Wailea Emerald Course –
Maui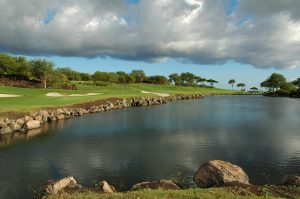 The Hawaiian Islands have been described as paradise and considered one of the most isolated area ms on the planet. The Wailea golf course is paradise for the avid golfer and one of the most scenic courses on Maui. Designed by Robert Trent Jones Jr., it is a par-72. Ocean views are abundant and a double holed green shared by holes 10 and 17 make for interesting play.
My entourage and I set out on a partly cloudy day to play this amazing course. I had heard many things about the "Grand Lady" of Maui and had looked forward to this golf adventure for many months.
Wialea golf has three distinct courses to choose from, the Blue, Gold and the Emerald course- which we took to task on this particular day. I must admit I am used to clear, cloudless skies in sunny California and I prefer it that way, but having these tropical skies created shadows that were three dimensional and magical-what a beautiful course!
The rolling tropical terrain cascading down to the ocean was a welcome distraction. We would take a few moments to gaze at the views hoping not to slow down the course pace of play. Luckily this course moves at a relaxing pace and we did not hold up the players behind us who most likely were stopping to take in the same views.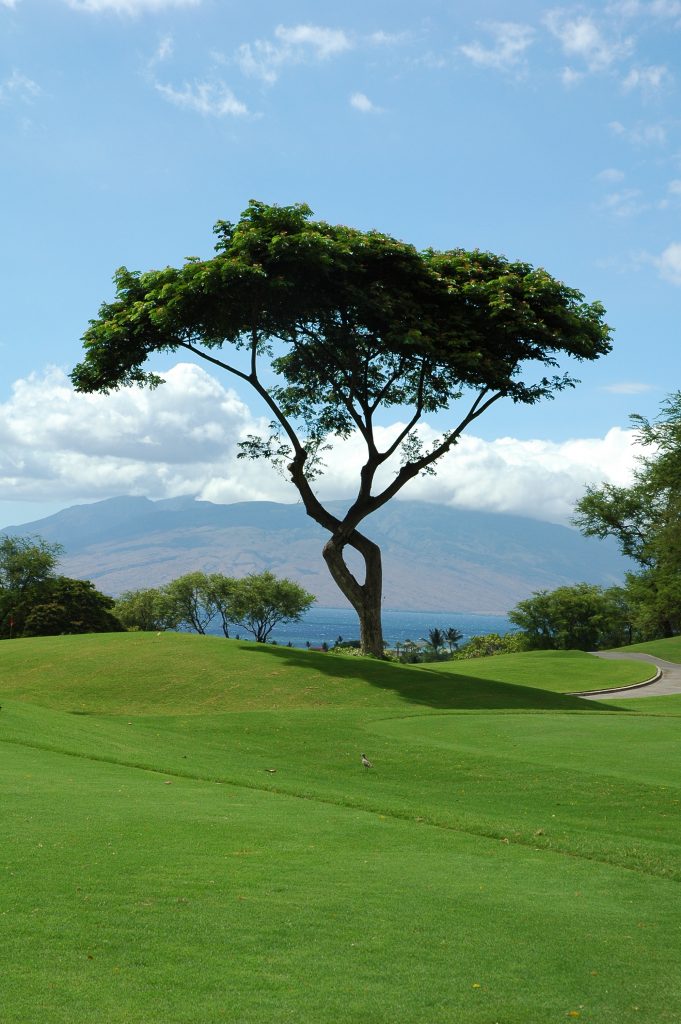 The Wailea Emerald course is rated one of the "best courses" by Golf Magazine and Golf Digest, as well as "one of North America's most women-friendly" by Golf for Women.
6,825 yards from the back, the Emerald places four to six tee boxes on every hole. You can expect to see many blooming flowers including plumeria, bird of paradise, allamanda, gazenia, bougainvillea, beach morning glory, "firecracker" plants among many others.
The large double green shared by holes 10 and 17 allows a player two chances for a hole-in-one, although just as bragging rights. It has water on one side and many sand bunkers on the other. This was an interesting hole/s but I am the type that prefers the feeling of being the only one on a course, so having another group on the same large green is not my cup of tee.
This course has four par 5's, hole 11 is almost 600 yards from the emerald tee. Four par 3s and the remaining 10 holes are par 4s. There are a lot of shots that roll downhill and are challenging. I was careful to keep out of trouble by not over reaching on my drive.
Lava rock is a native obstacle and the marshall prefers you not try to retrieve your ball if you get caught up in it. Carts are computer and GPS equipped with a distance monitor on the back of each cart. All in all this is one of the best courses I have ever played. Exquisite scenery combined with a superbly maintained course at a relaxing pace make this course a true gem.
For tee time reservations call toll free:
Gold & Emerald Courses: 808-875-7450
Blue Course: 808-879-2530