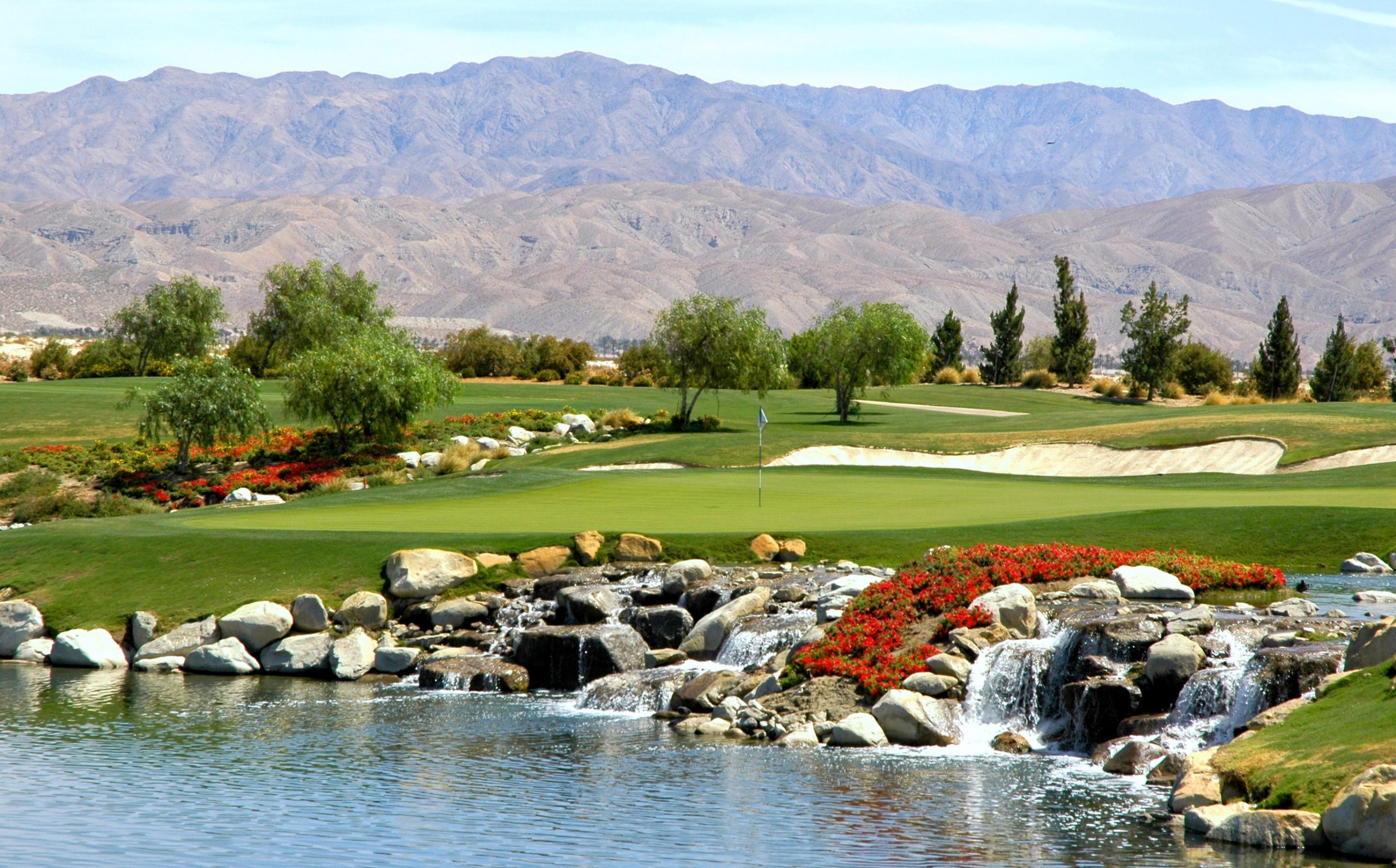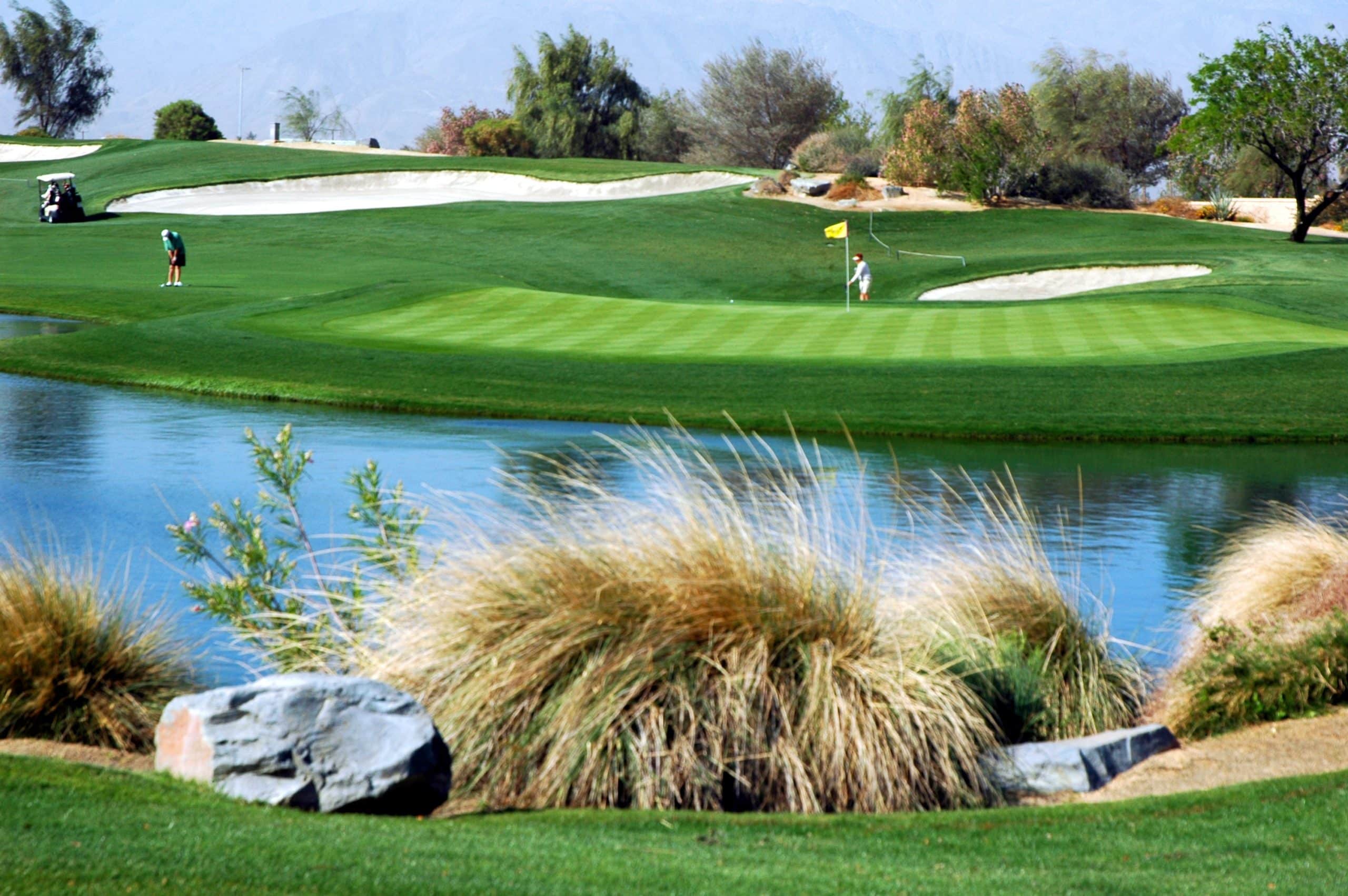 The Palm Springs and Coachella Valley area are located between Los Angeles and Las Vegas. Most know that large swatch of land as the Mojave Desert. You wouldn't know it when playing the beautiful Classic Club Palm Desert. There is more water on this course than almost any other club I've ever played. This is truly an oasis and one of the finest layouts in memory.
The Classic Club Palm Desert is a 7,305 yard 18 hole, par-72, that has 30 acres of lake and water features, and 14 stone bridges. Its pine trees make much of the course look like it's a golf course east of the Mississippi. There are no palm trees or date trees within view.
Classic Club features over 5,000 Pine, California Pepper & Olive Trees with 11,000 cubic yards of mulch and pine straw. Much rolling terrain with several elevated tees and many drop-offs. The two times I've played the Classic Club there was not a breeze and the conditions were near perfect. This Arnold Palmer creation seems to have water staring at you from the right side of every fairway. Did I mention sand traps? There must be at least 150 of them. With Arnold Palmer's design there is always something you need to keep away from unless you know how to hit the ball, "perfectly."
Gorgeous mountains surround you making the greens look miles away, and what a pleasure it is finding them. The fairways are stunning and the greens are meticulously manicured and a bona fide challenge for golf enthusiasts and professionals. The 2006 and 2007 Bob Hope Classic were played here. Caddies are available and I suggest you take advantage of them. They will definitely save you several strokes on this beauty.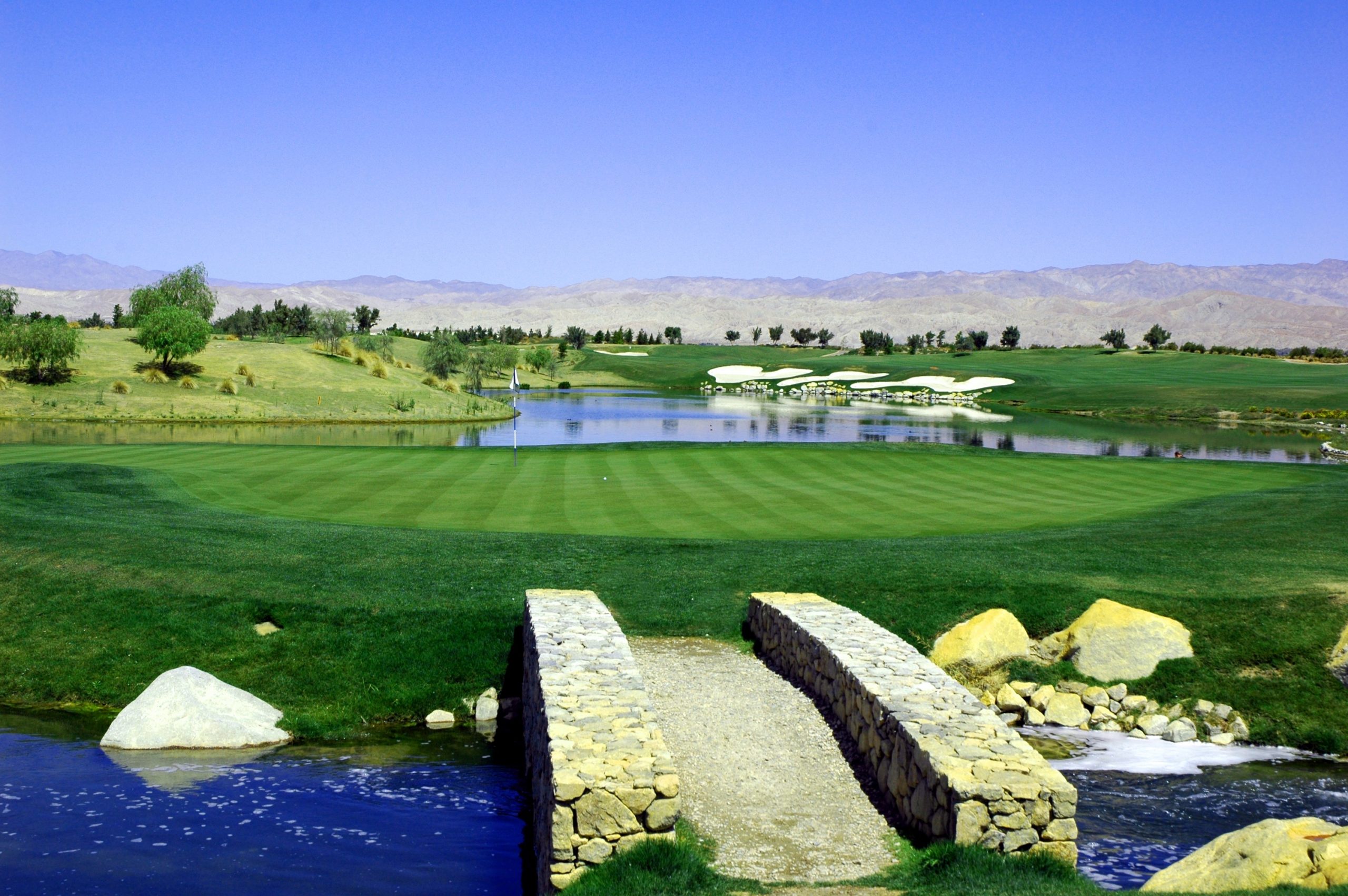 The par-4, 11th and par-3, 12th are my two favorite holes and are a double-header. The 14th is lined with about 300 yards of water on the right which cuts off the green at the front. The 12th hole is the signature photo at the top of this article. A 160 yard reach to the green which is surrounded with waterfalls including the back area. A wonderful and challenging piece.
The 63,000 sq. ft. Tuscany inspired Clubhouse offers fine dining, locker rooms and banquet facilities.
In our foursome, we took many pictures and most were good enough to include in this article. You just could not take a bad picture at the Classic. There may be over 100 golf courses in the surrounding Palm Springs area. This is one of my top three courses. On your next visit make sure The Classic Club is included. The Classic Club is located in Palm Desert.
Classic Club Palm Desert
75-200 Classic Club Blvd, Palm Desert, CA 92211
For tee time reservations call toll free: 1.800.520.0289