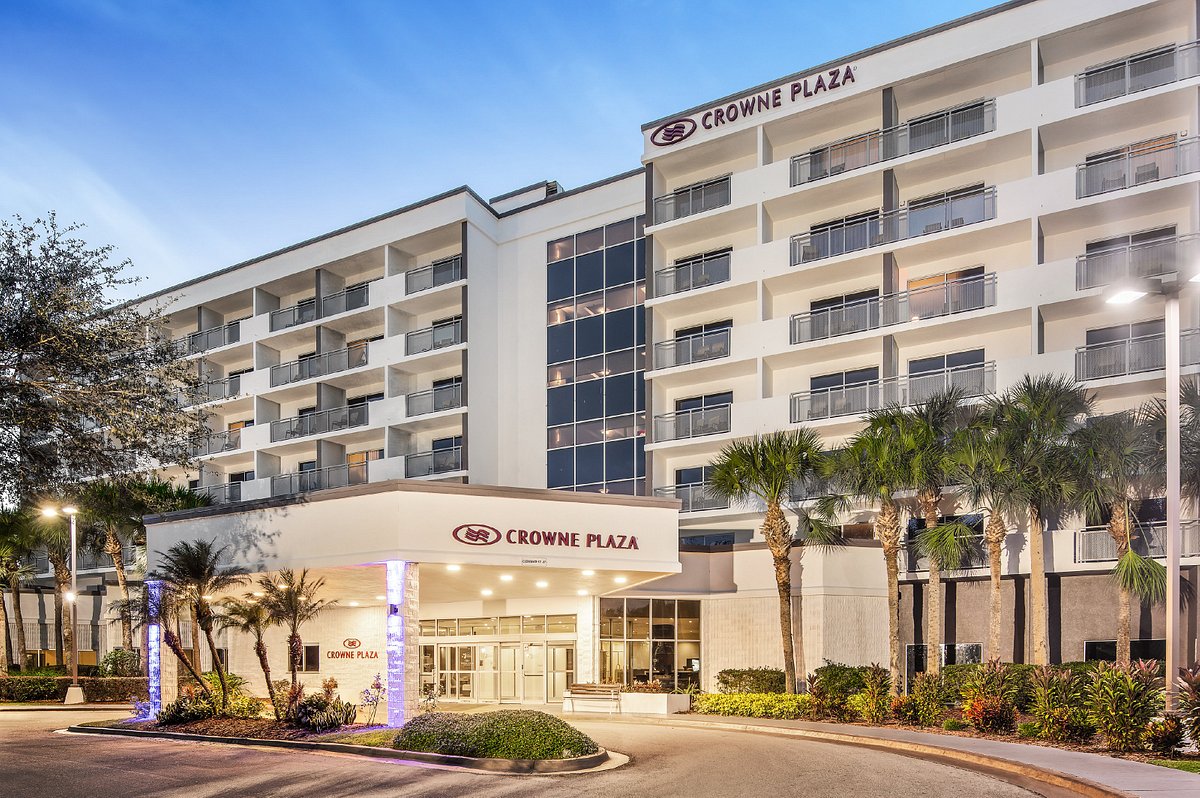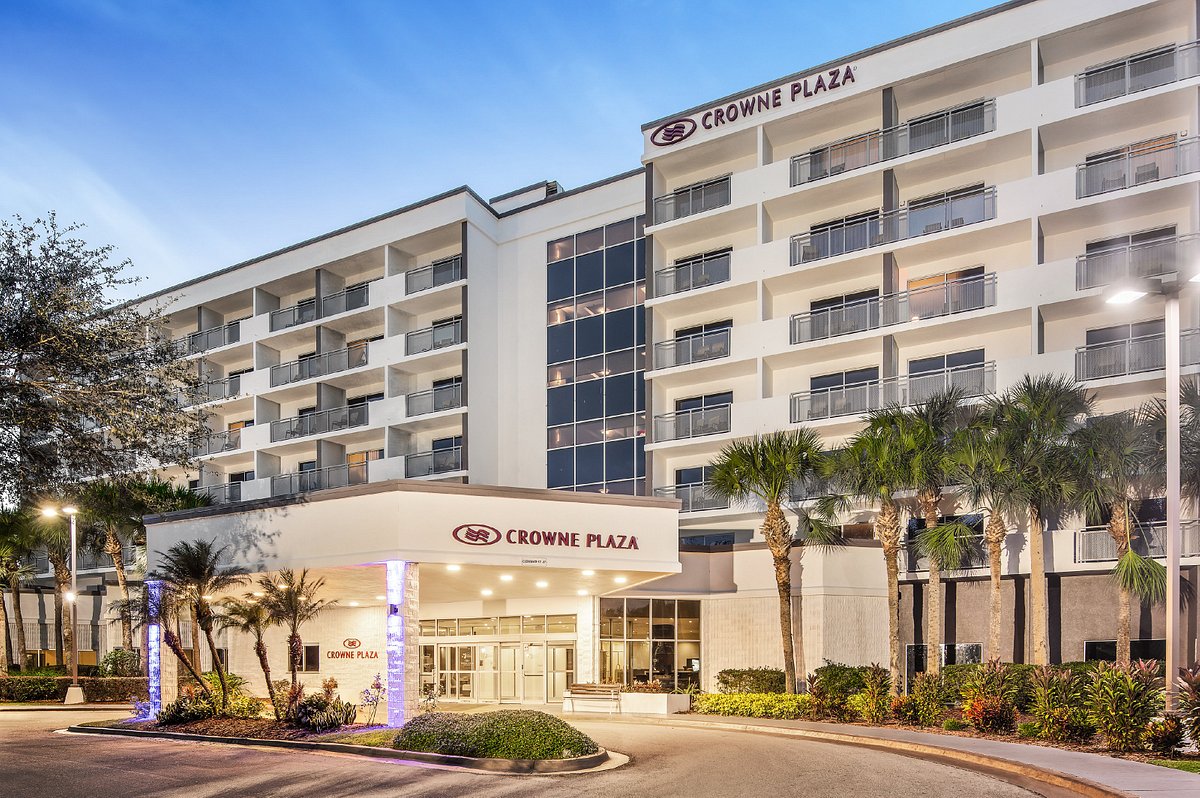 Crowne Plaza Orlando – Lake Buena Vista
It was my first time in Orlando and also my first time to Disney World. Our next stop would be Miami Beach, where it is stupid expensive, so I wanted to save as much as possible on our hotel near Disney World. After many, many hours and days of searching and researching, trying to find a place that was not too expensive but not too icky. I finally landed on the perfect cheap hotel near Disney World. I chose the Crowne Plaza Orlando – Lake Buena Vista. An IGH Hotel.
What A STEAL it was. We spent a TOTAL of $295.65  for FIVE days and FOUR nights! Split between TWO people… we spent $147.82 each.
A Pool With A Slide? Yes Please!
I mean come on. It wasn't some gross, dirty motel either. It was really cute, and it also had a pool with a slide. (We never used it, but still! – To even have that option… exquisite.)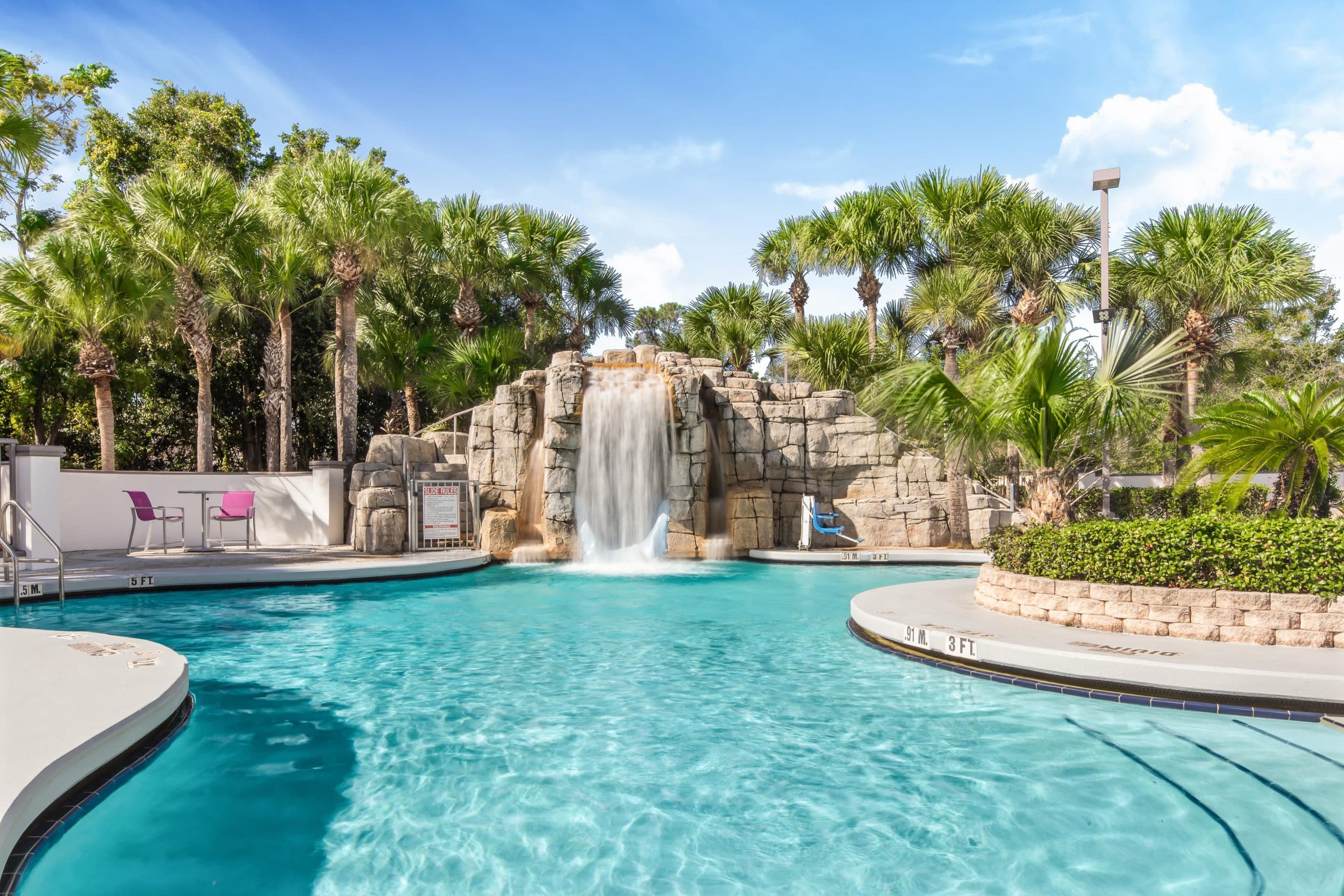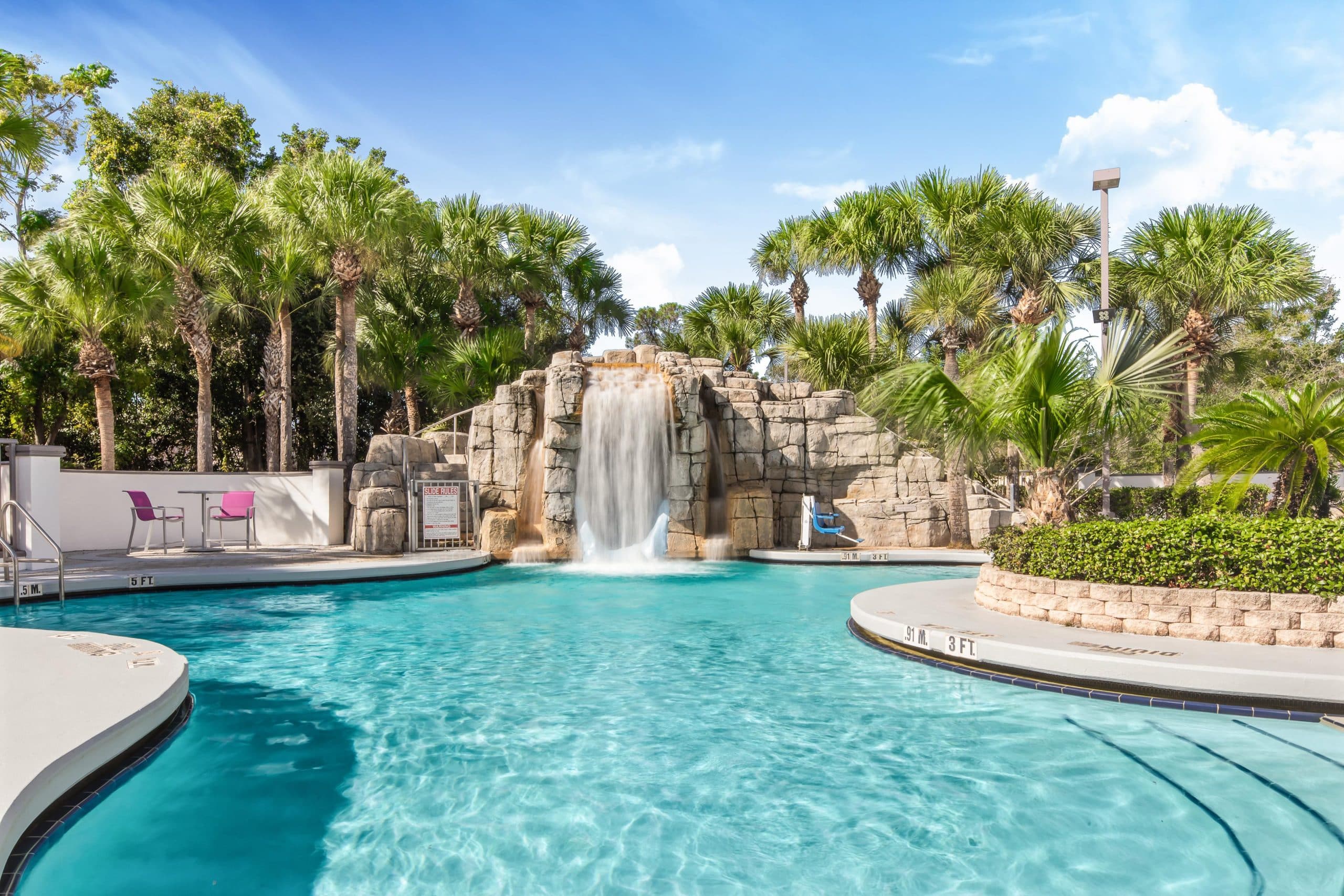 We also happened to get a room with two beds, which wasn't really necessary, but we enjoyed having the extra space. Just imagine if you came with 3 or 4 friends, dividing $295.65 between you all, you would only be paying $73 each for five days four nights. A…. Deal.
Includes Free Transportation!
Not only the fact they have a pool, but another reason I was being so picky was because I wanted a hotel that had free transportation to the park. Crowne Plaza indeed had this!
The only thing is- we didn't end up using it. The pickup and drop off times were not in line with what we were doing and I think because of COVID, weren't as frequent enough. Instead, we ended up having to Uber back and forth. You could walk, but because we were gonna walk so much at the parks, we decided it was very much in our best interest to not overdo it.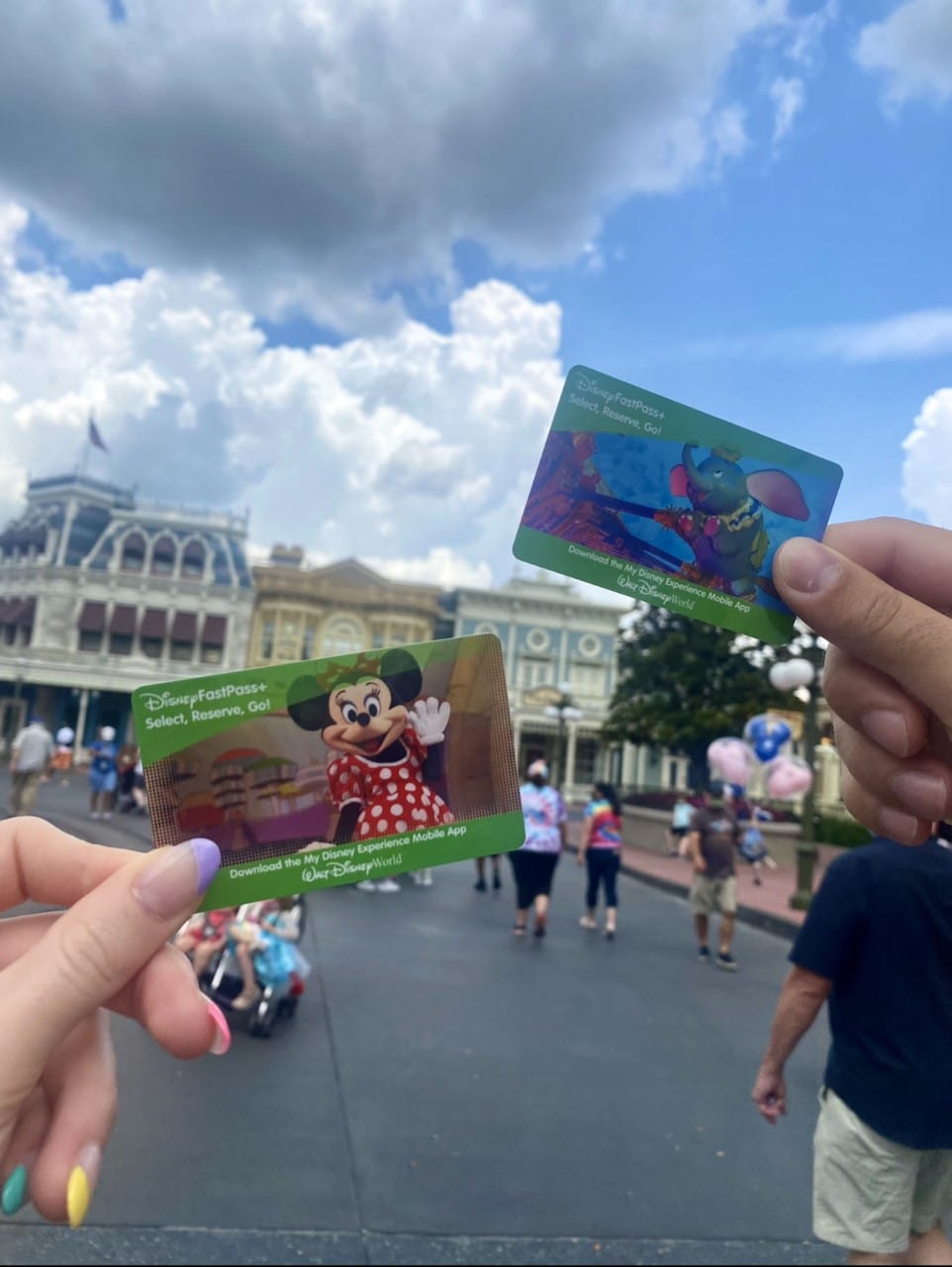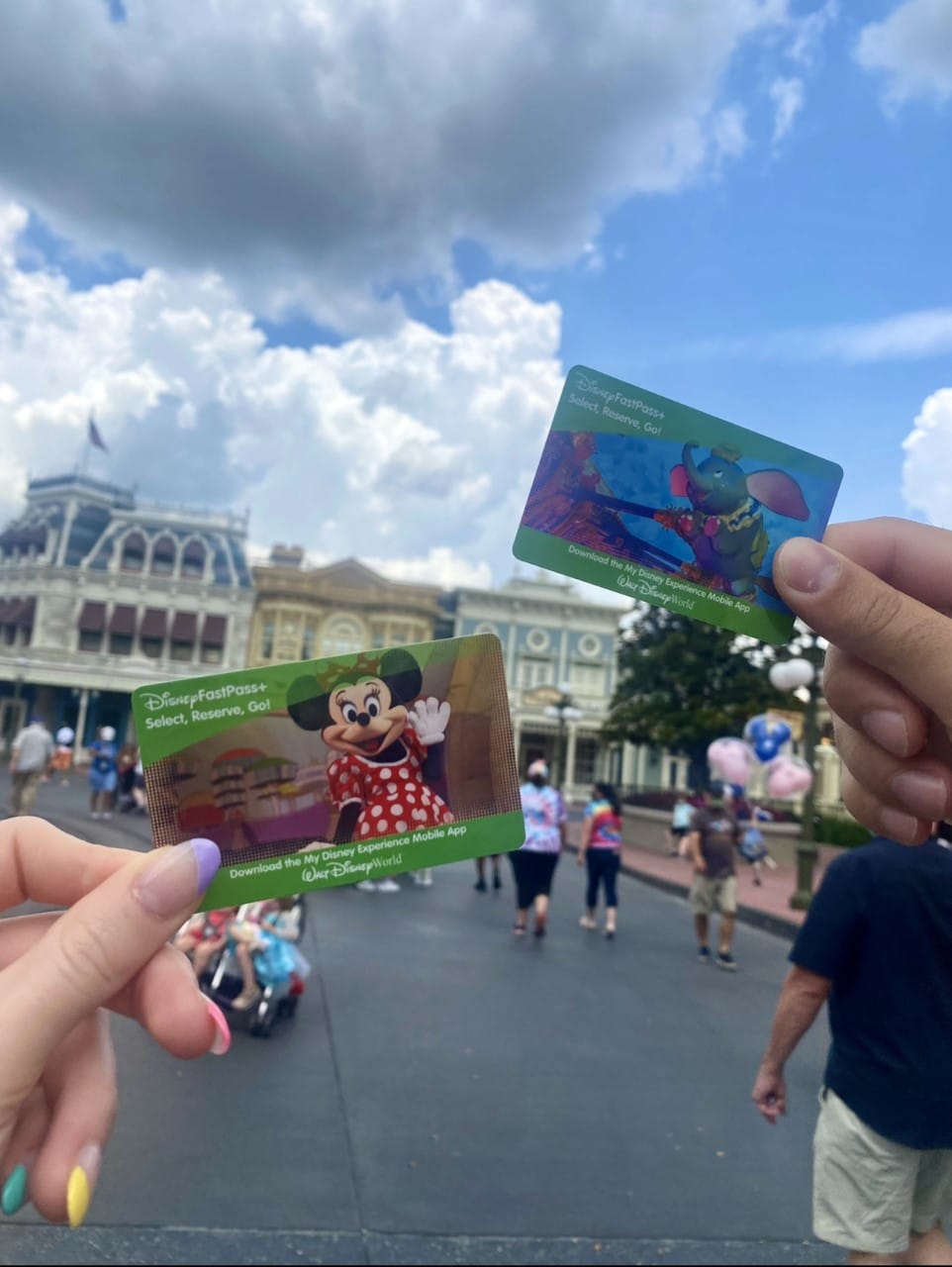 Crowne Plaza also has a bar and a restaurant there. We woke up early for breakfast one morning and it was yummy and convenient! You have an option to pay a little more for your room for complimentary breakfasts. (We decided not to.)
Our Trip To Disney World Was Unforgettable
We had the best time EVER at Disney World, and we have been planning our way back the moment we left.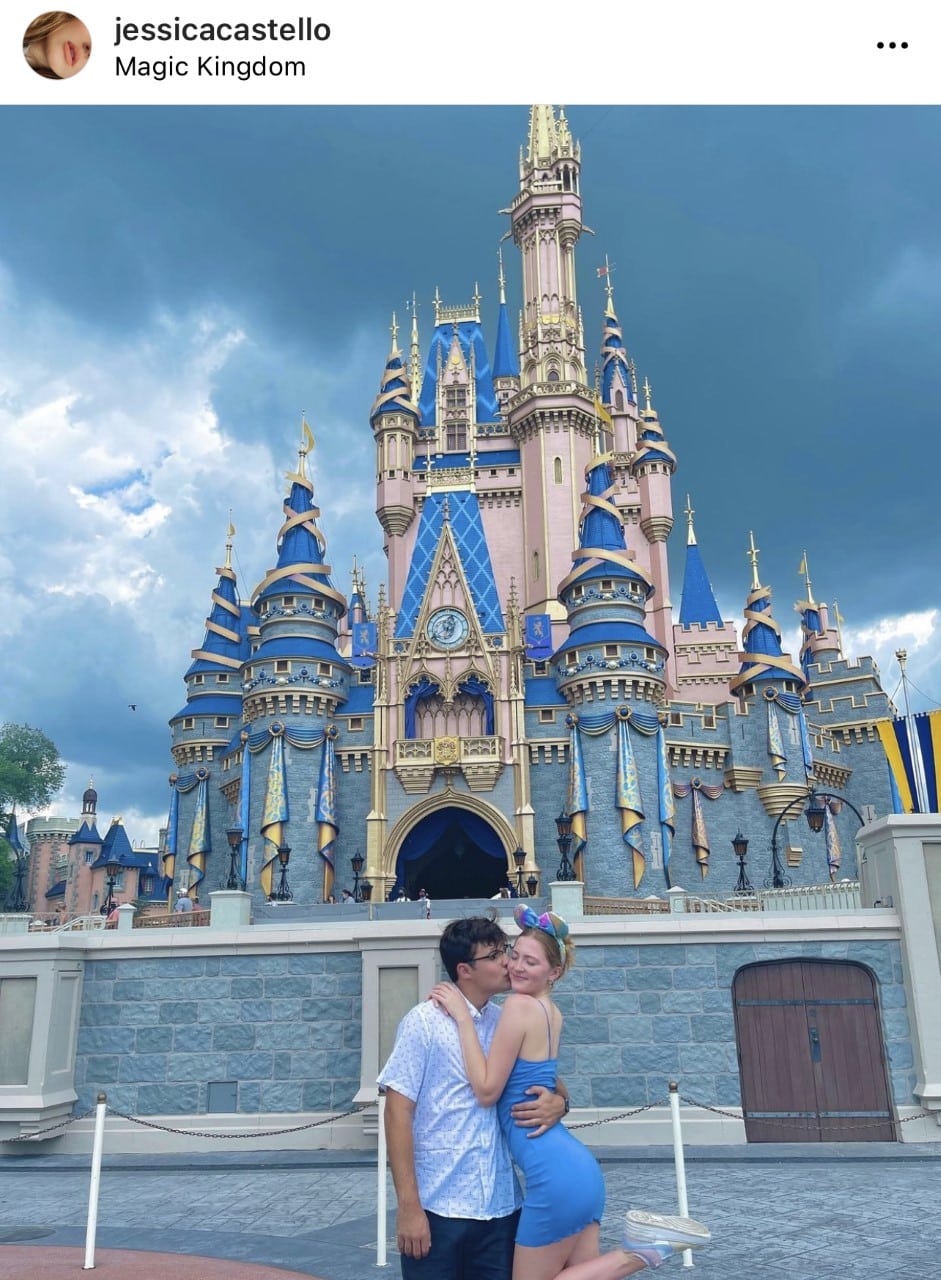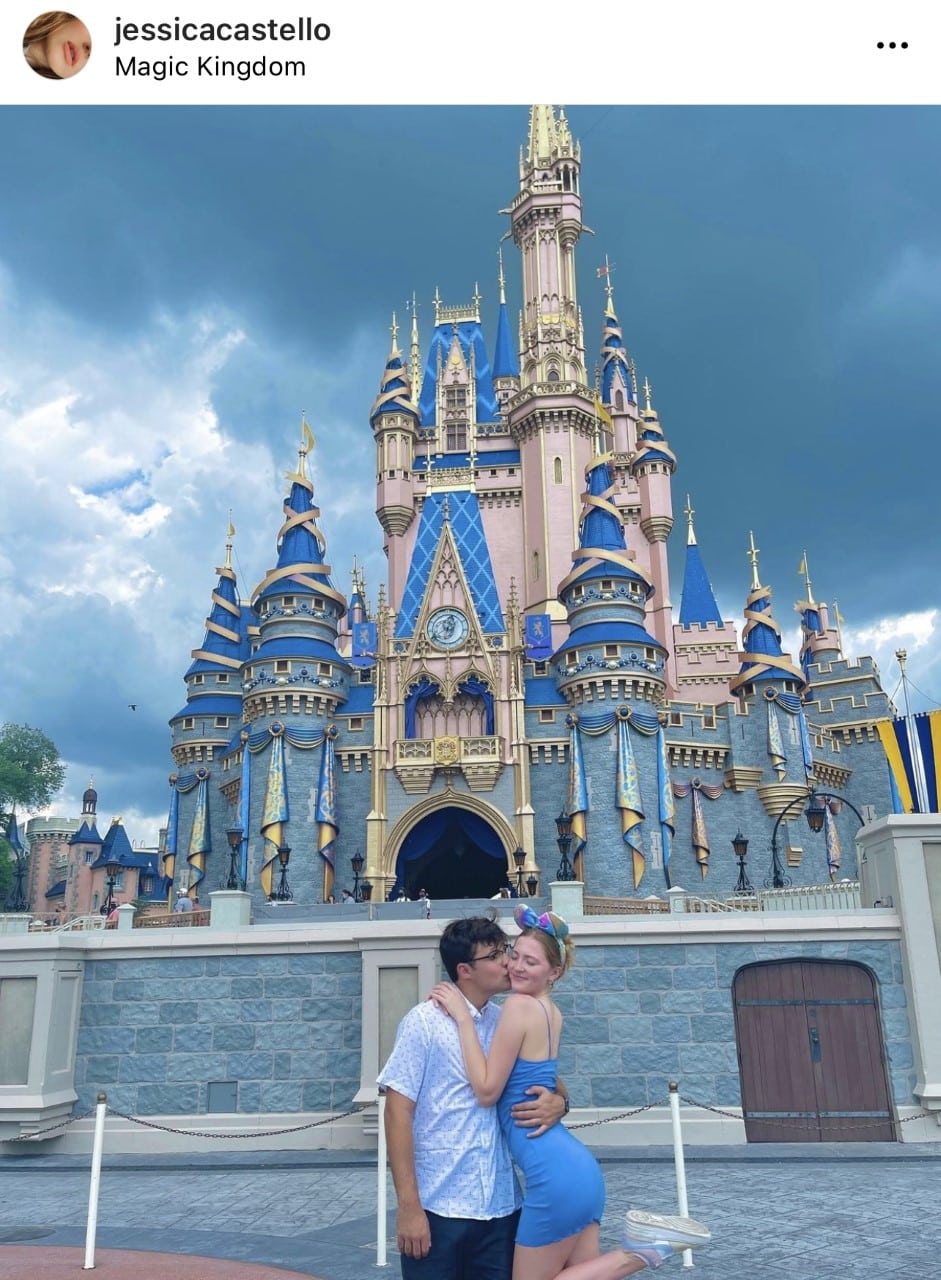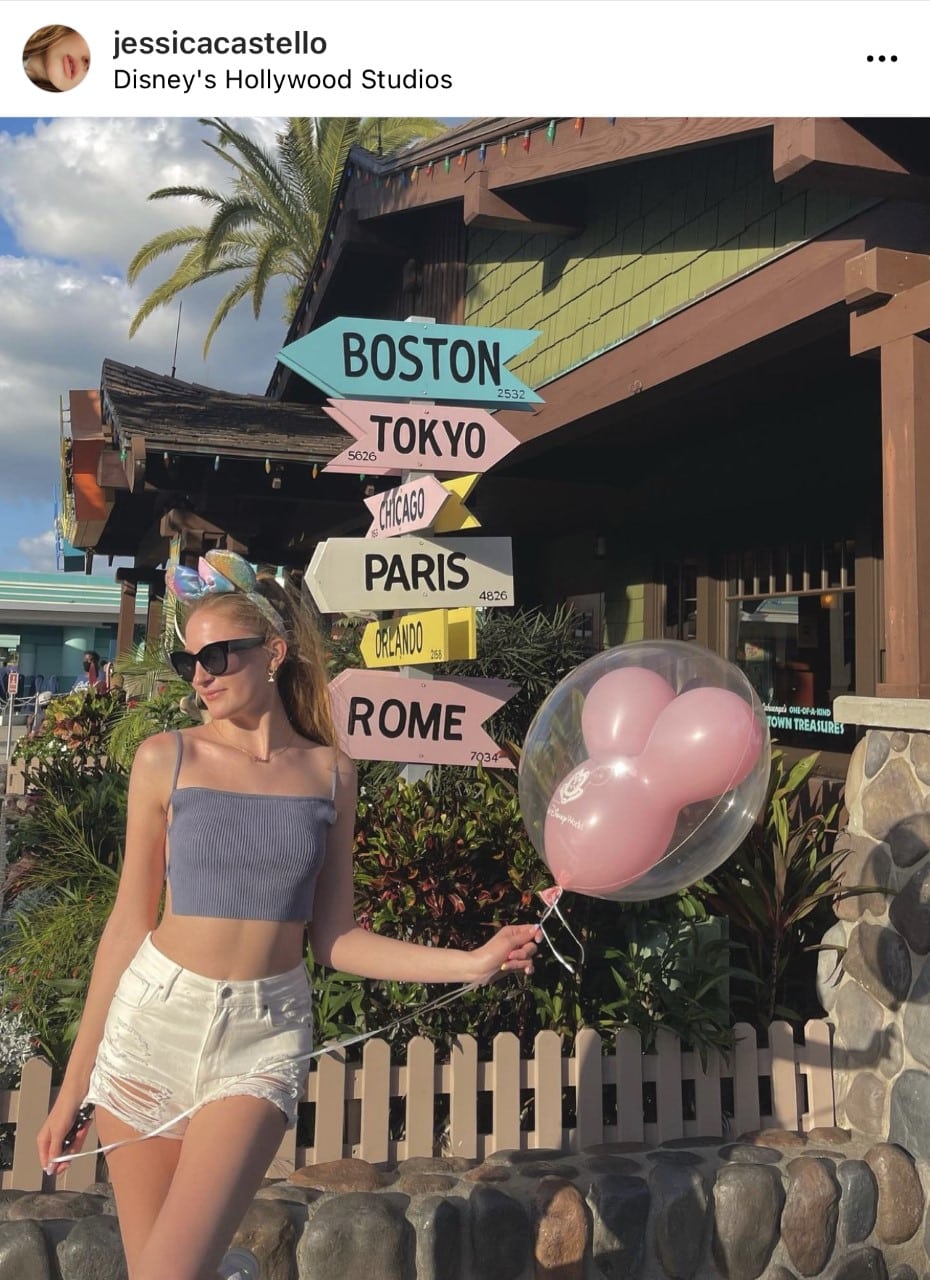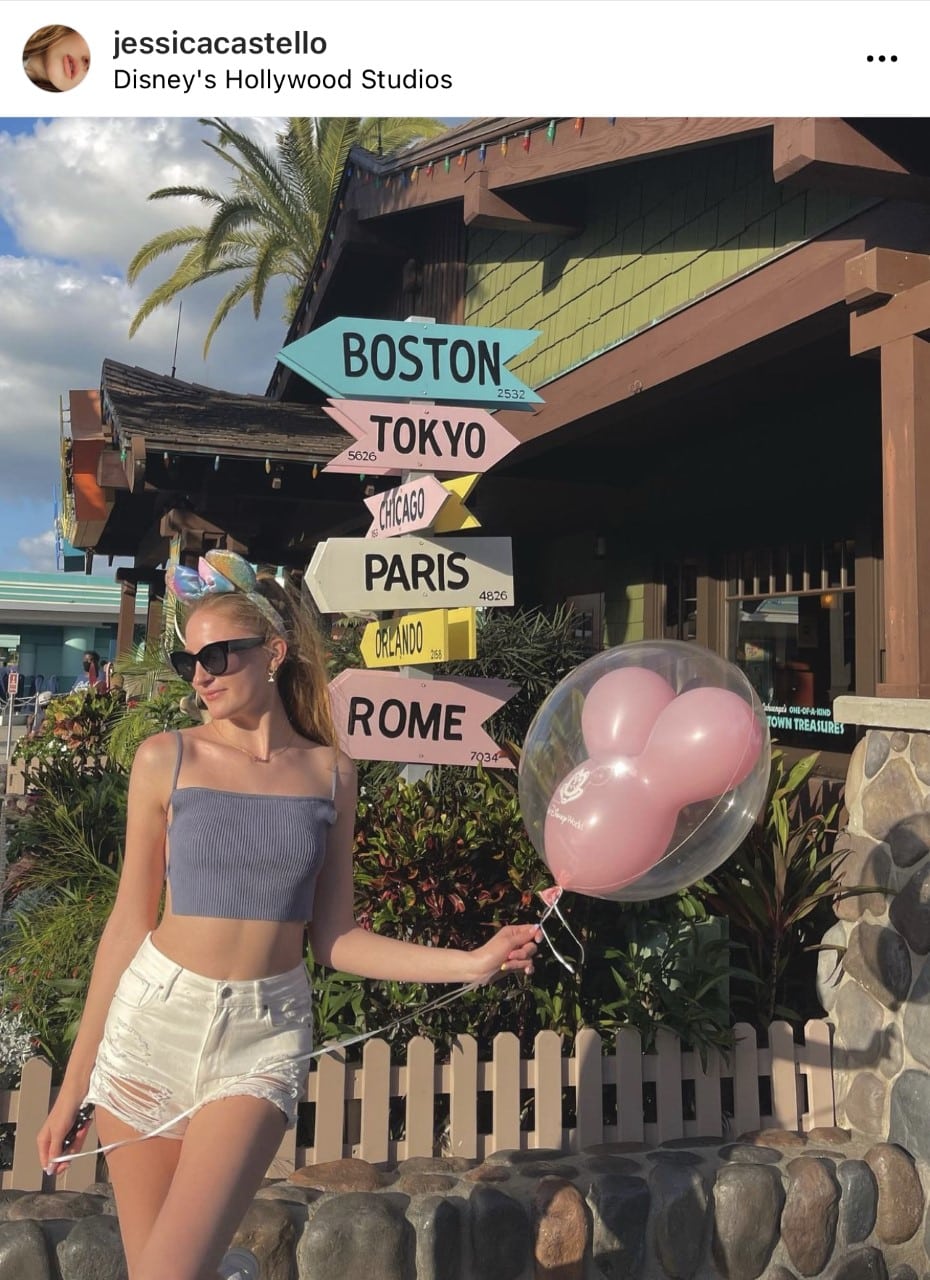 I am always looking for the best deals, and I definitely think I hit the jackpot with this cheap, nearby Disney World hotel.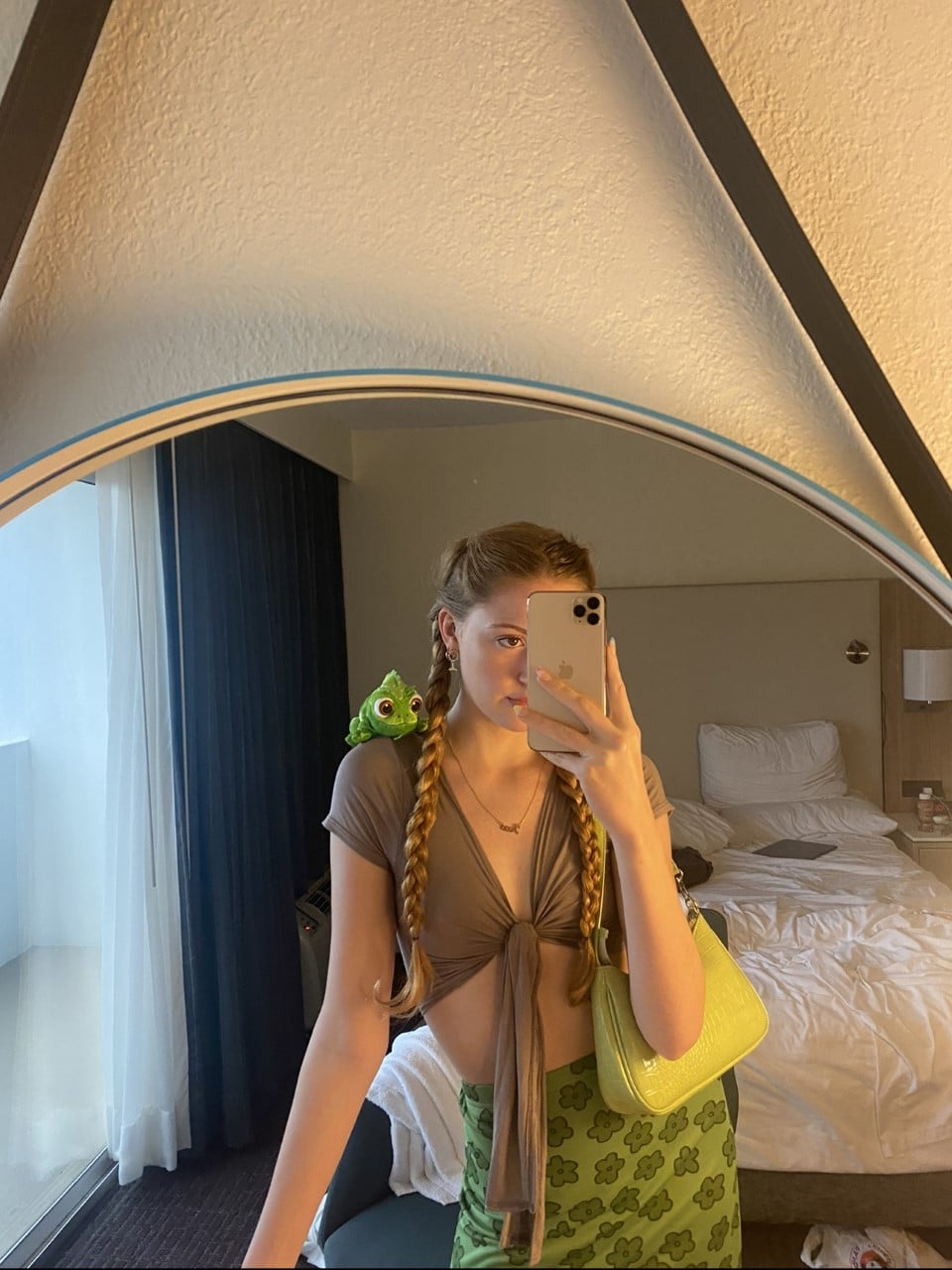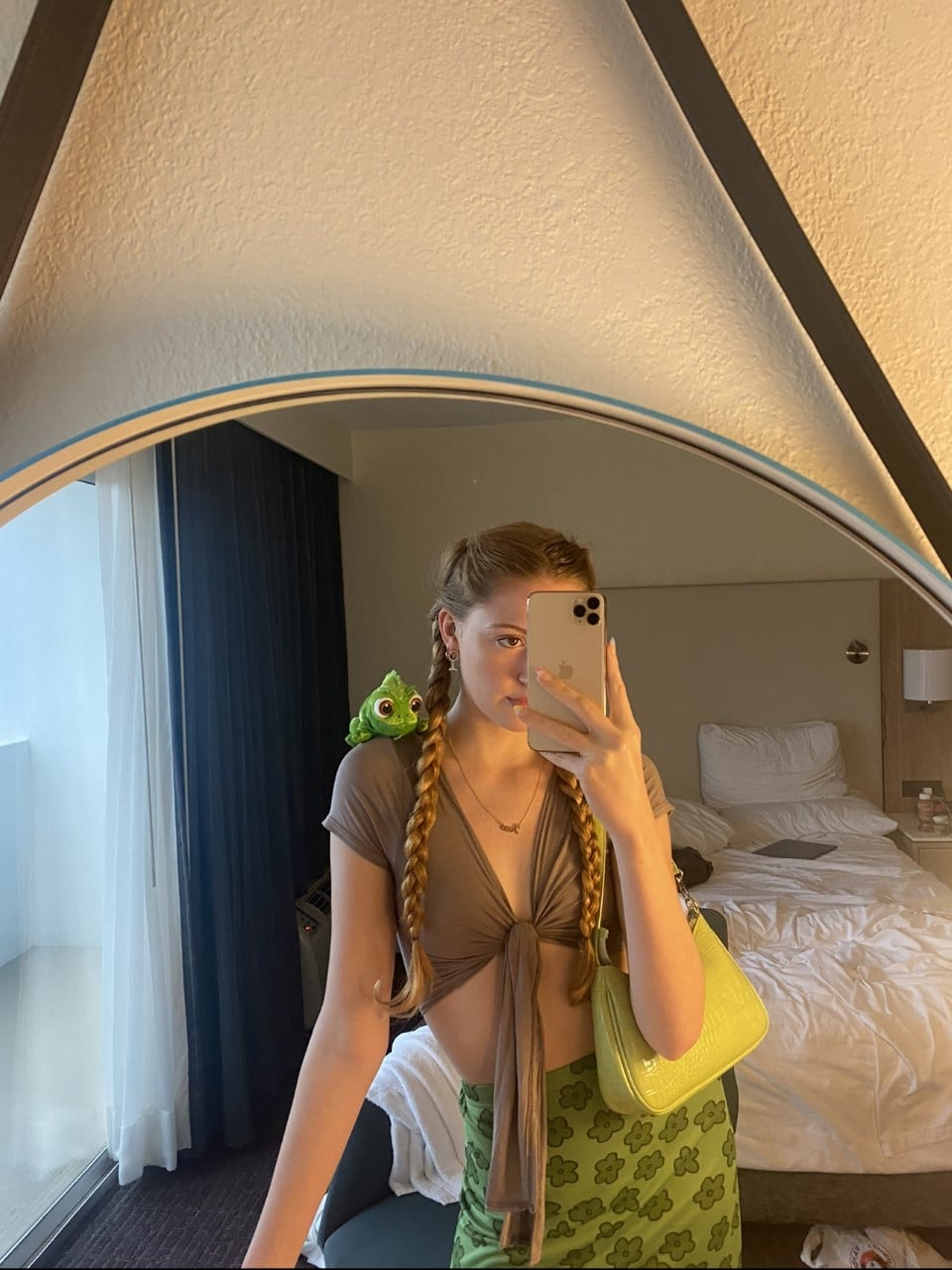 Until next time <3
xoxo, Jess!
LET'S CONNECT!
My IG: @jessicacastello
Twitter: @jessicacastello
Traveler.com's IG: @travelerlogue