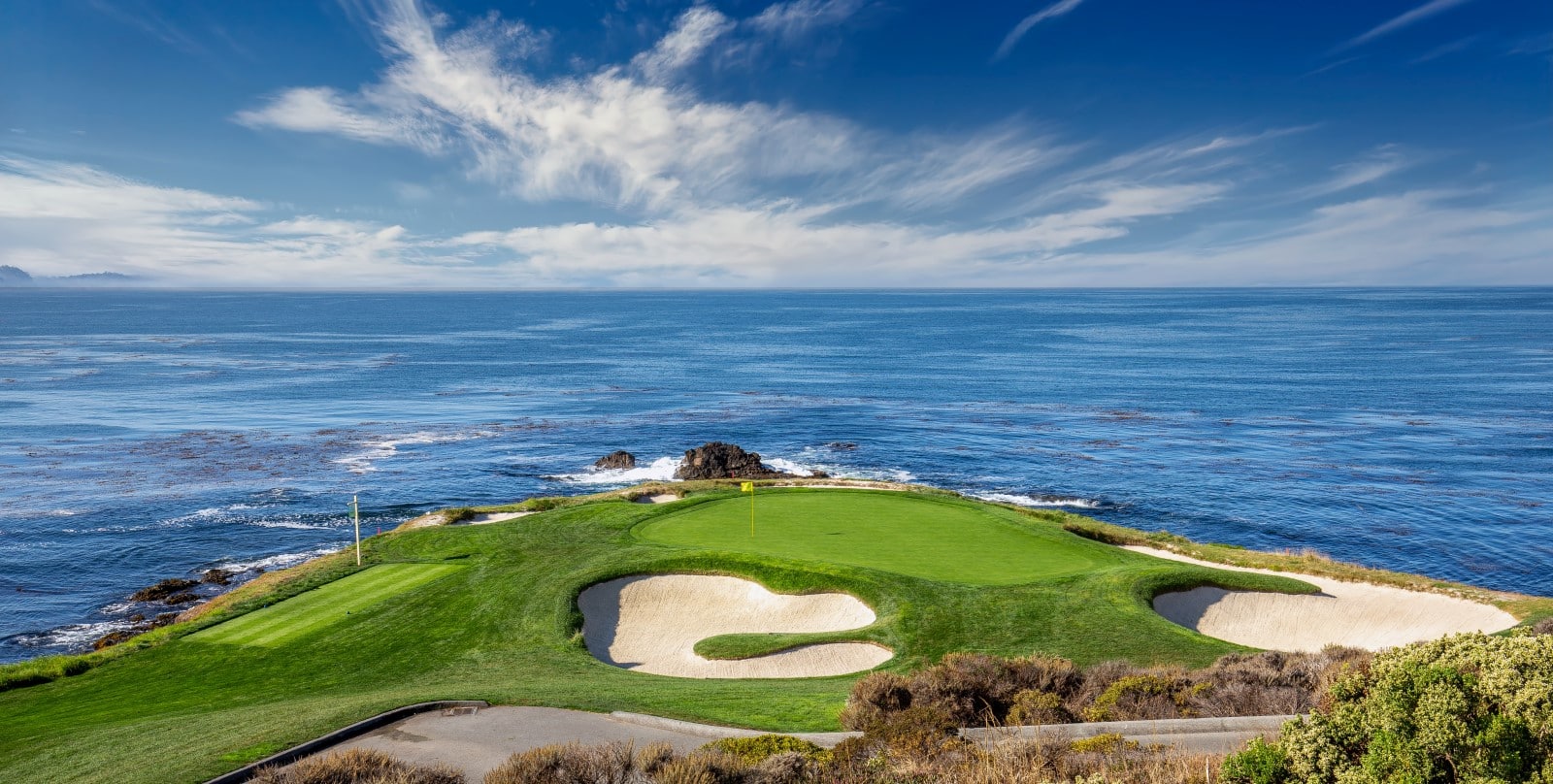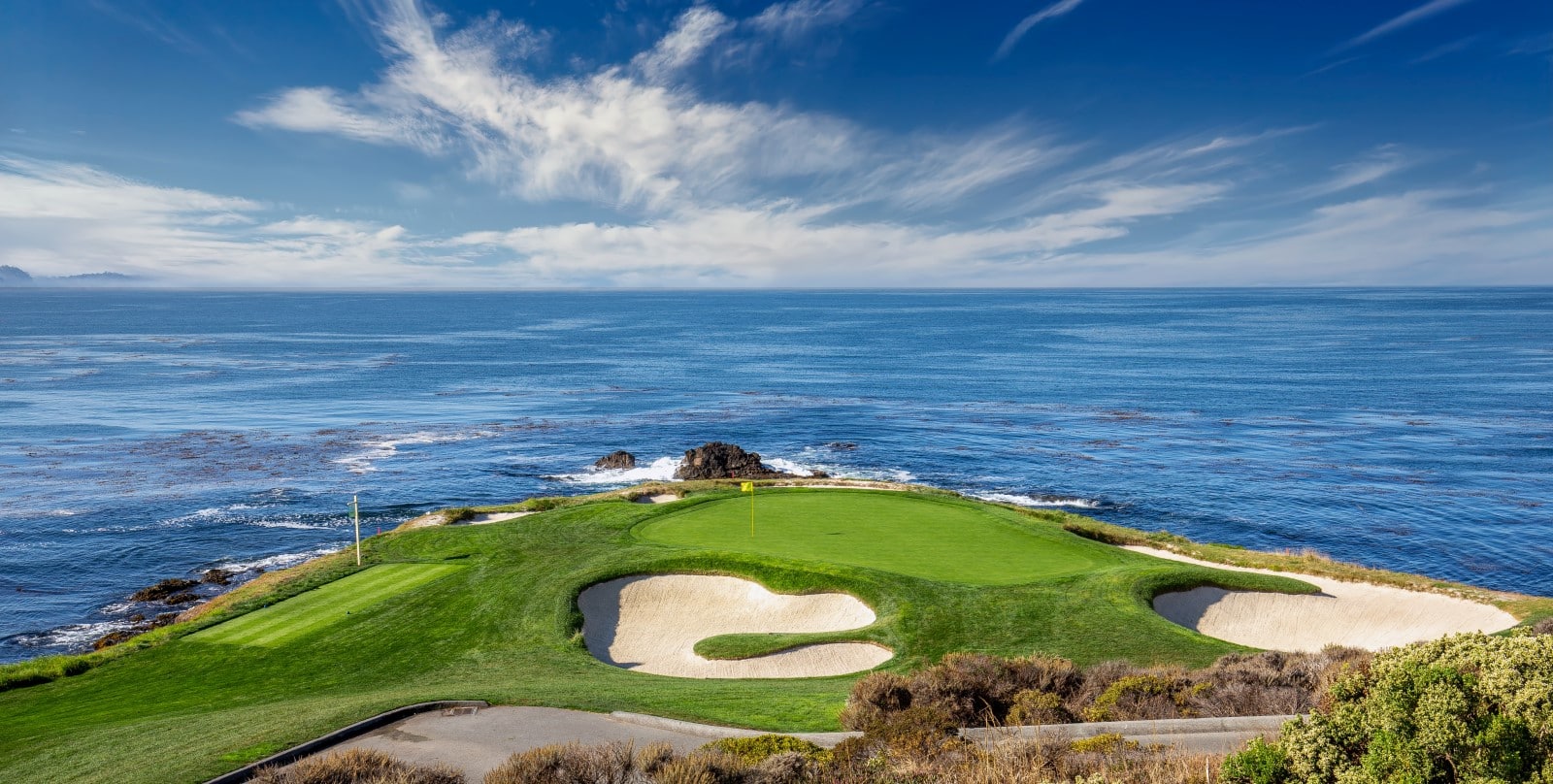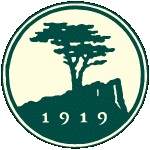 Pebble Beach is one of the most scenic areas in America. It needs no introduction to visitors and golfers alike. The Pebble Beach Company's 17 miles along the Monterey coast host some of the best golf courses in the world.  The Pebble Beach course is a must play for any golfer, and a stay at its legendary resort The Lodge, which the course surrounds, makes Pebble Beach a BEST OF pick.
There is a backstory regarding Pebble Beach for me which starts in 1995. The internet (Super Informationational Highway or World Wide Web as it was known) was setting off ideas in my head. If this was a new digital world, wouldn't it need addresses to navigate? Yes, and those addresses became words with an extension like .COM. I just happen to love golf and Pebble Beach is the epitome of the sport.
The internet at the time was barren land except for many colleges and universities who had an early start on the web using the extension .EDU. I went about registering PebbleBeach.com along with PalmSprings.com which was another golf destination with the intent of developing them so that visitors could experience them online while gathering information for their future itineraries.
The first website I developed was PalmSprings.com (which is still online) with the hope of moving on to Pebble Beach. Within the next two years the internet started to explode and by 1997 most businesses realized the importance of having a presence on the web. That brought me and PebbleBeach.com to the attention of The Pebble Beach Company which owns and manages all of its 17 mile properties and businesses.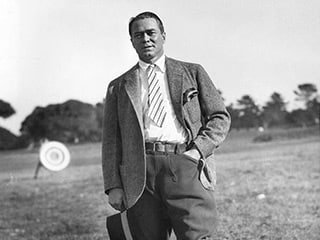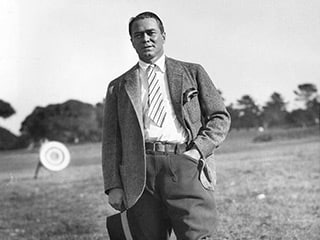 Samuel Finley Brown Morse, who was a distant cousin of telegraph inventor Samuel Finley Breese Morse, founded Pebble Beach Company in 1919. February 22, 1919, saw the grand opening of Pebble Beach Golf Links and the Del Monte Lodge at Pebble Beach, which replaced a log-cabin lodge originally located on 17-Mile Drive.
I started receiving correspondence from The Pebble Beach Company regarding their namesake and address. I sensed that what I had foreseen in 1995 was no longer a path forward to my vision but was now a much bigger opportunity for this world renowned company that wanted to use their online address to better reach their clients and visitors.
In 1997, the Director of Golf at Pebble Beach was Neal Hotelling. Neal contacted me explaining that the 2000 US Open was scheduled at Pebble Beach which would star Tiger Woods amongst other well-known players. Neal wanted to have PebbleBeach.com in place to adequately promote the lead up to the Open. I agreed to transfer the address to him and in exchange Neal offered for me a stay at The Lodge and golf at both the Pebble Beach and Spyglass Hill courses with my family and I could also bring another family along to join us with similar accommodations! I really appreciated the hospitality of his offer. My stay at Pebble Beach was an experience I will never forget, which leads me futher into this exposé.
The beauty of Pebble Beach along with its courses and properties spanning  17-mile-Drive make it a jewel that is unmatched. The lodging, dining, golf, and all-around relaxation should be experienced at least once in a lifetime. The serenity and beauty are something that most would only read about or see in a movie. At Pebble Beach, you become part of that story.
In Traveler.com's BEST OF series, most of Pebble Beach's offerings would be considered as the BEST OF. Our selections here will be the BEST OF-BEST OF.
The luxury guest rooms, and suites of The Lodge at Pebble Beach are traditionally styled, tastefully appointed and invitingly comfortable. From the first fairway to the famous 18th hole at Pebble Beach, you'll enjoy stunning views of gardens, fairways, or magical sunsets over Carmel Bay.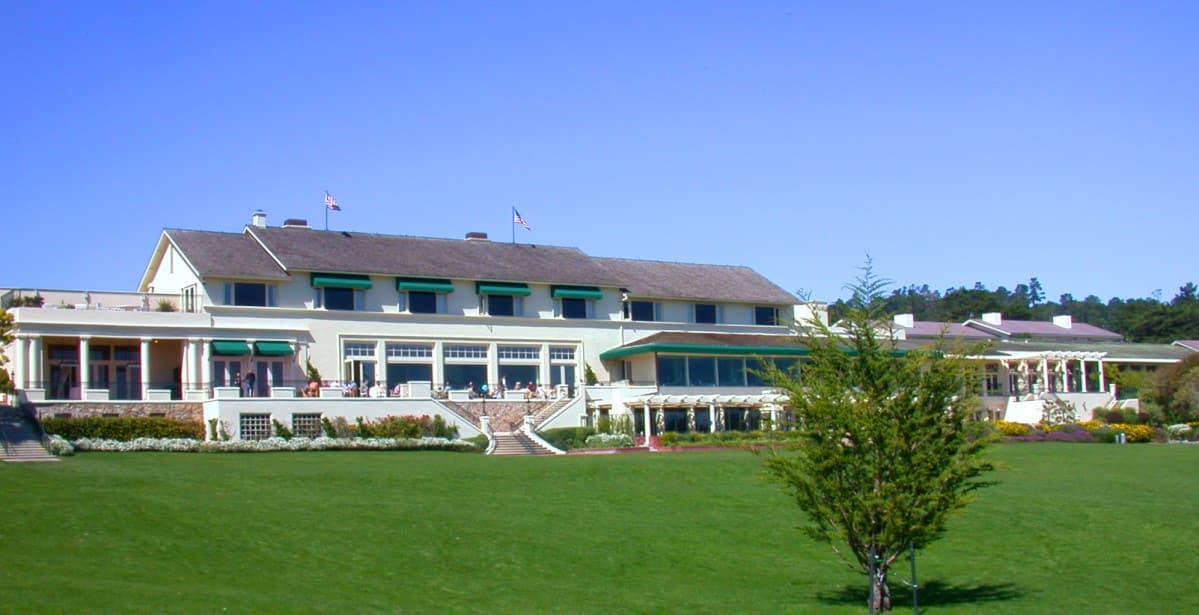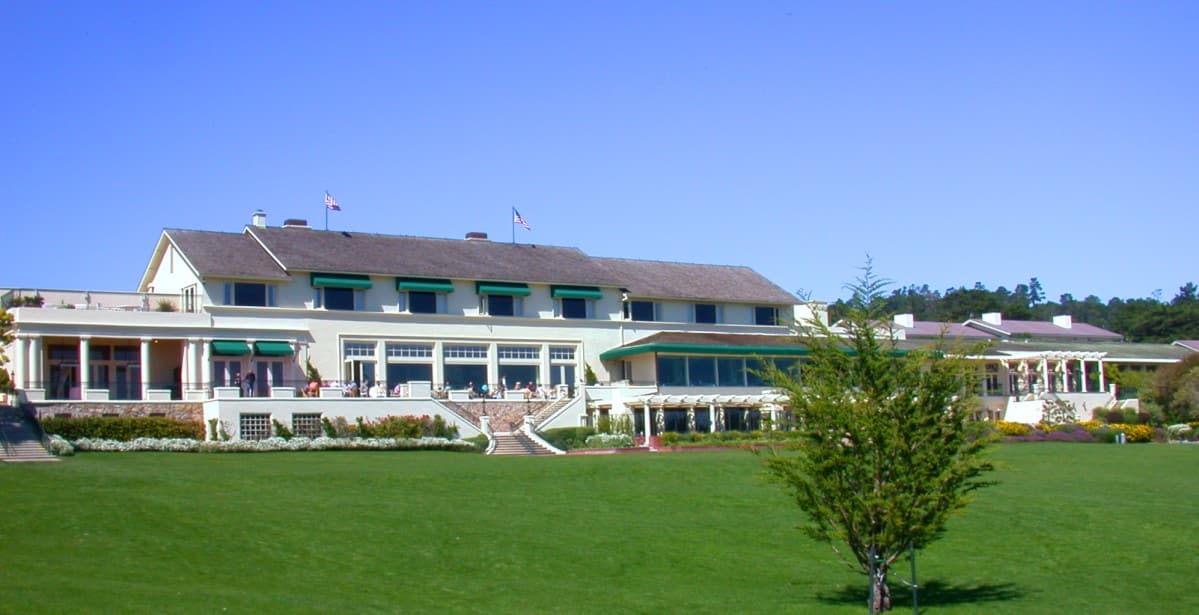 Sloat Building – our BEST Of pick with views of the famed 18th fairway at Pebble Beach Golf Links and Stillwater Cove.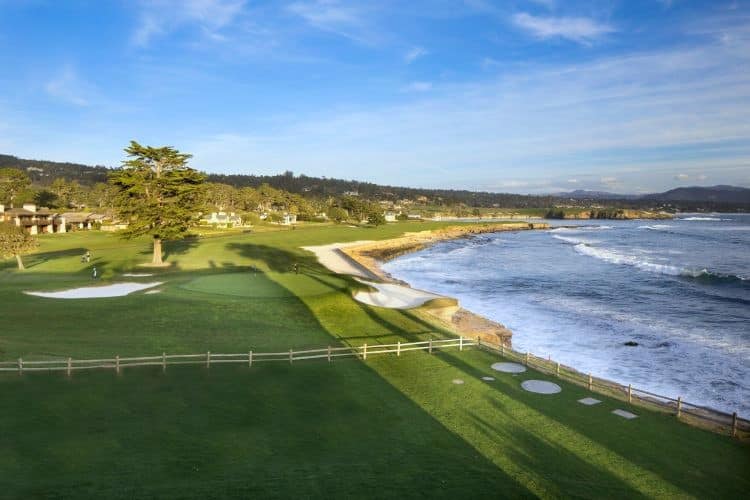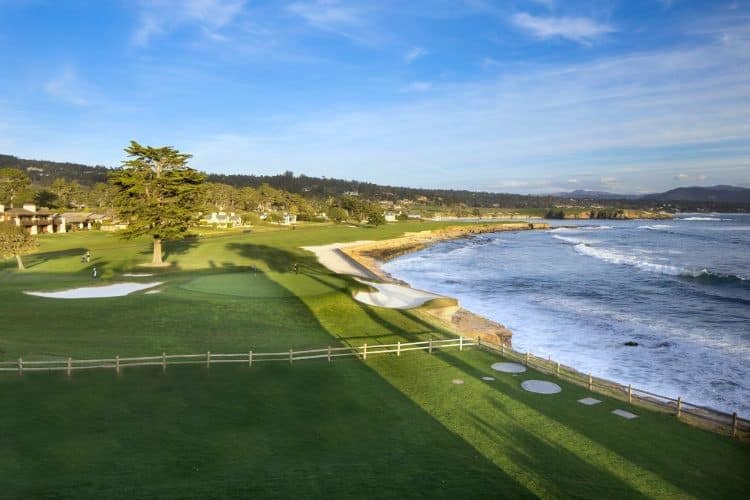 I was fortunate to stay in one of the Sloat suites. You are literally on the 18th hole and the ocean. There is no better location to enjoy the panoramic views. There is a deck or balcony where you can relax and watch golfers approach the green.  Features: 640 square feet | Two queen beds or a single king | Gas-burning fireplace | Large outdoor patio or balcony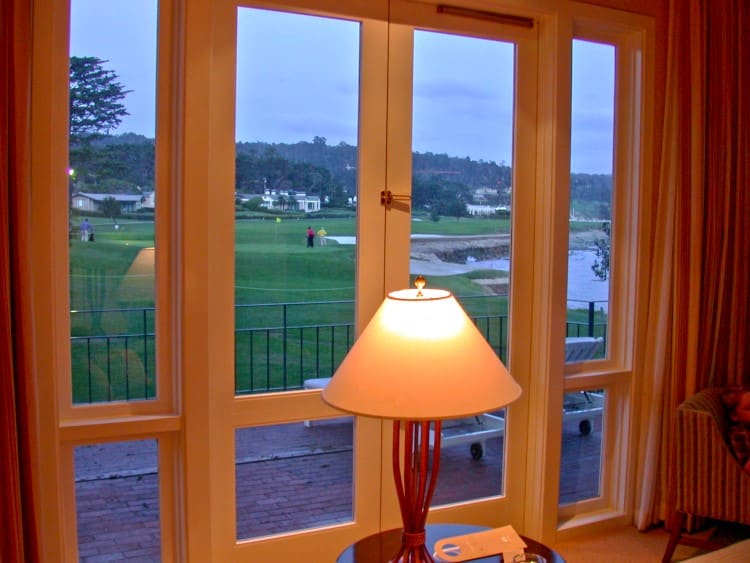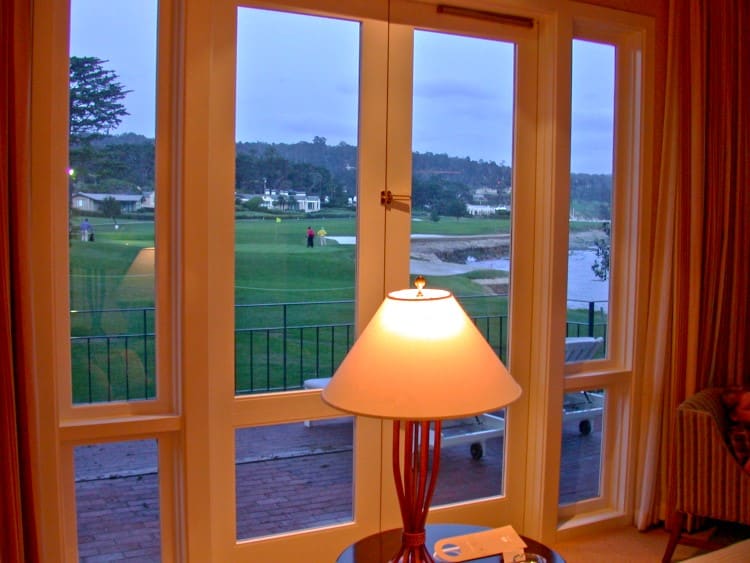 7th hole, par 3 at 106 yards – Scorecard
Rated the No. 1 Public Course in the Country. Pebble Beach hosted its sixth U.S. Open in 2019, more than any other course over the last 50 years. Eight future championships will be hosted including: a first U.S. Women's Open presented by ProMedica in 2023 plus three additional Women's Opens in 2035, 2040 and 2048, and four future U.S. Opens in 2027, 2032, 2037 and 2044. Every February, the PGA TOUR visits for the AT&T Pebble Beach Pro-Am, a tradition that began in 1947.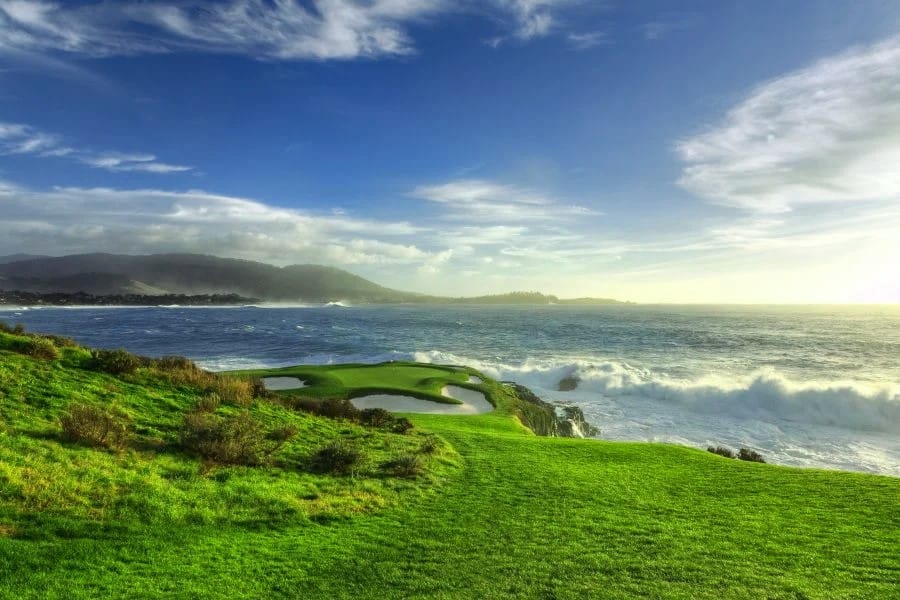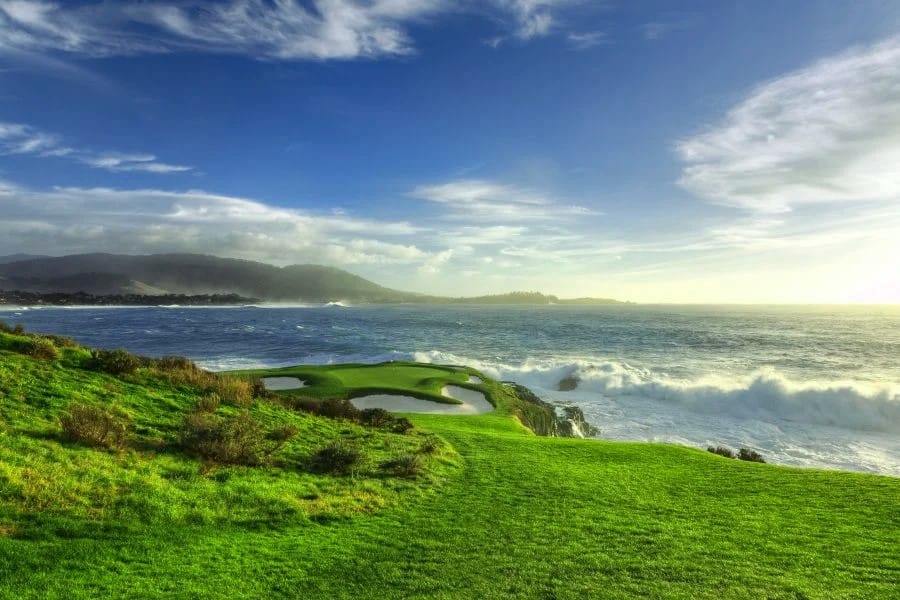 This is what stunning pictures are made of. With an elevated tee overlooking this green, most golfers would not be challenged by this hole's 106 yards but its scenery and ocean completely distract the mind in its beauty. Stay focused. This hole is a rush and our Best Of  for the course.
Hole 4, par 4 at 370 yards – Scorecard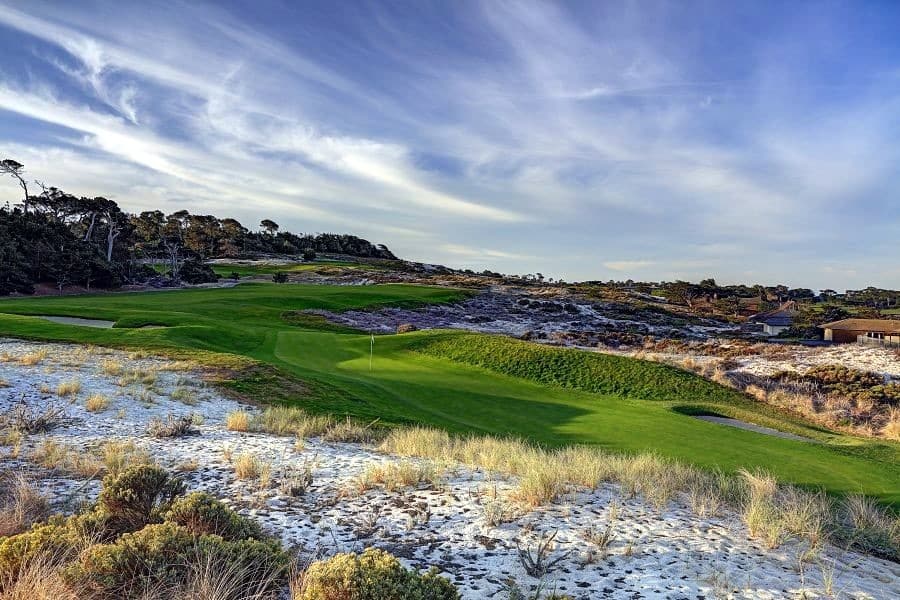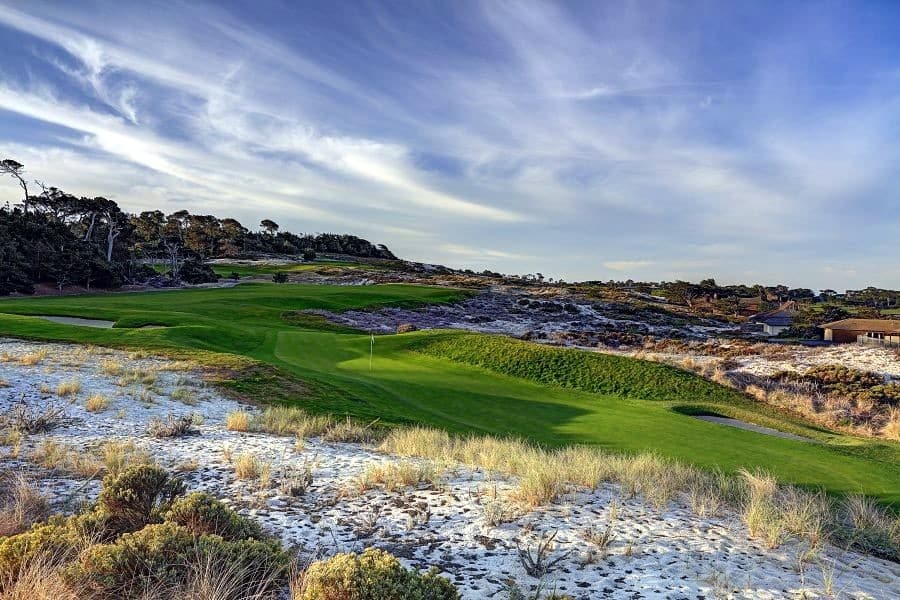 If Pebble Beach is the Greatest Meeting of Land and Sea, then perhaps Spyglass Hill should be dubbed the Greatest Meeting of Sand and Trees. The defining takeaway at Spyglass Hill is how starkly the first five holes juxtapose the rest of your round. Sweeping ocean views with holes darting through a daring dunescape give way to the understated natural beauty and brawn of the Del Monte Forest. Pine Valley-by-the-Sea meets Augusta National, as Sports Illustrated eloquently described it.
After teeing off from the redwoods I watched an 8-point buck run down the 1st fairway. The topography at Spyglass moves from the woods to the beach and back to the woods again. A drive here on the 4th has to reach well over 200 yards over the beach sands to reach the waiting fairway which then requires another long wood to reach the green which is nestled to the left and hard to approach from that distance. This challenge along with the ocean air and transitioning landscape make the hole a stunner.


The Tap Room or Trophy Room is located in The Lodge and is a wonderful watering hole with a great selection of draft and bottled beers, vintage wines, select scotch whisky, bourbons and other top quality spirits. It's also a world-class steakhouse serving up hearty All-American fare, from Kobe burgers to Prime Rib to the 22oz bone-in center cut Prime Delmonico. The Tap Room selects only the finest, hand-selected Prime and certified Angus beef, grilled to perfection in a high-intensity Montague broiler. There is also a piano in the room where qualified patrons can sit down and play a tune or two.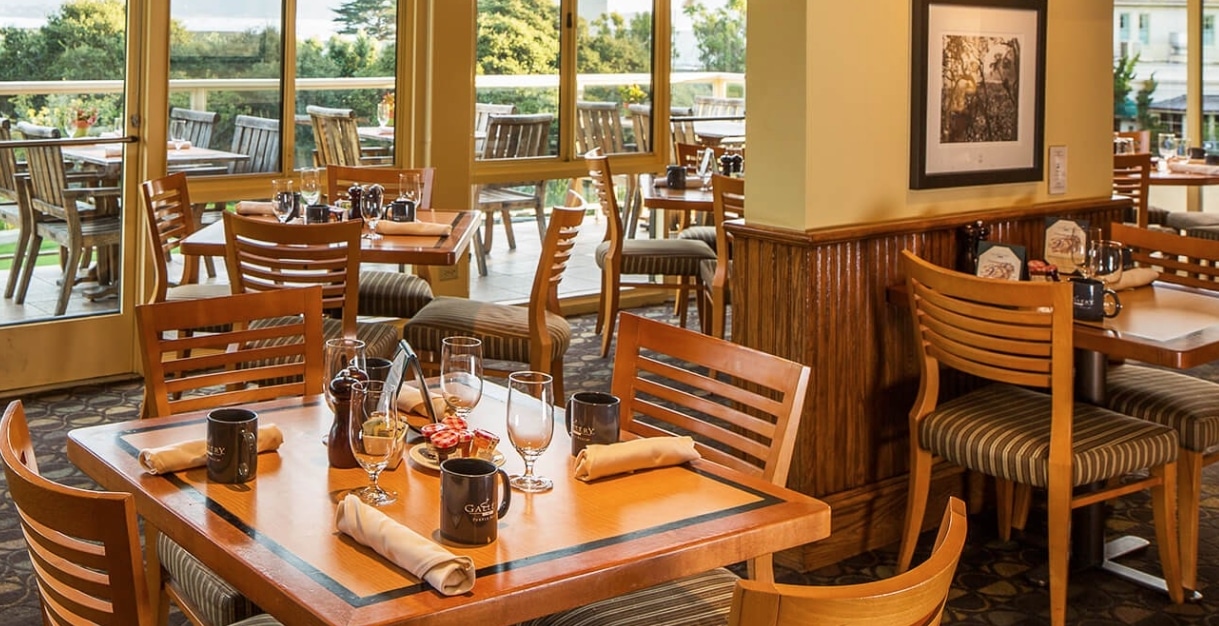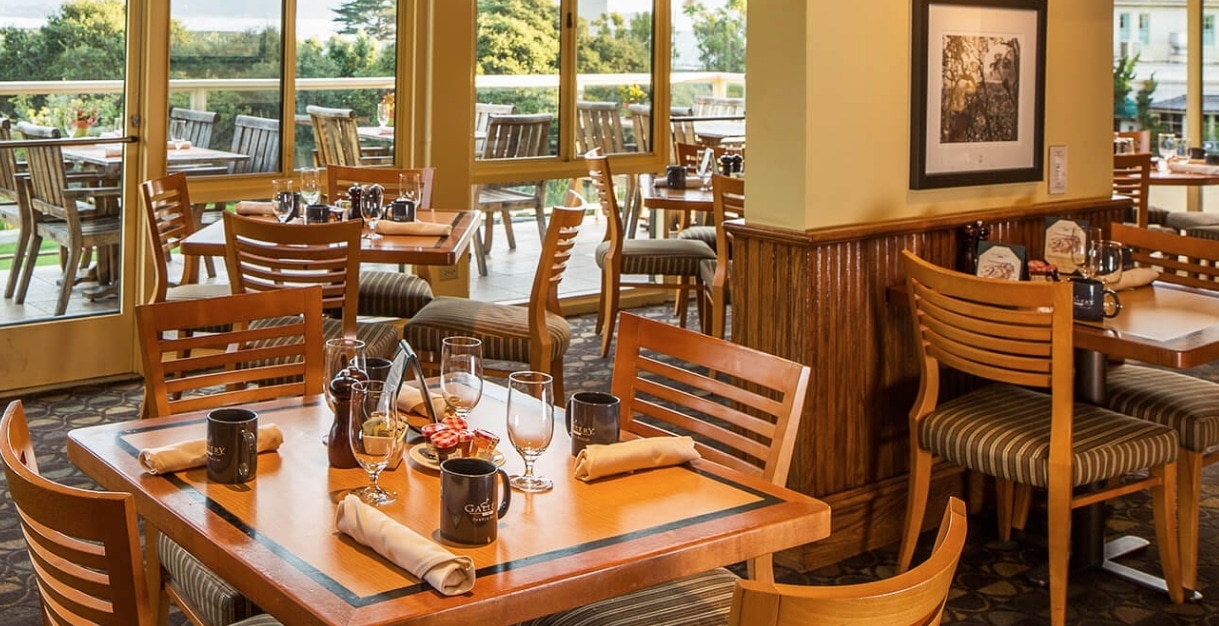 What makes the 1st tee at Pebble Beach the most intimidating to a golfer is the audience that overlooks it. The Gallery is a grand spot for early breakfast or lunch.  Meal choices ranging from protein filled smoothies to Huevos Rancheros, to Chorizo Biscuits and Gravy as well as the best cup of coffee around. For a casual lunch, try Gallery Cafe's excellent make-your-own-burgers and ample specialty sandwiches paired with one of their outstanding desserts (the House-made Cinnamon Sticky Roll is recommended). There is also the experience of watching golfers start the course and there are times in which a good drive emotes a bit of applause from the restaurant balcony. That is what makes the view from the Gallery Café so special and should be experienced.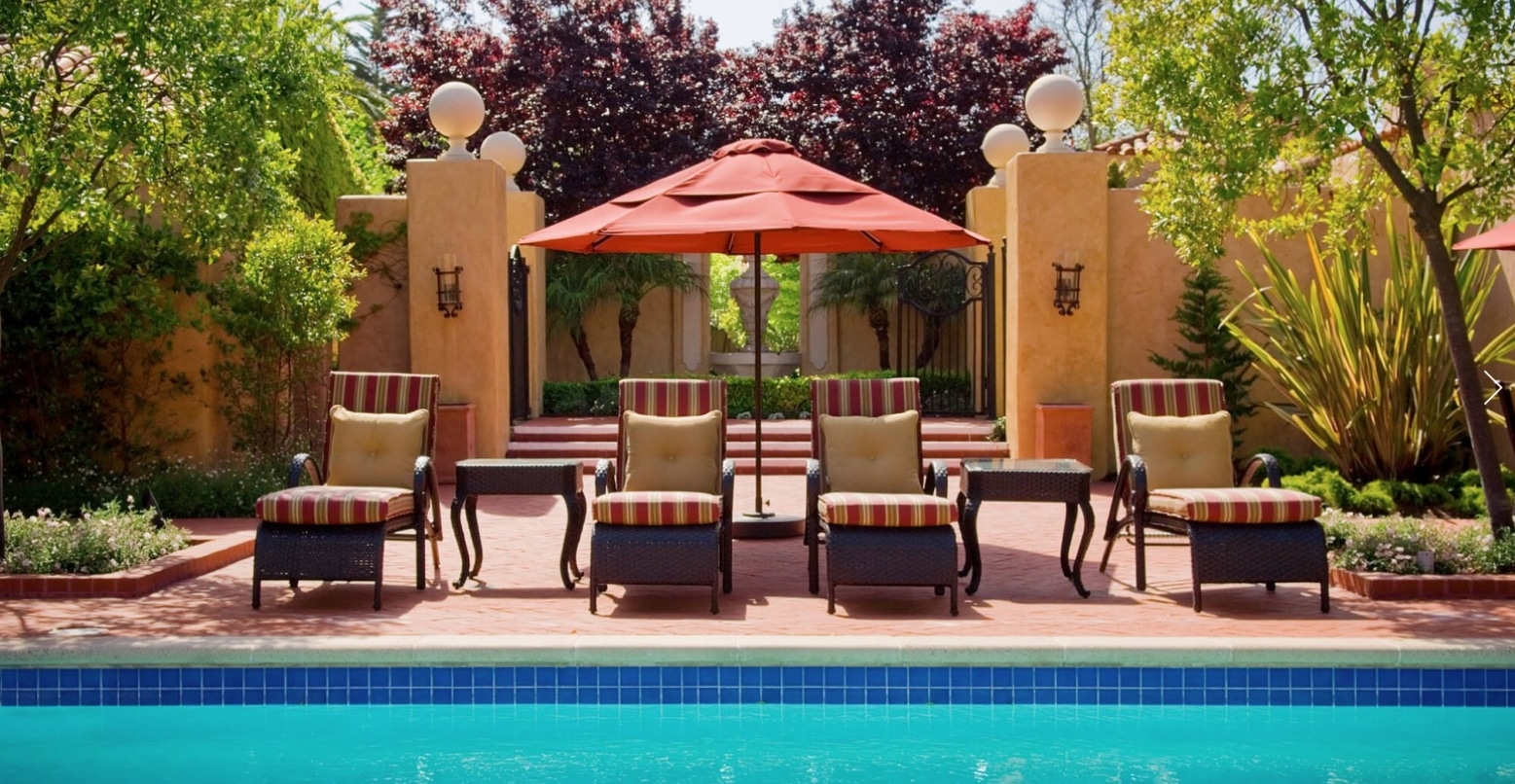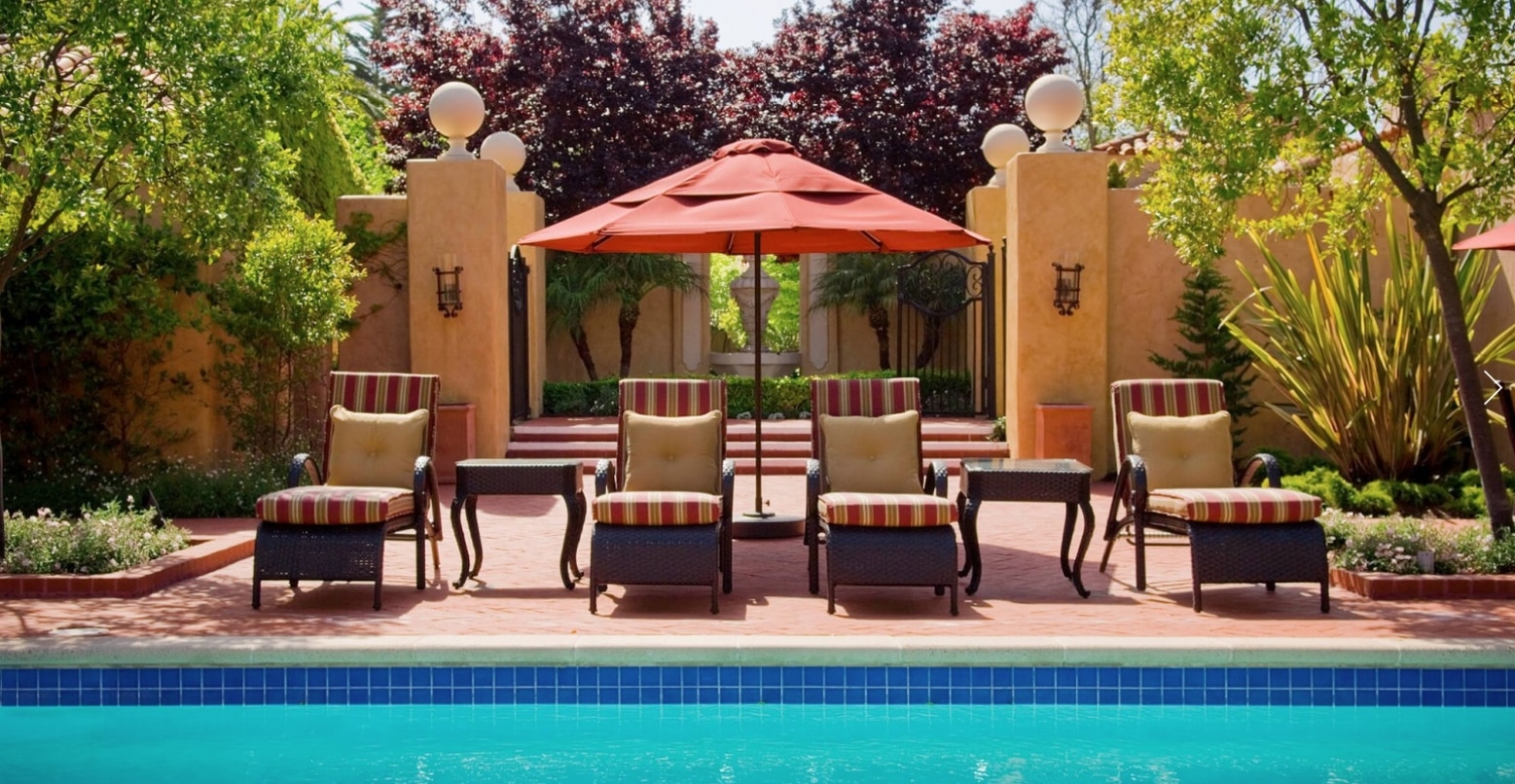 Casa Palmero is an intimate, Mediterranean-style hideaway with 24 private rooms and suites, an exceptional level of personalized service and elevated wellness offerings.
Casa Palmero's has a luxurious living room, library and billiard room of the estate-like main house. Join with your fellow guests for morning yoga, relax by the heated outdoor pool with refreshments from The Spa Juice Bar or gather in the evening for a flight of local wines in the spacious bar and lounge.  A personal concierge is onsite to handle every aspect of your stay.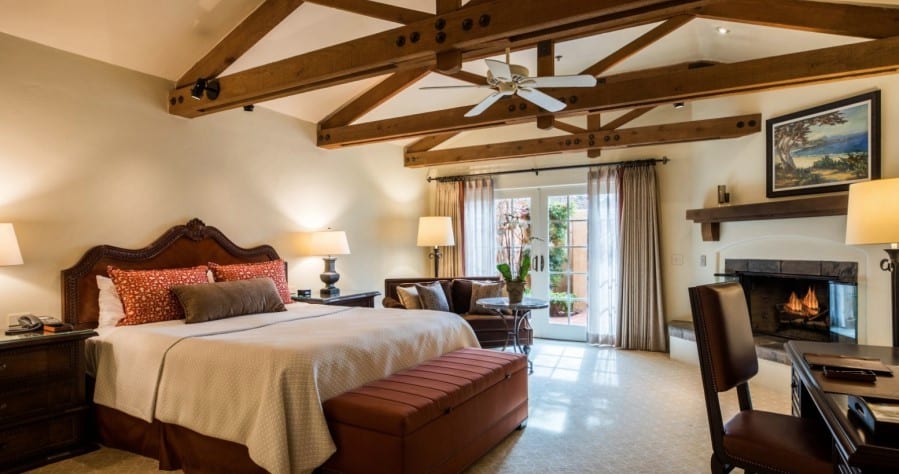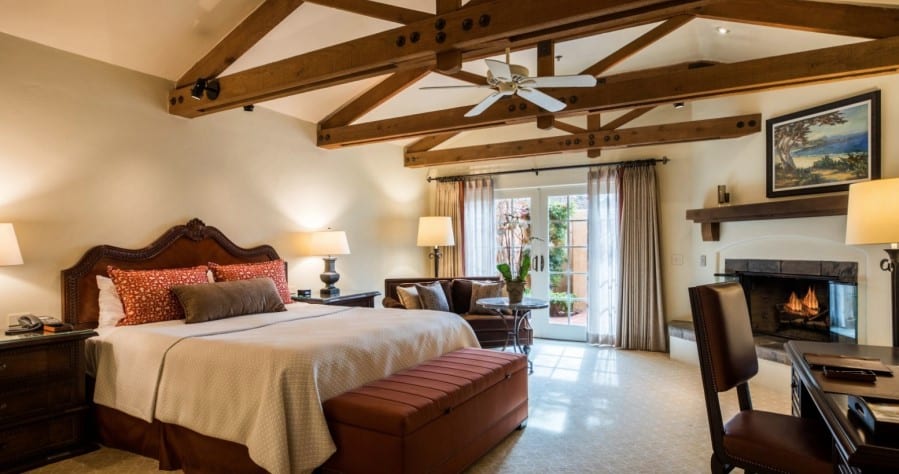 Casa Palmero is also makes the perfect all-inclusive accommodation to make a wedding more personal and intimate with family and friends.




When it comes to choosing the picture-perfect location for your special day, Pebble Beach offers a wonderful array of options in one of the world's most magnificent settings.
There is an extensive list of treatments and wellness opportunites to enjoy. We pick what we think are the "Best Of" spa services.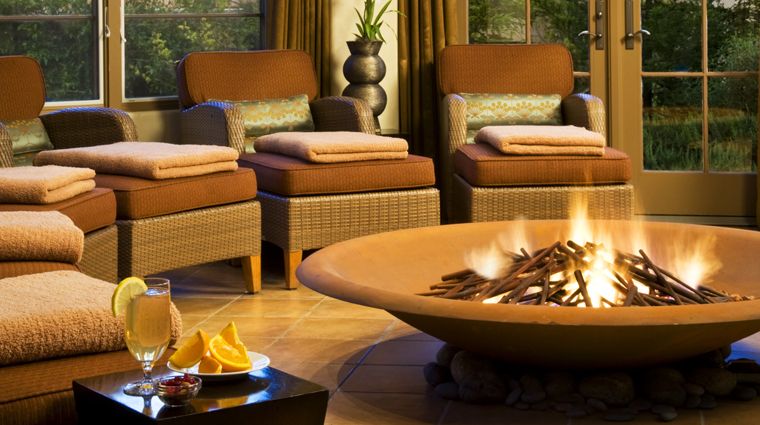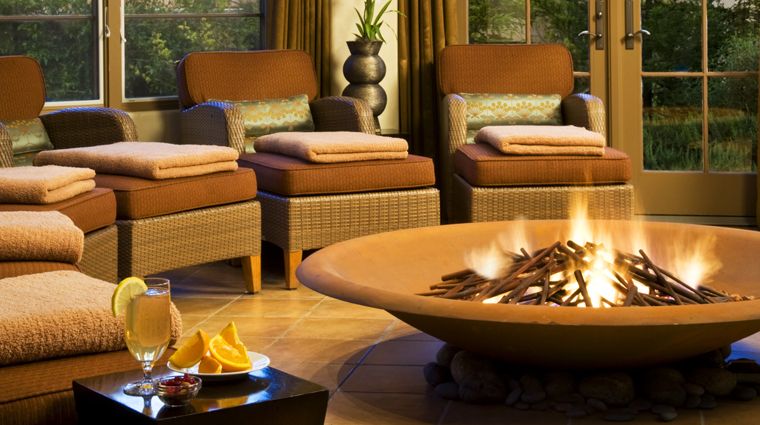 Golfer's Hole-in-One Package – For tired, tense muscles, enjoy an 80-minute Sports Bodywork Massage and a 25-minute Golfer's Foot Renewal.
Papaya Pineapple Scrub – Invigorate and exfoliate with natural papaya and pineapple enzymes and finely crushed grape seeds that gently smooth your skin.
Flotation Wraps for two – Couples, friends or family can enjoy these services together. Dry flotation beds allow the body to float freely in heated bliss. Perfect before a massage or after a scrub.


Deluxe Diamond Glow – A five-star service that leaves you glowing, this treatment provides all the benefits of our Diamond Glow in addition to extractions, collagen moisture mask and a Diamond Glow on your hands.
Rx MediFusion Treatment – This clinical anti-aging treatment offers immediate and long term results  using a RevitalPen to enhance delivery and product absorption. Vitamin A, stem cells and hyaluronic acid are infused into skin with no downtime.
CBD Anti-Stress Facial – De-stress your skin with the healing, anti-inflammatory properties of CBD. Any of the following services can be added onto your facial for enhanced results.
Collagen Moisture Boost
Eye Refresh
Perfect Pout
Glycolic Peel
Youthful Hands
Décolleté Masque
Light Therapy
RevitaPen Booster
Lasapa Lelima Purification Treatment – Inspired by Monterey County's indigenous Esselen tribe, Lasapa Lelima is a Native American-based cleansing or bathing ceremony. Featuring locally grown coastal white sage and elderberry, this combination scrub, wrap and massage creates an environment for healing to occur naturally.
Chakra Balancing – Chakras are energy centers that affect our immune and endocrine systems. Negative information can adversely affect the body and spirit; this energy-balancing treatment uses gemstones to help clear the chakras, calm the mind and improve your body's ability to self heal.
and finally……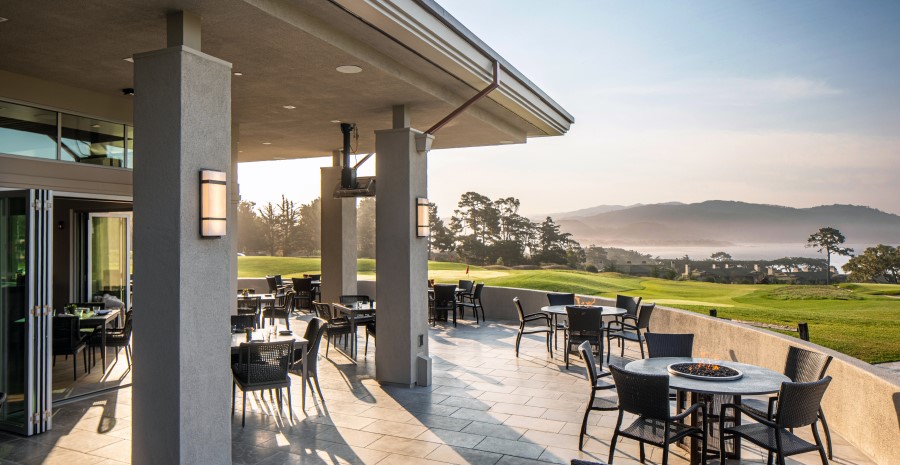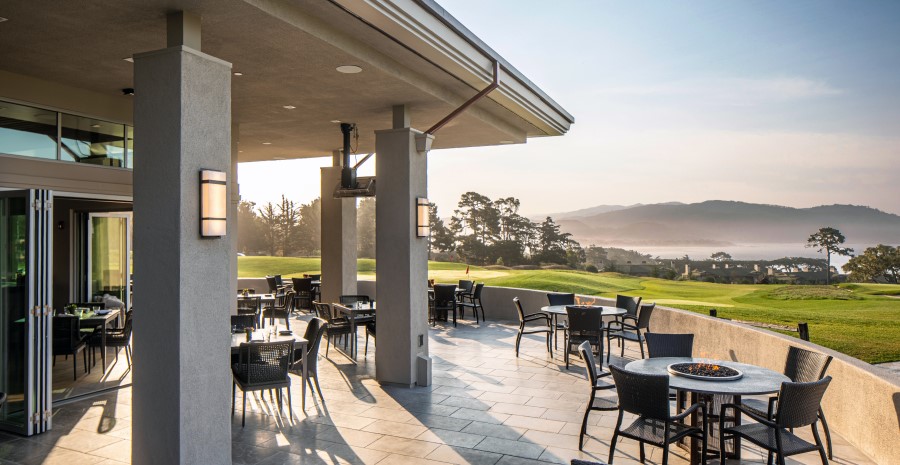 One of the newest additions to Pebble Beach is Hay's Place. A fun and lively restaurant and is the perfect post-round spot to enjoy a casual, Mexican-inspired menu, craft beverages and sweeping views of Stillwater Cove and the recently redesigned short course, The Hay.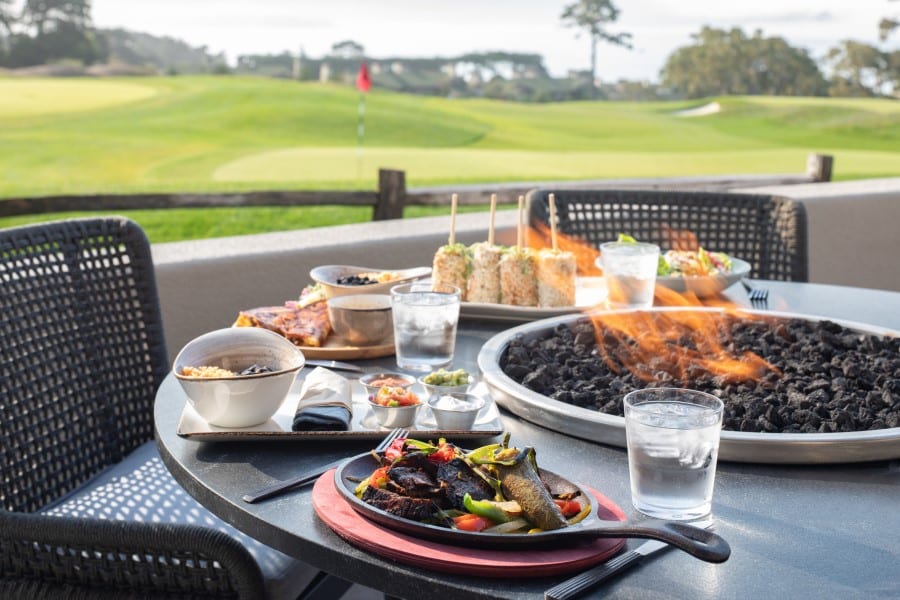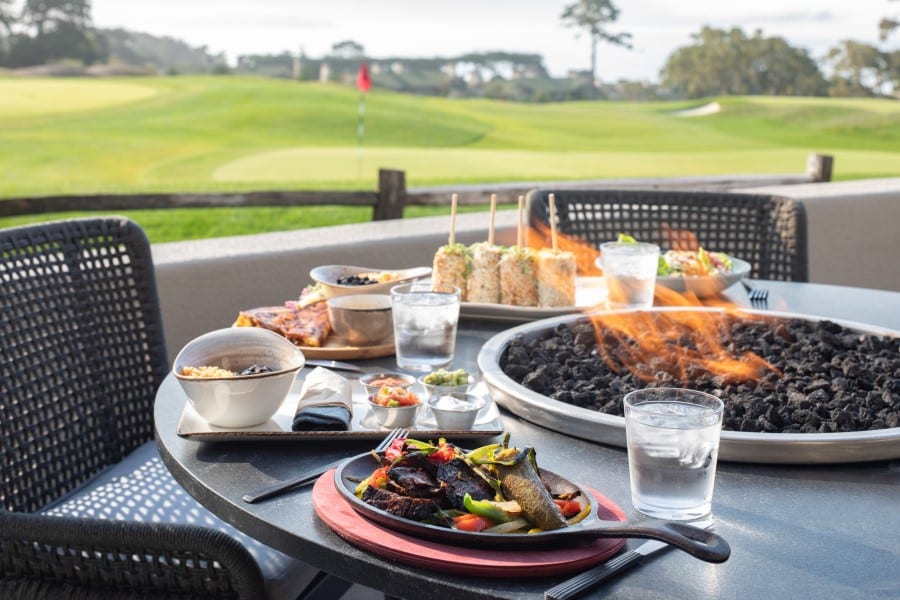 Gather your friends and family and relish the view at Pebble's largest outdoor seating area with fire pits, fire-side tables, and a signature indoor/outdoor bar.
Hay's place is located at The Hay, just a short walk from The Lodge at Pebble Beach.
Pebble Beach Resorts, 17-Mile Drive, Pebble Beach, CA 93953, (800) 877‑0597.