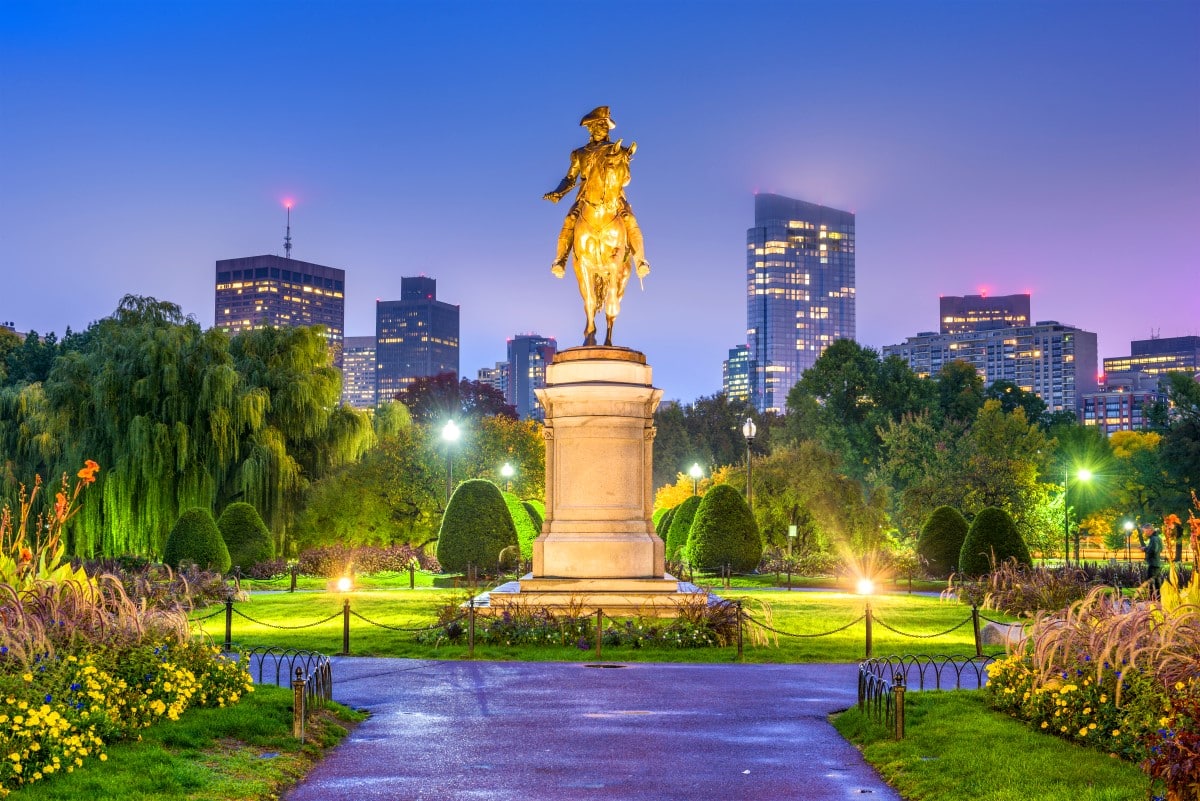 A Memorable Journey Through the Heart of America
Oksana® Kolesnikova, is an internationally renowned pianist and composer, educator, innovative music and language curriculum developer
Boston is the cradle of American history, a city teeming with colonial charm, academic prestige, and vibrant energy. As I embarked on this exciting journey, I had high expectations for what this historic city had to offer. Little did I know that my time in Boston would be a captivating blend of rich history, diverse culture, culinary delights, and unforgettable experiences.
Boston holds a divergent art scene and is abundant in great museums (the Institute of Contemporary Art, to name one), galleries (head over to the SoWa Art & Design District), and impressive murals (see the one in Jamaica Plain). There are even hotels that look like galleries!
Immersed in History
Our journey began with a visit to the heart of American history – the Freedom Trail. The Freedom Trail is a 2.5-mile-long path through Boston that passes by 17 locations significant to the history of the United States, marked largely with brick. I set foot on the iconic red brick path that led me through the 16 historic sites. From the Massachusetts State House with its golden dome to the Old South Meeting House and the Old North Church, each step was a step back in time. When we passed by the Boston Latin School which was founded in 1635 and is the oldest public school in America, I was stunned by the fact that one of its most prominent students was no other but Benjamin Franklin. (Did you know that Franklin dropped out of school when he was 10?)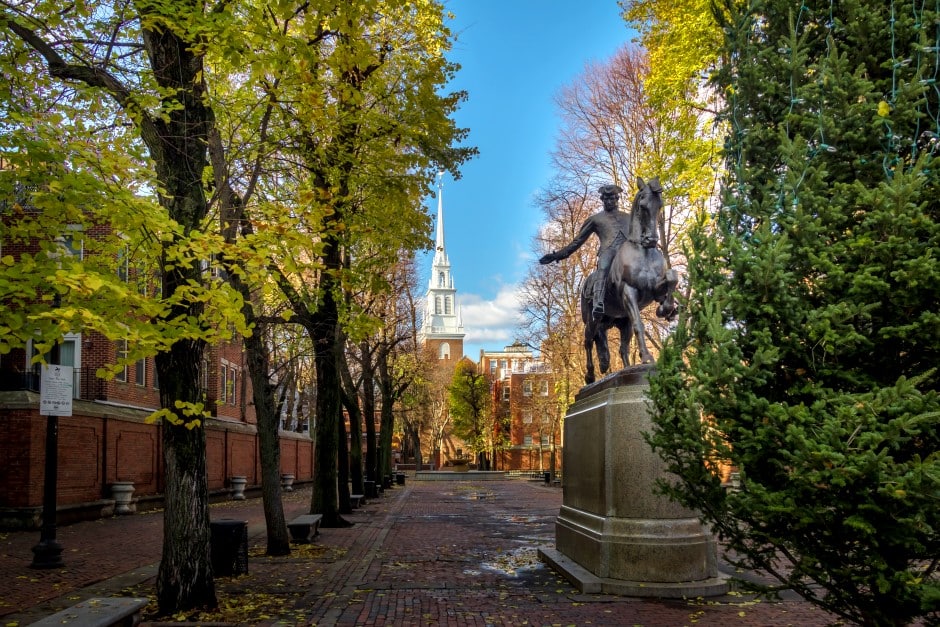 They say that every brick here tells a story. Take the Paul Revere House (SV)-It was built at the end of the 17th century and is the oldest surviving house in this part of Boston. He was a silversmith, engraver, and patriot best known for his Midnight Ride after alerting the militia that the enemy is coming before the battles of Lexington and Concord. He also helped organize an intelligence system to keep an eye on the British units but was remarkably productive after the war as well. Revere was the first American to roll copper into sheets which were used for covering naval boats. He also manufactured the State House golden dome we mentioned earlier.
I couldn't help but be awed by various events that shaped America which instantly came to life before my eyes! The trail also led me to the fascinating Faneuil Hall Marketplace, a bustling hub of shops, eateries, and street performers. Here, I tasted local treats, such as clam chowder and lobster rolls, which satisfied both my curiosity and appetite.
No wonder Boston's Freedom Trail is visited by more than 4 million people annually.
Art, Academia, and Architecture
The second day was dedicated to exploring Boston's intellectual side.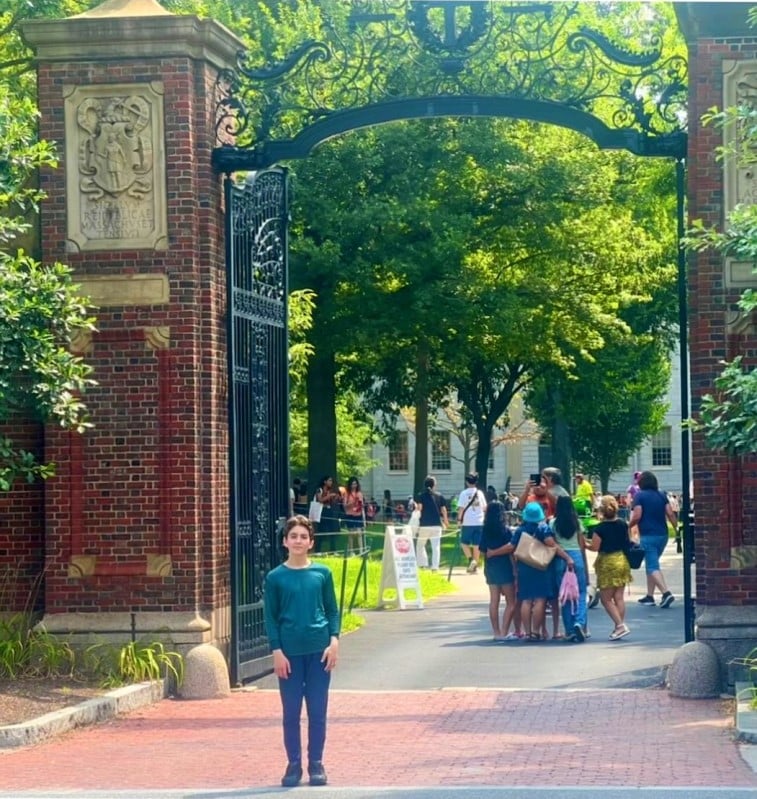 I immersed myself in the prestigious academic atmosphere of the city. Harvard University, with its historic Yard, red-brick buildings, and vibrant student life, was a sight to behold. Strolling through Harvard's campus, I couldn't help but feel inspired by the generations of knowledge that have passed through its hallowed halls. The best part for me though, is that our 13-year-old precocious entrepreneur Alessandro has already set his eyes on this notable institution, (as you will read in his own Travelogue) and plans to eventually graduate from there.
The Charms of Boston's Neighborhoods
On day three, I set out to discover the unique personality of Boston's neighborhoods. I explored the vibrant North End, Boston's Italian quarter often referred to as Little Italy. Even though one of the smallest neighborhoods in the city, it plays an important role when it comes to cultural and culinary history. It was inhabited by various nationalities in the past but by 1930 the population became predominantly Italian. This is the place to come for food, sights, and summer street festivals.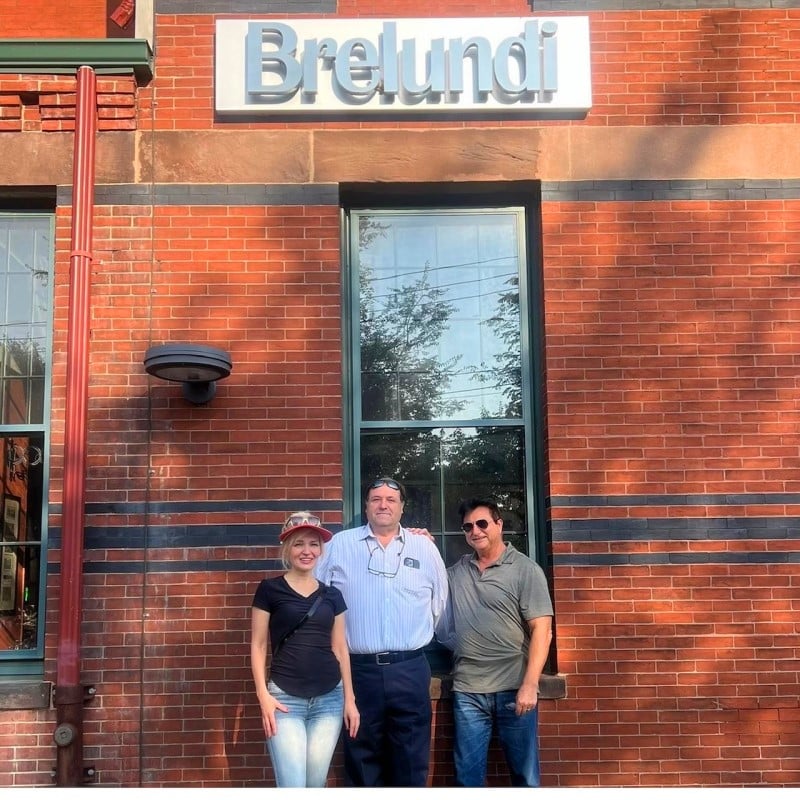 This is also where my Italian husband met his very first student whom he hadn't seen in over 30 years! We had a beautiful get-together at Caffe Vittoria in the North End. The aroma of freshly baked pastries and authentic Italian cuisine filled the air, and I couldn't resist indulging in a cannoli and cappuccino. Speaking of food, I simply must mention two fantastic locations where we indulged with great pleasure: Brelundi Ristorante in Waltham, which, as the name suggests, serves breakfast, lunch, and dinner. (Bre-Lun-Di, get it?) While visiting Salem, we had breakfast at A & J King Bakery and it was simply delicious.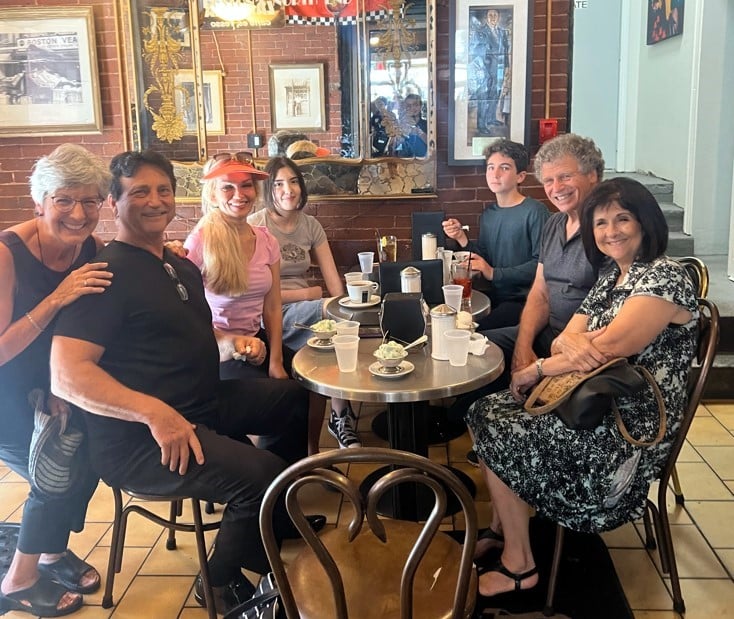 A Journey to Remember
To enhance my experience, I decided to take a short day trip to the nearby city of Salem. Known for its witch trials in the late 1600s, Salem is now a haven for history enthusiasts and those curious about the supernatural. Still, did you know that Salem was one of the most important seaports at the beginning of the 17th century?
I walked by the Salem Witch Museum (SV) and learned about the tragic events that unfolded centuries ago gaining insight into the complexities of human nature. It was interesting to see police cars in Salem with witch logos or to hear how the local high school team is named the Witches. There is also another modern attraction installed in Salem. Take some time to explore the International Monster Museum created by special effects experts and popular artists.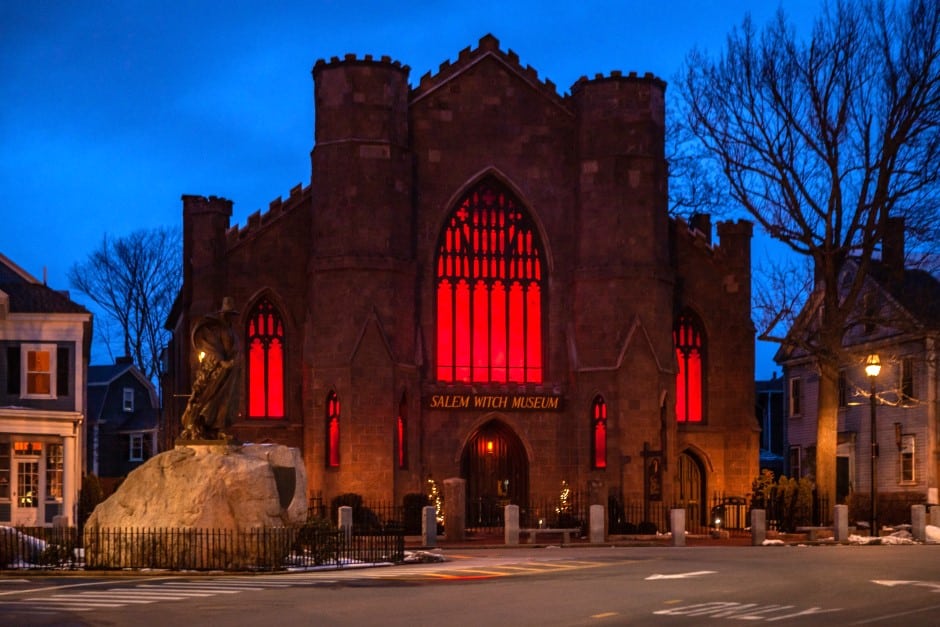 We also visited the city of Gloucester 16.6 miles northeast of Salem. Its sandy Good Harbor Beach, fishing heritage, and special coastal flair were another treat. One can't help but notice the famous Man at the Wheel statue dedicated to sailors who don't return from the sea. There is even the rock reef called Norman's Woe nearby which is known for several shipwrecks.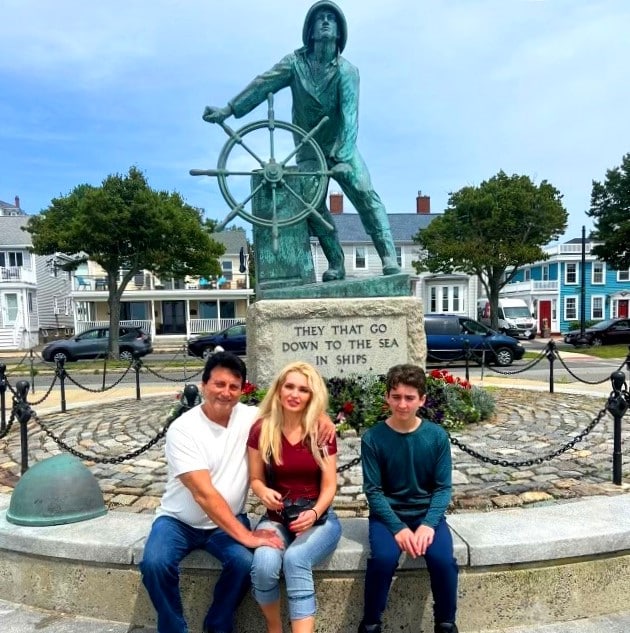 Another sight to visit is Stage Fort Park which is part of the Essex National Heritage Area. You can enjoy some beautiful views of its beaches or come for various weekend activities. I remember seeing the 19th-century painting called Stage Fort across Gloucester Harbor by Fitz Henry Lane which is kept at the Metropolitan Museum of Art in New York and is a stunning display of this beautiful landscape.
Embracing Nature
Amidst the city's historical wonders, I also sought tranquility in nature. The Arnold Arboretum, a part of Harvard University, was the perfect escape. Acres of beautifully landscaped gardens and a diverse collection of trees from around the world created a serene environment for reflection and relaxation.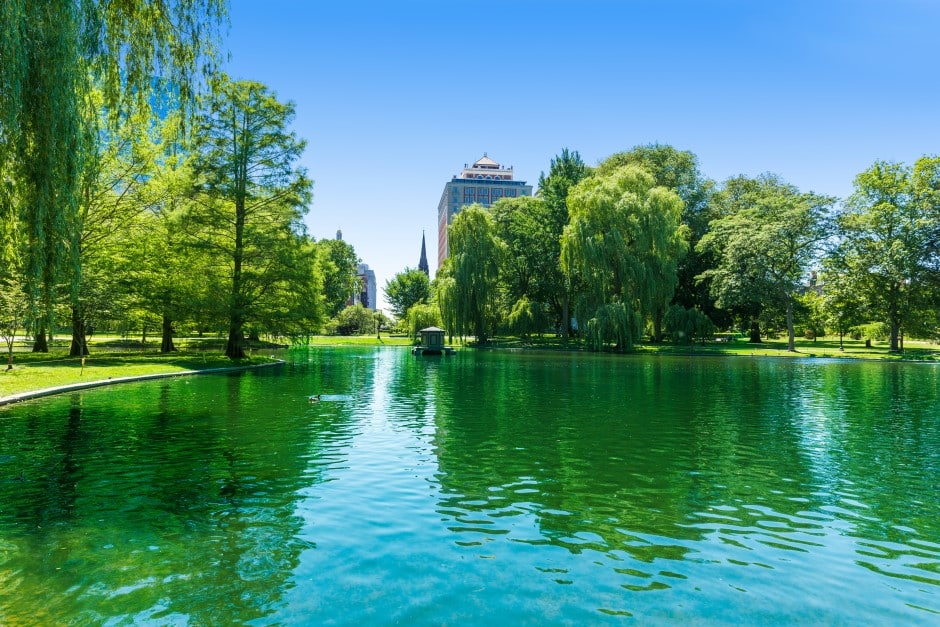 Later in the day, I explored the Boston Common and the Public Garden. A serene boat ride on the lagoon amidst the iconic swan boats was an experience that left me feeling like a character in a classic novel. Tourists still love immersing in this uniquely Boston experience and taking a ride in a swan boat like they did 150 years ago. Even this seemingly natural enjoyment away from the bustle of the city has a historical value. It is a tradition that spans centuries.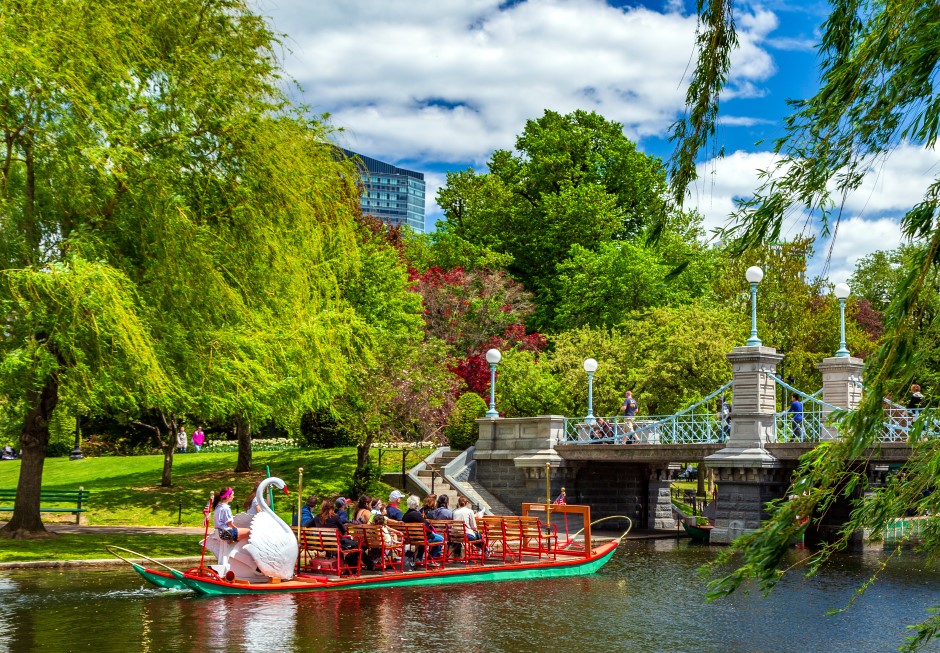 My trip to Boston was nothing short of a captivating journey through history, art, academia, and culture. This remarkable city manages to seamlessly blend its colonial heritage with a vibrant modern lifestyle, making it a destination that appeals to all types of travelers. From strolling around the cobblestone streets of Beacon Hill to savoring the delicious food, every moment was an enchanting adventure.
I do want to thank my dear friends from Boston, namely Michael Colomba, Maria Skaletsky, Tom, and Rita Damigella who have chaperoned me and my family through centuries of history in the most fun and rewarding way.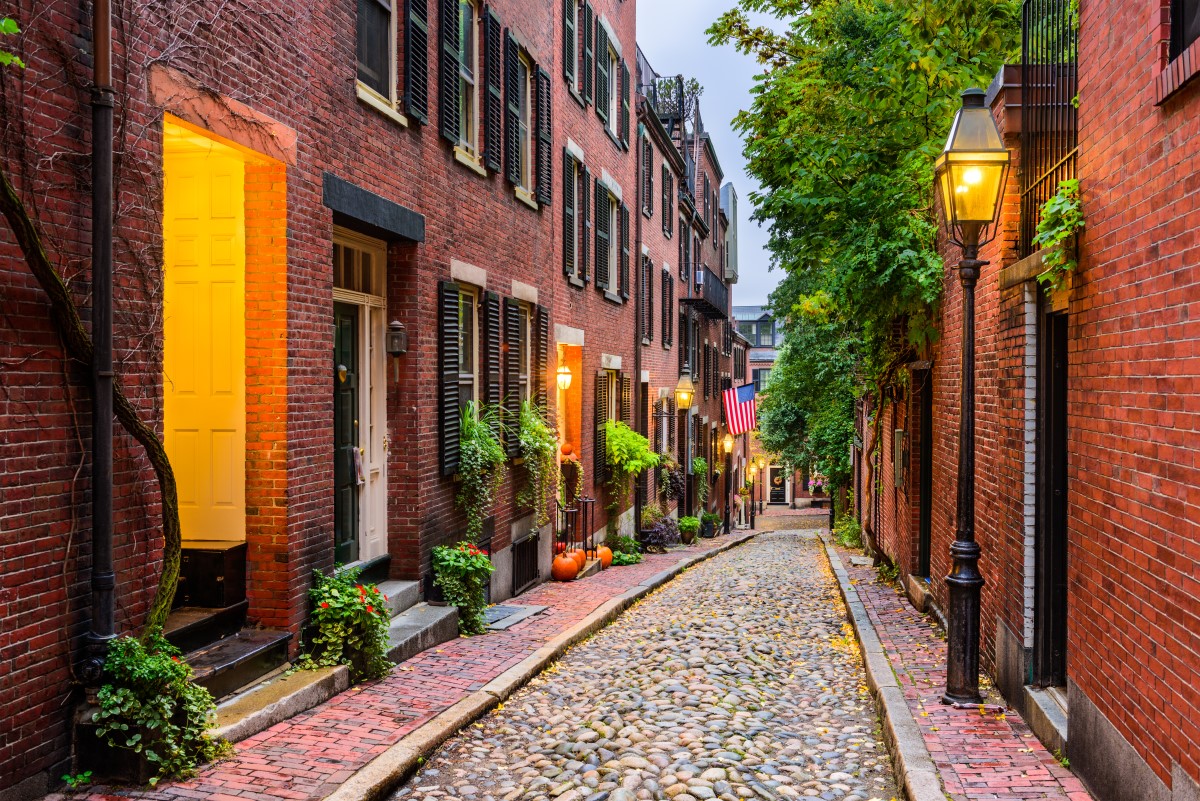 As I boarded my flight back home, I couldn't help but reflect on the unforgettable memories and invaluable knowledge gained from this trip. Boston truly is a timeless gem that should be on every traveler's bucket list. I hope my personalized travelogue inspires you to embark on your journey through the heart of America and experience the charm of Boston for yourself.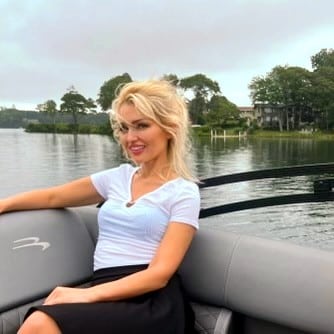 Oksana® Kolesnikova, is an internationally renowned pianist and composer, educator, innovative music and language curriculum developer, and personal mentor to the franchise owners of Oksana® Enrichment Programs. She is the CEO of three companies: Oksana® Management Group, Inc. (OMG, Inc.), Oksana® Enrichment Programs, and Oksana® Foundation. In 2019, she launched franchising opportunities for her scholastic and arts-focused business, which was already successfully operating with a large roster of instructors and was established in numerous schools. Born from her love of music performances, composing, and teaching music and languages to students, she sought to provide a quality-based resource for student enrichment beyond what her high-demand, one-on-one lessons would allow. A remarkable example of "The American Dream," Oksana® is the beautiful face for her brand, bestowing upon it her golden combination of diligence, drive, global outreach, entrepreneurial spirit, and sheer talent.