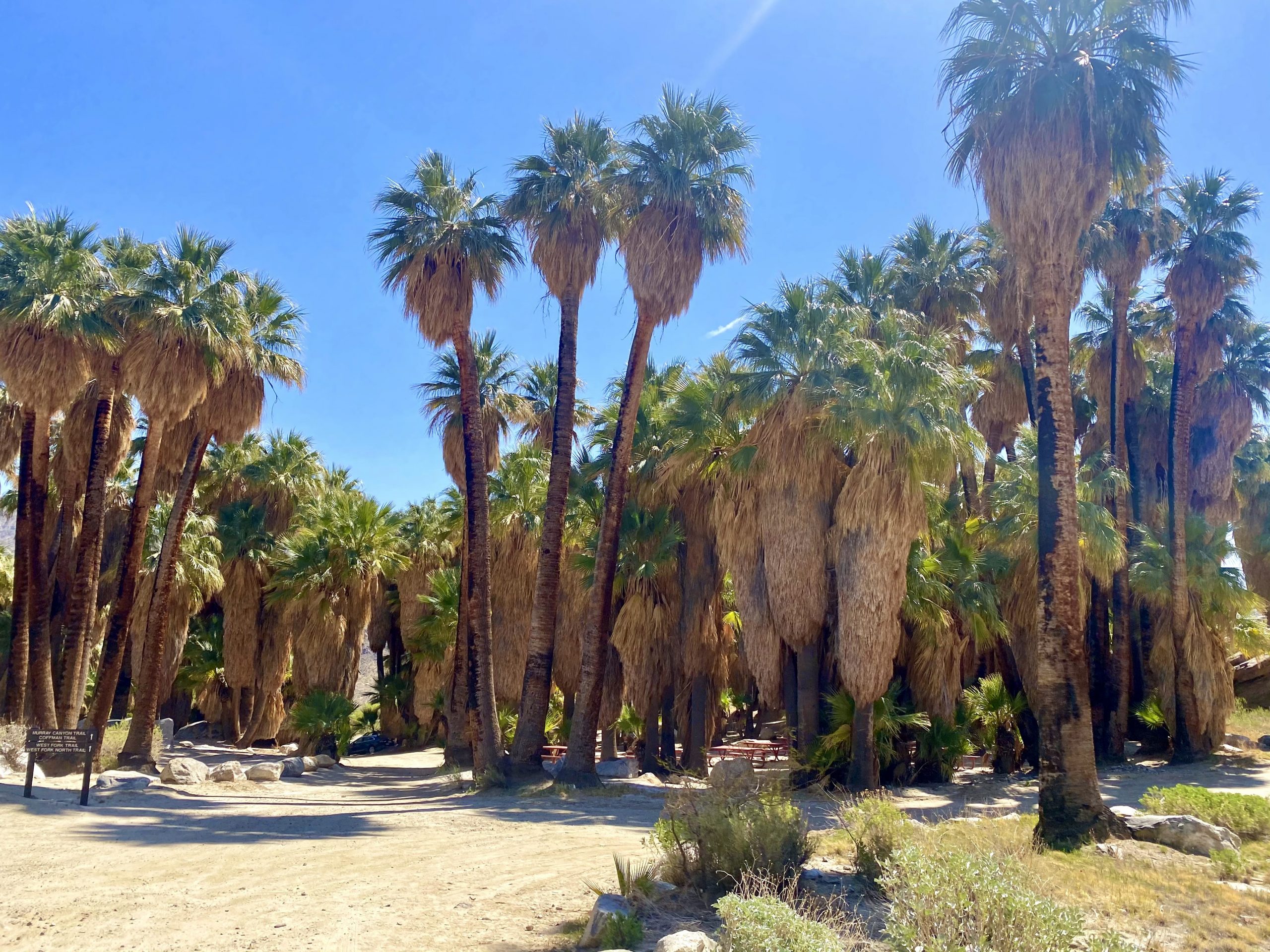 Meet the Palm Springs Oasis: Seven Sisters Falls
We all know Palm Springs can get extremely hot. In springtime it's hitting 90 degrees, in summertime its getting up to 120. Our vacation spent there is usually planned around the pool. But I know a place with a waterfall, surrounded by palm trees and creeks, for a refreshing dip that isn't a hotel pool.
It's going to be the Seven Sisters Falls on the Murray Canyon Trail at the National Indian Reserve in Palm Springs. It's a 2 mile hike there and back, so all around 4 miles. Along the trail you will find yourself surrounded by palm trees, skipping on rocks over creeks, and maybe even see a group of people riding horses on their way through.
It isn't the easiest hike, but it definitely isn't the hardest. And the waterfall is so rewarding and worth it.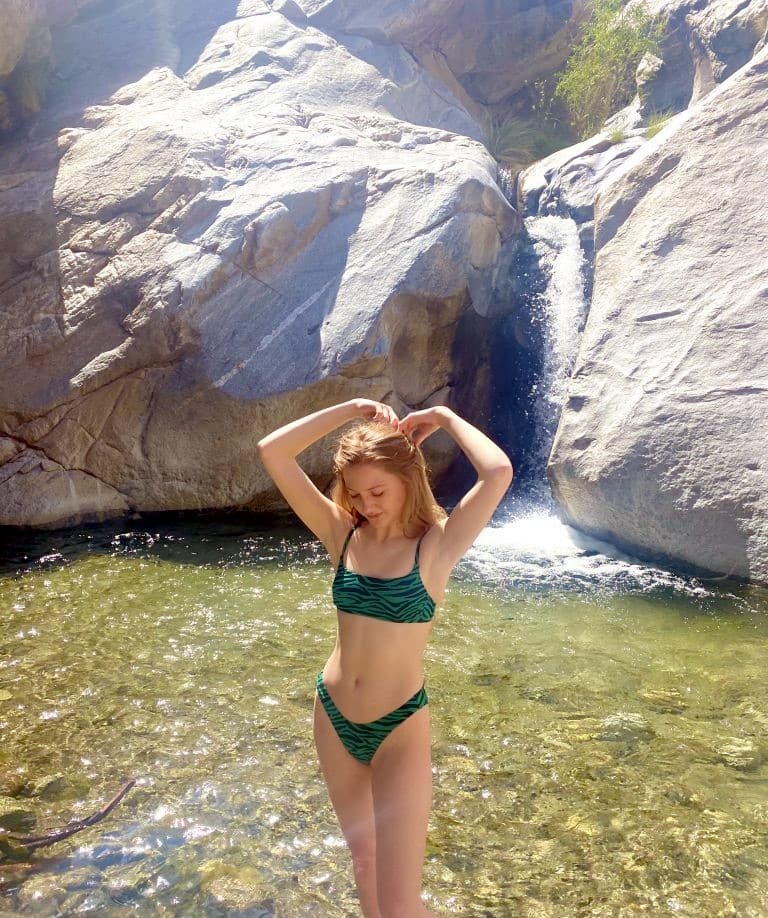 I'm going to pass on a Secret…
another hiker on his way back shared with me. He leaned over and quietly said, "When you get to the sign that says it's the end of the trail, it's not. Keep going."
He was so right! The sign stops you from seeing this beautiful waterfall, and I'm so confused as to why. Apparently it used to be open and people were allowed to go back, but not anymore. So at "your own risk", if you so desire, keep heading back past the end of trail sign. You'll have to get in the water and climb up a mini waterfall to reach the big one with the pool of water.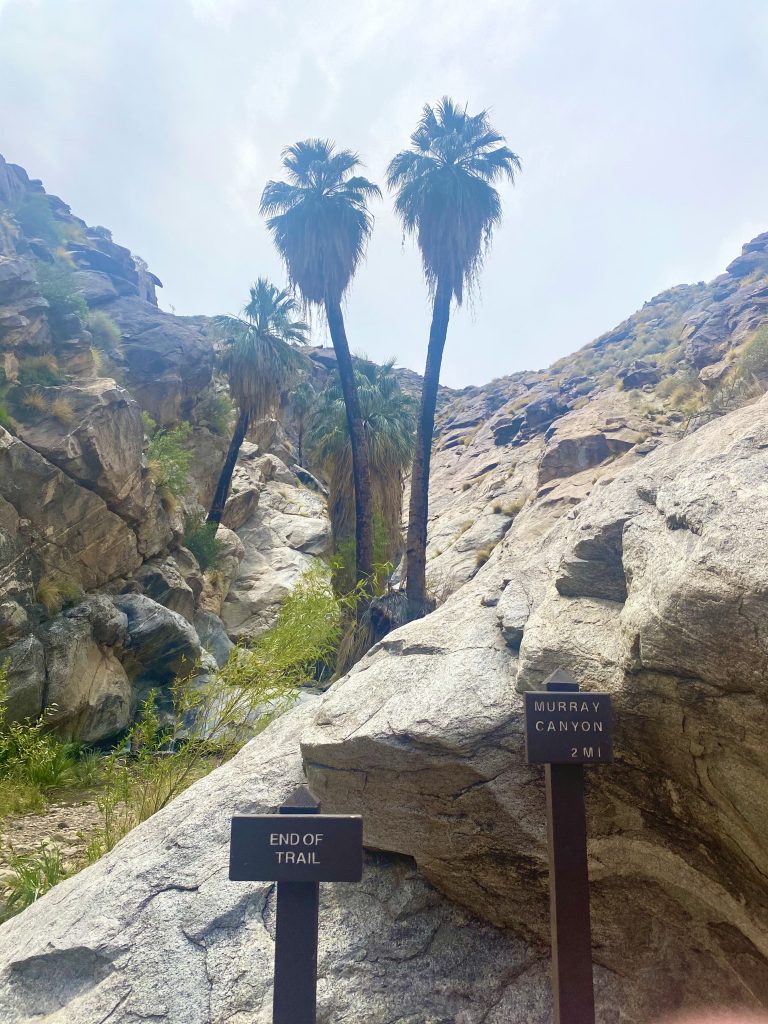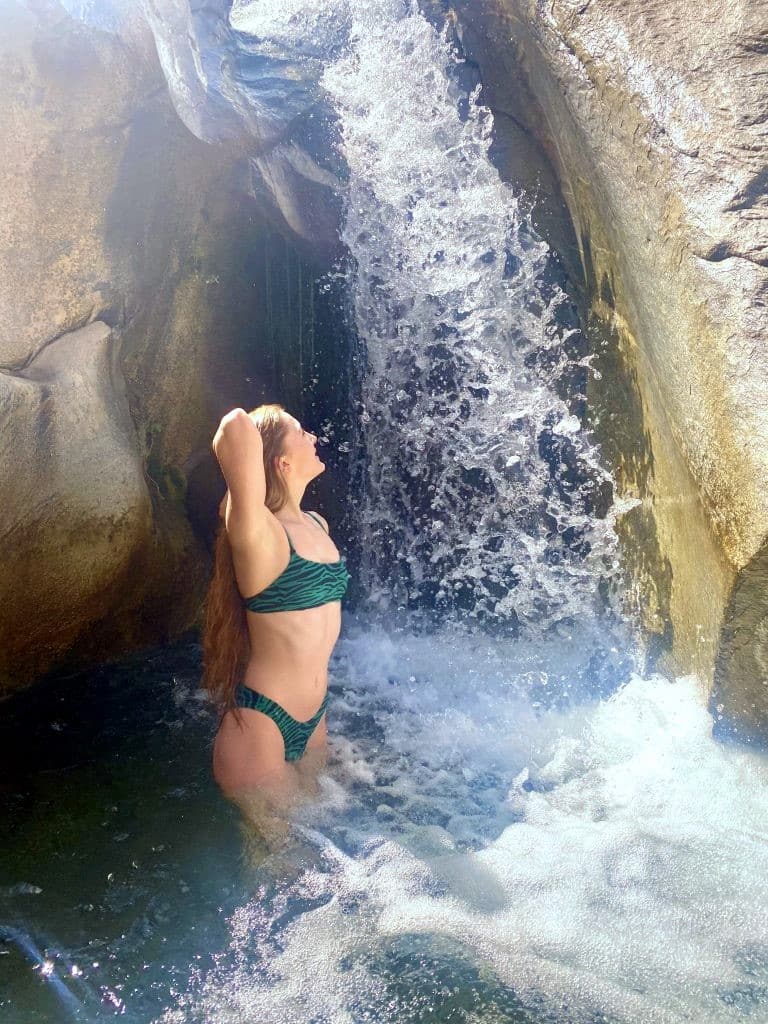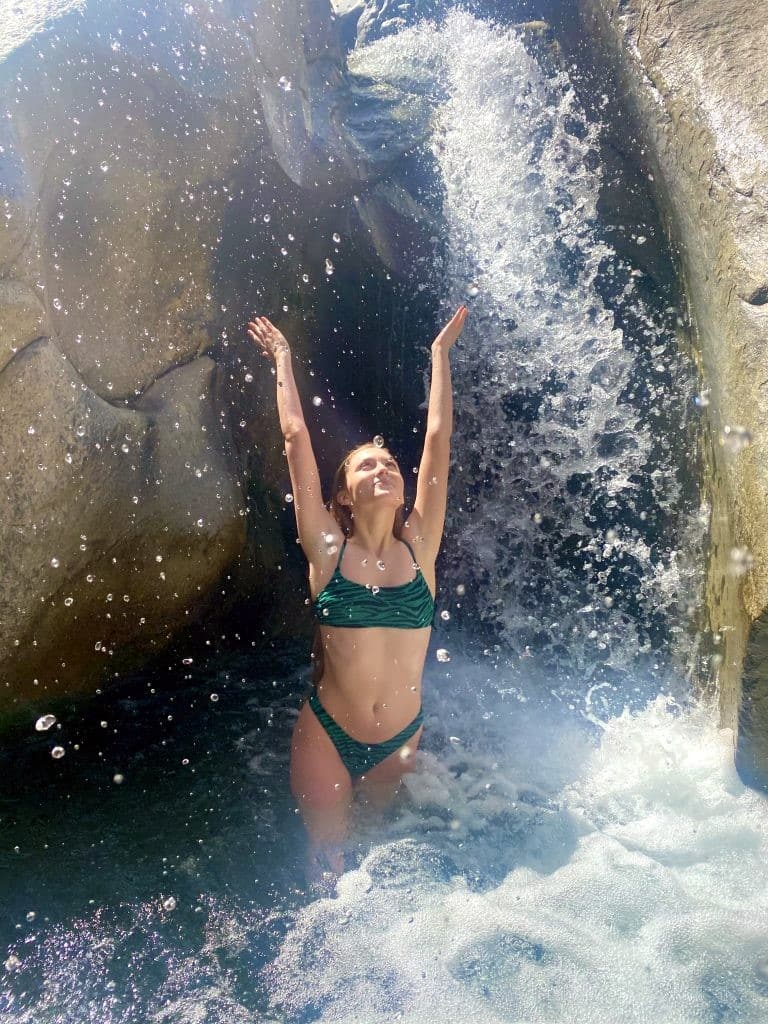 This trail was absolutely gorgeous. I went in mid march, and the waterfall was a bit cold. Although after my hike it was still refreshing (in a very cold way). But I still had a blast, and I know during summertime and the heat, it won't be as cold and the Seven Sisters Falls are the perfect desert oasis.
It was beautiful and so much fun, and I cannot wait to go when the weather is warmer and that waterfall feels amazing. But honestly 10/10 would go again when it was freezing again.
See you next time!
xoxo, Jess!
LET'S CONNECT!
My IG: @jessicacastello
Twitter: @jessicacastello
Traveler.com's IG: @travelerlogue