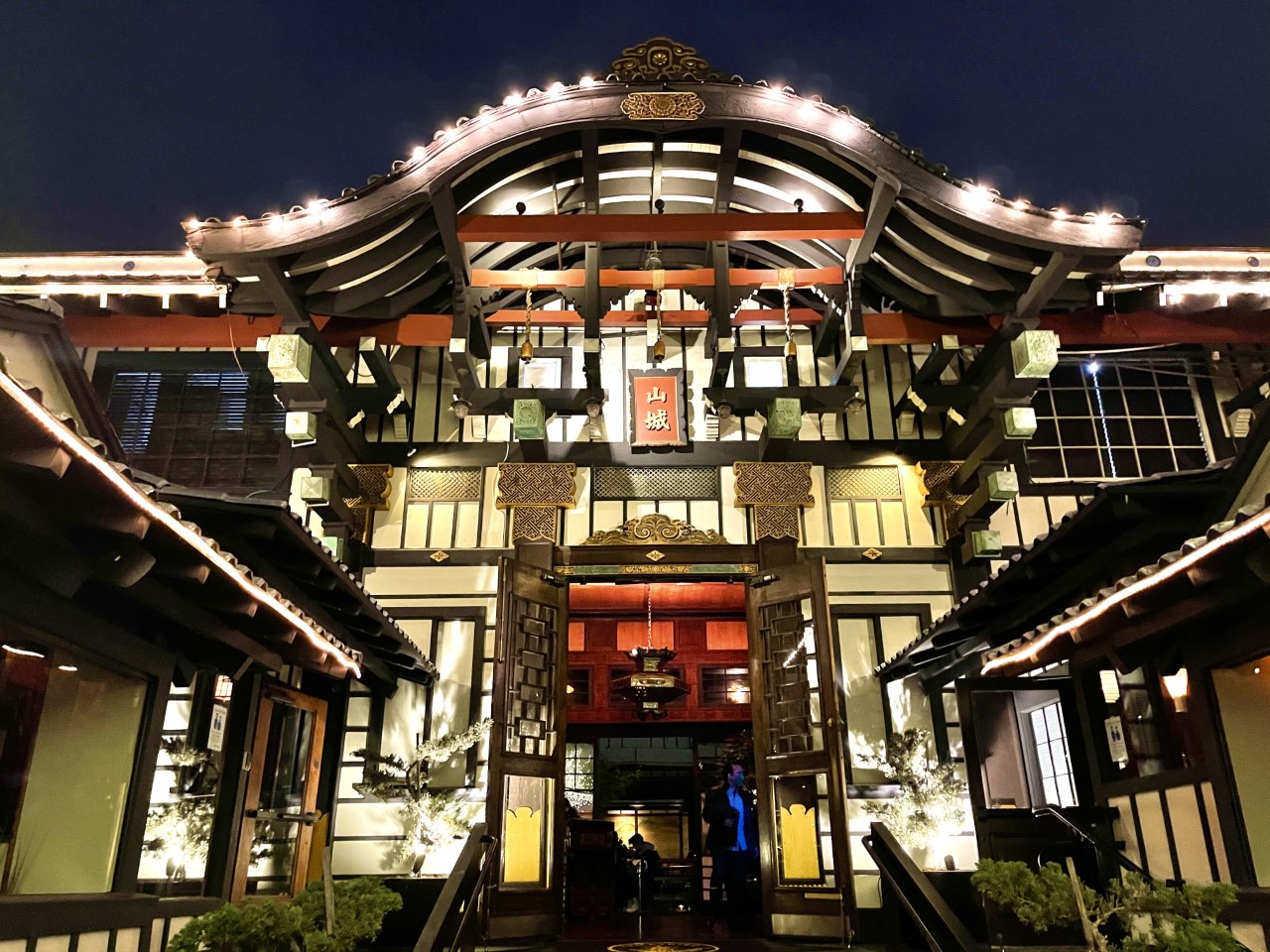 Yamashiro Hollywood is gorgeous. This outstanding Japanese restaurant is located in a prime spot in Hollywood Hills. Dine outside their walls for stunning views and dazzling ambiance. Dine inside their walls and eat alongside their gardens and koi pond, with an open roof. They play old school music such as Frank Sinatra. The vibes are so romantic and enchanting.
The Vibes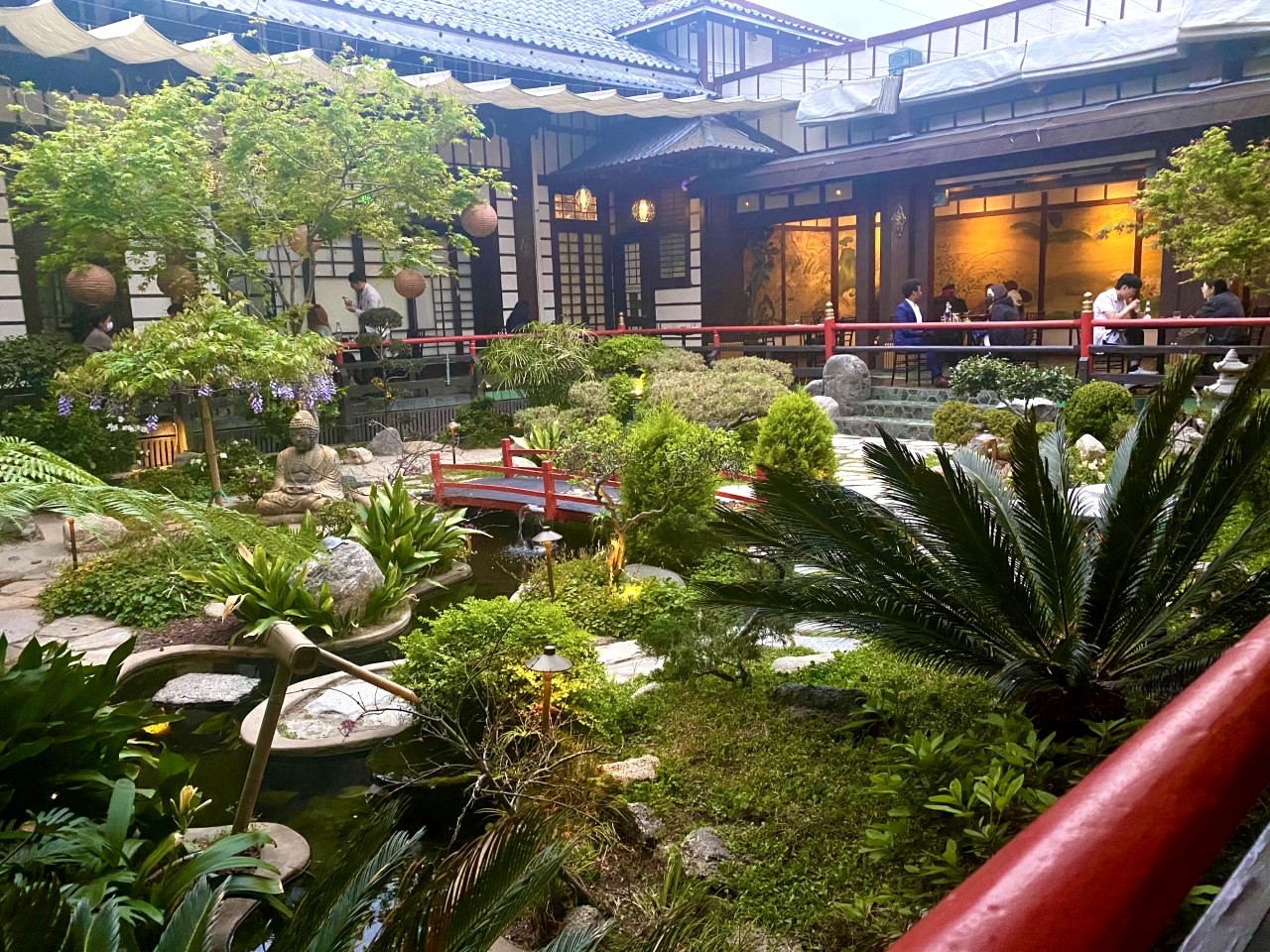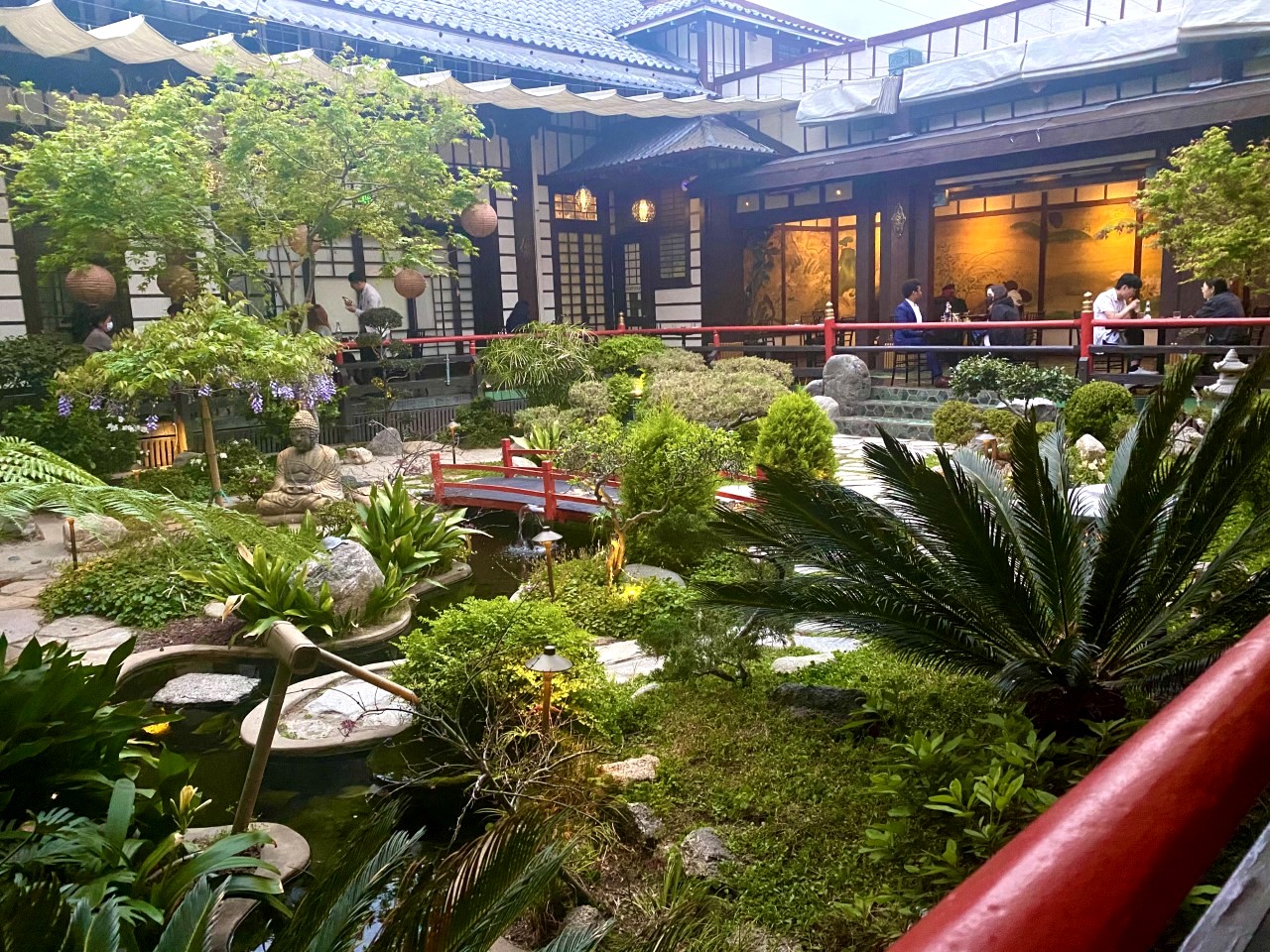 Outside they have a staircase facing the grand views that lead you to a big golden Buddha. It's said that a happy Buddha placed in a public setting is meant to bring good fortune to all in his presence and spiritual inspiration. It's a great place to walk to after dinner to reflect and breathe and take in the city.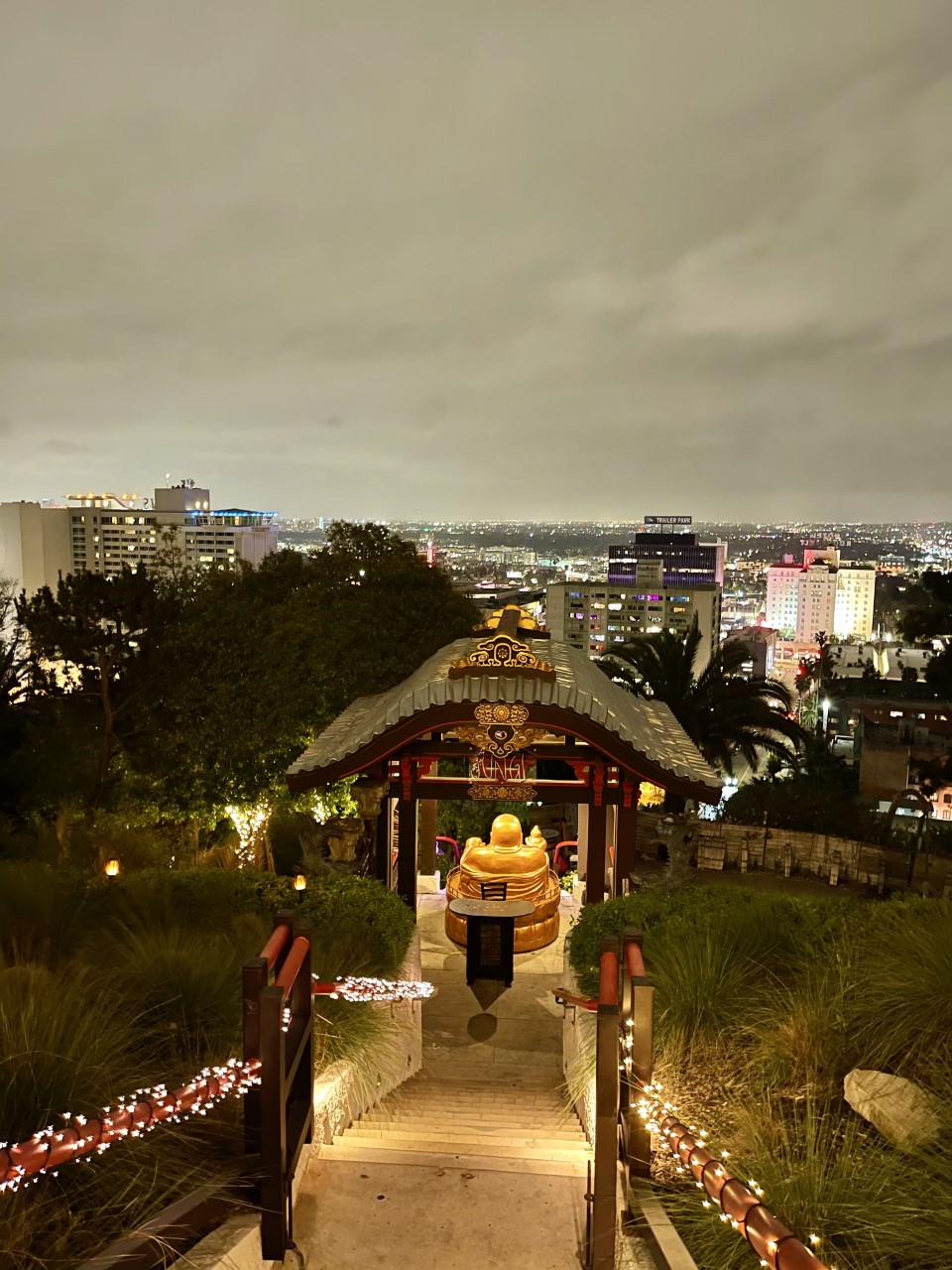 And the FOOD! Oh the food. Let me take you on a little stroll though all the delicious food I tried when I went.
Appetizers & Drinks
Cocktails
To drink we got Double Happiness and Koan Collection.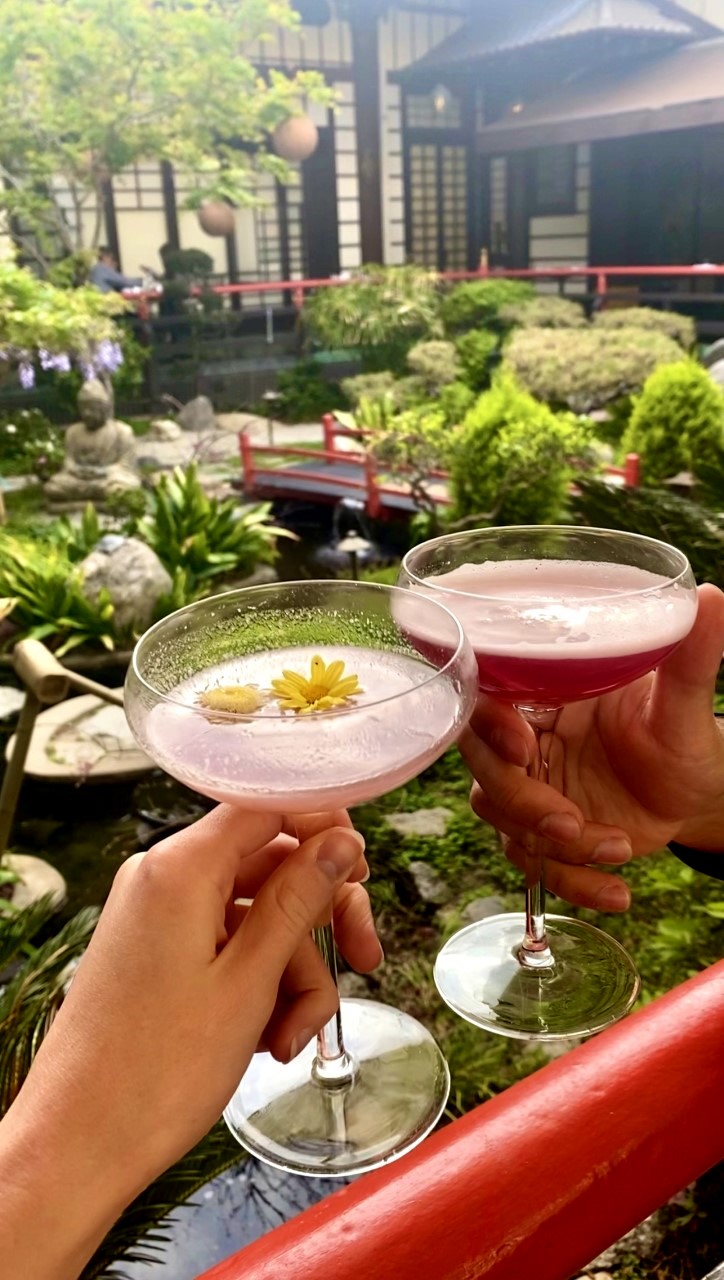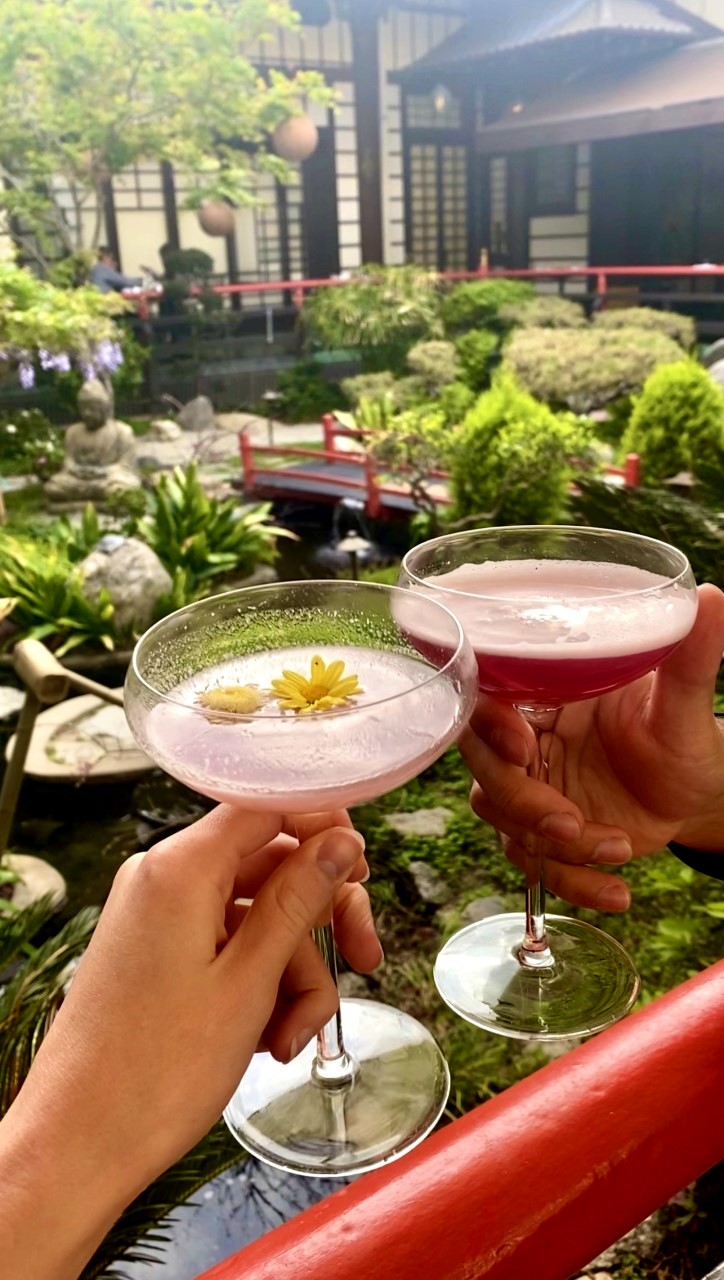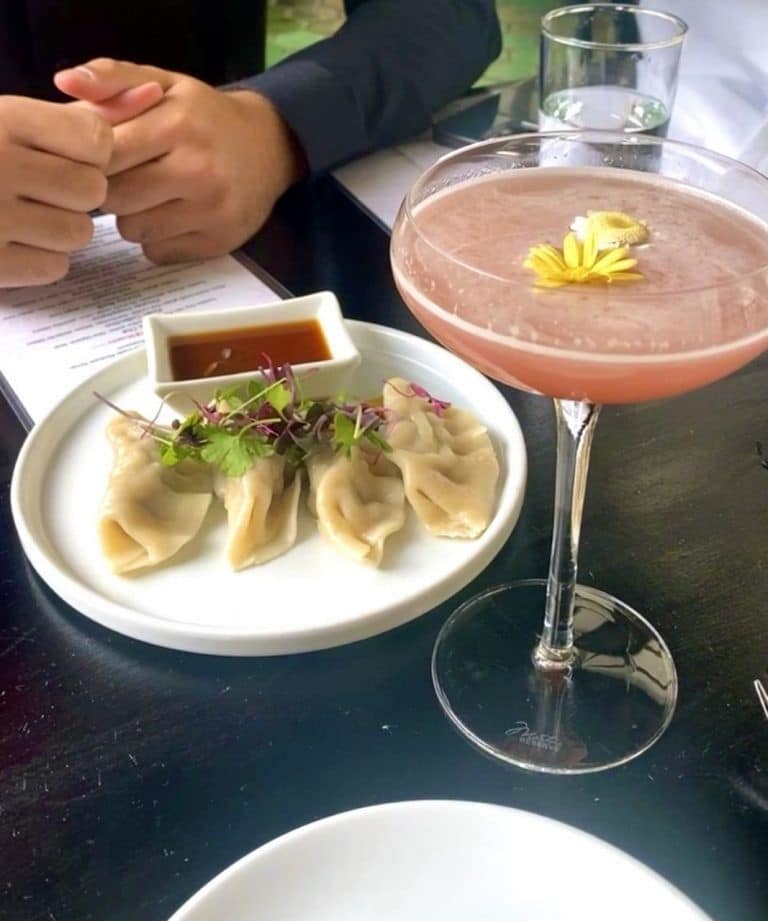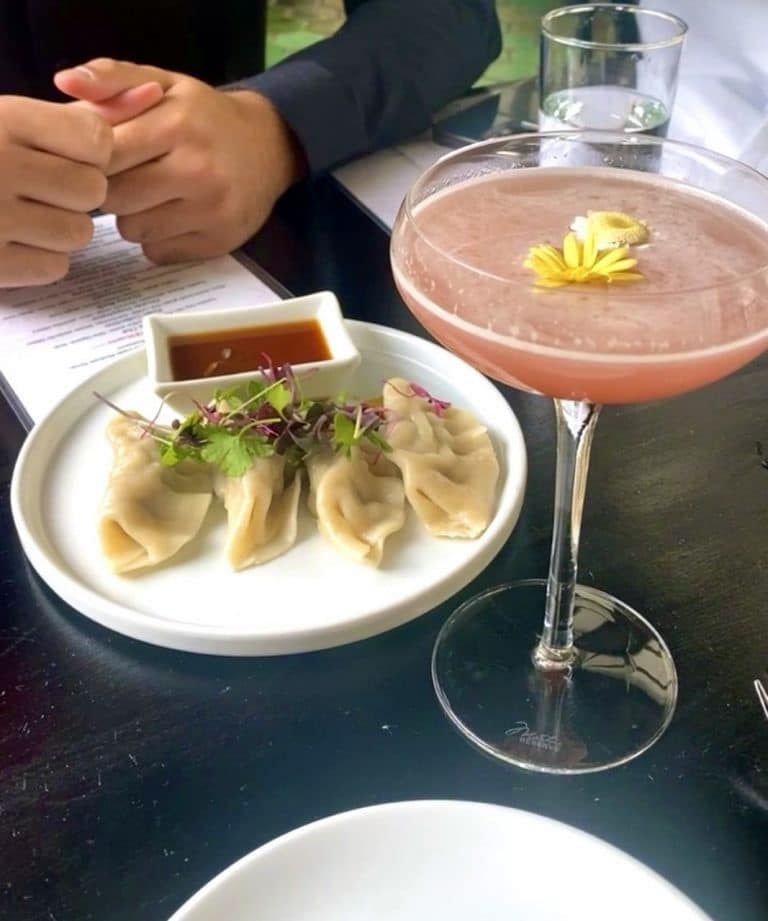 The drinks and dumplings were delicious, but the chef also sent out something special….
Appetizers
Serrano Sashimi and A5 Miyazaki Surf and Turf.
These dishes are beautifully prepared! The Serrano Sashimi is just right, and I loved the heat. The A5 Miyazaki Surf and Turf was almost too pretty to touch. The beef is cooked to perfection, topped with lobster tail, uni, and caviar.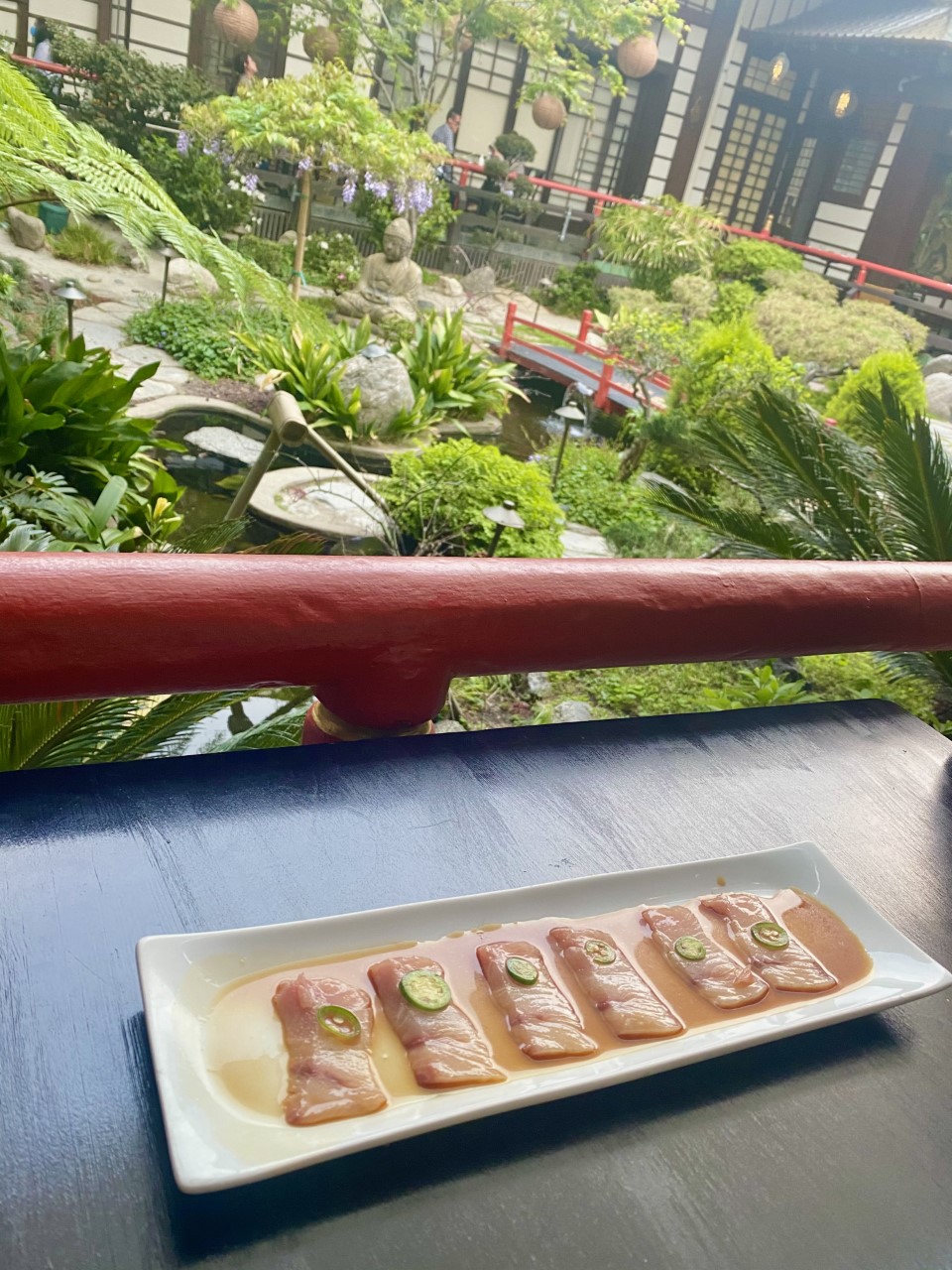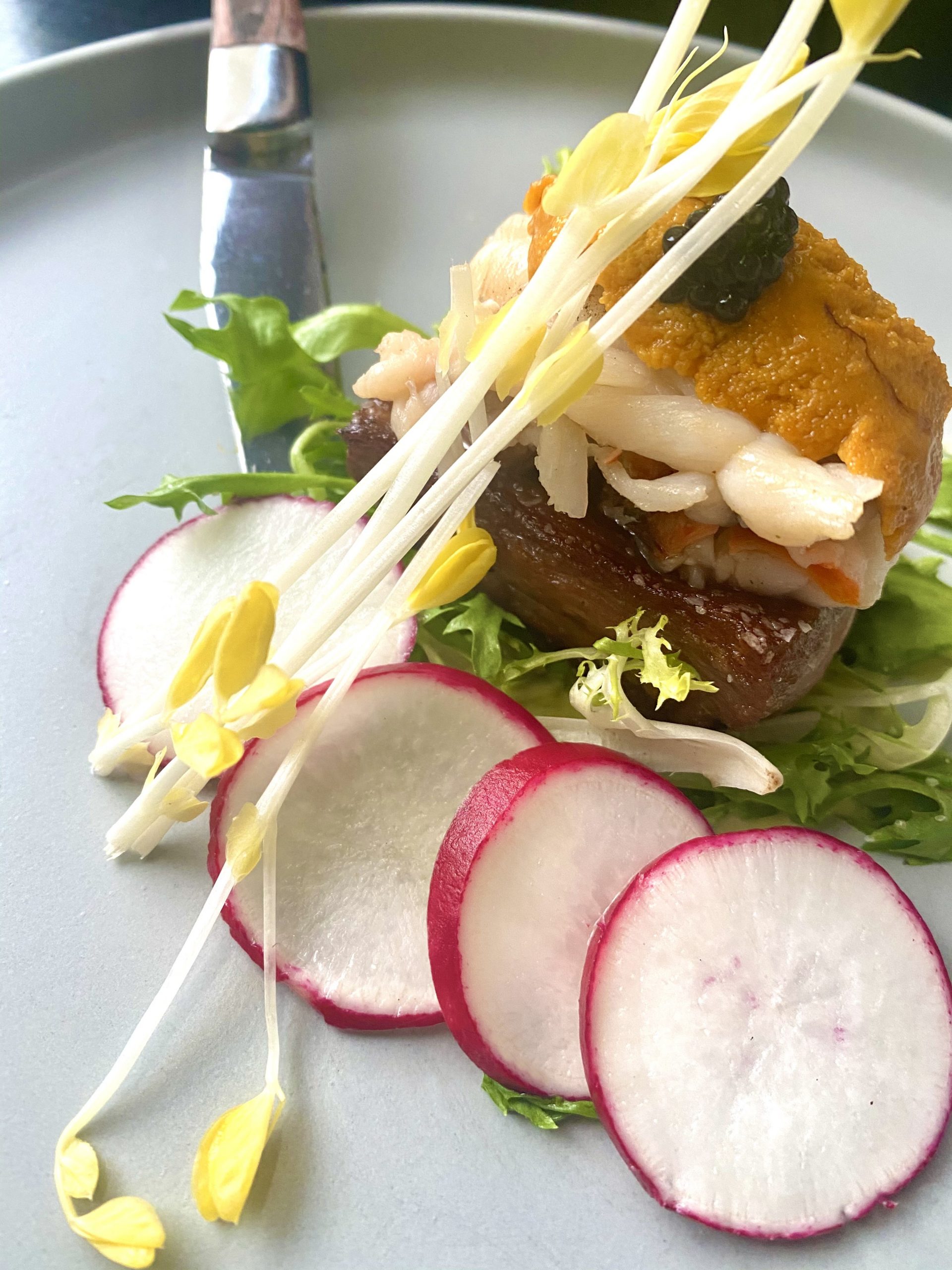 Drinks Round 2
Of course we had to try more cocktails! Yamashiro's General Manager, Nader, brought over two of his picks. Honey Buck and Silk Whisper. The Honey Buck is sweet and refreshing, while the Silk Whisper is, may I say, silky and smooth, with the comforting taste of green tea.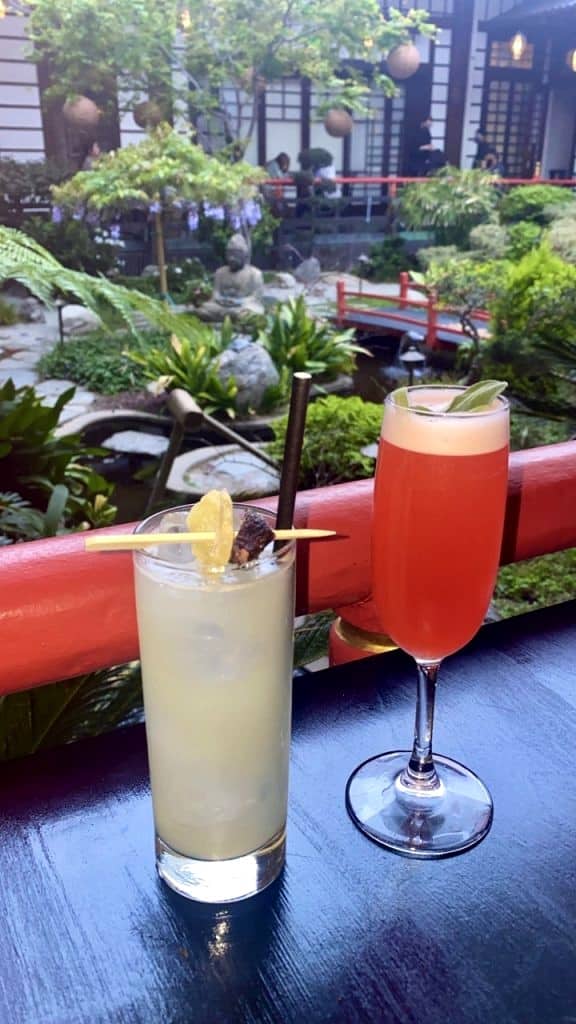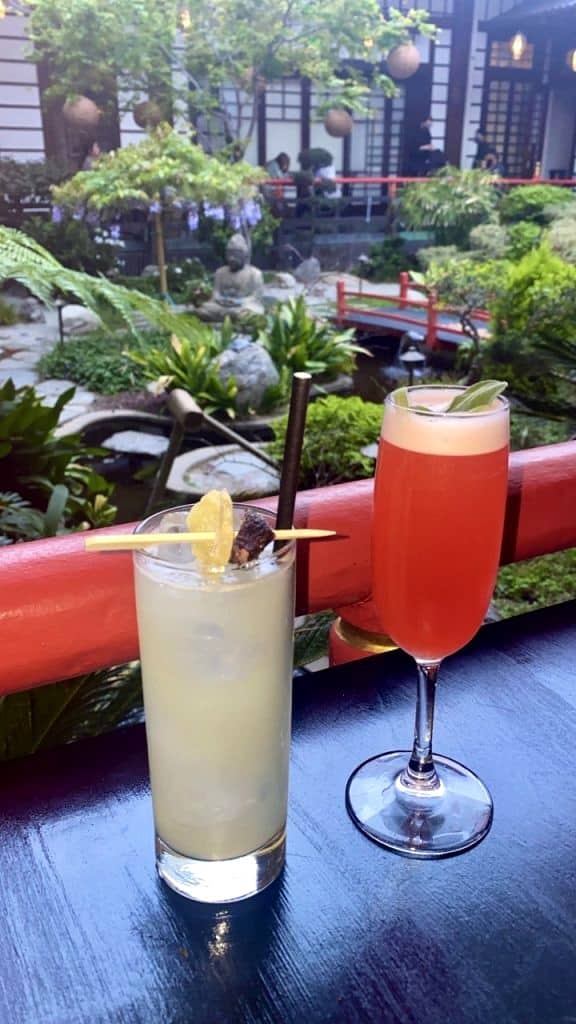 Main Course
Just look at the presentation. Everything made with such care, such detail, and artistic eye.
Samurai Burger
The burger is juicy and the onion rings give it a great crunch. Even the fries are addicting.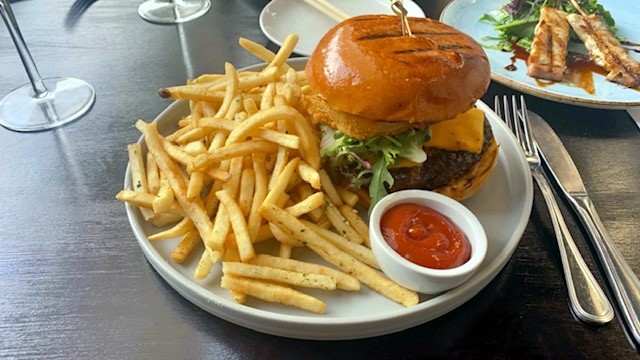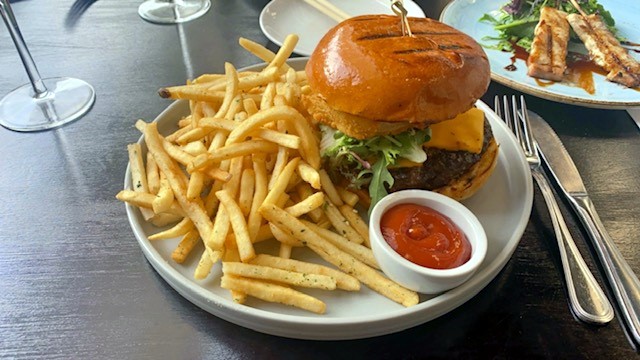 Hibachi Pineapple Fried Rice
My boyfriend had the Pineapple Fried Rice, which he melted over.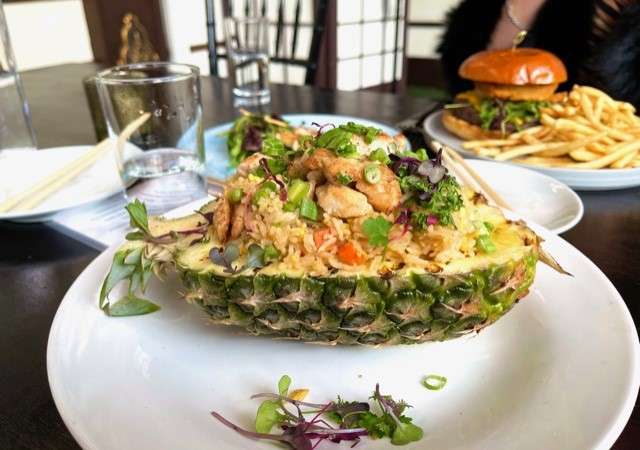 Soy Ginger Pork Rib
He also got the Pork Ribs, but I had a bite and honestly questioned why I didn't order one for myself.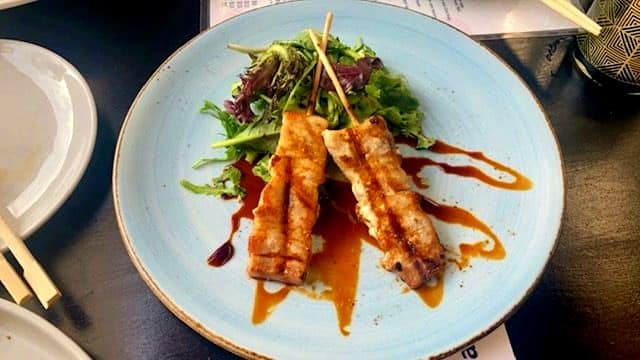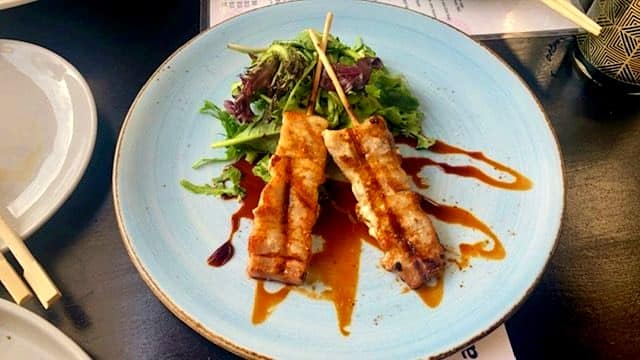 Now for Chef's Pick.
Filet Mignon with Shrimp
Oh my goodness. Mouthwatering. The steak is incredibly juicy and flavorful, and the shrimp on top is heaven. This dish is exquisite and I highly recommend getting this when you go to Yamashiro.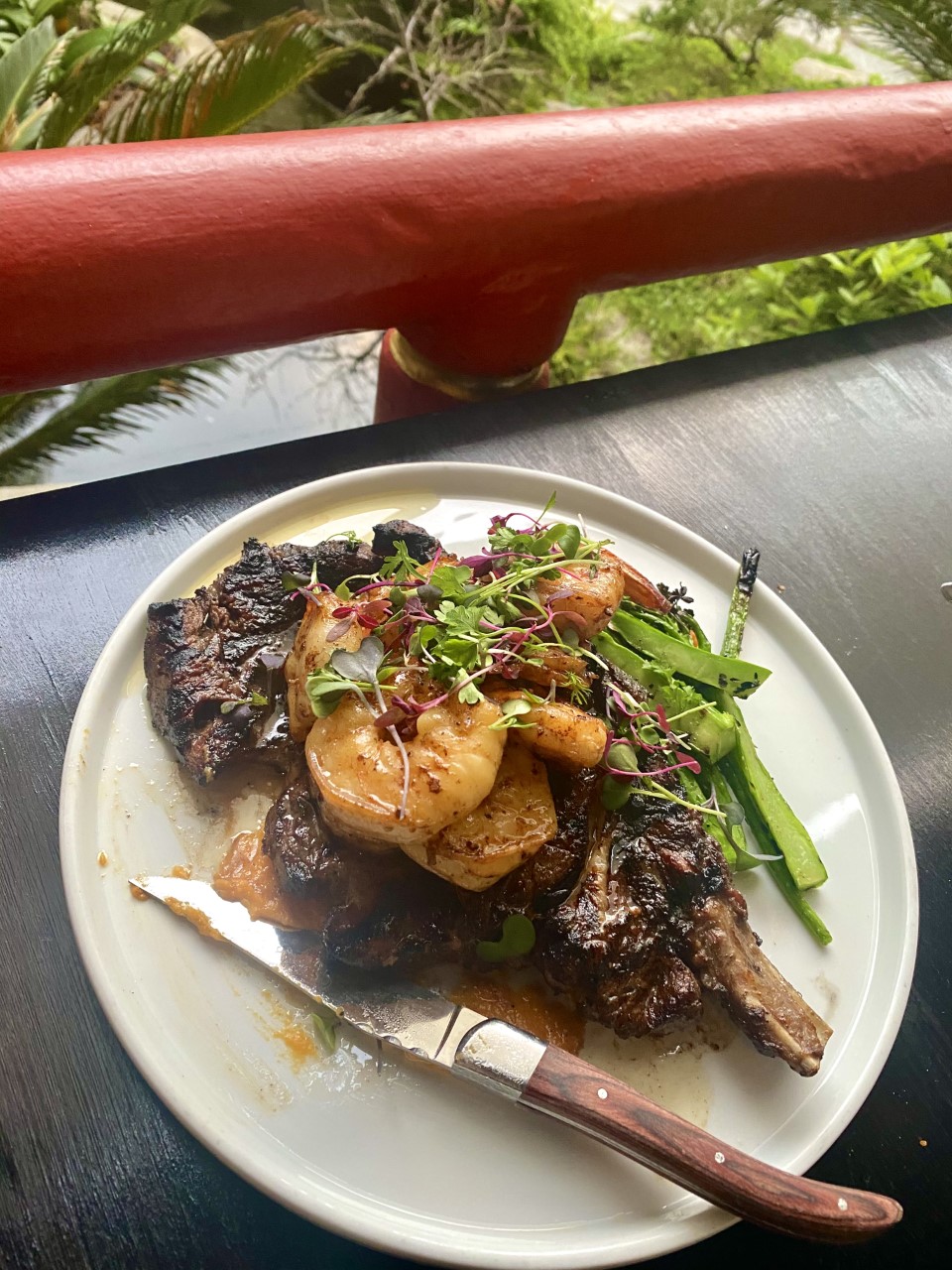 Dessert
What's dinner without dessert? You're probably wondering, how could we possibly eat any more food after devouring all of these fantastic dishes? Well we can, we did, and we did NOT regret it.
Vanilla Crème Brûlée
Delicious and creamy. Served with some fresh berries.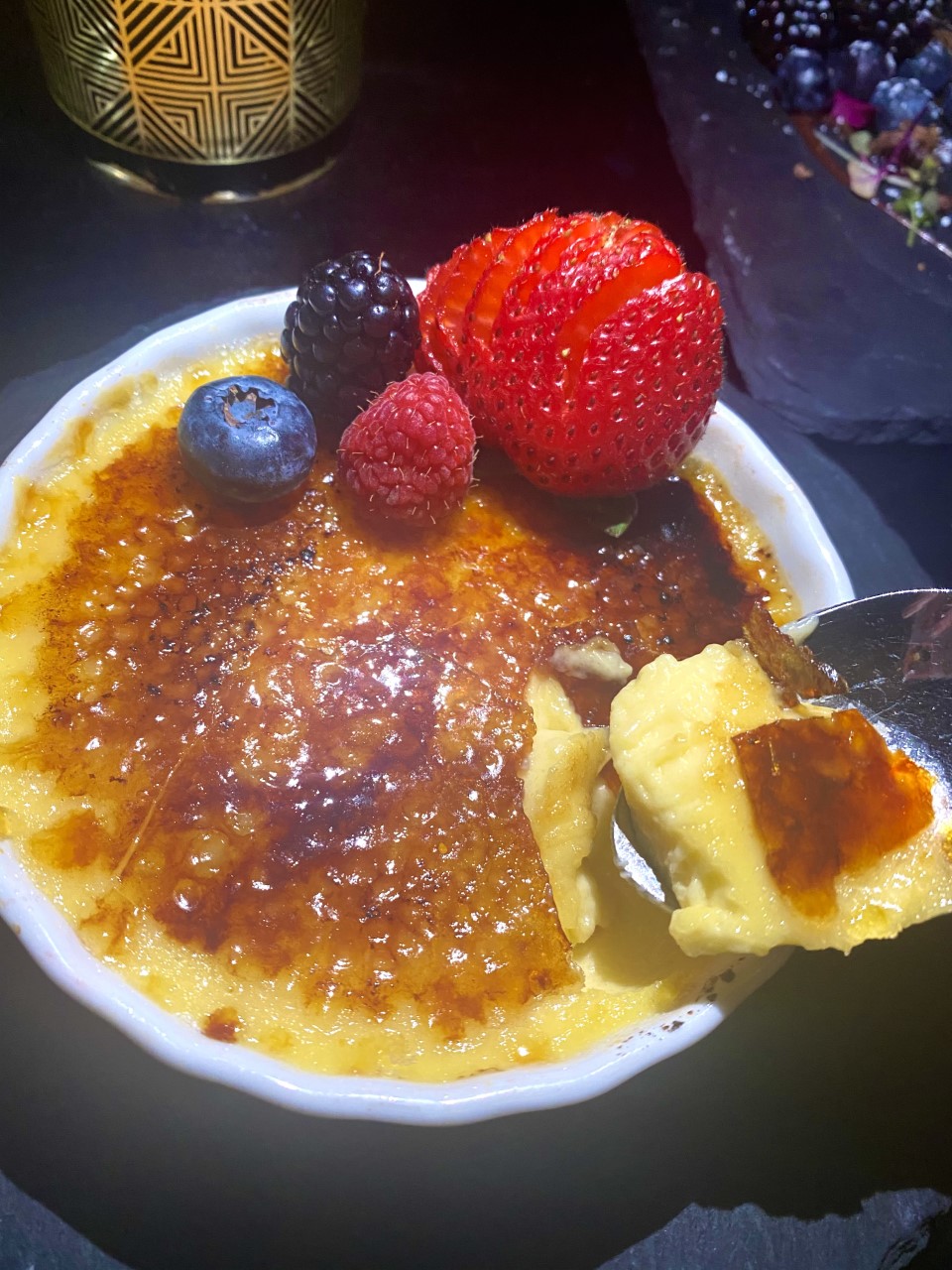 Chocolate Cake
Three layers of delectable, soft chocolate cake. I was afraid at first because most chocolate cakes I've had are usually too rich and chocolatey. But this was perfect and not heavy at all.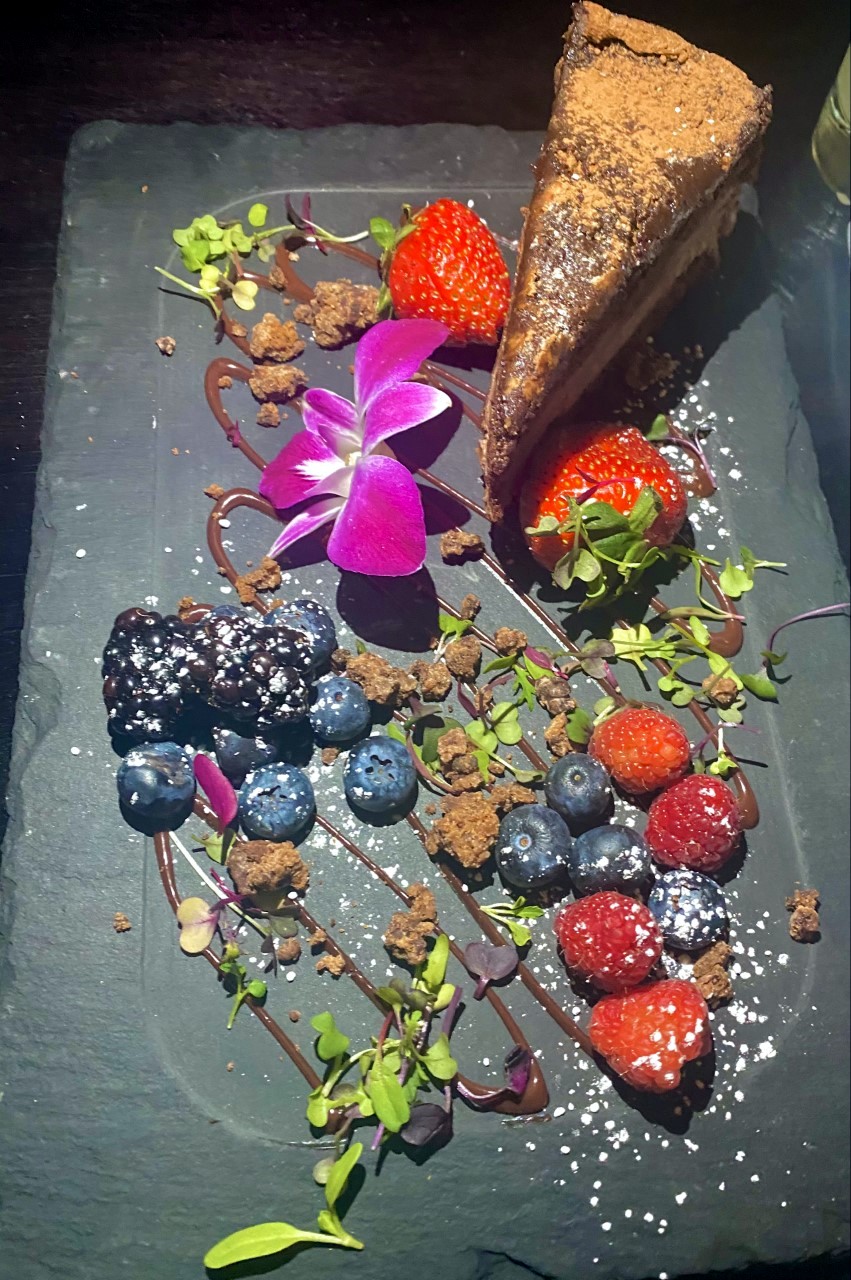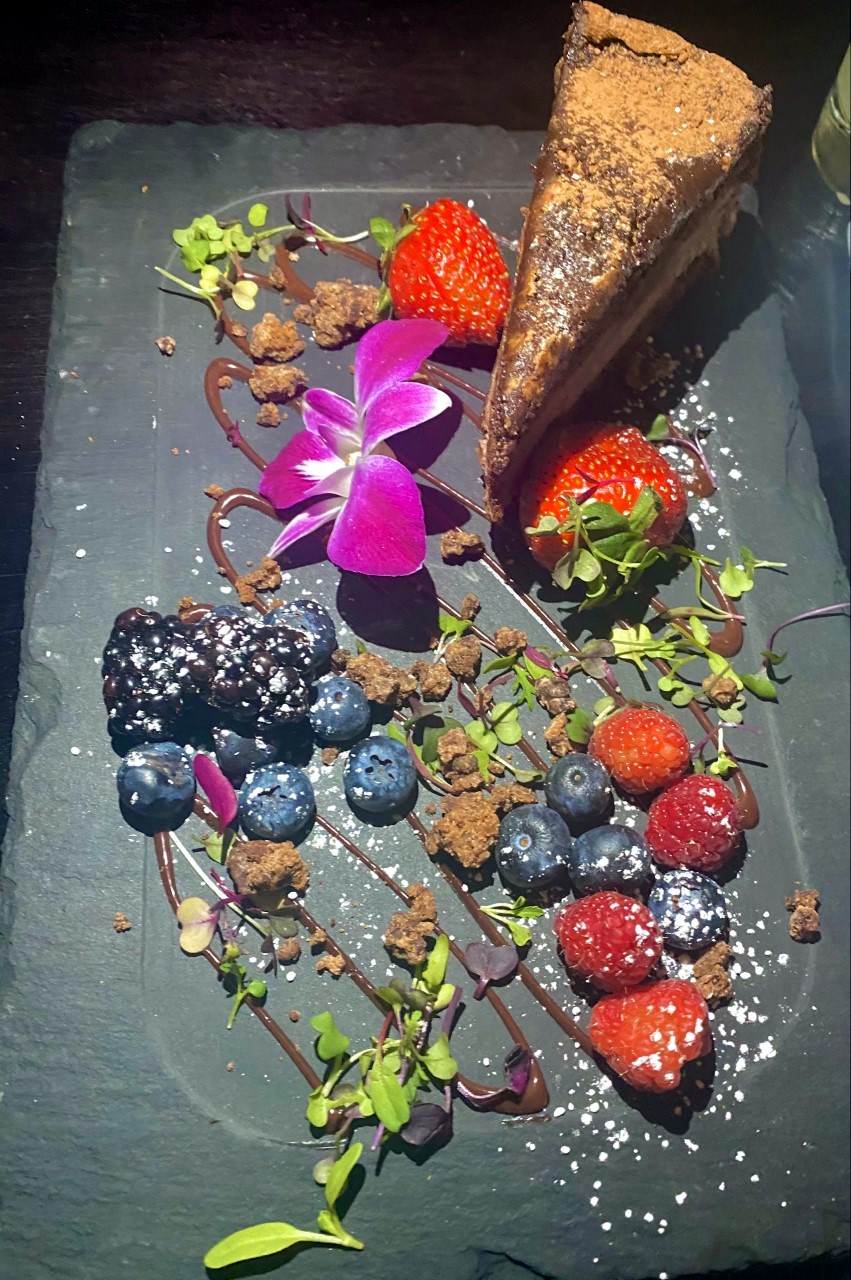 Yamashiro Hollywood, you are brilliant! A romantic spot, or dazzling night with friends. I really was in awe my entire time here, and I wanted to stay longer.
I'm on a hunt to find the best outdoor dining in LA. Will Yamashiro make the list? Follow me on my journey to find out!
LET'S CONNECT!
My IG: @jessicacastello
Twitter: @jessicacastello
Traveler.com's IG: @travelerlogue