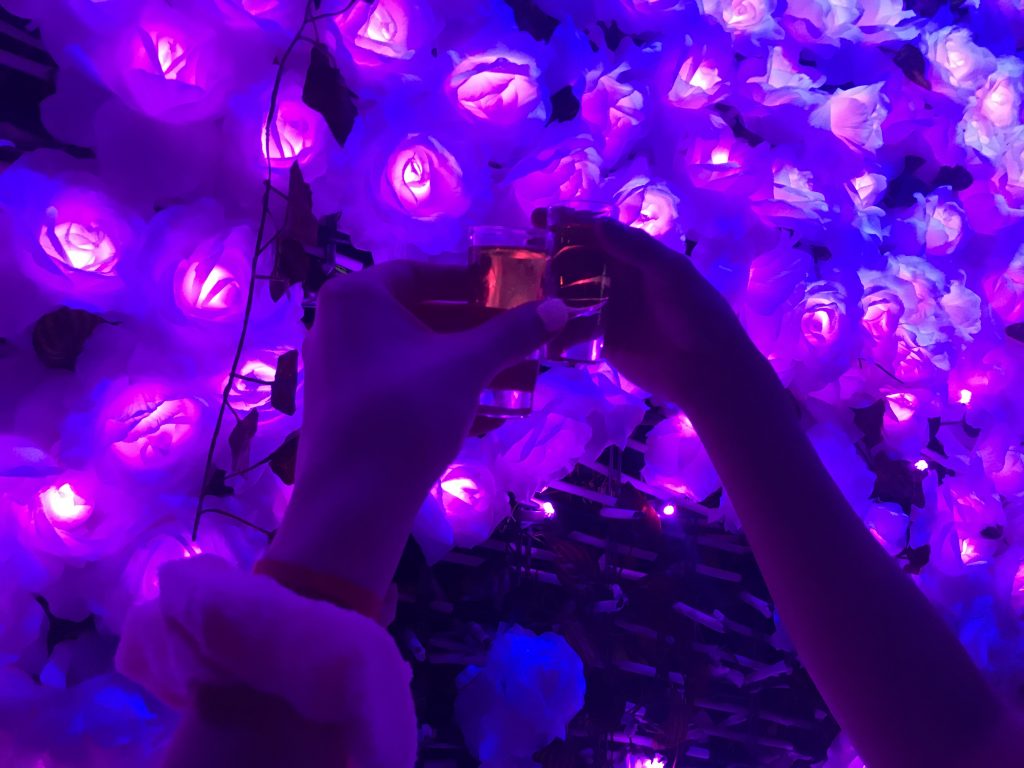 London has the best nightlife. The best clubs, the best bars, each unique and different from the other. Coming from Hollywood where we have our own amazing nightlife, I really cannot compare it to anything I've been to in London.
During my time there, these were the 3 coolest bars in London.
Ballie Ballerson –

Ball

Pit

Bar
A ball pit bar. You heard me! Am I kidding? No! Is it as good as it sounds? Absolutely. Over a million balls used to create this one of a kind experience. Bring your childhood back to you with a fun alcoholic twist. This was so incredibly fun and new and different.
There were two different ball pits to choose from. Creative drinks and cocktails, shots, whatever you desired the bartenders had it. The ball pits were incredibly colorful with different lights, and the music was loud and catchy. Even outside of the ball pits the walls were covered in glow in the dark, bright colored designs resembling graffiti. It was a very lively place and when I went I even met a new friend!
I went for my 20th birthday and I had the time of my life. I cannot wait until I go back because I think this just might be my favorite.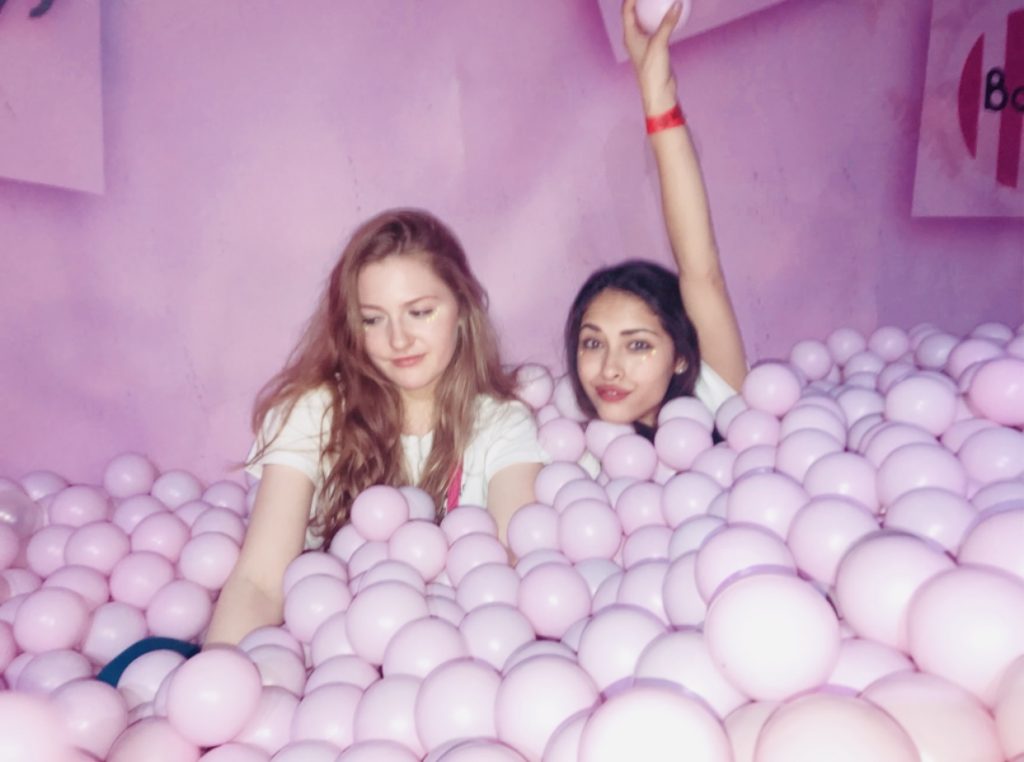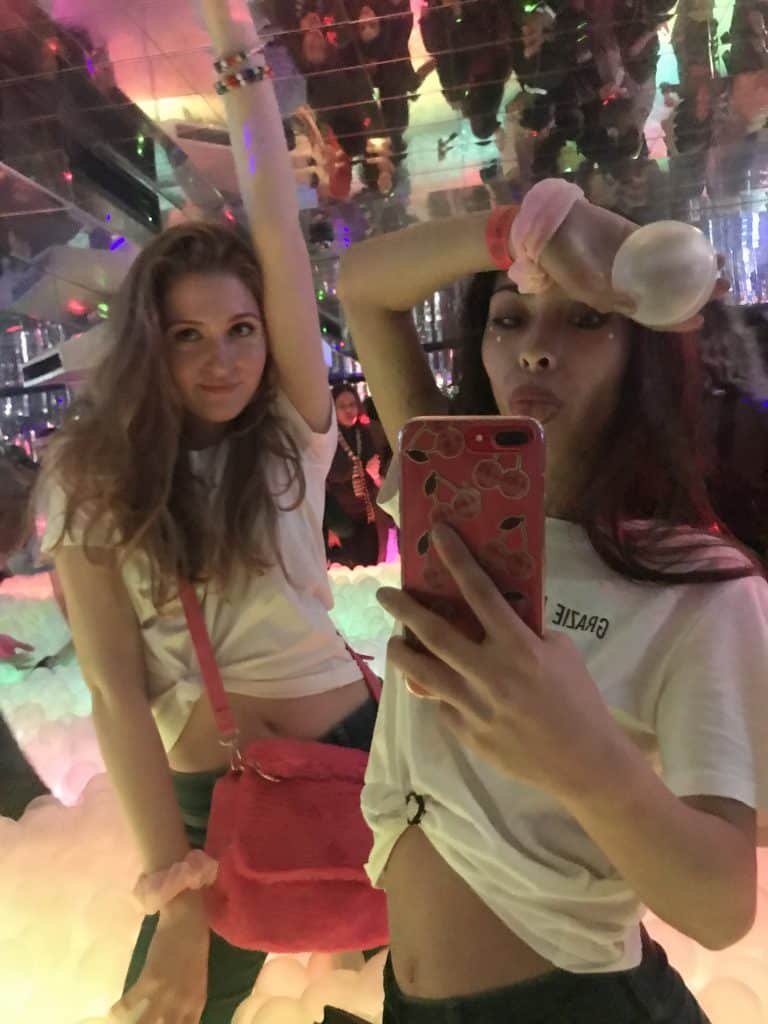 Swingers –

Mini Golf Bar
Yes, two 9 hole mini golf courses all inside one amazing, trendy bar. We are extra blessed with the fact that they have two locations in London. Servers walk around while you are playing mini golf selling drinks, so you don't even have to leave mid putt to grab another! There's just something about sipping on an apple cider while golfing inside listening to loud music. The crowd was fun and playful. Plus, they have a whole area to sit and order food if you get hungry after your first 9 holes. I can't believe bars like this existed, and they do, all in the middle of London.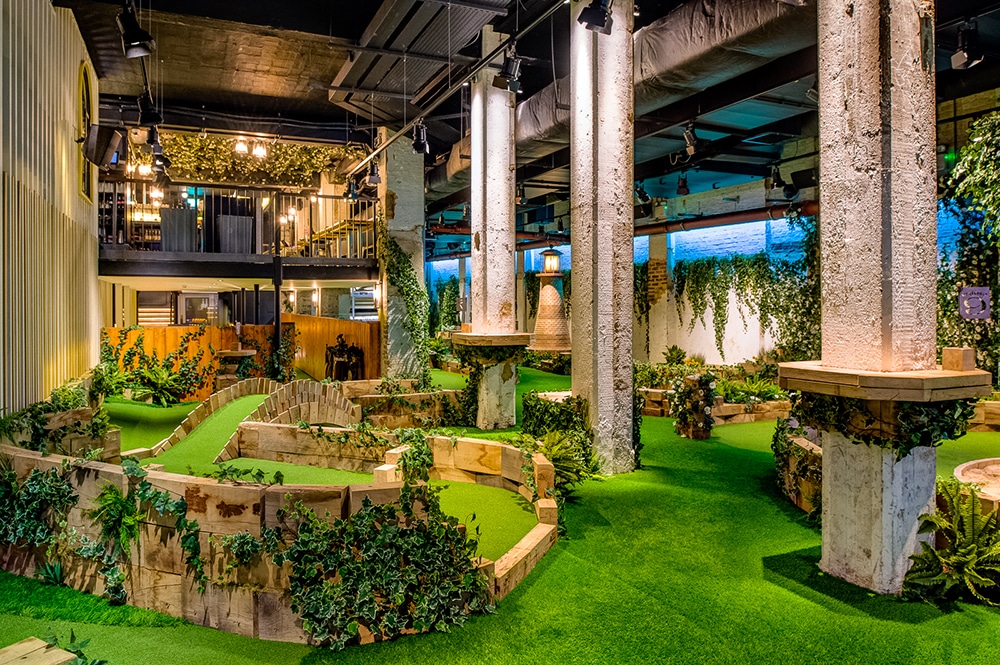 The Roxy –

Indie

,

Pop

, &

Hip Hop

Nights
This one isn't as themed as the others, but it is definitely the place to meet younger people and rage. A lot of students go here, so the crowd was mostly ages 18-25. They hold special music themed nights that make it fun. Indie Nights, Pop Nights, Hip Hop Nights, it's a very fun environment where all the Uni students go to party. You're all extremely close together, pushing, sweating, dancing, if you're into that kind of thing.
It was my last night in London, so I wanted to go crazy. It was really fun, and especially if you go with some friends. They sell pitcher drinks that you can have all to yourself, or to share. The bartenders are all young and cool and they make your pitcher in front of you. So there we were, just my friend and I, in the middle of the dance floor sipping our straws to our own personal pitcher of alcohol.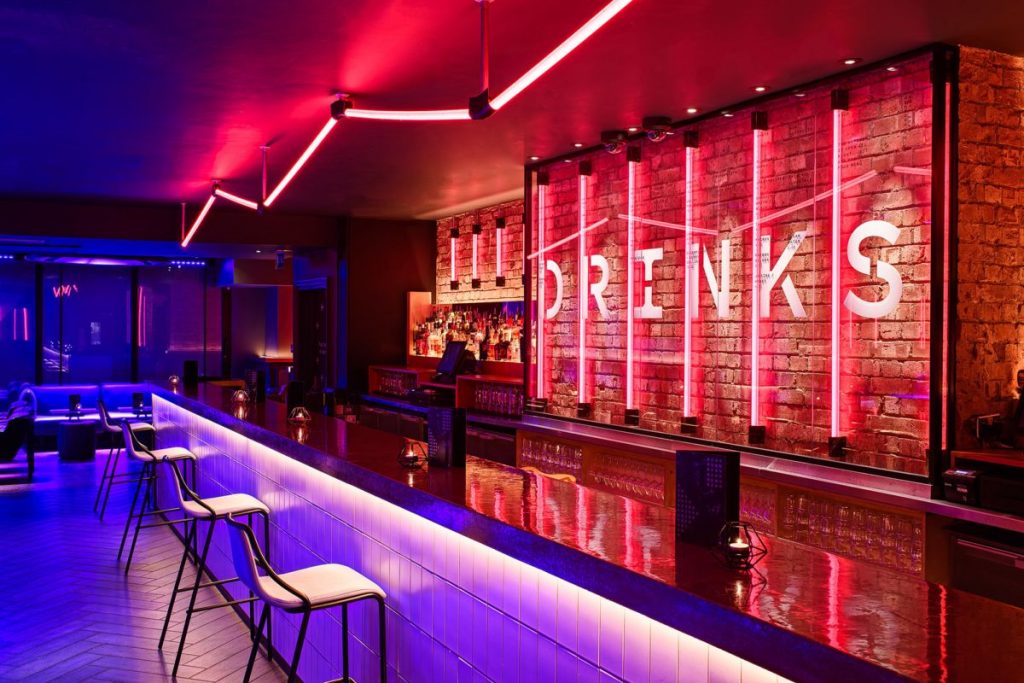 3 amazing bars/clubs in 1 amazing city. I know I will revisit all of them when I return to London!
LET'S CONNECT!
My IG: @jessicacastello
Twitter: @jessicacastello
Traveler.com's IG: @travelerlogue