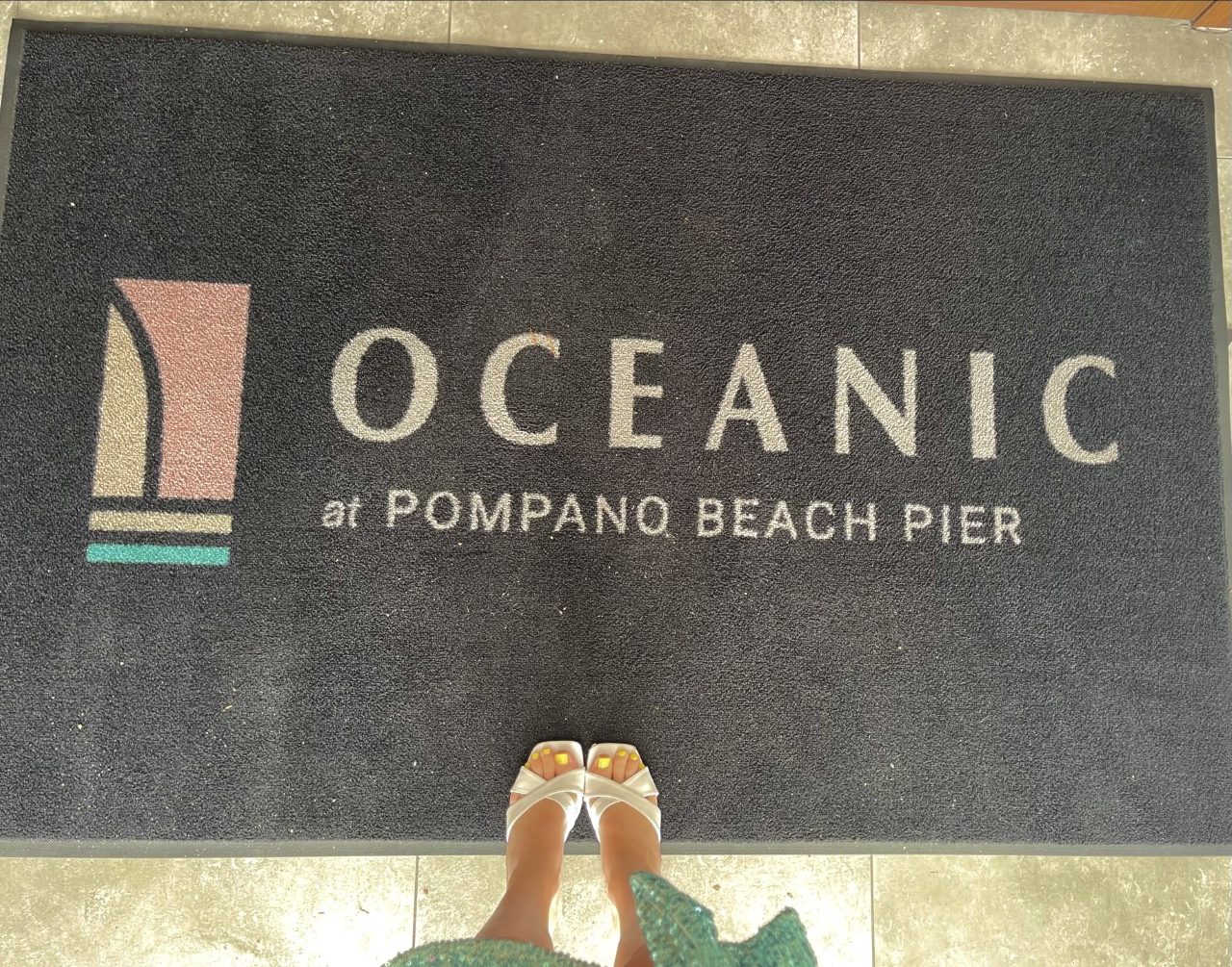 Oceanic – A Beautiful Pompano Beach Restaurant
Just an hour from Miami Beach, 15 minutes from Ft Lauderdale, and 4o minutes from West Palm Beach, lies little gem of a  restaurant in the cutest town called Pompano Beach. It's right next to the pier, so after lunch you can head over for a nice stroll over the ocean. Let me introduce you to Oceanic….
*all photos by me!:)
The Vibe at Oceanic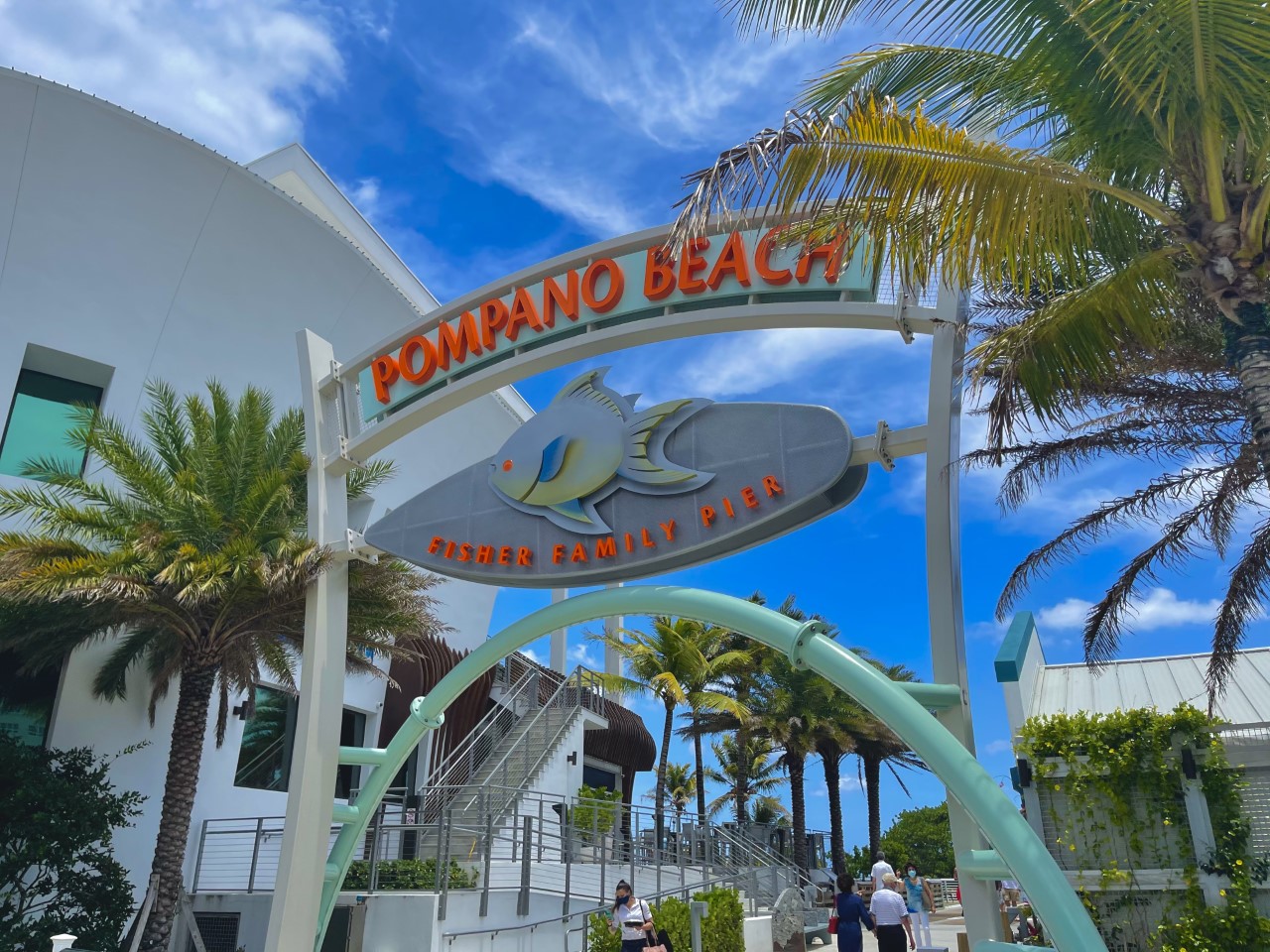 Oceanic sits right on the beach, and the outside views look like moving paintings. It is so beautiful and really leaves you feeling embraced by that Florida Lifestyle.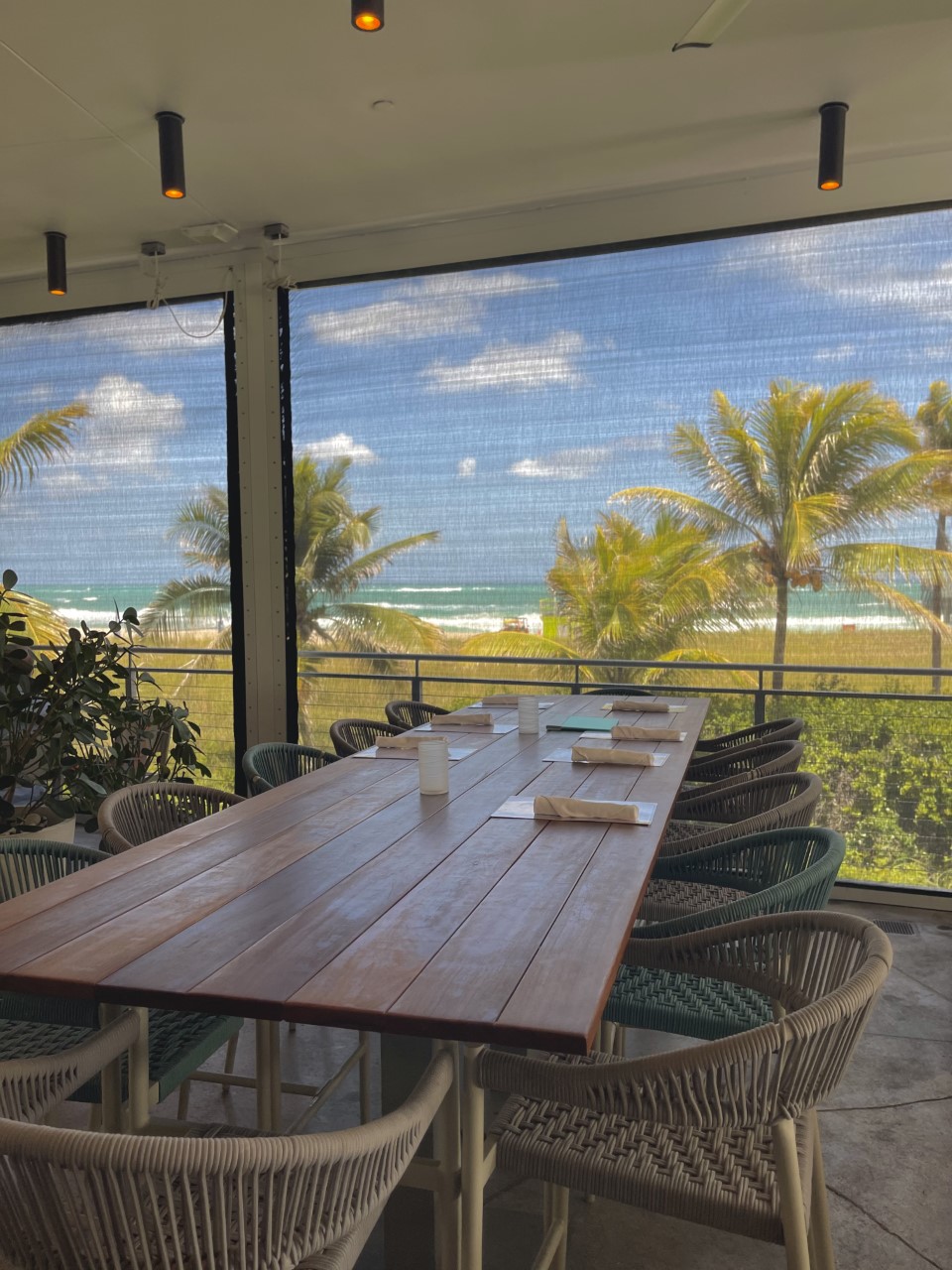 During my time there, it was a little windy, so screens were brought down so that the wind wouldn't affect our dining. But that didn't take away from the views at all. I absolutely loved it, and can imagine how incredible it would be with the screens fully open.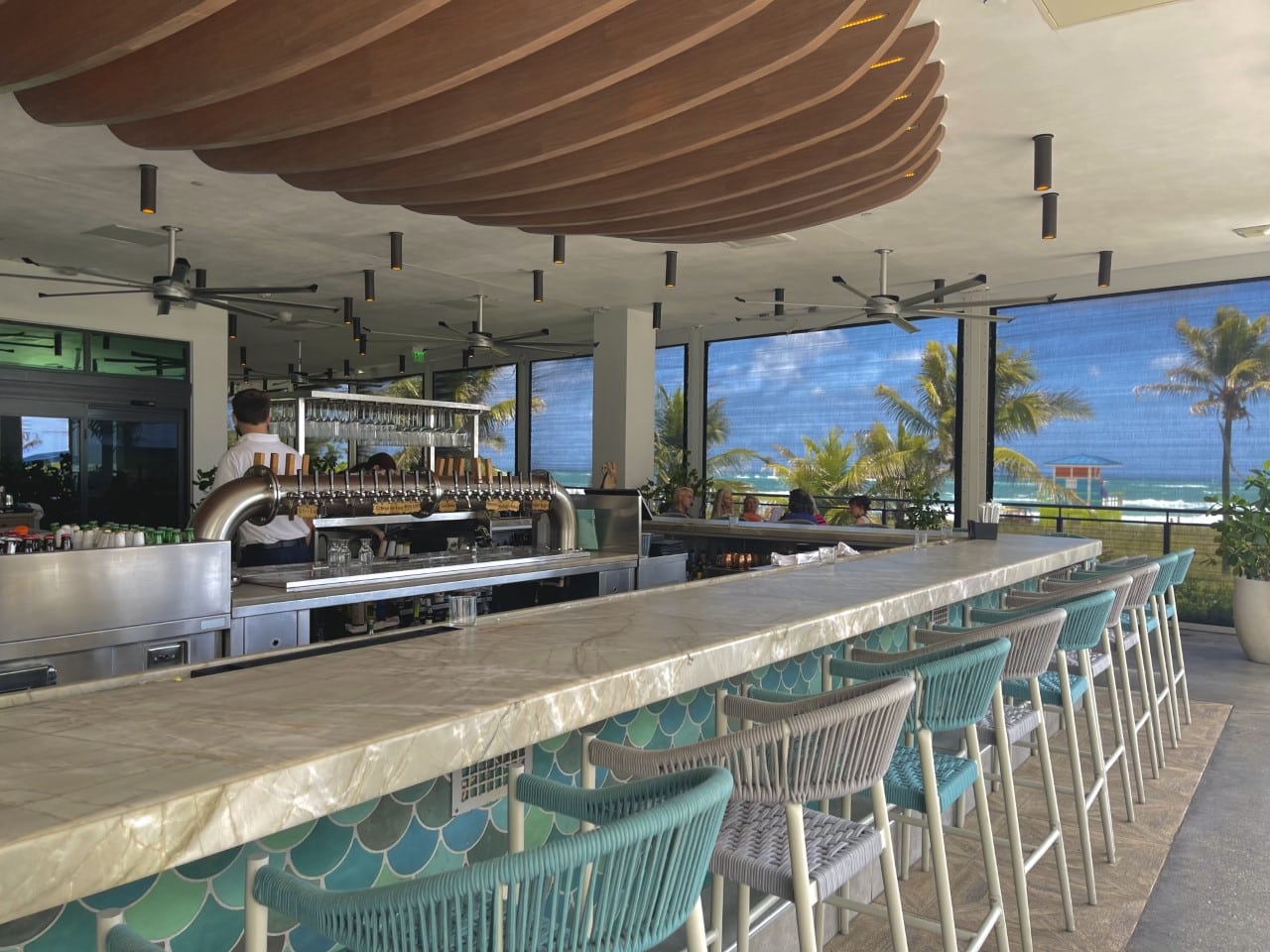 I'm sure by now you're thinking the only acceptable table would be one outside, but Oceanic's indoor dining experience is just as beautiful and unique. The dining room is colorful with blue walls and green plants and is styled almost as if you were on a boat. Jellyfish are painted on the walls and there are multiple small circular mirrors decorated to look like porthole windows. Everything at Oceanic is just so pretty to look at.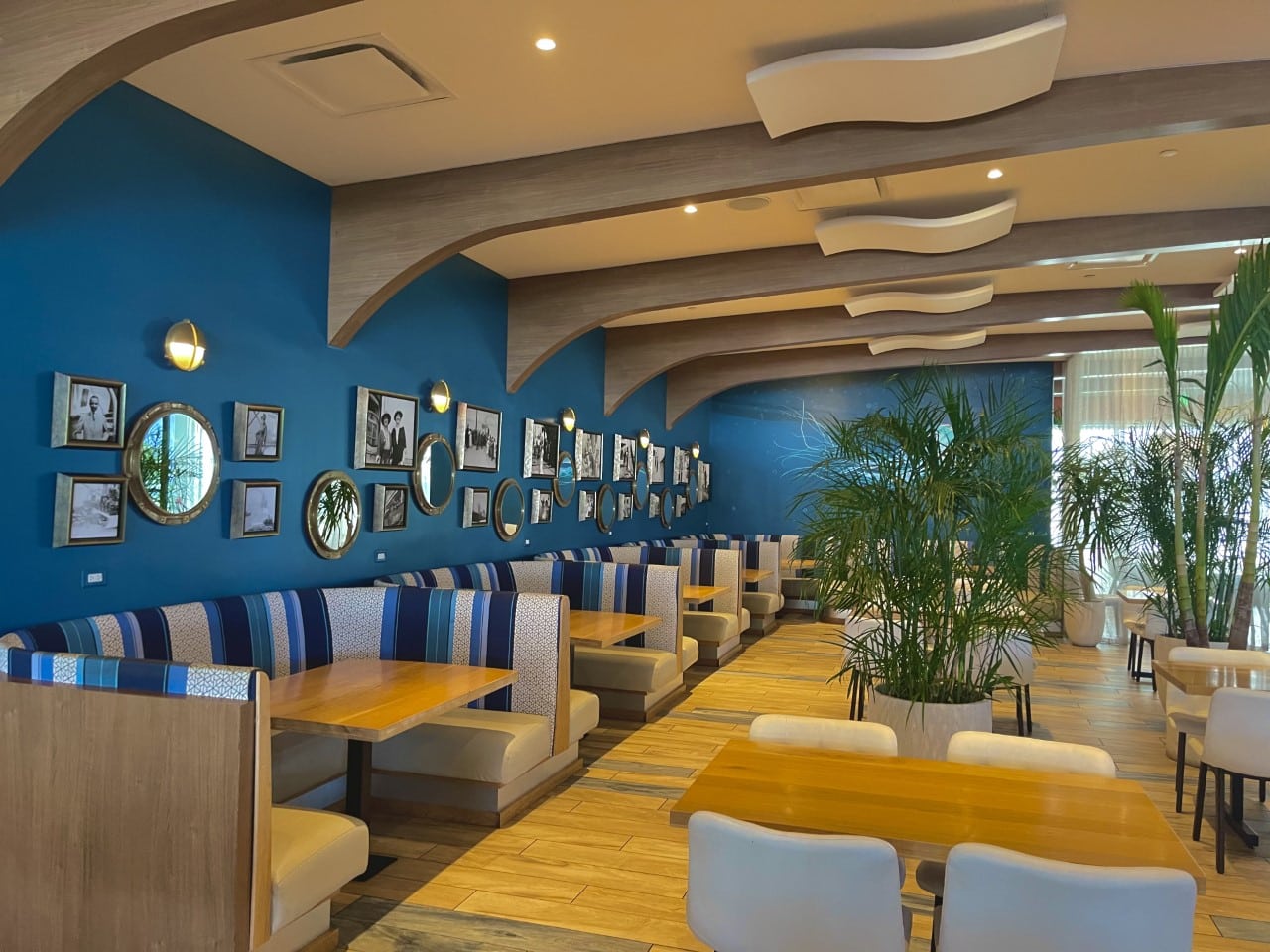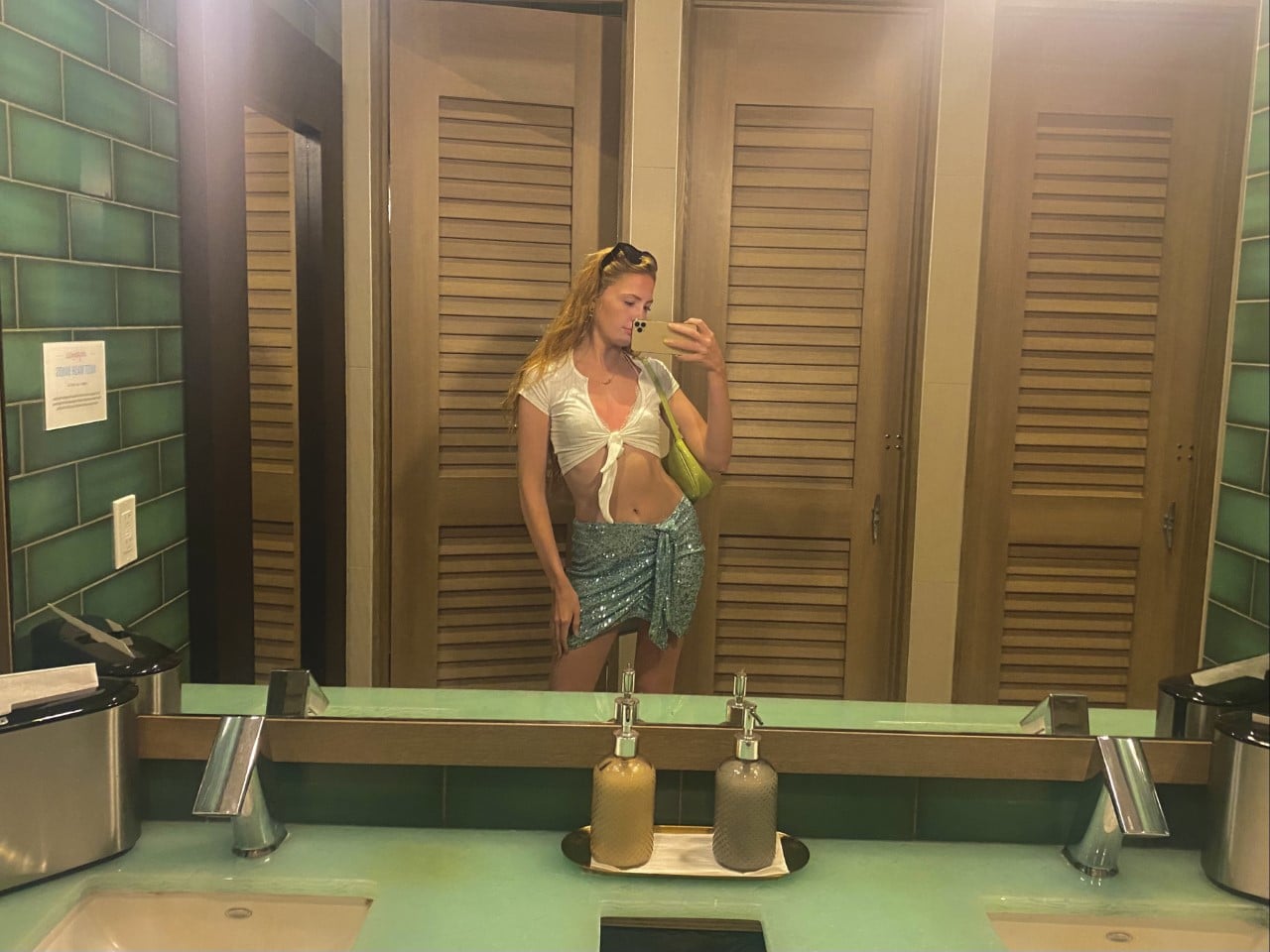 Oceanic also has a space upstairs which is completely outside. It is so pretty with the views and the salty air, and is where they host events and parties and wedding receptions. Not down for outside? They have an incredible indoor event space as well. Check it out and book your event here!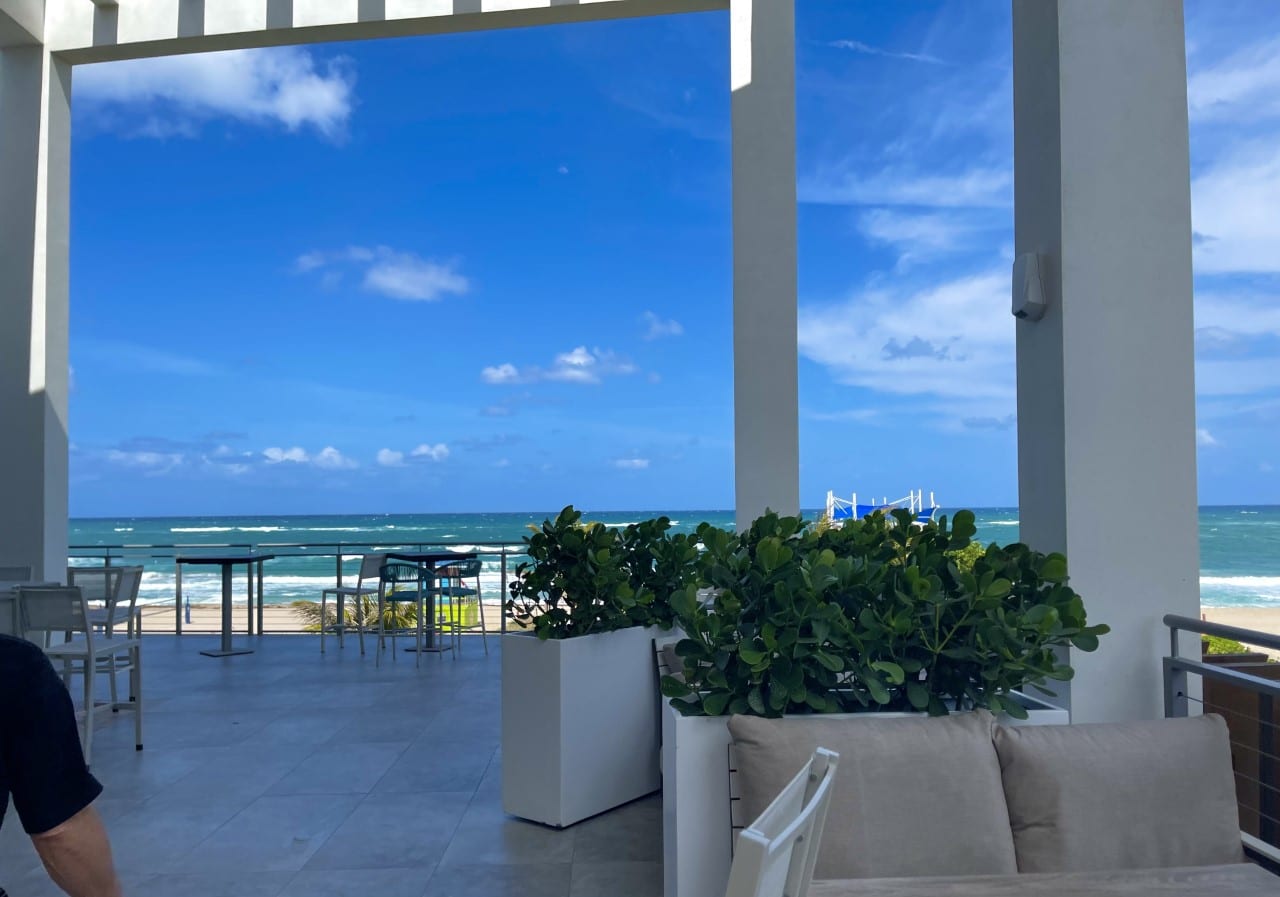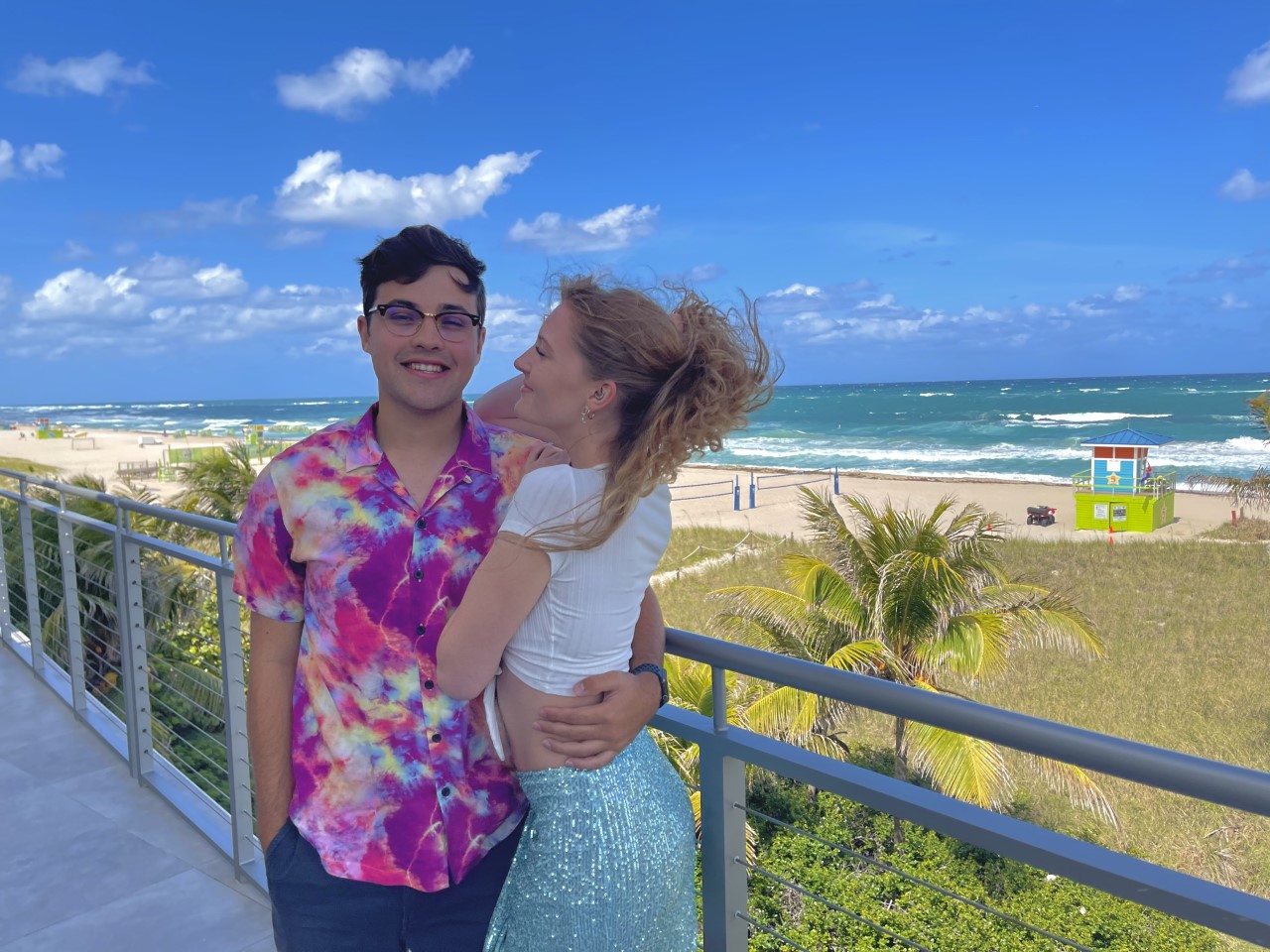 And don't get me started on the food… (view their whole menu here.)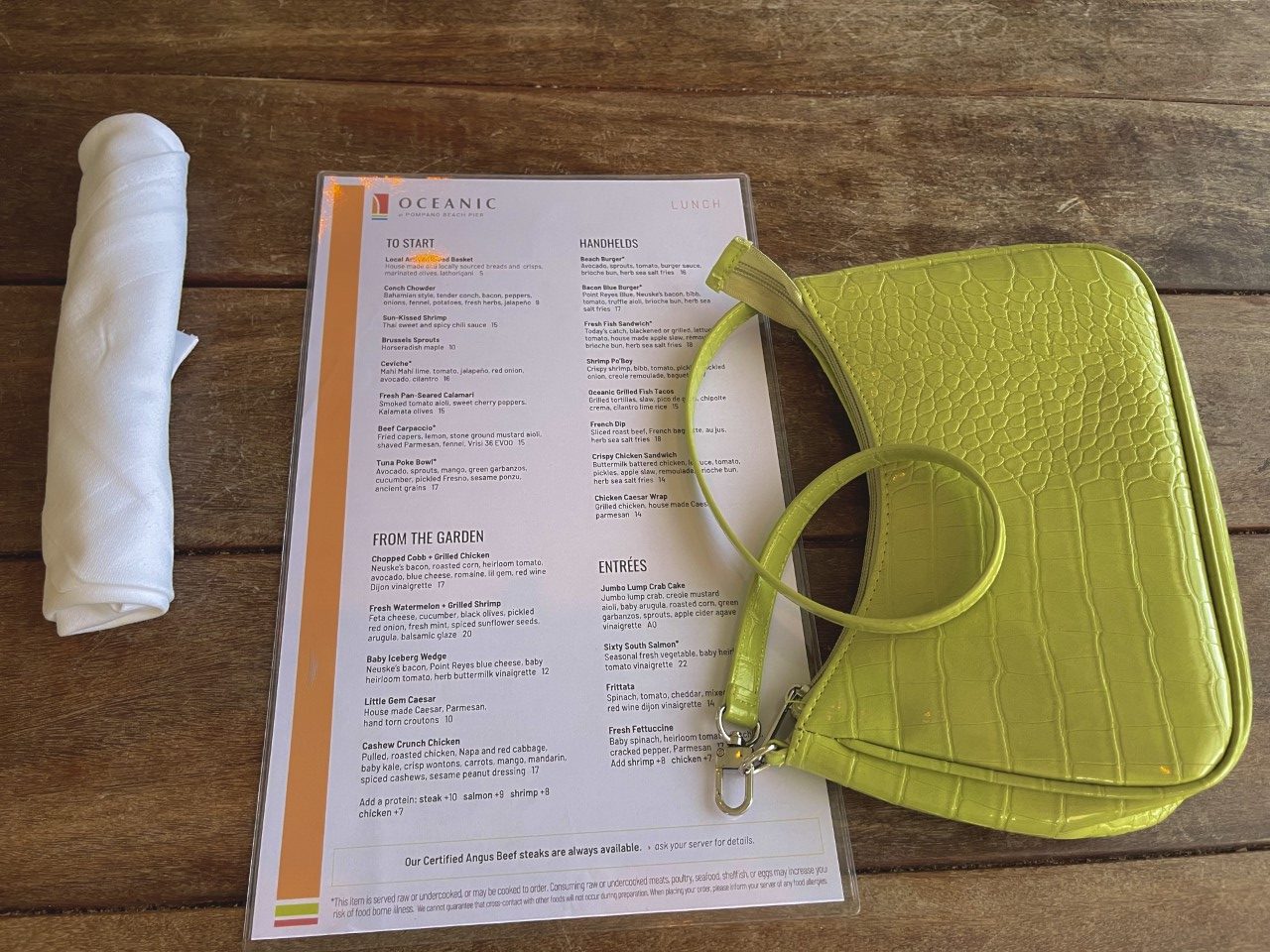 Our Drinks
Pompano Punch & Afloat Watermelon Punch
Pompano Punch (1st): Ron Zacapa rum, coconut, pineapple, lime, strawberry.
Afloat Watermelon Punch (2nd): Ketel One vodka, watermelon cordial, simple, lemon, Fever-Tree Aromatic Tonic.
These were both refreshing and for a hot, humid day!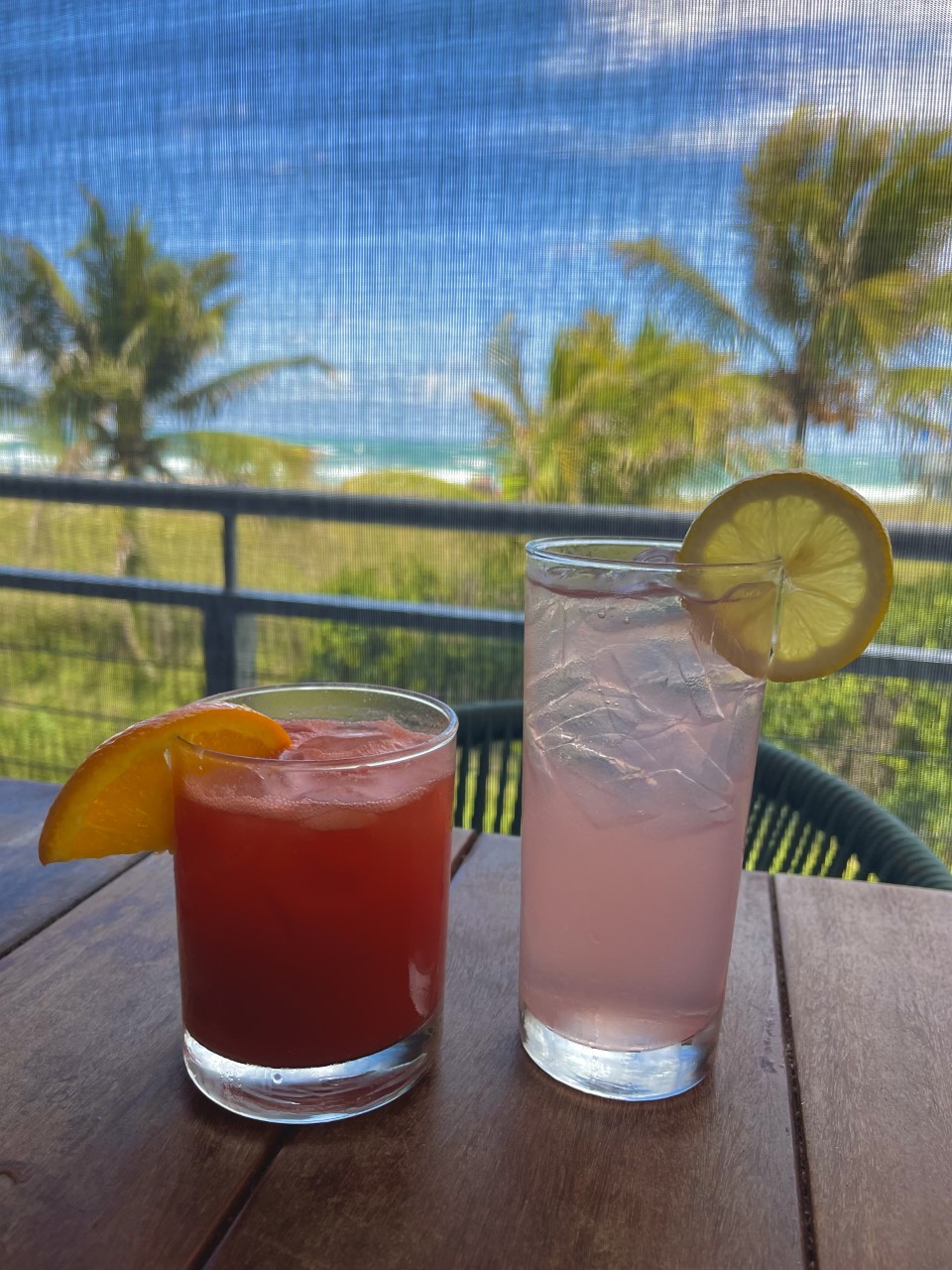 Classic Margarita
Can't go wrong with a marg! Other flavors available such as strawberry, blood orange, and mango.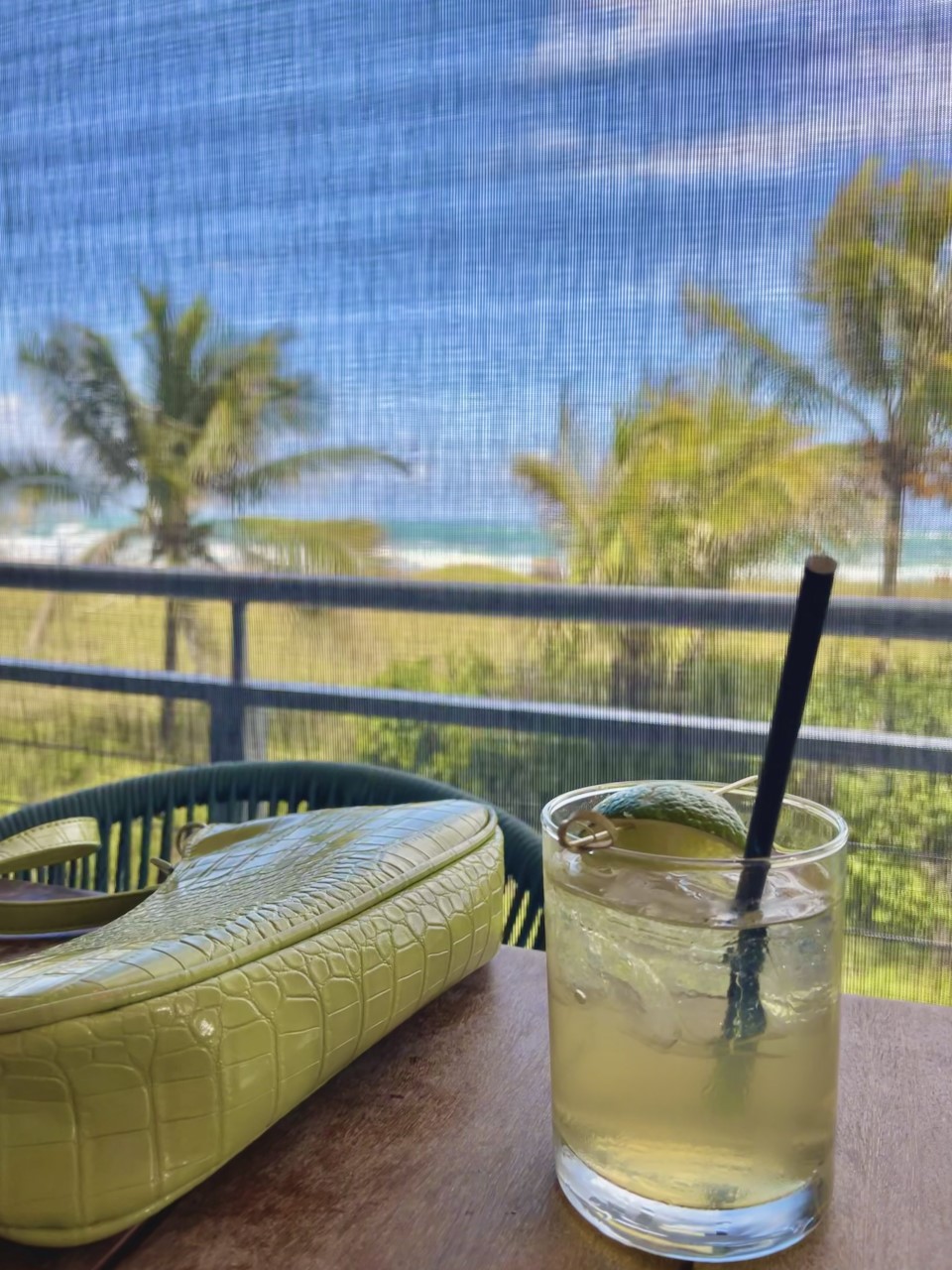 Miami Pale Ale Beer
Crispy with malty sweetness.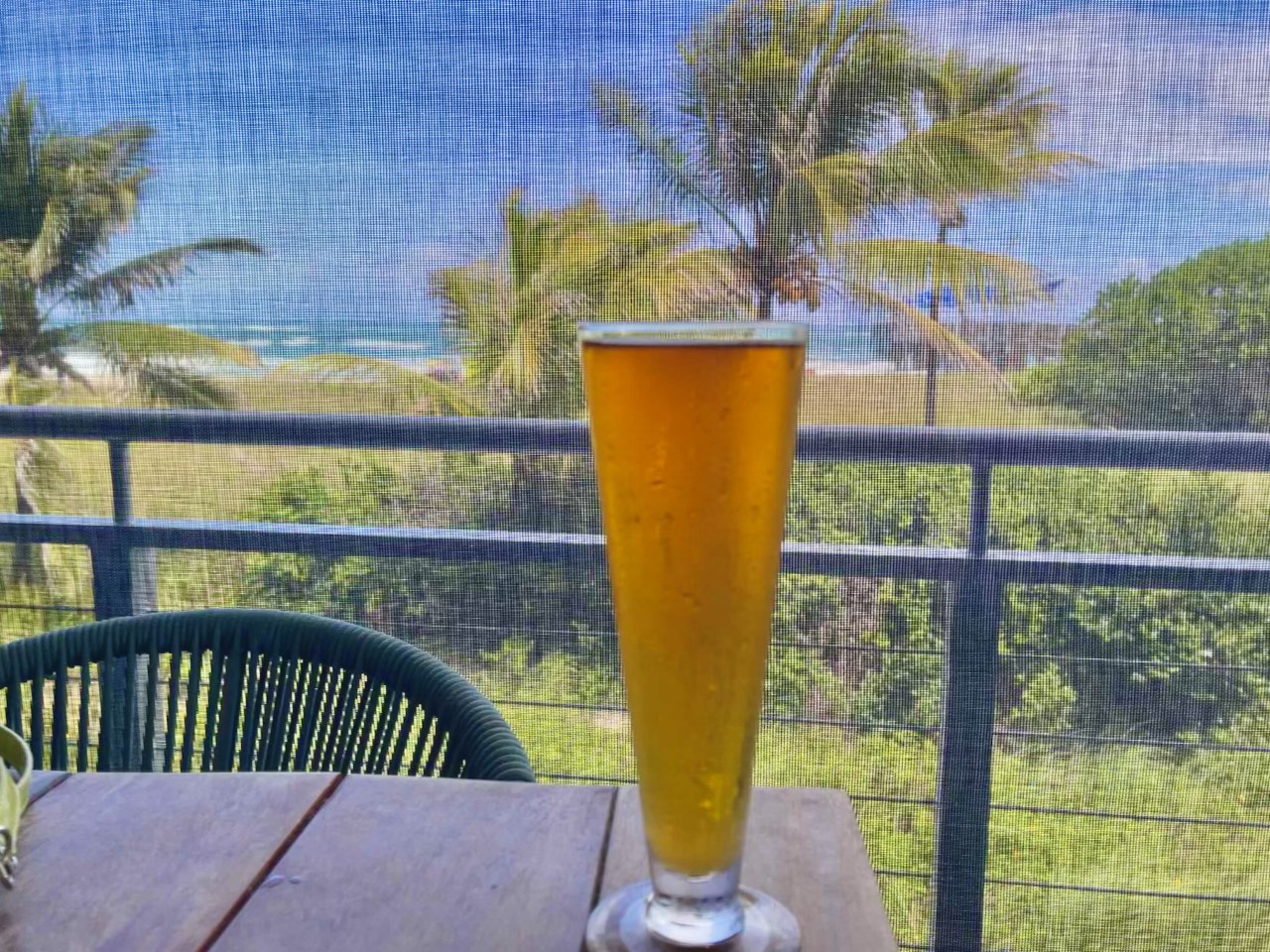 Our Appetizers
Sun-Kissed Shrimp
With Thai sweet and spicy sauce!
These are so yummy! Everyone at the table was stealing some. Golden and delicious!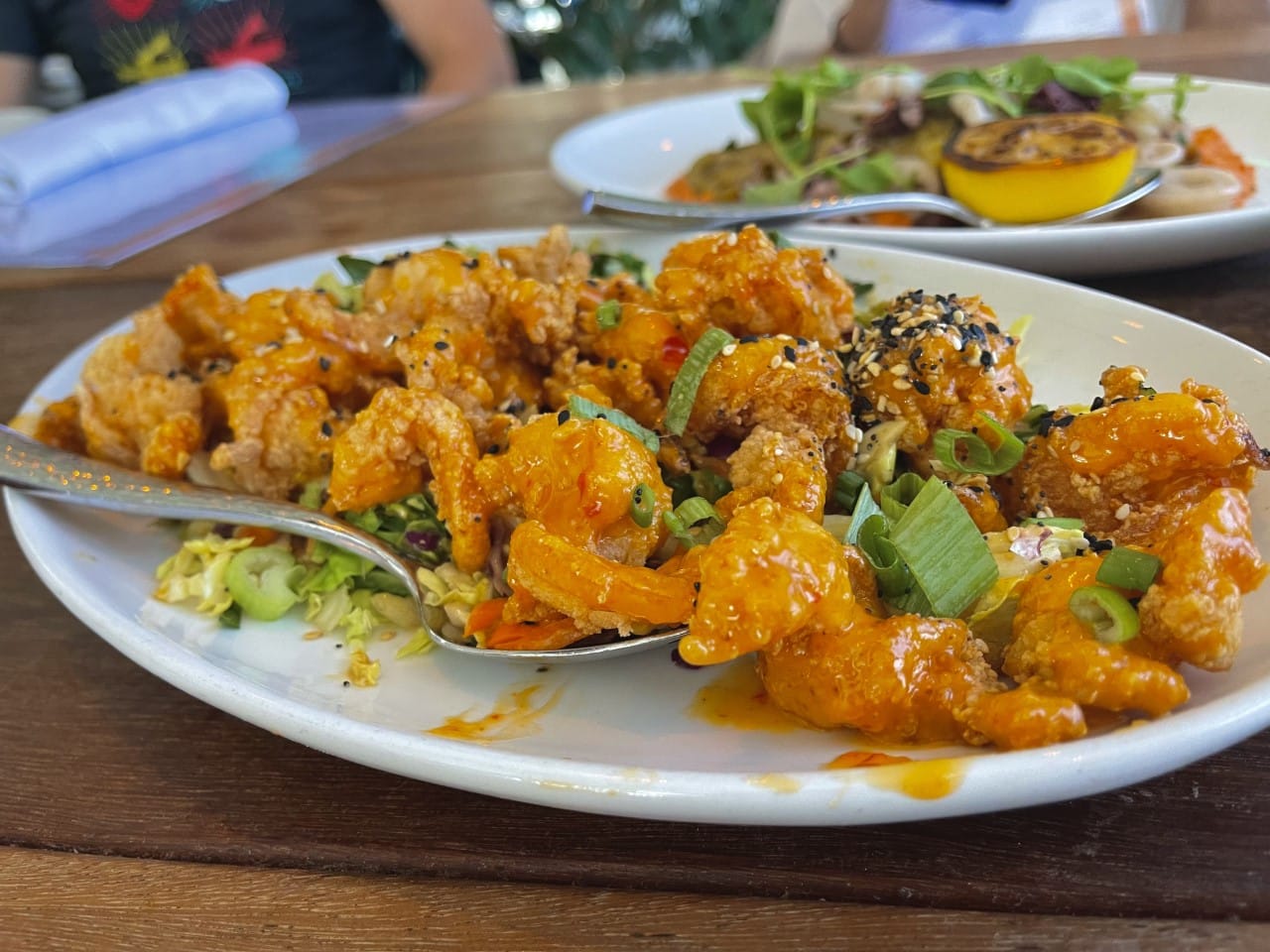 Brussel Sprouts
I know what you're thinking, brussel sprouts?! But, yes. I'm gonna be honest, I do not like brussel sprouts. But these actually have a lot of flavor and I would only eat brussel sprouts if they tasted like this. I was very surprised and everyone really enjoyed these! Mixed with horseradish maple, it is juicy with a little crunch.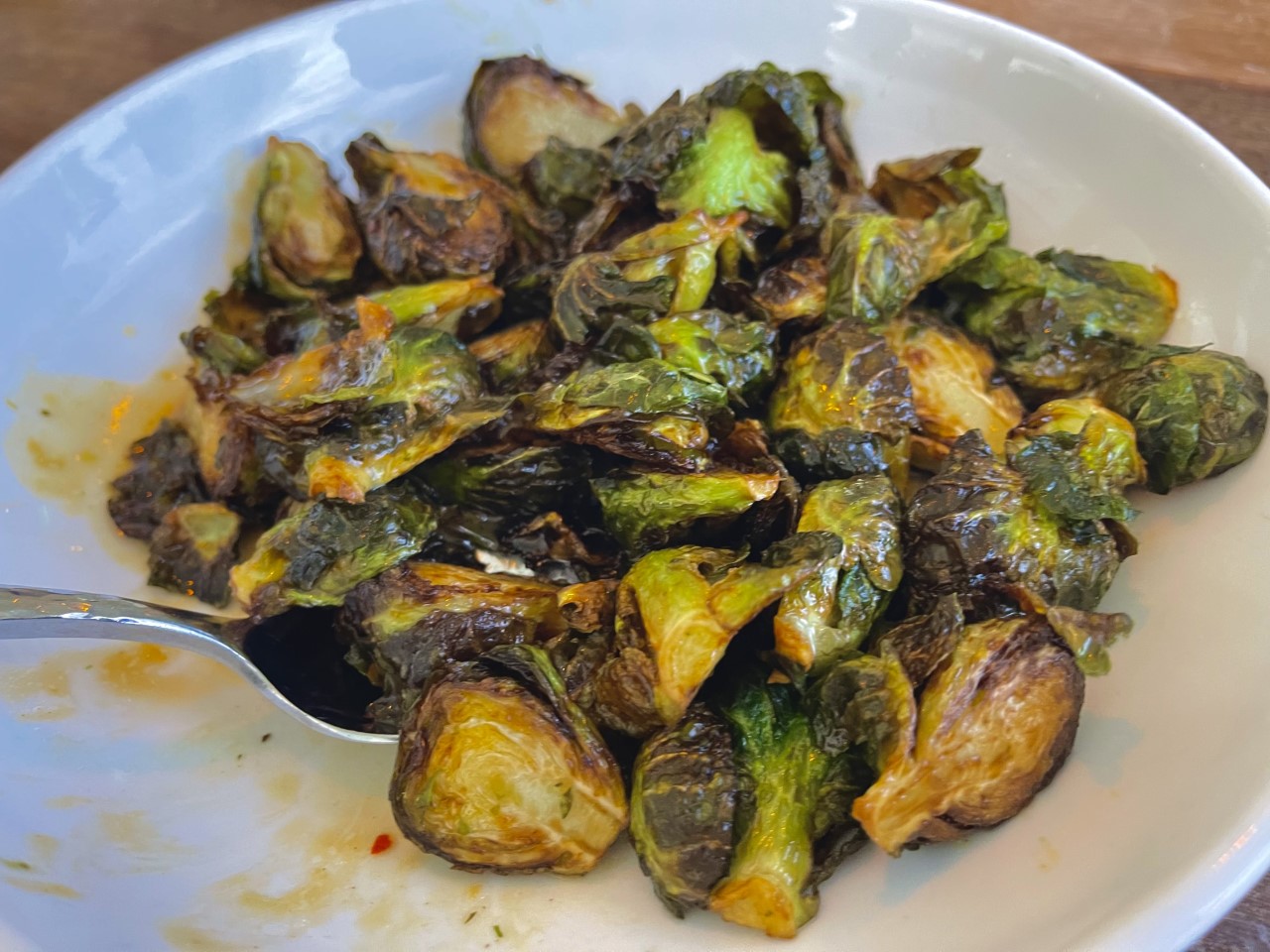 Fresh Pan-Seared Calamari
With smoked tomato aioli, sweet cherry peppers, and kalamata olives.
This is so good. A bit of a kick which I loved, and that smoke tomato aioli is delicious!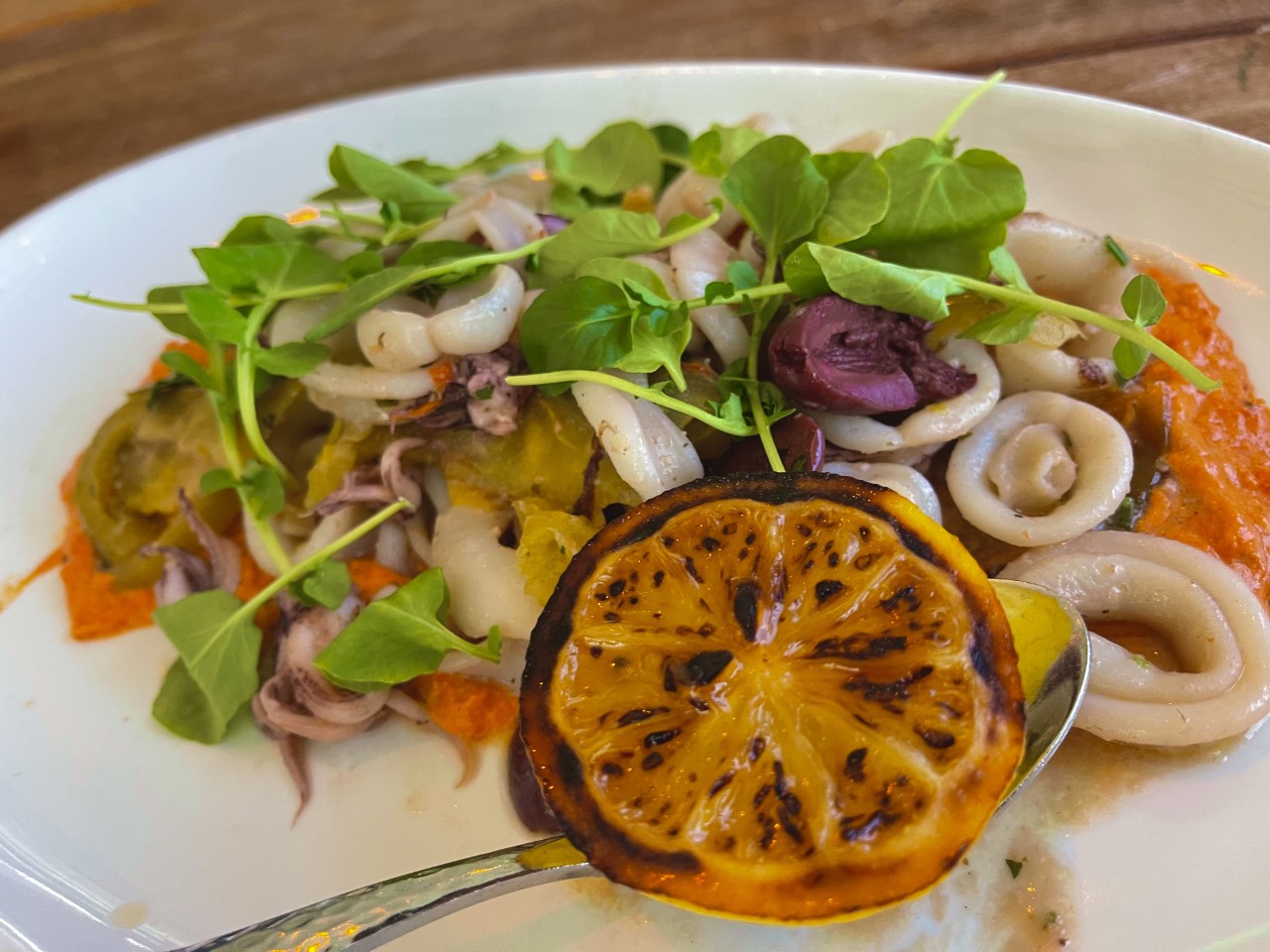 Conch Chowder
Bahamian style, tender conch, bacon, peppers, onions, fennel, potatoes, fresh herbs, and jalapeño.
It tastes as good as it looks in the picture. Full of flavor and totally satisfying.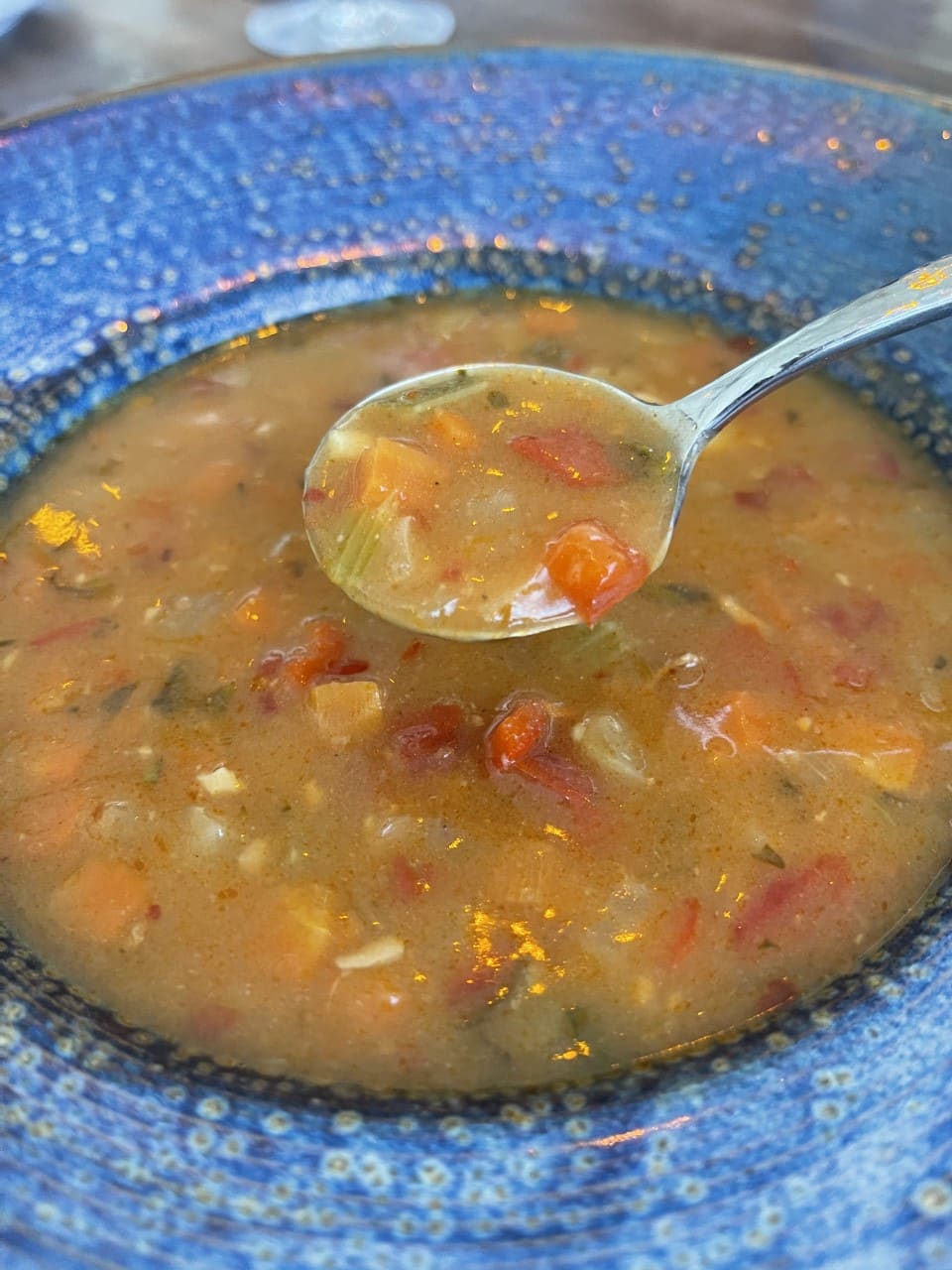 Tuna Poke Bowl
With avocado, sprouts, mango, green garbanzos, cucumber, pickled fresno, sesame ponzu, and ancient grains.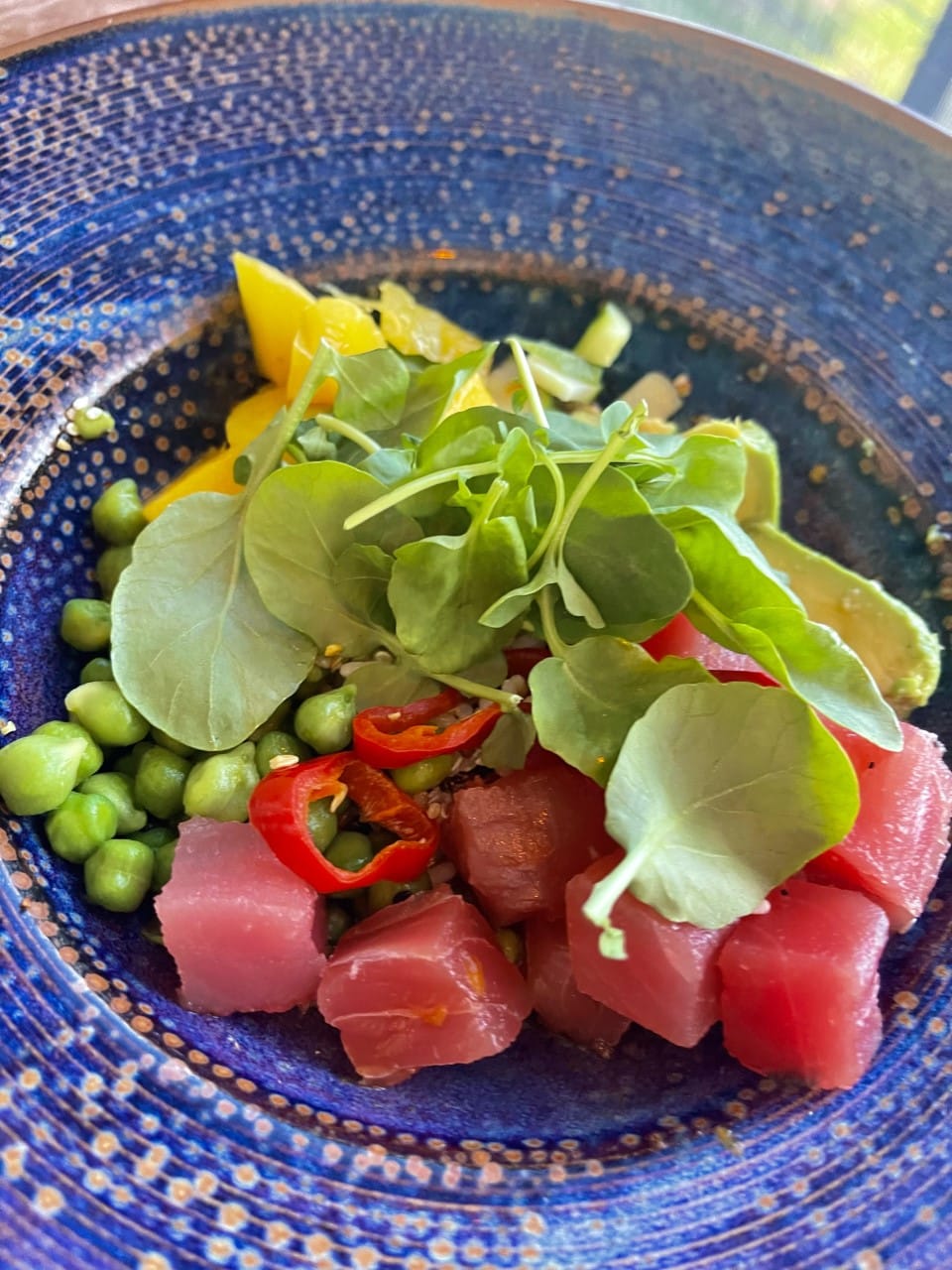 This colorful dish is small and light but a perfect appetizer to your entree.
Main Dishes
Fresh Watermelon & Grilled Shrimp Salad
With feta cheese, cucumber, black olives, pickled red onion, fresh mint, spiced sunflower seeds, arugula, and a balsamic glaze dressing.
So refreshing and that glaze gives it a bit of sweetness.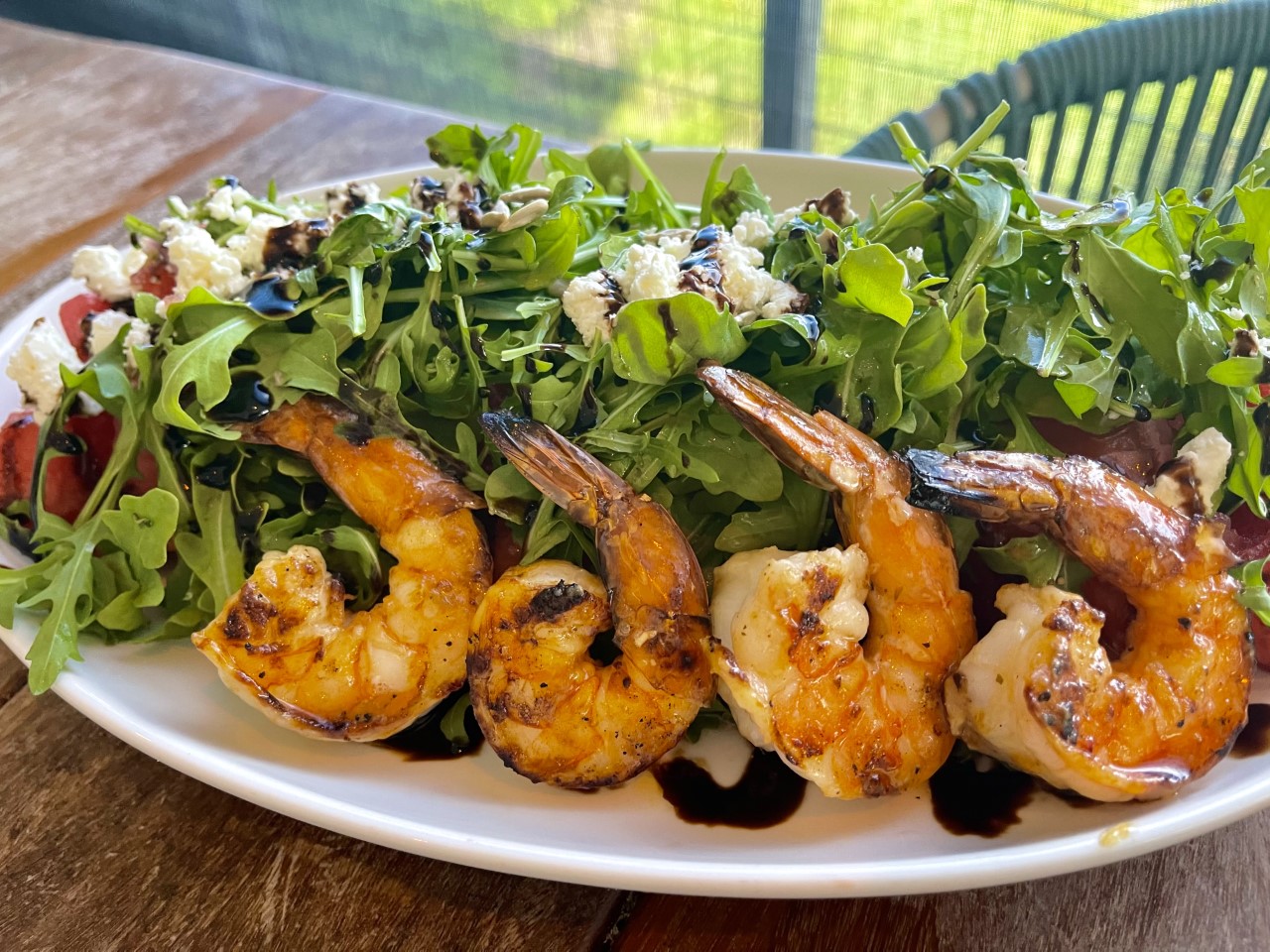 Classic Burger
This one was gotten without the bun due to gluten free* reasons. They catered to our specific needs and worked around allergies. Even after all the modifications, it is beautifully presented and yummy to eat. No FOMO here!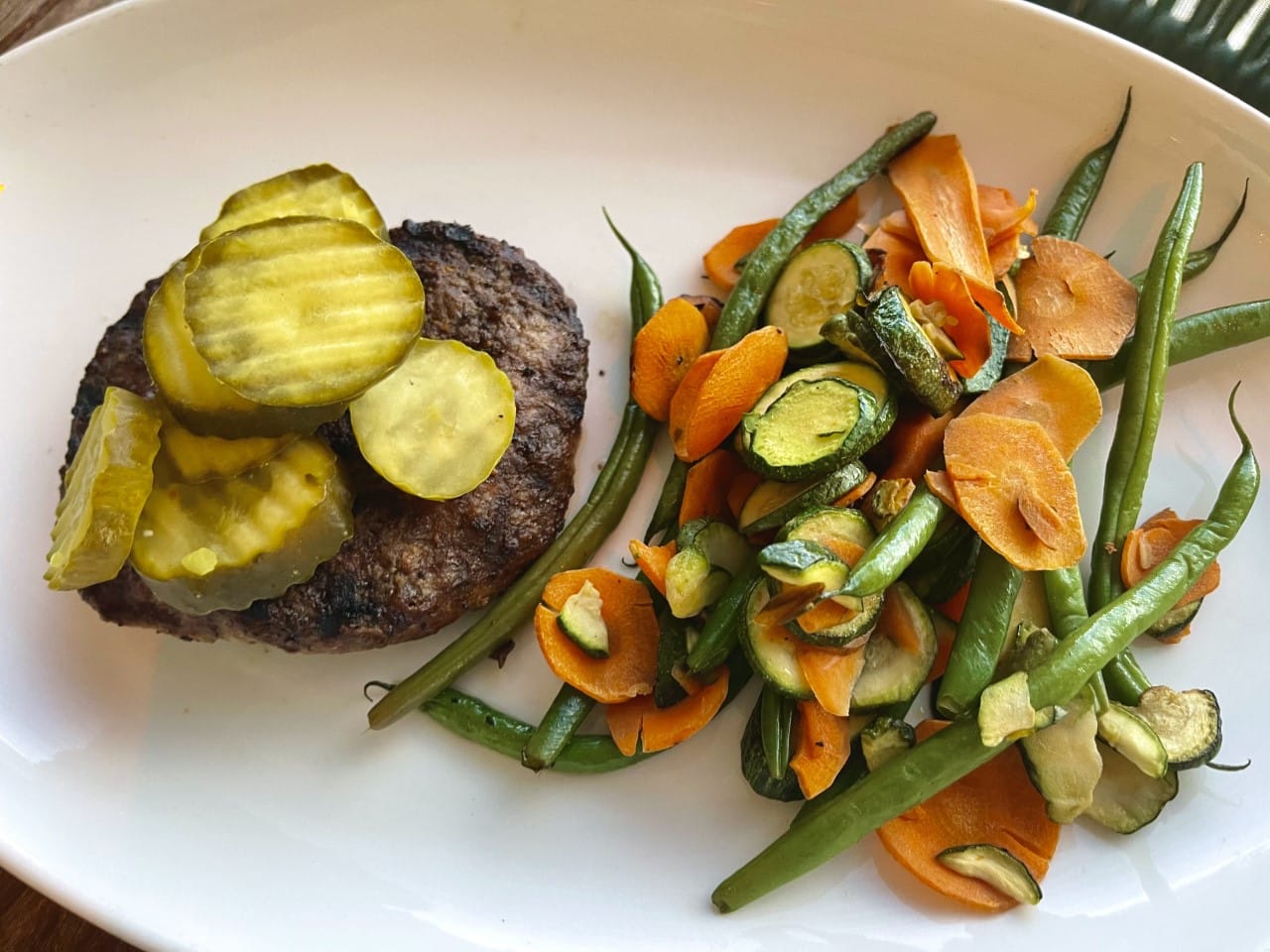 Chicken Caesar Wrap
Self explanatory! House made caesar dressing with lettuce and chicken wrapped in a flour tortilla, with a side a fries.
It is classic and it is delicious.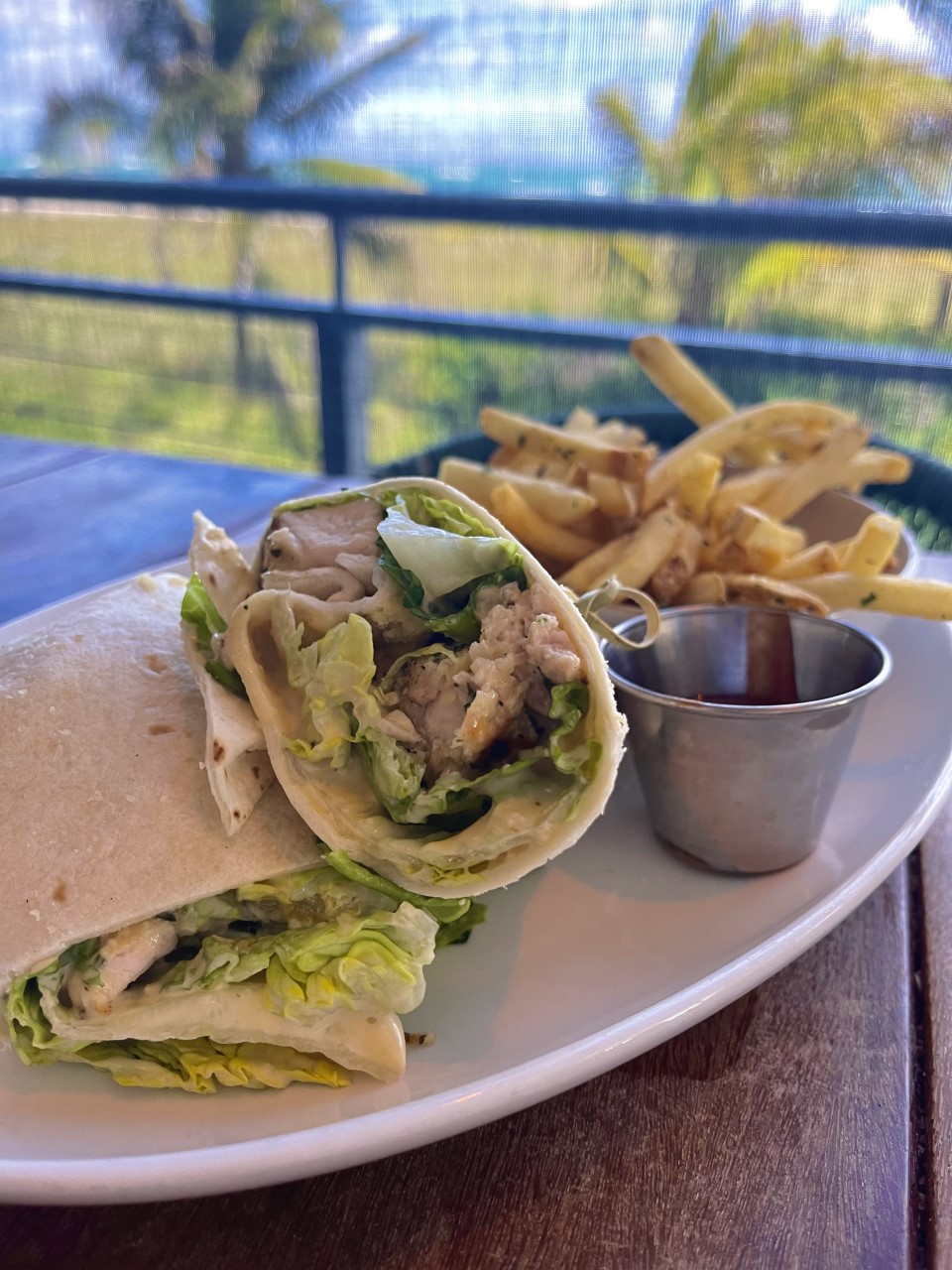 Desserts
Gelato – Vanilla, Chocolate, & Pistachio
I am a big lover of gelato, so when I heard Oceanic had some, I had to try!
And oh my goodness, amazing. Each of these flavors were so delicious. My favorite was the vanilla. The flavor was so perfect, I think they used authentic vanilla bean. I could've had bowls and bowls worth of this stuff! A perfect ending to the lunch!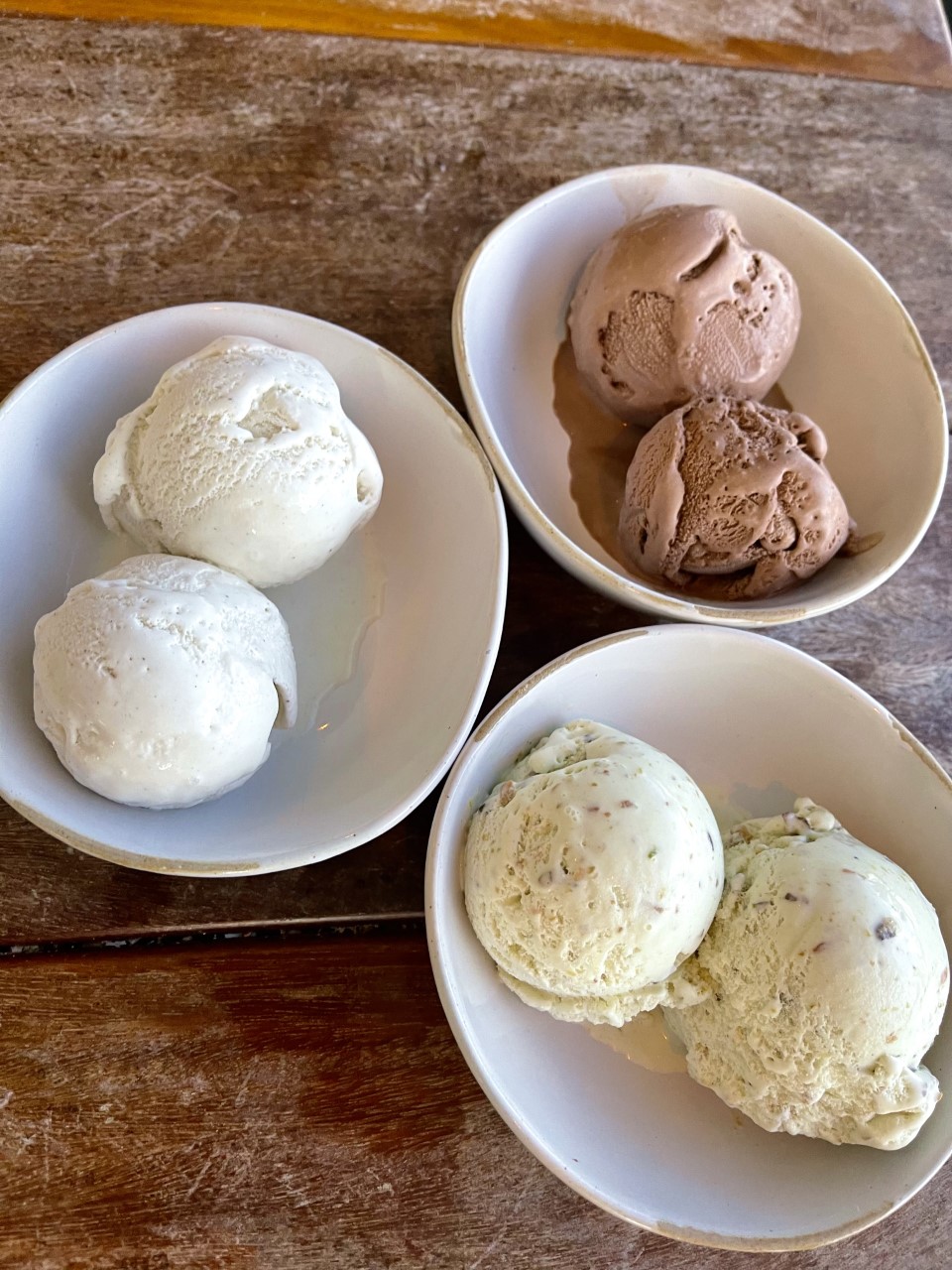 I absolutely loved my time at Oceanic!
Feel free to follow them on Instagram to keep up with their food and priceless views:
IG: @oceanicpompano – https://www.oceanicpompano.com/
And they also own another restaurant in Pompano Beach that is worth checking out!
IG: @luckyfishpompano – https://www.luckyfishpompano.com/
And if you're not in Florida near this beautiful Pompano Beach restaurant, they own multiple other fabulous restaurants you can get more info on! (Primarily North Carolina)
It was such a nice escape and the perfect place to enjoy friends, family, food, and Florida.
Thank you, Oceanic! You are a treat!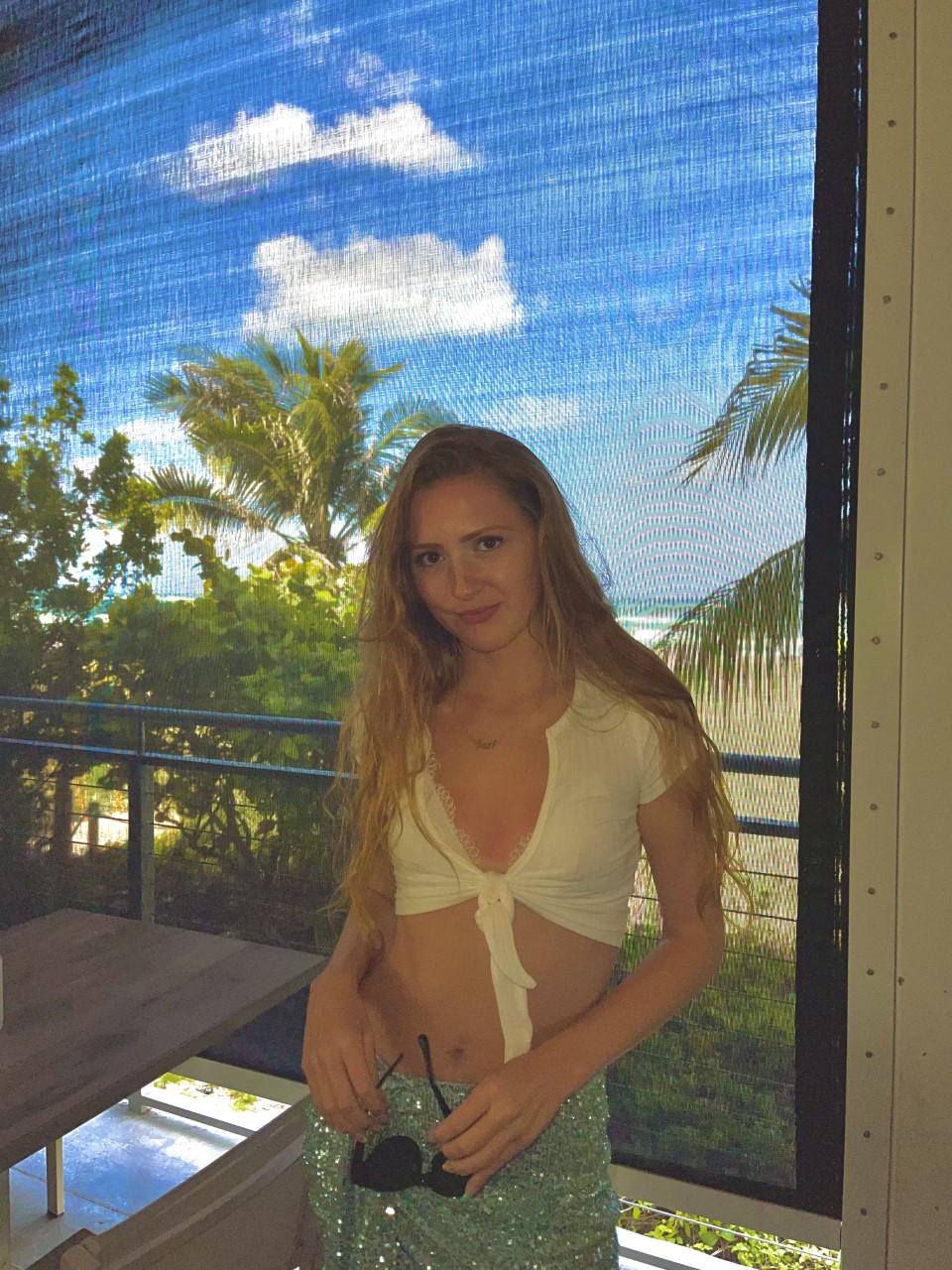 LET'S CONNECT!
My IG: @jessicacastello
Twitter: @jessicacastello
Traveler.com's IG: @travelerlogue