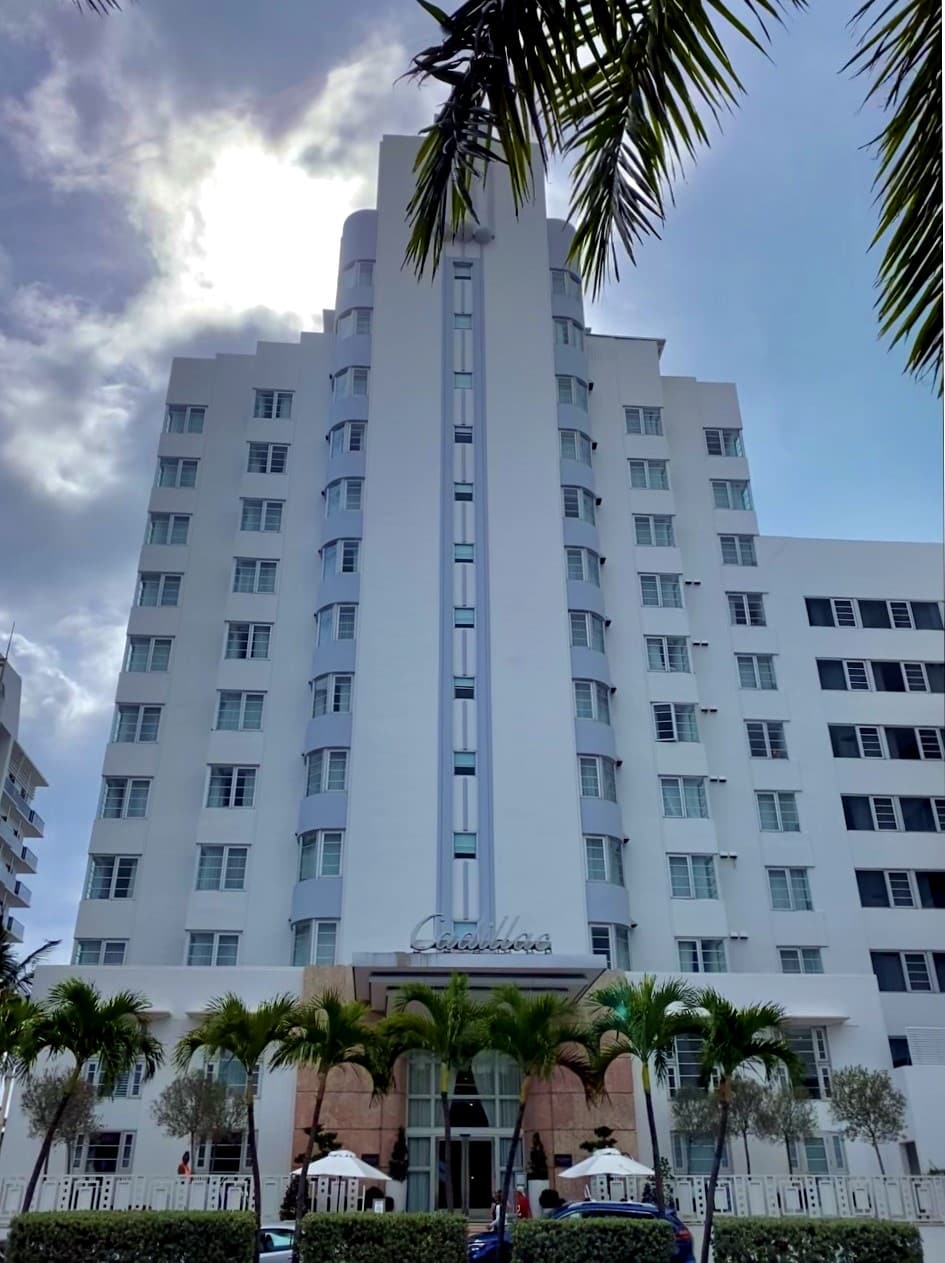 The Cadillac Hotel in Miami Beach
There are so many places to stay in Miami Beach. It's overwhelming trying to choose the perfect place for your perfect vacation! I went hunting and went through so many hotels. It was a process and honestly took me a couple months. But I landed on the Cadillac Hotel and my heart was set. I had found the best place to stay in Miami Beach. For more details on booking your own stay at The Cadillac, go here!
The Cadillac Hotel is sitting a little North of South Beach, Miami. South Beach has all the crazy parties and clubs. I liked staying a bit away from it. I wanted to get a little bit of both – relaxing vaycay and a walk away from party central.
Right across the street from the Cadillac was a convenience store that sold coffee, snacks, advil, etc. Things that you might have needed but forgot to bring. It was super handy to have that place nearby to the hotel. There were also some cafes and restaurants directly across the street too!
Now, let's dive deeper into the beauty that is the Cadillac Hotel.
The Cadillac only offers valet parking, which can be pricy. But it was nice having the car parked and brought to you everyday. Once I stepped out of the car and walked up the steps through the front door, my brain officially went into vacation mode.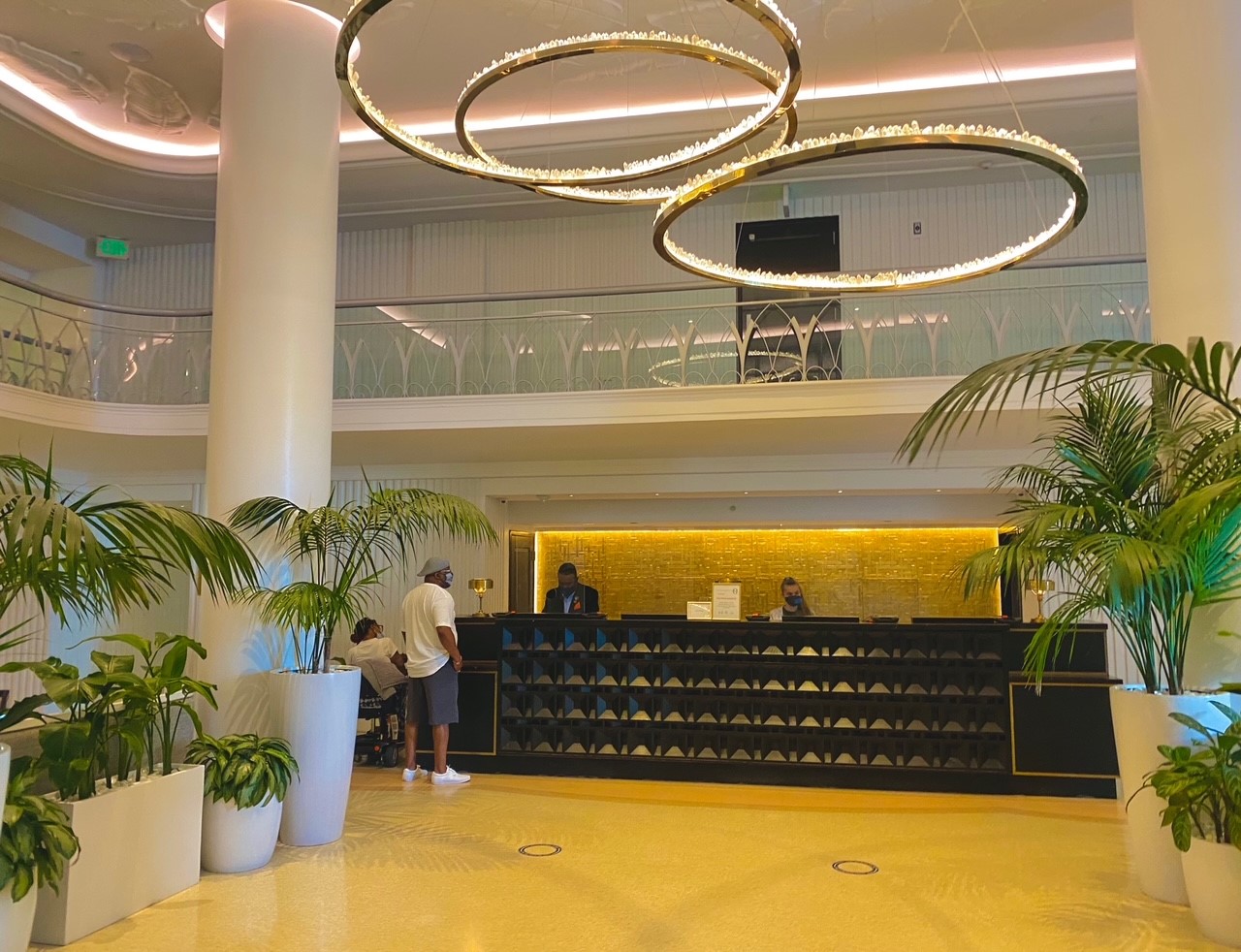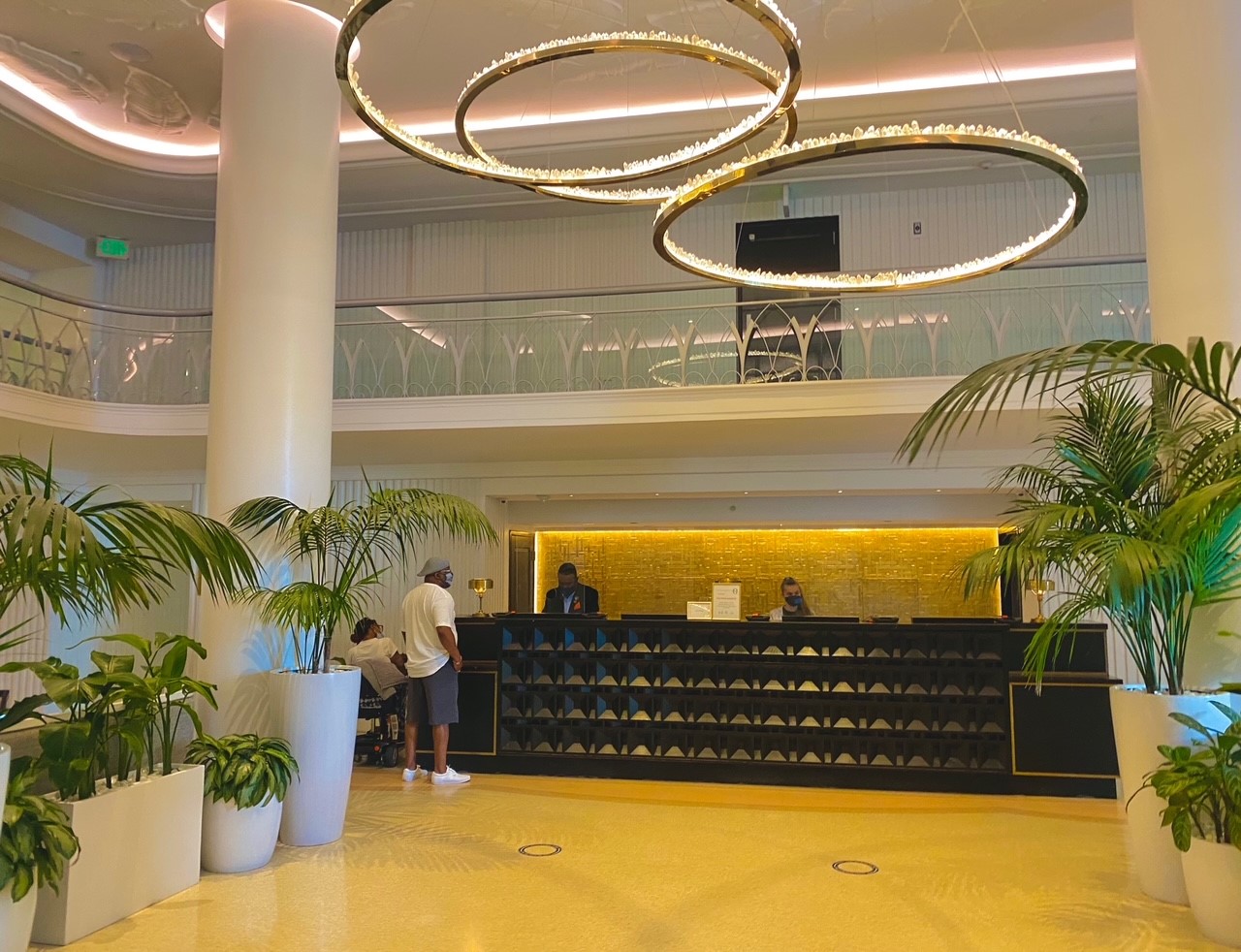 Inside I was greeted with beautiful glowing chandeliers, detailed ceiling decor, and lots of potted green plants which I loved. Everything was so luxurious and mesmerizing.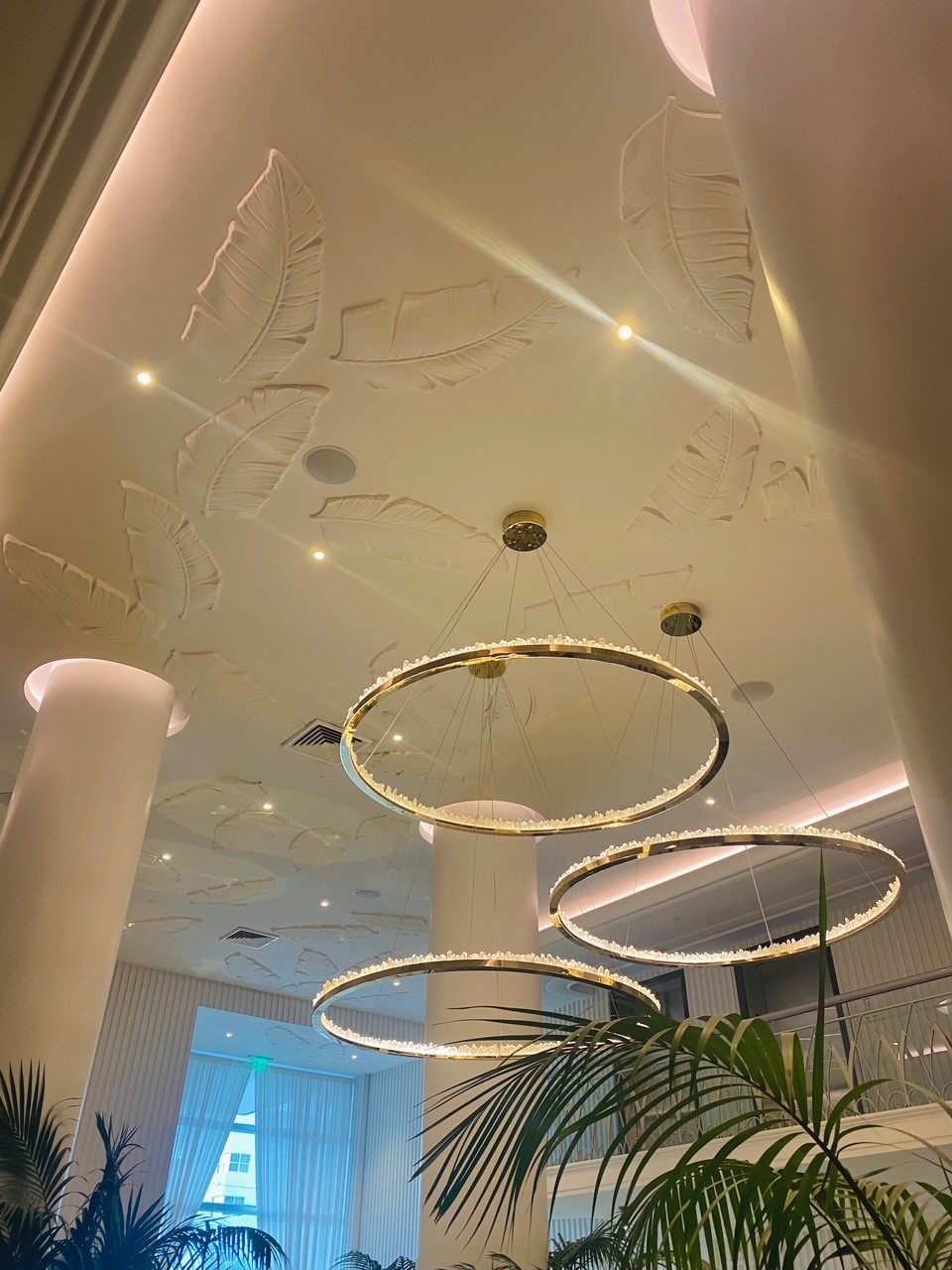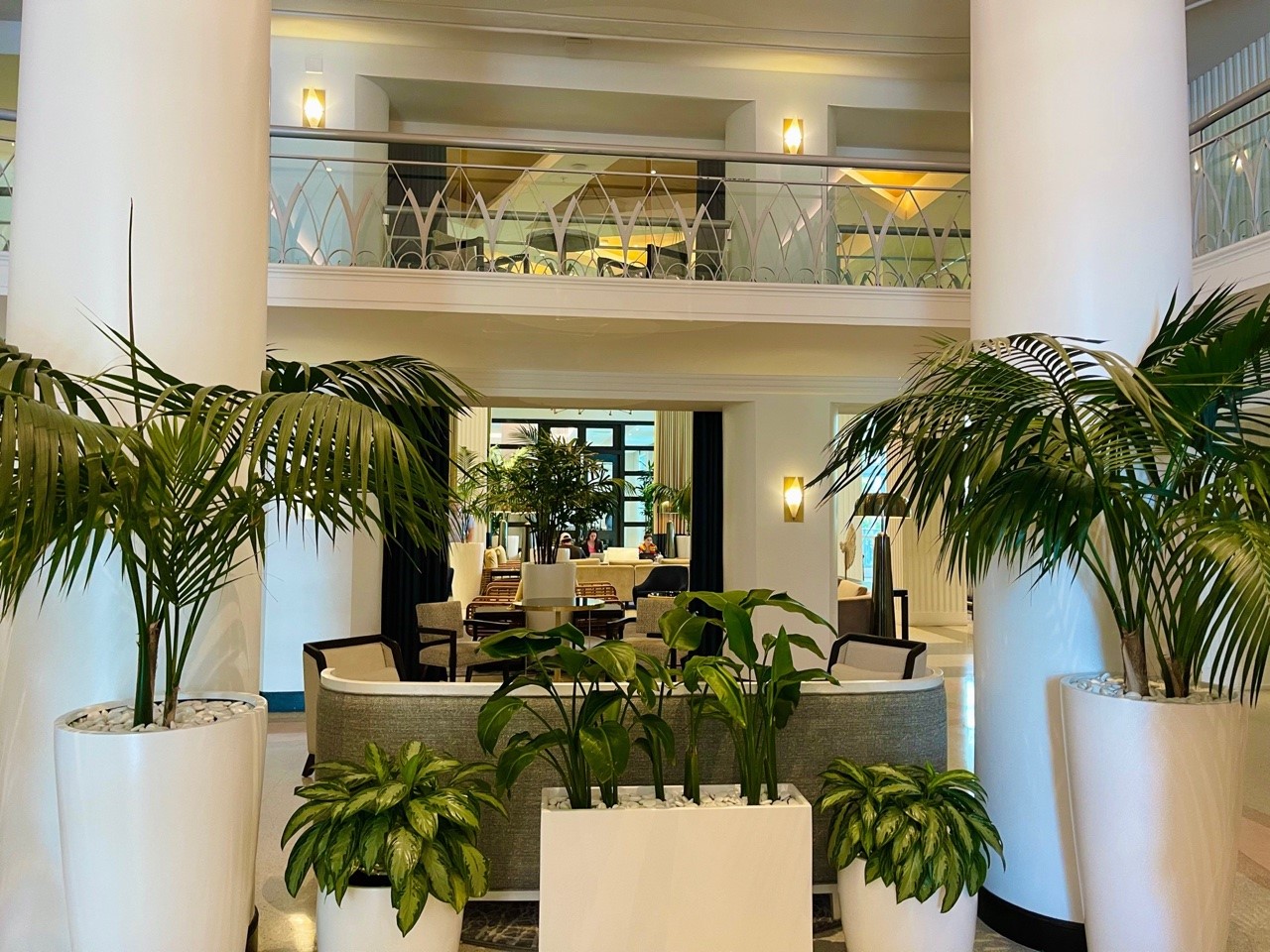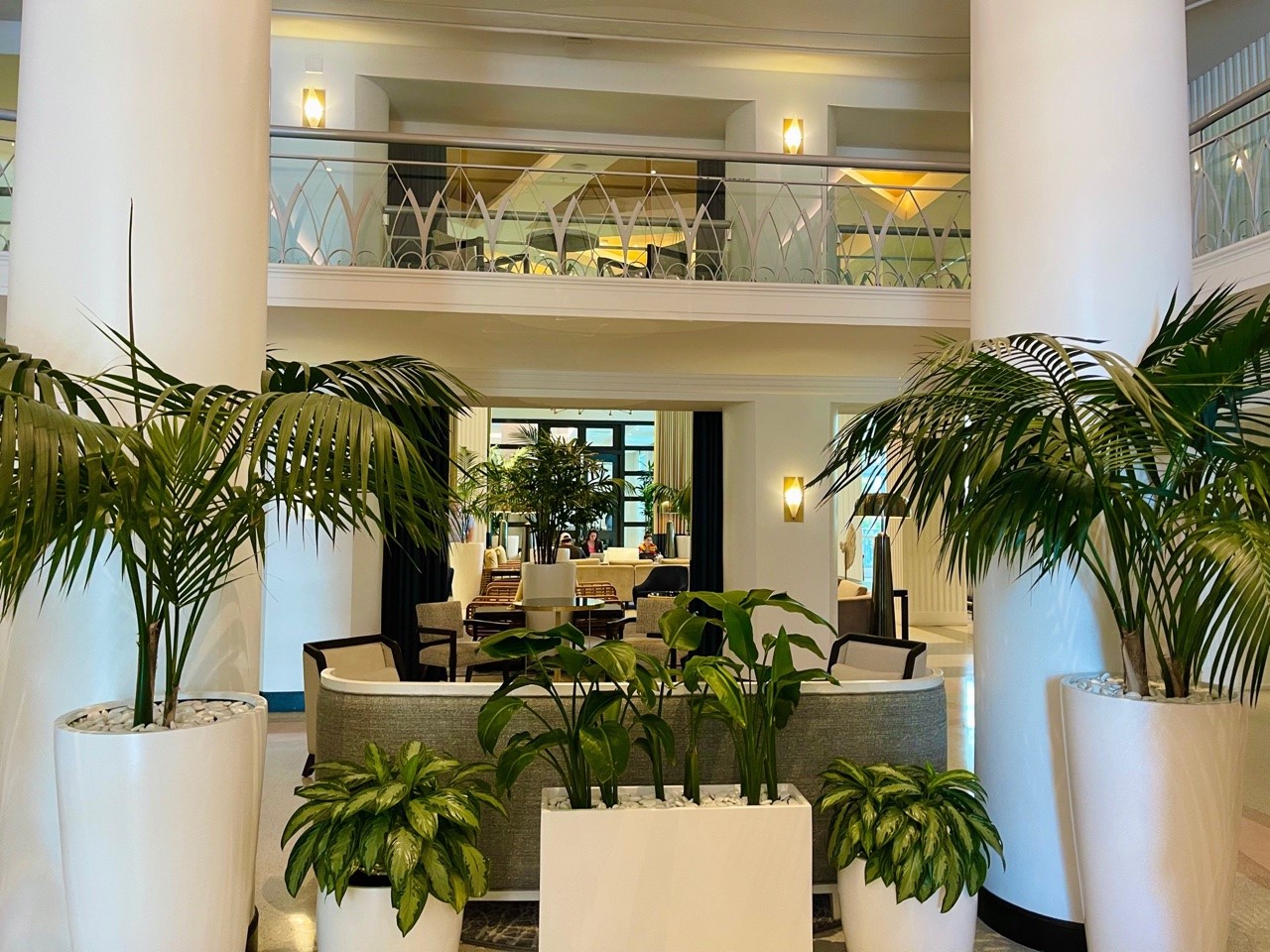 Don't get me started on my ROOM! Or should I say, mini apartment?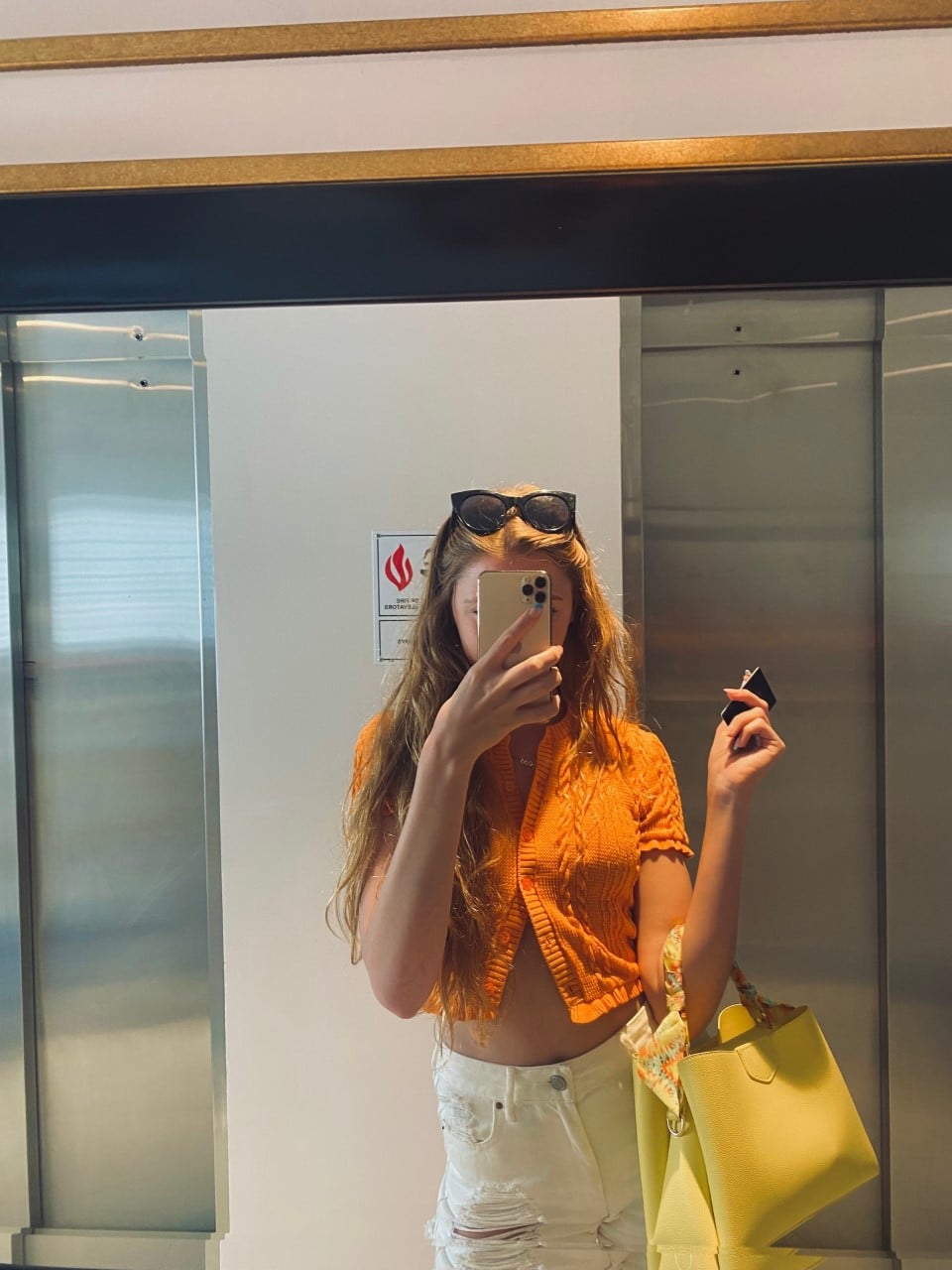 Got the room key! Now follow me…..
The
Room
Let me welcome you to the Penthouse Suite…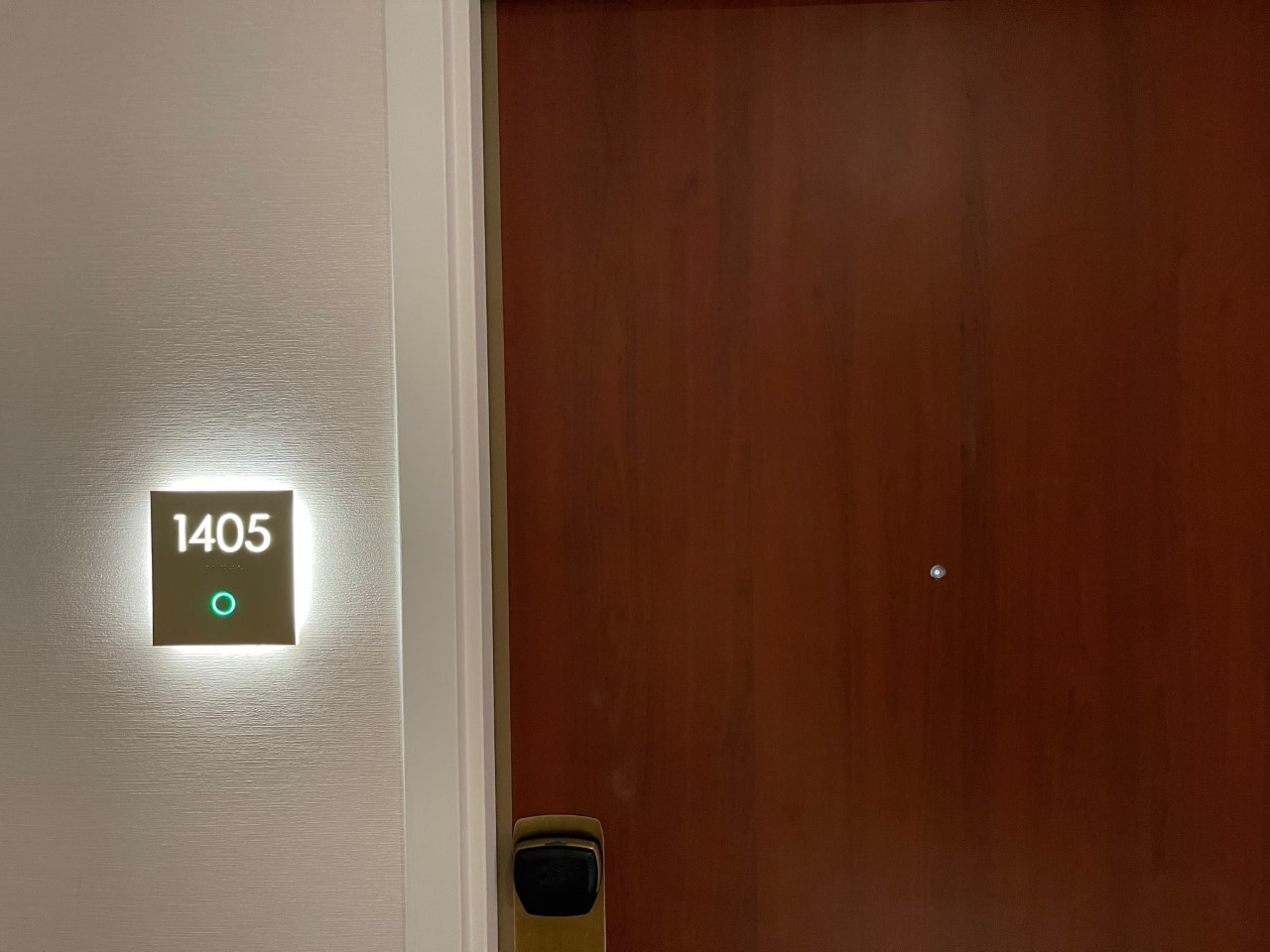 That balcony!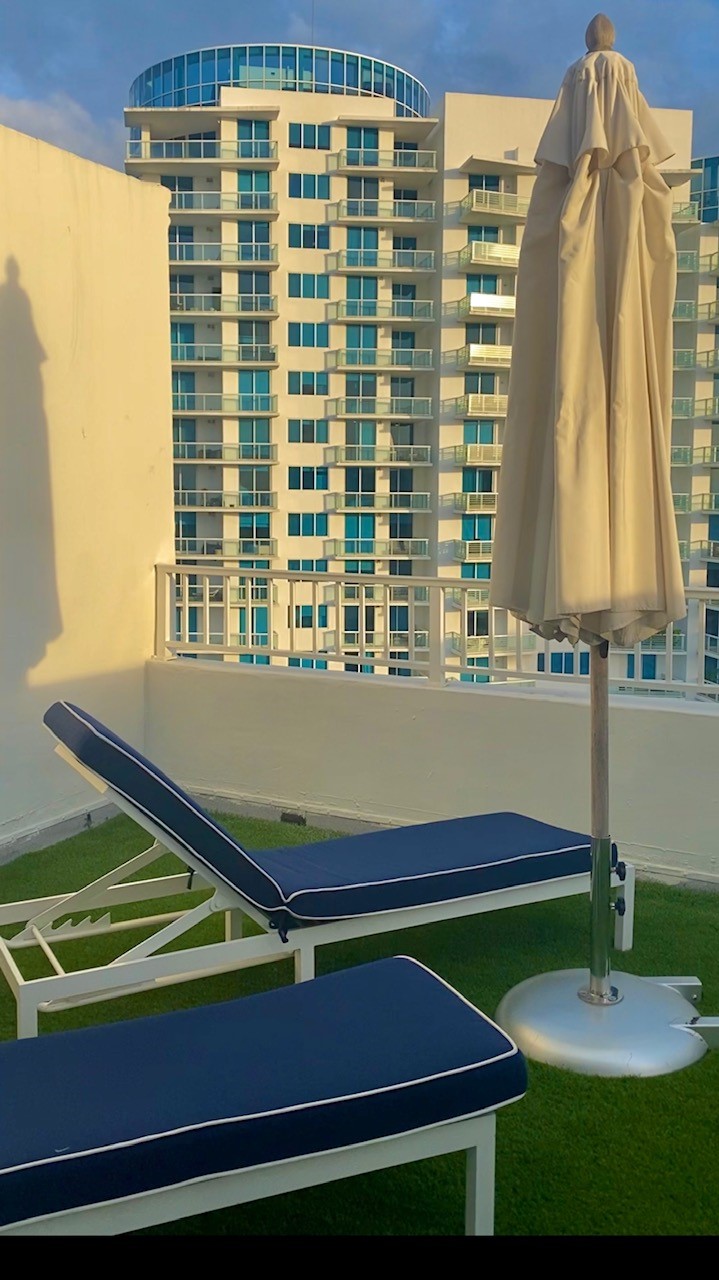 That view!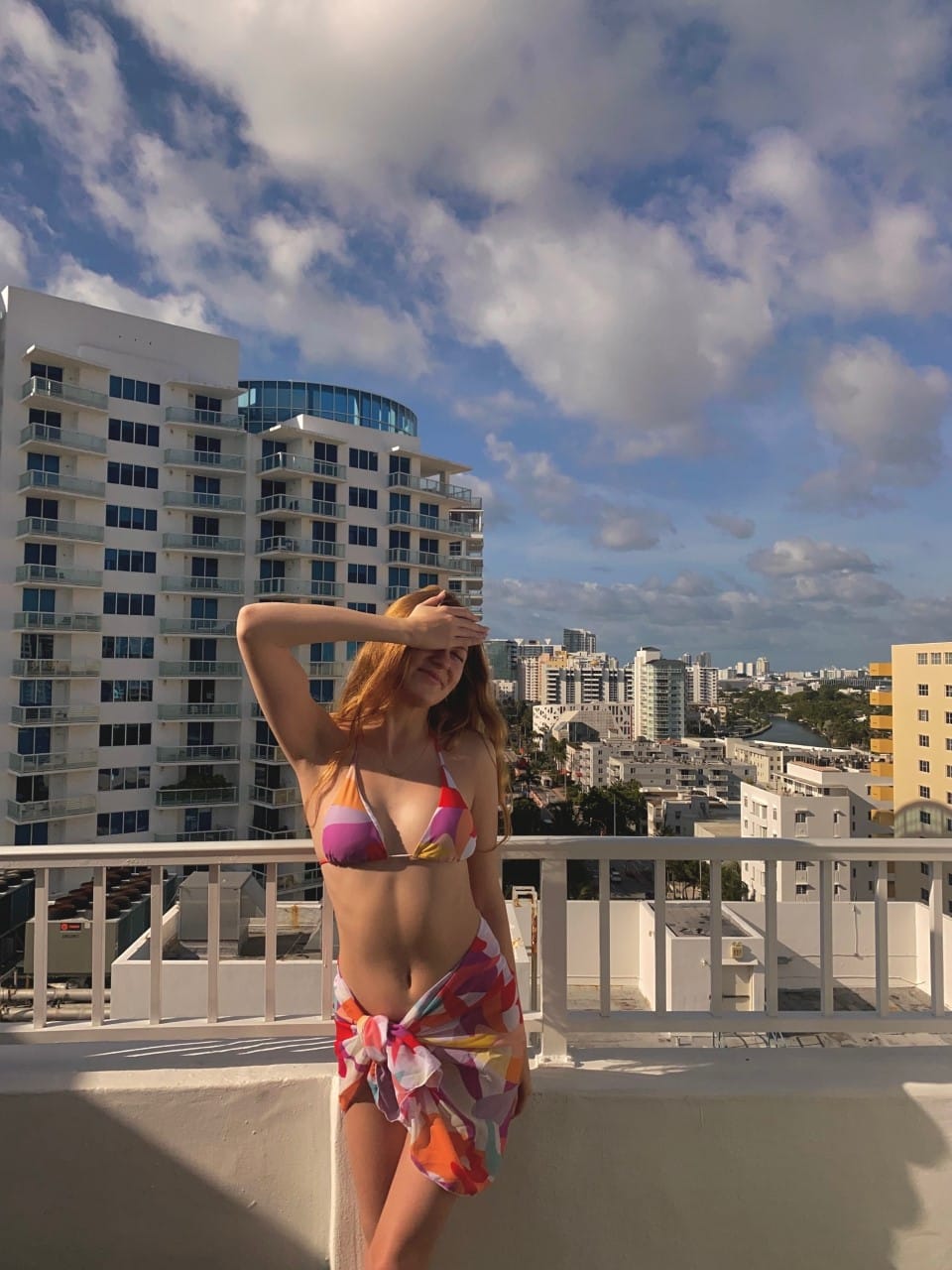 That other view!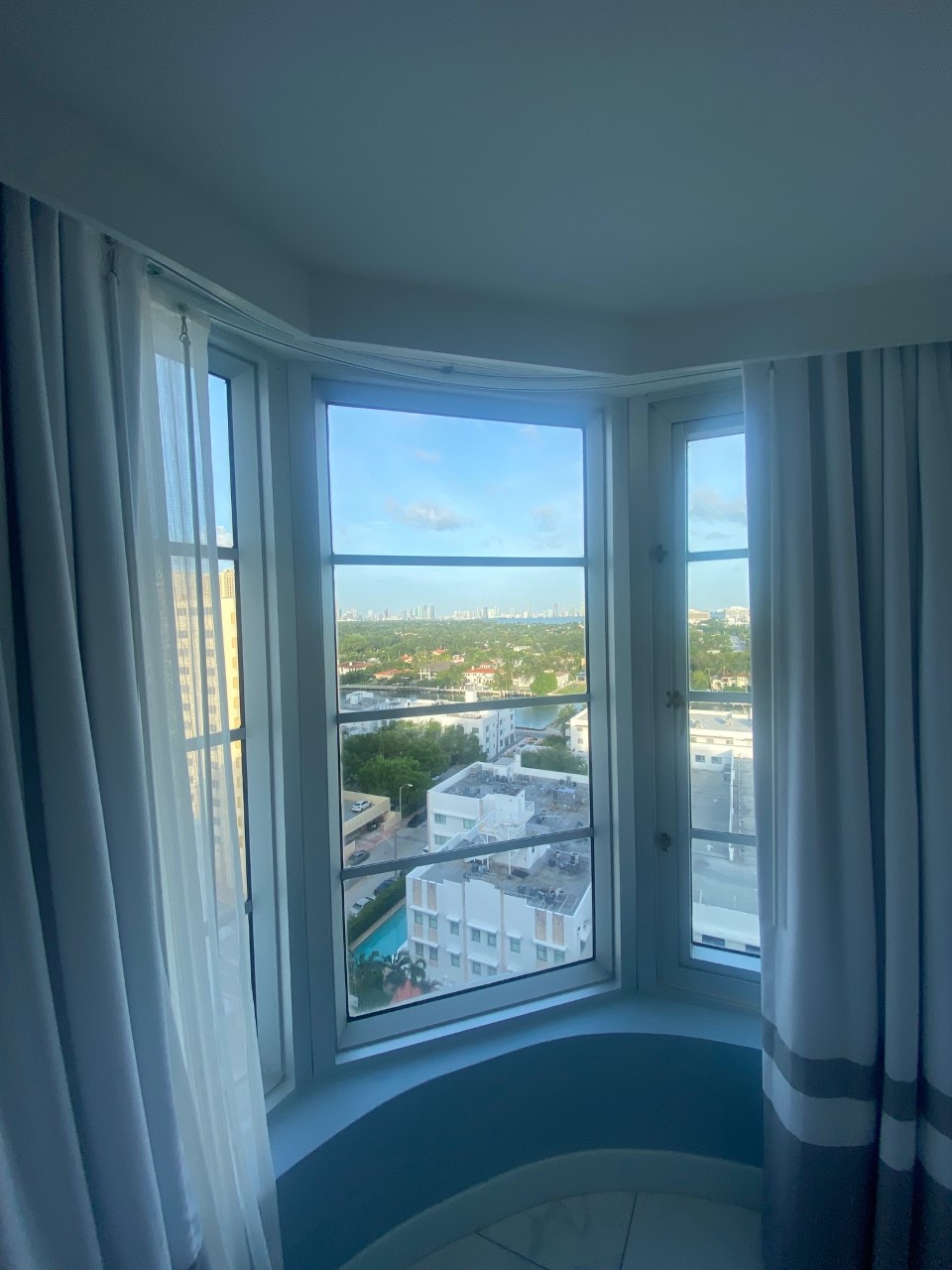 My jaw was to the floor when I walked in. I don't know what I was expecting, but I wasn't expecting this.
Every day I woke up in a dream. Usually when on vacation, one is usually extremely excited to start their day and get out of their room. In this case, I was so excited to wake up to this room, and come back to this room.
I urge you to watch the full room tour here:
I don't know what place was my favorite. My room, or the pool…..
The
Pool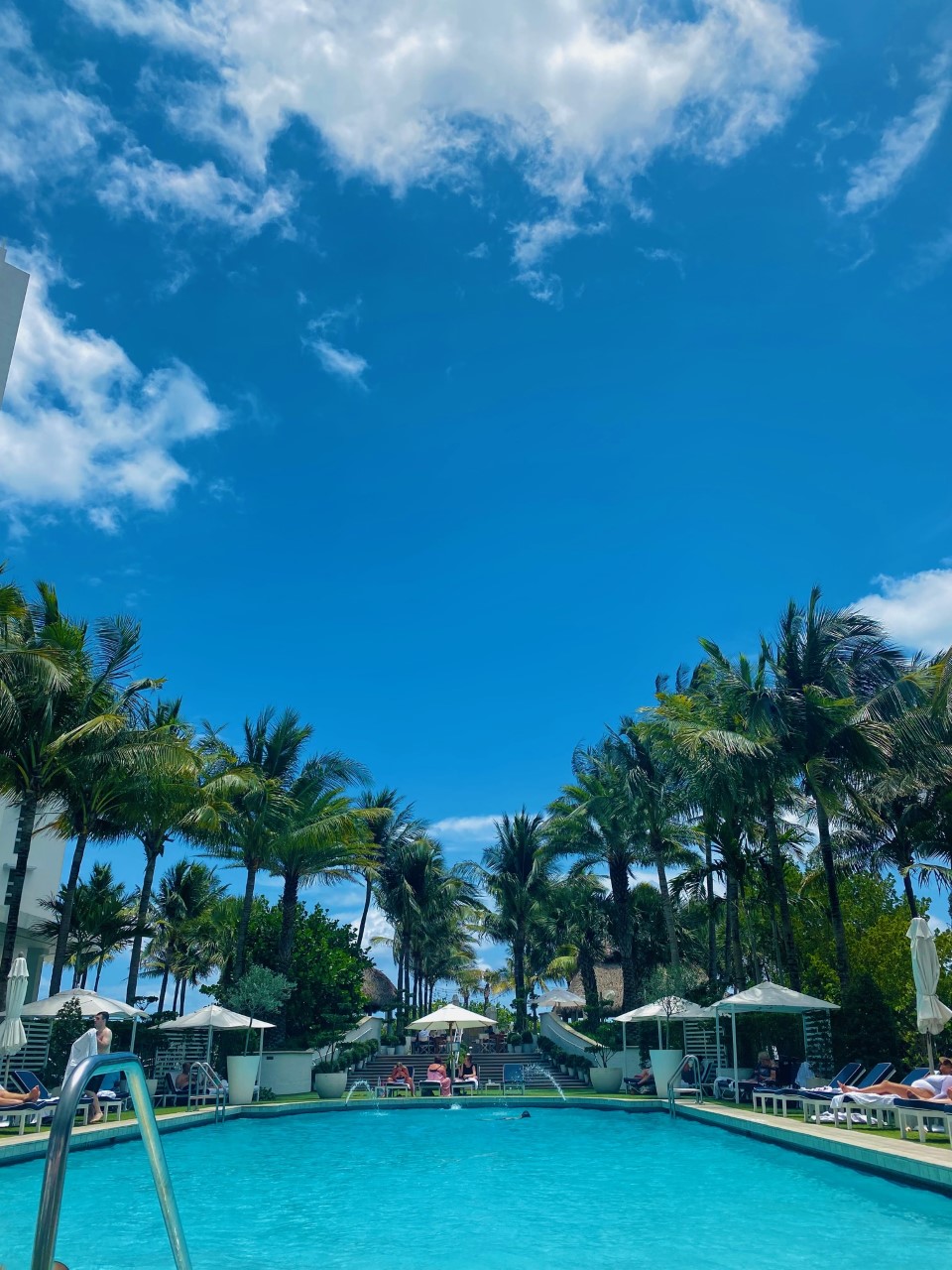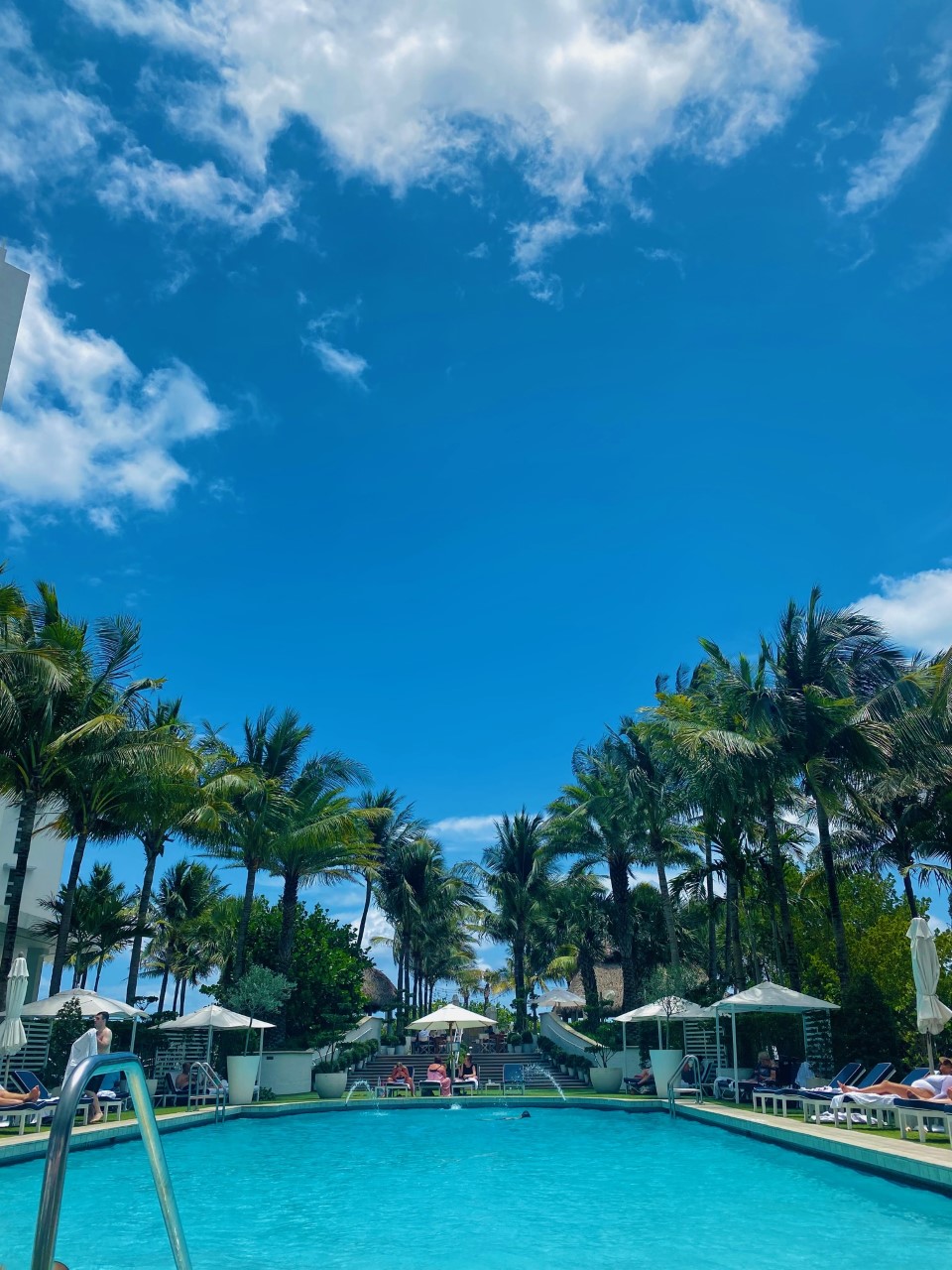 Surrounded by lush palm trees, the pool area is stunning. And if you know me, you know that I judge hotel's by how nice their pool is. It is a beautiful spot, day and night.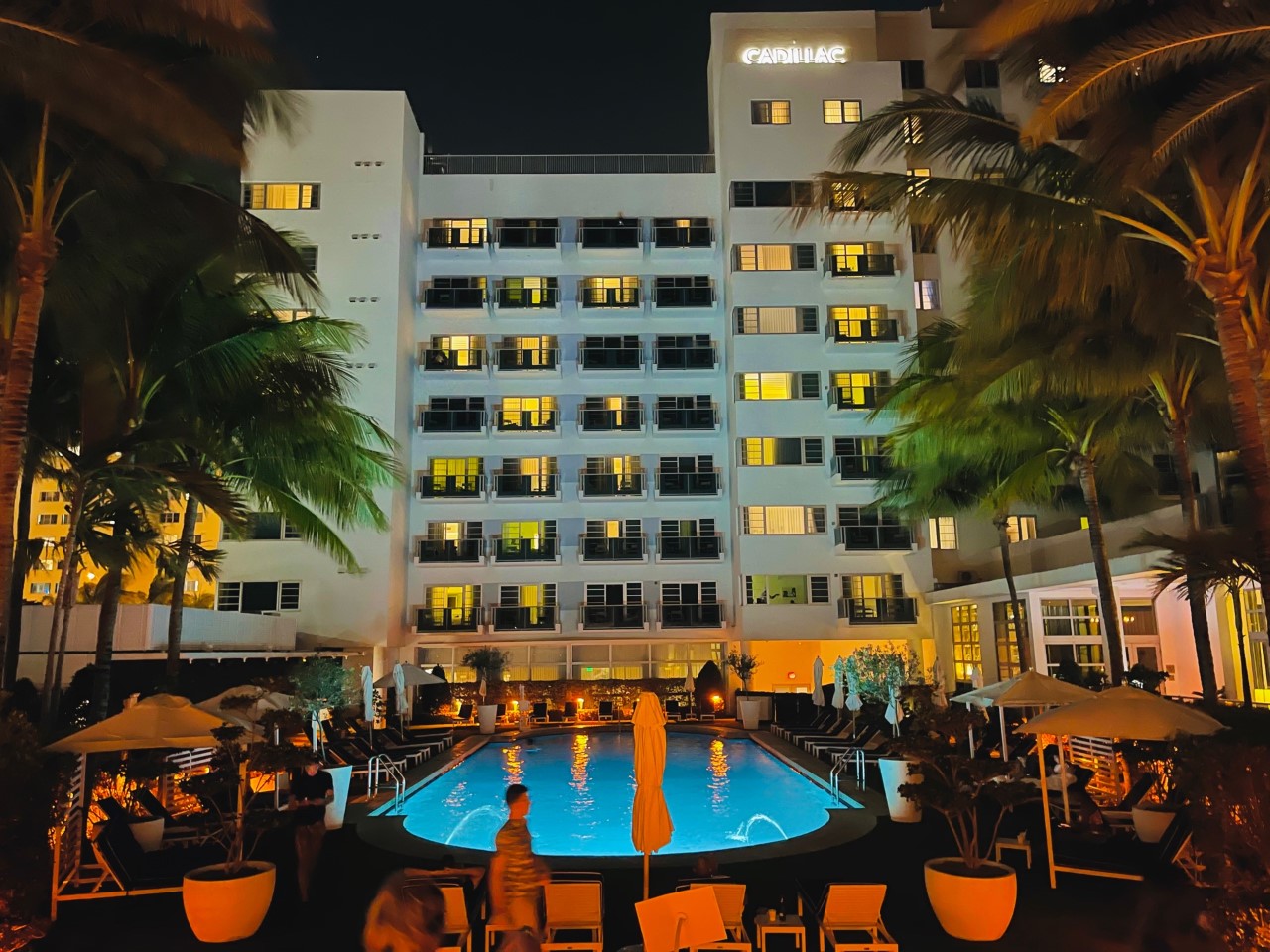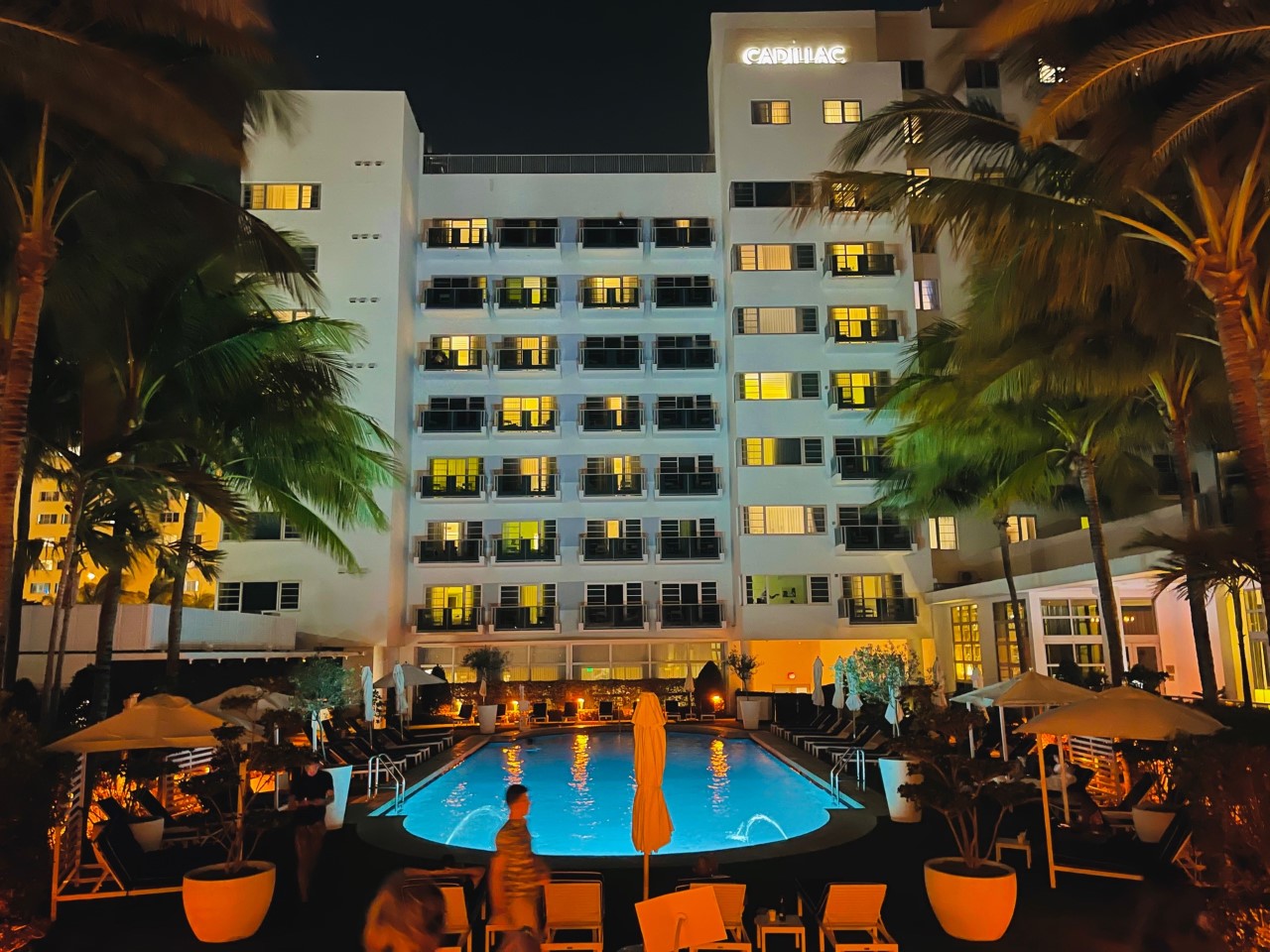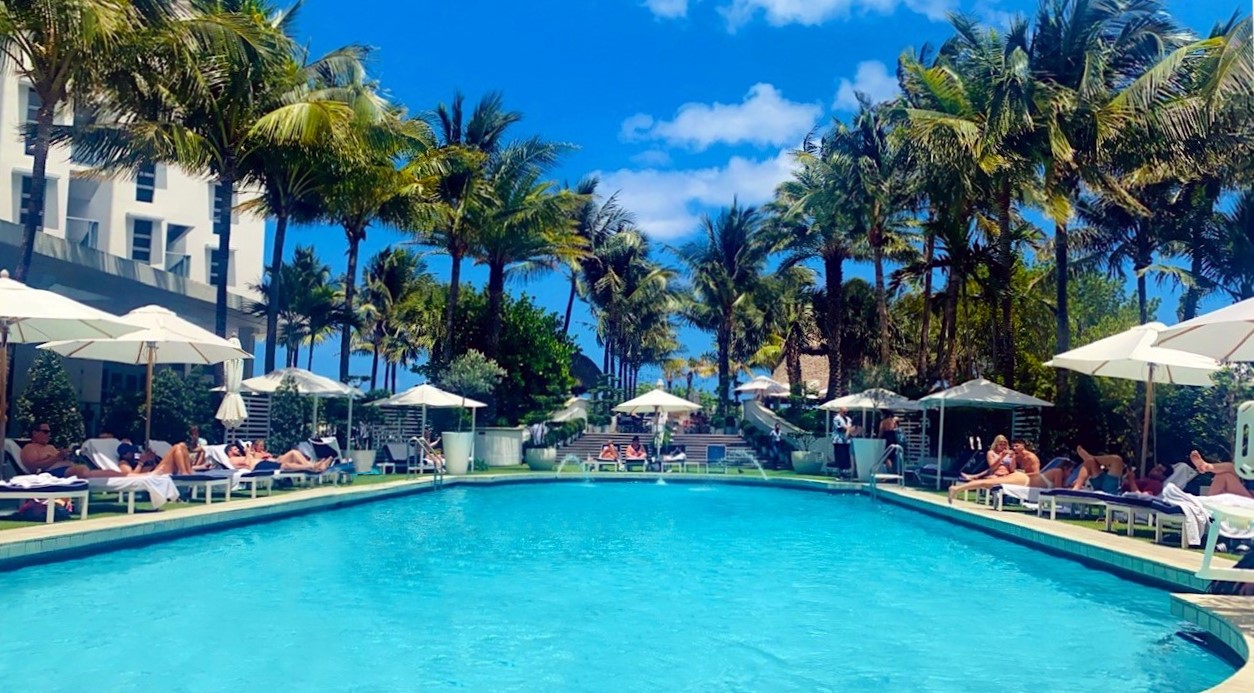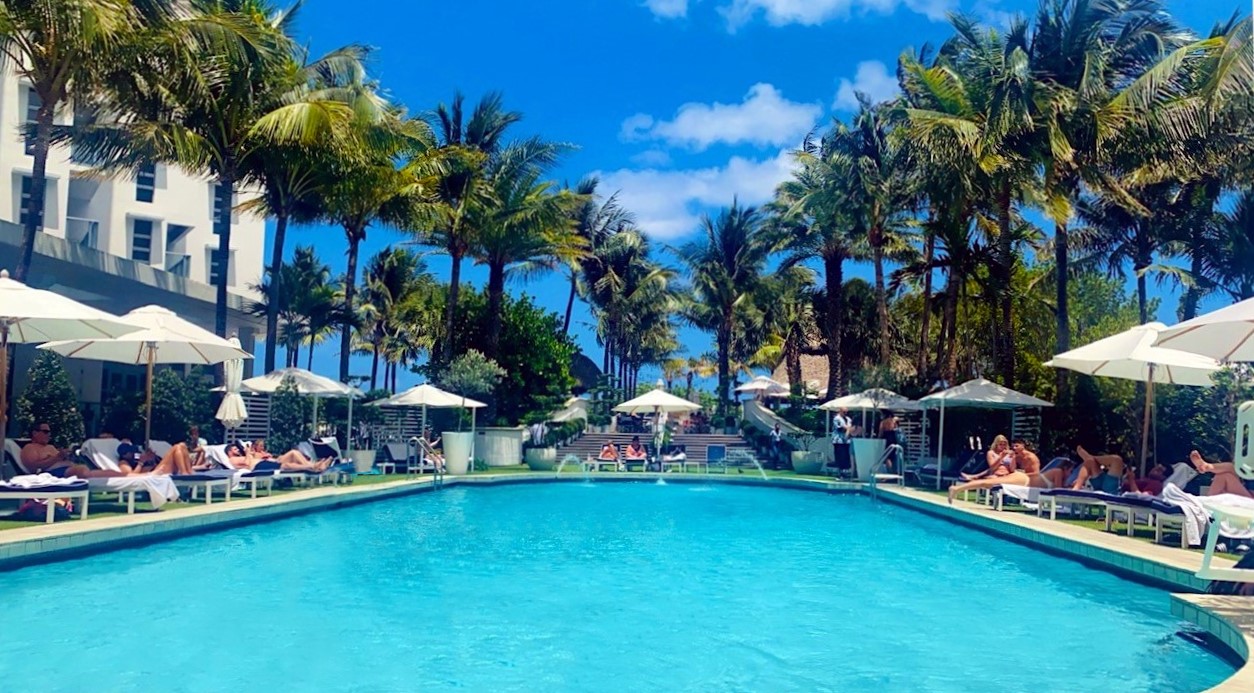 There is also a second pool, the Adult's Pool. So if you don't want any kids nearby and just wanna bond with some fellow 18+, the Cadillac has got you. Honestly there weren't many kids there at all, and the main pool is just so gorgeous I couldn't bring myself to leave it. Best place to stay in Miami Beach to relax and swim.
Enjoy poolside service…..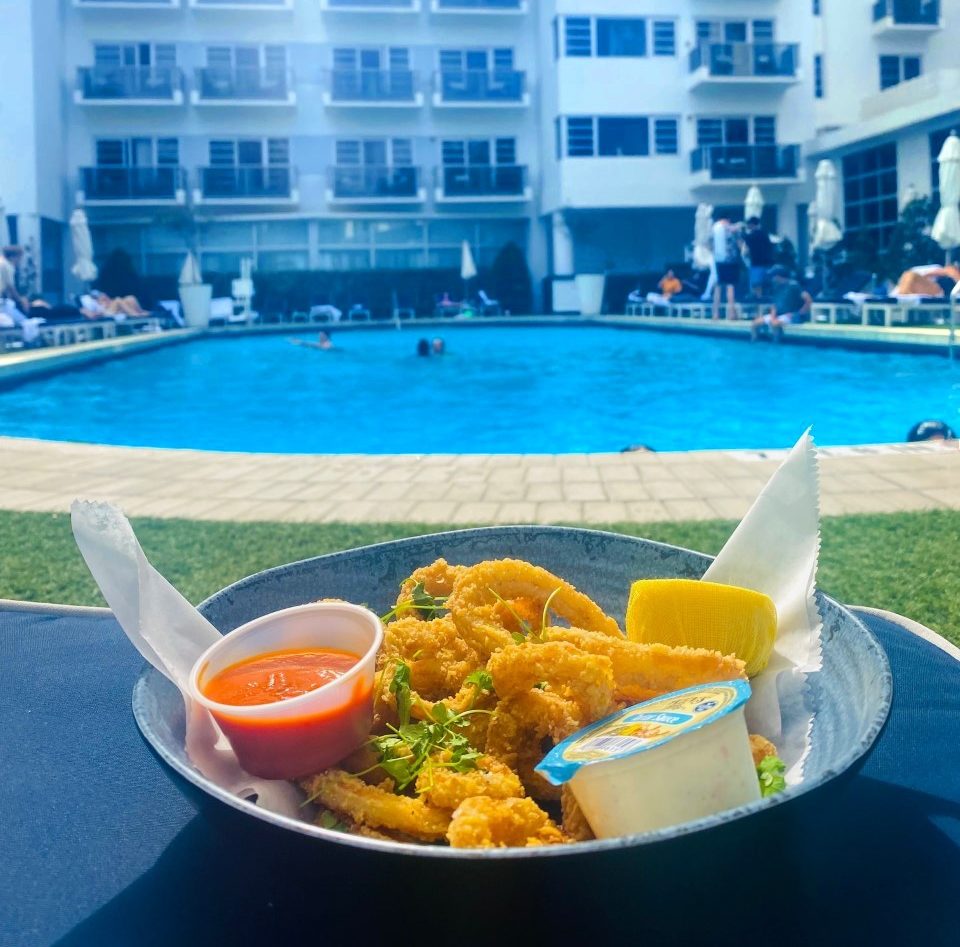 Or walk up these stairs to a beautiful outdoor restaurant called the Bungalow.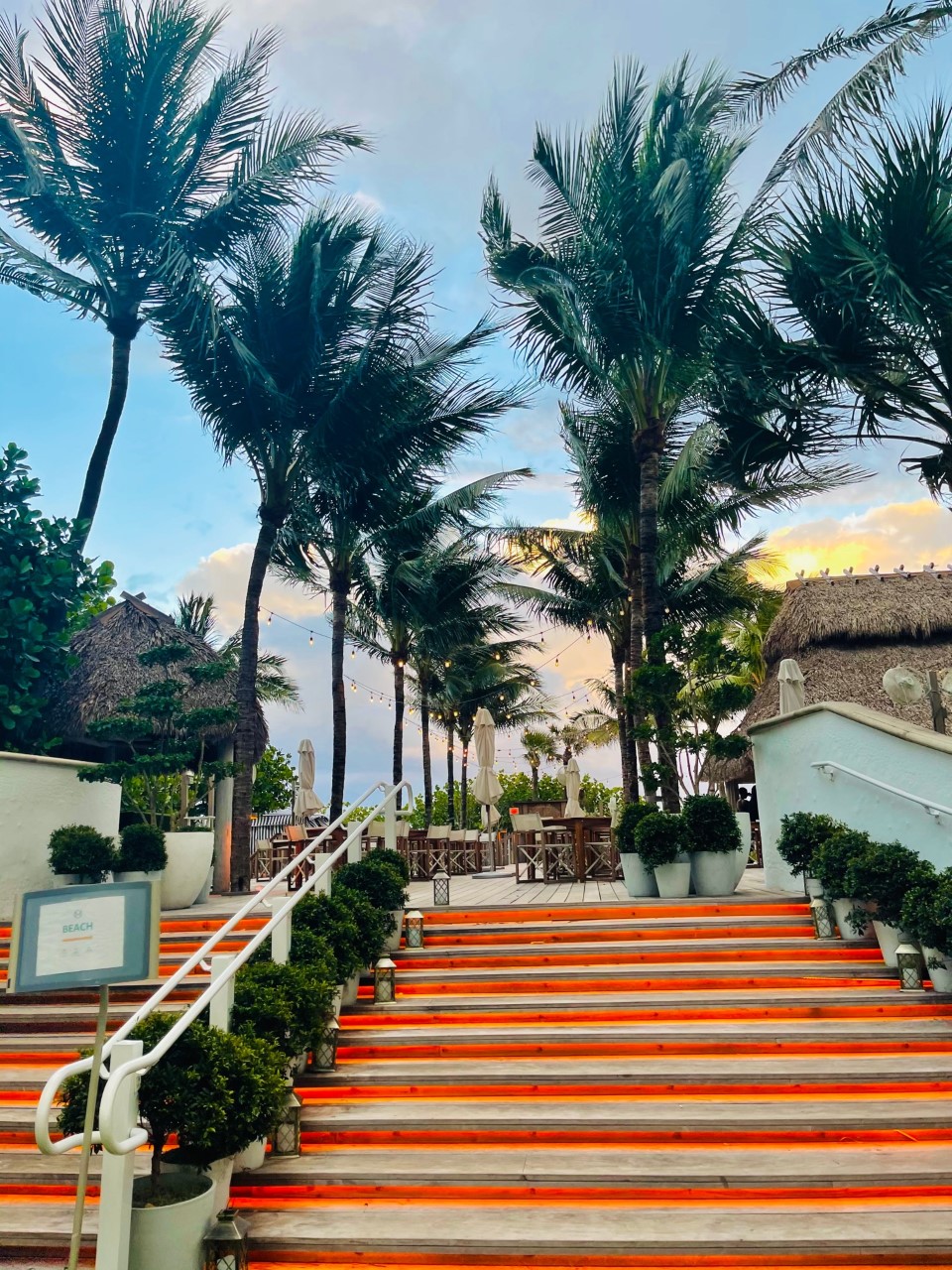 The
Bungalow
Beach themed, tables in the sand, twinkling likes connected to the palm trees; it is absolutely stunning. They also offer a cocktail served in a real coconut. Super cute and aesthetic and really gives "I'm on a luxurious vacation, don't bother me" vibes.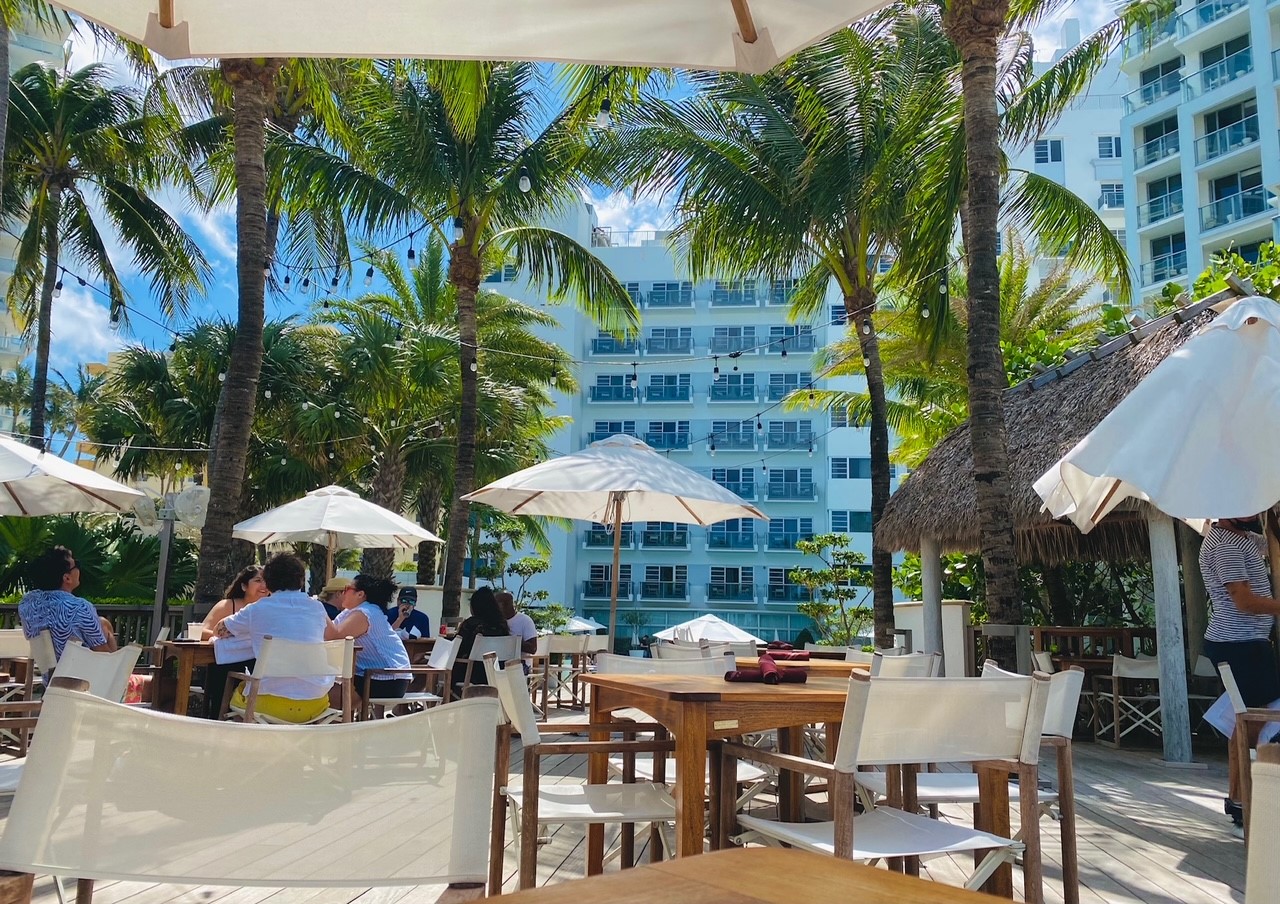 Isn't it so beautiful? A dream lunch spot.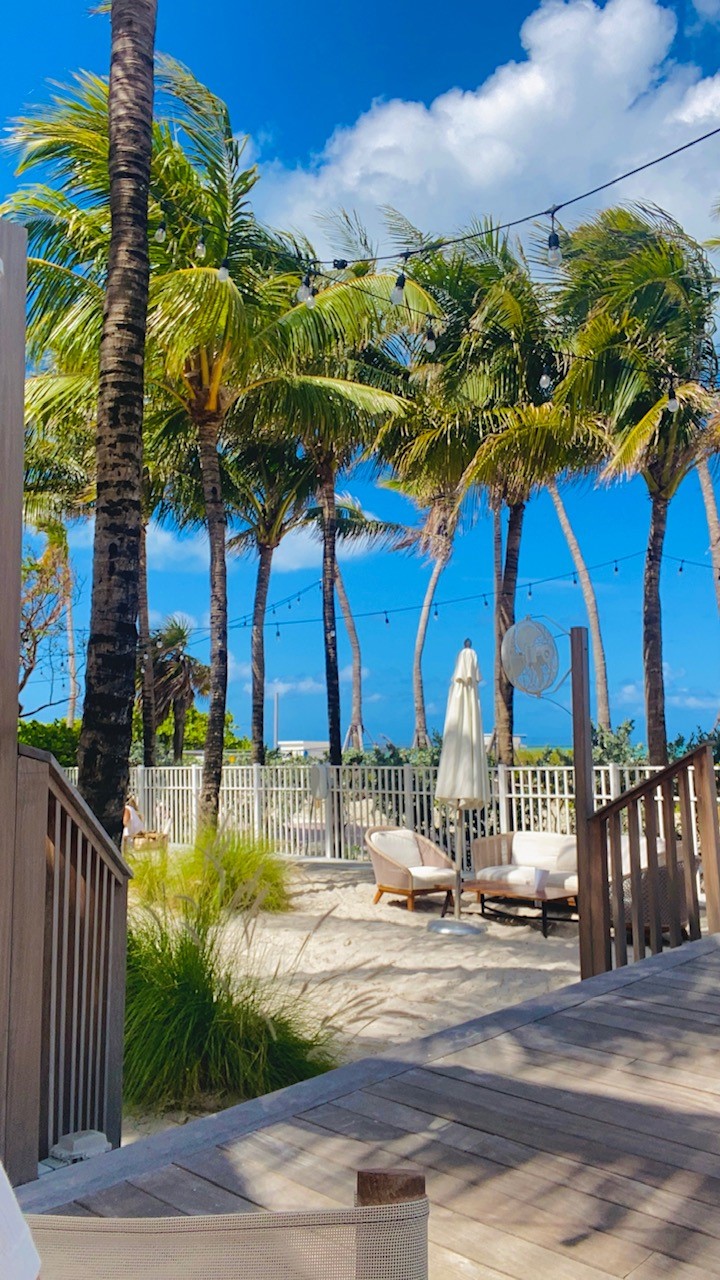 Here is some of the food I enjoyed!
Chicken
Lollipops
These were delicious. Buffalo chicken lollipops served with a side of bleu cheese dressing.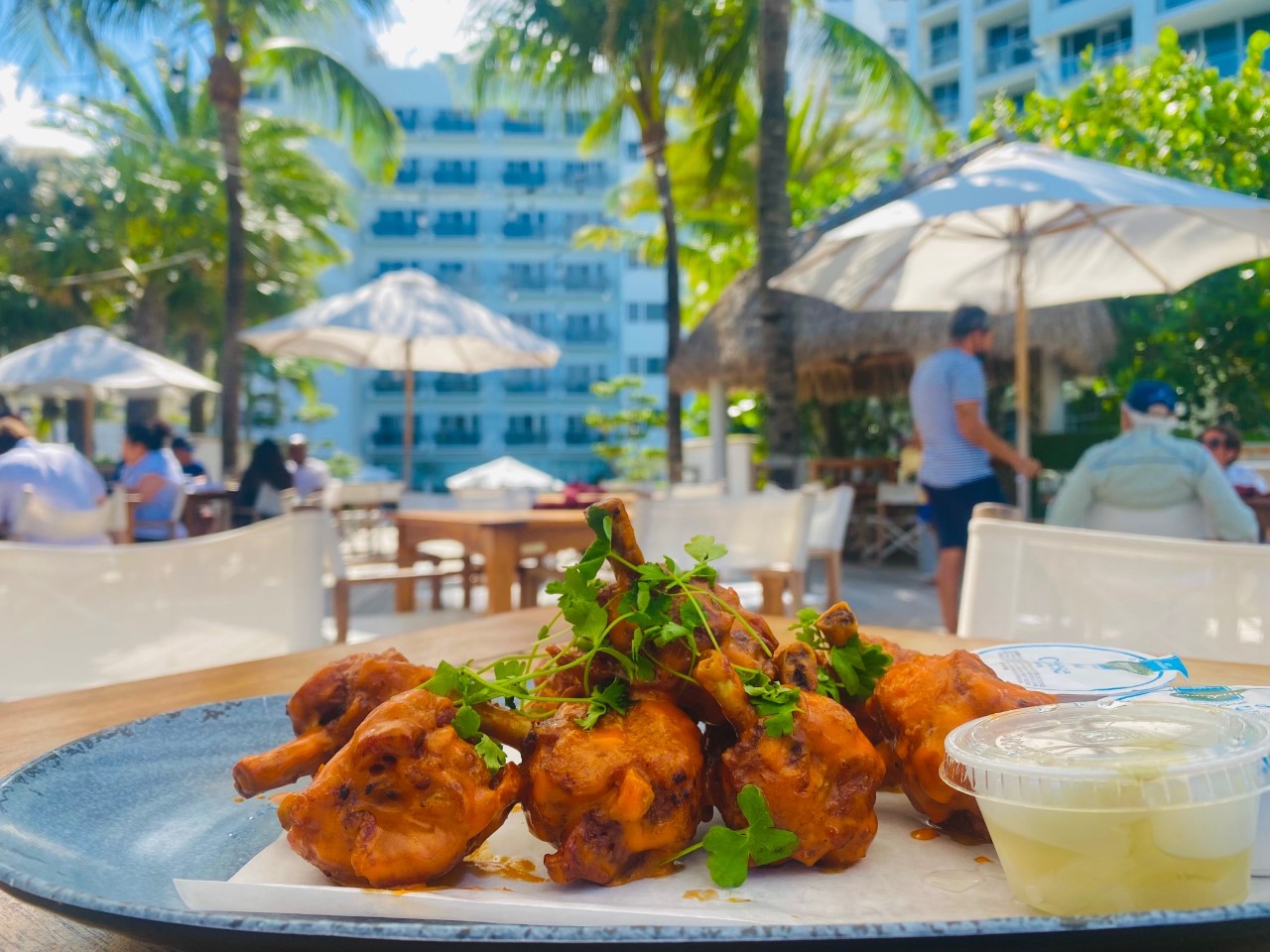 Kale
Caesar

Salad

Because you know I'm a caesar salad coinsurer!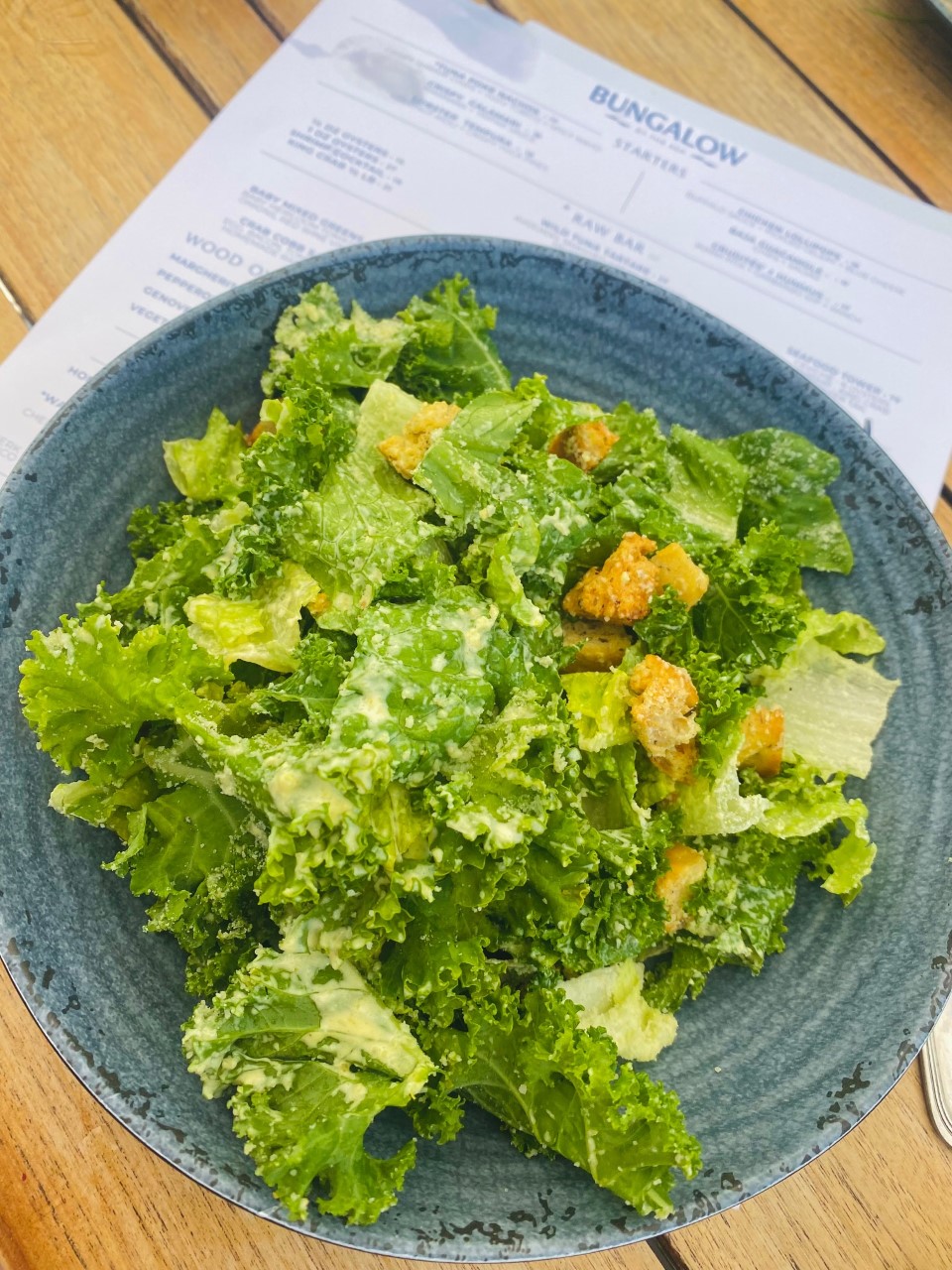 Margherita

Pizza

The picture speaks for itself. Delicious.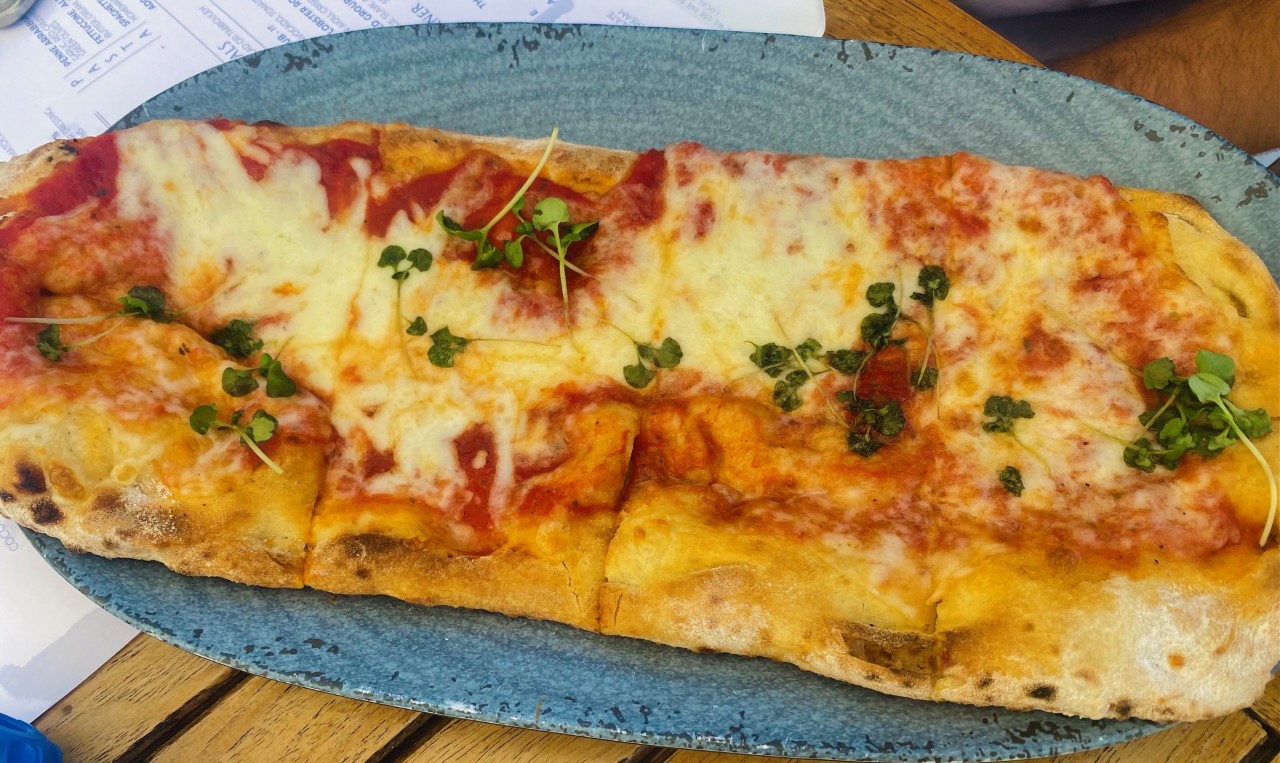 They also offer popsicles in a ton of different flavors!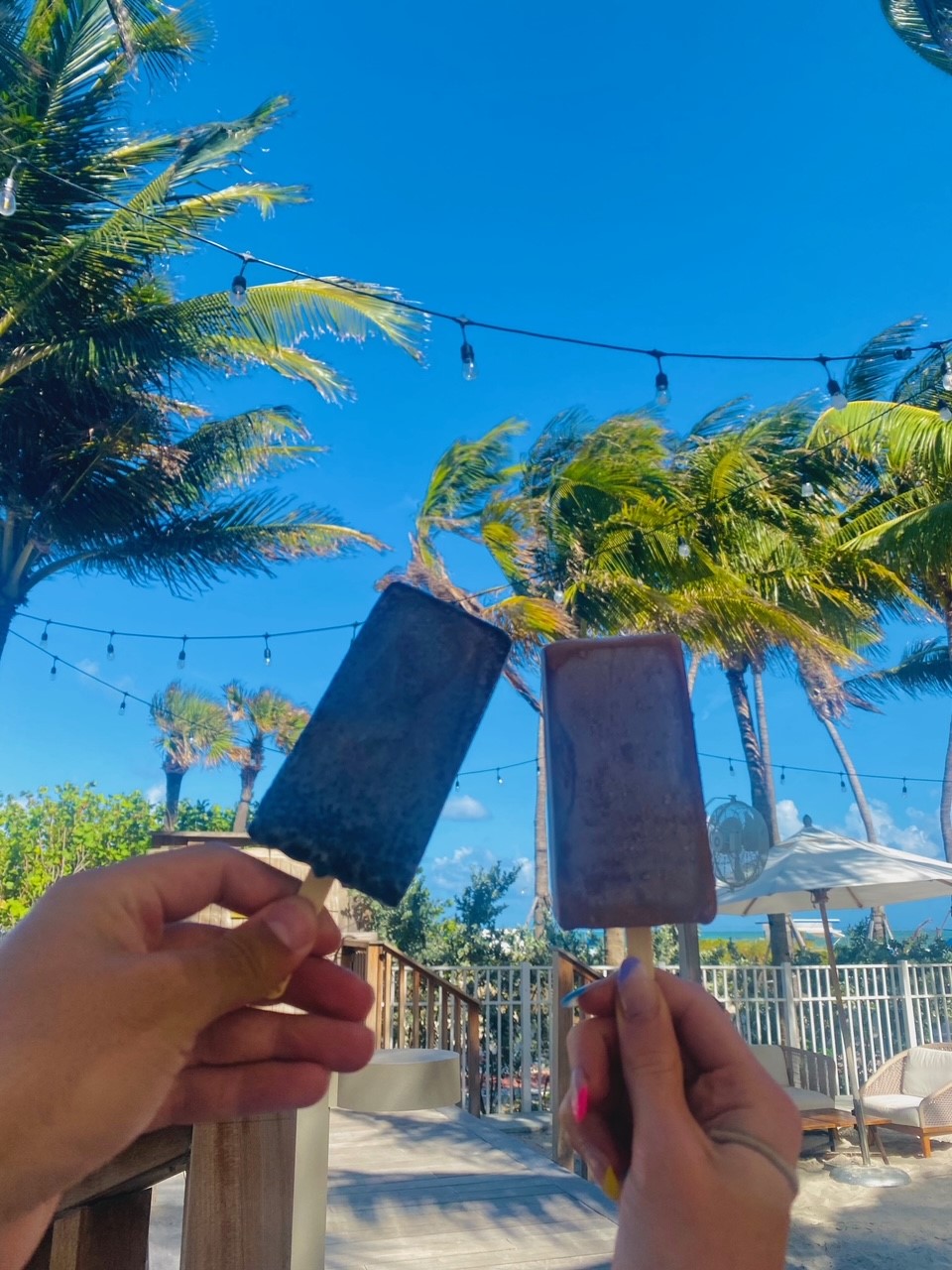 The
Breakfast

– Donna Mare

Trattoria

Donna Mare is their main fabulous hotel restaurant. Breakfast is served here, lunch is served here, dinner, everything. Decorated with their signature potted green plants, the atmosphere is fresh and inviting.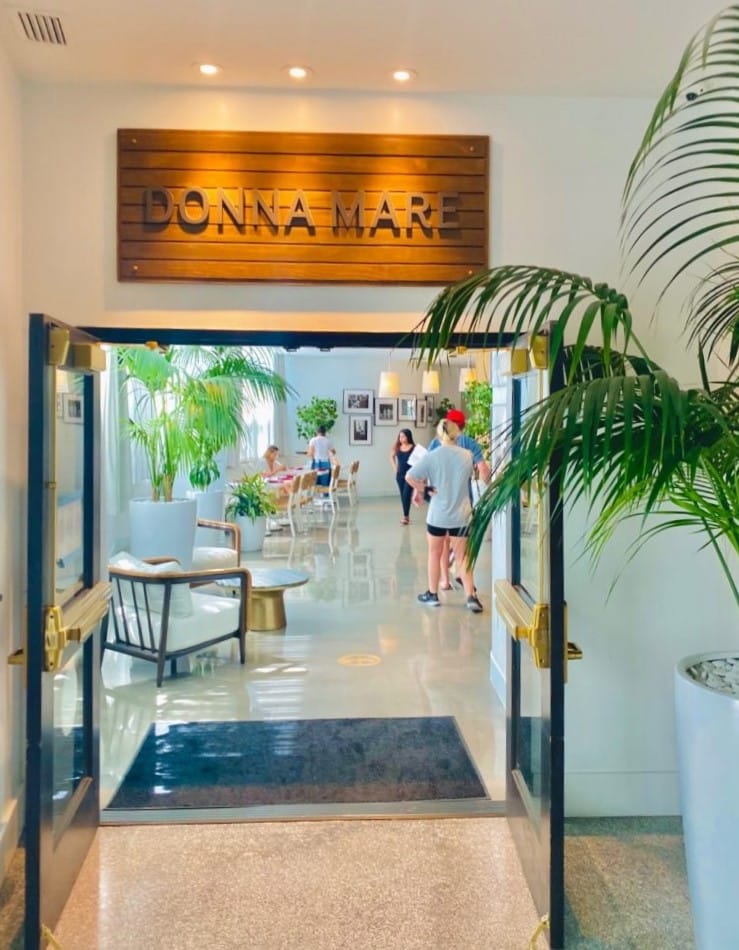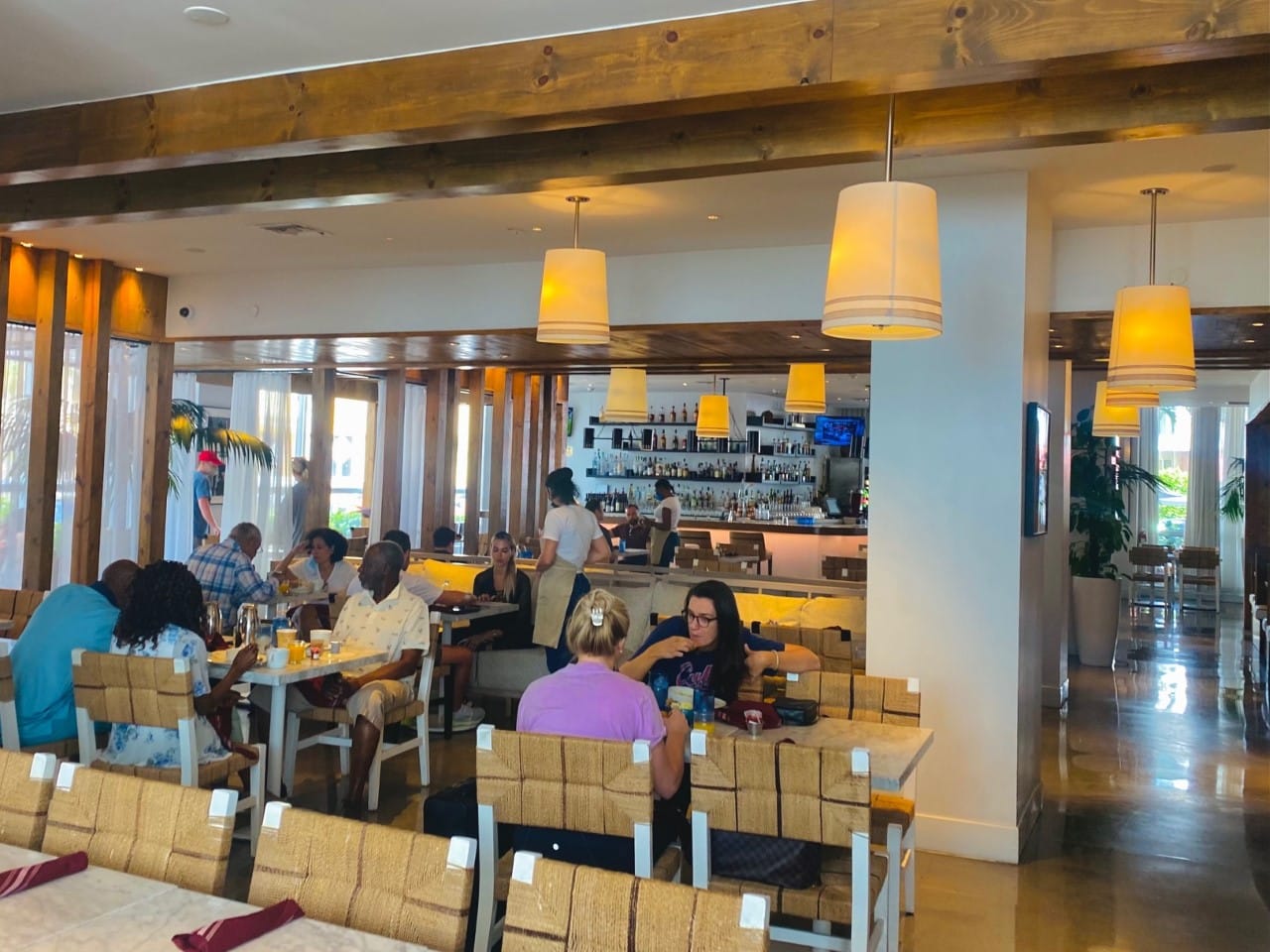 For breakfast, you can order off the menu and get a $25 dollar special that comes with a good amount of food, or you can buy the all you can eat buffet for $25 which has all that food and more, plus you can eat as much as you want. It comes with coffee and orange juice and it is overall such a great deal!! Food was delicious and made for a great start to the day.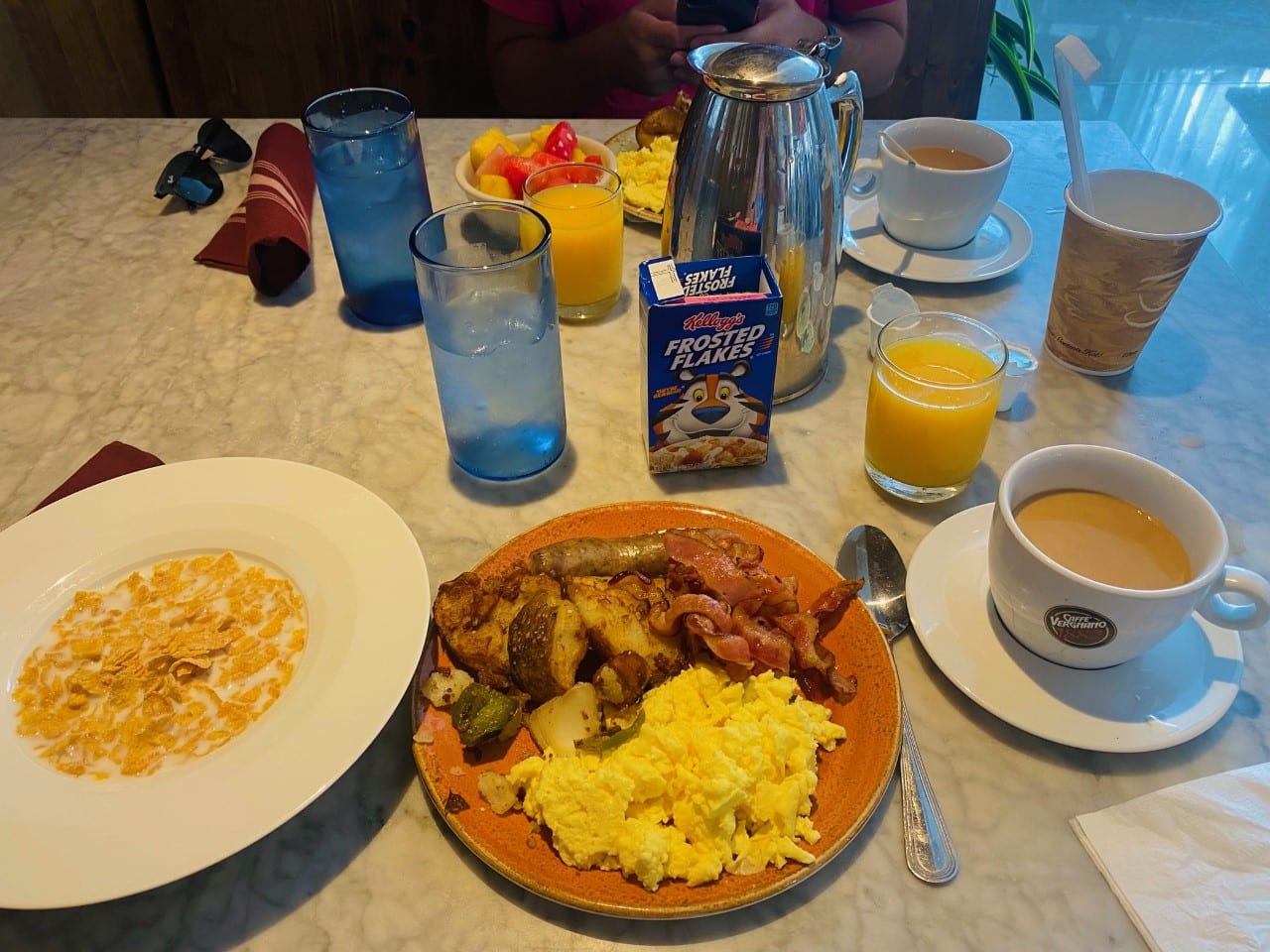 Peep the picture below to see all the foods they offer with that great breakfast option.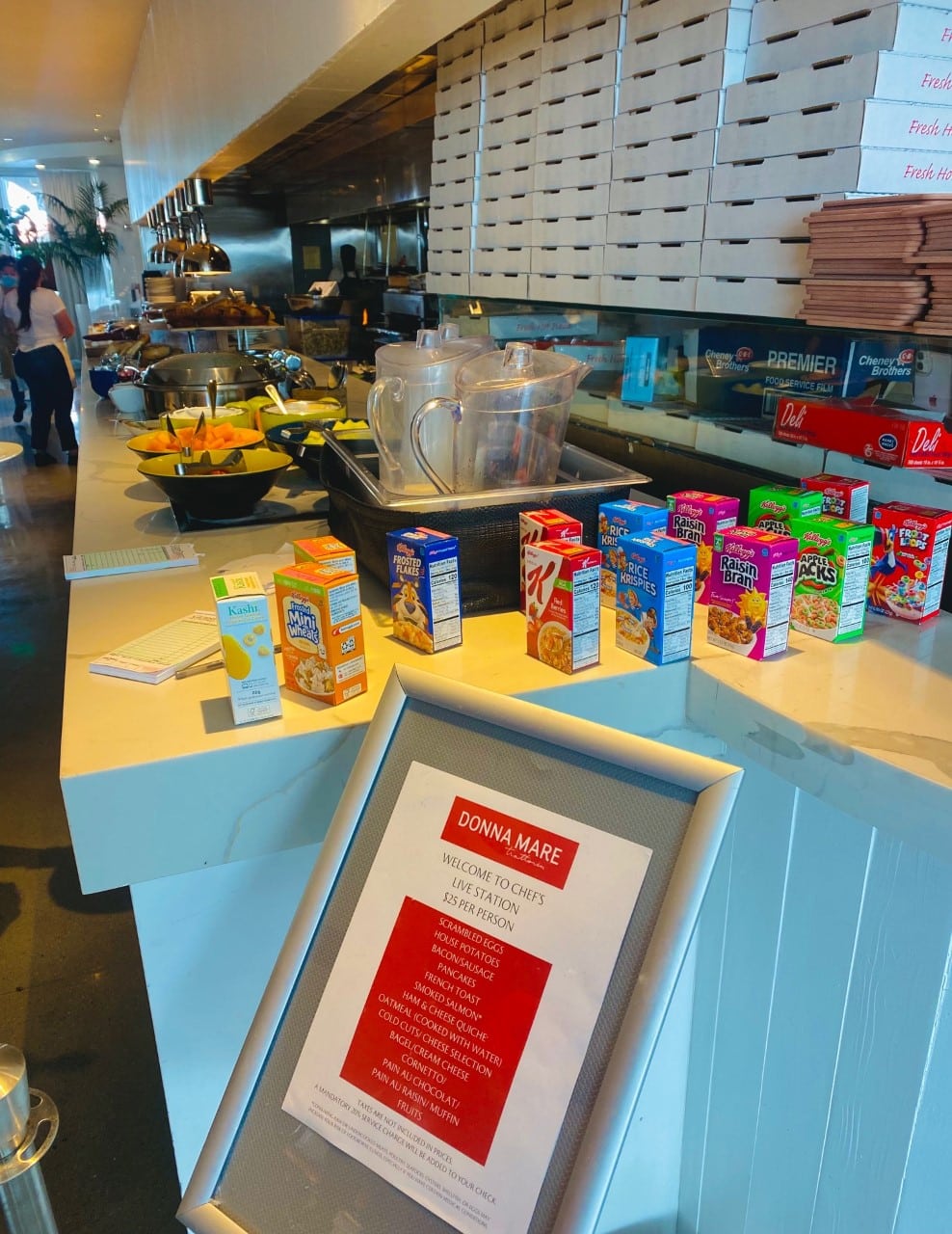 The
Dinner

– Donna Mare

Trattoria

I know there are so many restaurants in Miami to go try, but Donna Mare is just so good! We had to try dinner as well.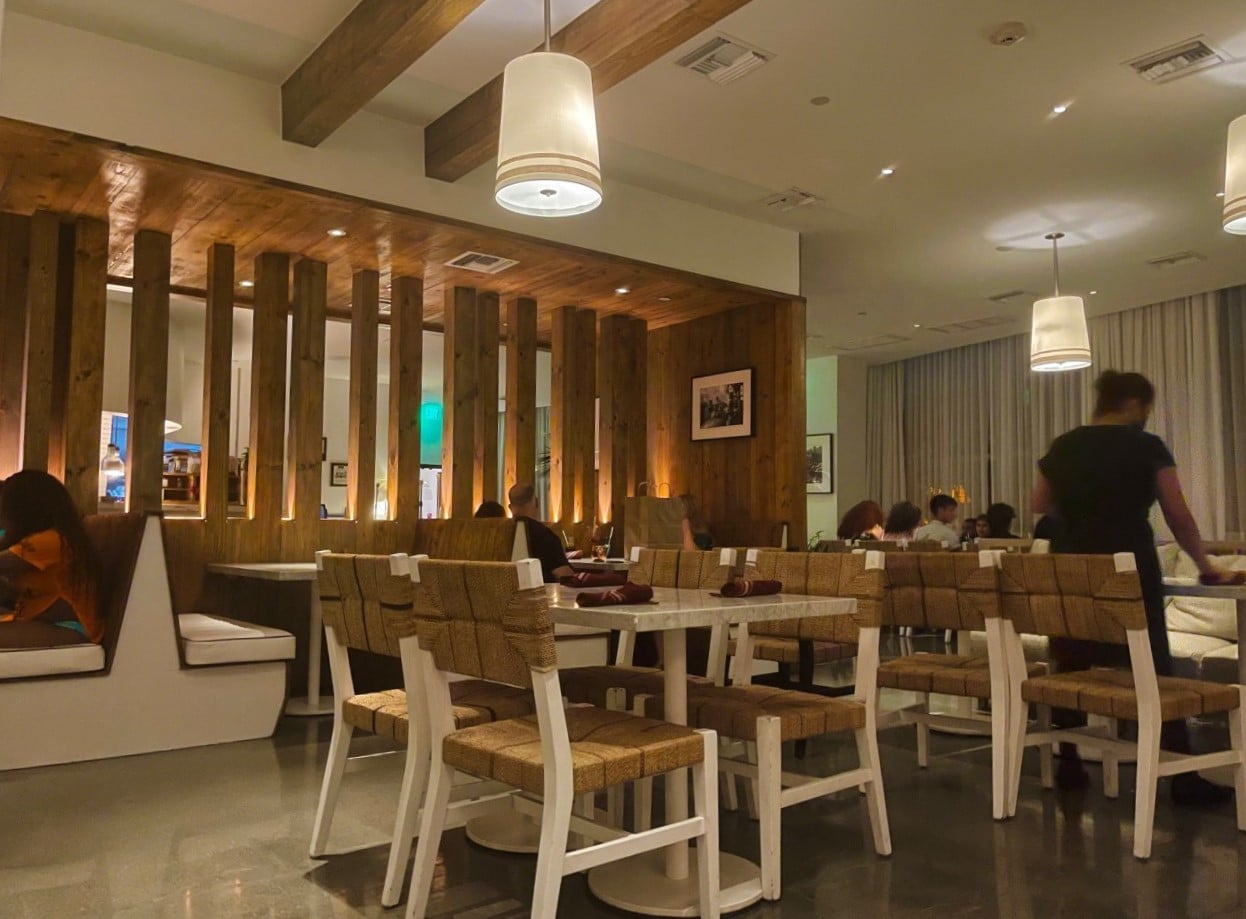 Here is some of the food I enjoyed:
The
Tagliere

Misto

Aka, Charcuterie Board. You get to choose three meats and three cheeses. Full of flavor, and so enjoyable. I love charcuterie boards!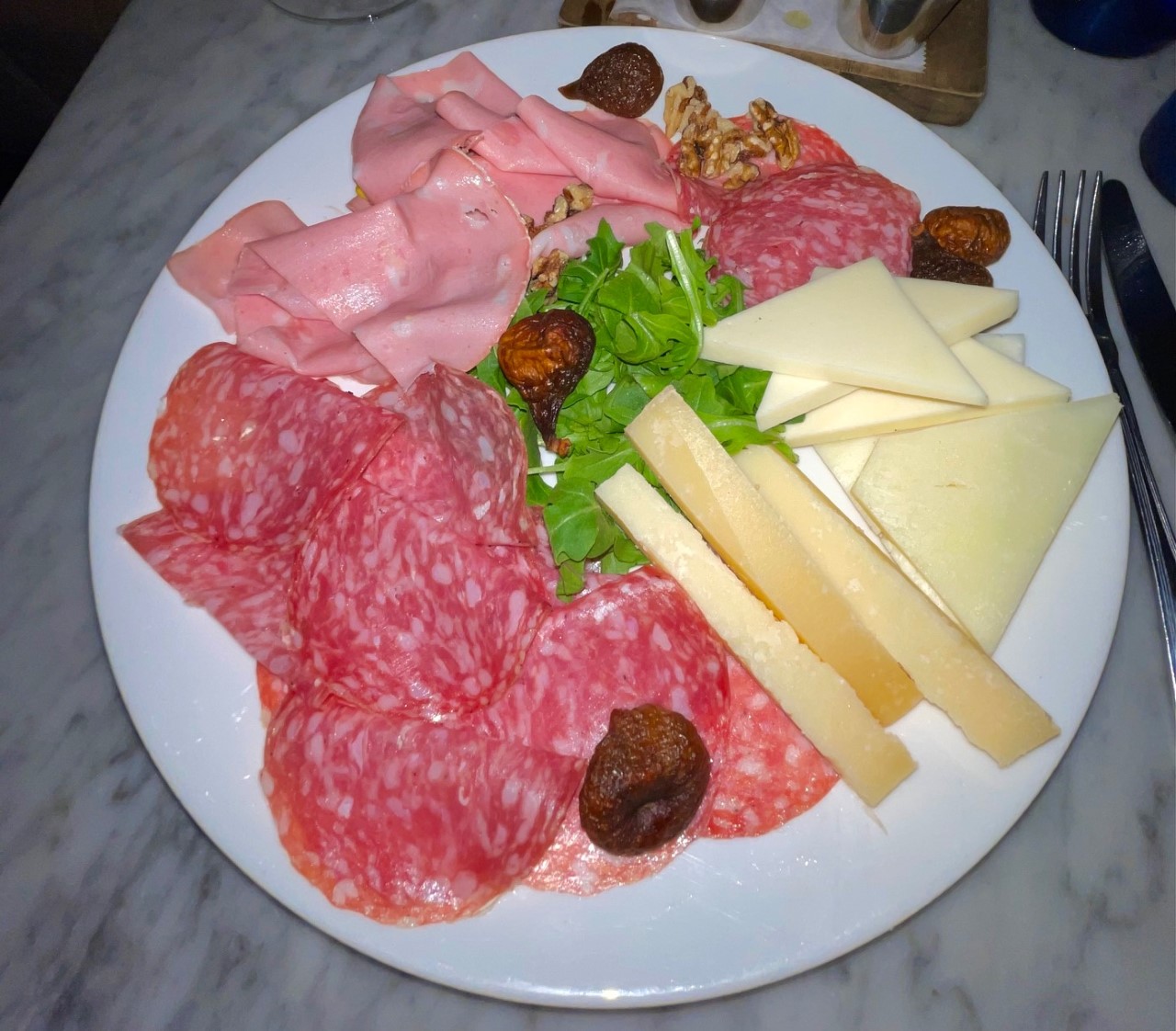 Cedar
Plank

Salmon

The presentation is colorful and the flavor is just right! A marvelous final meal of the day.
The
Final

Thought

I LOVED staying at the Cadillac Hotel. It was luxurious and gorgeous and the perfect Miami Getaway. A 10 minute drive to South Beach, or 30 minute walk, it was in an ideal location. The shops and cafes around it were great and helpful, and their personal beach was a door away.

After all the stress and the searching and not finding the perfect hotel, I can say now that I really did find the best place to stay.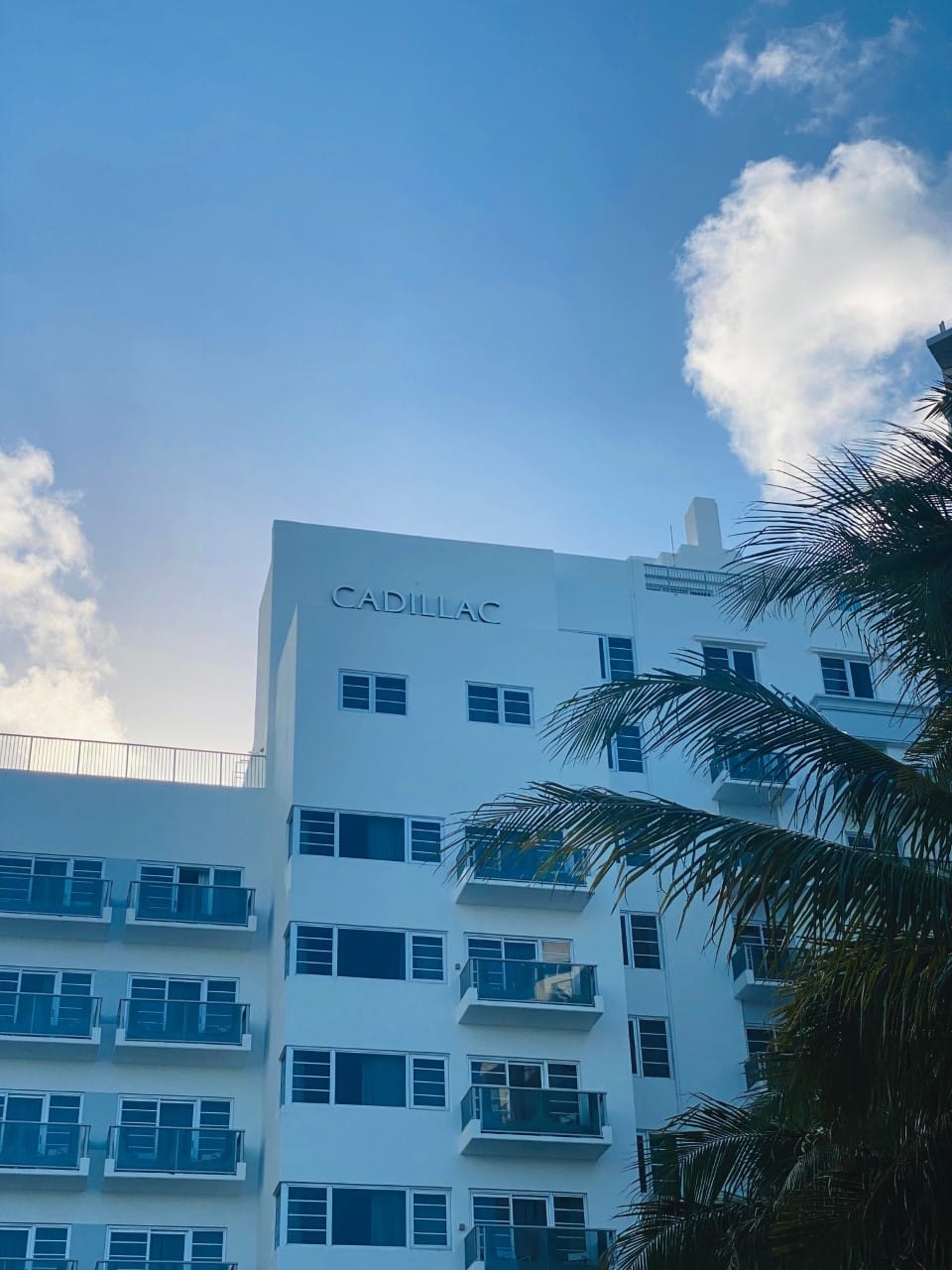 Thank you for the best place to stay in Miami Beach!
xoxo, Jess!
LET'S CONNECT!
My IG: @jessicacastello
Twitter: @jessicacastello
Traveler.com's IG: @travelerlogue