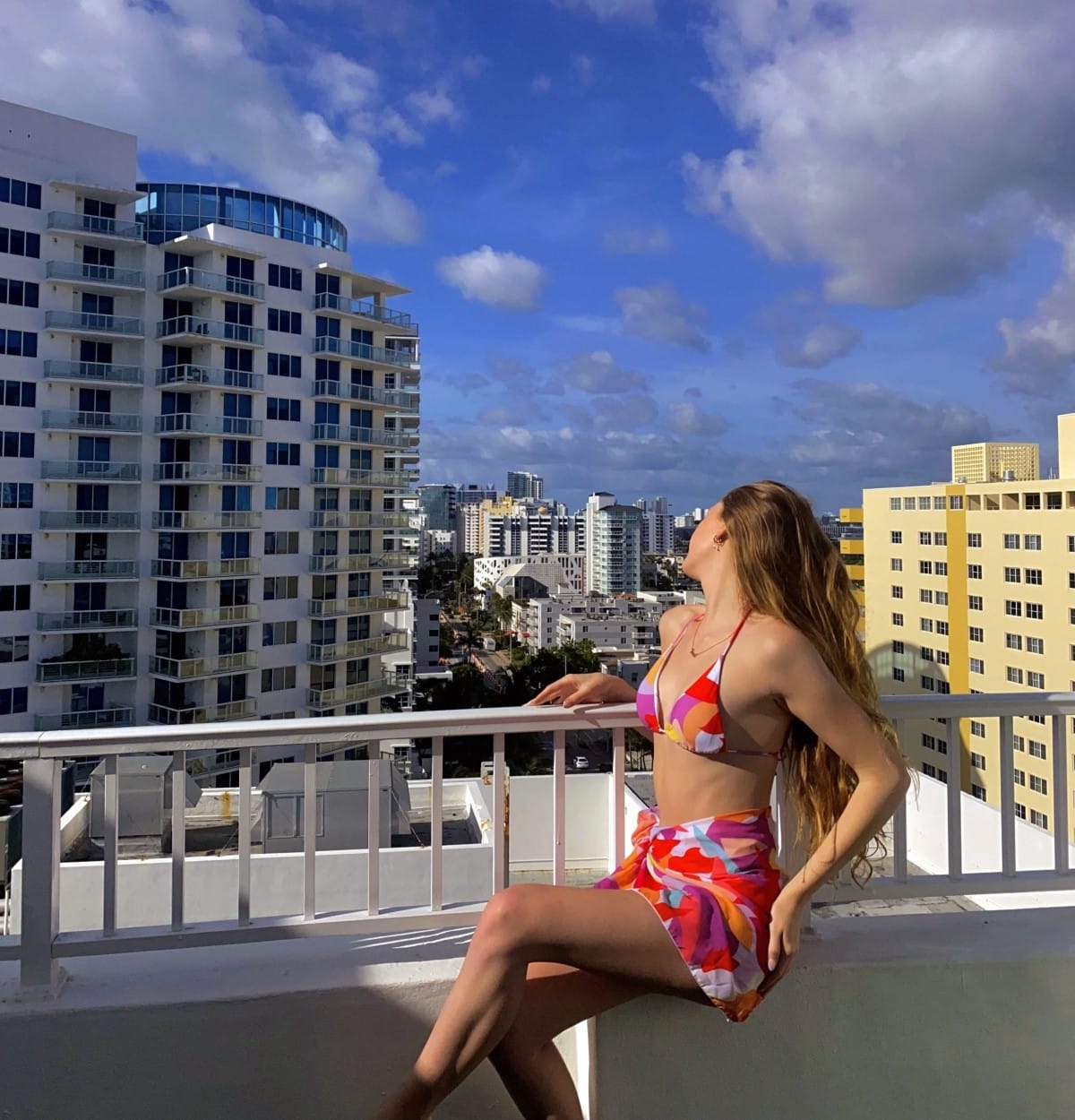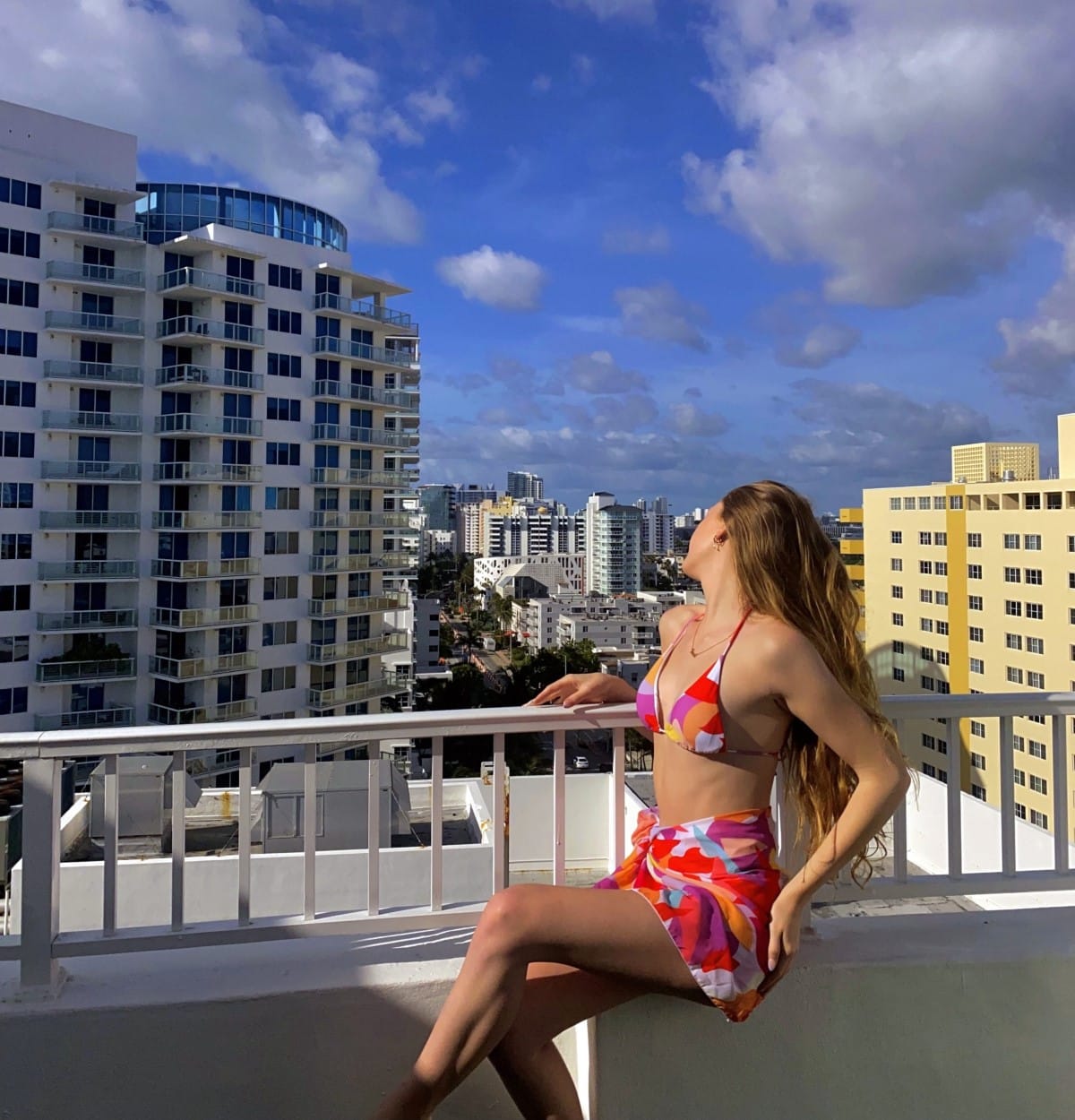 The
Ultimate
Miami
Beach
Guide
The Mother of all Miami Beach Guide articles. I did all the research for you, I found all the best spots. Forget all the other articles of "Top 10 Restaurants in Miami Beach" or others of the like. There's usually only like, one good restaurant worth seeing in those articles. But I weeded through them all and gathered the best, most unique places. So look no further!
An FYI: This article is for Miami Beach only. Not Miami. They are separate entities. I can never find any articles that show fun things in only Miami Beach, so I decided to make one! If you want me to do what I'm doing here but for Miami only, shoot me a message on Instagram or comment below! I'd be happy to make a guide if you so wish:) Now without further ado, let's get started!
Where To Stay?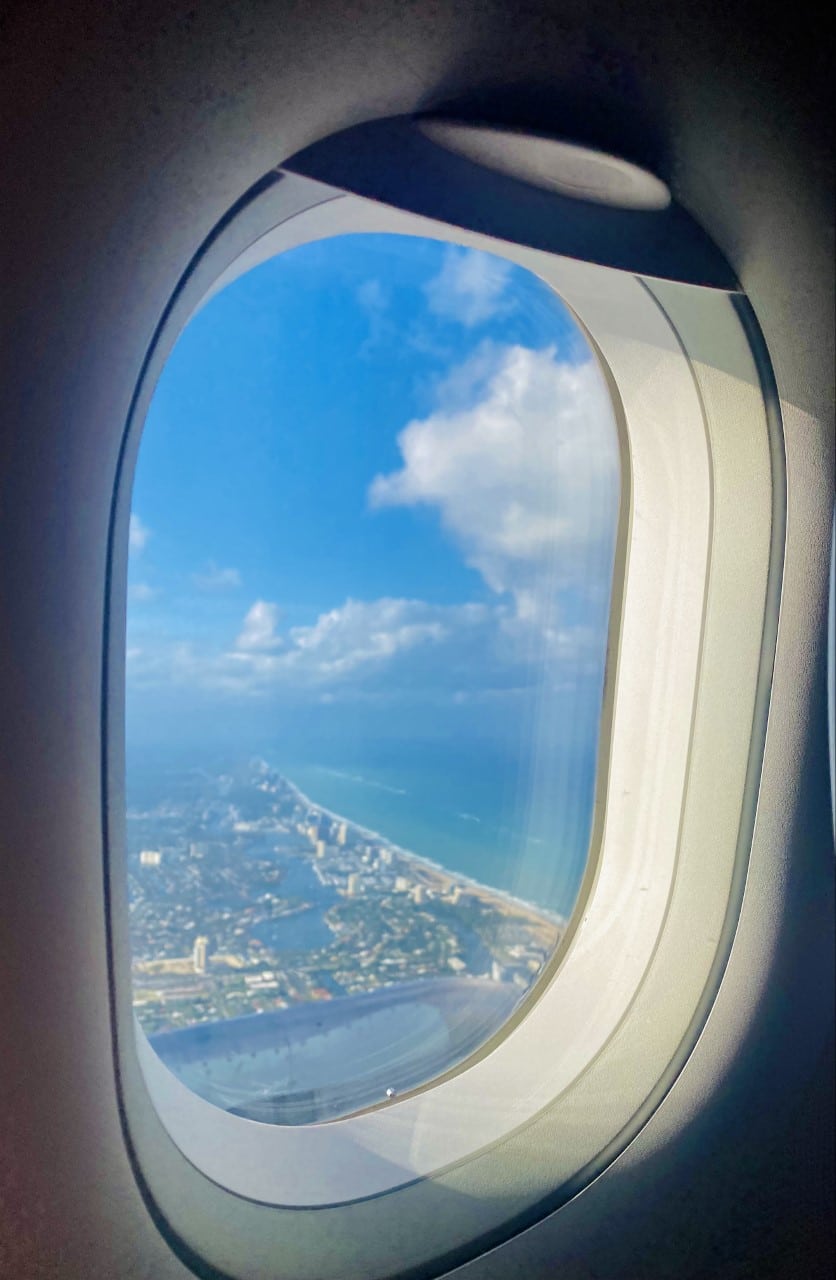 Picking a place to stay in Miami Beach is so difficult. There's so many places, so many options, where do you even start?
Let's start with picking either North, South, or Mid.
South Beach is where it's bustling. All the crazy bars, clubs, restaurants, are in South Beach.
Late into the morning hours of the night it can get a bit crazy. Lots of noise, tons of drunk people, it's definitely wild. I like coming here to experience everything, but I would definitely want a break.
North Beach is more expensive and residential. It is peaceful and quiet and a nice place to live. But we aren't here to search for houses, we're here to have a good time.
Mid Beach, in my opinion, is perfect. You've got balance. Quieter but close to the noise. So that's exactly where I chose.
Cadillac Hotel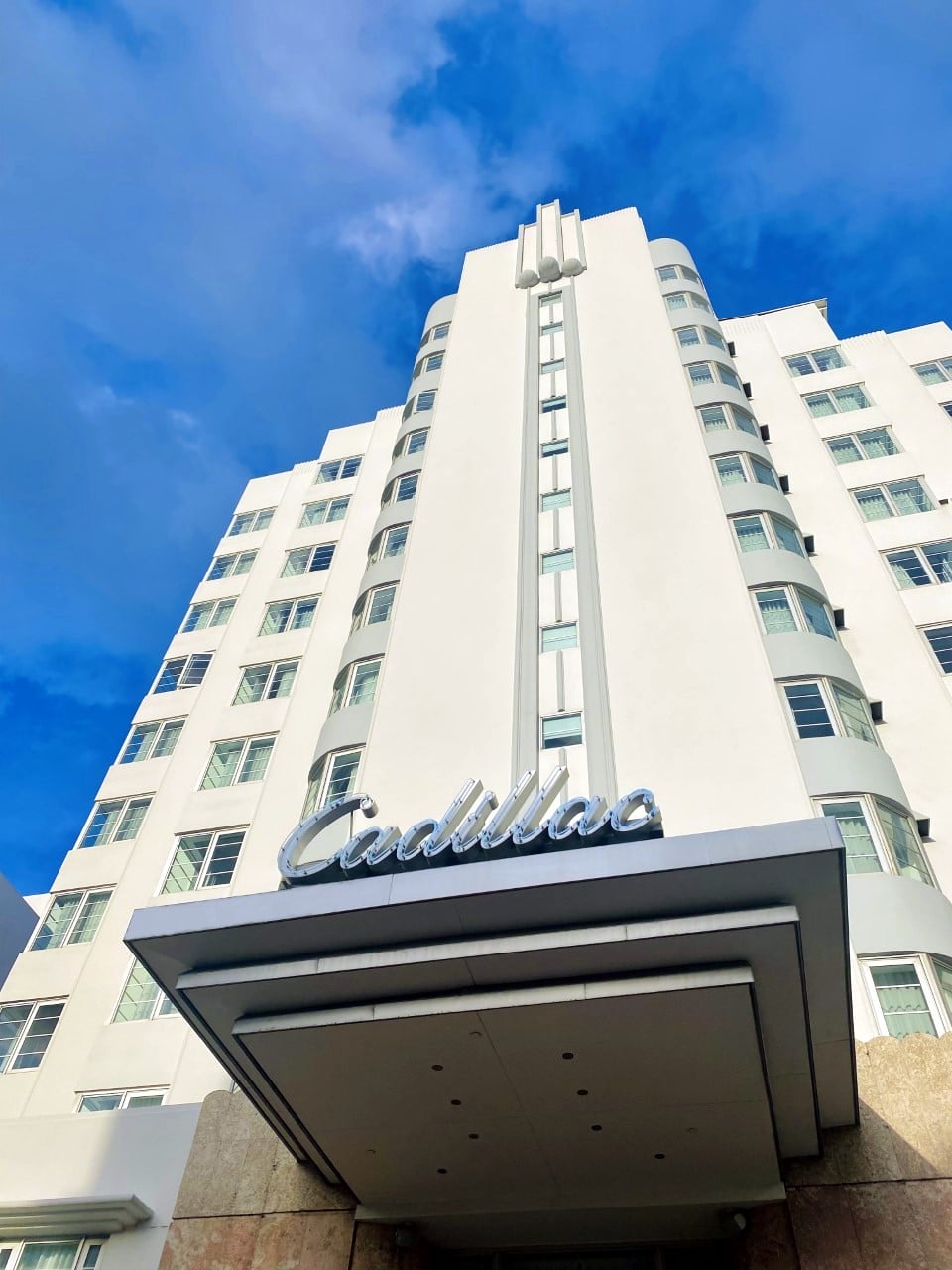 Beautiful, luxurious, and in the perfect location. Mid Beach.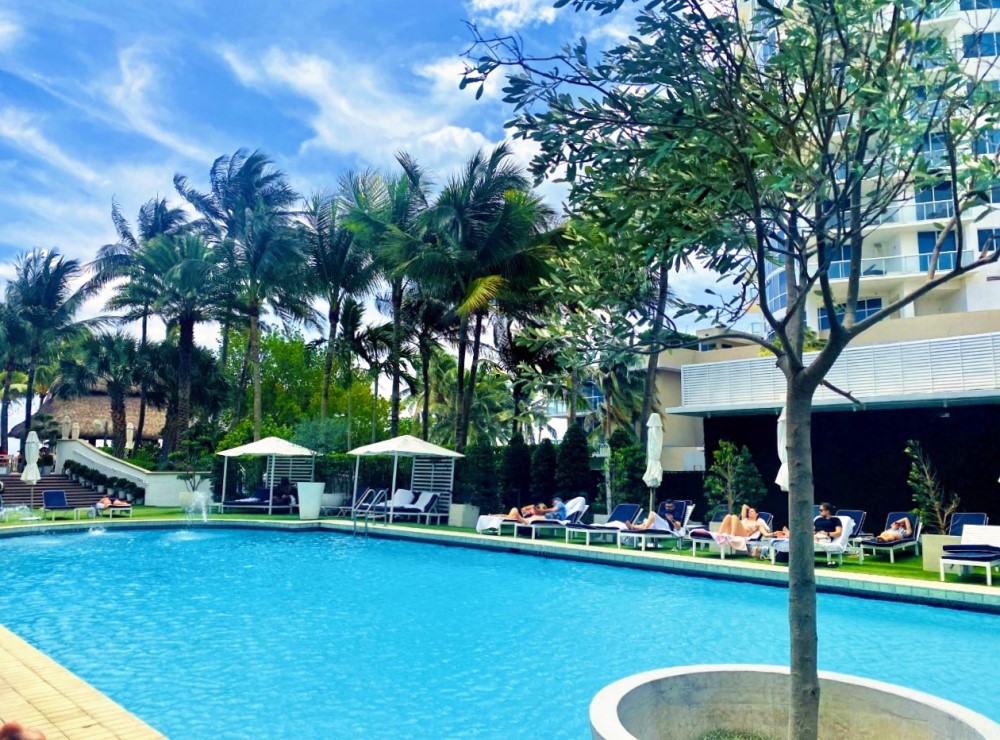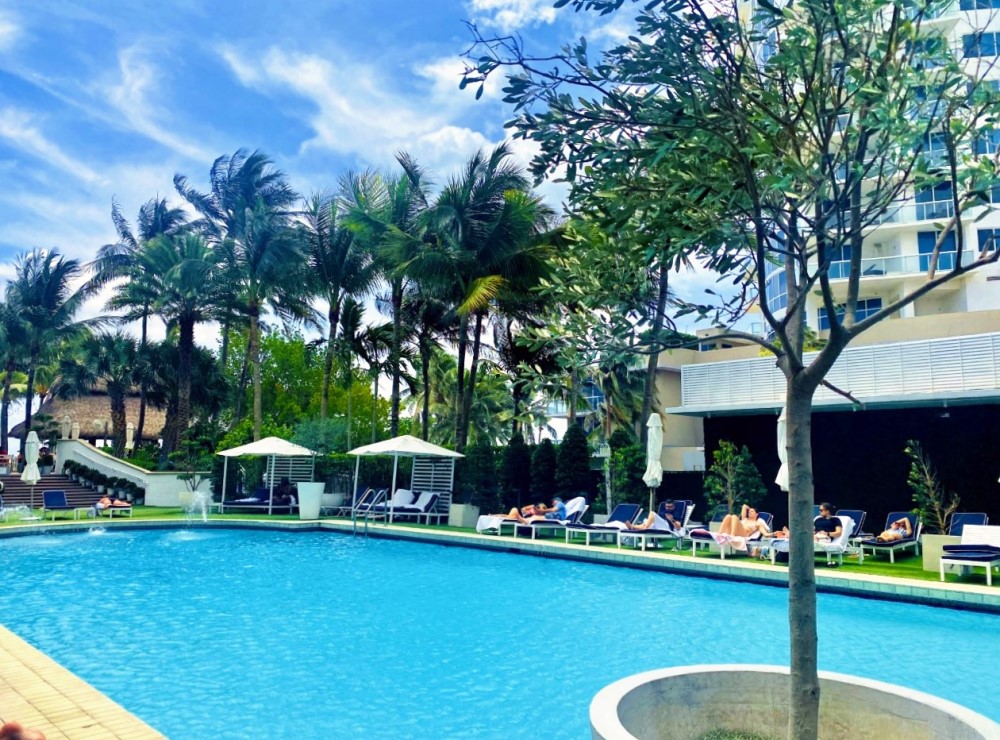 2 different pools, one hot tub, 2 fabulous restaurants, an indoor bar, a fitness center, a private beach, and stunning rooms that will complete your perfect vacation. Only a 30 min walk or 10 minute drive to South Beach.
See my full article of The Cadillac Hotel of when I personally stayed, here!
And visit the Cadillac Hotel's website here!
Where To Eat?
So many places to choose from, but these stood out the most to me!
The Social Club
A fabulous place for brunch! I'm just going to start off and say that their breakfast potatoes are amazing. 10/10 would recommend. They have bottomless mimosas which you know I got, and the atmosphere was lively and fun. Definitely put on your boujee brunch dress and go here. Make a reservation as they're super popular and usually booked!
See my full article of when I visited The Social Club, here!
And also check out their website here!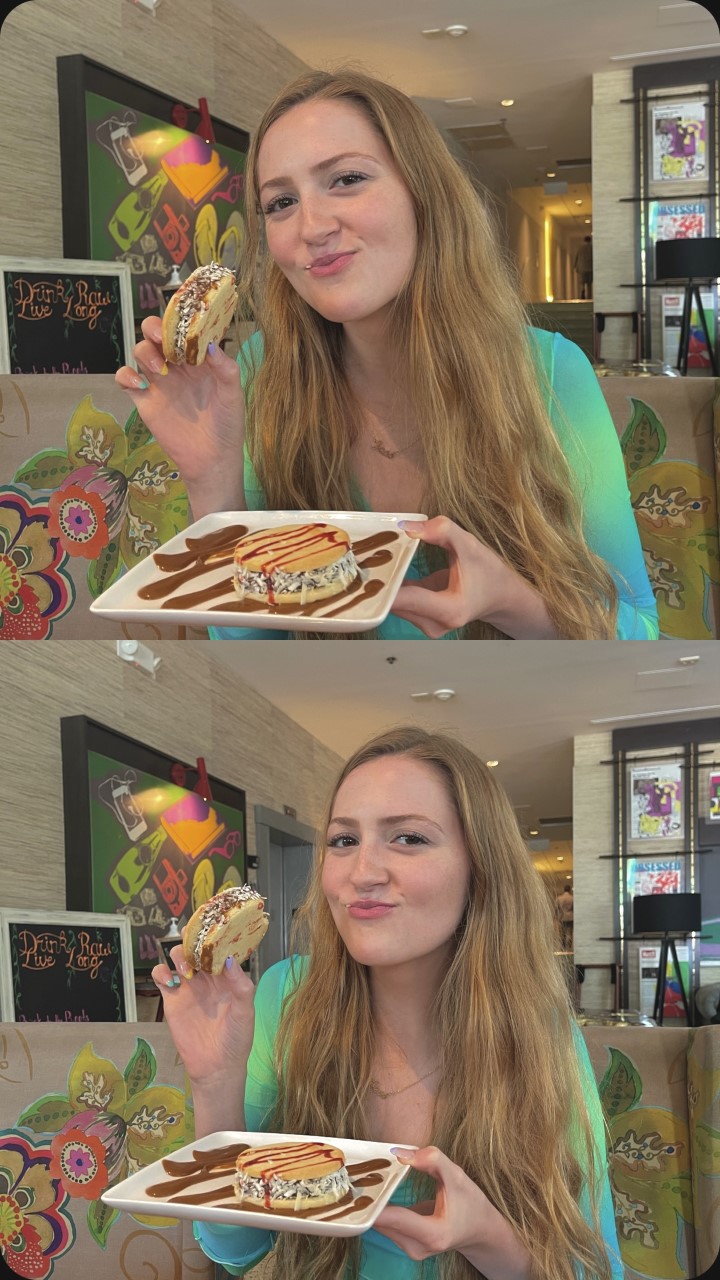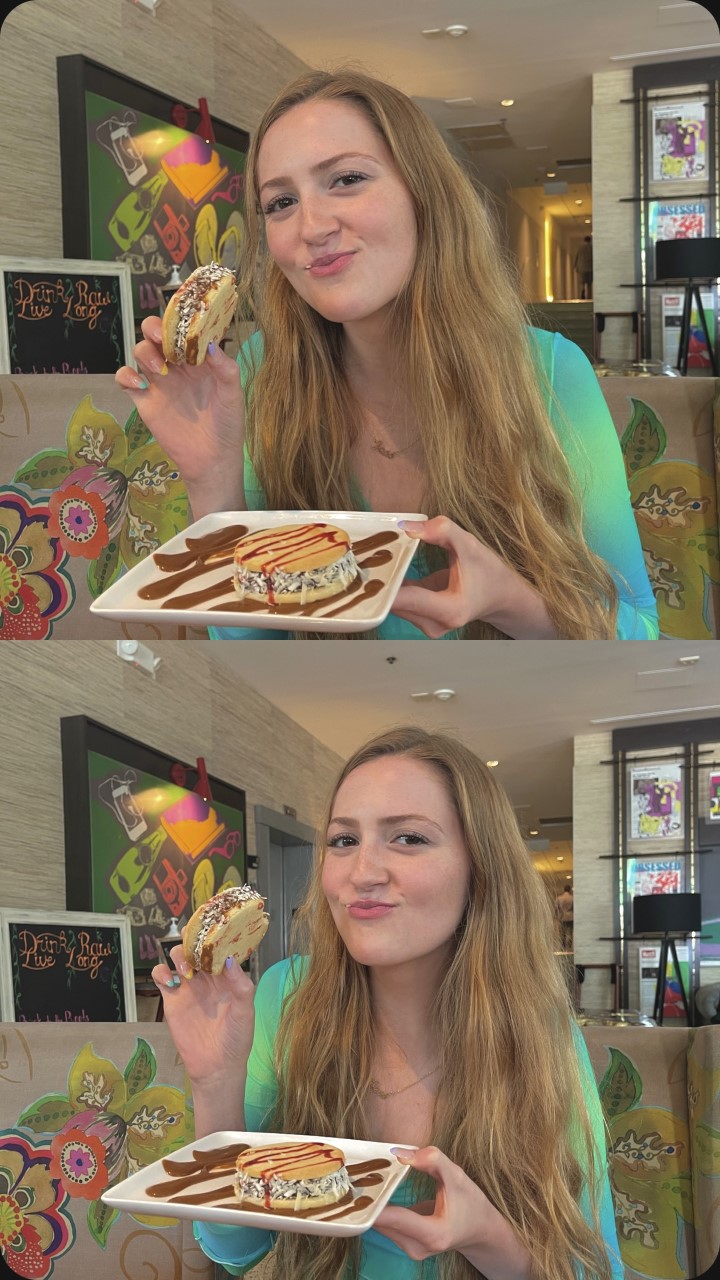 Bacon Bitch
Amazing place to get breakfast or brunch. Every employee has to greet you with "Hey Bitch", and overall the experience is one of a kind. Their menu also has the same flare, as you will be choosing between "Main Bitches" "Naked Bitches" "Side Bitches" "Extra Bitches" and so forth.
Their breakfast sandwiches are to die for, and their staple. The sandwiches are served on daily fresh baked croissants, and there are so many to choose from. They come out looking so extravagant, you will feel no shame taking a picture for instagram.
Unfortunately they do not have any Gluten Free bread options, as I would have loved to try one of their brilliant sandwiches. I had to settle for one of the Naked Bitches, which is still yummy!
A little warning! There was a super long line outside when I arrived at 11:30am, so I suggest coming right when they open or prepare to wait. There is a coffee shop super close nearby called Shepherd, so you might want to send a friend over while you keep your spot in line because it might be a while!
For me, the line went really fast, and we were sat within the next 30 minutes, and unfortunately, they don't allow outside food or drink. So Bye Bye coffee! Check out more of Bacon Bitch here!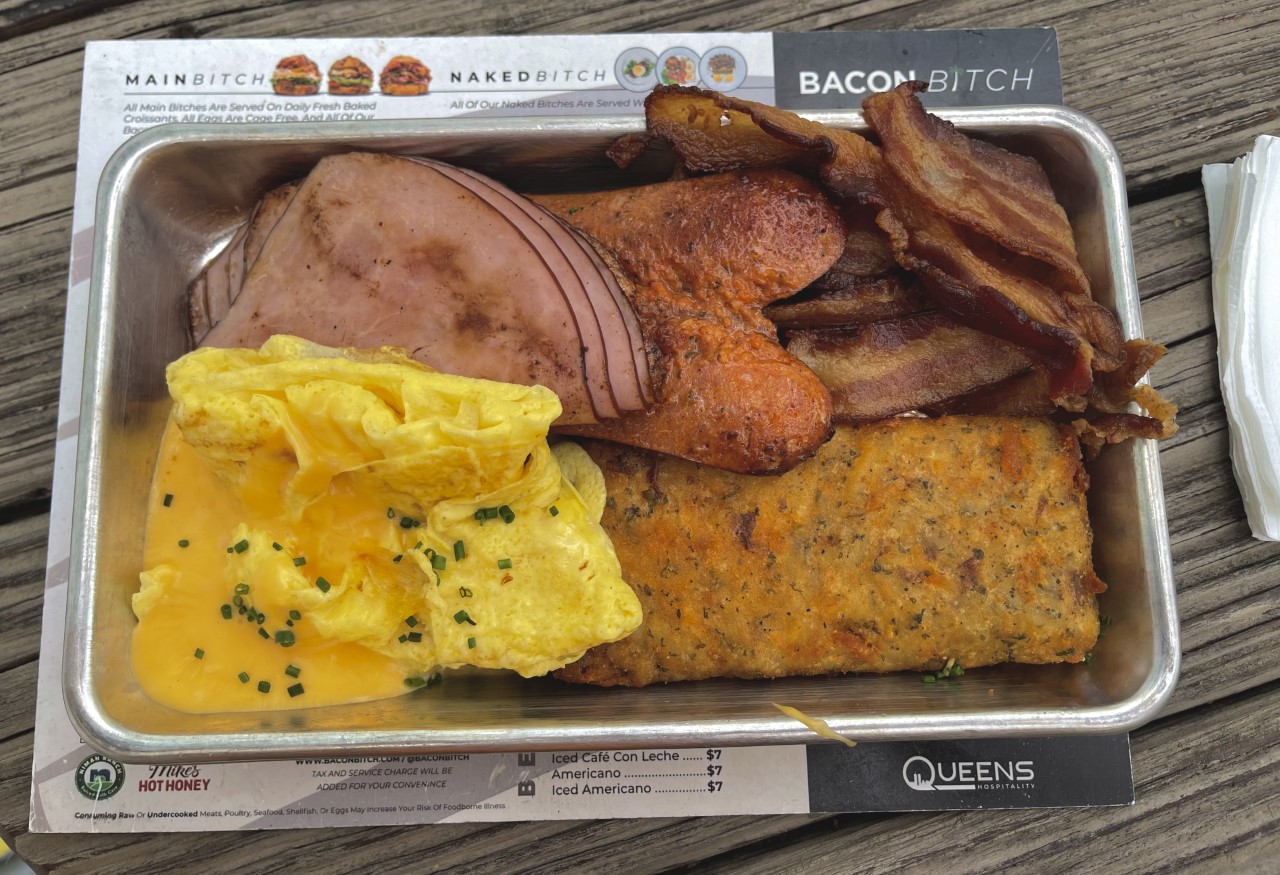 The Bungalow
Located at the Cadillac Hotel, the Bungalow is a gorgeous outdoor restaurant by the pool. There are chairs and tables in the sand and lots of palm trees to compliment your lunch. Get a drink served in a coconut, or try one of their many ice cold popsicles. Check out more of The Bungalow here!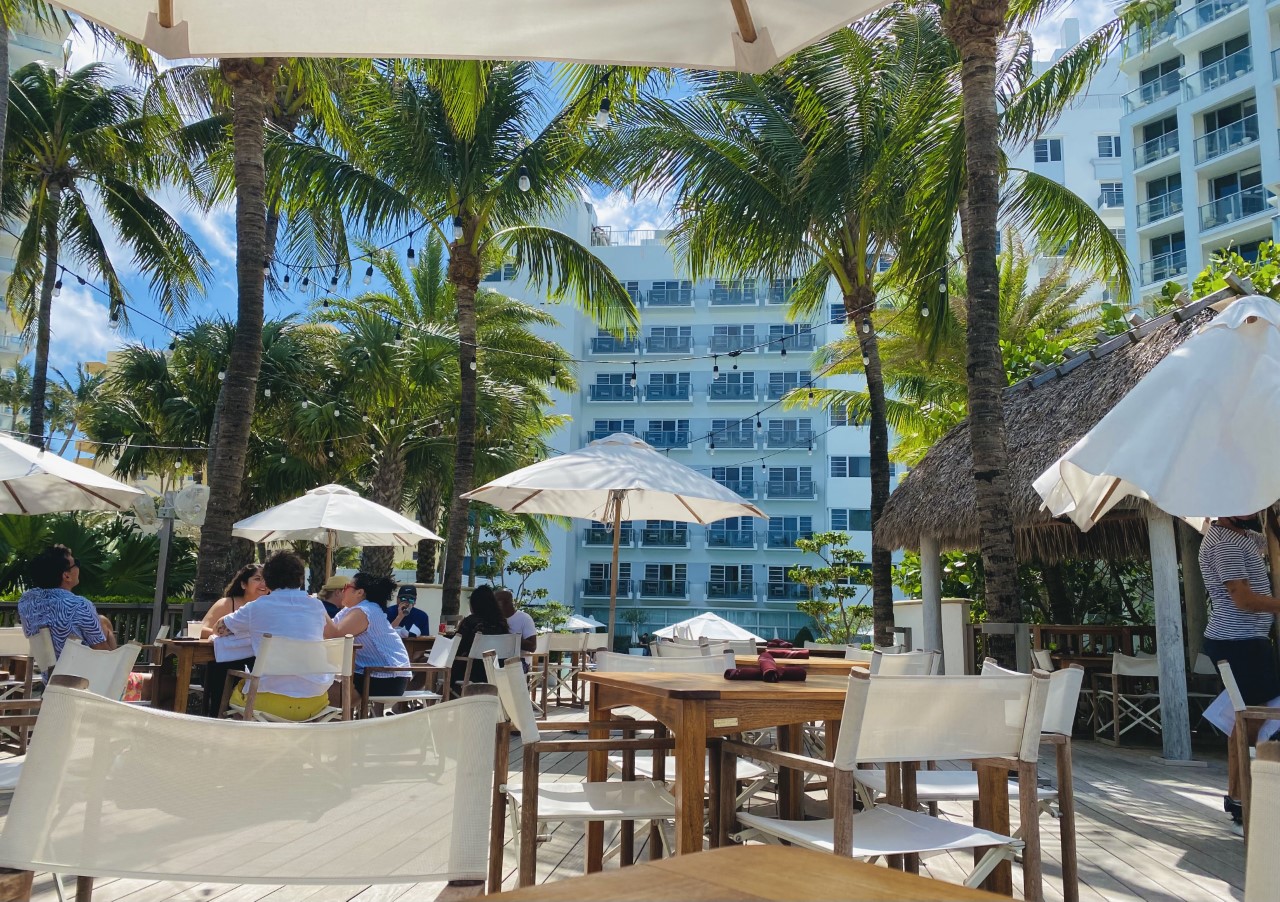 Serena at The Moxy
This. Entire. Place. Is. A. Vibe. A lively rooftop restaurant with SO much COLOR! They make couches look fancy and chic. Serena is so beautiful. Overhead lights brightens the place up and sucks you in to Serena's very own fantasy world. Wow. So pretty. Great place. Check out more of Serena here.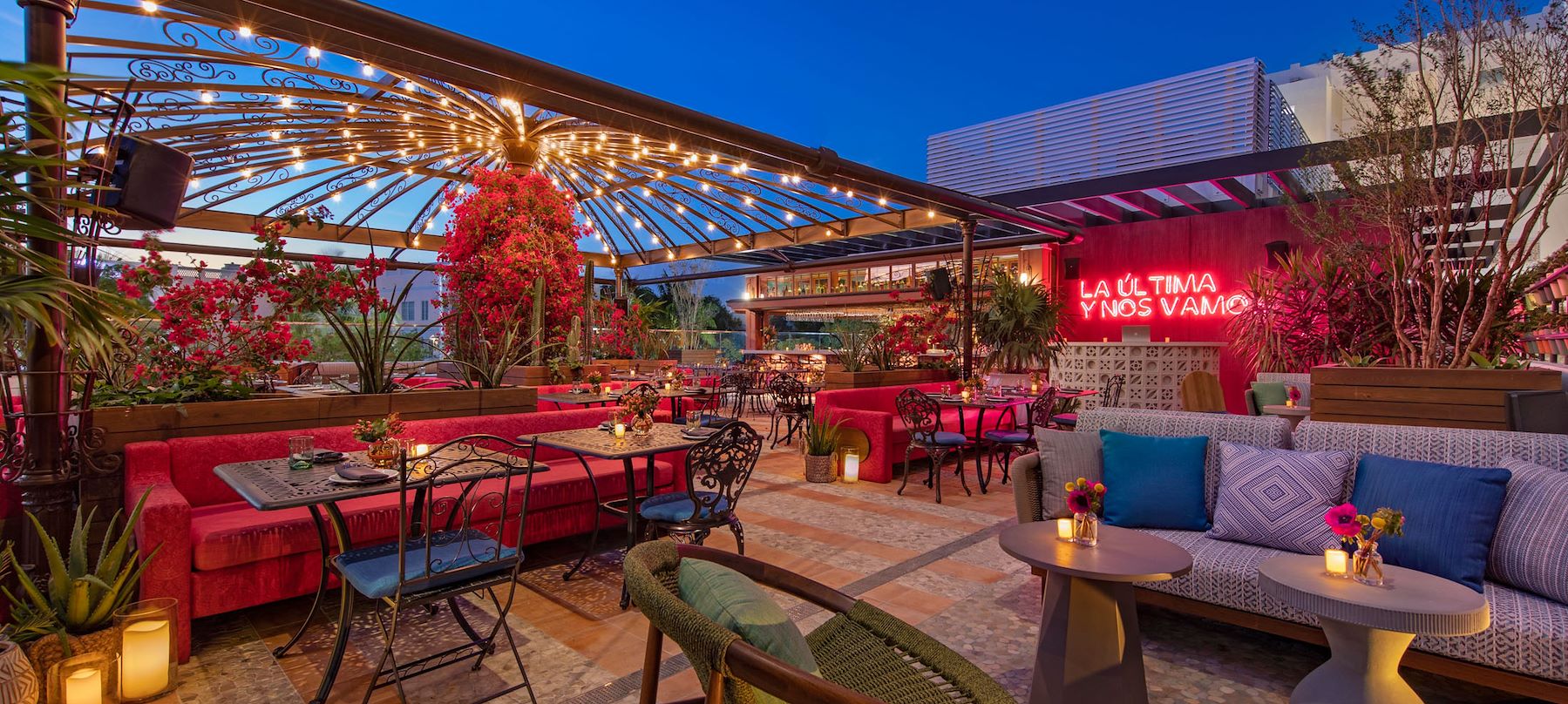 Dreamer
If you're someone who loves a good pink aesthetic, then you'll love Dreamer. Pink flamingos cover the walls. I cannot stress how cute this place is. They serve coffee, matcha, smoothies, bowls, açai, and some yummy bites such as sandwiches, salads, waffles, and baked goods. Stop here for an adorable breakfast or lunch! Check out more of Dreamer here!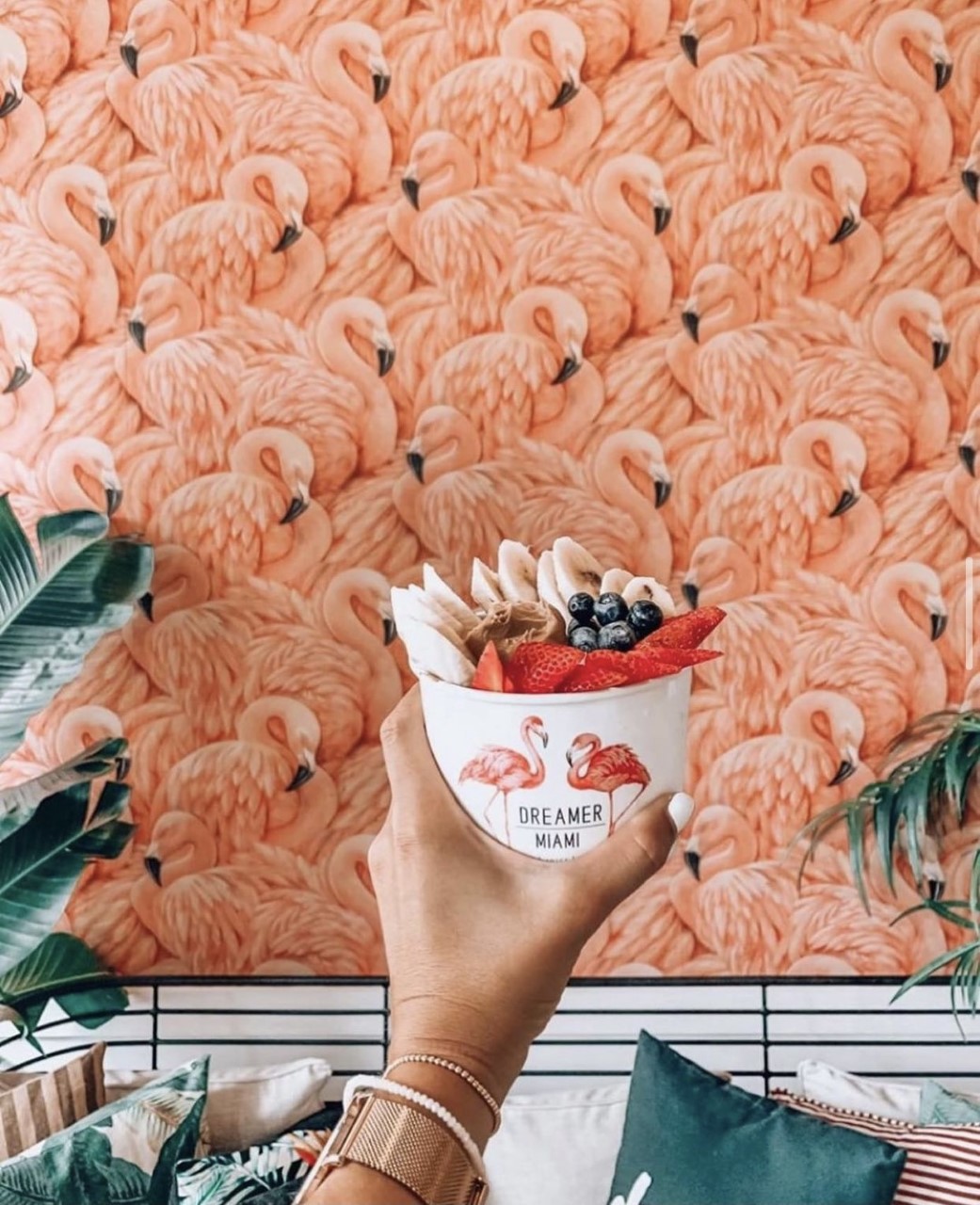 Strawberry Moon
In love in love in love! Very swanky restaurant located in the Goodtime Hotel. Step in to the world of Strawberry Moon with pink and white color schemes. Sit inside with tropical vibes, or an even bigger treat, sit poolside at one of their adorable couches. Get their signature cocktail, Strawberry Moon Forever and escape into a bubblegum dream. Check out more of Strawberry Moon and make reservations before its too late here!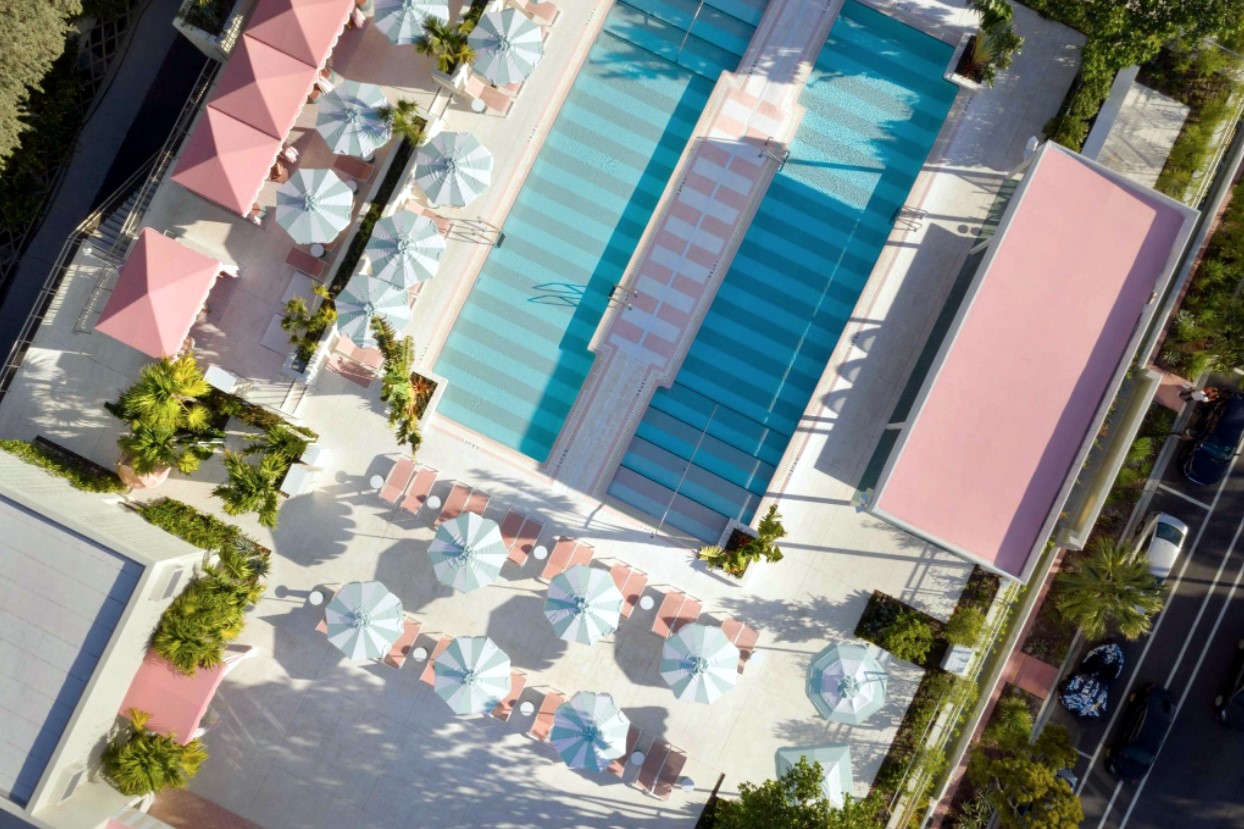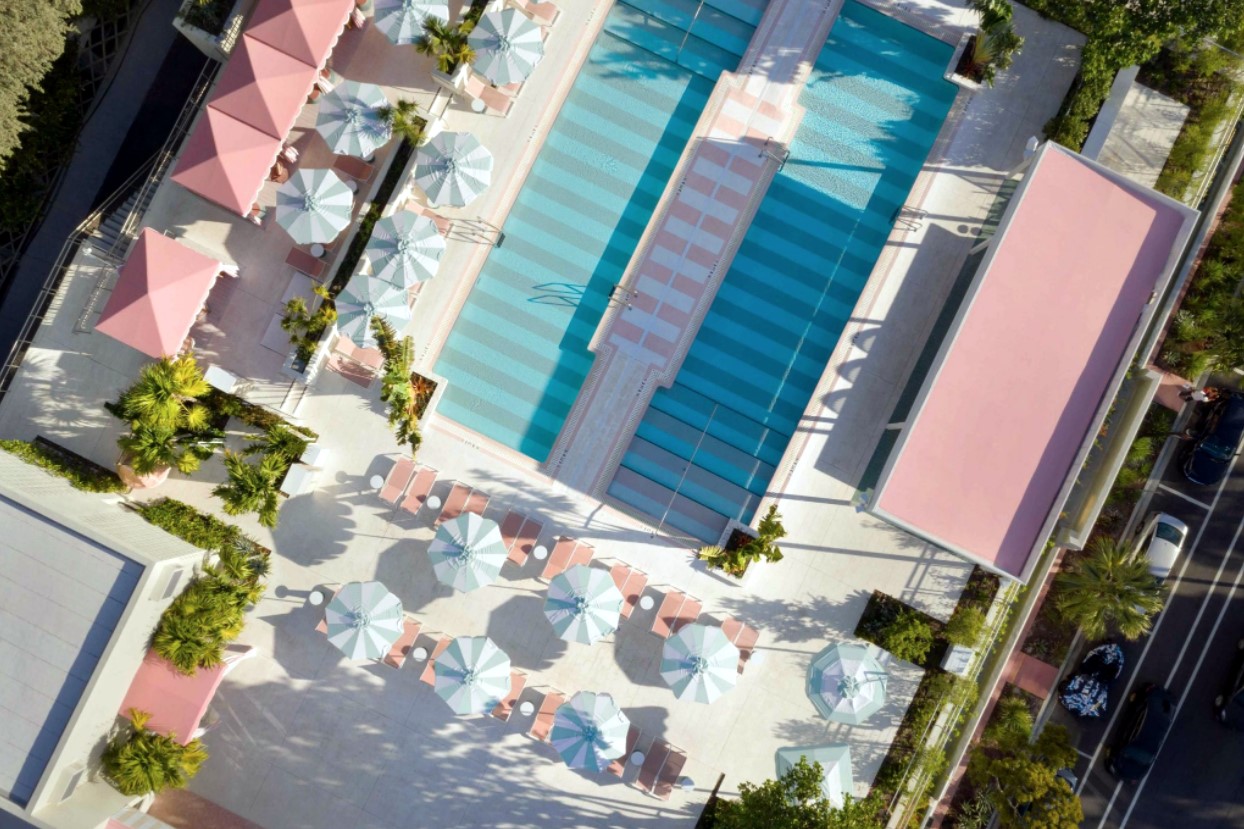 Nikki Beach
So beachy, so sunshiney. Nikki Beach screams "I'm on a vacation!" Picture sipping on a colada wearing a big floppy beach hat, black cat eyed sunglasses, and a long flowy white dress with strappy wedges. Very cute and very Florida. Stay late and drink at the Pearl Champagne Lounge (more info under Where To Drink). Check out more of Nikki Beach here.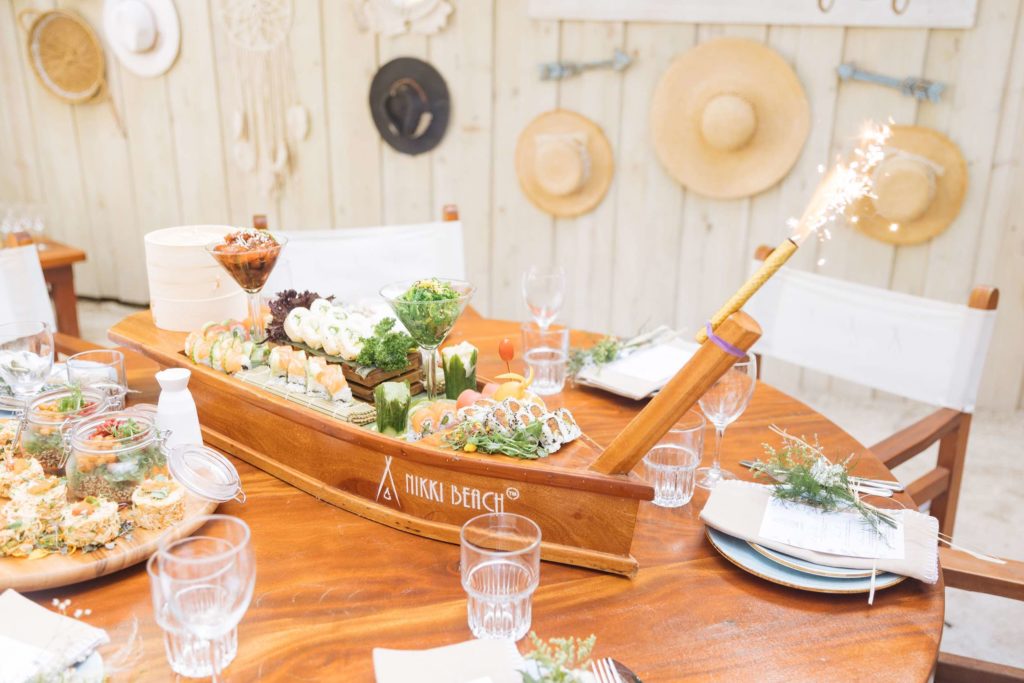 Bodega
This spot is fabulous and I'm gonna tell you why. During the day it is a colorful and eccentric taqueria, during the night, there is a secret door that leads you to an amazing hidden nightclub. But we will talk more about that later (under Where To Drink)!
The taqueria has amazing tacos and tequila drinks, and has a food truck parked on site. This is a super cool spot to enjoy during the day with some friends!! Check out more of Bodega here!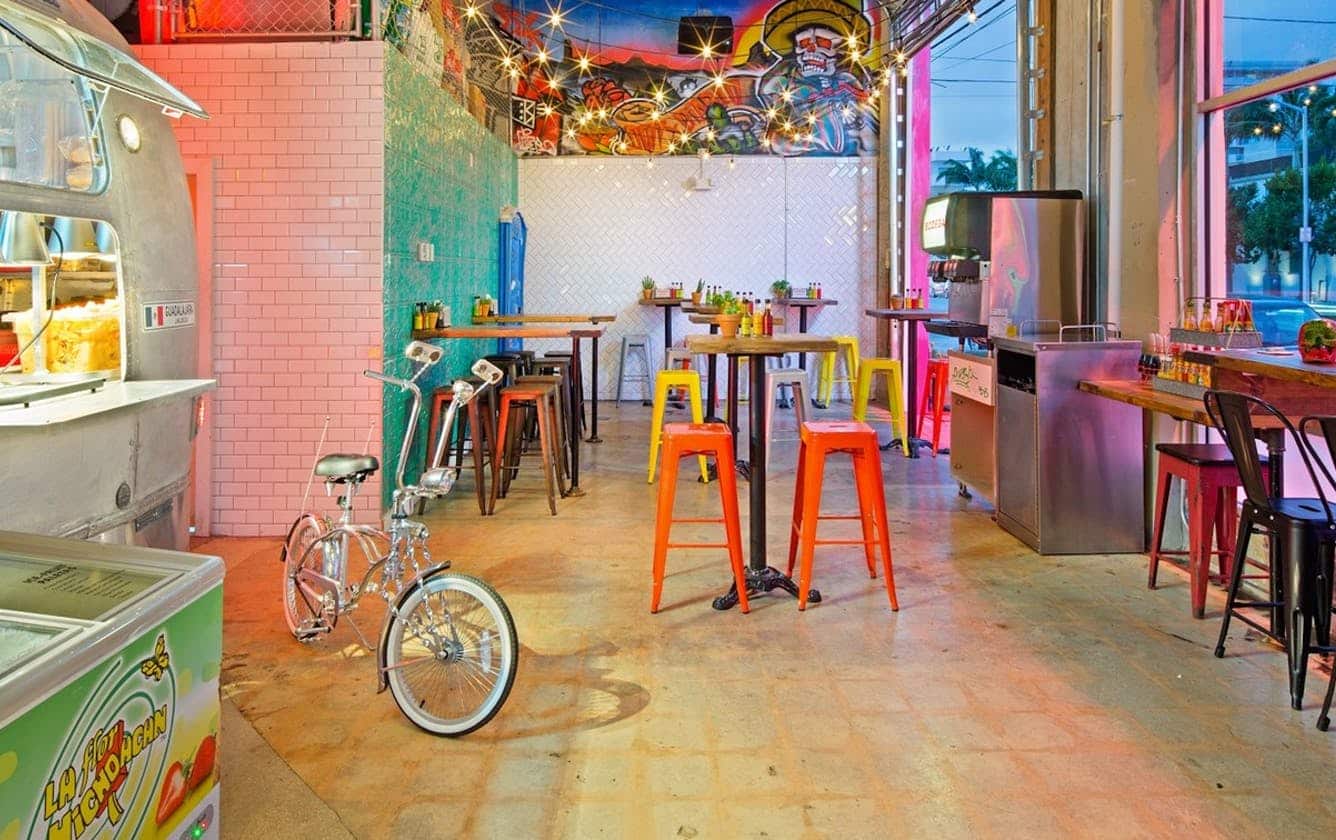 La Sandwicherie
If you're trying to get a quick bite but still want to experience a place that's different and interesting, La Sandwicherie has got you. I see it as a Sandwich Bar. You walk up to the "bar", grab a seat, and order a sandwich! The best way to order a sandwich is to get it croissant or baguette style. It is very Parisian esque and the taste will teleport you to a quaint french town. La Sandwicherie is right along the street, super convenient and very popular. Add a shake or smoothie to compliment your delicious meal! Fun fact, Guy Fieri visited and is also a fan. They have two locations, one in North Beach and one in South Beach, so be sure to check which one is closest to you! Check out more of La Sandwicherie here.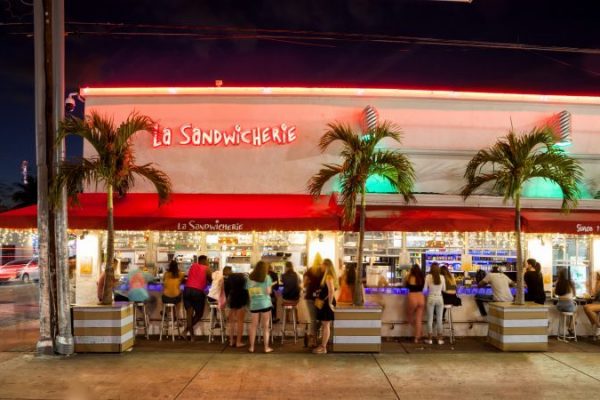 Byblos
I love color, and Byblos is so colorful! Dine in a vibrant, feel good restaurant with cute tables, chairs, and couches. The vibe is made with chandeliers hanging from their tall ceilings along with large art paintings on the walls. The menu tastes as good as how Byblos looks. Check out more of Byblos here!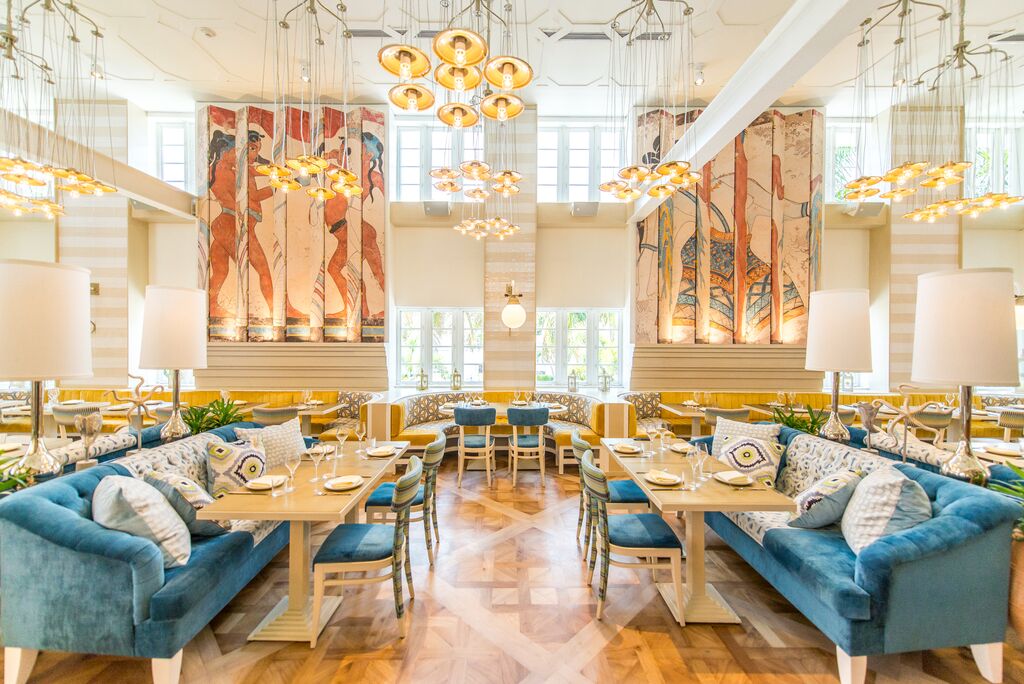 A Fish Called Avalon
A Fish Called Avalon greets you with a big, glowing "Avalon" sign outside on the front of the restaurant. This place is known for their seafood, having won many awards, and each dish is beautifully executed. Check out more of A Fish Called Avalon here!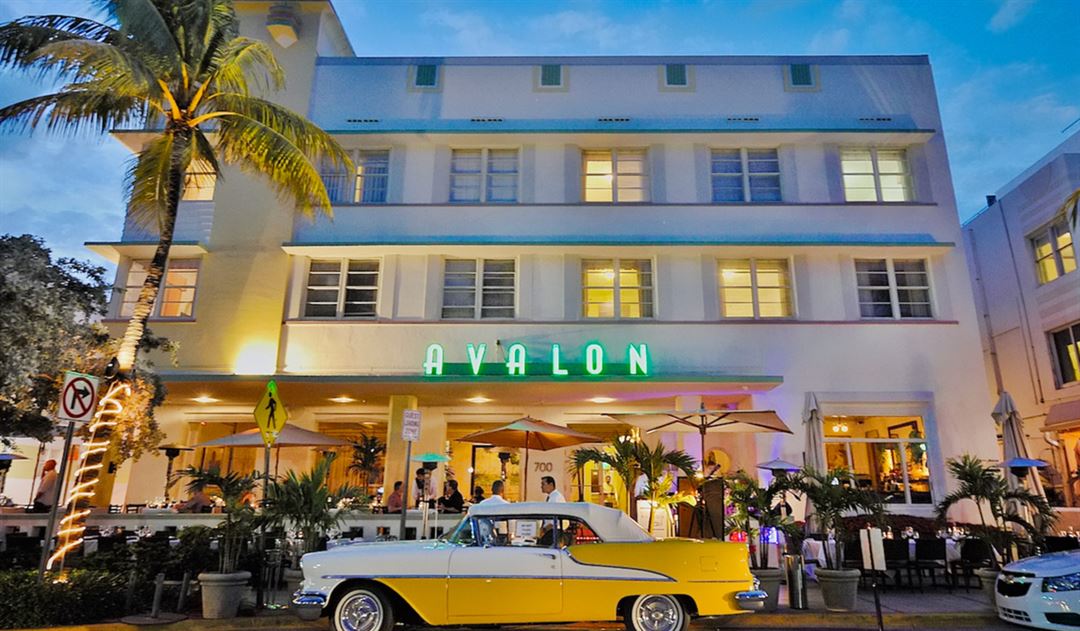 Maxine's Bistro and Bar
On the most popular street in Miami Beach. I chose Maxine's because they have amazing live music and every day of the week is a different theme/genre. It's a great vibe and nothing beats authentic live music! I ordered chicken and mashed potatoes and it was literally like I was eating comforting Thanksgiving food. It was SO enjoyable. Plus they have super cute neon signs that stand out at night! Check out more of Maxine's and their live music schedule here!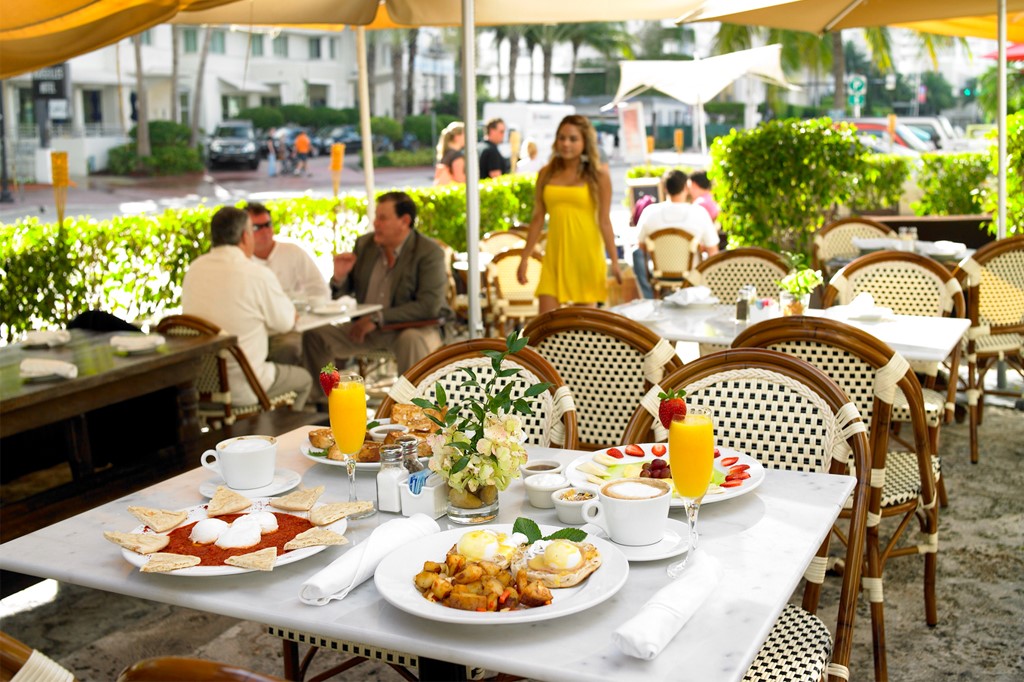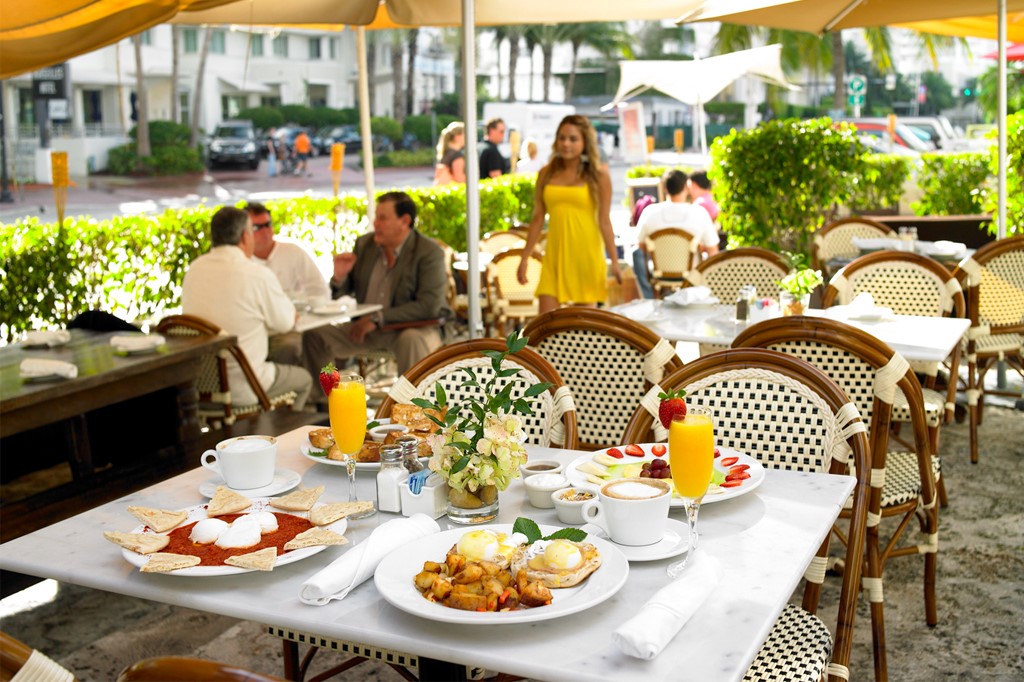 Joe's Stone Crabs
The infamous Joe's Stone Crabs, which came to be long before Miami Beach was even a city. Stop by and eat at this staple restaurant in Miami Beach. The crabs are delicious. Check out more of Joe's Stone Crabs here!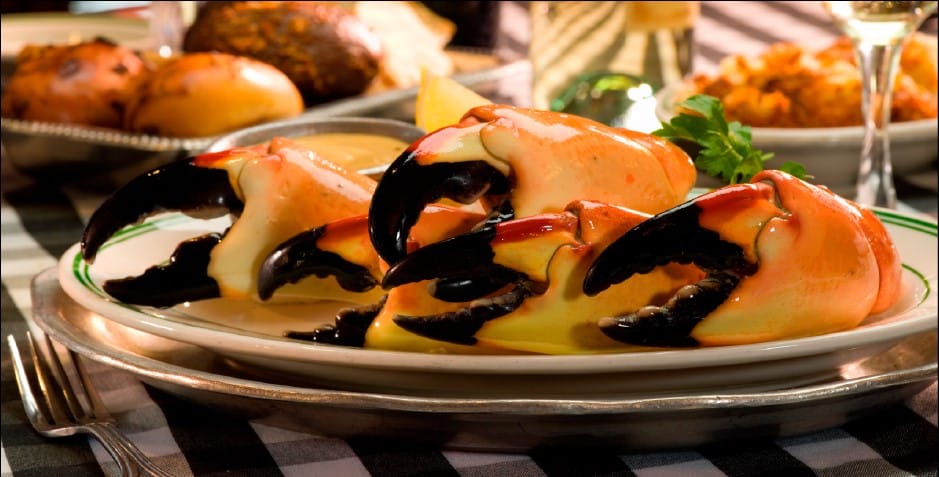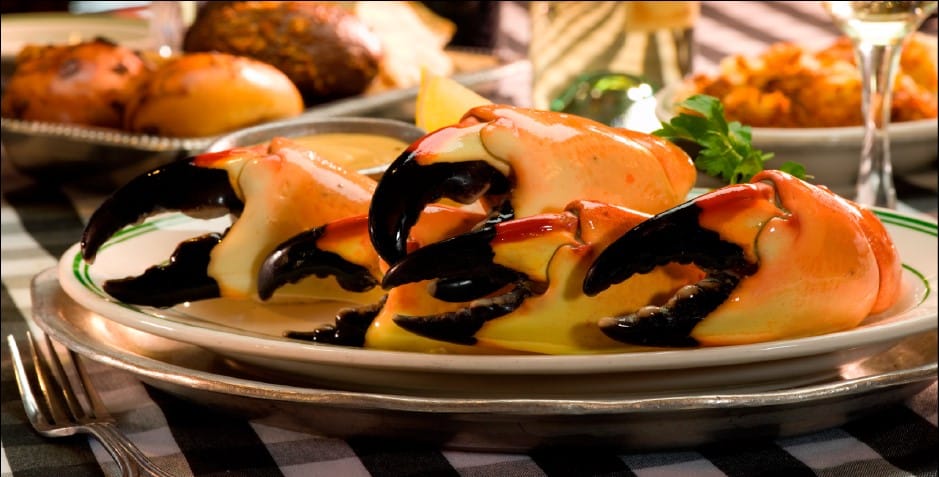 The Tavern
If you're planning on staying at The Cadillac Hotel, The Tavern is right down the street. A funky and hip restaurant with great food and is always filled with lively people. Hungry at 3am? The Tavern is open 24 hours, and is definitely a more chic and exciting choice than IHop. See The Tavern's menu here!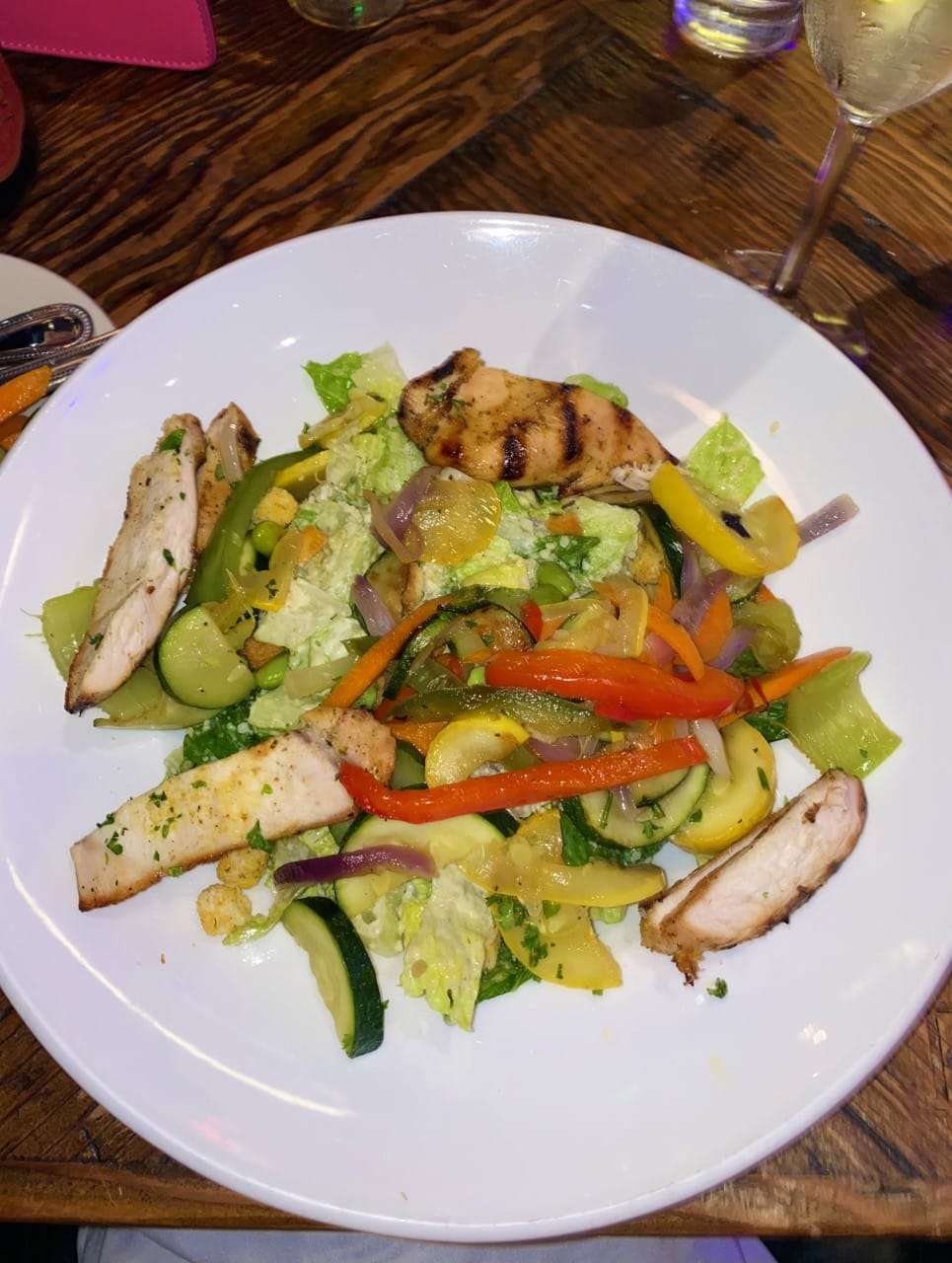 Chica Miami
Super trendy and fun! Chica Miami has a bar and also offers weekend brunch. The wall decor inside is super colorful and everyone who goes has a blast. Great cocktails, delicious food, and after 9pm on Friday and Saturday, it turns into something more. Drink and watch incredible live shows! Check out more of Chica Miami here!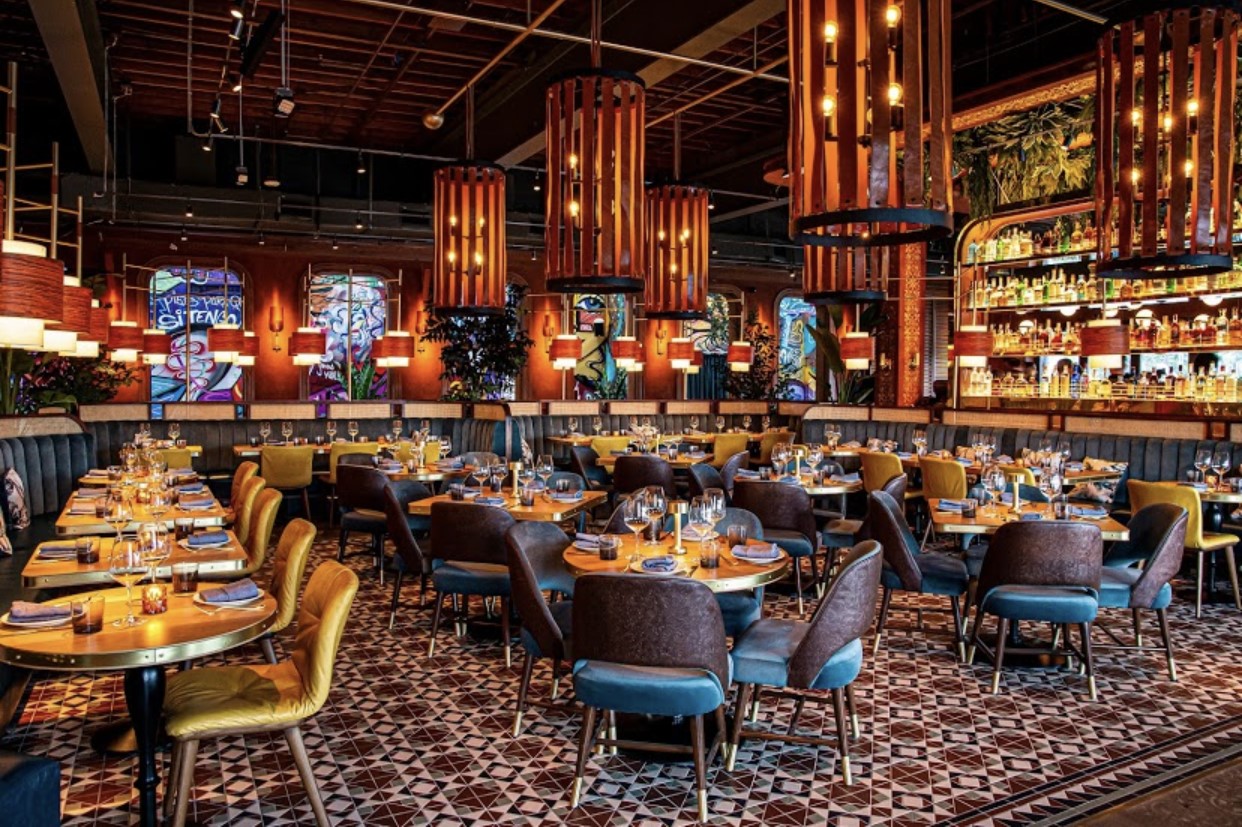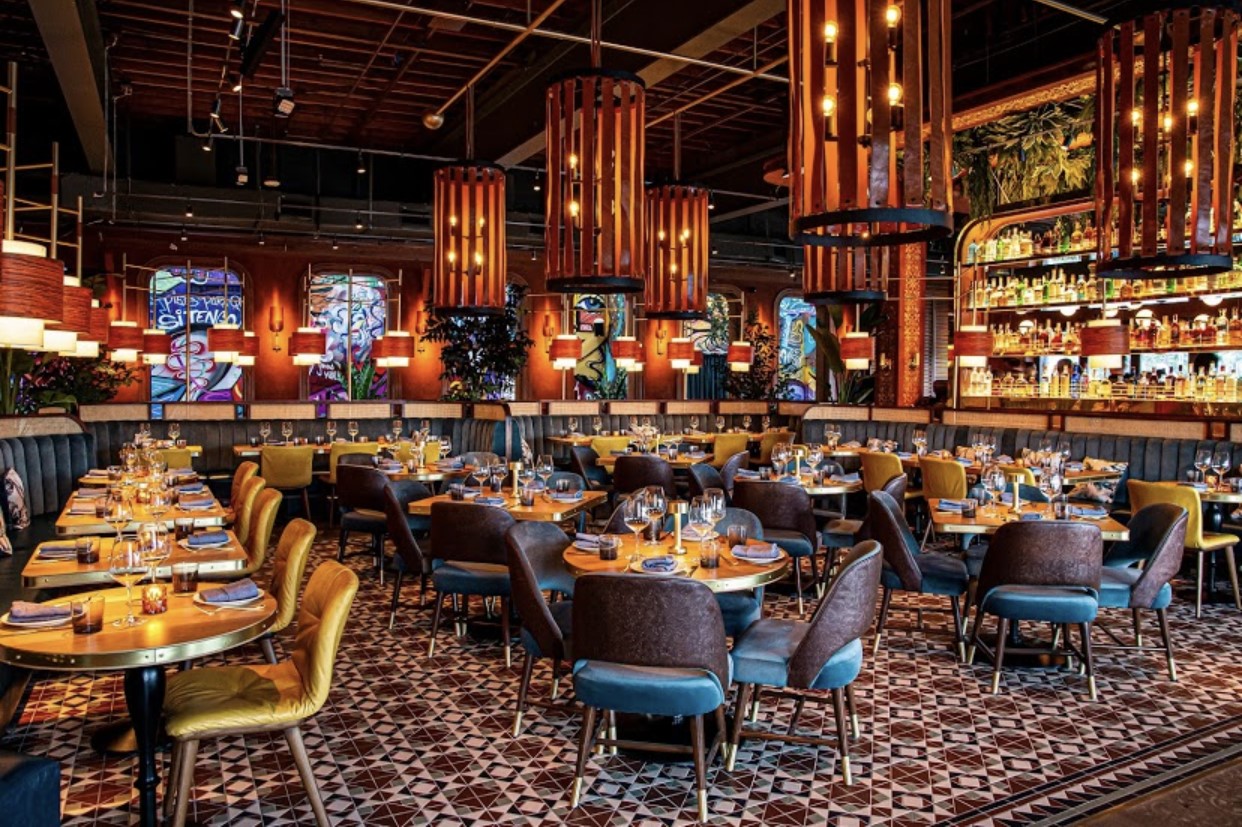 Barton G
Barton G boasts high-end garden dining. Dine inside or outside, but in my opinion, inside is where the magic happens. The decor is elegant with fairytale hints. The food is marvelous in presentation, with every dish prepped to perfection. They offer giant sized ice cream cones as well as Marie Antoinette cotton candy "hair." Their food is insane and they have a lot of cool things to order. Check out more of Barton G here!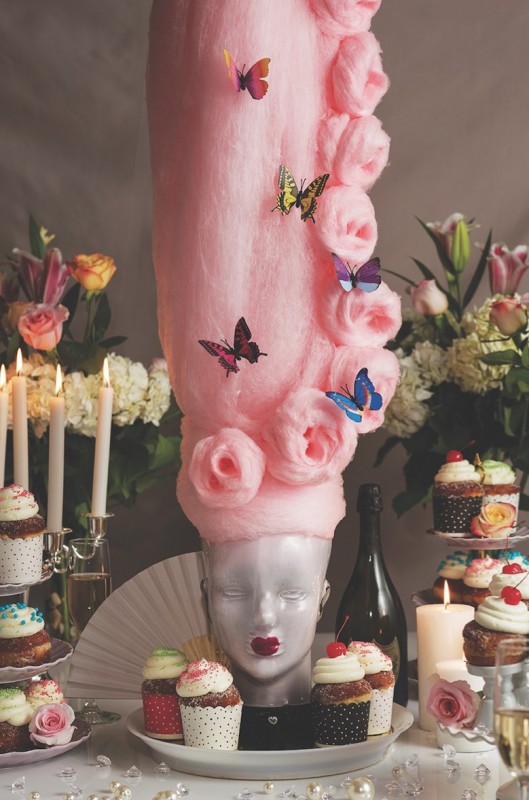 Mila Restaurant
Rooftop restaurants are just so much better than street level restaurants. And this one is *heart eyes*. Mila serves Mediterranean and Japanese food with a gorgeous interior and a just as gorgeous exterior. The design was careful and detailed and many sculptures made of clay, wood, and metal can be found around the restaurant. It is a beautiful and tranquil and I urge you to check out more of Milas here!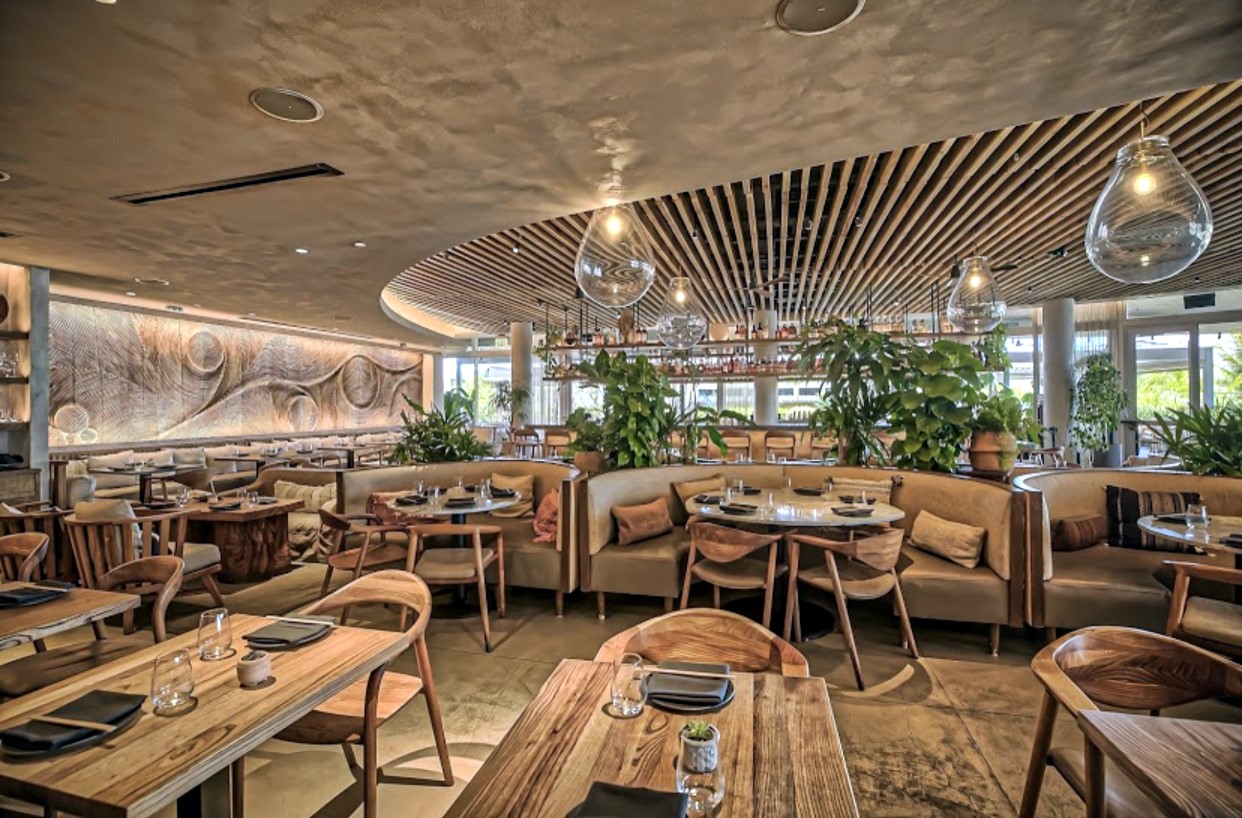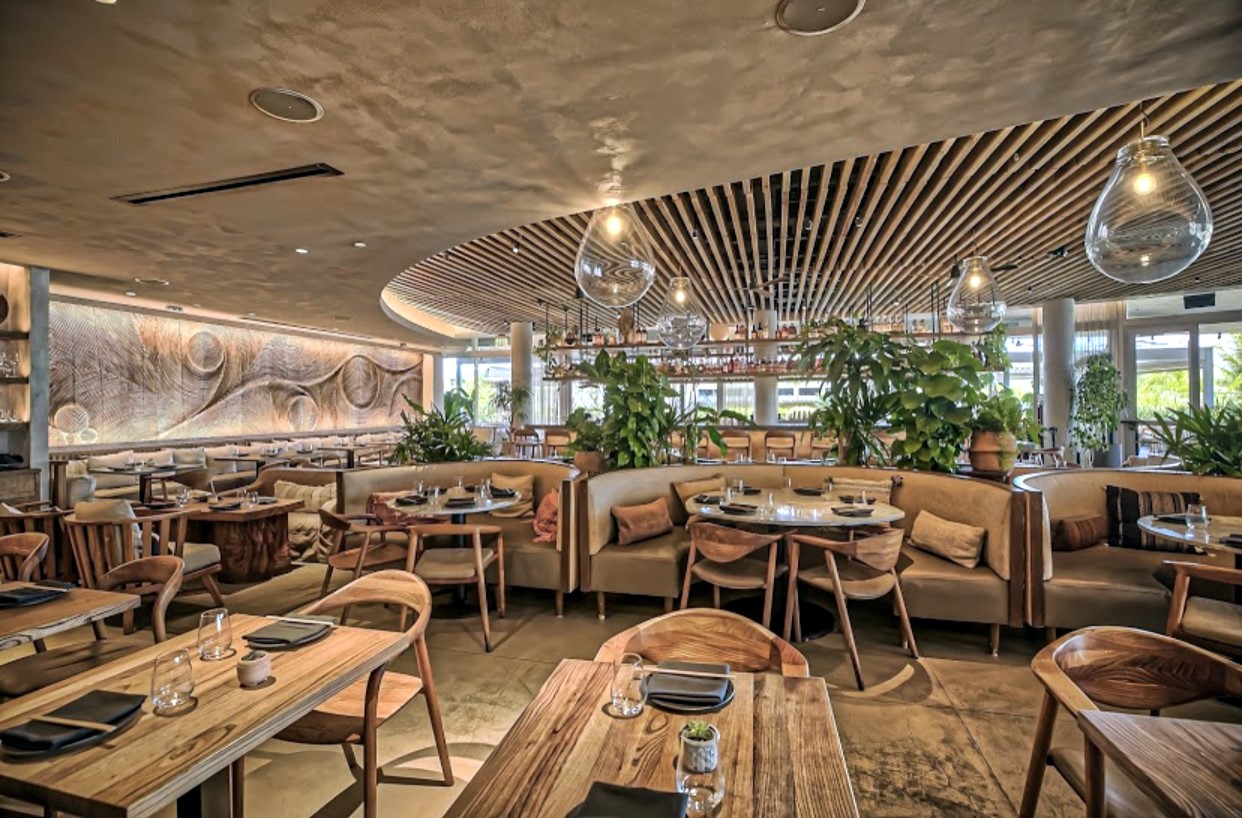 Santorini by Georgios
Oh my goodness this place is just gorgeous!! Designed flawlessly to replicate Santorini, Greece. This restaurant is completely transformed and will make you forget you are in Miami Beach. The inside is beautiful and a Greek Dream. Beautiful blue color schemes and Santorini painted on the walls- details from ceiling to floor that make this an unforgettable evening. There is also outside seating set by the pool and is surrounded by lush palm trees. Such a romantic place to dine at that will take you on a mini trip to Europe. Check out more of Santorini by Georgios here!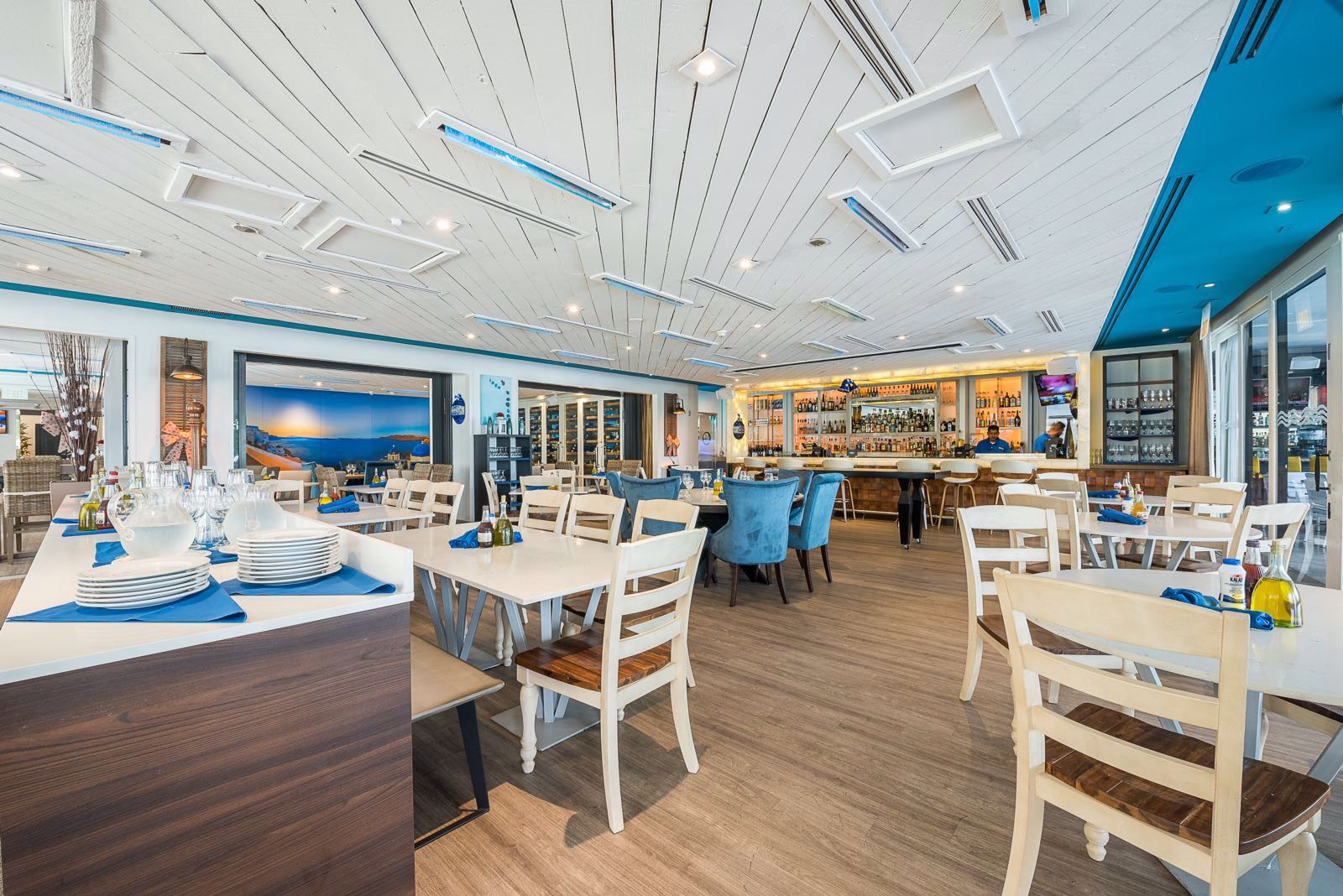 Watr at the 1 Rooftop
A bit pricy, but it is known for its luxury and views. Rooftop. Do I need to say much more? Beautiful 4.5 star restaurant sitting right on top of an incredible hotel. Bartop, tables, and couches are offered when dining at Watr. Check out more of Watr here!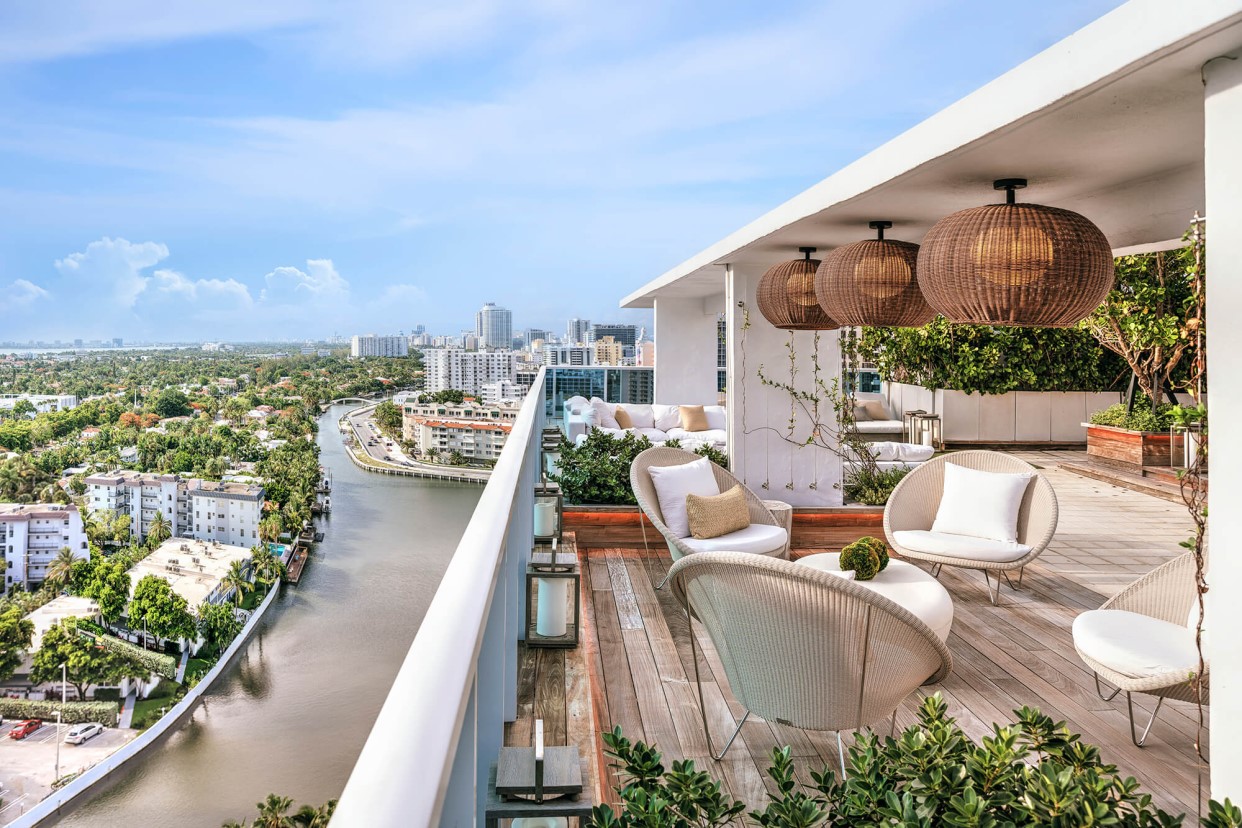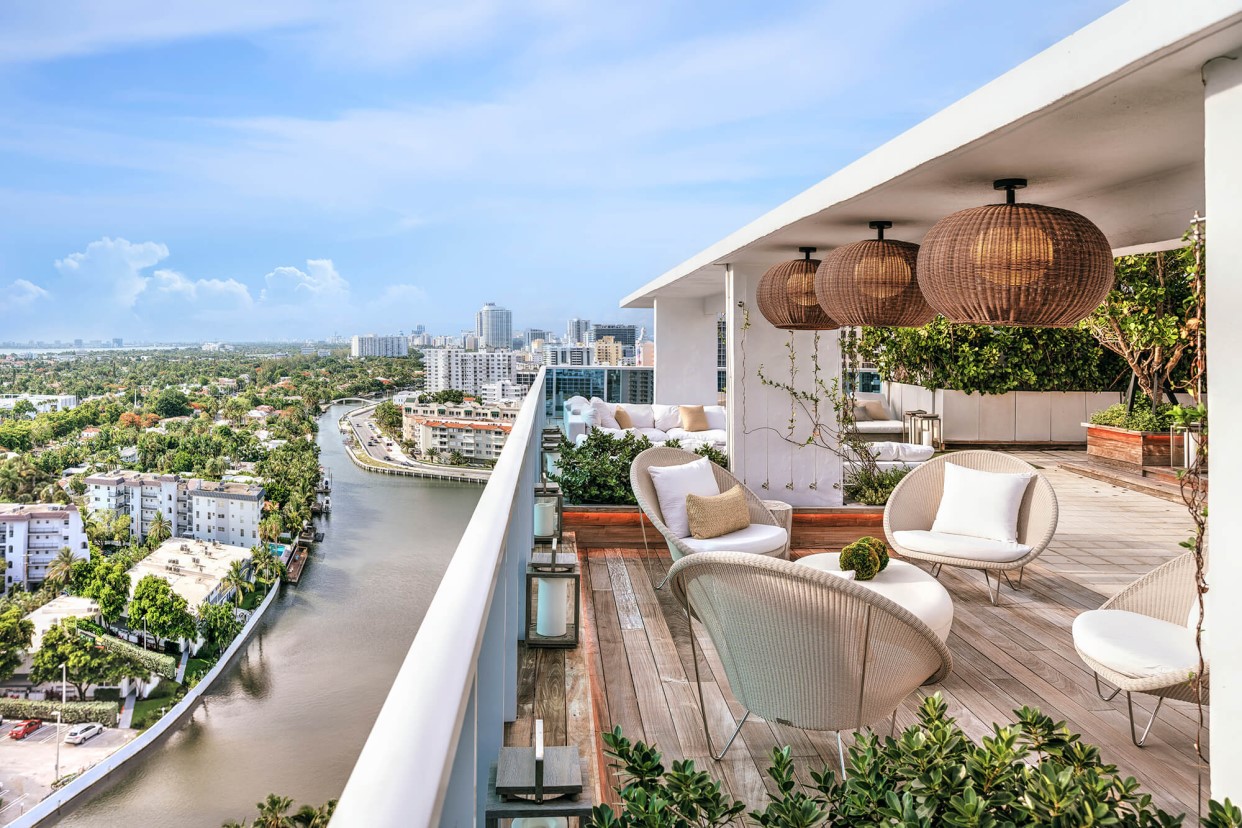 Gianni's At The Former Versace Mansion
Probably the most dazzling of them all. You will need to book this way in advance. Eat within the glistening walls of the old Versace Mansion. This will be a very expensive, well worth it experience while in Miami Beach. Dress up in your most special dress and shoes, and revel in the lavish world that is Gianni's. See more about Gianni's here!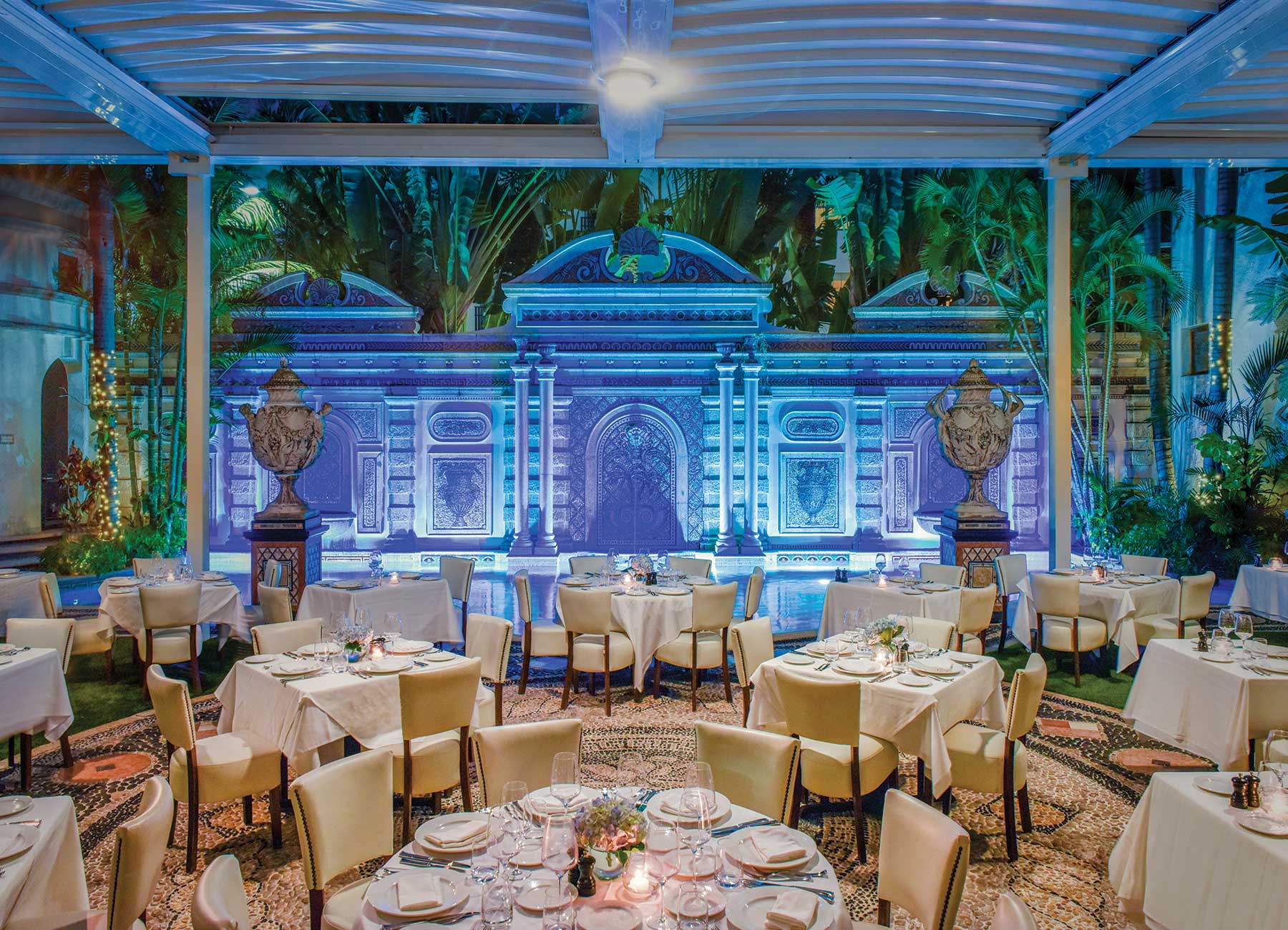 Where To Drink?
It's Miami Beach! There are some amazing bars. Also, feel free to drink at any of the places listed under Where To Eat. Drink where ever your heart desires. There aren't any rules here!
Broken Shaker Cocktail Bar
Like you're drinking in your backyard! A bunch of green trees with twinkling lights connected to all of them, poolside seating, and those patio furniture you'd find in anyone's backyard. Enjoy a fun and charming place to drink and be social. See more of Broken Shaker here.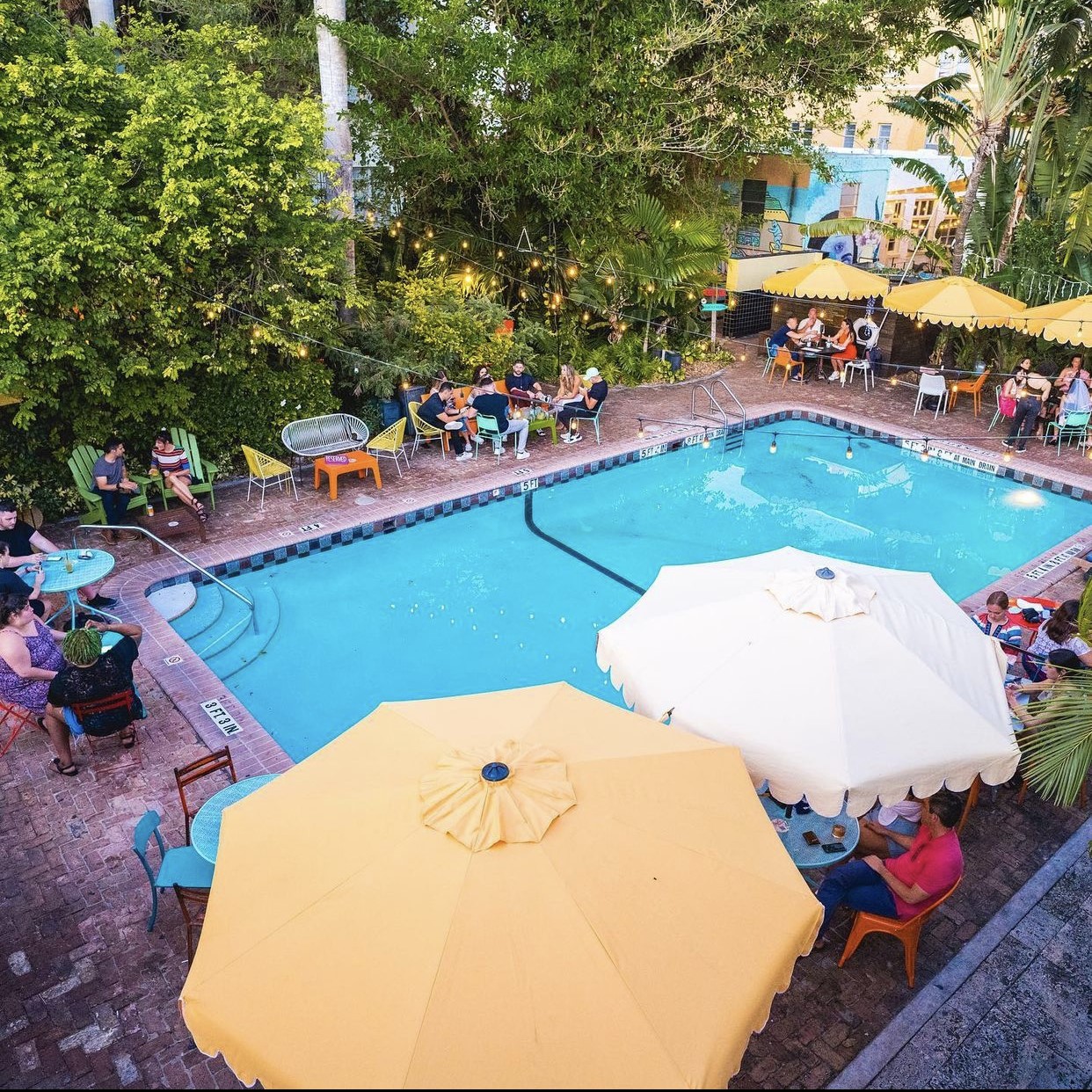 Bodega
I know you read about how lowkey and cute it was up there on Where To Eat, but now let's focus on its very cool, very hidden speakeasy. Inside, find the blue porta-potty door. Go through it and you'll pass a weird area with urinals on the walls, and then you'll go through a second door, which leads you to Bodega's invigorating speakeasy full of people dancing and partying. Check out more of Bodega here.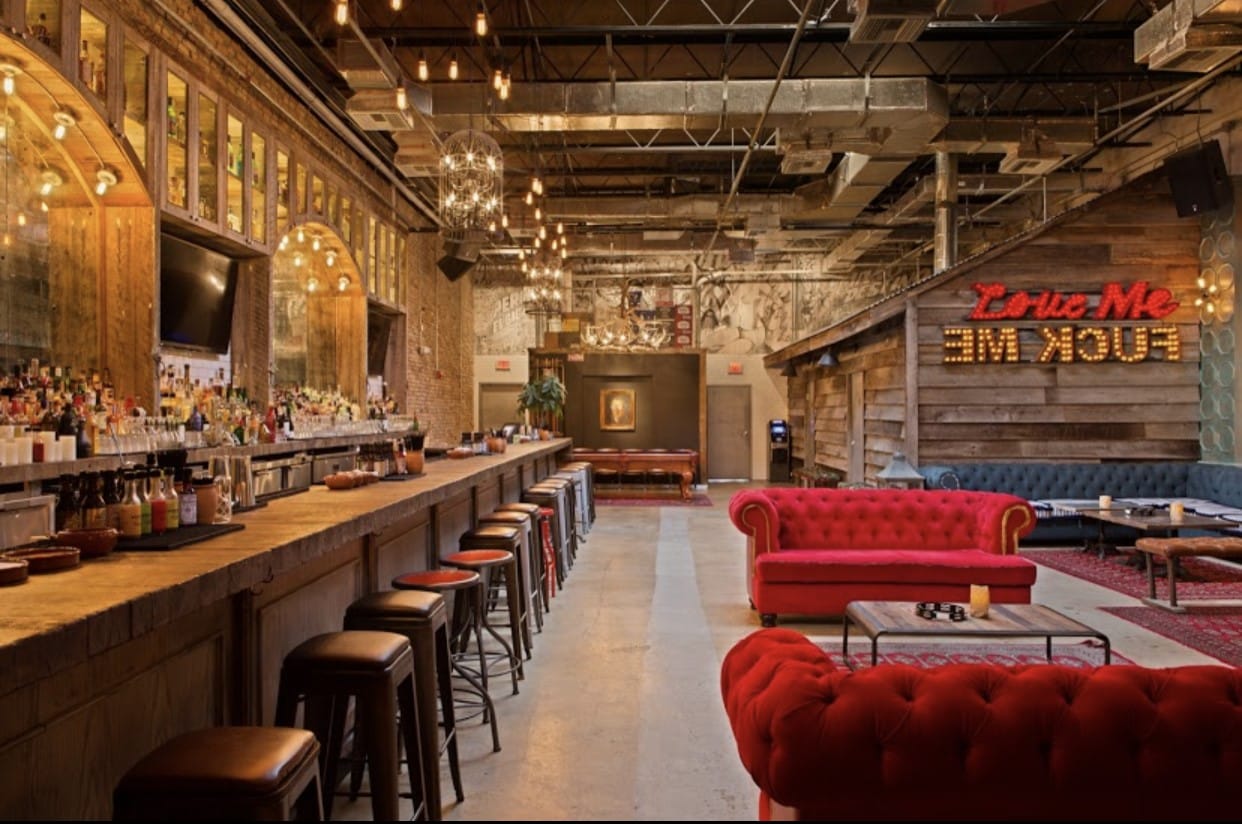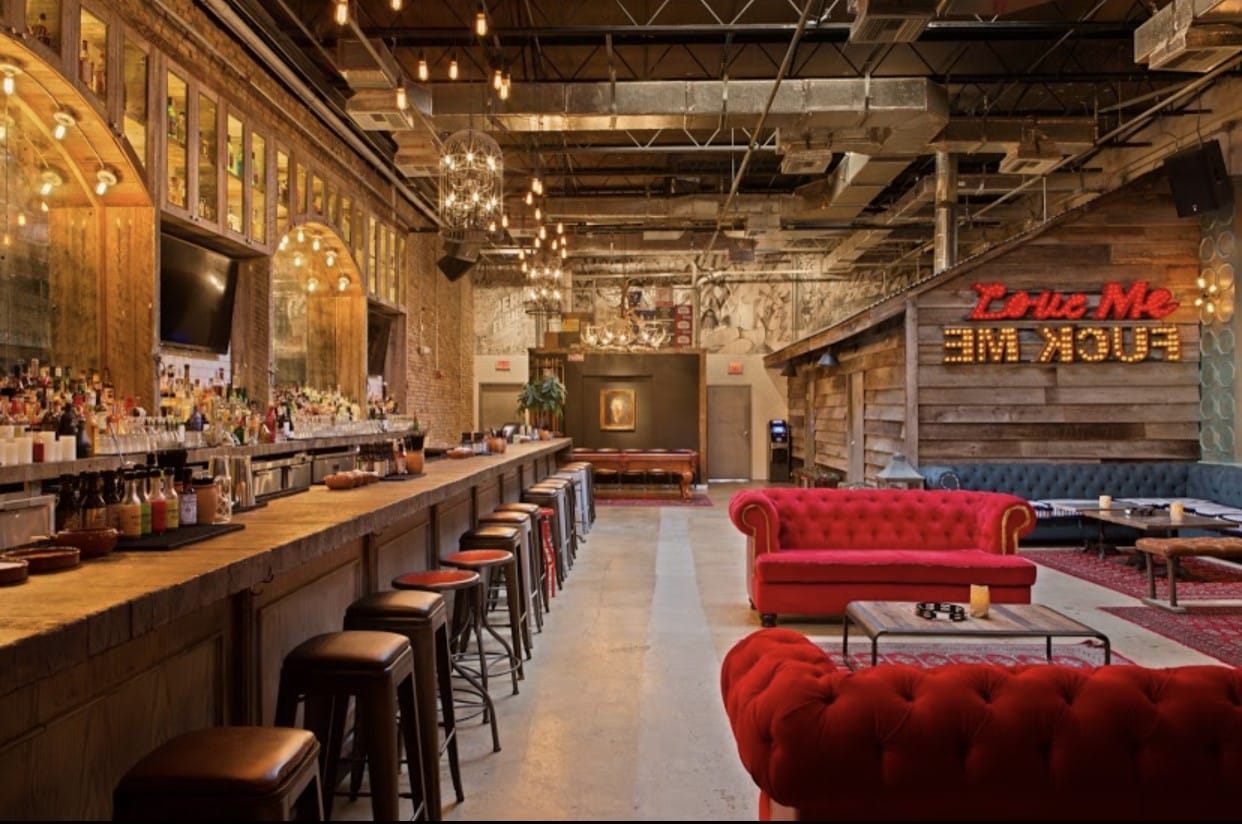 Palace Bar
This is said to be the best drag show bar in South Beach! Have a drink, get hyped with your friends, and be entertained with an incredible show during the weekend. If you're really in for something special, they are known for their iconic drag brunch. Check more out more of Palace Bar and make reservations here!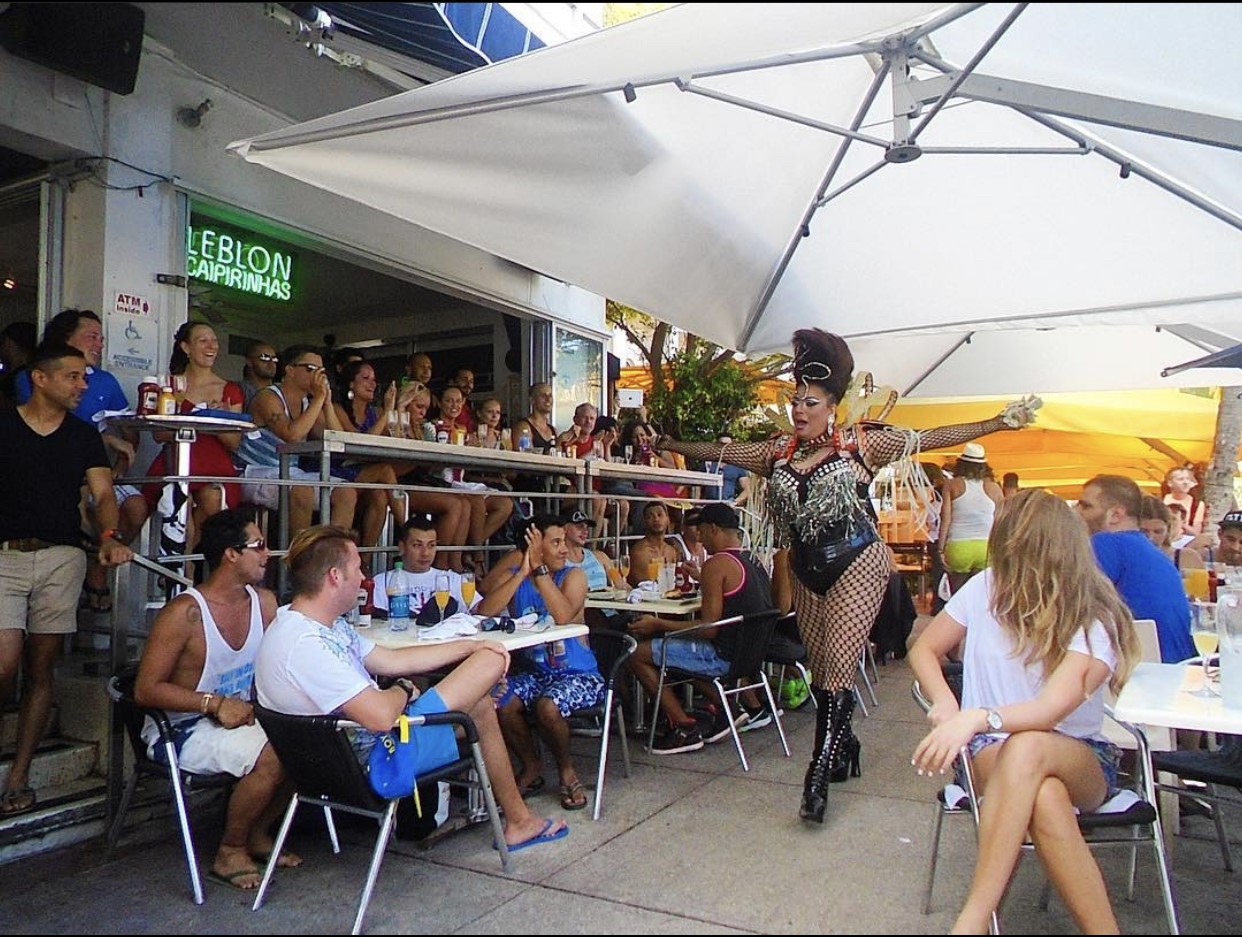 Serena at The Moxy
It is too fabulous to not include in Where To Drink. I would spend all day here. It is the perfect place to get comfy and drink the night away! Once again, check Serena out here!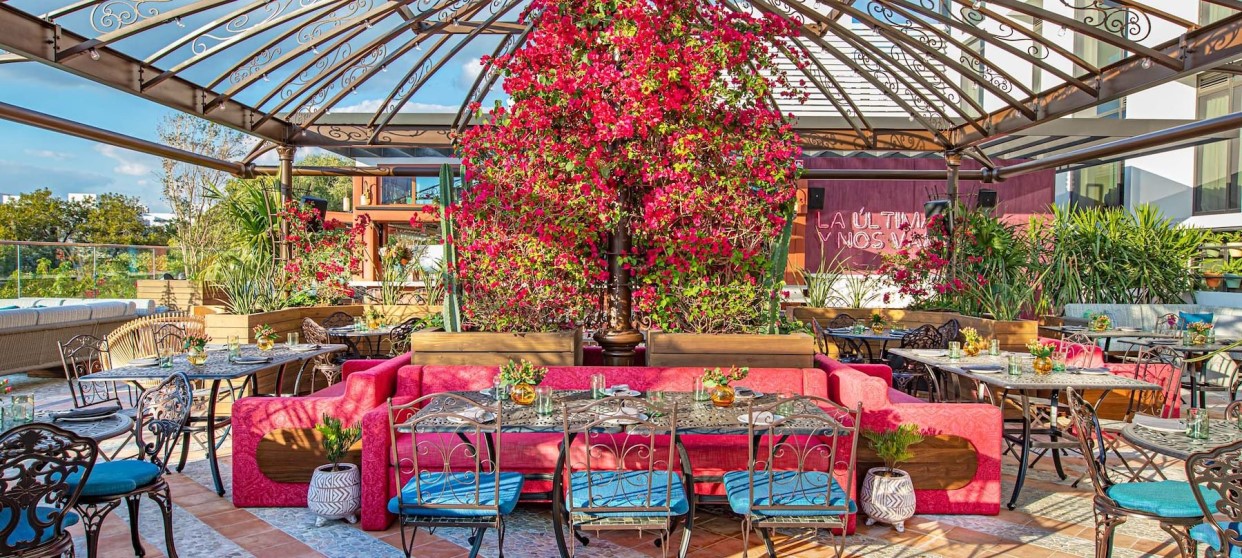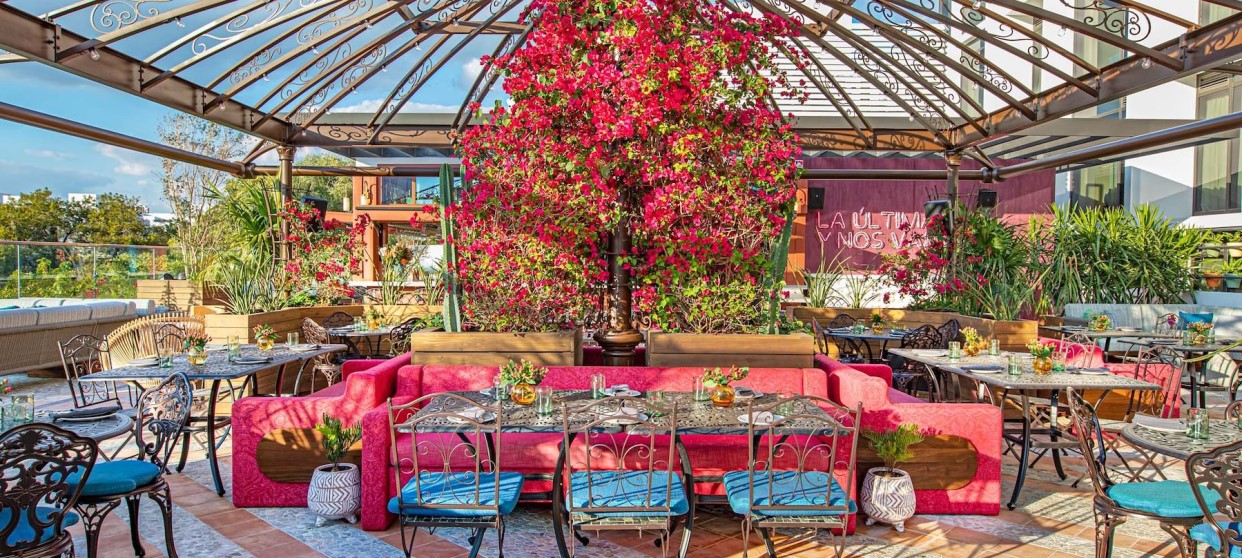 Bâoli Miami
The energy of Baoli is radiant and toxic. DJs really set the vibe and everyone there just wants to dance and have a good time!! Said to be one of the top places in Miami Beach. Check out more of Bâoli Miami here!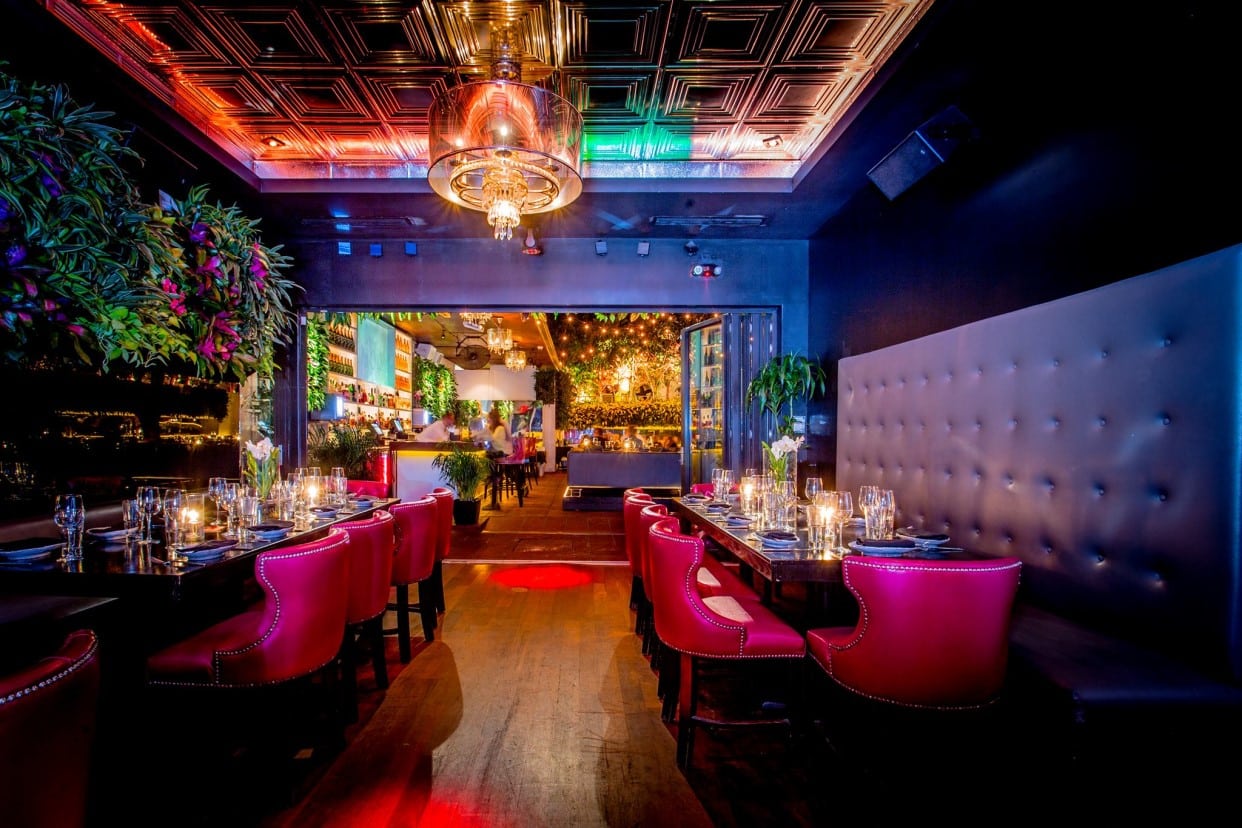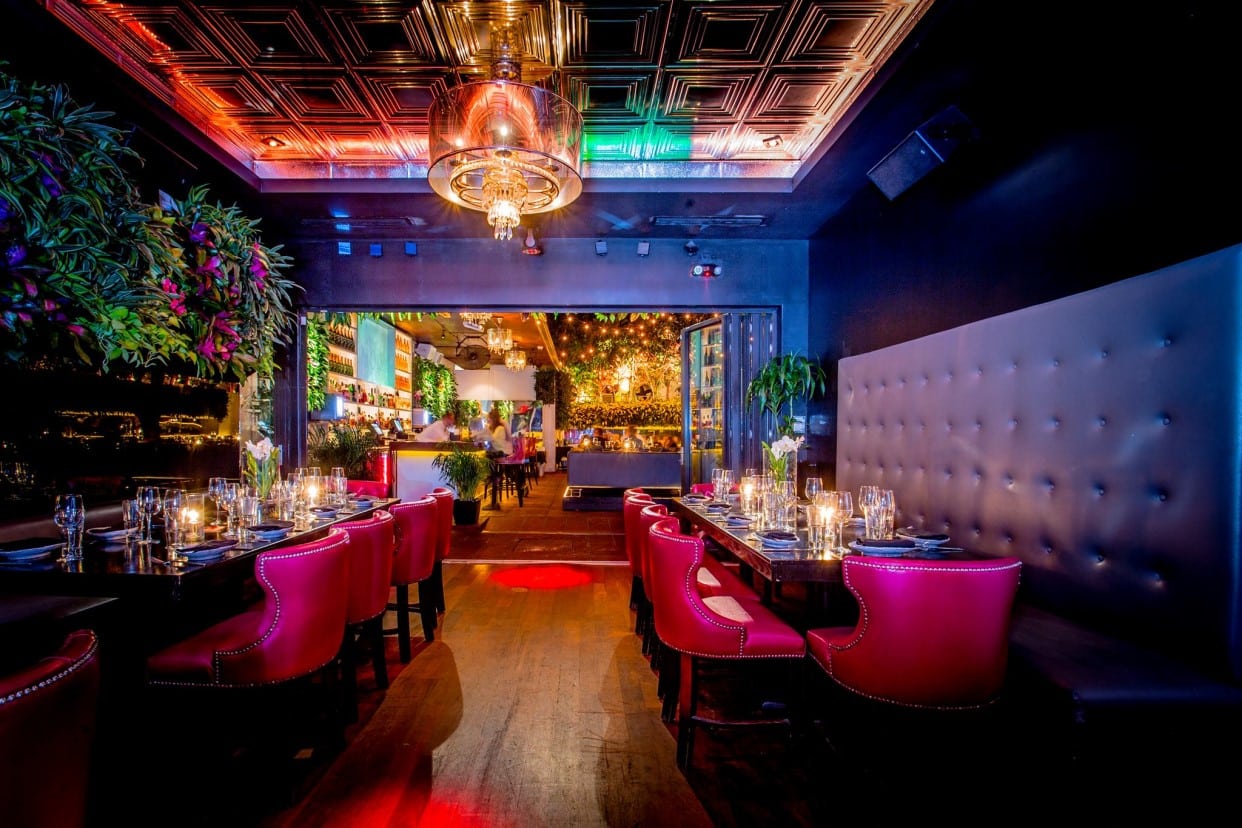 Bleau Bar
I'm blue da ba dee da ba dieee! After the sun sets in Miami Beach and all that's left to welcome you is the darkness, Bleau Bar lights up into a moody, cosmic blue. It's mysterious and maybe a tiny bit hypnotic, and it feels like it's own little bubble. The perfect place to loosen up and meet some cool people. Located inside the Fontainebleau Hotel. After drinking, head to one of Miami Beach's best night clubs, Liv, located in the same hotel. (More info under Where To Party). Check out more of Bleau Bar here!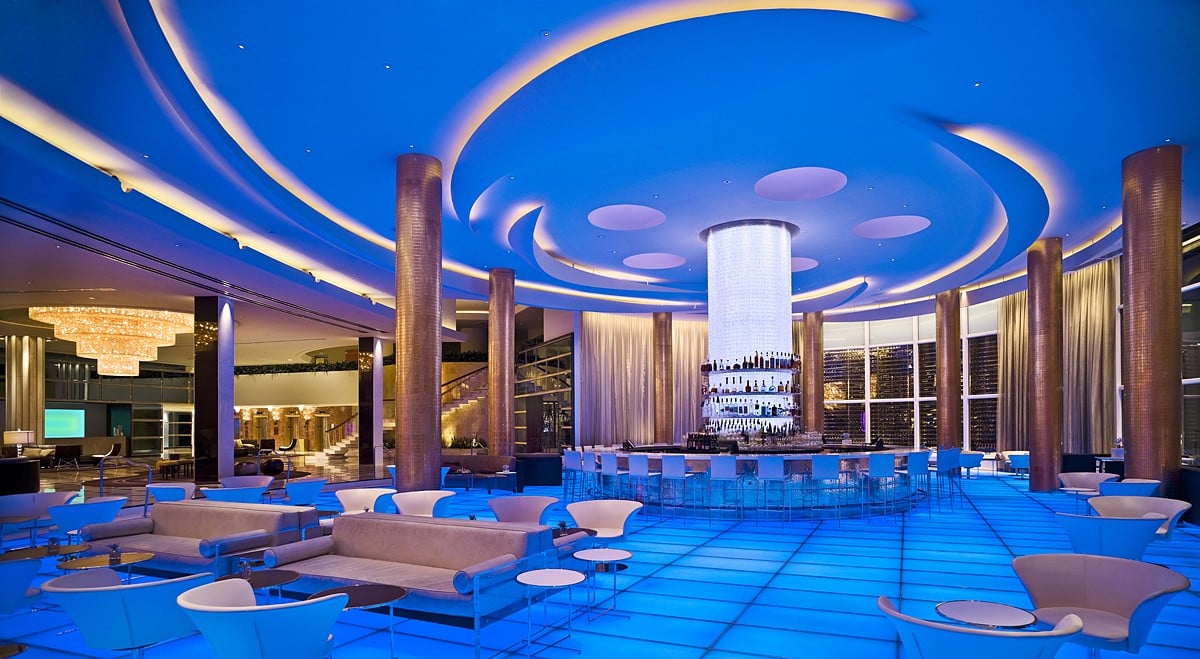 Pearl Champagne Bar
Located at Nikki Beach. Only open on Sundays, a beautiful lounge bar that truly makes you feel like you are underwater in Atlantis. Very upscale with moody lights and creamy white lounge chairs and couches. Stay as late as 5am enjoying DJs and dancing and burlesque shows. See more of the Pearl Champagne Bar here!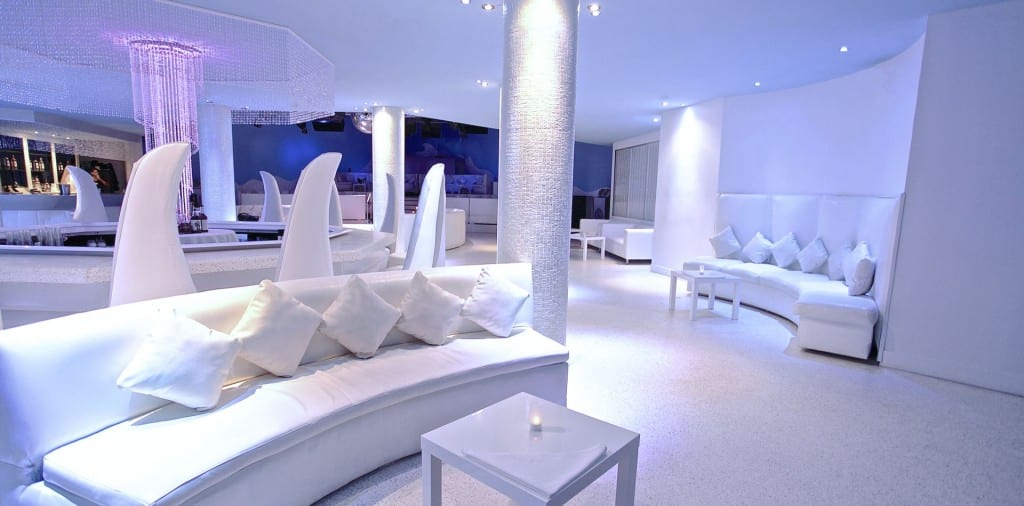 Where To Party?
Miami Beach has some of the best night life. Here are my picks!
Liv Nightclub
Said to be on of the best Nightclubs in the world.. Located at the Fontainebleau Hotel. The DJ lineup is always the best, and it is always an insane party. Definitely a must to go at least once during one of your nights in Miami Beach. Get ready to be sweaty. Check out more of Liv and see their lineup here.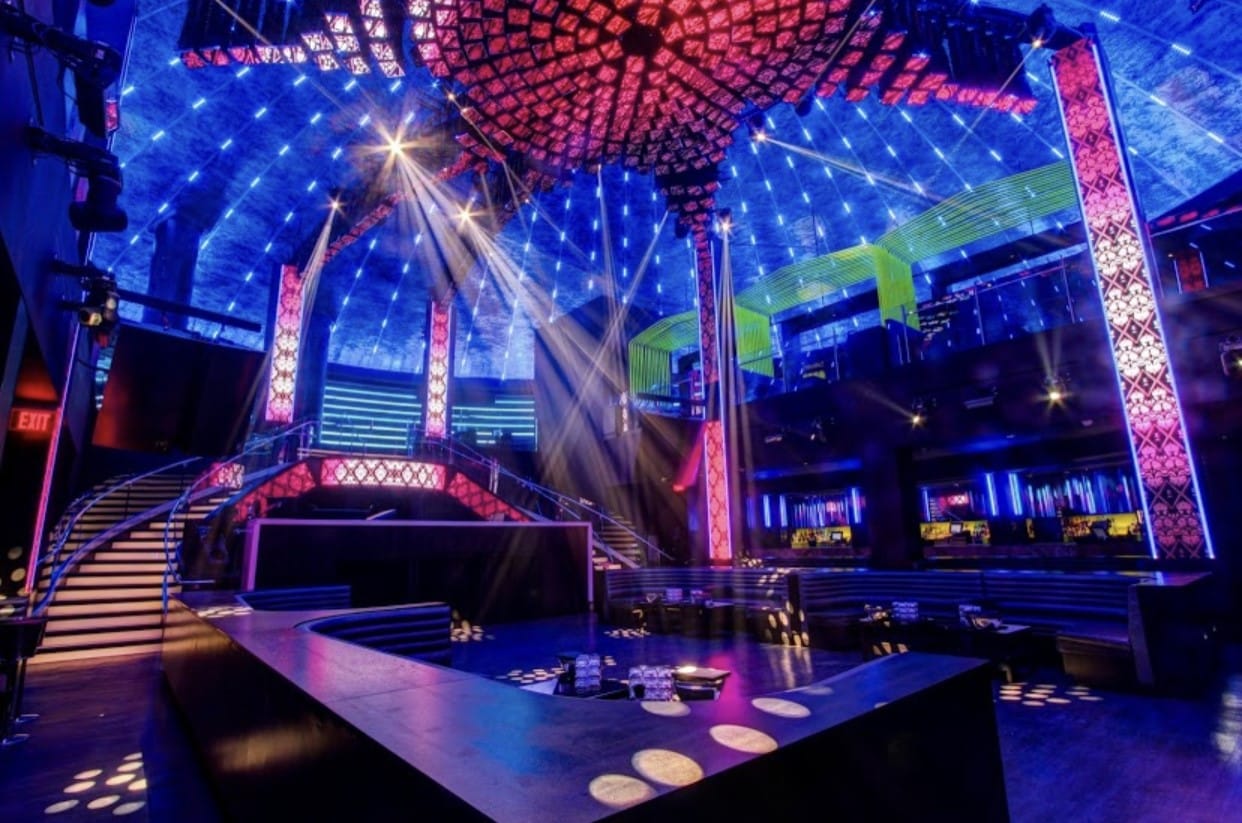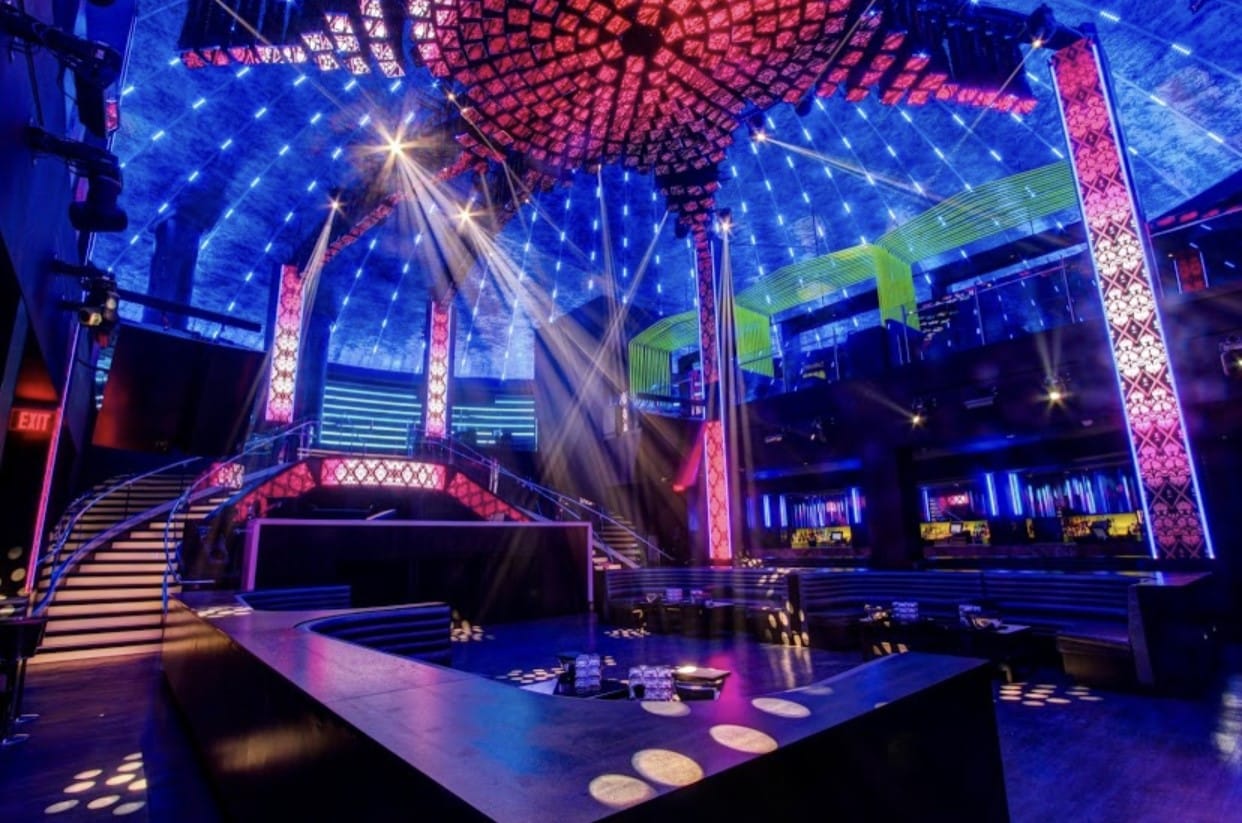 Salsa Mia
This place is SO fun!! If going out with a group of people, get Salsa and Bachata lessons intertwined with mojito breaks. It's such a fun time with music and getting time to bond with friends. And it is so different! Afterwards, get automatic passes into Salsa Mia's nightclub where theres a live band and fun tropical shows! Check out more of Salsa Mia and schedule your group's night out here!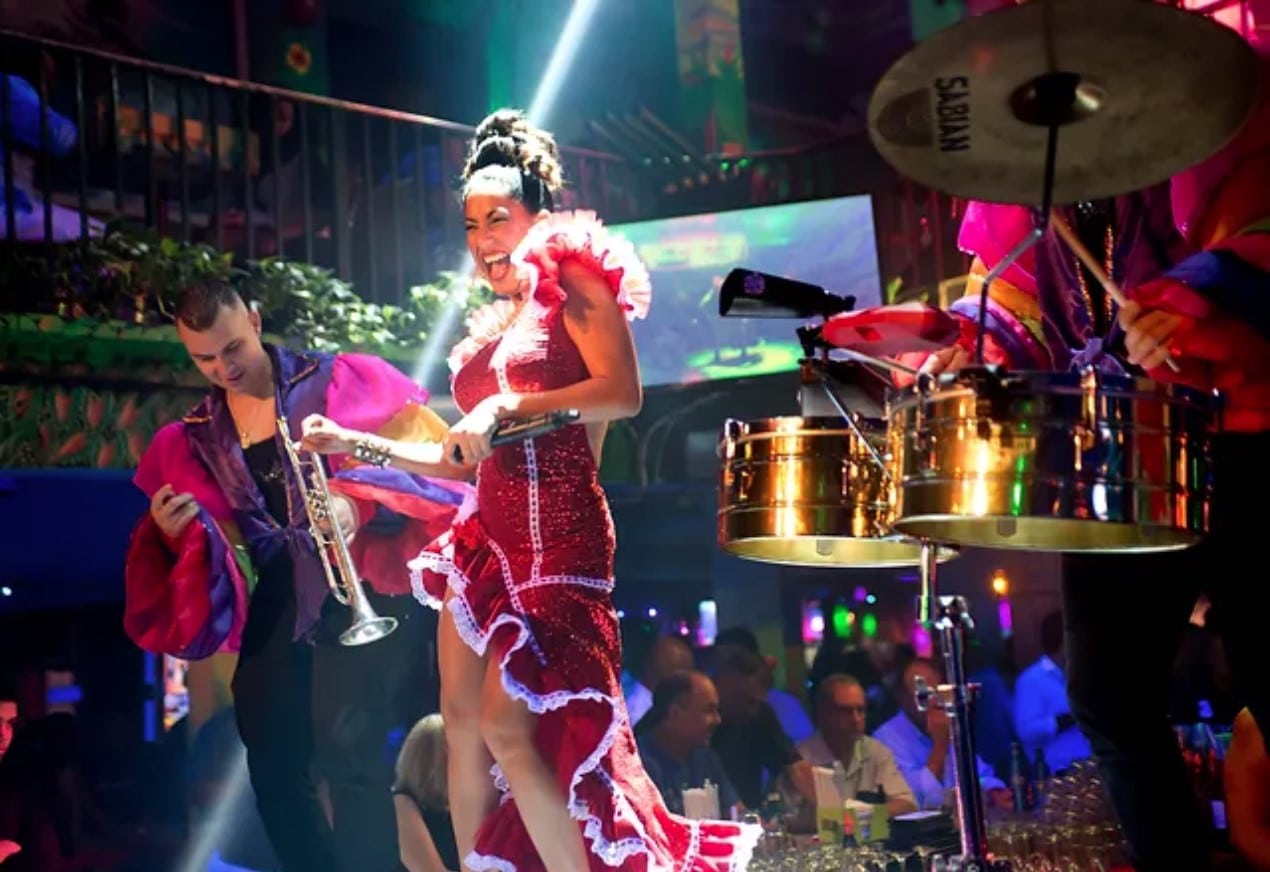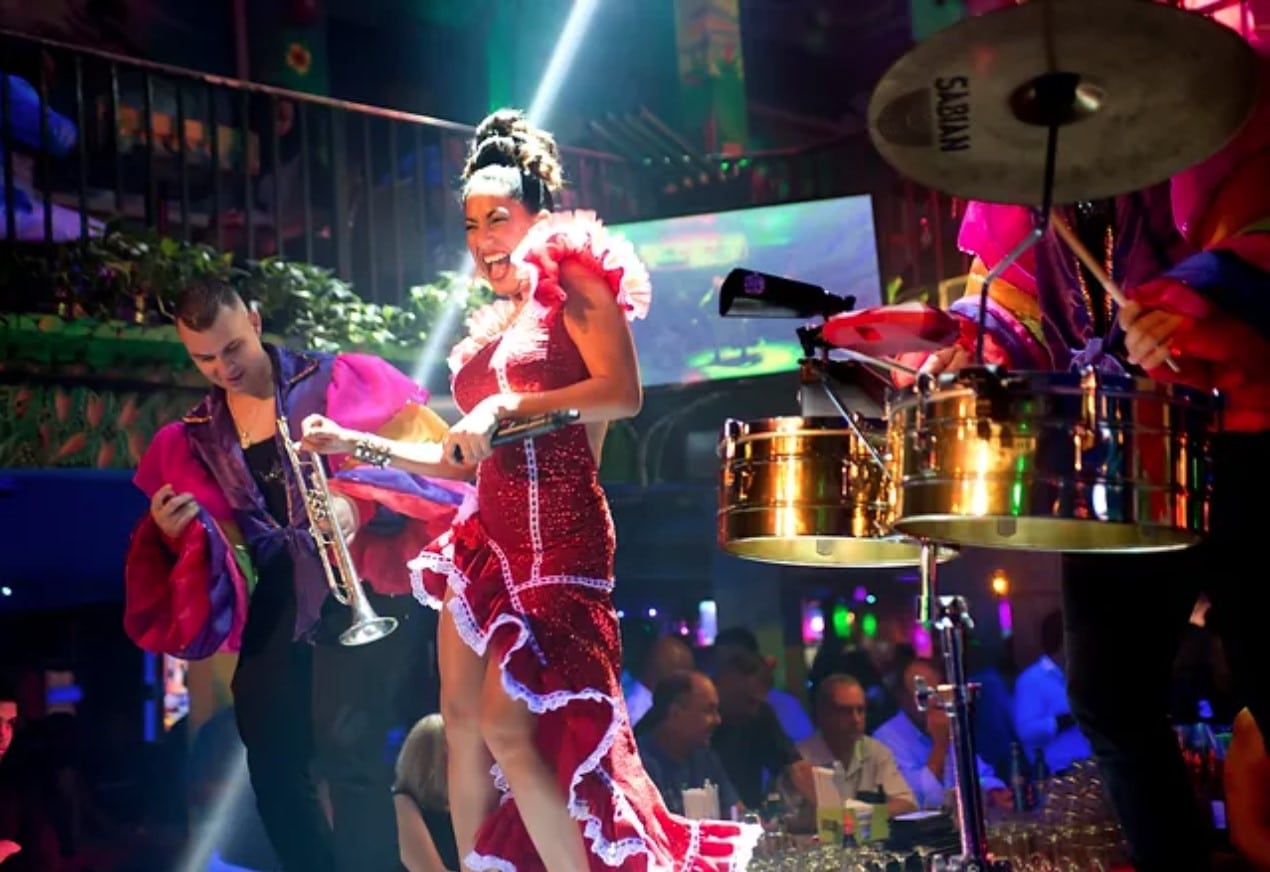 The Basement
I know I keep saying this but this place is soooo fun and cool!! The Basement is an incredible night club with a bowling alley AND indoor ice skating rink. Both the bowling alley and ice skating rink are darker but illuminated with tons of colors that change and take your experience to the next level. Reservations to bowl start at 5pm, so set an alarm and don't forget! When you're done with skating and bowling, head under the disco ball to dance the night away to world class DJs and beats. Check out more of The Basement here!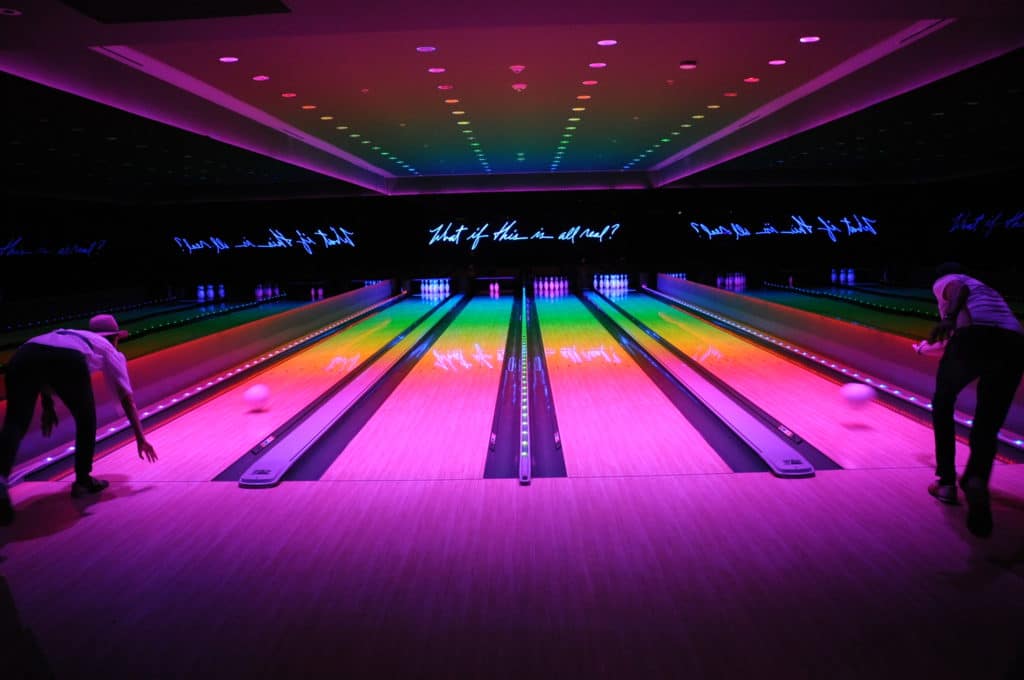 Mango's Tropical Cafe
Another great night out in Miami Beach. Fantastic shows such as Conga Show, Burlesque, Mariacha Band, Belly Dancing, and MORE. You are going to having the time of your life, and the next thing you know it's going to be 5am! Check out more of Mango's Tropical Cafe and their shows here!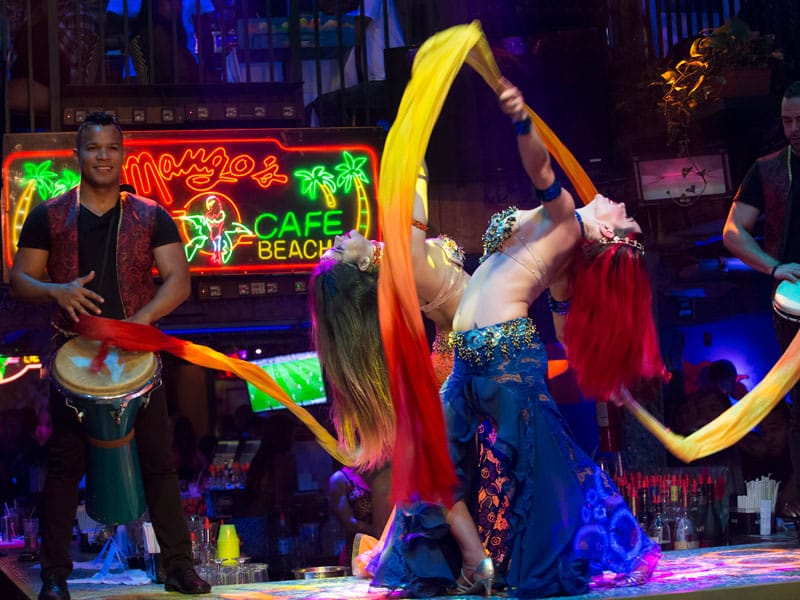 Clevelander
Clevelander has an amazing outdoor space that transforms into a hot club at night. During the weekend they have pool parties with DJs, ping pong tables, performers and more. Oh, and you might want to check out their rooftop bar while you're at it! Check out more of Clevelander here.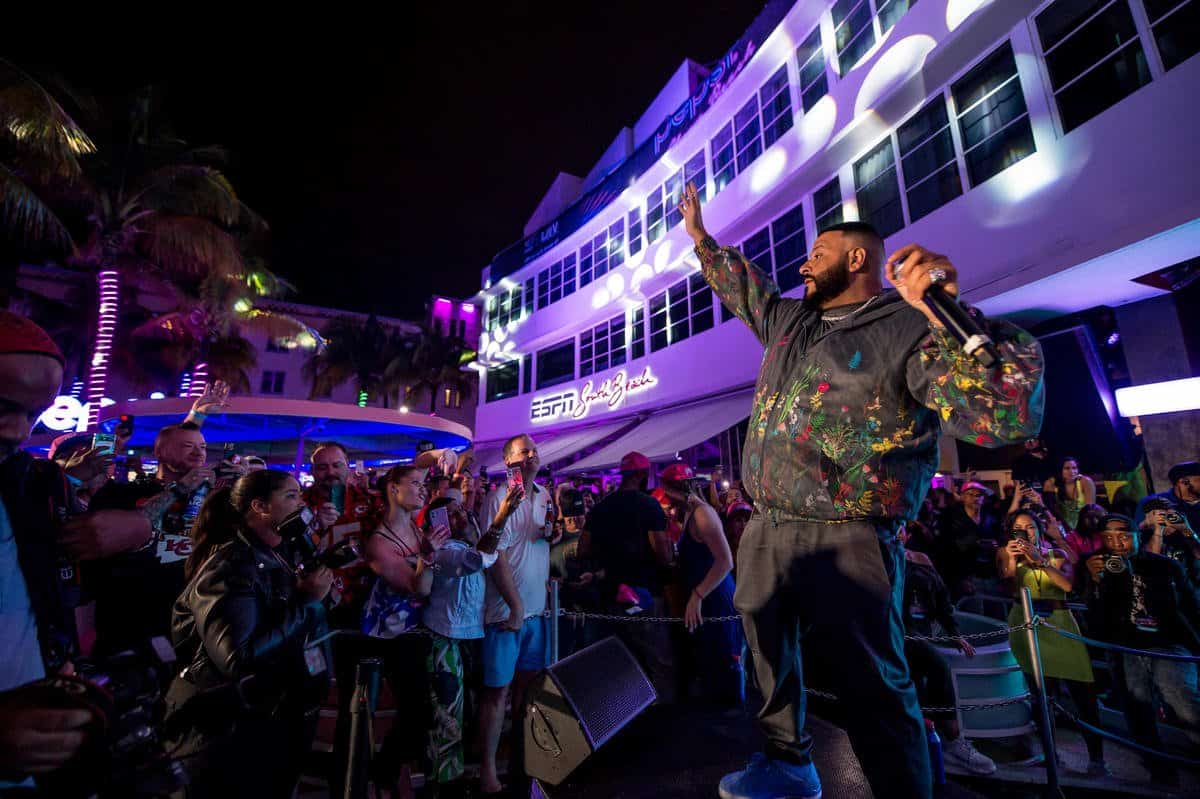 Story Nightclub
The same company that was behind the iconic Liv Nightclub. Story is a blast. A neon-lit nightclub that has amazing performers, DJs, and guests, one being the famous DJ Khaled. Disco balls and lights galore, you are guaranteed to have one heck of a night. Check out more of Story and see their lineup here!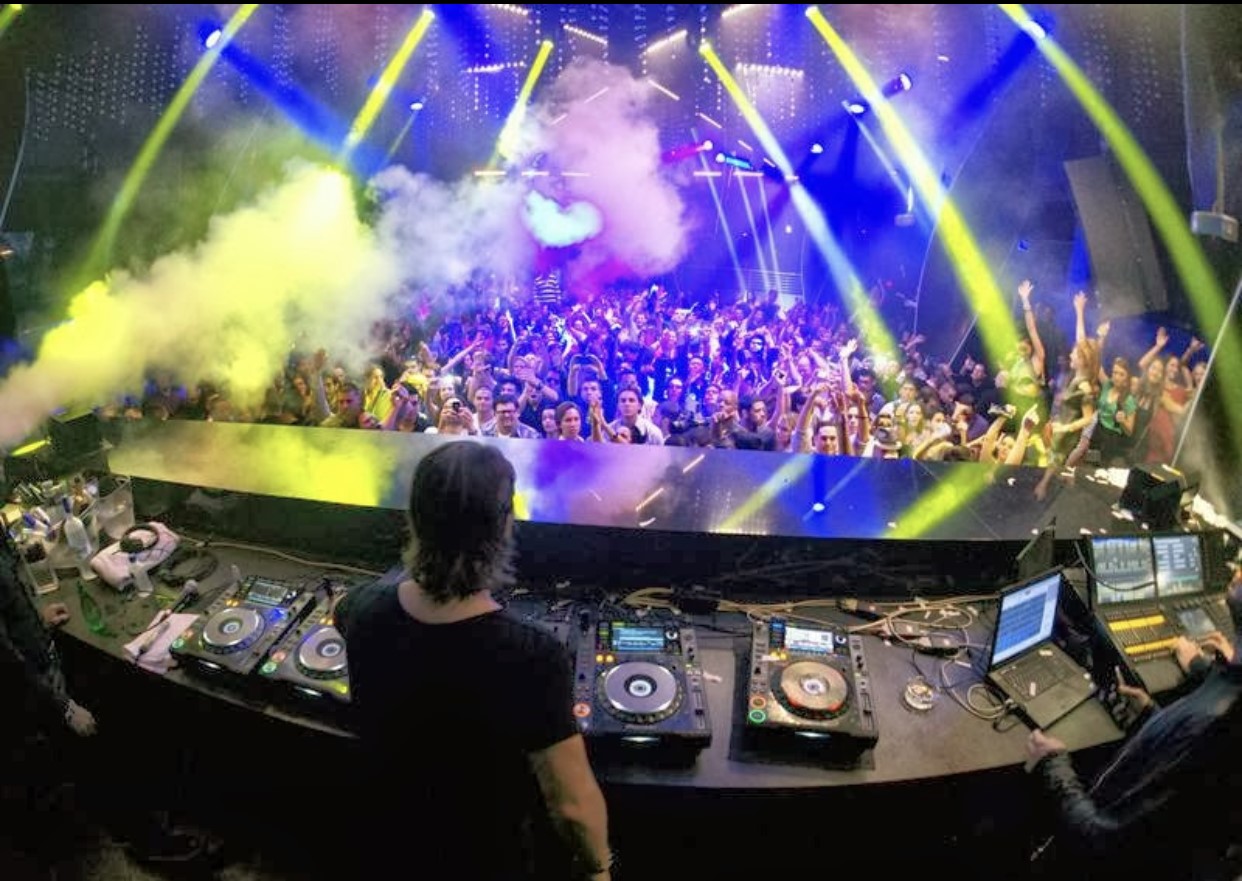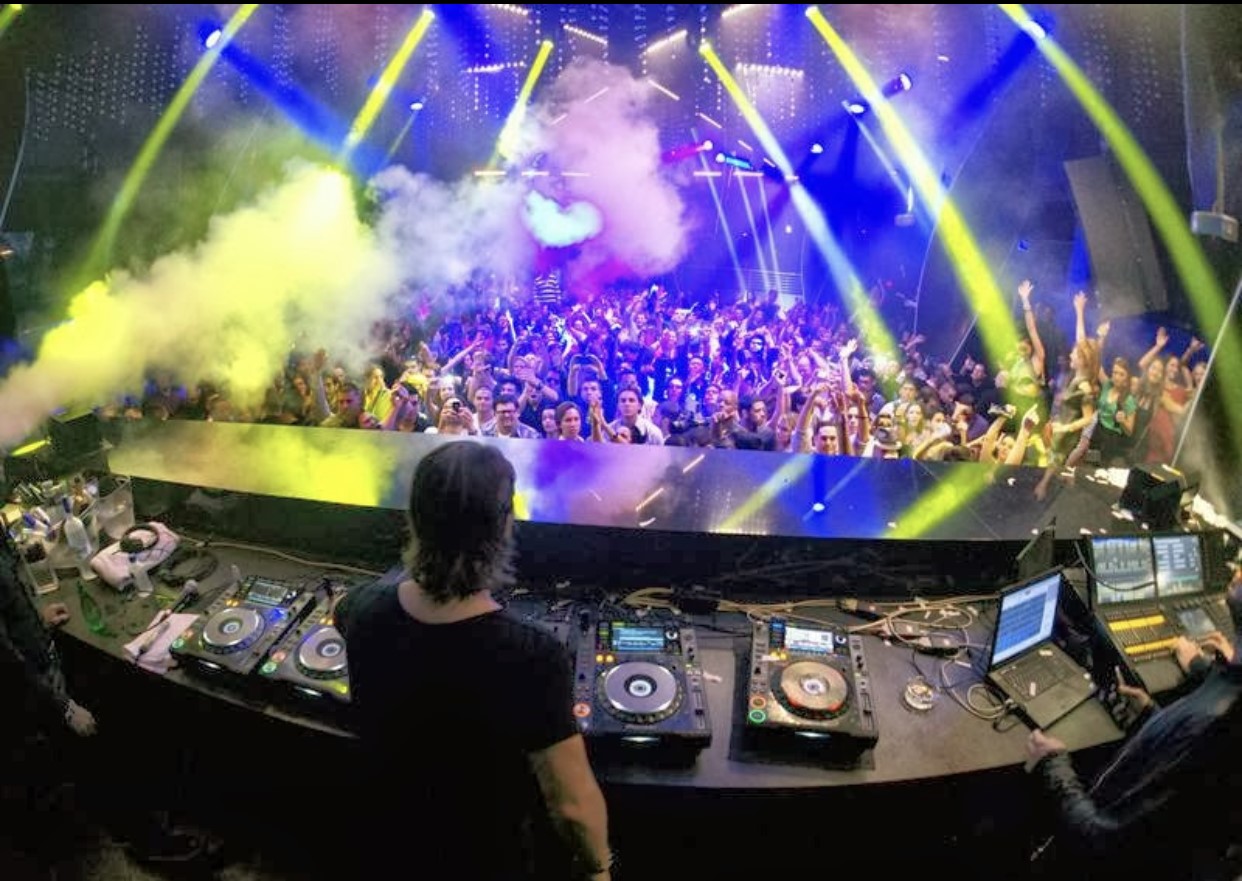 Treehouse
A jungle themed nightclub. How can you say no? Dance the night away and let your soul leave your body in the best way possible. Check out more of The Treehouse and their lineup here!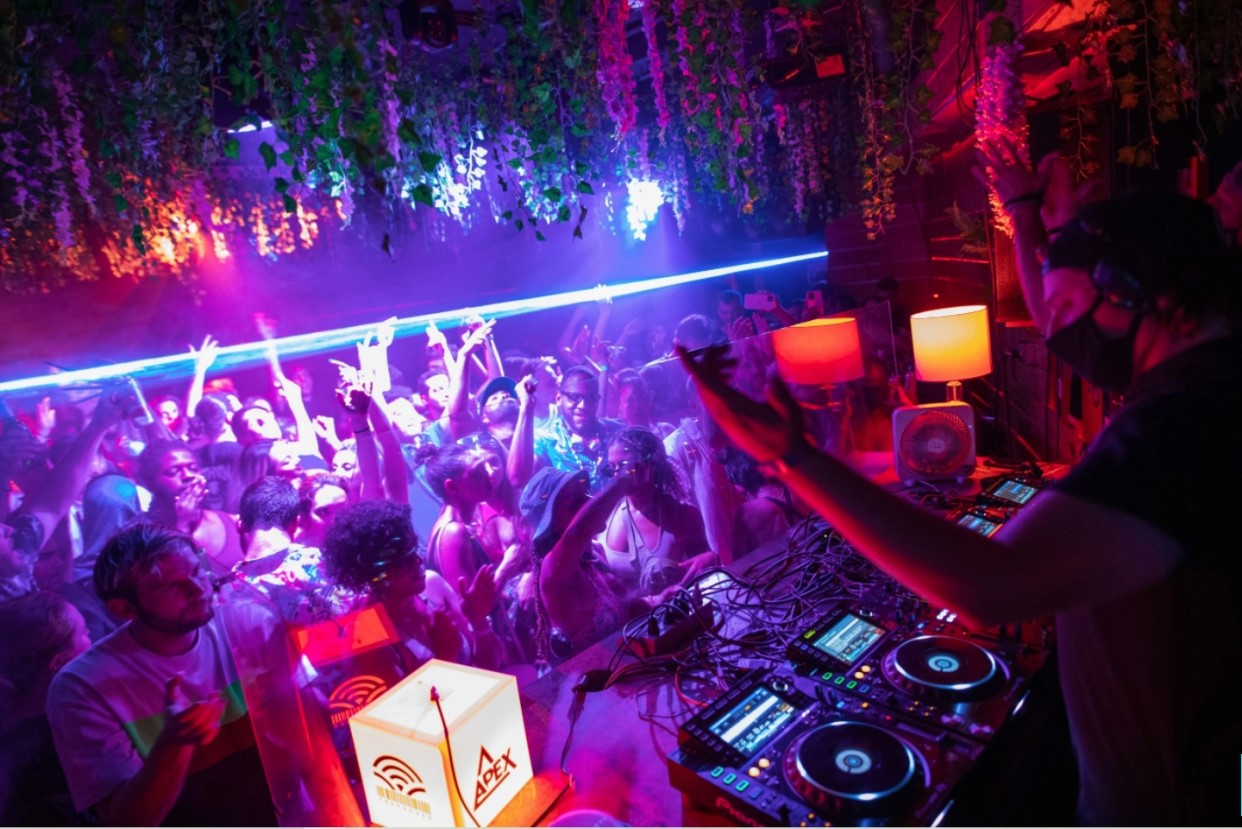 Do Not Sit On The Furniture
These guys sound super lame and strict, but they aren't anything like their name. DNSOTF is a more intimate, "cozy" dance club. They describe themselves as more sophisticated than other nightclubs. A good place if you don't wanna go as hard as Liv, but still want to dance and enjoy DJs. Check out more of Do Not Sit On The Furniture here!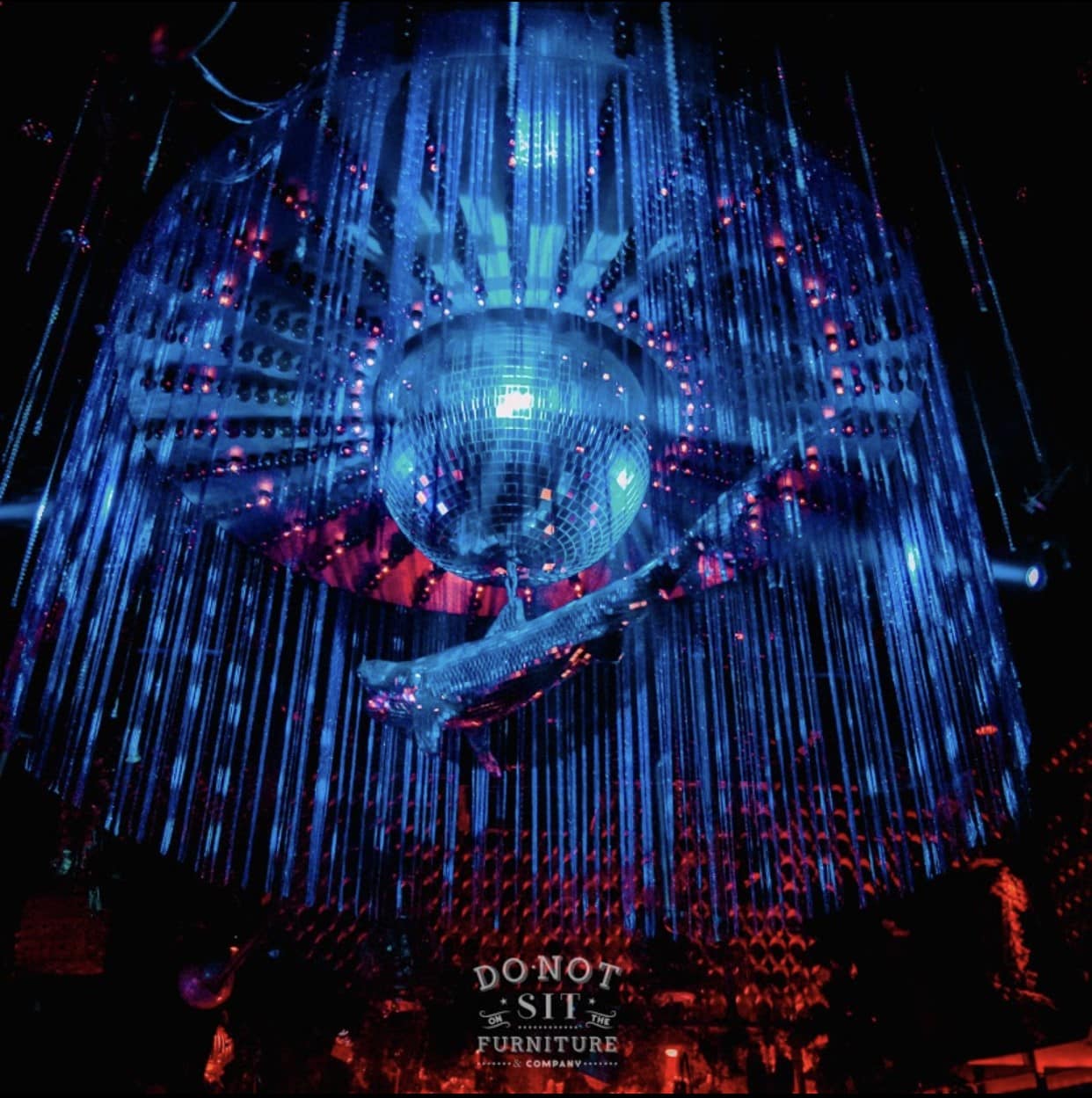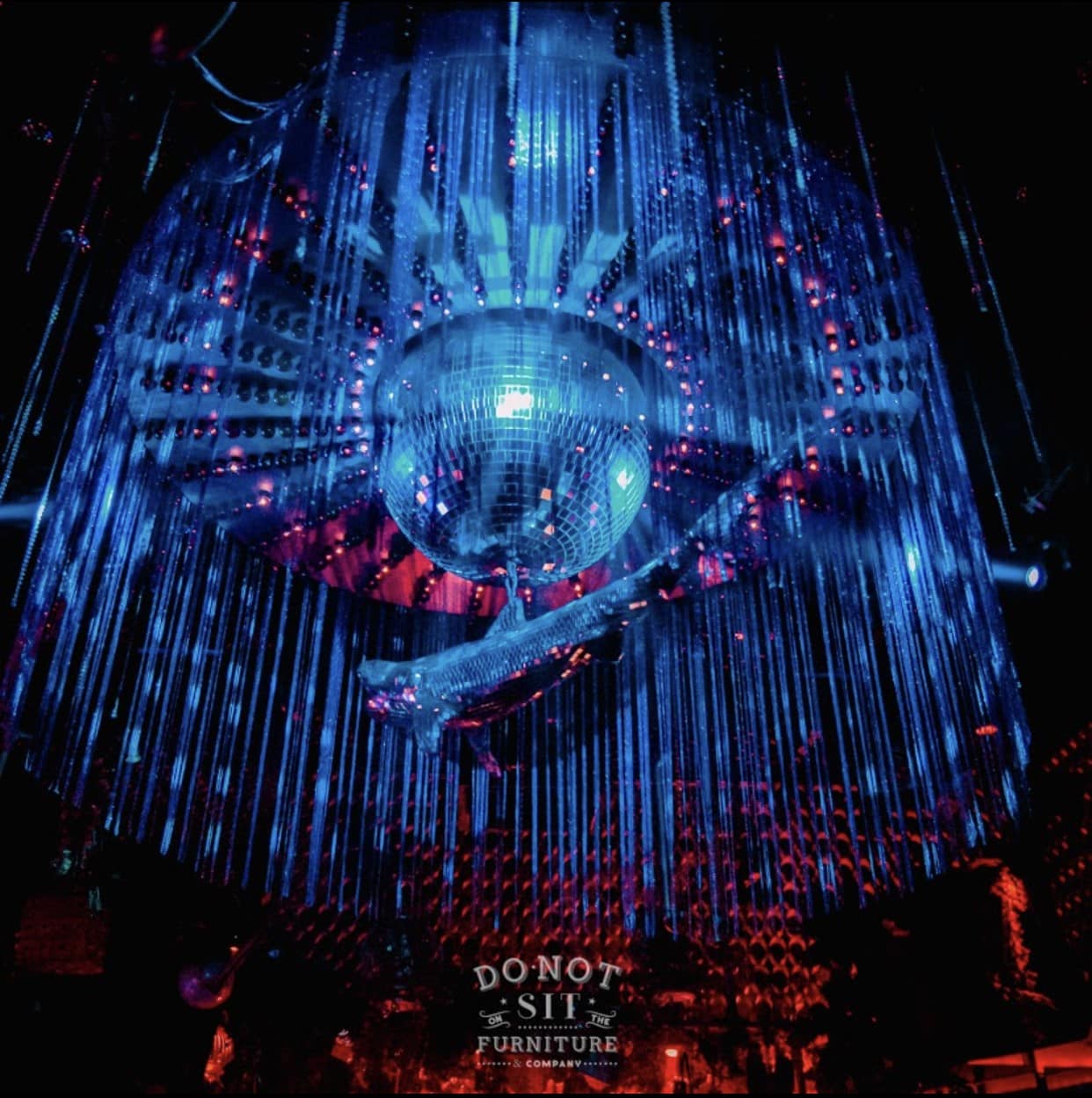 Mynt Lounge
Electric and upscale. Strobe lights, LED lights- this place means business. Apparently dress code is very strict, so make sure you go all out or else you may not make it through the front door. Check out the Mynt Lounge here!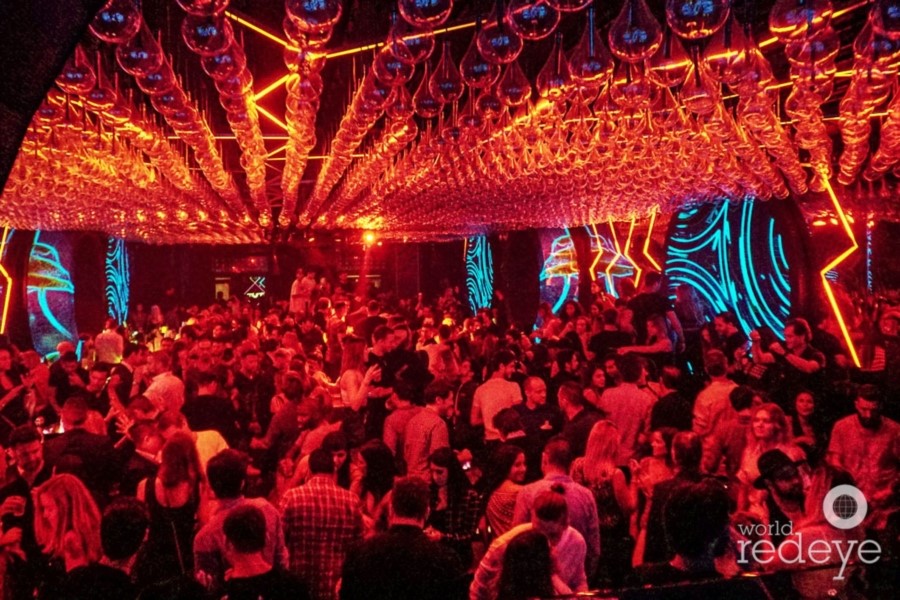 Twist
A very popular Gay Bar in South Beach that ensures you will have a blast! 7 Bars, 3 dance floors, DJs, Drag Queens, and 1 amazing night. Check out more of Twist here!
The Exchange
Glitz meets disco ball. The Exchange is known for their hip hop music and DJs. You will be dancing in style all night! Check out The Exchange here!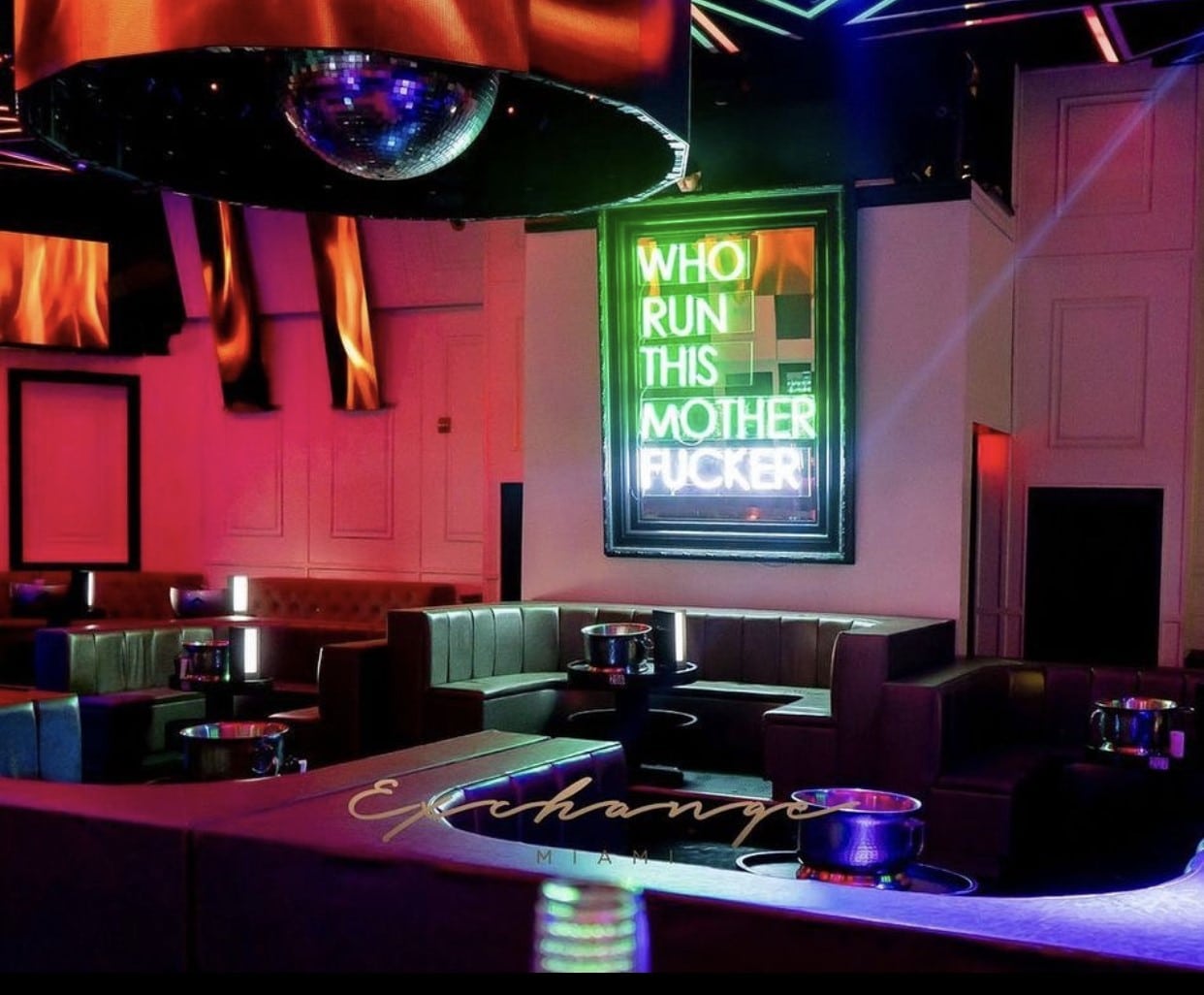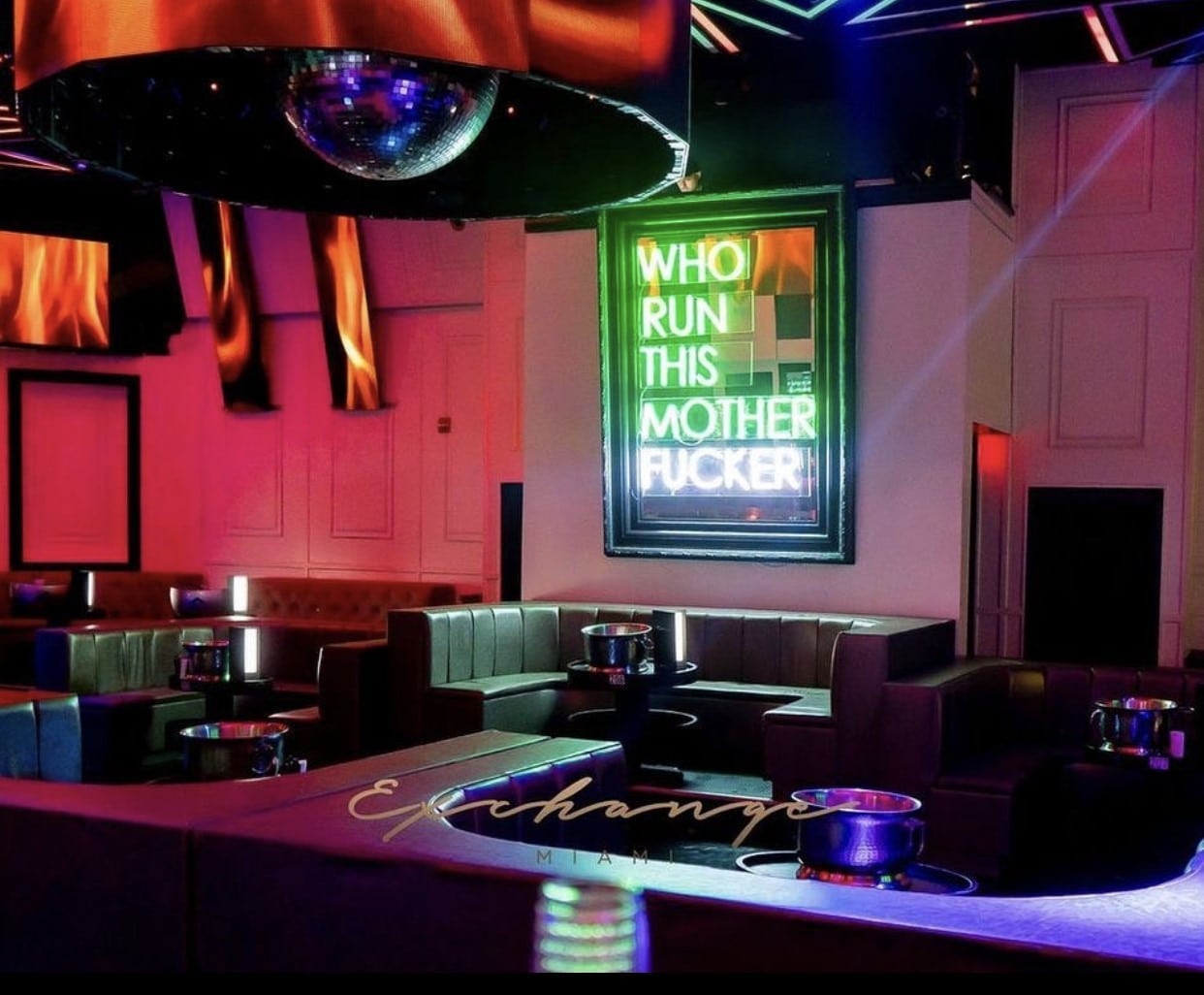 What To Do?
Speedboat Sightseeing Tour
One of my favorite things I did during my time in Miami Beach! The company I did is called Thriller, and they made the whole experience wonderful. It was such a fun and yes, thrilling ride, and the guys running it gave a great tour with comedic flare. The whole boat was laughing after every thing he said. Definitely recommend! The ride is about an hour long. I got my tickets here!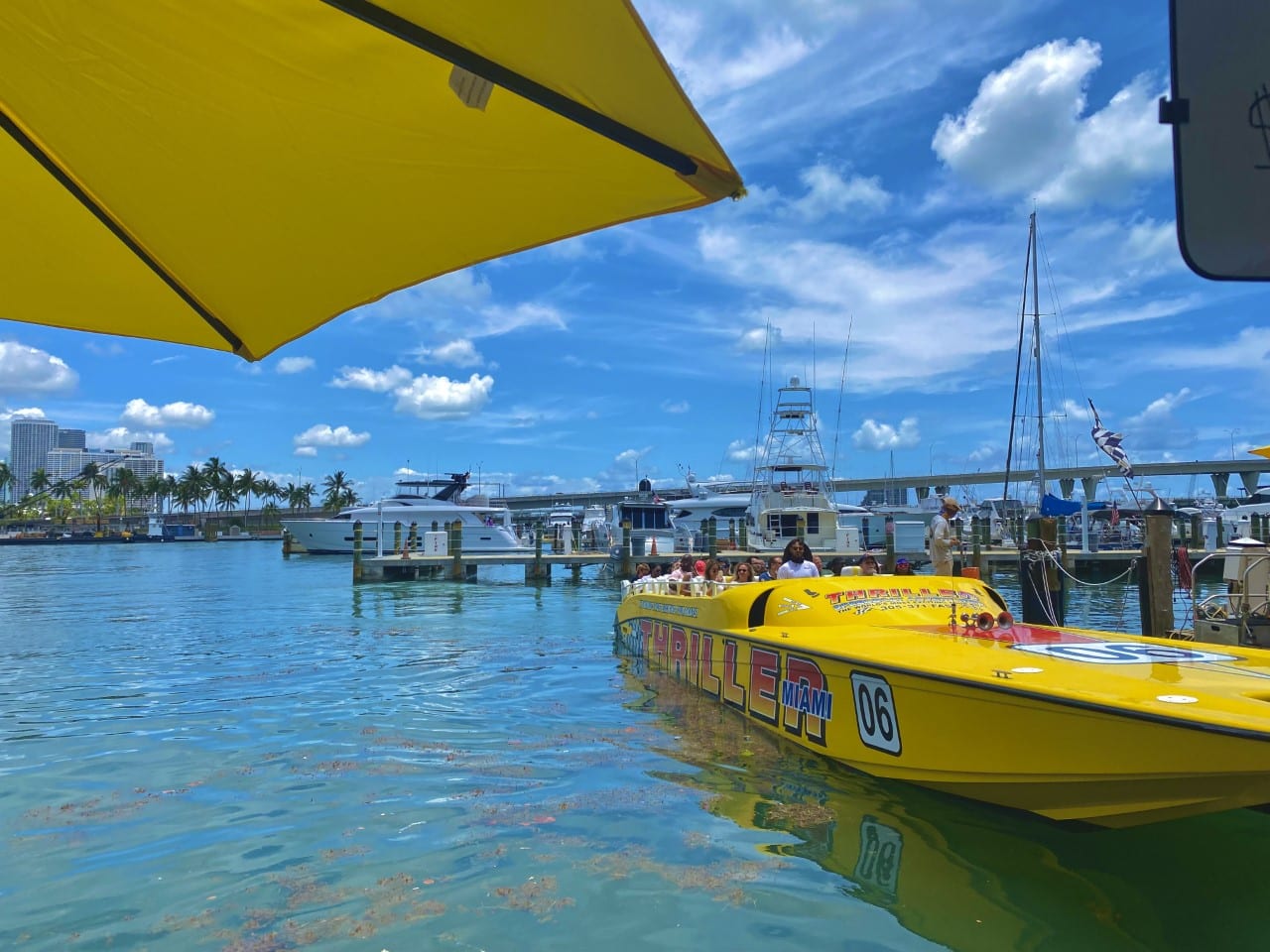 Located at the Bayside Marketplace, the Speedboat Tour gave us coupons to ODB (The Other Daiquiri Bar) that was located right around where we get on and off the boat. It made for a great drink after the tour!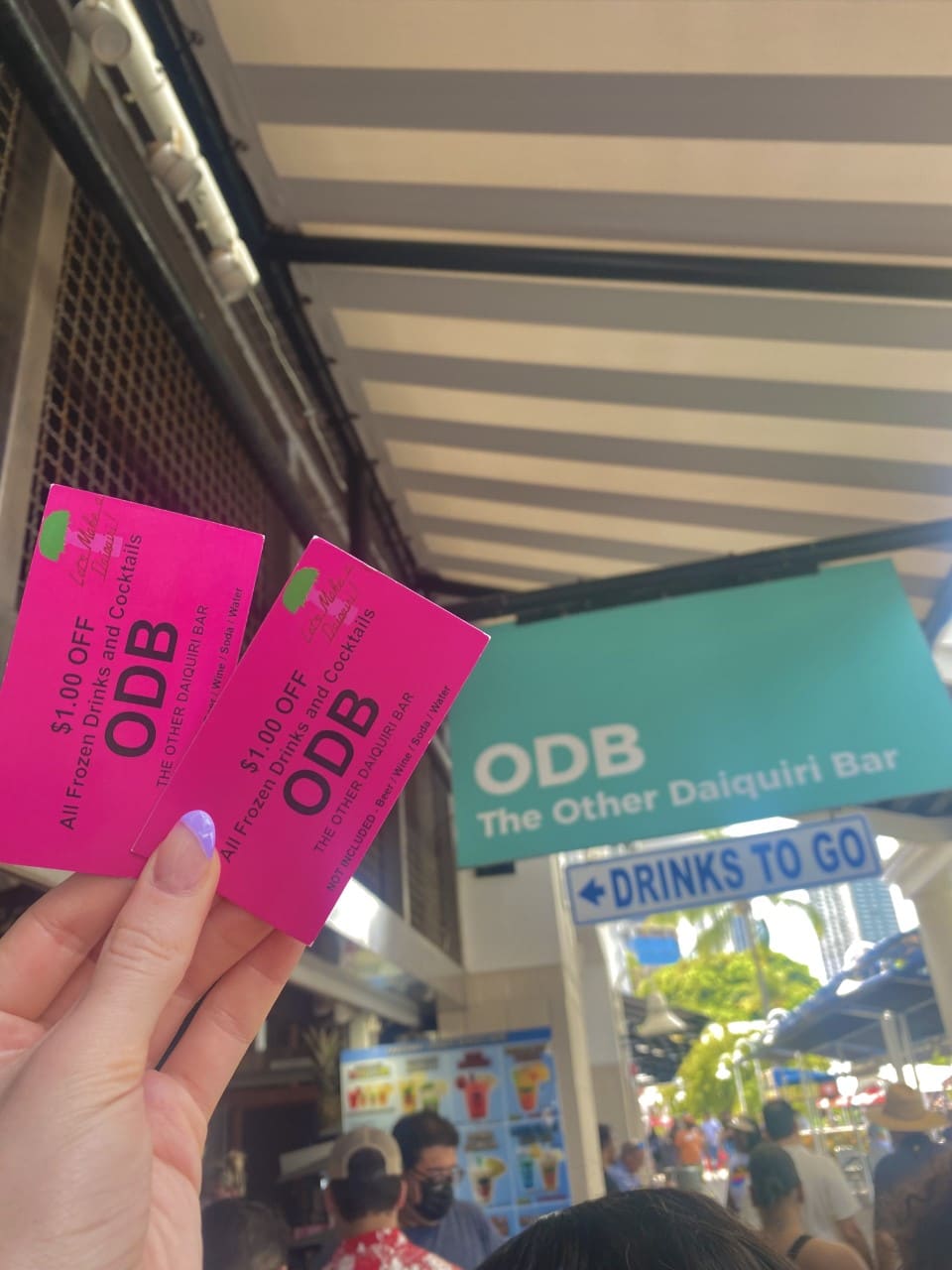 Bayside Marketplace
(*Not in Miami Beach, but when doing a boat tour I recommend stopping here) Where my speedboat sightseeing tour was located, the Bayside Marketplace has so much to offer. Tons of shops and stores and pop ups. They have some clothing stores I WISH I have nearby where I live. I swear I walked into this one store called Steps New York, and was ready to spend my entire wallet.
There's places to drink and eat, and it's such a pretty setting being on the water. I would suggest definitely booking a boat ride from there, (they also offer party fiesta boats and more), and then staying to shop around and grab a couple drinks. See everything The Bayside Marketplace has to offer here!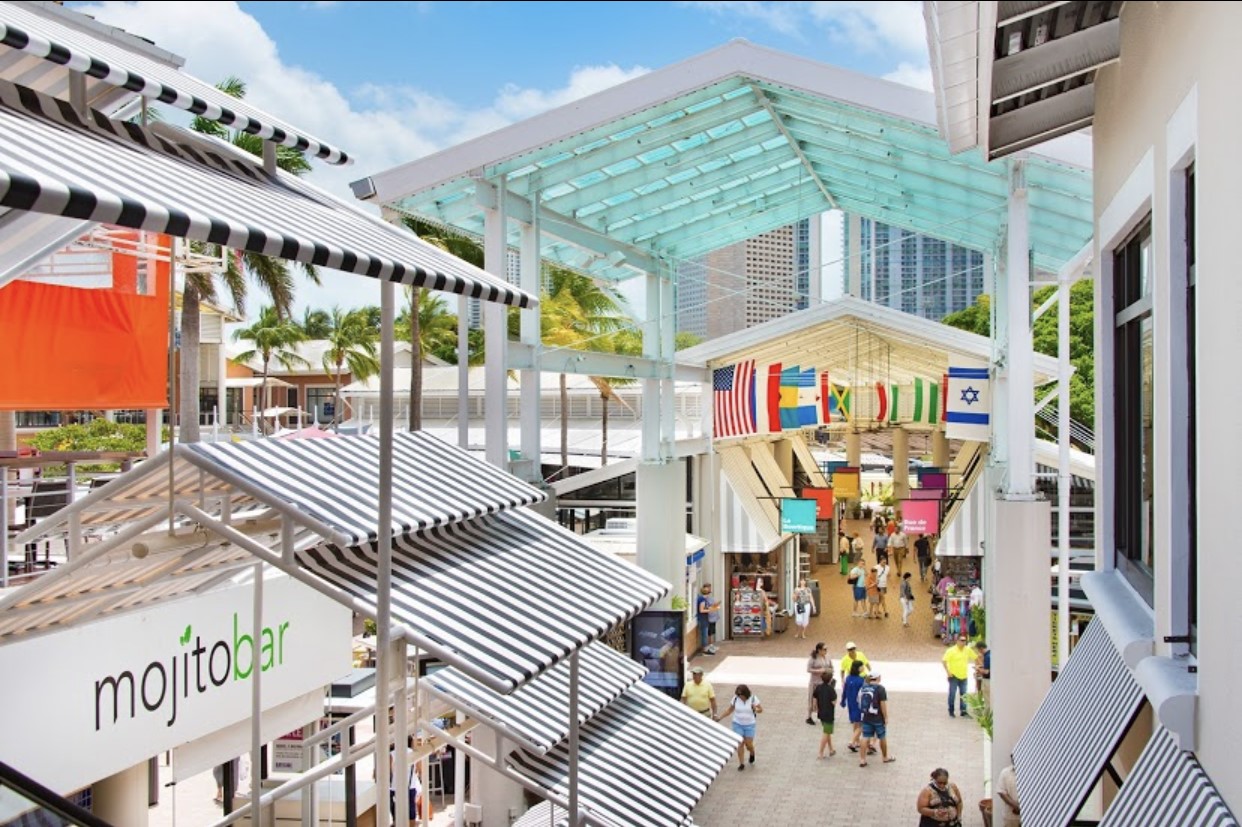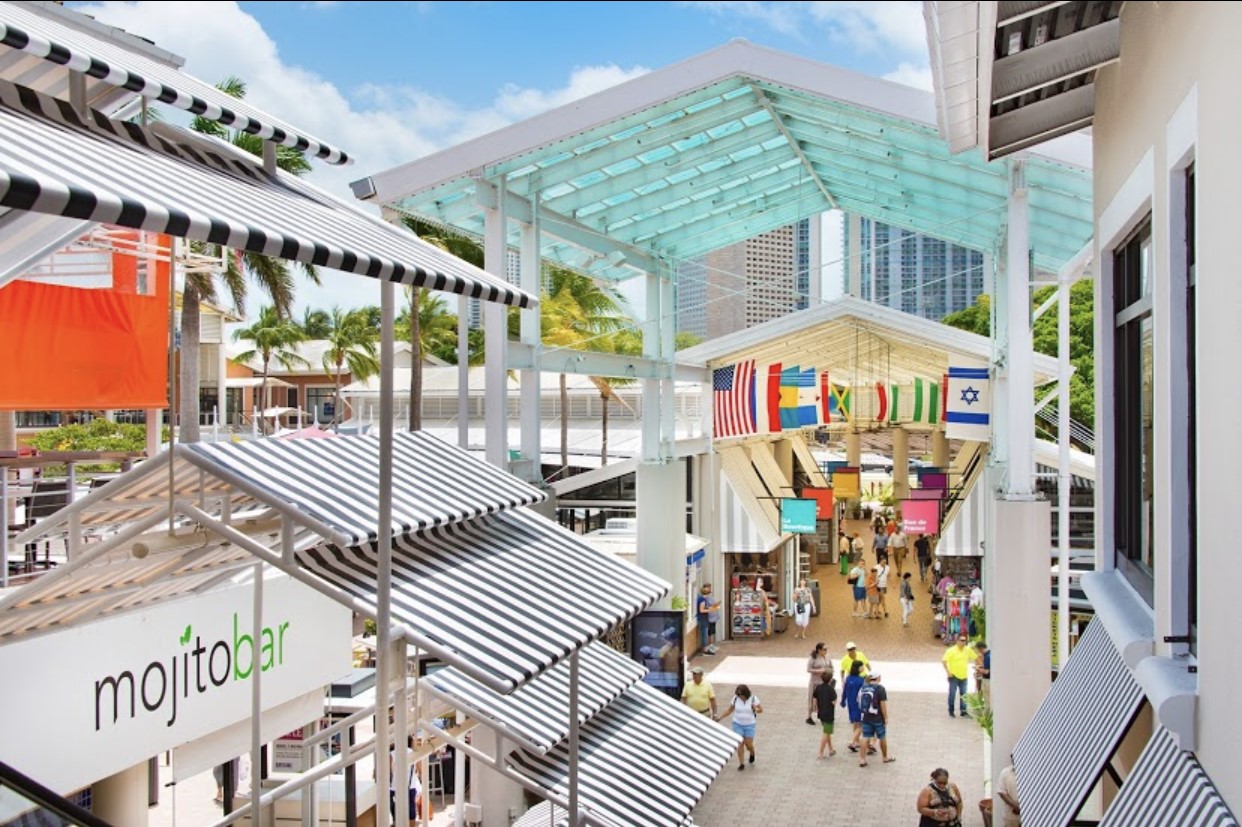 Private Boat Tour w/Champagne
2 hour private tour of the island sipping on champagne and chatting with friends. I recommend going with a group of people- theres a maximum of 5. It's $400 per group, which makes it $80 per person! That's a great deal for a luxurious afternoon spent in the gorgeous Atlantic. Get tickets here!!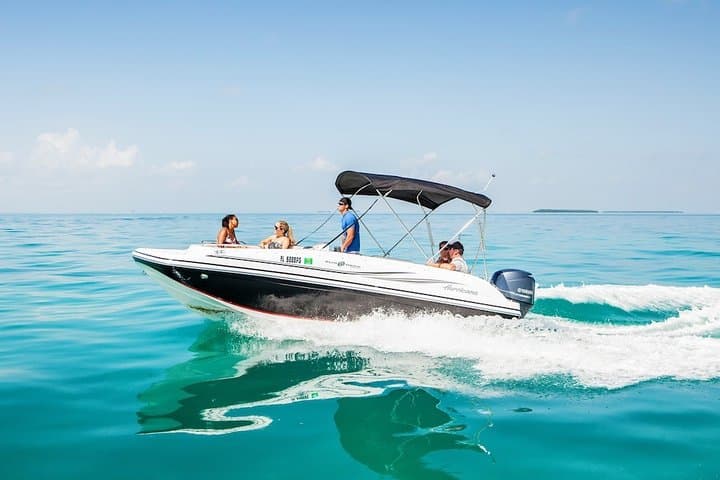 Miami Beach Botanical Garden
"A tropical oasis in the heart of Miami Beach." Peaceful and tranquil. Admission is $5 per person. Their boutique shop is adorable, and a great place to buy souvenirs or mini plants to take home. Opt for a peaceful morning before a crazy night out, at Yoga on Sundays (or Wednesdays). Tours go on every Saturday for free, but it is suggested to make a donation of $5, or $2 if you're a student. The Botanical Garden puts on lots of shows, so be sure to check out their schedule of events on what's happening. See more of the Miami Beach Botanical Garden here! https://www.mbgarden.org/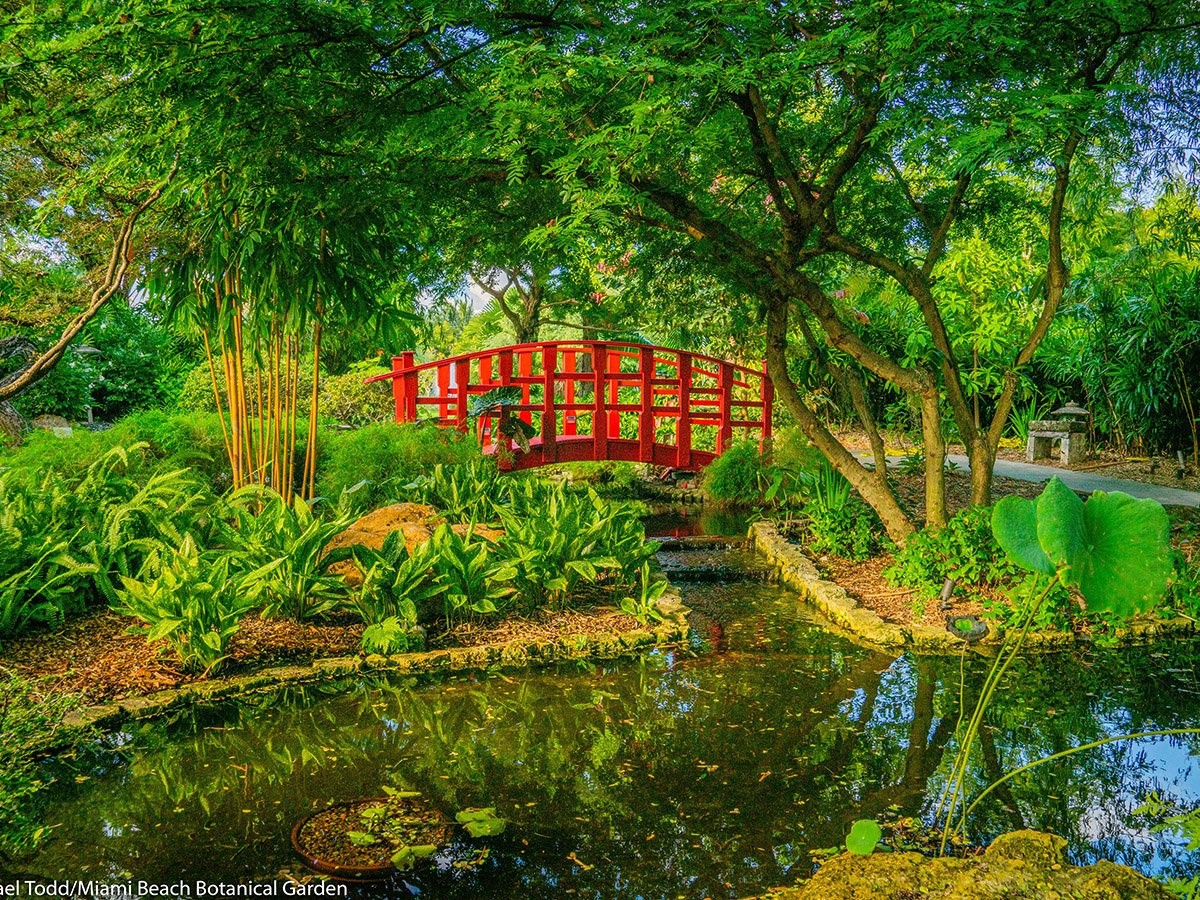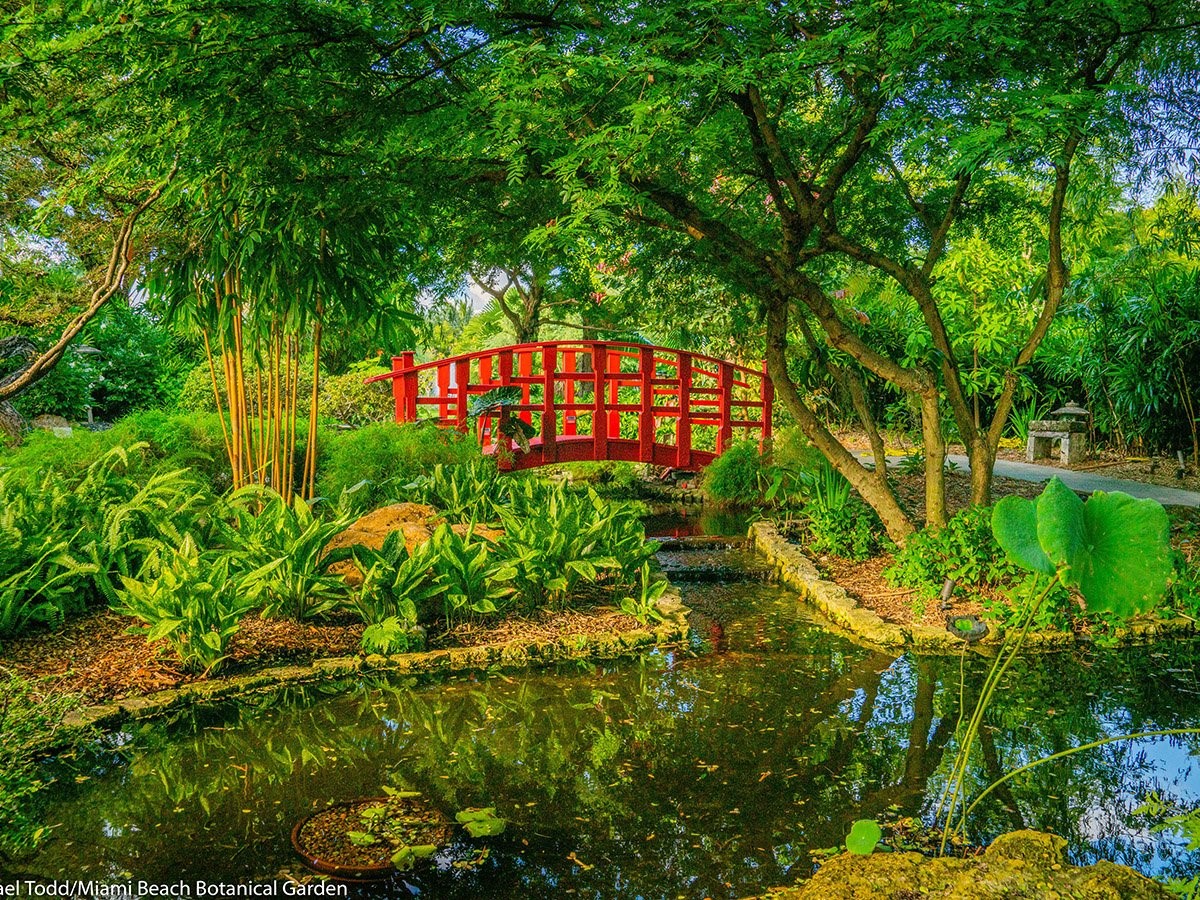 Bike Around The City
There are a bunch of Citi bike stations around Miami Beach. It's so easy to pick one up and go. It's a super fun way to see the city! Stop when you want when you see a cute ice cream shop or cute clothing store, or maybe you'll be spontaneous and decide to park and jump into the ocean or something! I don't know! The possibilities are endless!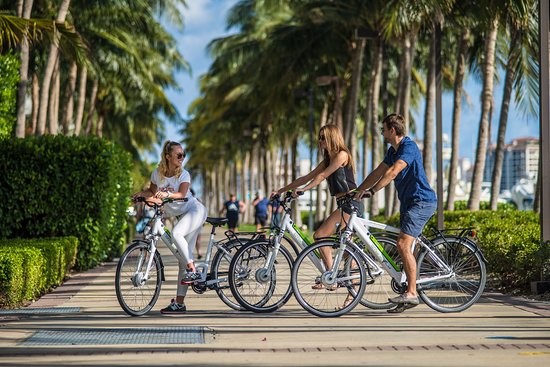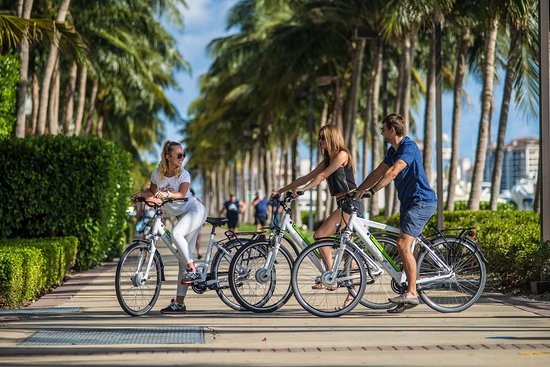 Lapis Spa
If you saved up for this trip and insist it be the vacation of the summer, treat yourself to a spa day. A bit pricy, yes, but the spa will leave you feeling renewed and glowy! Of course, where else would it be none-other than at the Fontainebleau Hotel? Hear me out guys. The spa packages look heavenly. For instance their "Girls Just Wanna Have Fun" package gives you a choice of either back massage or facial, with a manicure and pedicure. For only $166. That's actually really good! I dunnoooo, think about it!! See more of Lapis Spa and their spa packages here!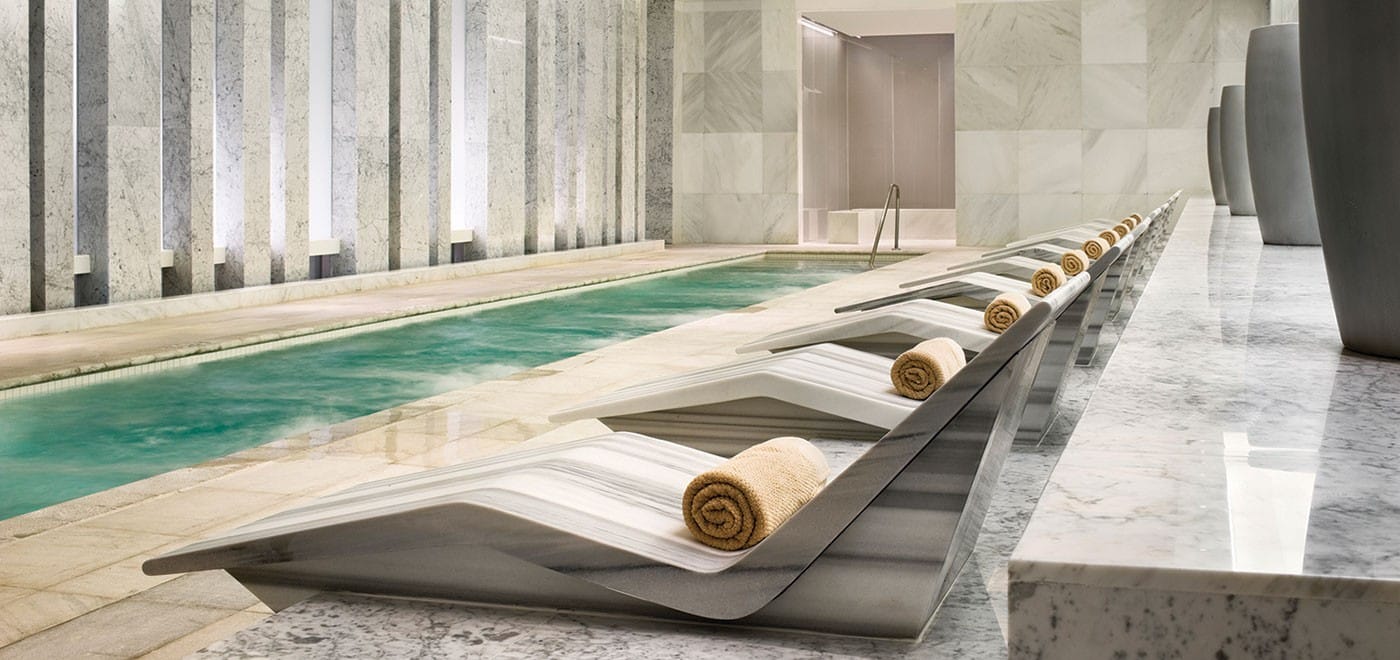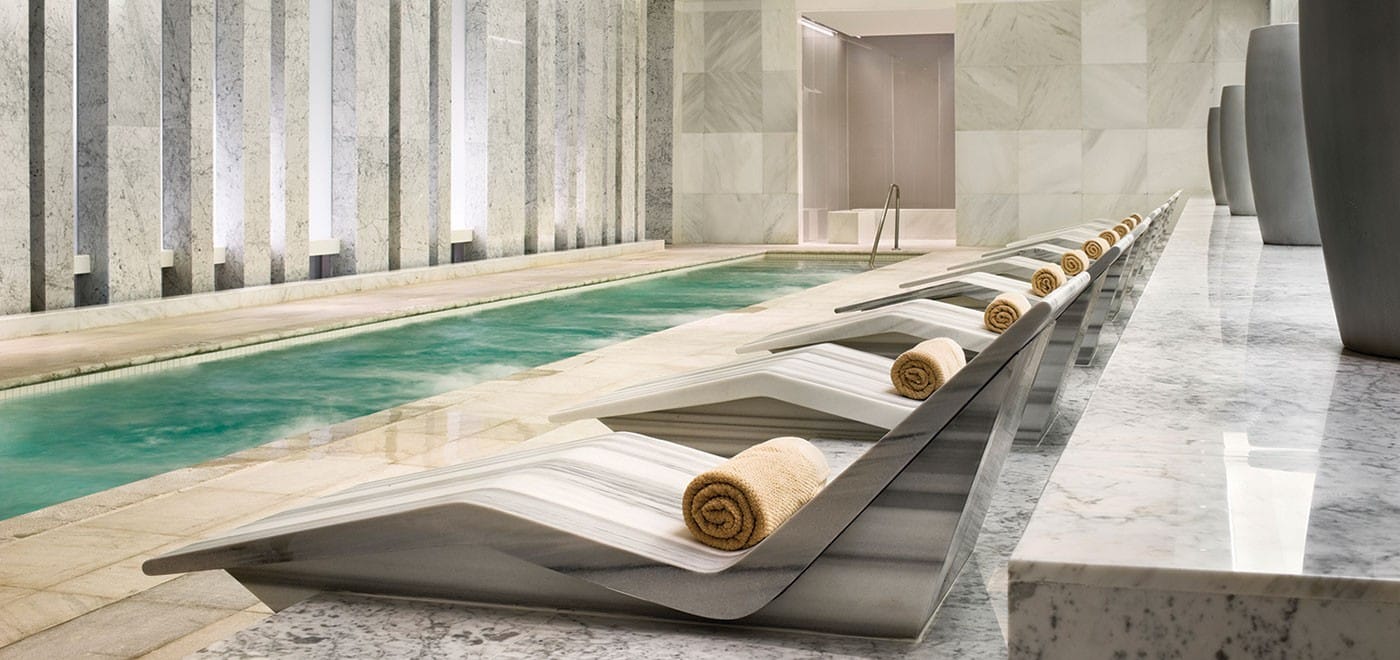 Miami Beach Golf Club
This one is for the people with boyfriend's and husbands or whoever that man is to you. It really is such a stunning course. Even I would enjoy golfing here in the morning with the skyline in the background. It's just a nice way to enjoy nature, play a game, and spend time with the person you care about. Finish golfing and eat at the club's restaurant for a perfect day. See more of Miami Beach Golf Club here!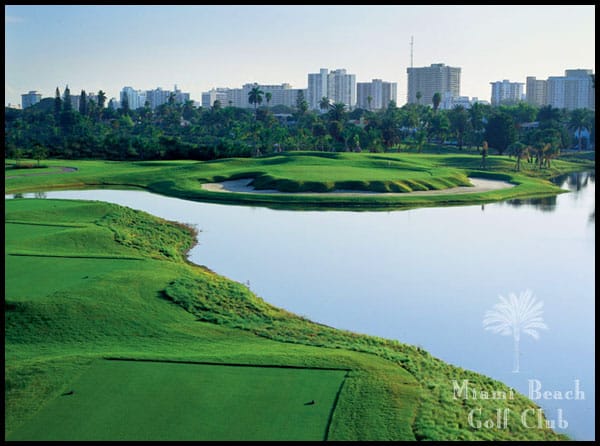 Artechouse Art Gallery
Not your typical museum or art gallery. Artechouse combines technology with art and reinvents the modern age museum. Installations are immersive and you get to touch and interact with the art. There's different installations happening all the time. Be sure to check out their schedule to find out what's going on during your visit. See more of Artechouse here!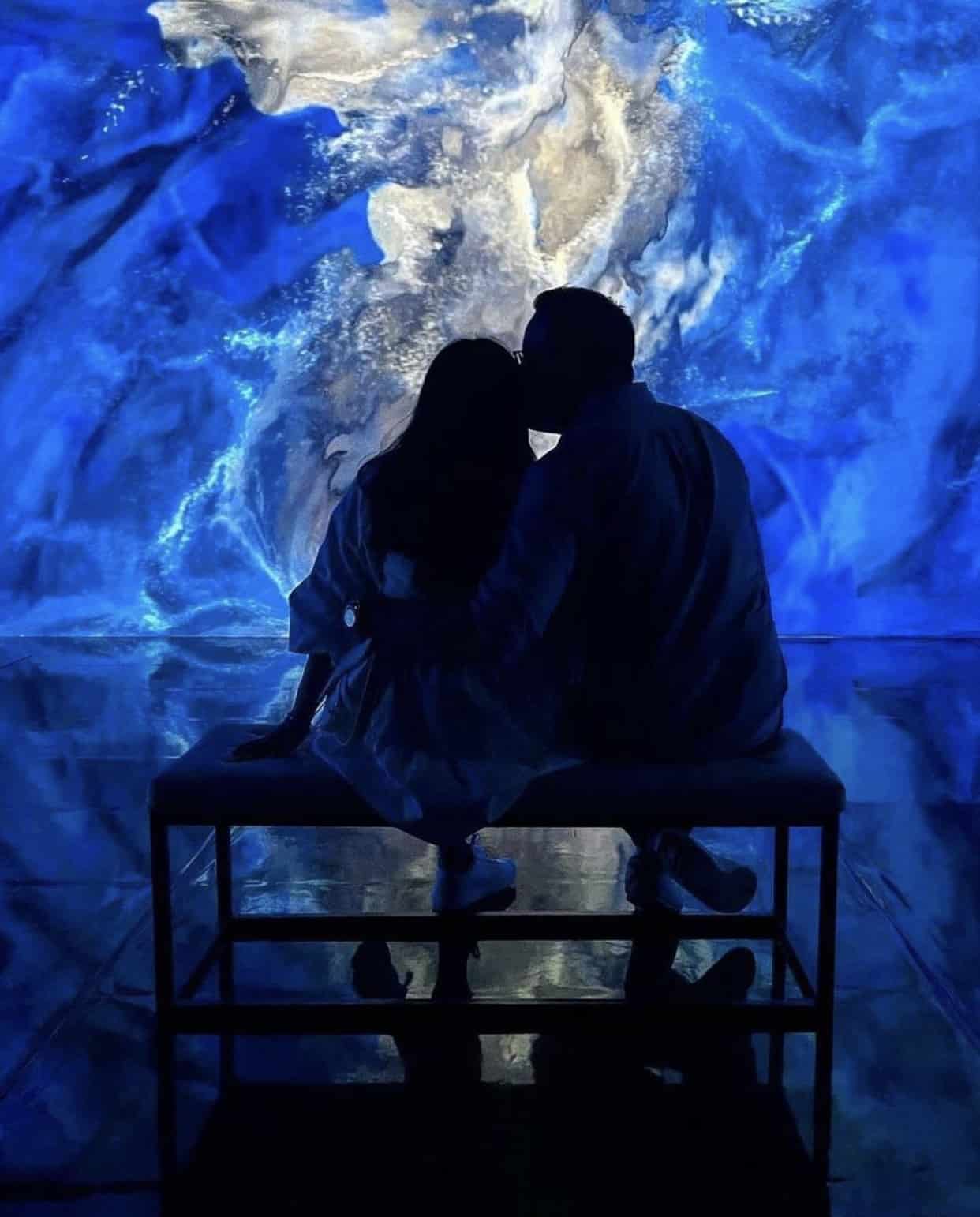 Go To The Beach
The most obvious, best thing to do in Miami Beach, besides laying by the pool. The Cadillac Hotel has their own private beach with chairs and cabanas, but fear not, here is a list of other great beaches to visit in Miami Beach.
South Beach
Located on Ocean Drive. Many celebrities call South Beach their favorite, so why not see what the hype is about? A incredibly trendy beach with people flaunting barely there swimsuits.
Mid Beach
Right in the middle! Luxury Hotels, Stylish Bars, and home to the Cadillac Hotel and Fountainbleau Hotel. Mid Beach draws a fun crowd and is the perfect balance.
North Beach
Mellow, Lowkey, and the water gets more blue the more North you get. Away from the craziness of South Beach.
And We've Reached The End Of The Ultimate Miami Beach Guide.
I really enjoyed finding all these fun spots! When I go back, hopefully I'll get full articles of my own experience of these places. If you think I missed a place that I should add, let me know! Also, let me know if you want me to make a guide like this for Miami. Comment or find me on Instagram 🙂
Have an amazing trip in Miami Beach!
Until next time!
xoxo, Jess!
LET'S CONNECT!
My IG: @jessicacastello
Twitter: @jessicacastello
Traveler.com's IG: @travelerlogue