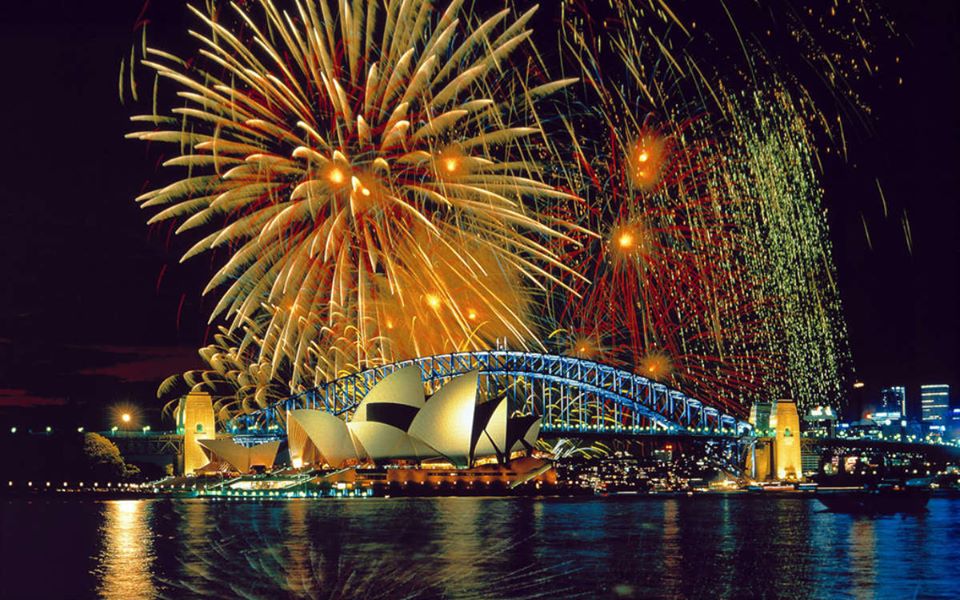 The Best Way to Celebrate New Years
Sydney, Australia is known to have the BEST fireworks, and to be the best place to celebrate. Hands down they have the best New Years show. Fireworks shoot out from so many different places at the Harbor. The opera house, the bridge, nearby buildings, and, well, if there's a place to shoot off fireworks from, they're doing it.
And I had the privilege of being there to see it.
But I wanted to do it right.
Being the best New Years in the world, there are tons of things happening. Parties, events, and lots of different ways for your night to go. But which one was going to give me the greatest experience of them all?
I have to say, this was something I was willing to splurge on. When's the next time I was going to be in Sydney for New Years? It's something for the bucket list. Something that I will remember forever. So if it meant spending extra on a night for the books, that was worth it to me.
I will say, like I said before, there are so many events that go on. So you can have the best, most memorable night watching the greatest show while not even spending that much. So it's totally up to you! But I had this idea stuck in my head and I just had to do it for myself!
Party Yacht On Sydney Harbor
Let me repeat. Party Yacht On Sydney Harbor!!! Ahhhhh! Right in the middle of everything!! What is better than being right in the middle of it all for New Years in Sydney, Australia. I didn't want to be in a huge crowd scrambling to see the fireworks and I didn't want to have to worry about trees or buildings or whatever to hide any part of the view.
It was so. magical.
There are plenty of Yacht companies that had huge boats, smaller boats, big parties, chill parties, anything you want. I said I wanted to splurge, and I was, but I wasn't splurging that much. I found a reasonable priced party boat that wasn't huge, wasn't small, and had a great party.
Rosman Cruises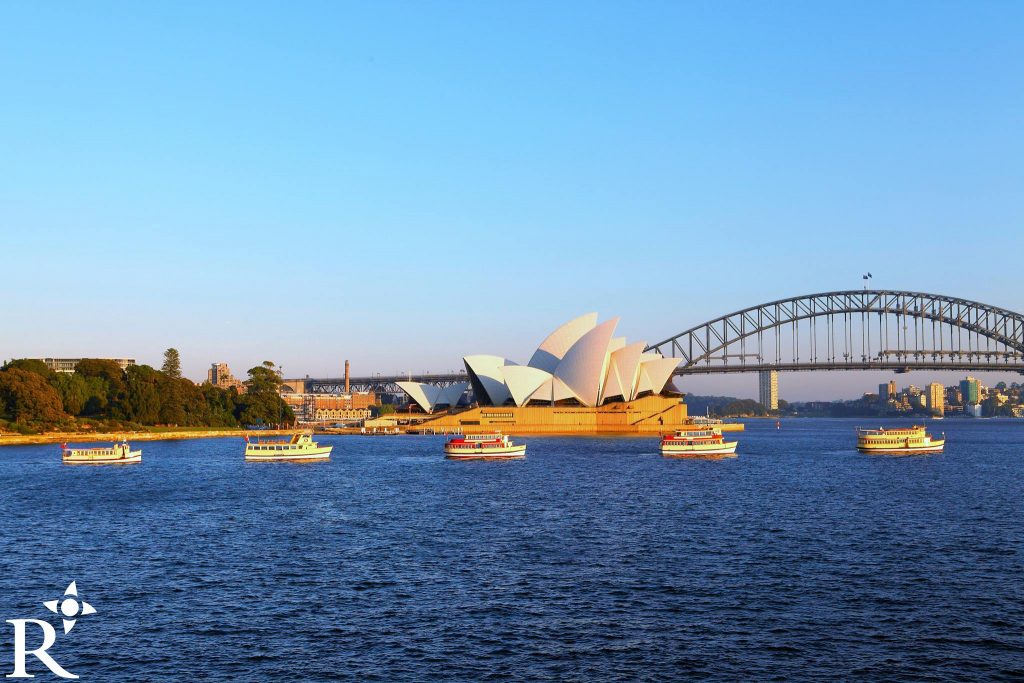 Sydney's longest running harbor cruise company with pretty vintage ferries. Drinks and snacks are served, but no food, so it's a good idea to go out to a nice New Years Eve dinner before the party boat! The DJ was great and there were fun color changing lights. They take you out for a full 6 hours from 7pm-1am. You will get to see the first family firework show at 9pm, and then the huge mind-blowing show at 12am. It is so much fun! Dancing and drinking all night with your friends, waving at the people on the other party boats, and being in the center of Sydney Harbor.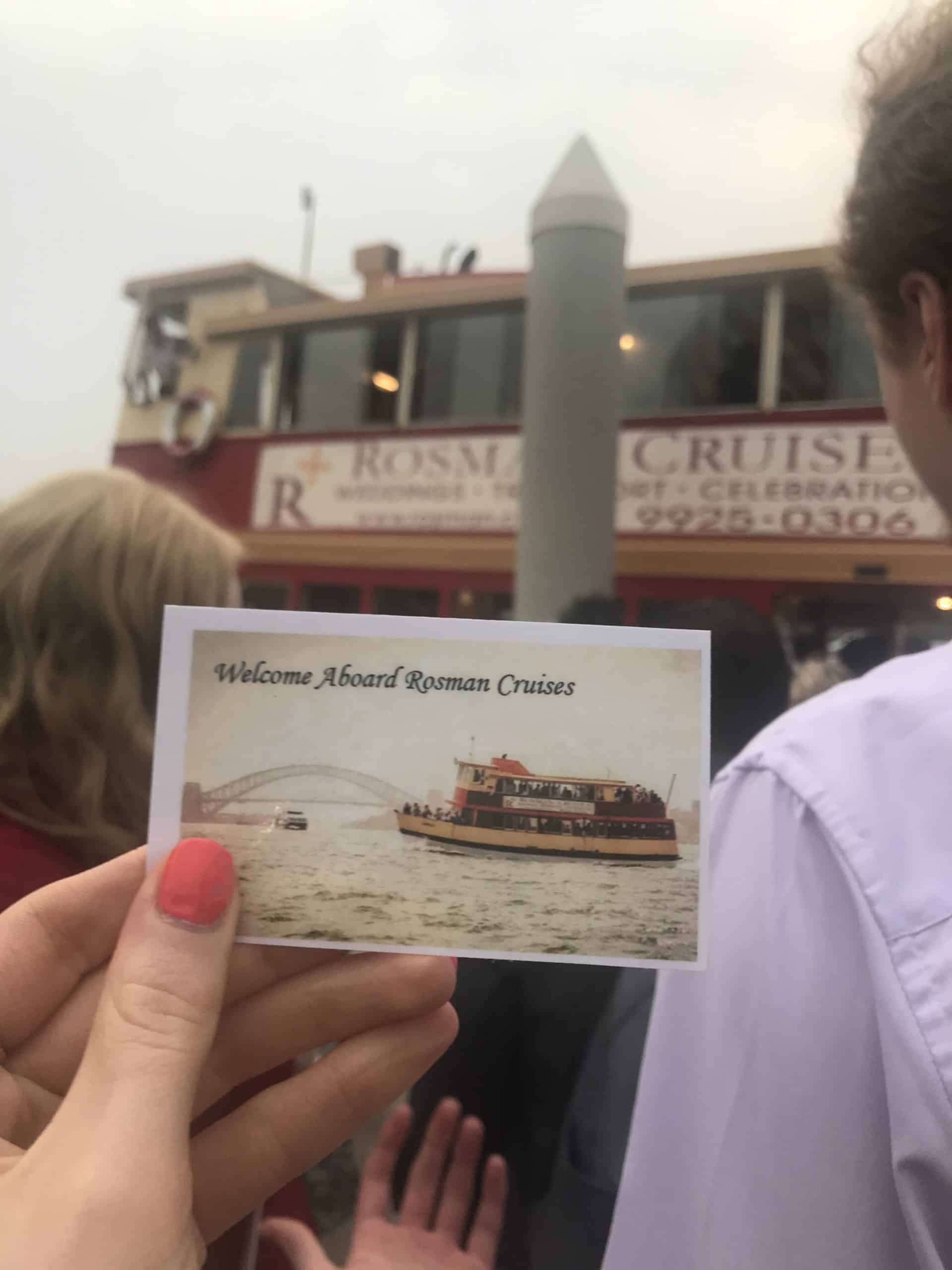 It is really an amazing night to remember and the fireworks were fantastic. The music and lights are shut off while the firework shows start, immersing you fully into the experience.
Here are a couple videos of my experience!!
It was such a great experience and the show was incredible. I danced all night to Shakira and ABBA and other dance songs and I had the time of my life.
I would definitely recommend doing a party yacht for New Years in Sydney Australia. If I had the chance to be there again, I would do another! It is definitely, in my opinion, the best way to celebrate.
Cheers to the next New Years Eve to come!
xoxo, Jess!
LET'S CONNECT!
My IG: @jessicacastello
Twitter: @jessicacastello
Traveler.com's IG: @travelerlogue