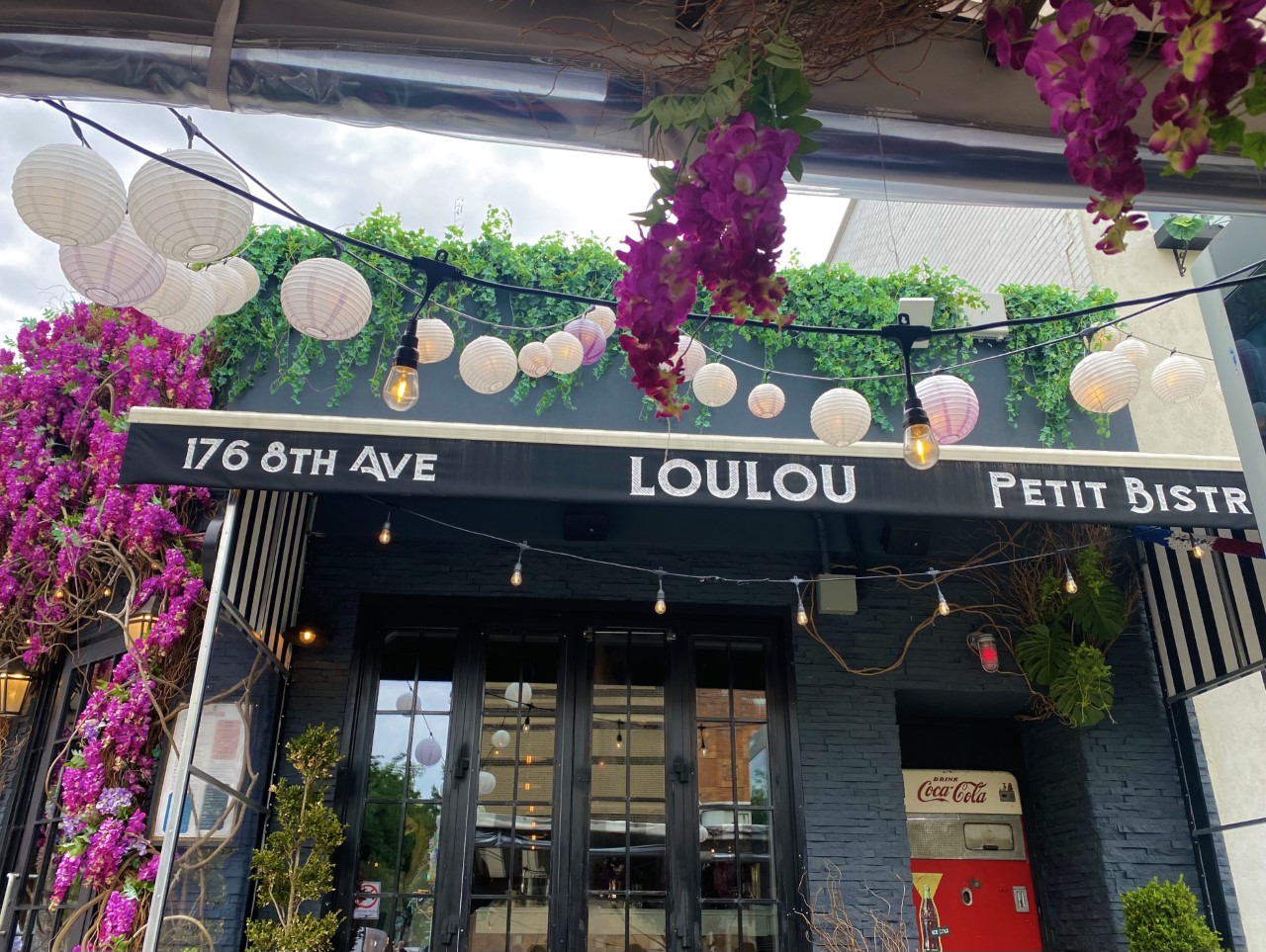 Loulou Petit Bistro In New York City
I absolutely fell in love with this adorable bistro in Chelsea. One picture of a cocktail they offer and I was immediately sold. I only had a few days in New York City and I made sure Loulou was on my list. In fact. Loulou was my first stop.
*all pictures taken by me! (except for the one I'm in ;))
Loulou's Vibe
The aesthetic is gorgeous and boasts an eye grabbing purple flower theme on the exterior. It's chic and stylish and stands out against the many other buildings around. There is outdoor dining that is kind of half into the street. It's designed in such a way that it still makes you feel a part of the restaurant whilst having the classic views of the NYC streets.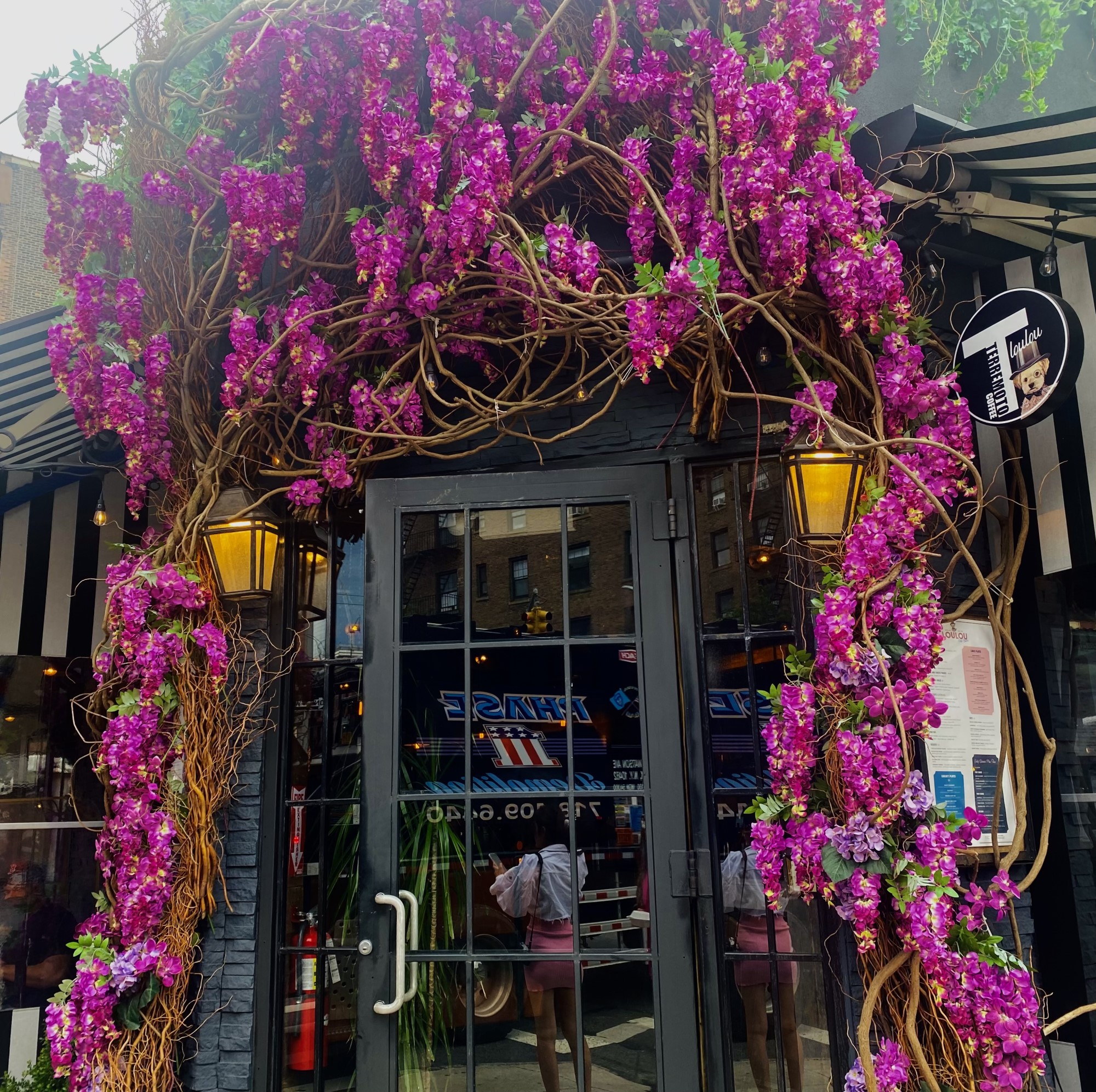 The interior of Loulou the green plant aesthetic continues trailing across the ceiling. Inside it is a bit more sophisticated with brick and wooden walls but it is still just as beautiful.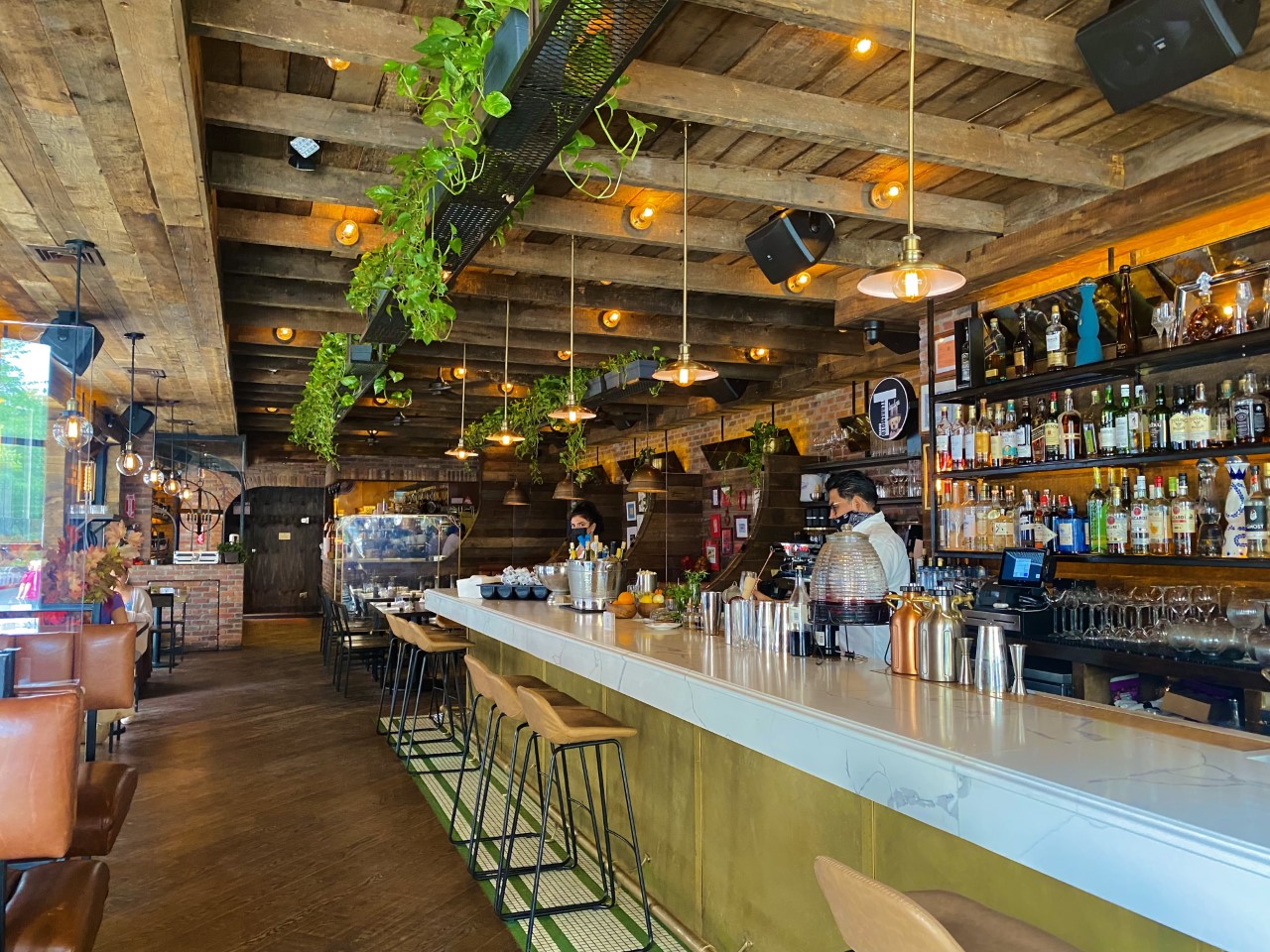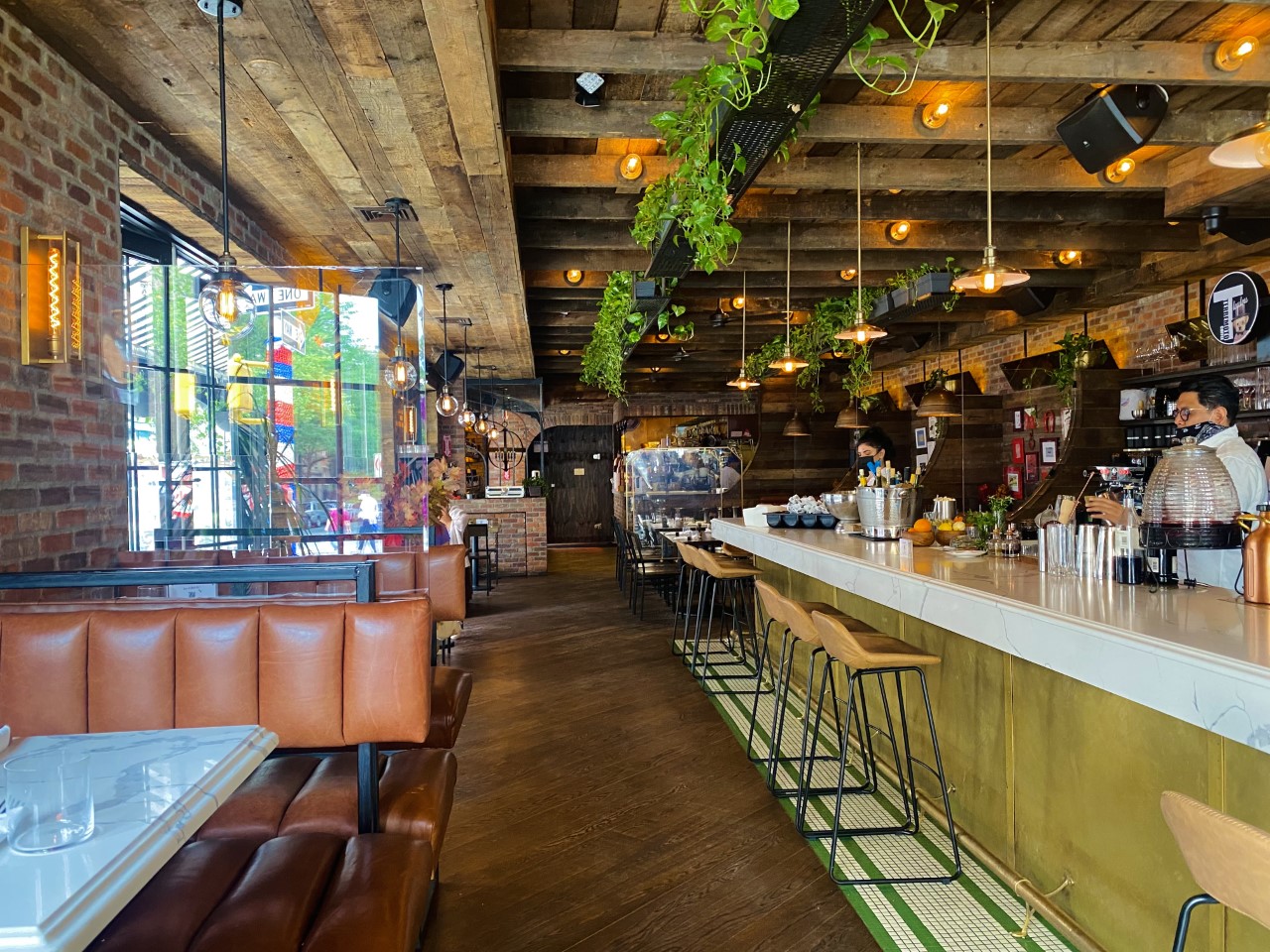 There is also a whole Speakeasy downstairs! It is so cute down there but unfortunately when I went it wasn't open yet. Definitely check into that!
The design and purple flowers are enough to get me to eat there and take a bunch of photos to live out my fairy dreams, but let's not overlook their amazing menu.
Loulou's Drinks
Loulou's is the perfect place to go drink. Or maybe it isn't. There's a lot of adorable drinks and it's hard to not mix your alcohol. See Loulou's full menus here!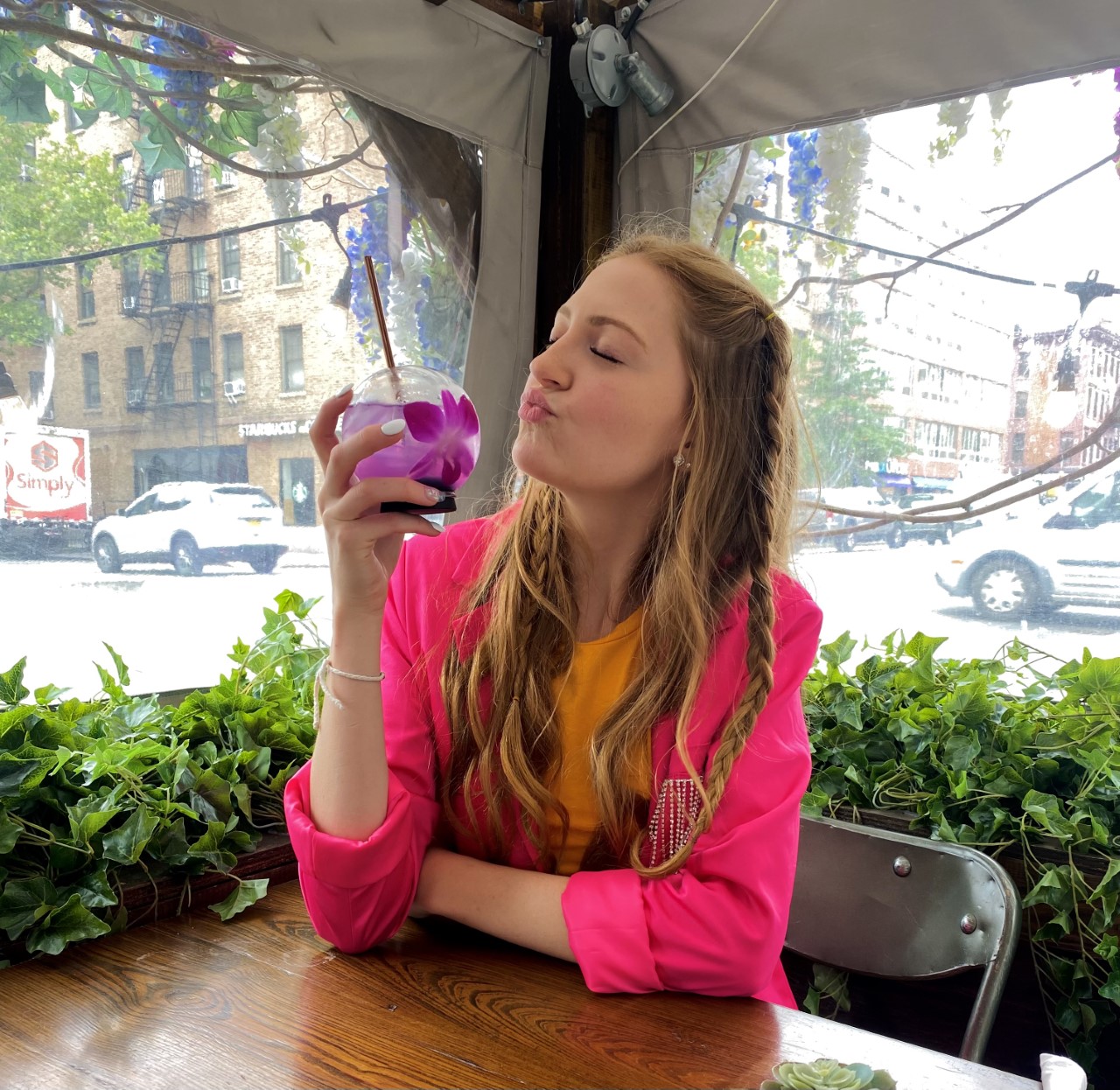 The World Is Yours
This cocktail is soooo cute!! Served in the most adorable circular glass representing a crystal ball, this drink's alcohol of choice is gin and is decorated with edible flowers. It's magic in a glass. All looks aside, I actually really enjoyed it and found it incredibly easy to drink. The flavor was really yummy and it was refreshing. The table next to me kept complimenting the drink and saying how cute it was!!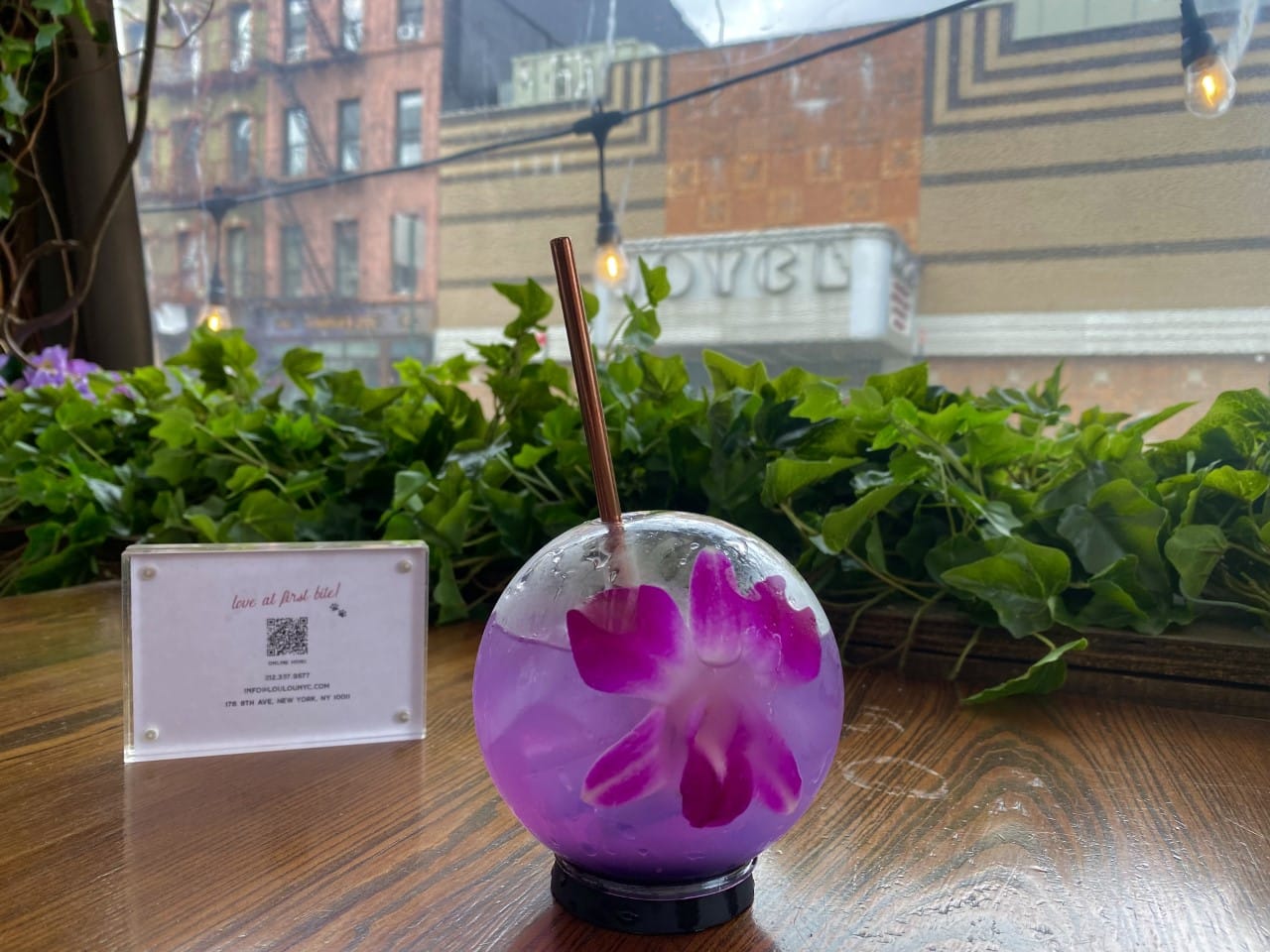 Mexican Stiletto
Another adorable drink!! The table next to me loved this one too 😉 Served in an adorable bird shaped glass and alcohol of choice being tequila. Here's the thing. I am a big tequila hater. So I definitely preferred The World Is Yours. But come on, I still had to get it!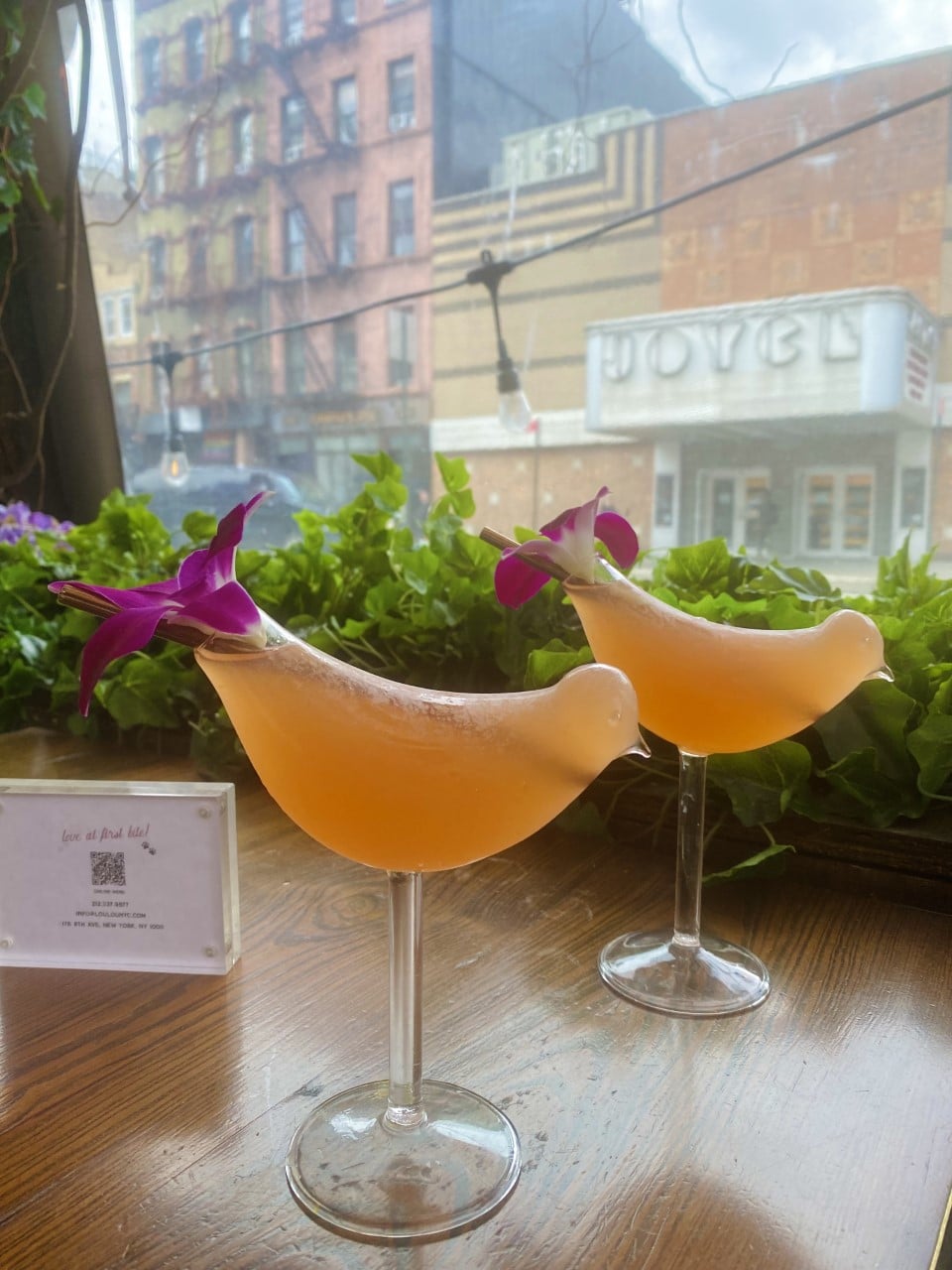 Loulou's Food
From Brunch to Lunch to Dinner and Dessert, Loulou's has a variety of yummy foods to choose from. Let's see what we got to eat!
Roasted Tomato Soup
Thick, creamy tomato soup served with a very cute little grilled cheese almost. Plus they have gluten free bread as an option which makes me so happy, so you know I got it! Loved every bit of this!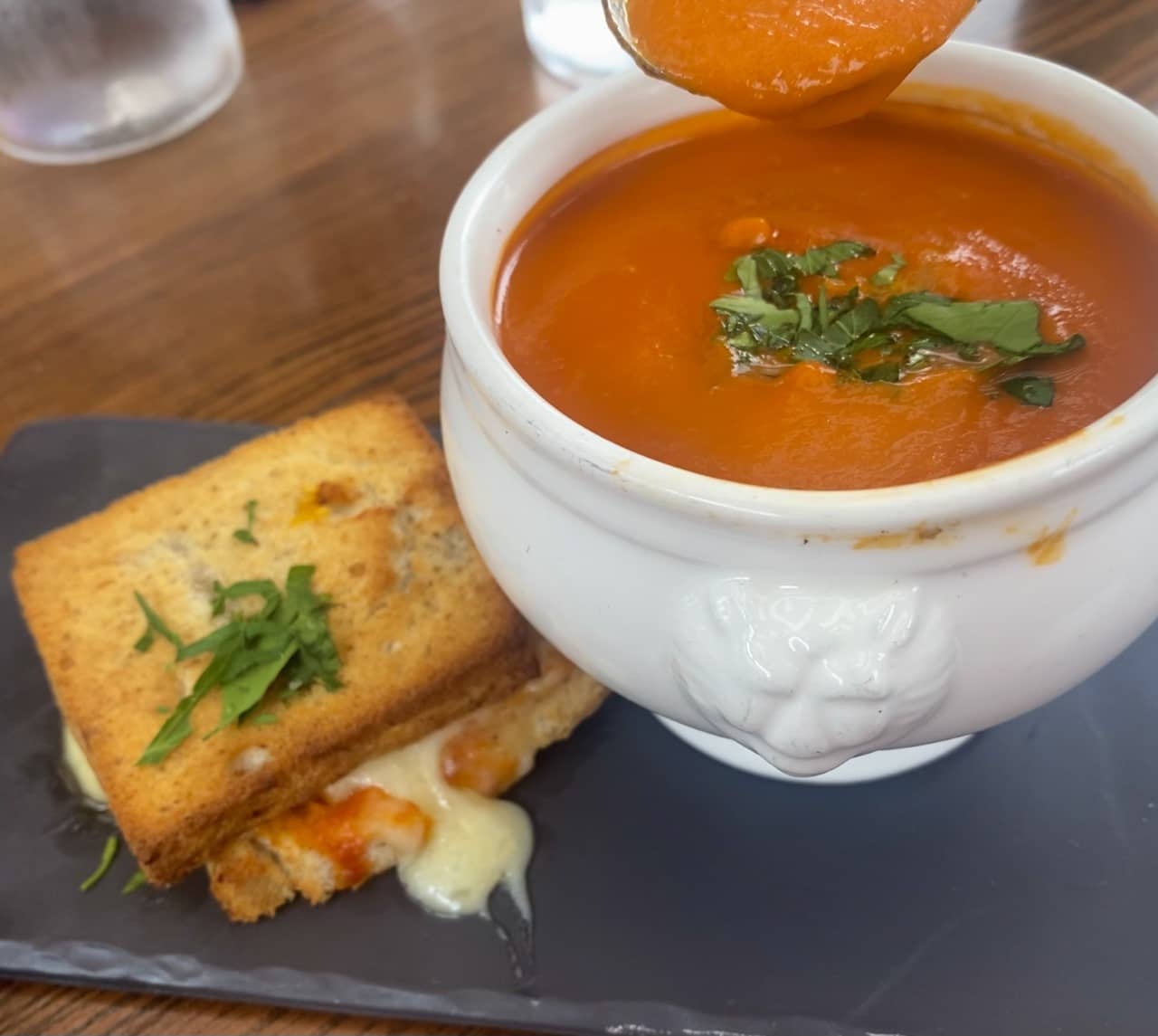 Steak Sando Sandwich
Yes, another Sandwich, but with gluten free bread, I had to! Grilled skirt steak with tomato and caramelized onion served with french fries. A juicy meal for lunch that left me completely satisfied.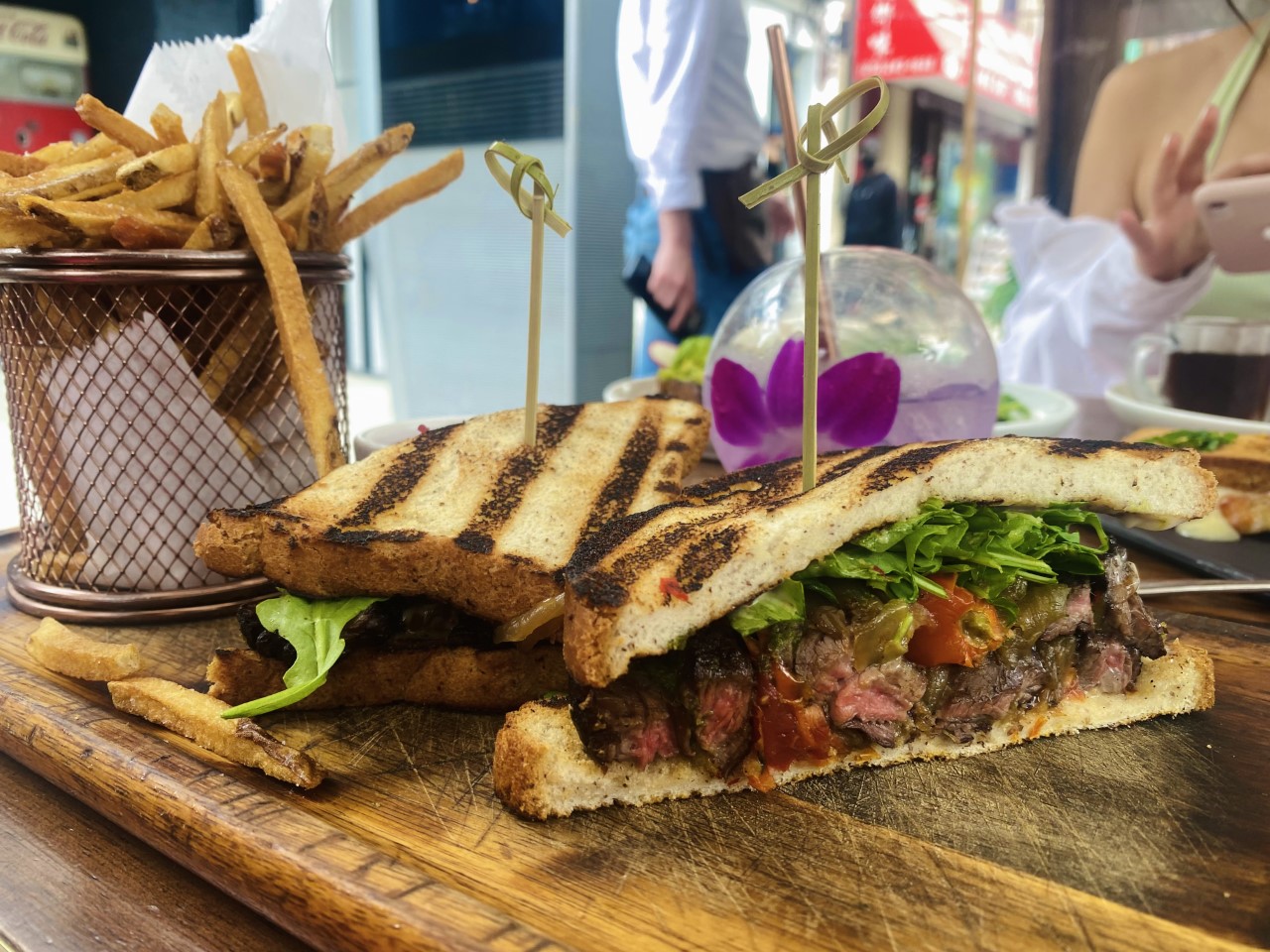 Avocado Toast
With filone, poached egg, mache, and breakfast radish. Beautifully green and a healthy start to the day.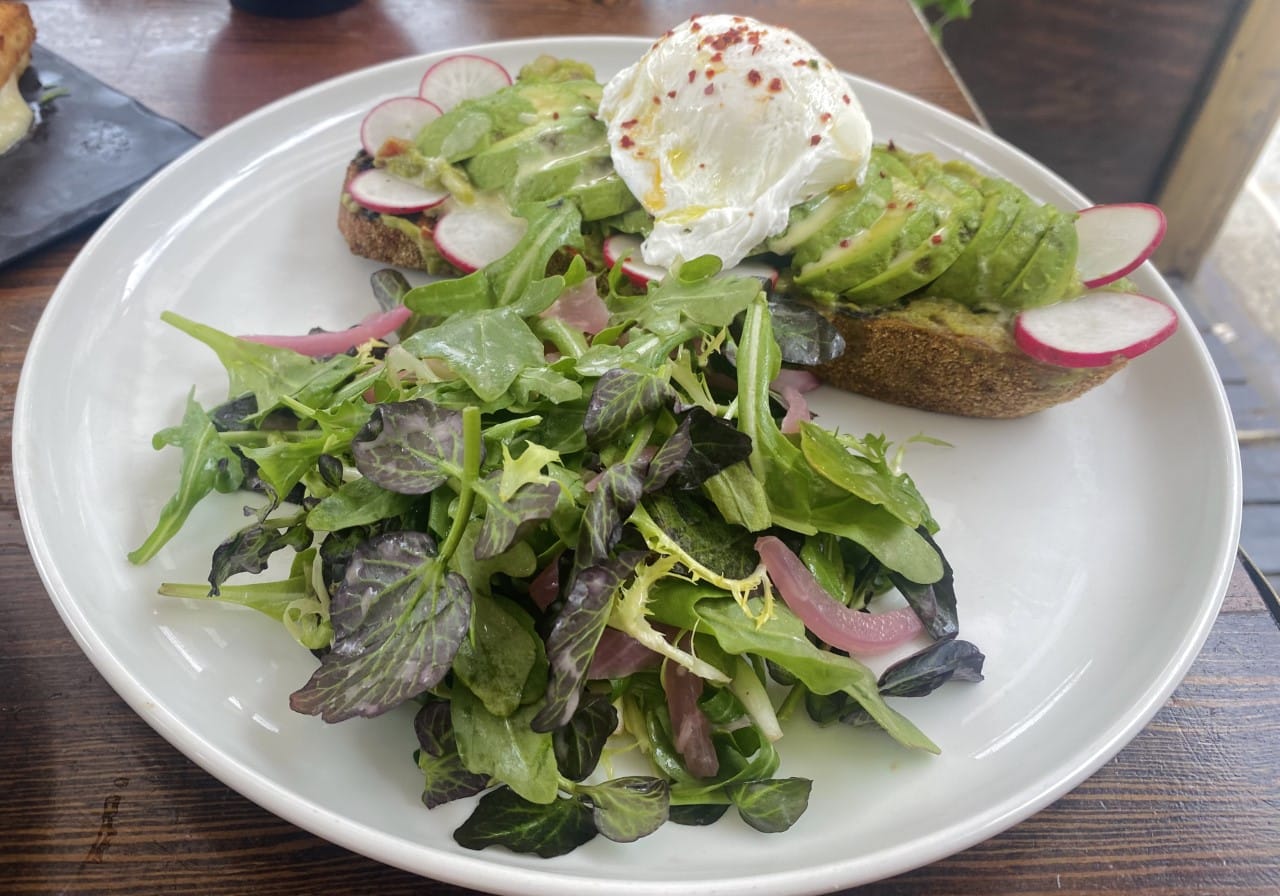 Croissant French Toast
A Brunch special. Looks almost like pancakes, with mandarin date compote with blood orange, walnuts, and mascarpone. Overall, a pretty dish that is full of flavor and a twist on your typical french toast for breakfast.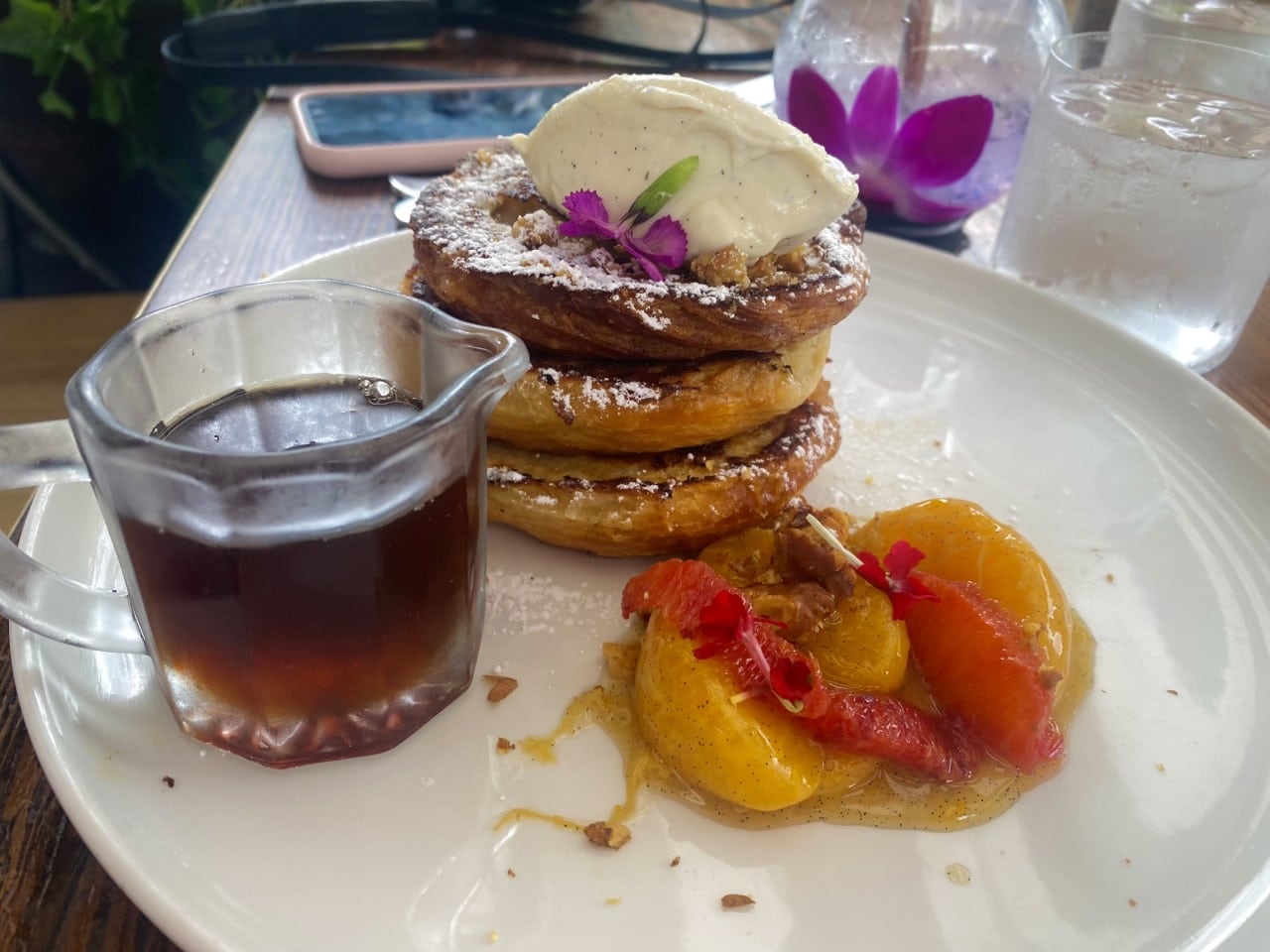 My Final Thoughts
I absolutely loved it here. I will definitely be going back. The ambiance is radiant and the energy there is so fun because everyone is having a good time. I strongly recommend Loulou! If you go, take pictures and tag me on Instagram. I'd love to see your flowery pics and fun drinks!
Be up to date on Loulou's latest drinks and foods and check out their Instagram!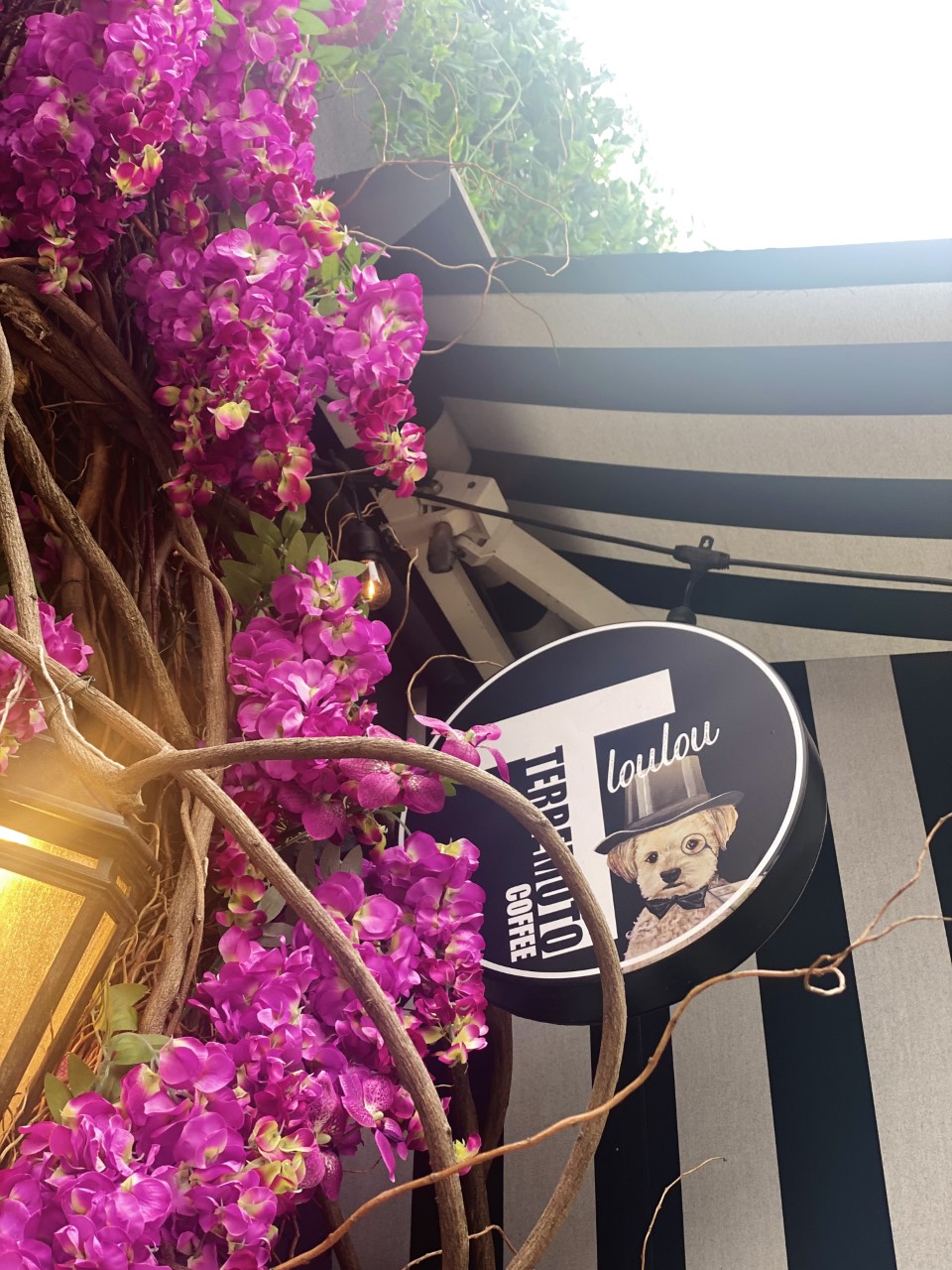 Thank you Loulou for an incredible lunch during my time in New York City. See you next time!
xoxo, Jess!
LET'S CONNECT!
My IG: @jessicacastello
Twitter: @jessicacastello
Traveler.com's IG: @travelerlogue