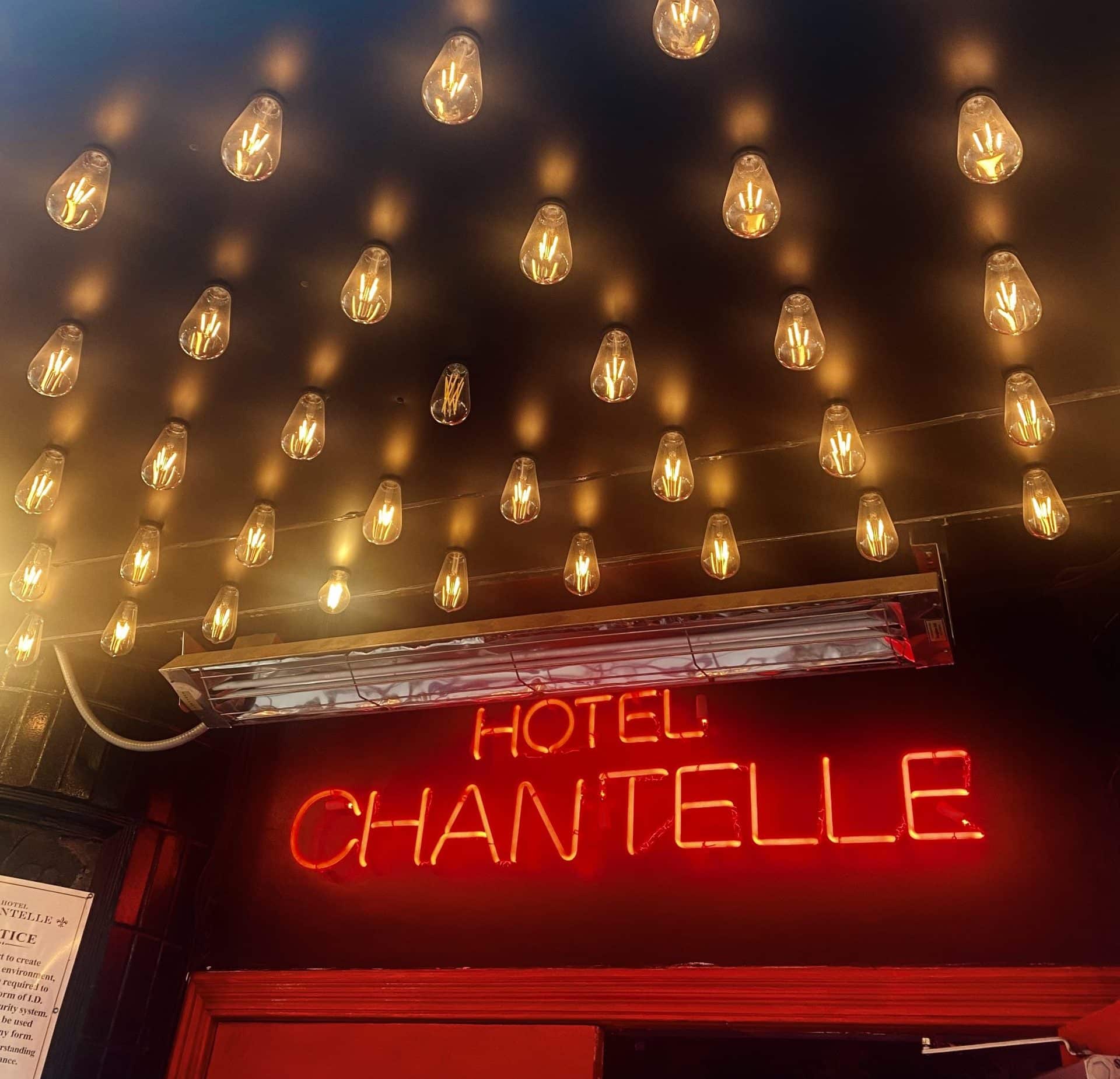 Let me introduce you to Hotel Chantelle. Hotel Chantelle is a 3 floor restaurant and nightclub located in the Lower East Side. Inside, it's swanky and moody. Chandeliers hang from the ceilings and art fill the walls. The roof is decorated with flowers and vines and a checkered-like floor and light pink walls. Open air above you or, if it gets cloudy/rainy, the rooftop can actually ~close~. It is a great place to have fun with your friends. See more of Hotel Chantelle here!
all pictures taken by me except those marked with this cute lil star! *
Hotel Chantelle's Vibes
Here is a peek into the inside of Hotel Chantelle. Chandeliers and disco balls, lights around the rooms, and dim red and blue lighting really set the tone. It looks so cool, so exclusive even, like it's the place to be and only the elite can enter. Unfortunately I didn't dine in this setting because it was 2pm and I wanted something more bright and open. But I can just tell that when the sun is setting, this is the best place to be.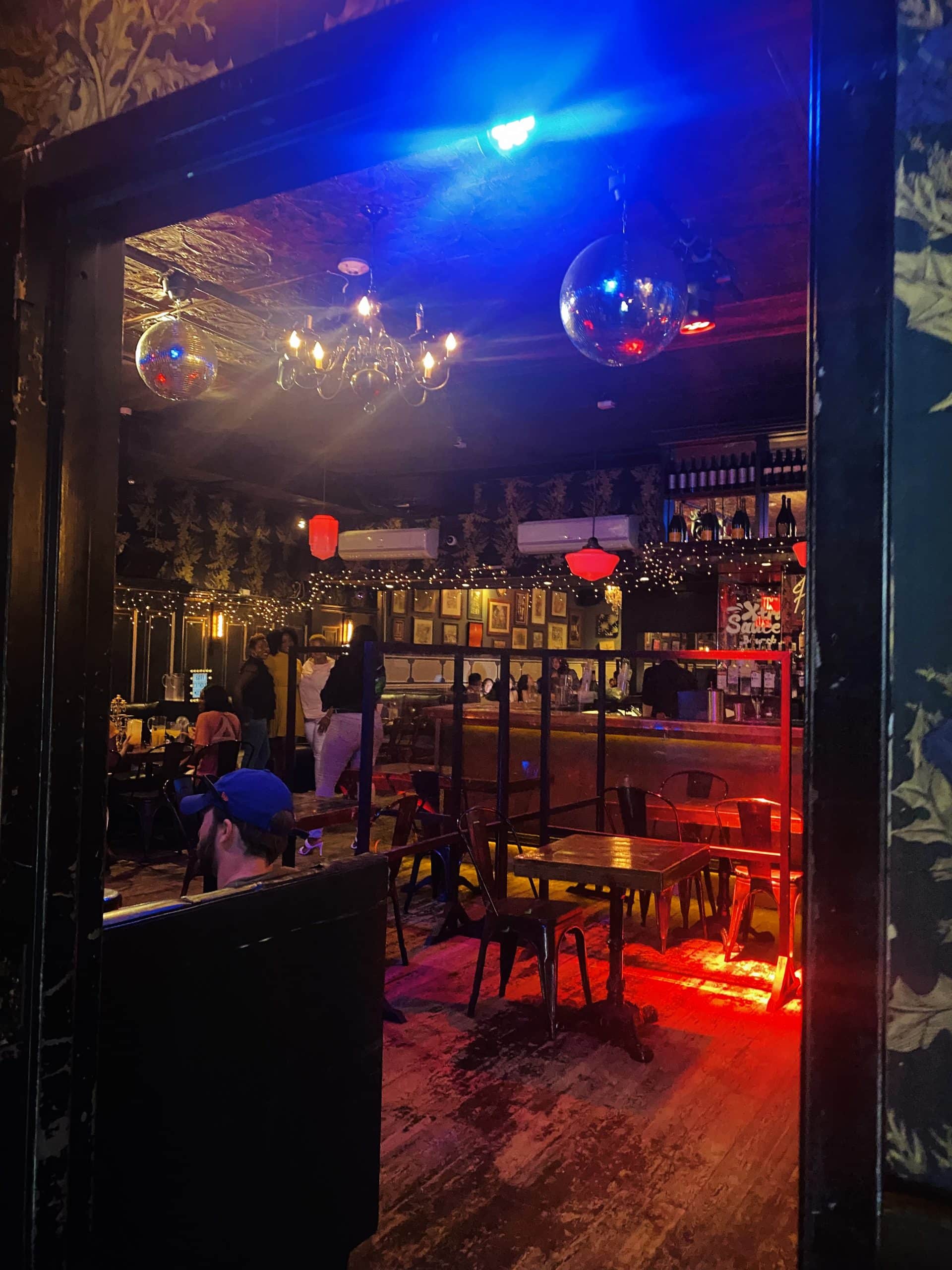 Instead, I went to Hotel Chantelle's Rooftop Restaurant. It is definitely a popular spot during lunch with the fresh air and stylish decor.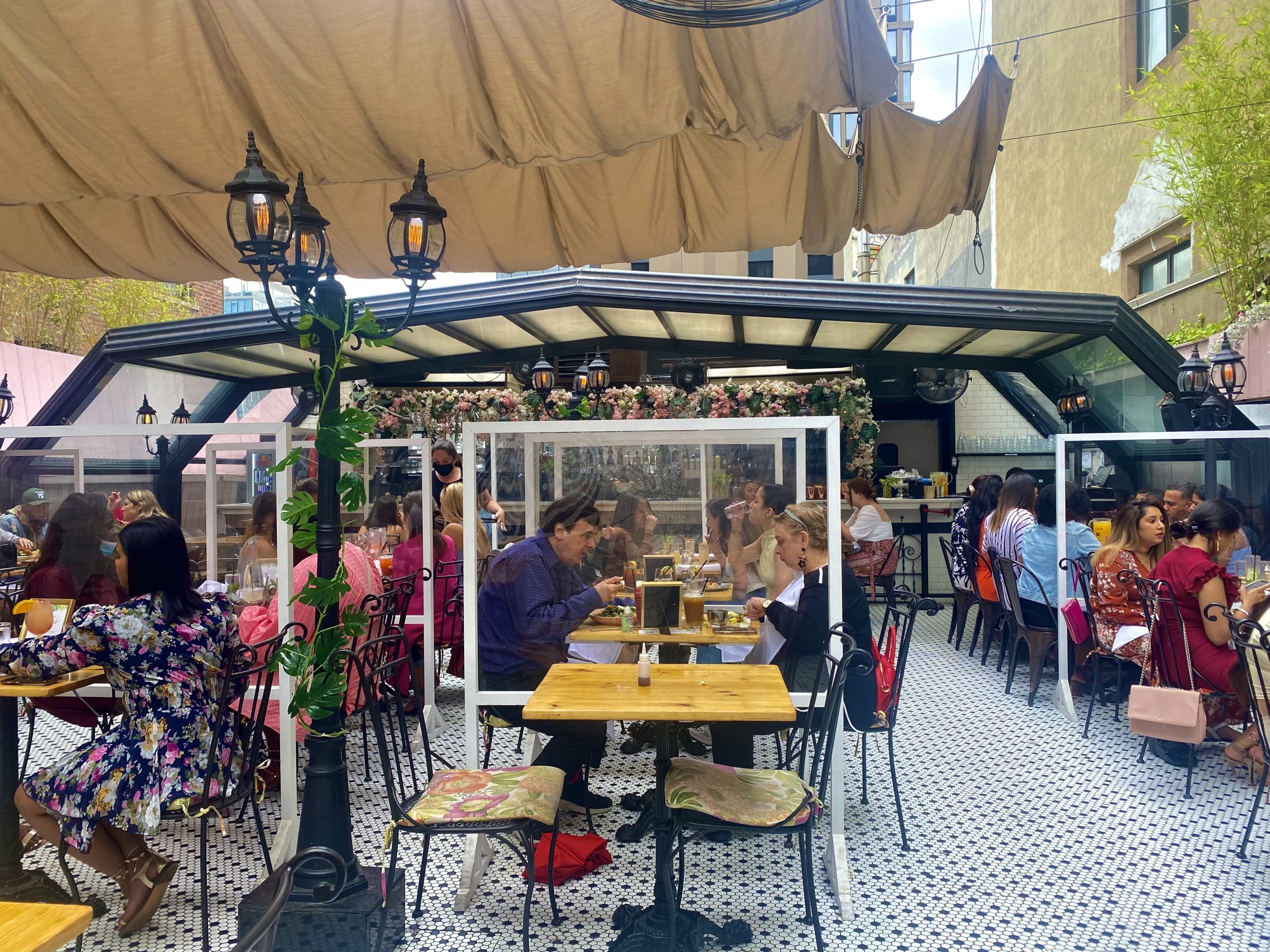 Hotel Chantelle's Rooftop Restaurant flaunts their roof bar where flowers hang and alcohol is displayed. There were lots of young, high energy New Yorkers enjoying their day with their friends, and I was one of them! It was fun to be a part of.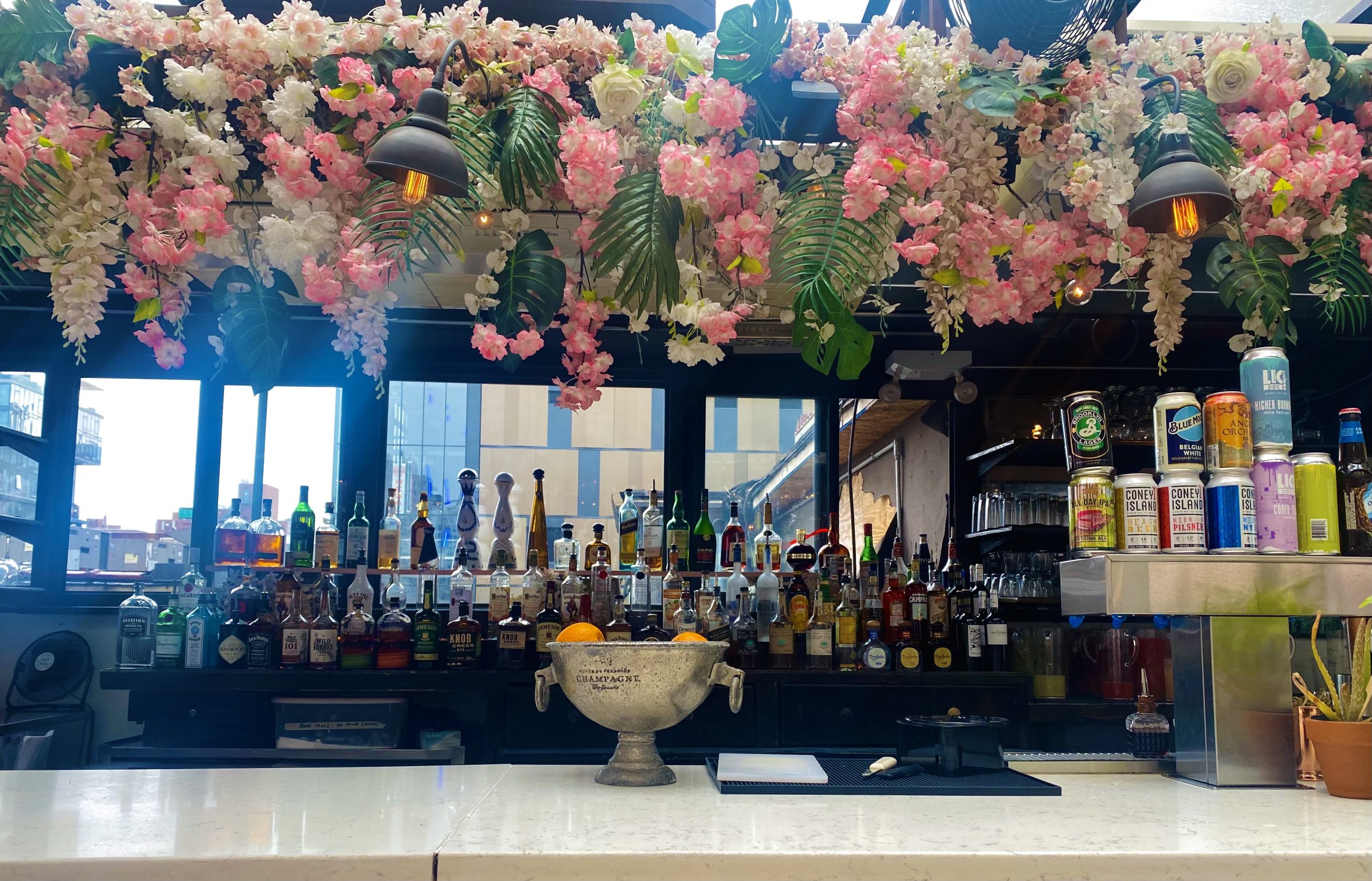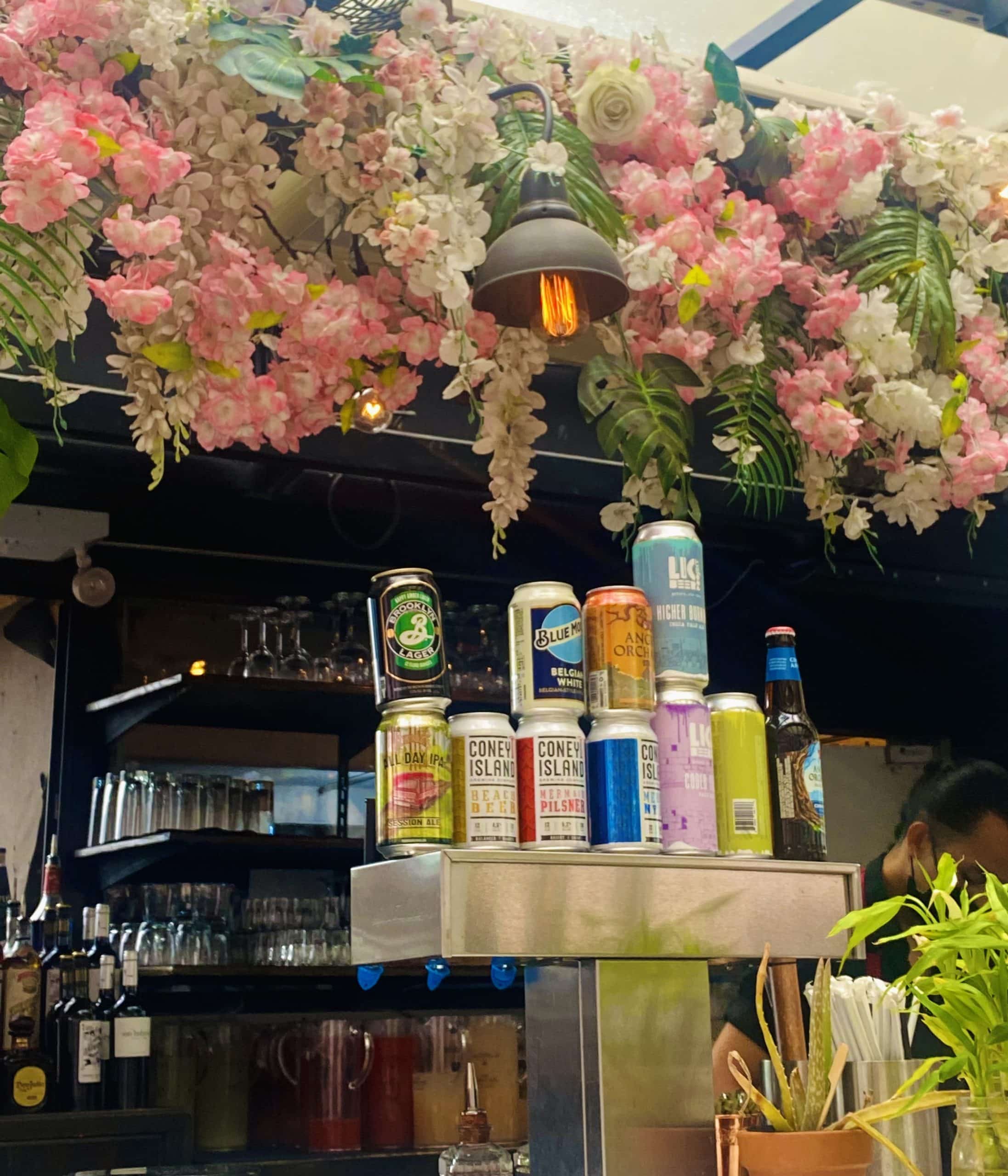 Hotel Chantelle also does little birthday celebrations. There were 3 going on when I was there! They bring out a super cute marquee sign that says Happy Birthday, and they can even bring out a tower of cupcakes if you so wish. If you or a friend are going for a birthday, be sure to reach out to them beforehand!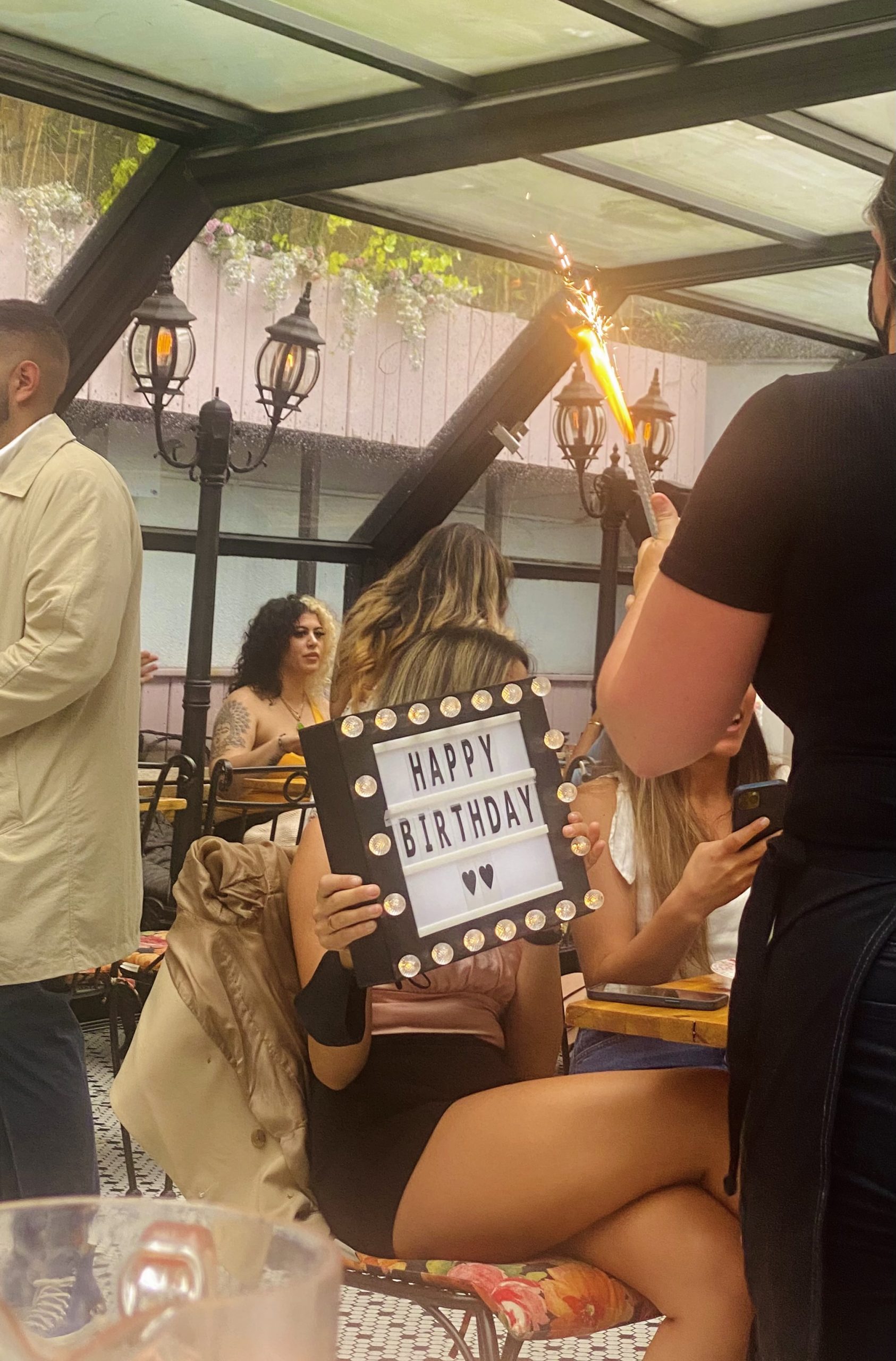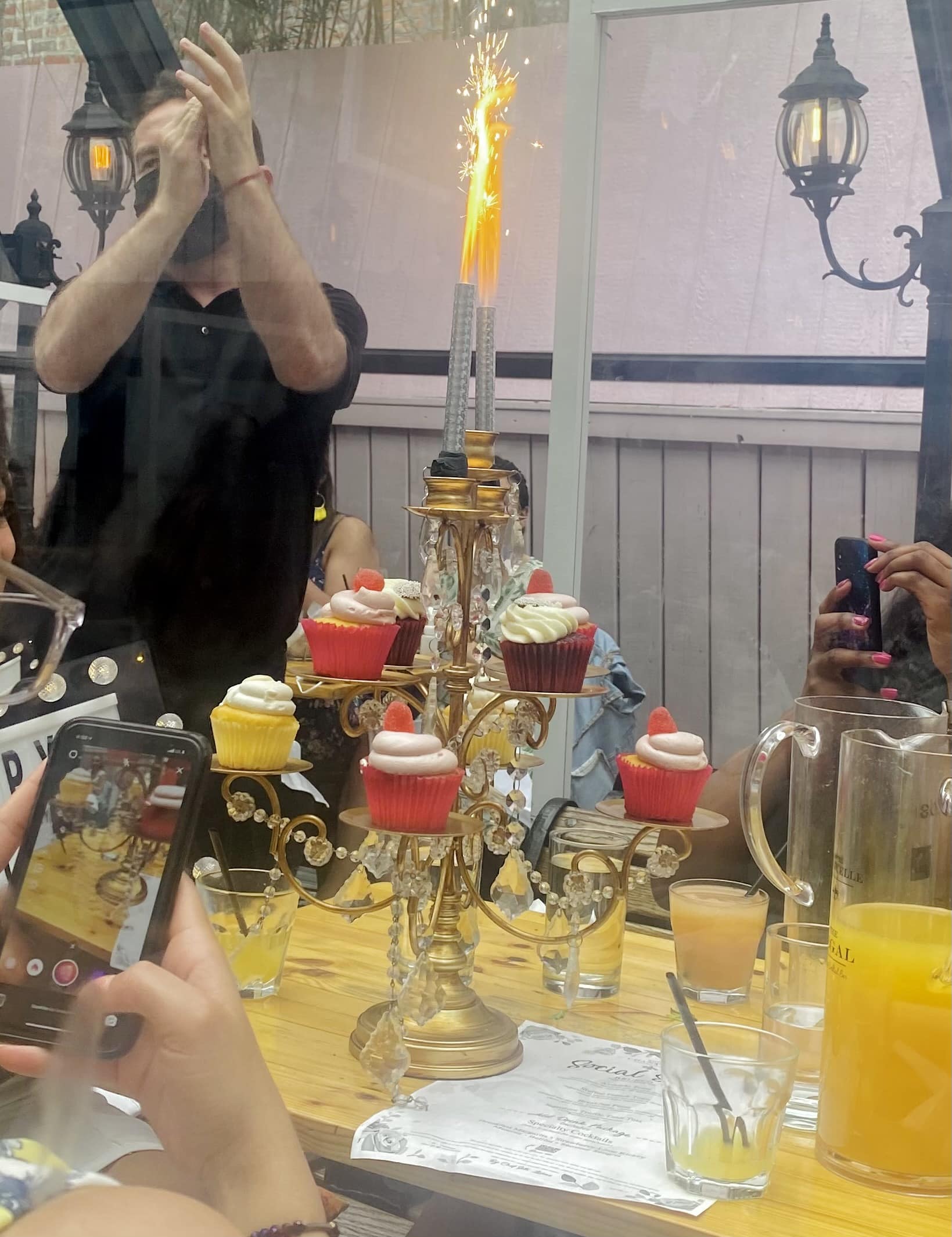 Now without further ado, let's check out the menu.
Hotel Chantelle's Drinks
Bottomless drinks are available in pitchers. There is a fee per person but you get unlimited pitchers! There is an assortment of flavors to choose from such as Breakfast Margarita, Strawberry-Lime Rickey, Mimosa, Bellini, and Summer Sangria.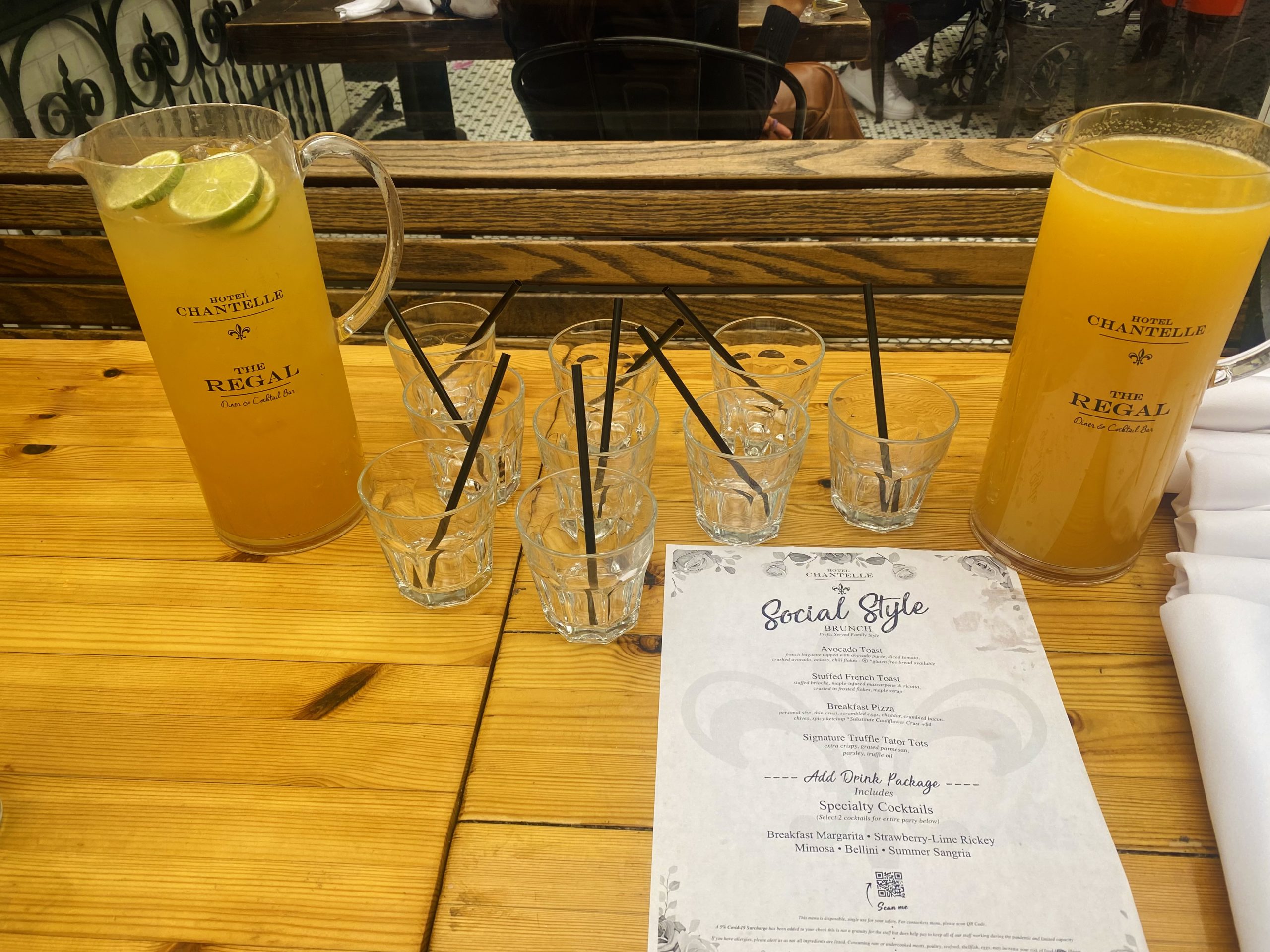 Bottomless Cocktails
My table got pitchers of bottomless Mimosa, Breakfast Margarita, and Strawberry-Lime Rickey. We drank a lot and each flavor was delicious! But I definitely think the preferred drink for the entire table was the Breakfast Margarita. Although I really enjoyed the classic Mimosa, as I am a big fan of champagne.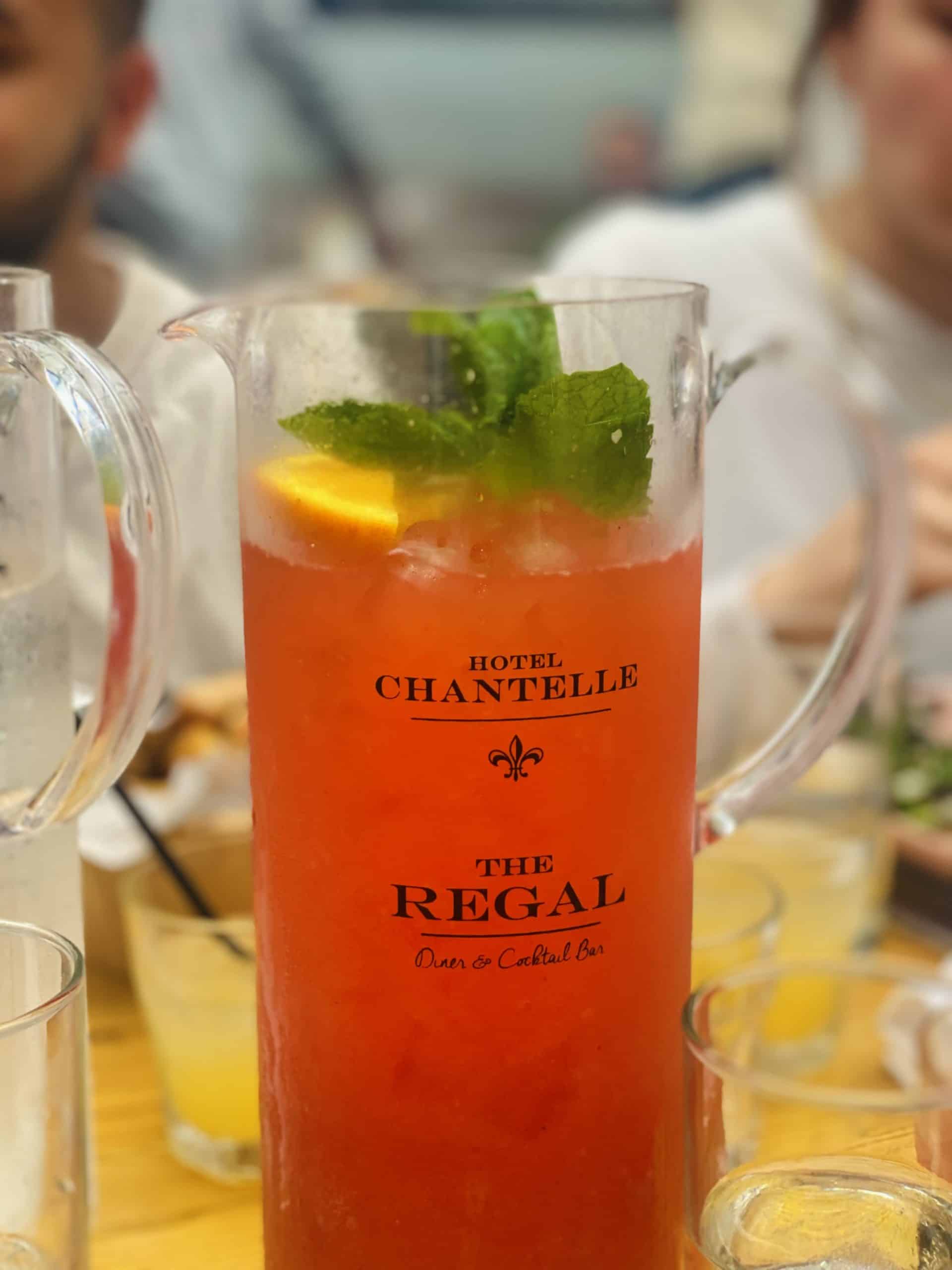 Hotel Chantelle's Food
So many good choices. Salads, eggs, french toast, chicken and waffles, burgers, pizza, everything! You can do it "Social Style" with your friends with a preset menu, or you can just each order separately, which is what we did. I might of said pizza was one of the food options, but did I mention….. breakfast pizza? See all their menus here.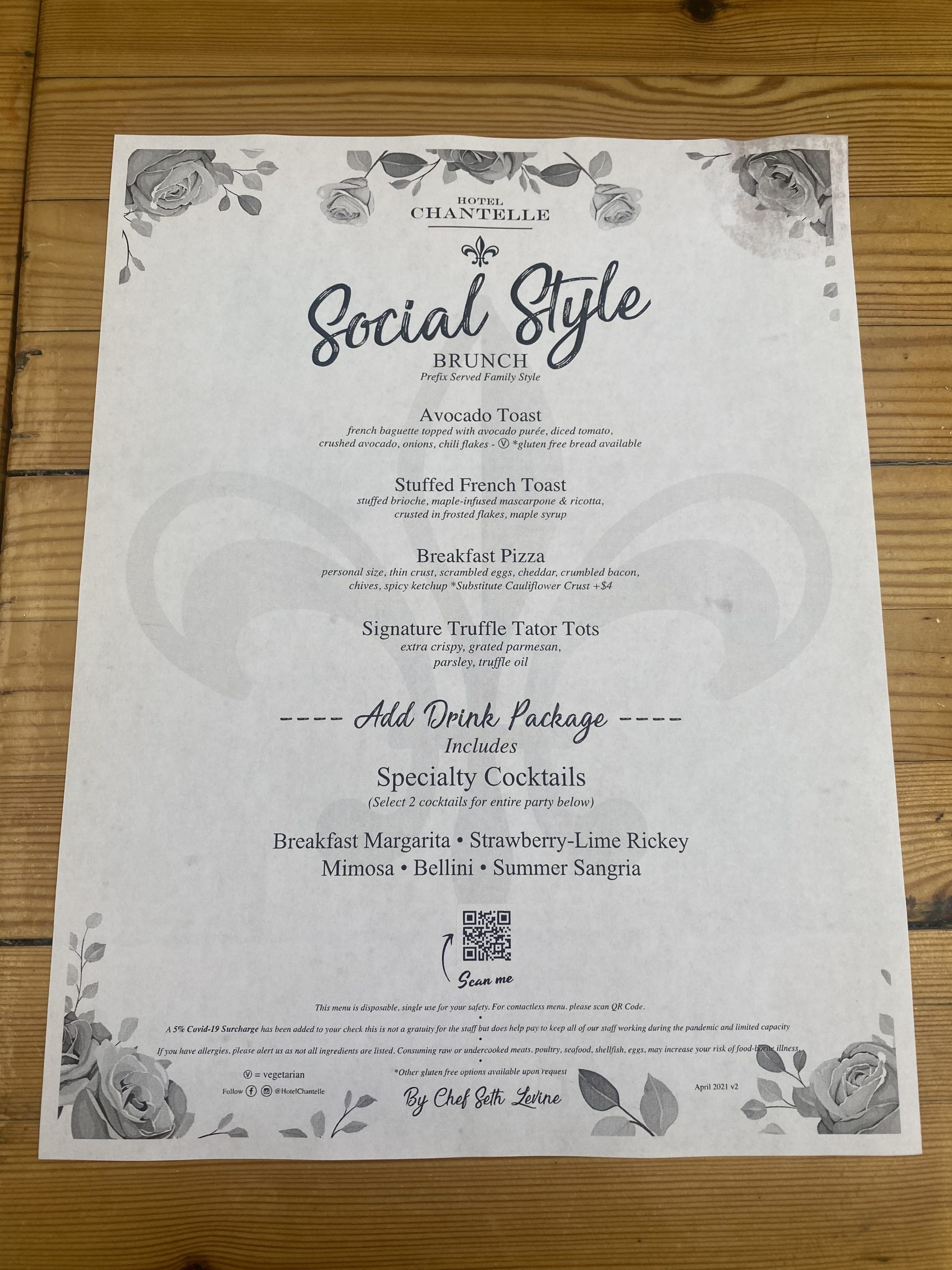 Breakfast Pizza
Yes. Breakfast pizza. Breakfast on a pizza. Eggs, Bacon, Cheese, Chives, and Spicy Ketchup. I got mine without the chives and ketchup and on their Gluten Free cauliflower crust. Heaven. Breakfast Heaven. It really hit the spot. I know it is so simple but it was just so good! I definitely recommend.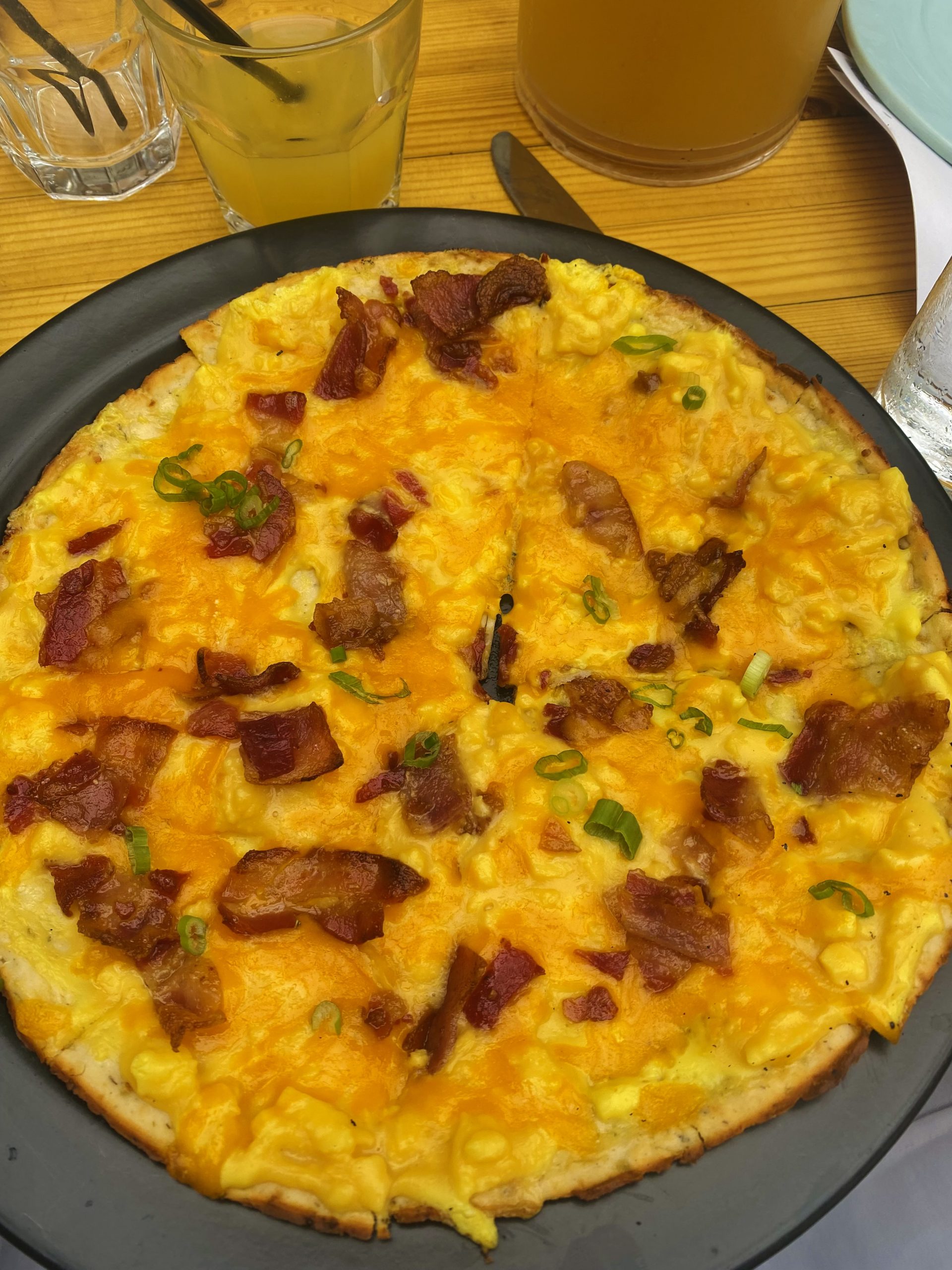 Another person in my party got the Breakfast Pizza without modifications, so here it is with the chives and ketchup and normal crust.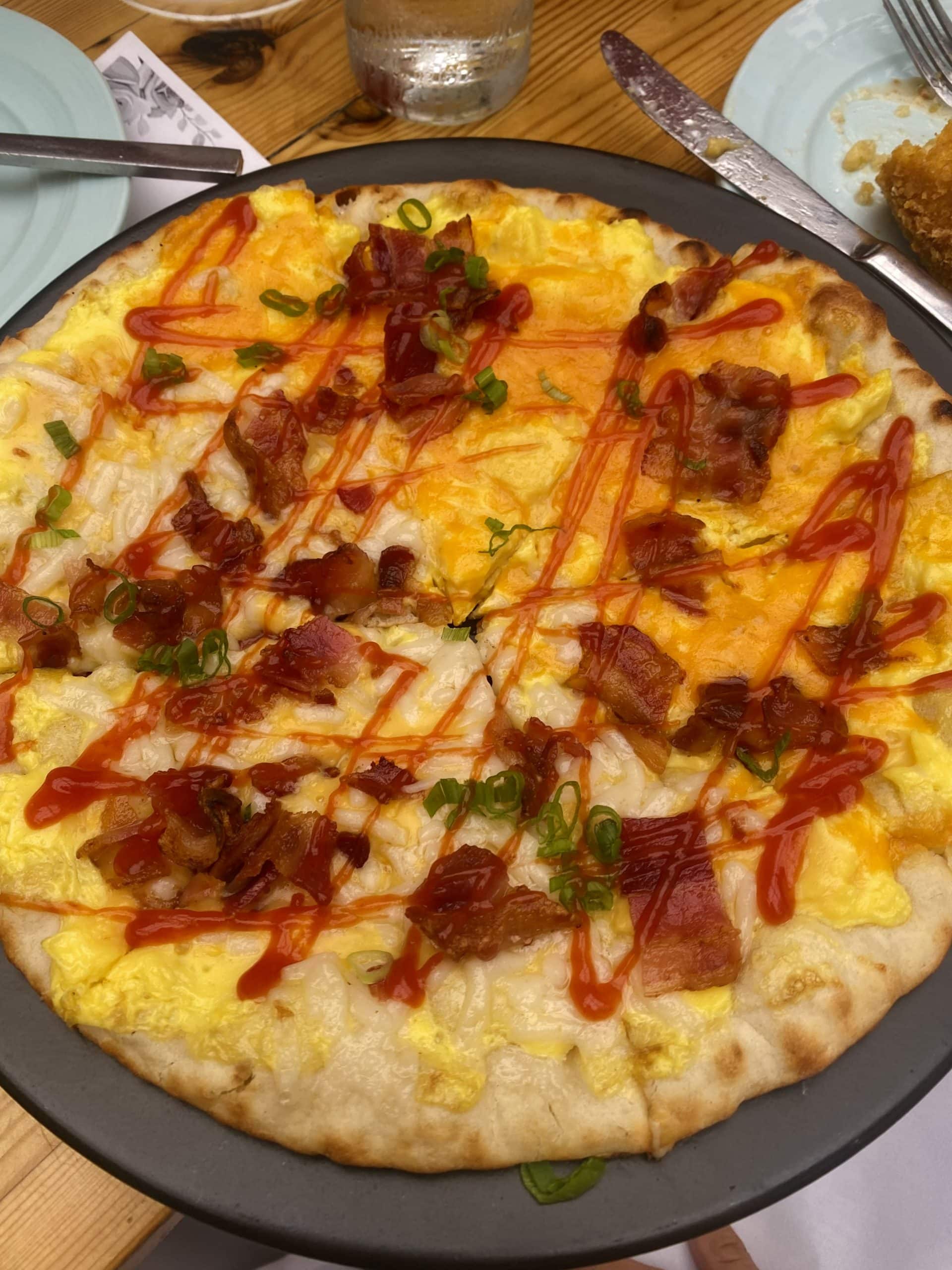 White Truffle Pizza
Light and delicious. With truffle, ricotta, parmesan, goat cheese, mushrooms, and arugula.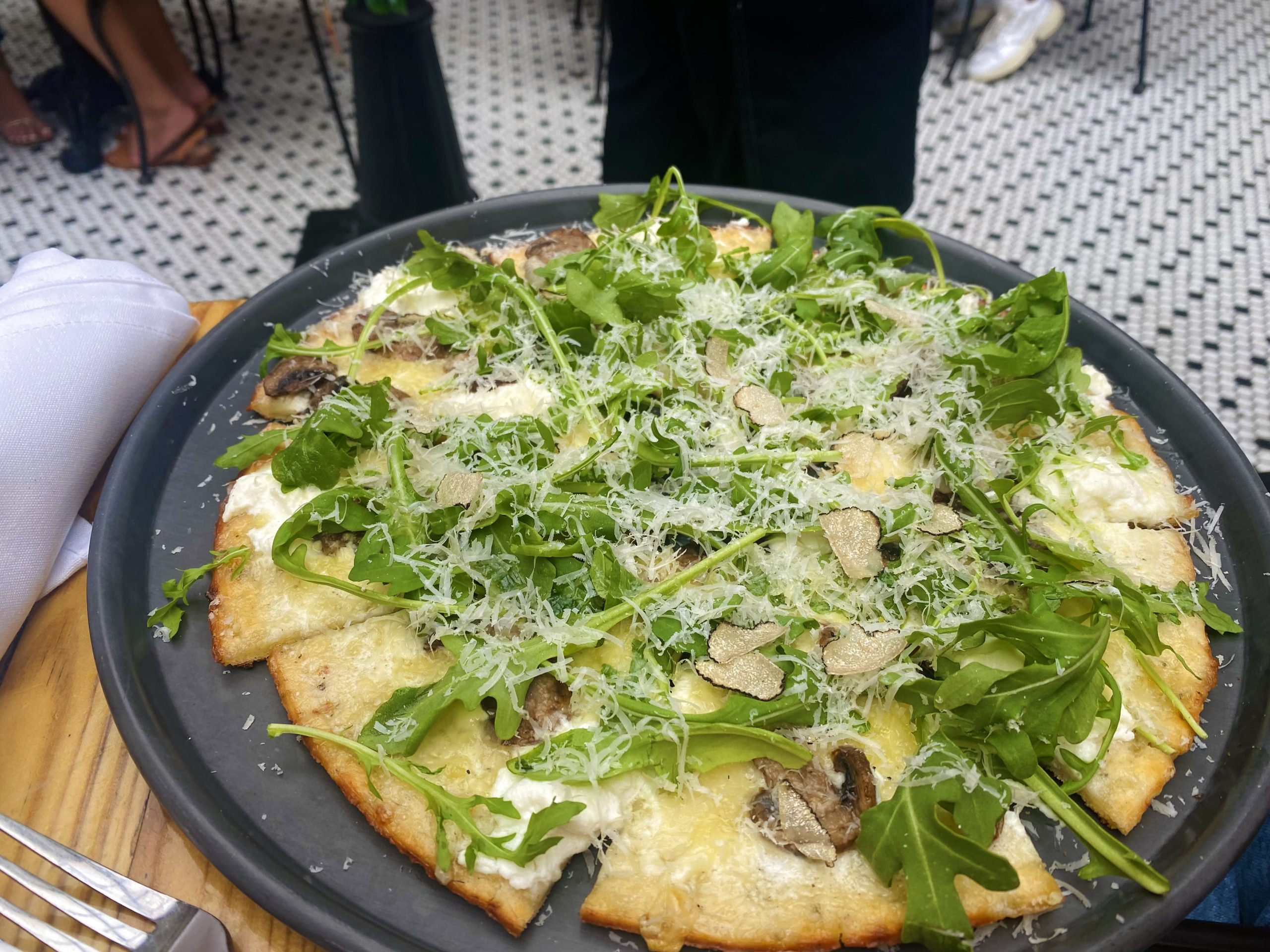 Stuffed French Toast
Stuffed brioche, maple infused mascarpone and ricotta, and the crust is frosted flakes. It sounds like a sweet dream and it tastes like one too.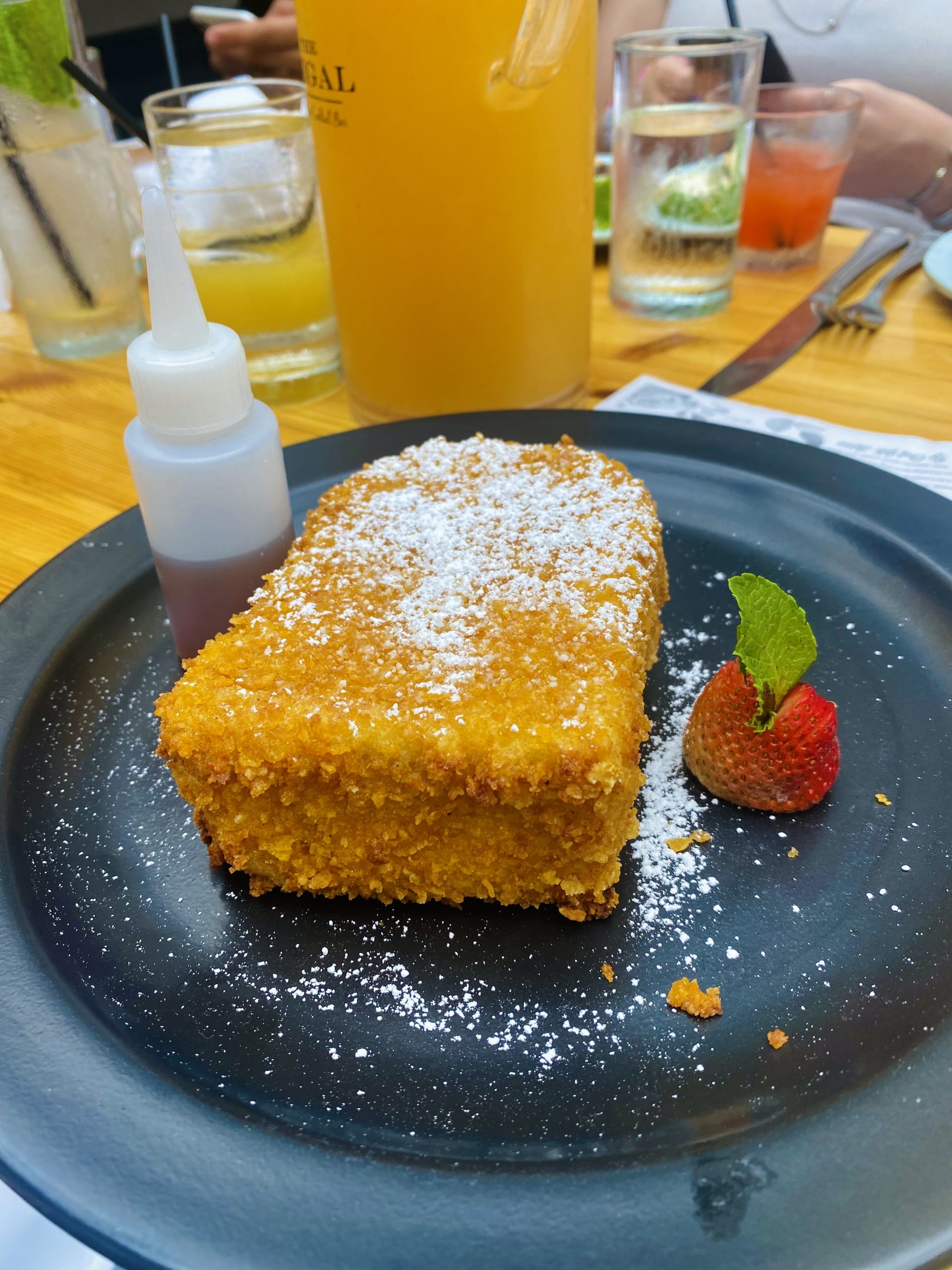 Signature Truffle Tater Tots
Crispy tater tots with parsley, parmesan, and truffle. These tater tots are beautifully golden and addicting.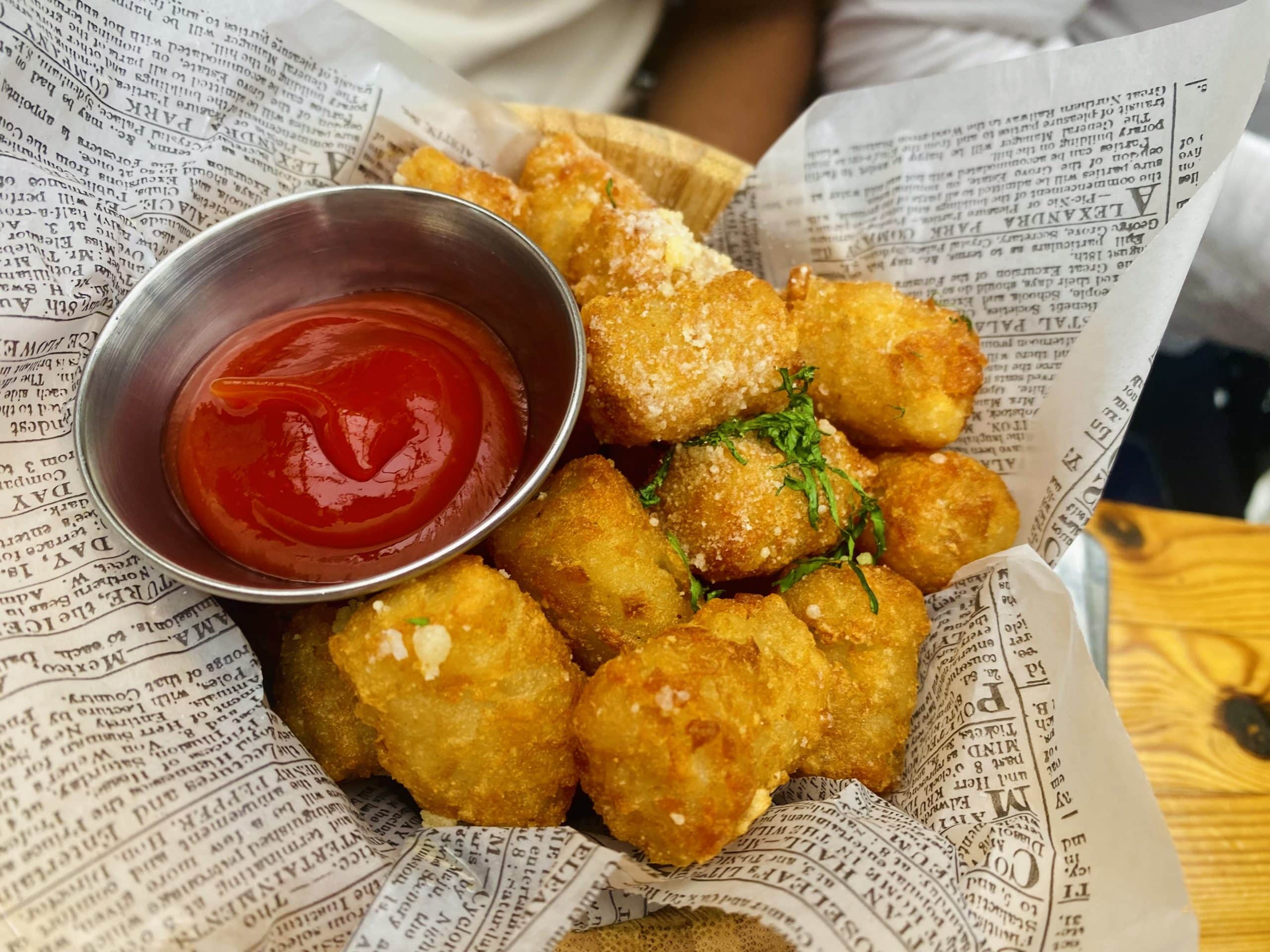 The Chantelle Salad
Self titled salad with a spring mix, watermelon radish, grape tomatoes, cucumber, pear, goat cheese, candied walnuts, and roasted shallot champagne vinaigrette.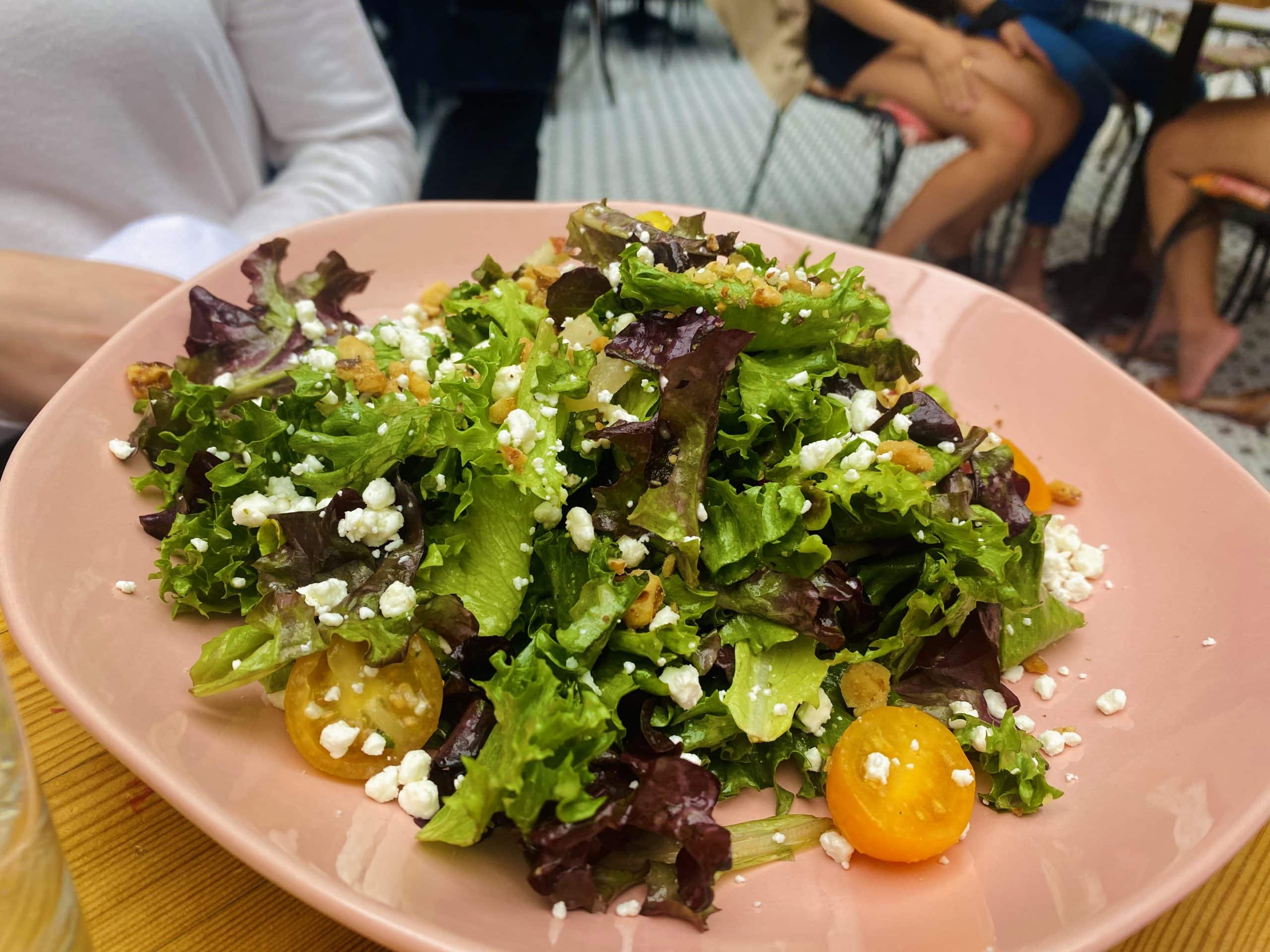 Final Thoughts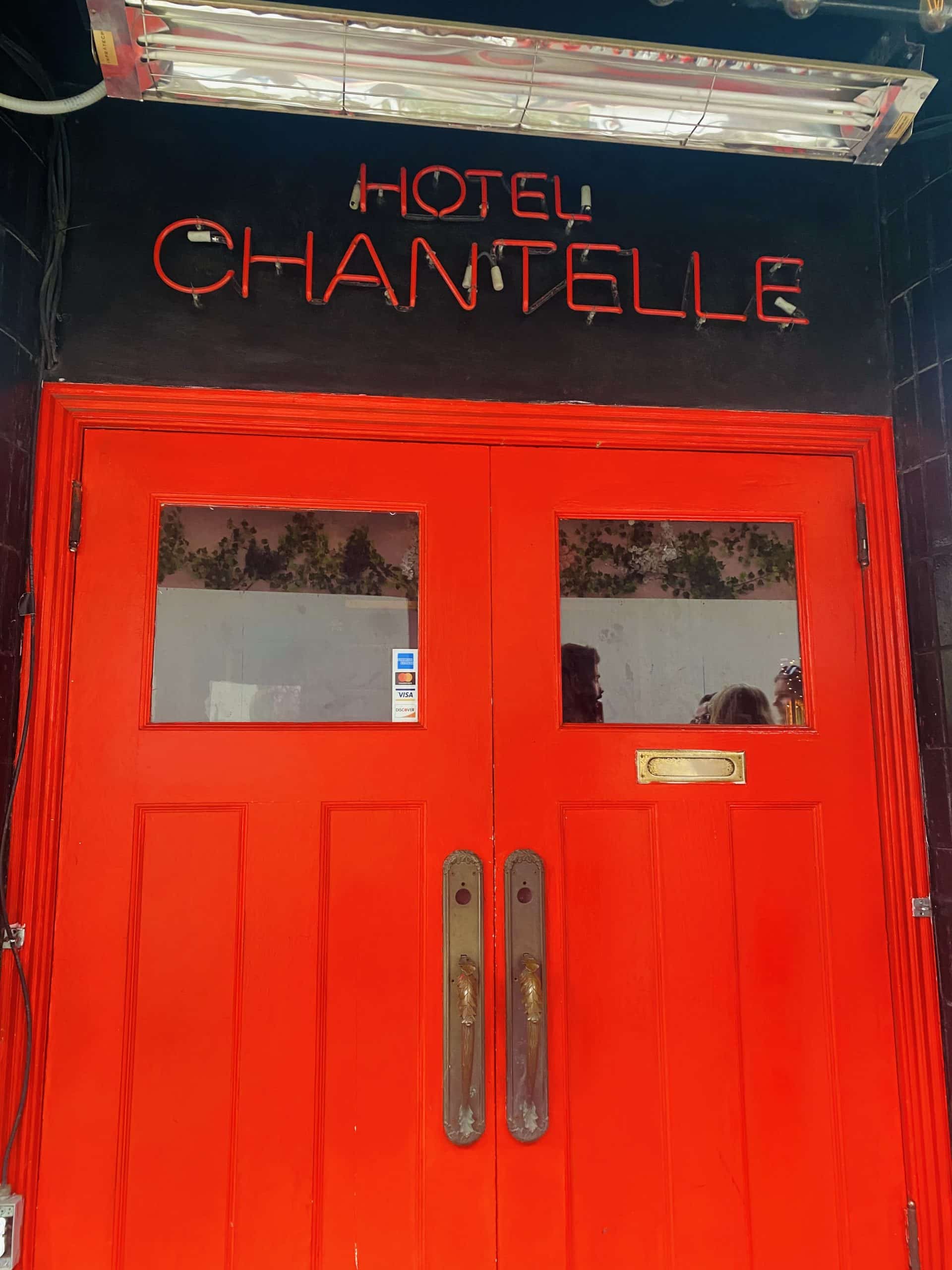 I love it!! Hotel Chantelle's Rooftop Restaurant atmosphere and the design and I keep thinking about that Breakfast Pizza. In fact, I have yet to find a place that serves one with a GF option in LA, so if you know of one, please let me know!!
Next time I am in NYC I will come back to Hotel Chantelle, and this time I think I'll come at night. Clearly the downstairs area is meant for a party, so I will be back for that nightclub.
Keep up with Hotel Chantelle and their events and DJs on their instagram, here!
Thank you Hotel Chantelle for a fabulous lunch with friends. I will see you next time!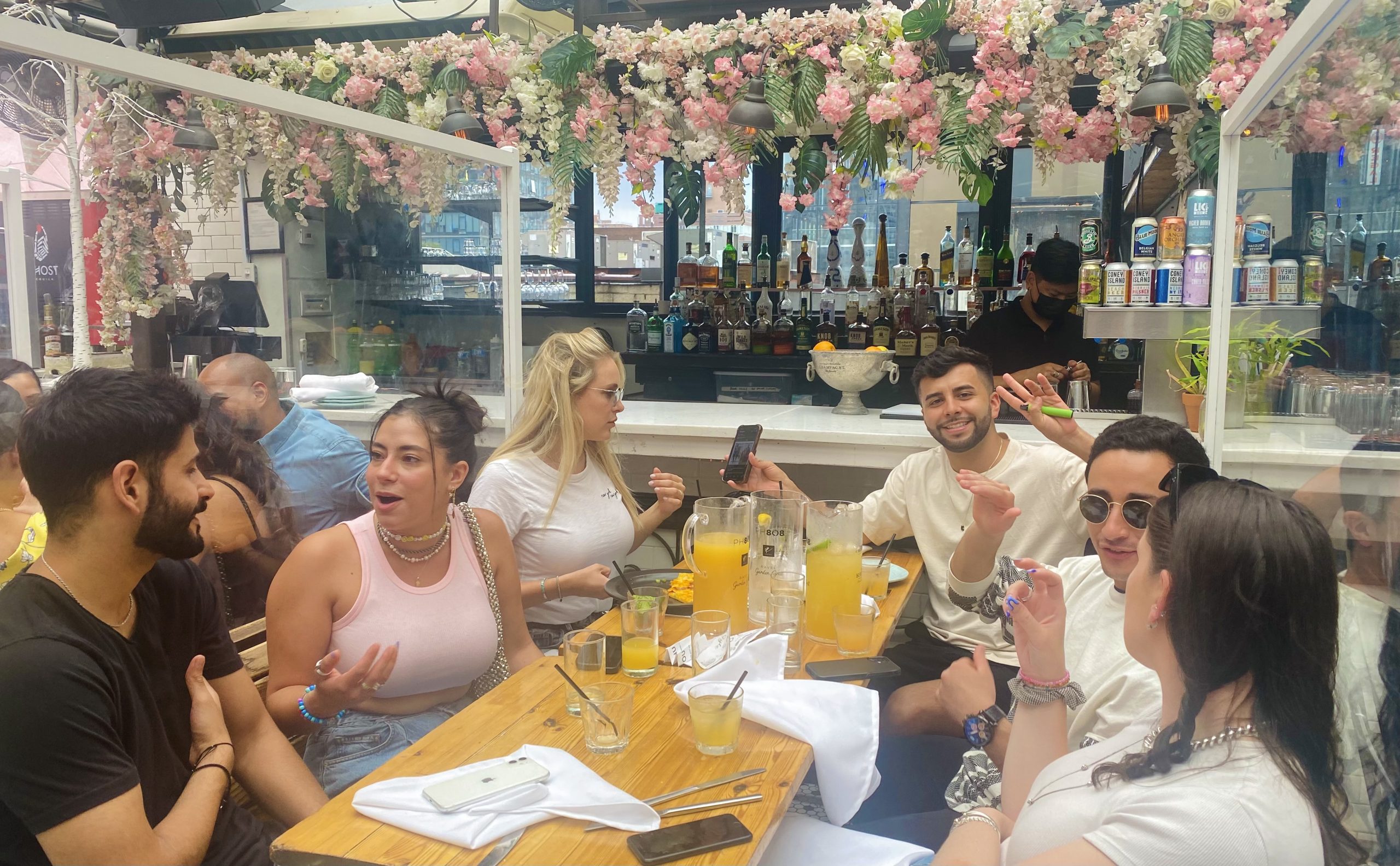 xoxo, Jess!
LET'S CONNECT!
My IG: @jessicacastello
Twitter: @jessicacastello
Traveler.com's IG: @travelerlogue