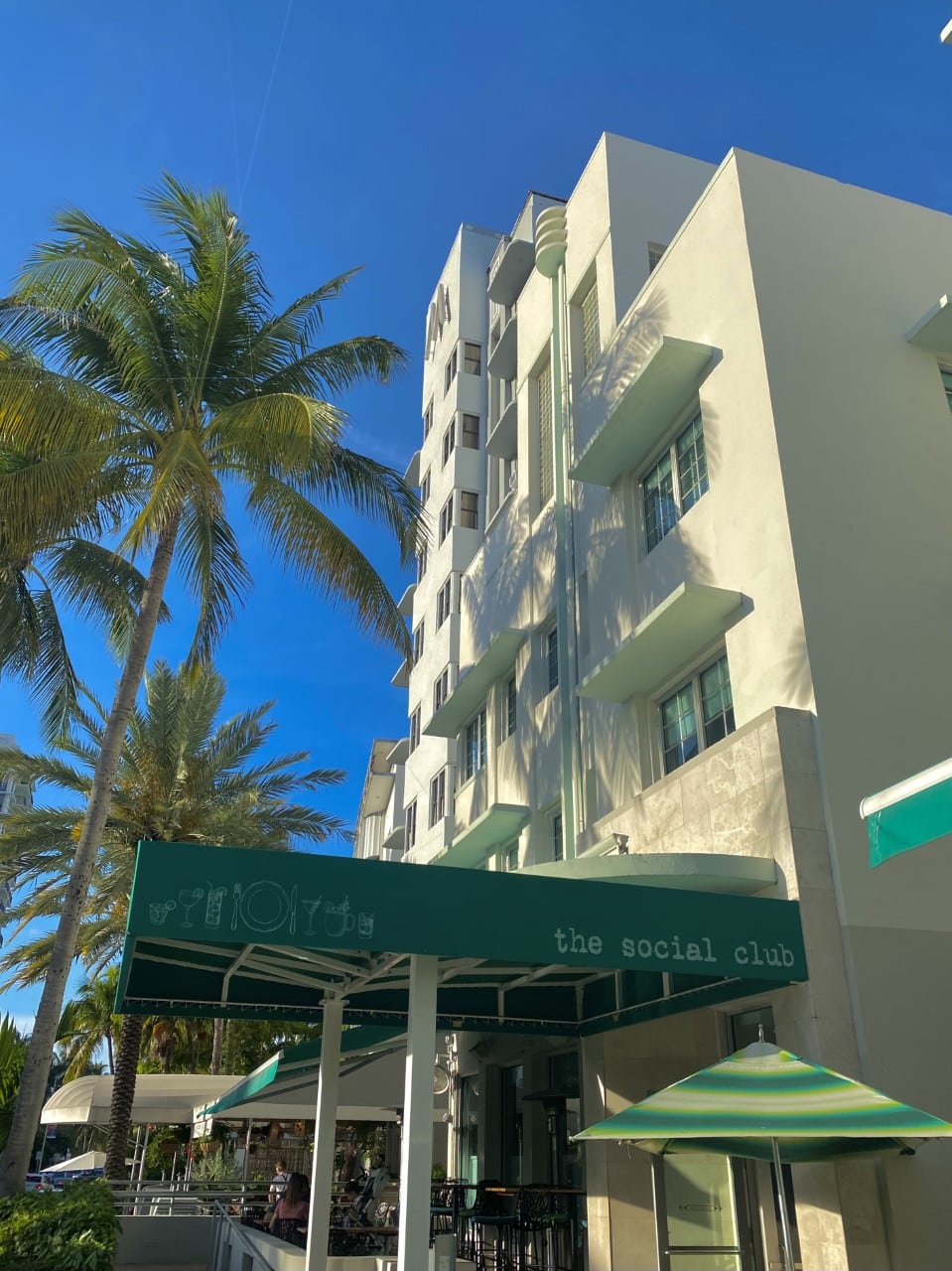 The Social Club was one of the best brunches I had while in Miami Beach. Bottomless mimosas everyday, delicious donuts and cookies, and might I add, the best breakfast potatoes.
Located at the Surfcomber Hotel in South Beach Miami, it is centered right in the middle of everything. So many cute shops, clubs, and cafes on the same street. It's on an incredibly popular street and you'll get that true South Beach experience.
The style is colorful and swanky and the overall vibe of the place is super fun. Everyone there was talkative and nice and, well, The Social Club is nothing short of Social. The tables around me all clanked our mimosas together and talked and had a great time.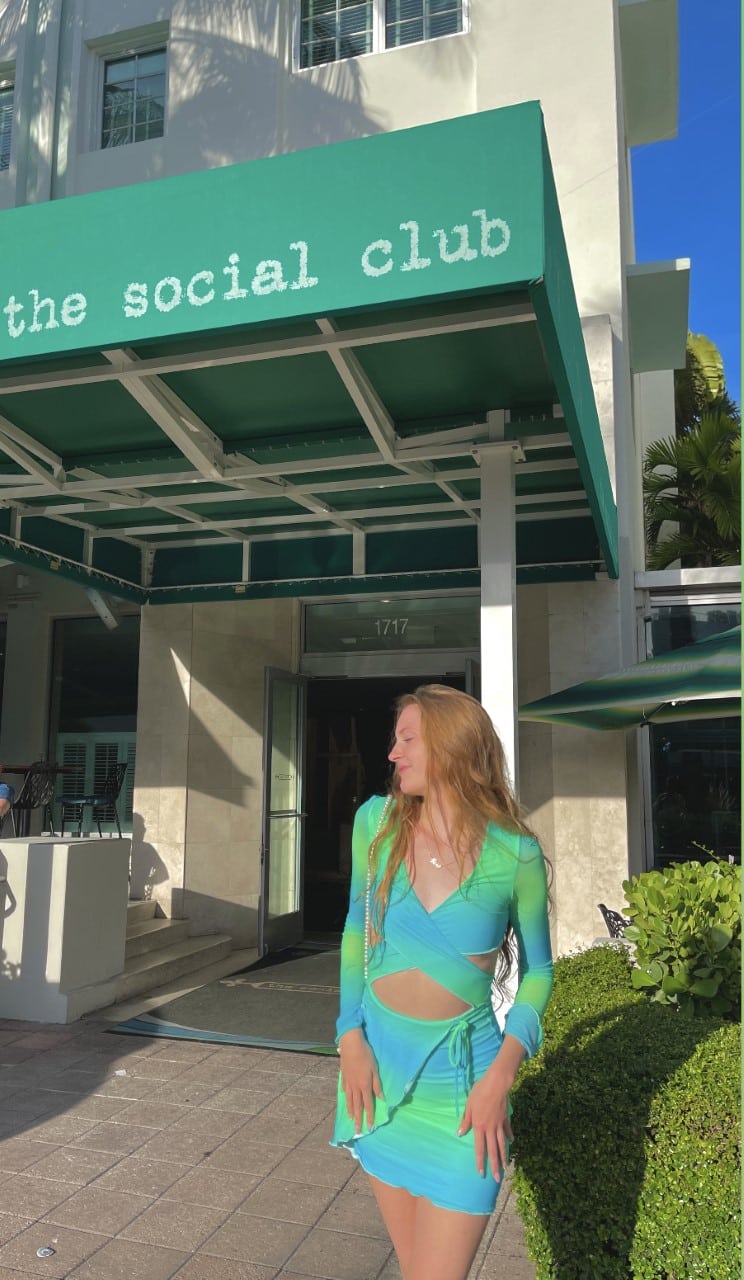 Now for the FOOD!
Drinks
You say bottomless mimosas, I say yes! Available everyday for 3 hours.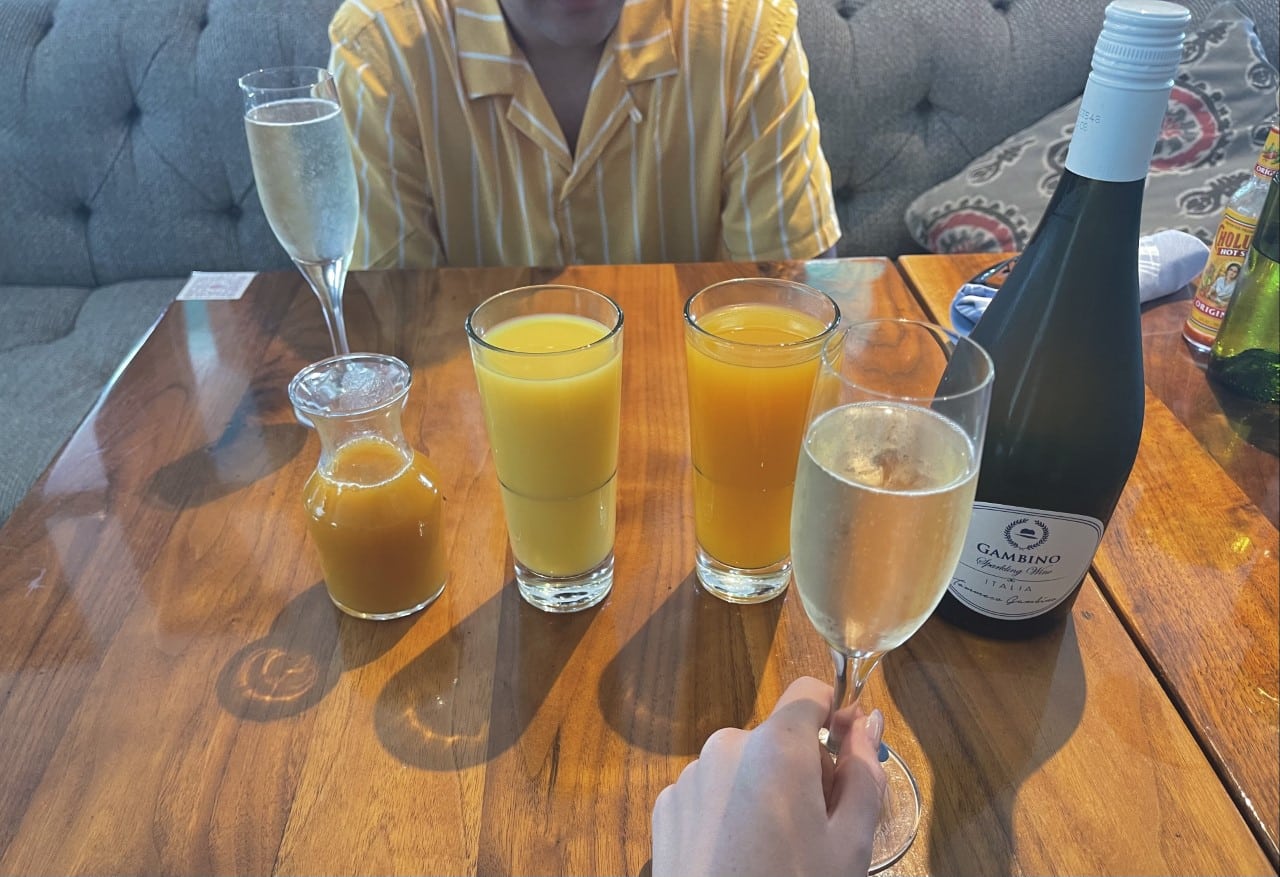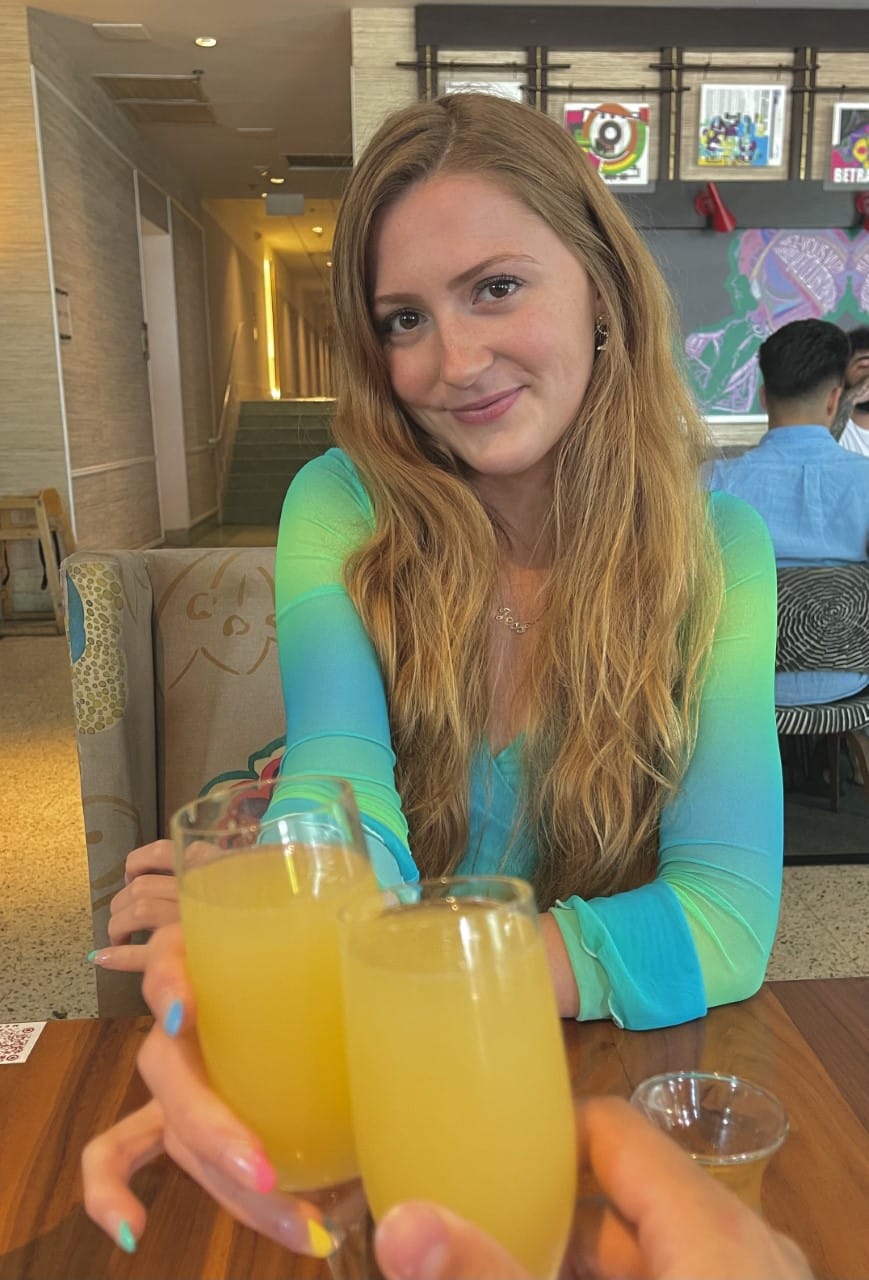 They have different juices you can pour into your champagne if you're not feeling the classic orange. Peach, Mango, and Guava. Personally, guava was my favorite. Maybe I'm bias because I love pink?

Appetizers
Yes, we got appetizers before eating our breakfast. And they were delicious.
Alfajores
Two vanilla cookies with dulce de leche and shredded coconut. As you can see, I'm enjoying myself.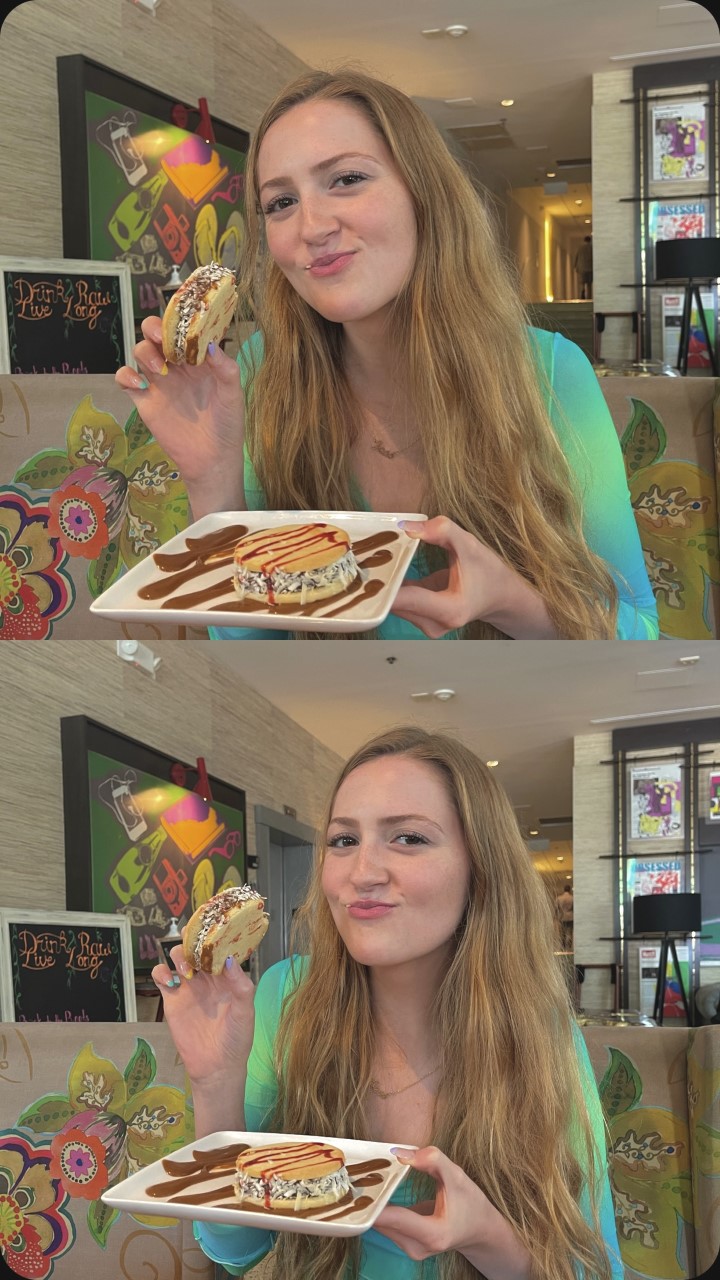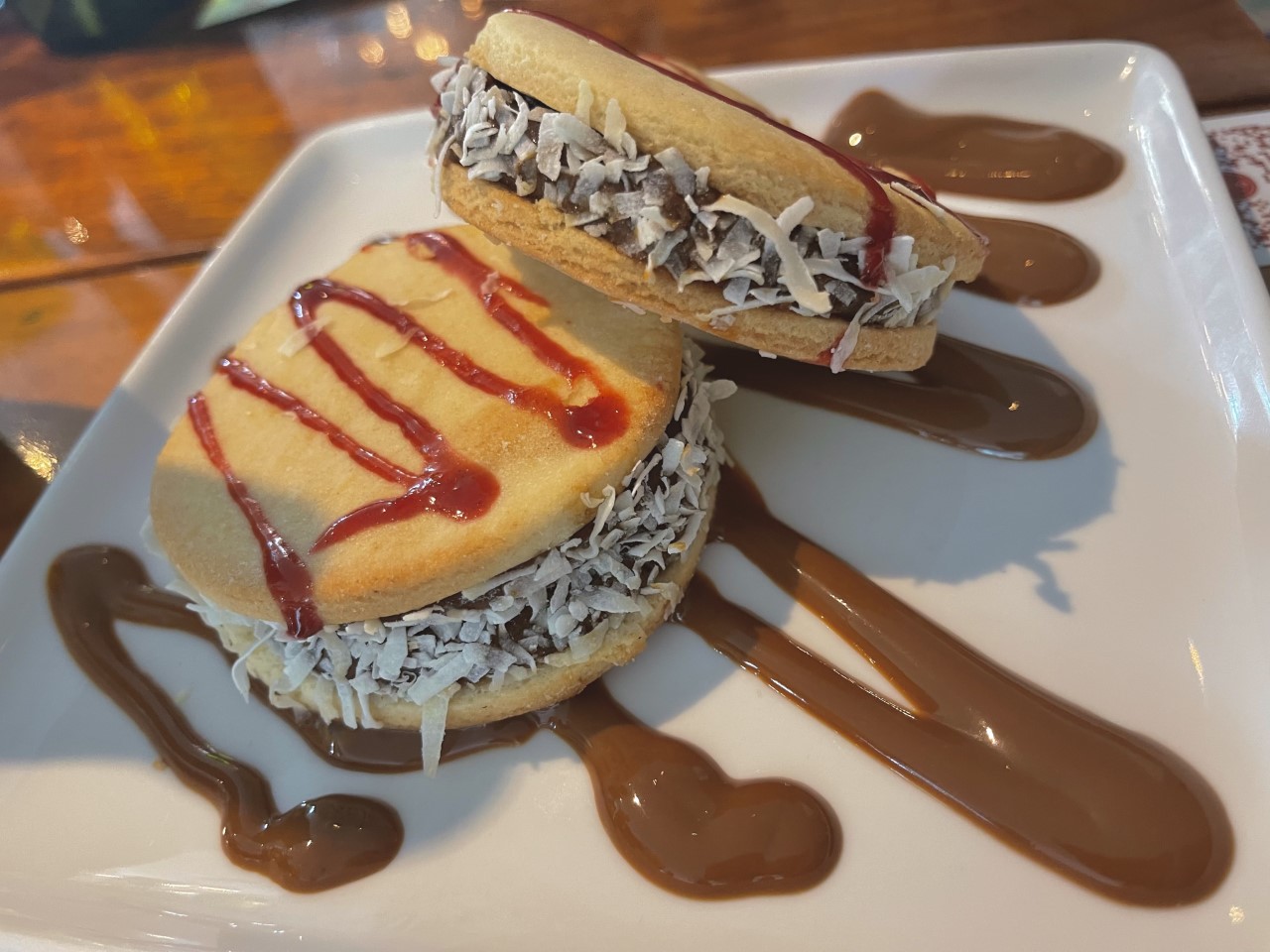 Okay but seriously, look how yummy!
Fresh Doughnuts
Next up, donuts. They are house-made ricotta doughnuts with espresso hazelnut and dulce de leche to dip. So many sweets for breakfast, I know. But it's Miami and I'm on vacation!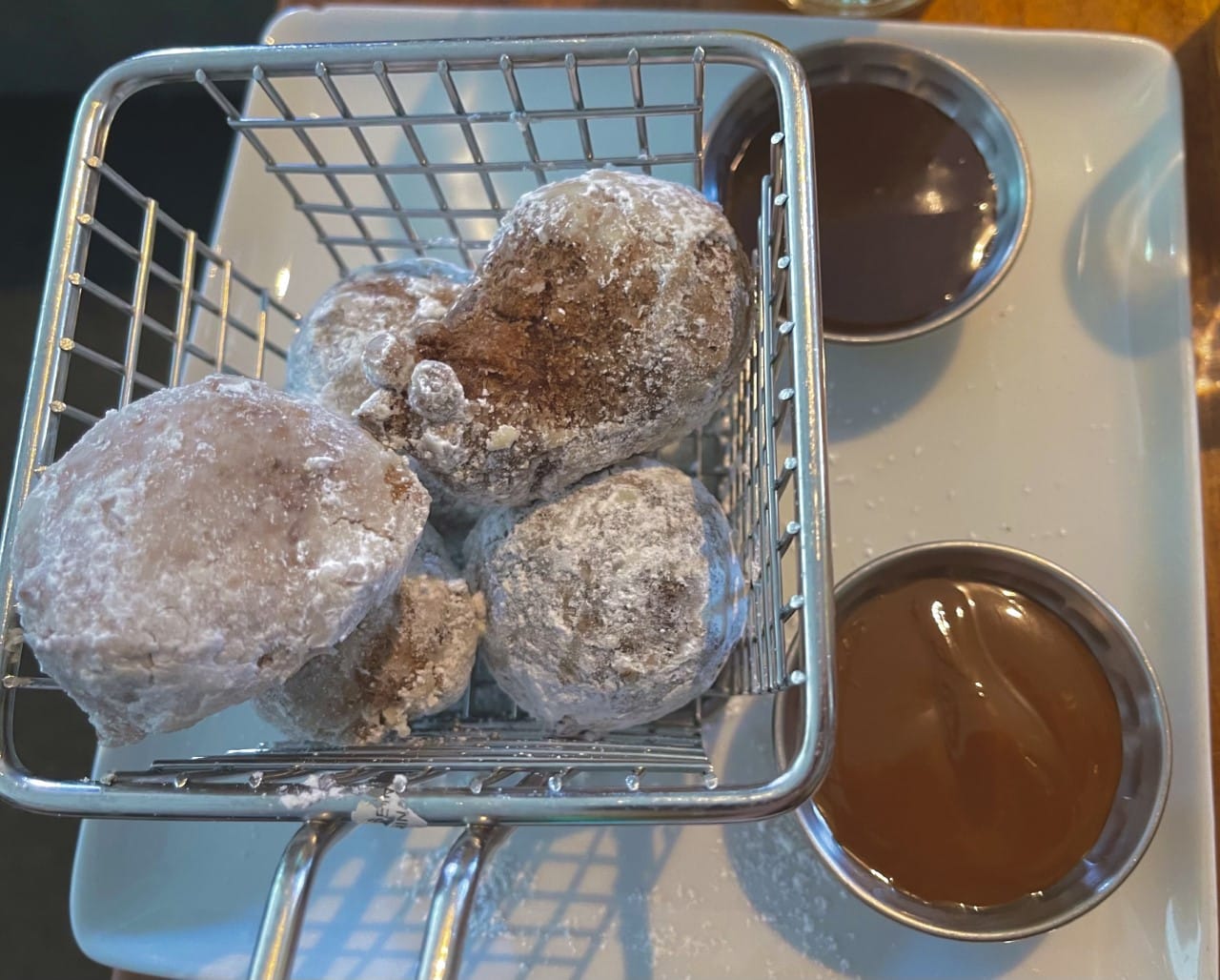 These doughnuts are so delicious by themselves but when they're dipped, it's heavenly.
Main Brunch
After devouring all those sweets, we decided to eat little bit better and have a more traditional breakfast.
The Surfcomber
Two eggs any style with smoked bacon, pork sausage or chicken sausage, breakfast potatoes, and toast.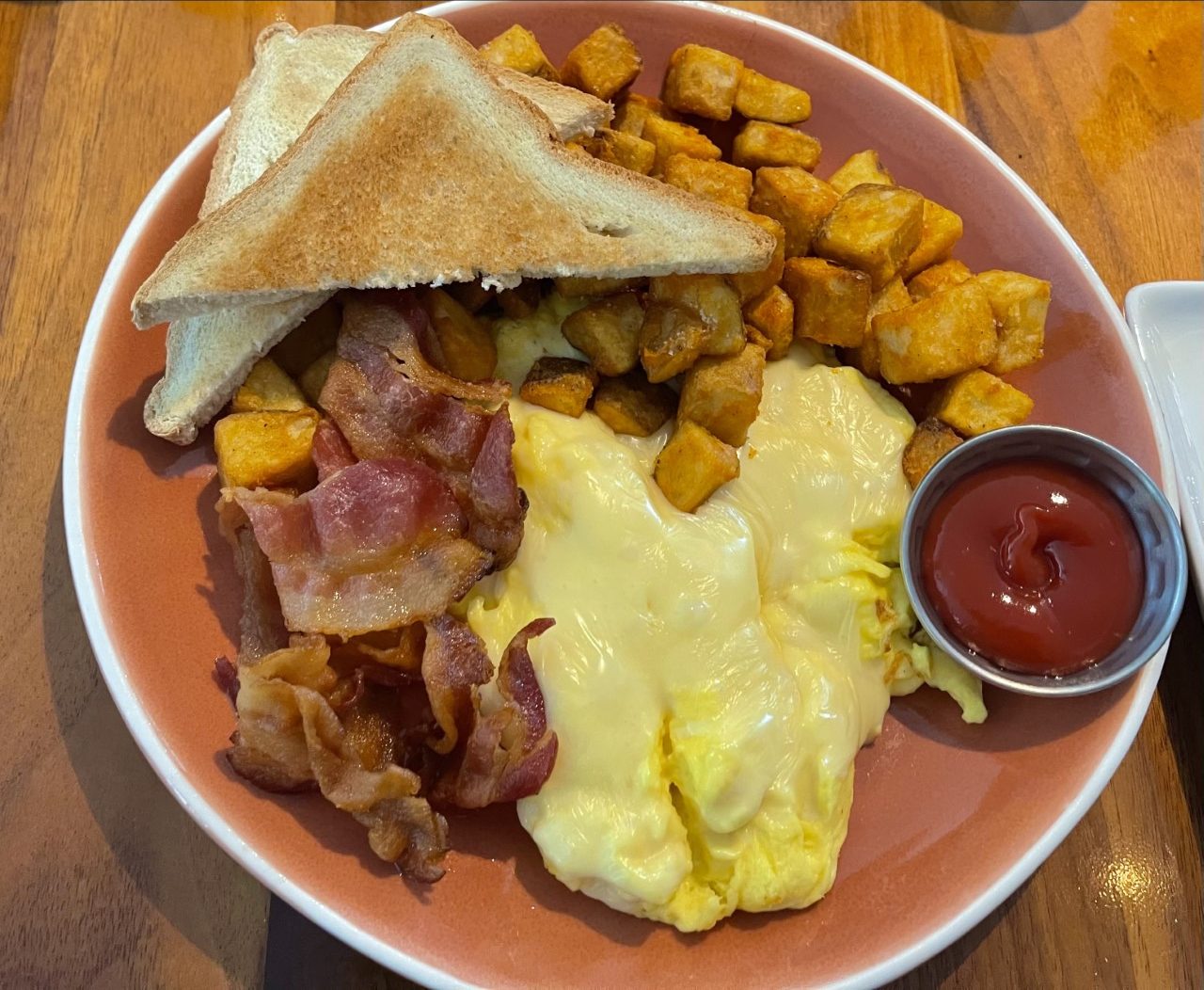 Chimichurri Steak & Eggs
My boyfriend Andrew got the Chimichurri Steak & Eggs. Skirt steak, two eggs over easy, breakfast potatoes, and housemade chimichurri. He got his eggs over hard, and it was all so delicious.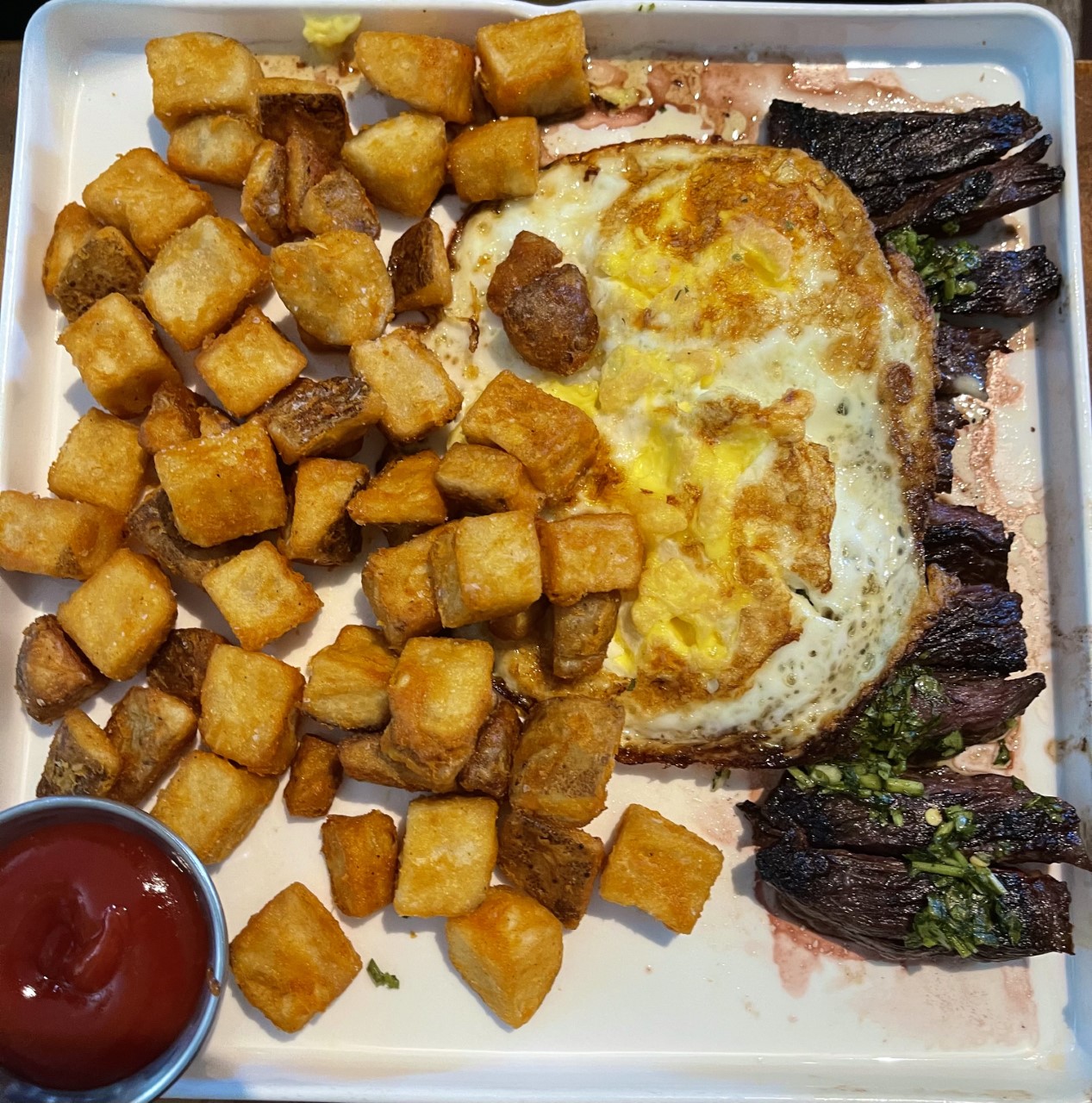 Just look at those potatoes! Some of the best breakfast potatoes I've had. I don't know what it is! They're just so perfectly golden, perfectly sized, and so good.
Overall,
I really enjoyed The Social Club! It's a great place to meet some friends, drink, and eat good food. Till next time!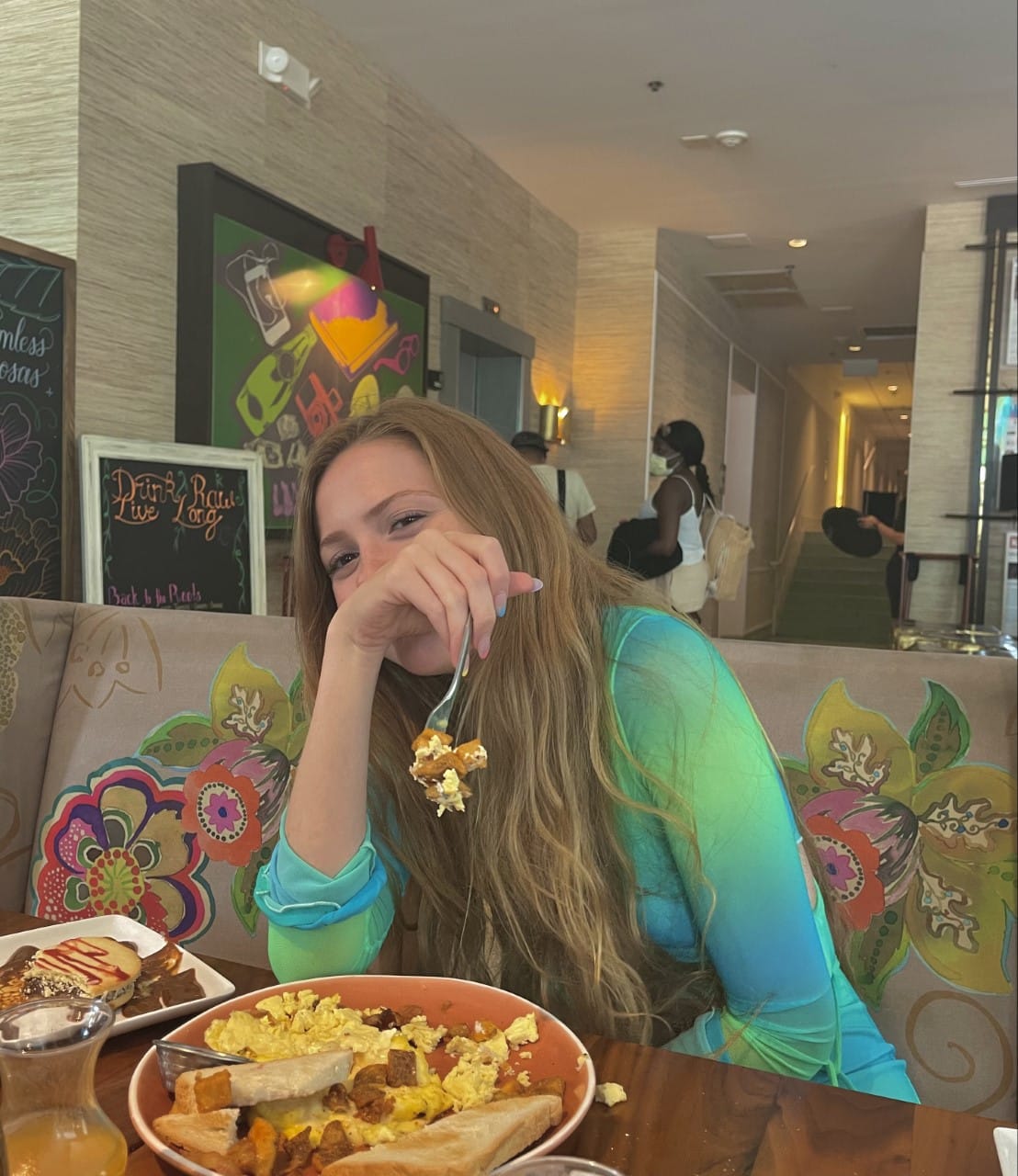 The Social Club
1717 Collins Avenue
Miami Beach, FL 33139
(305) 604-1800
LET'S CONNECT!
My IG: @jessicacastello
Twitter: @jessicacastello
Traveler.com's IG: @travelerlogue