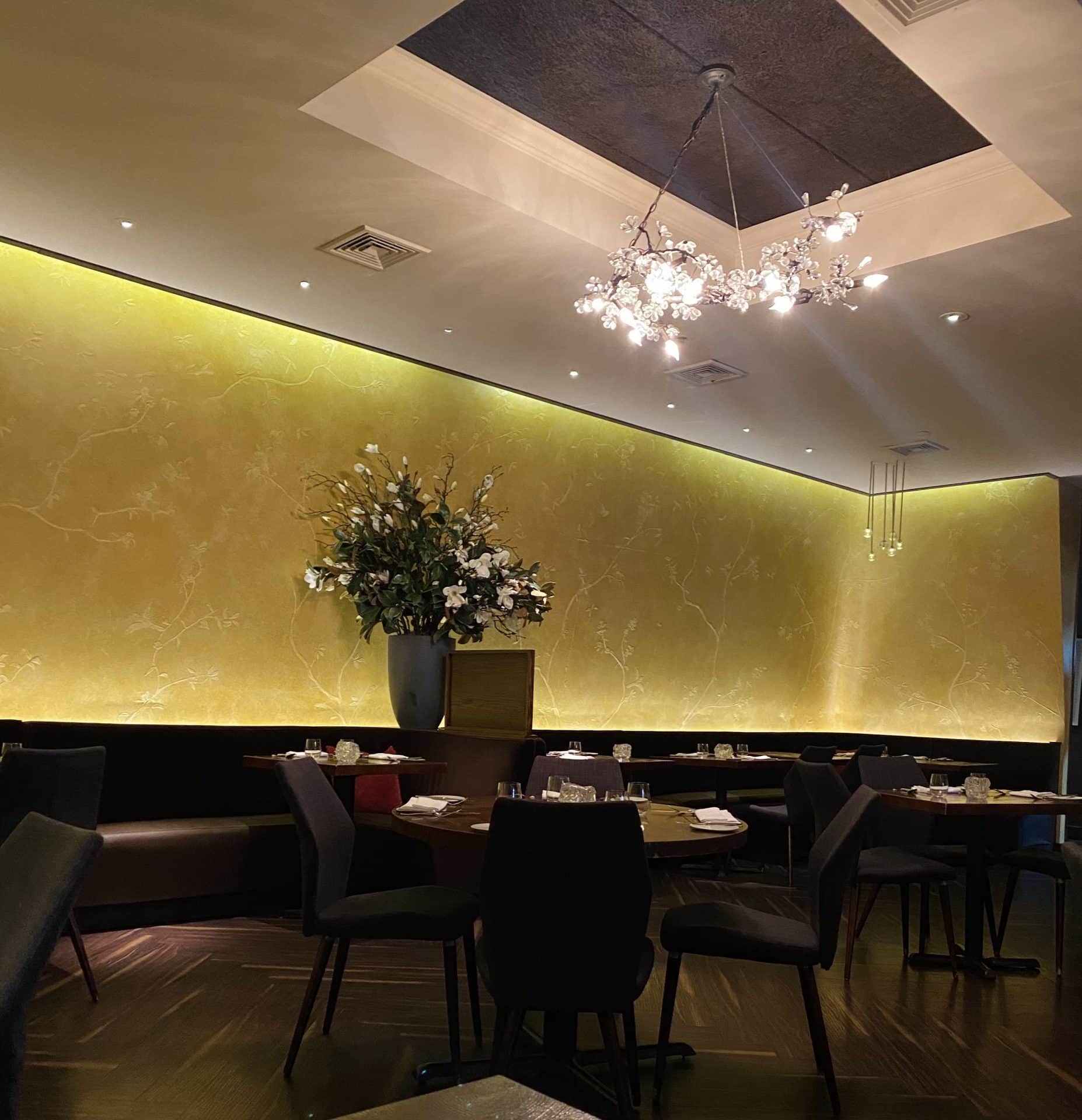 Bâtard in New York City
This Lower Manhattan restaurant is simply elegant. Bâtard's simplicity and minimal décor is in fact more beautiful than you would expect. The walls are golden yellow that glow with lights and really is the staple look of Bâtard. Small, detailed white vines with leaves trail the walls which is a pretty touch. In fact, I kept commenting on the walls while there.
The Story Behind Bâtard
There is a historical backstory for me with regards to Bâtard. In the 1980's, my father was a bartender at the prestigious 24 Fifth Avenue restaurant with renowned Chef Michel Fitoussi. Two of my father's friends who managed 24 Fifth Ave,  were about to make the entrepreneurial leap from managing to owning some of the finest eateries in New York and Chicago.  In 1985, Drew Nieporent and Michael Chin started their first venture together for a new restaurant called Montrachet in lower Manhattan's TriBeCa  district. Actor Robert De Niro was a regular there since he lived in the area and later opened Tribecca Grill with the duo.
My father at the time loved playing racquetball at a popular upper East side health club called The Vertical Club. One morning at the beginning of his racquetball  match, with good-friend Jim Fifield (past CEO of EMI Records), my father was asked by Jim if he knew how he could get a reservation at the new and popular restaurant that his businesses acquaintance form Chicago wanted to dine at. When my father asked which restaurant, Jim replied- Montrachet! Jim mentioned he knew it was a longshot but had hoped that since my father, being in the business, would possibly have a contact. When my father asked Jim when he needed the table, he asked for the very next night, a Friday, at 7pm. That is the hardest reservation to get, especially at a new and extremely popular restaurant which only had a few tables.
My father called Michael Chin and asked if he could accommodate his friend.  Michael replied, "Are you kidding me? The room has been booked weeks in advance." Michael of course made room for Jim and his guests. They placed a new table in the room and when Jim and his party sat down at the table, Drew Nieporent presented the table with a bottle of Dom Pérignon courtesy, of my father. That's how you do fine dining. Its just not the food, ambiance and service. Its also the presentation.
It Has Come Full Circle.
I heard this story from my father several times over the years. When the pandemic was winding down, I decided to go to NYC and experience Bâtard, more so because it was previously Montrachet and the owners are Drew Nieporent and Michael Chin. Once again, in generational terms, I asked for the very next night, a Friday at 7pm for a table. Once again I, like my father, was granted access into this wonderful restaurant's food, friendship and experience that is in many ways-timeless.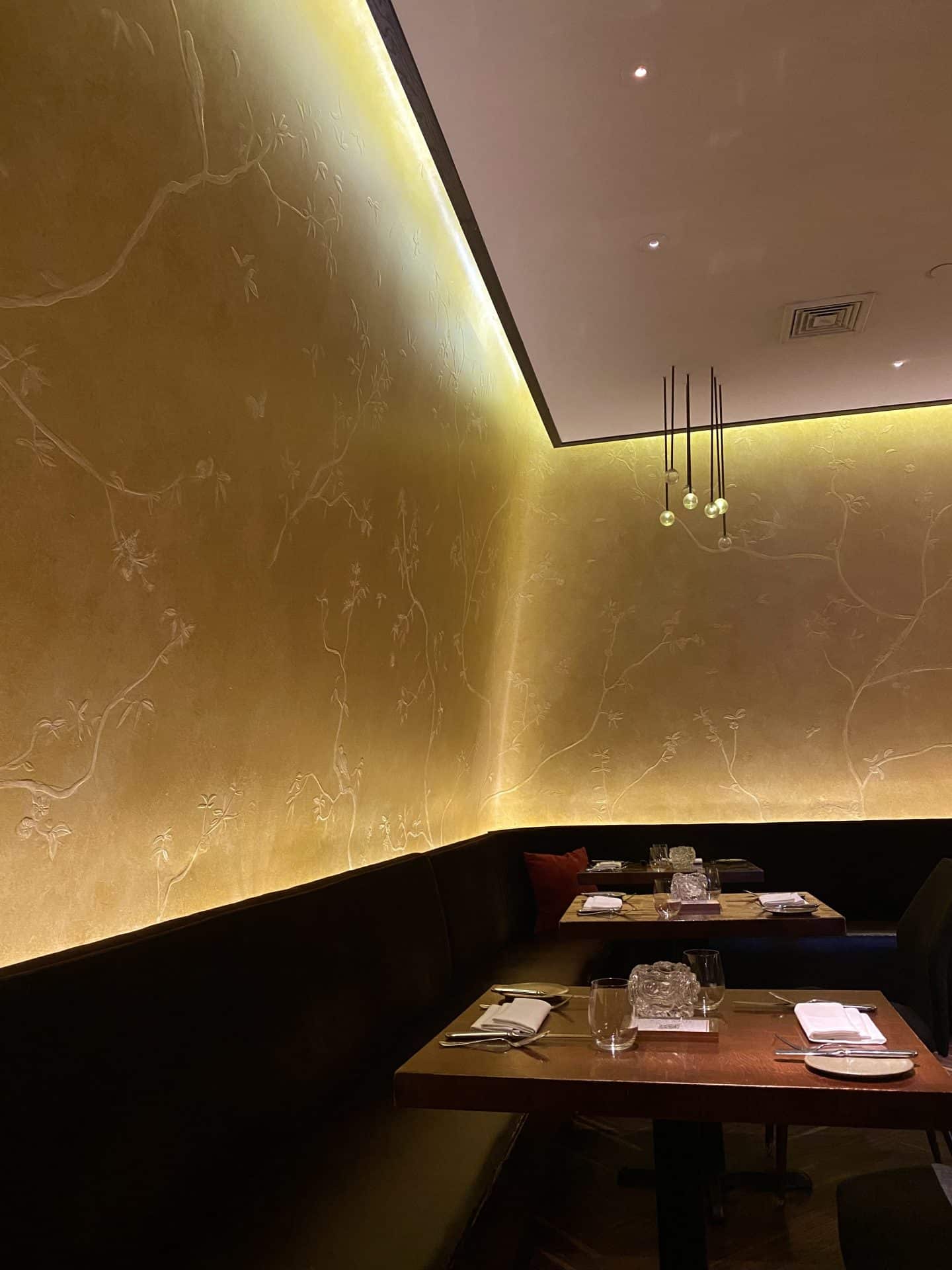 The Appetizer
Cured Salmon
With gribiche, salmon roe, pumpernickel, and caper berries. This dish is artwork. Stunning presentation and a delicious start to the night.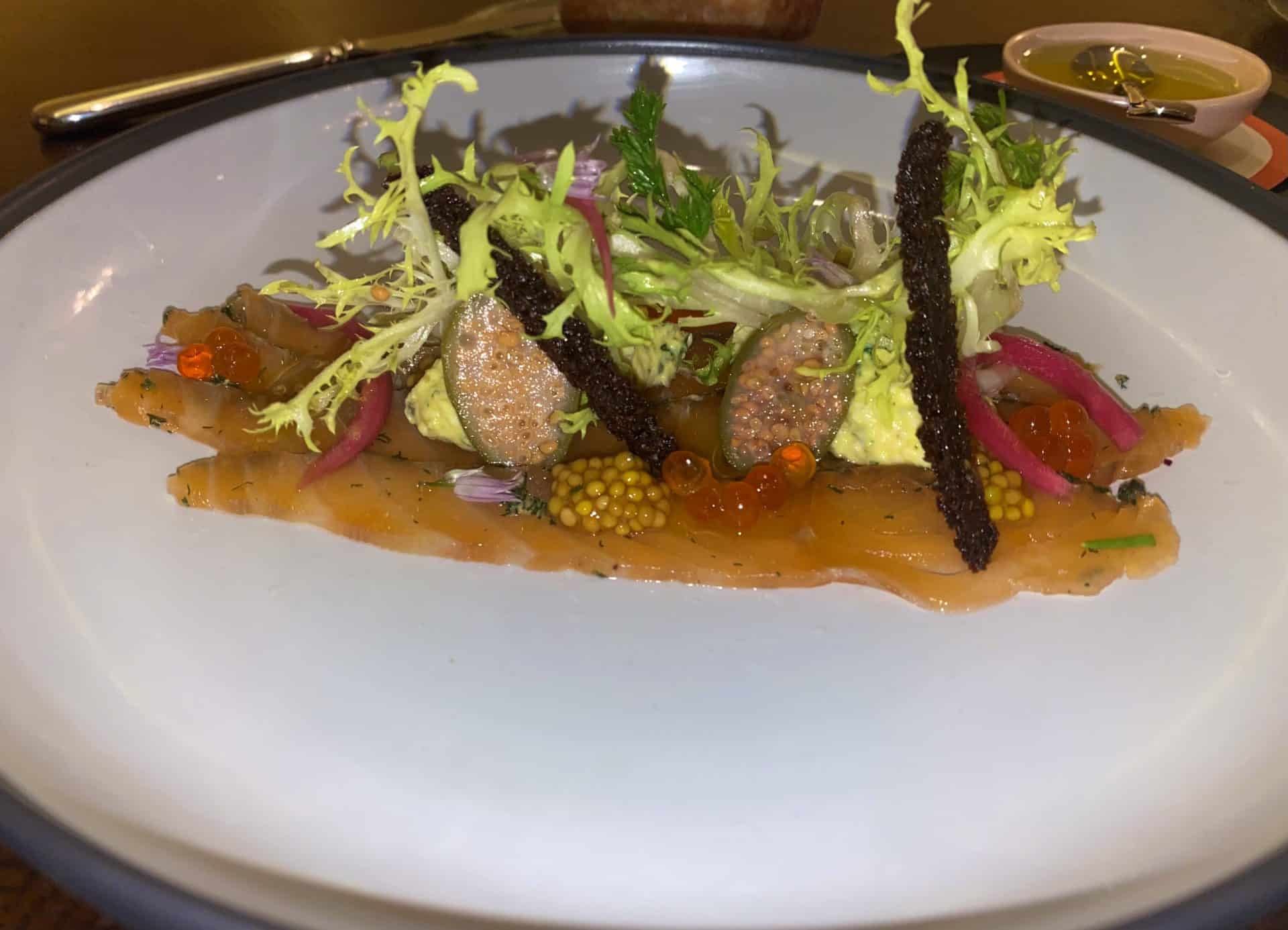 The Entree
Farmhouse Roast Chicken
With roulade, potato rosti, swiss chard farci, and natural chicken jus. Simple and satisfying. The chicken is moist and flavorful and the three "sides" complemented it beautifully.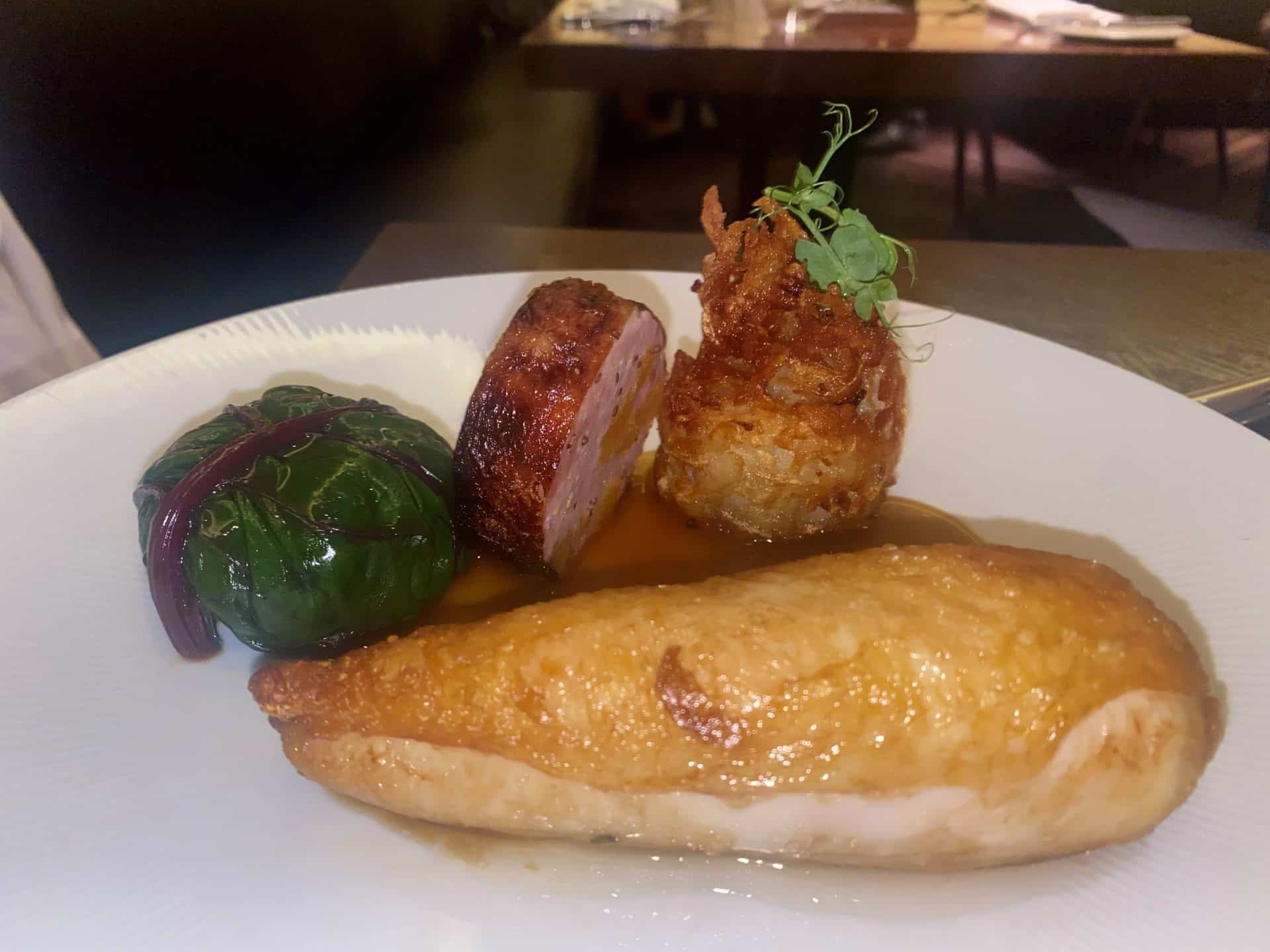 The Dessert
Blackberry-White Peach Trifle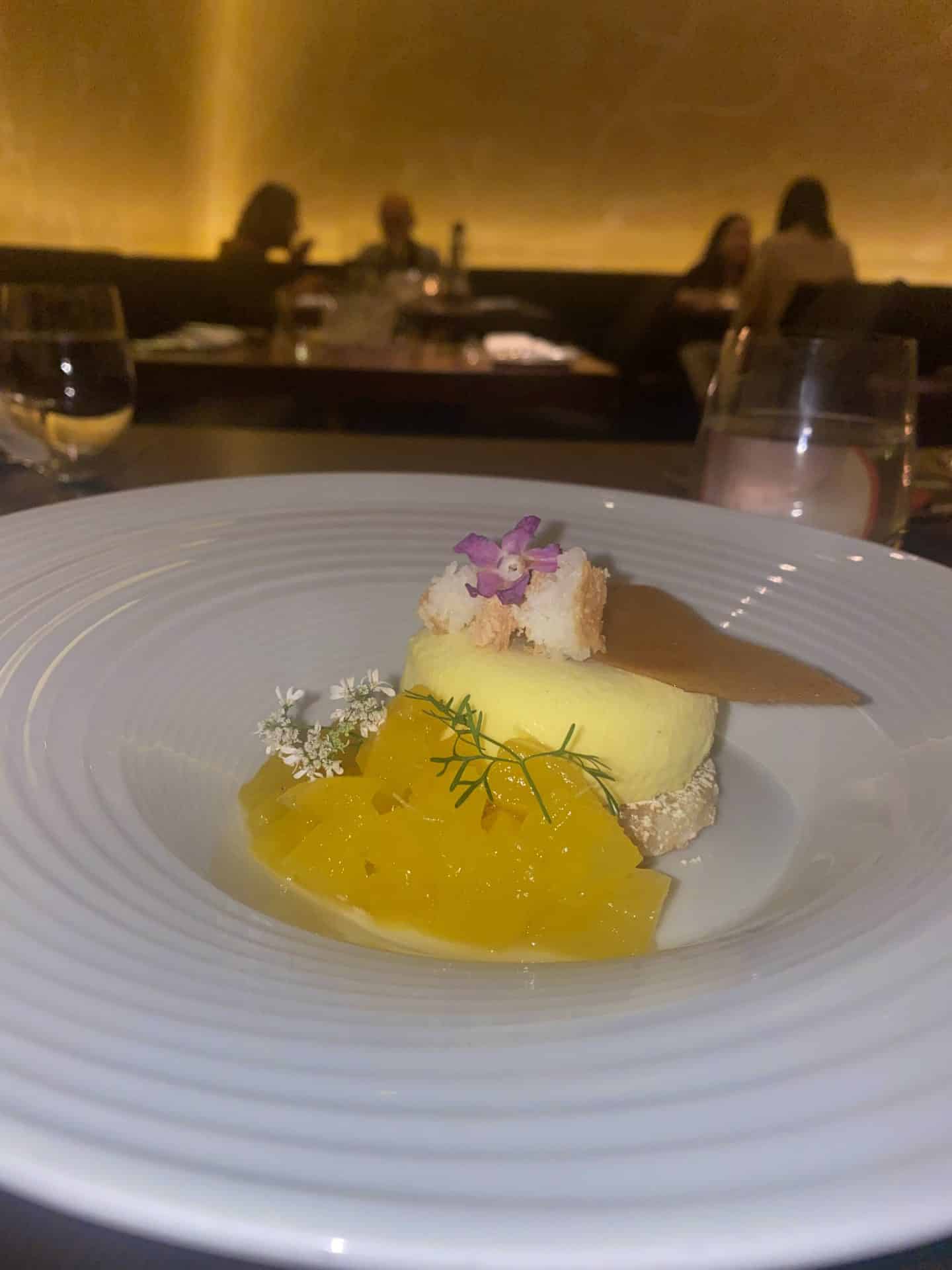 FINAL THOUGHTS
Bâtard is an elegant New York City restaurant that is delicious. The staff is friendly and ready to make your time there the best. It was a lovely evening and I really enjoyed the serene and refined ambience. Thank you Bâtard!
xoxo, Jess!
239 West Broadway,
New York, NY 10013
212-219-2777
info@batardtribeca.com
Tuesday – Saturday
5:30 PM – 10:00 PM
LET'S CONNECT!
My IG: @jessicacastello
Twitter: @jessicacastello
Traveler.com's IG: @travelerlogue