Spencer's Restaurant – Palm Springs
Spencer's Restaurant is the most magical, beautiful spot to have a romantic date in Palm Springs.
With big fairytale like trees outside with balls of twinkling light hanging from them, it creates the sort of feel that you're in an enchanted forest. Will you see Hansel and Gretel? Maybe the witch's cottage around the corner? Who knows! All you need is some Hans Zimmer humming in the background.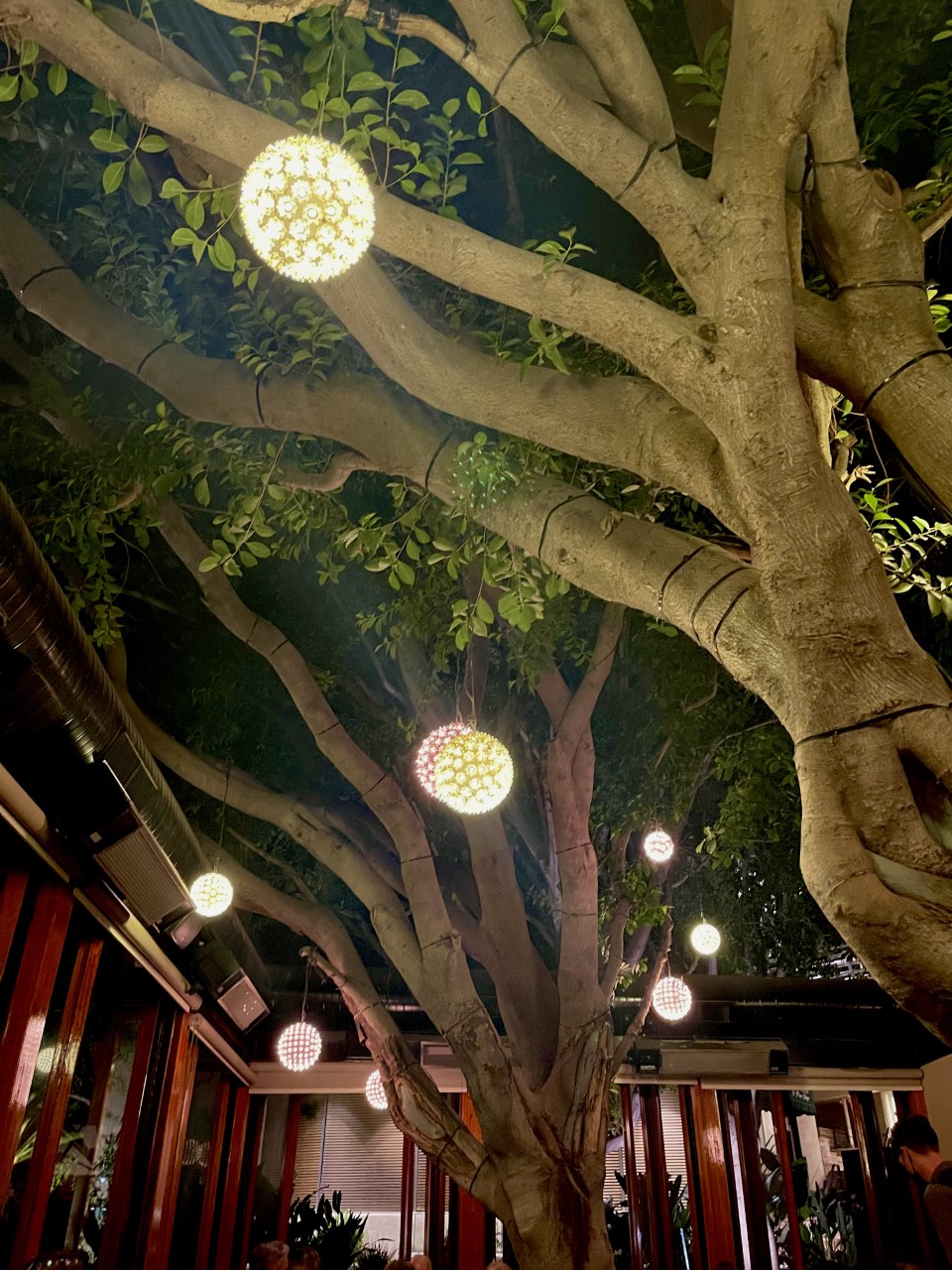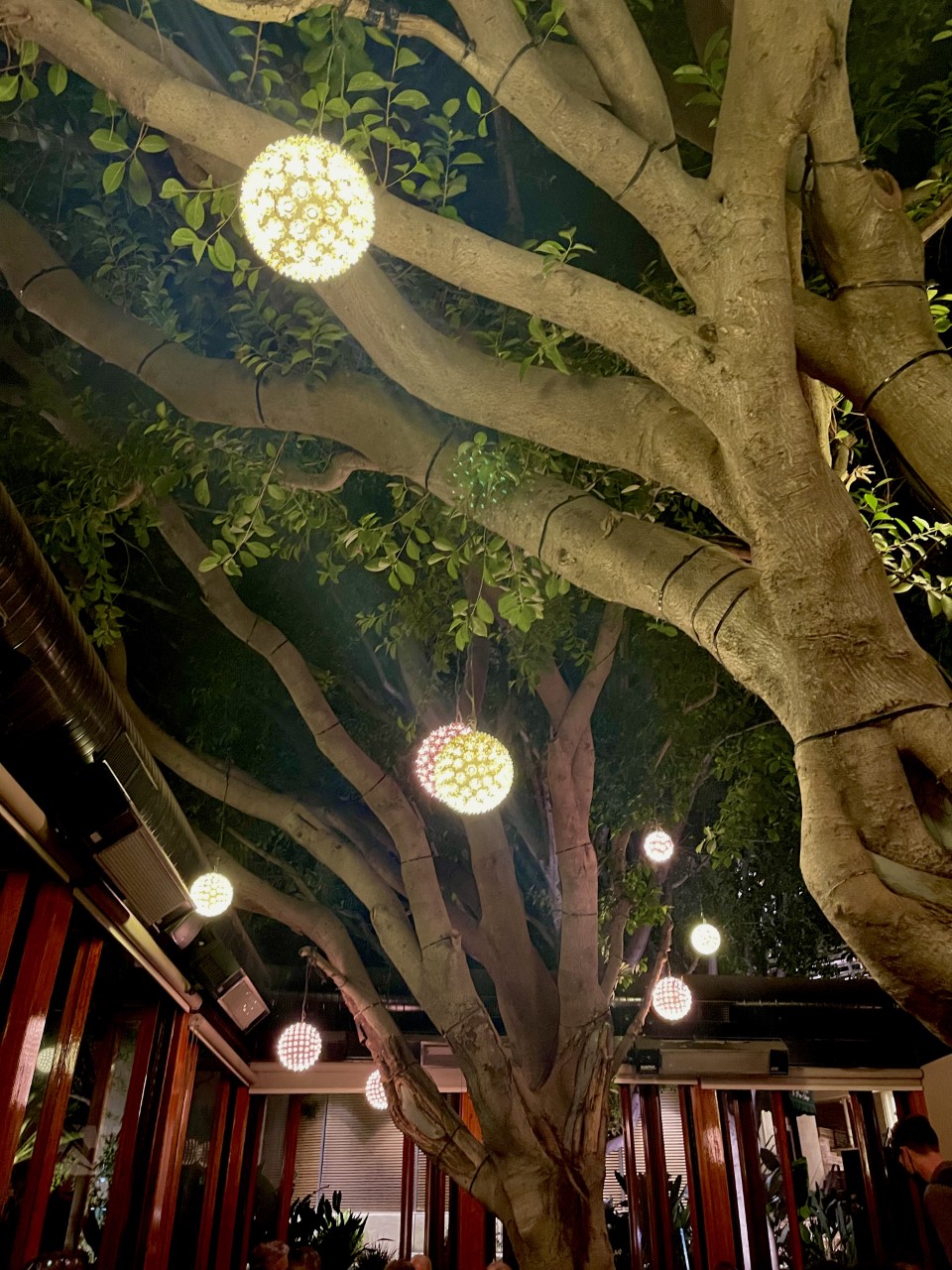 Not only is the ambience magical, the food is too. Even better, they have plenty of gluten-free modifications that are clearly marked on the menu.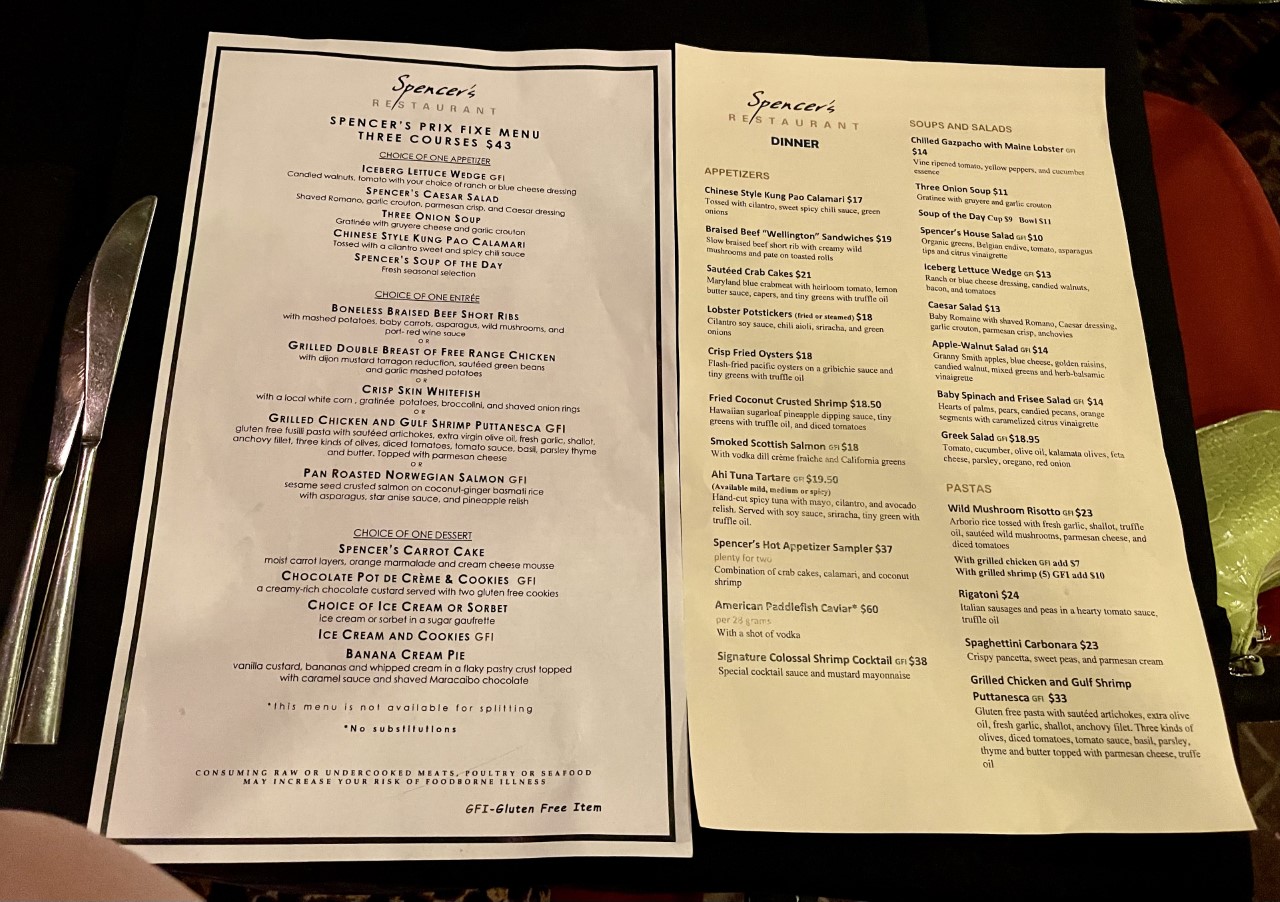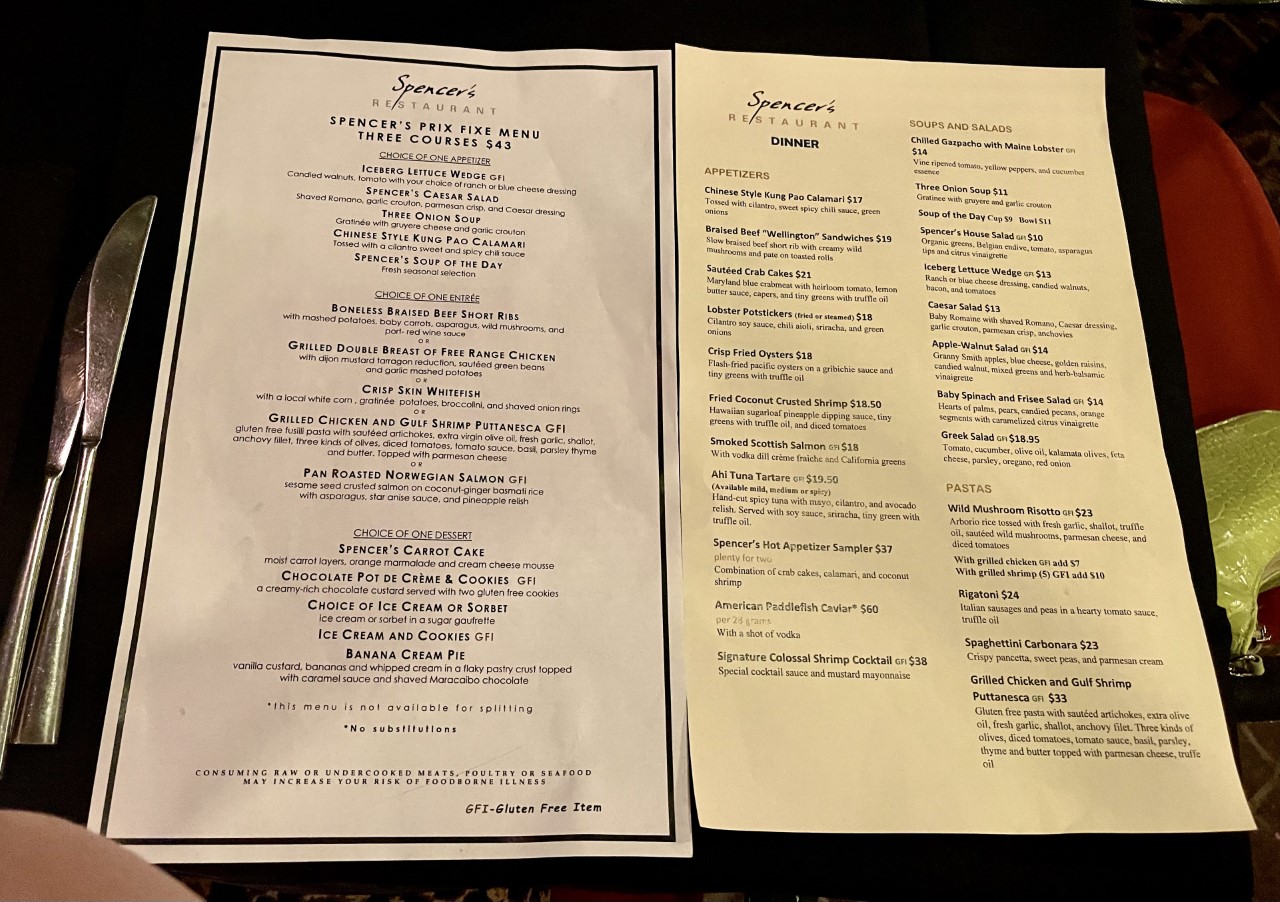 Their outdoor seating is my preference, due to the dreaminess of it all, but if you opt for indoors it is also very enjoyable and intimate.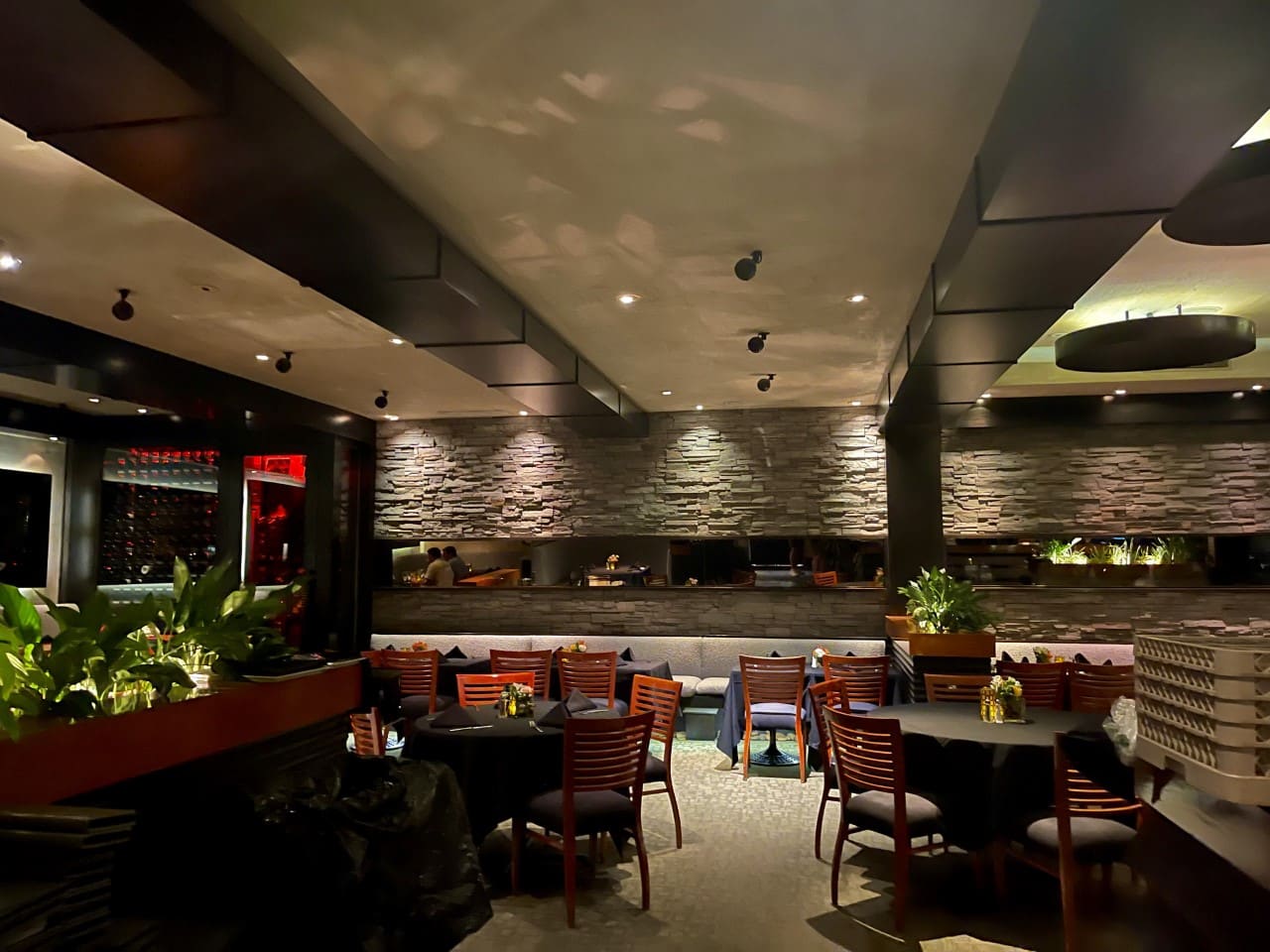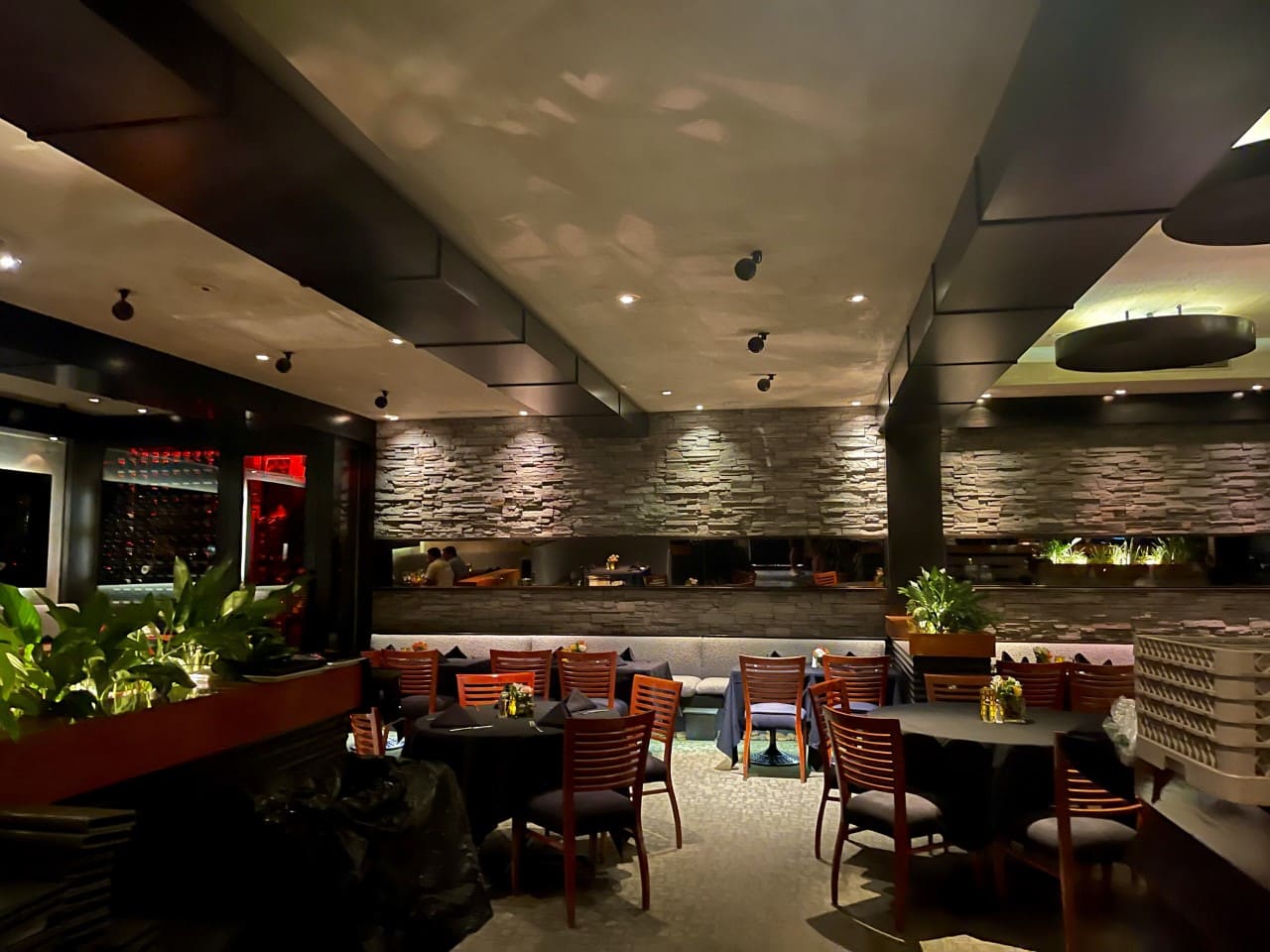 It is such a lovely place to wine and dine with your favorite person, and I urge you to give them a visit during your trip to Palm Springs.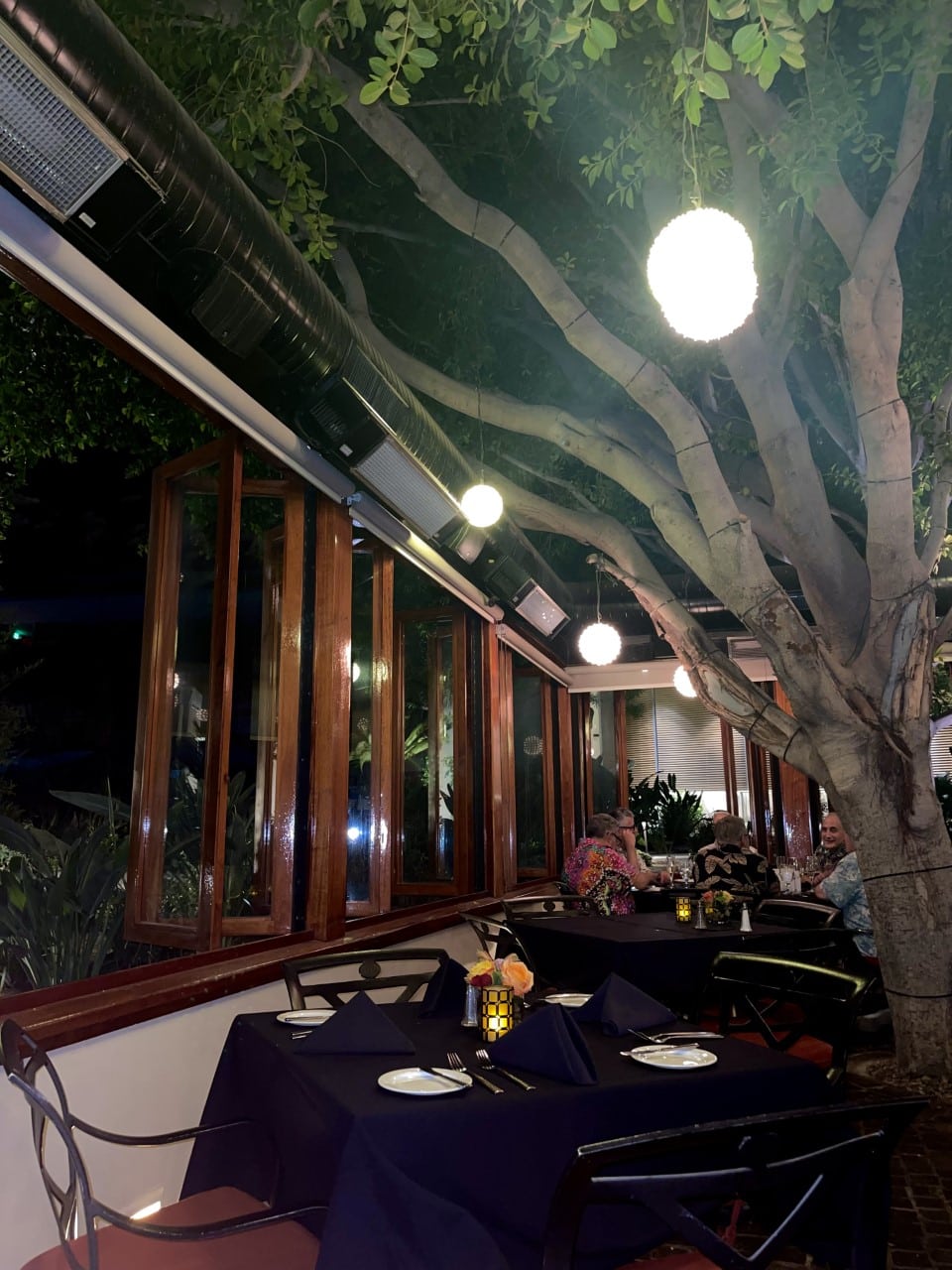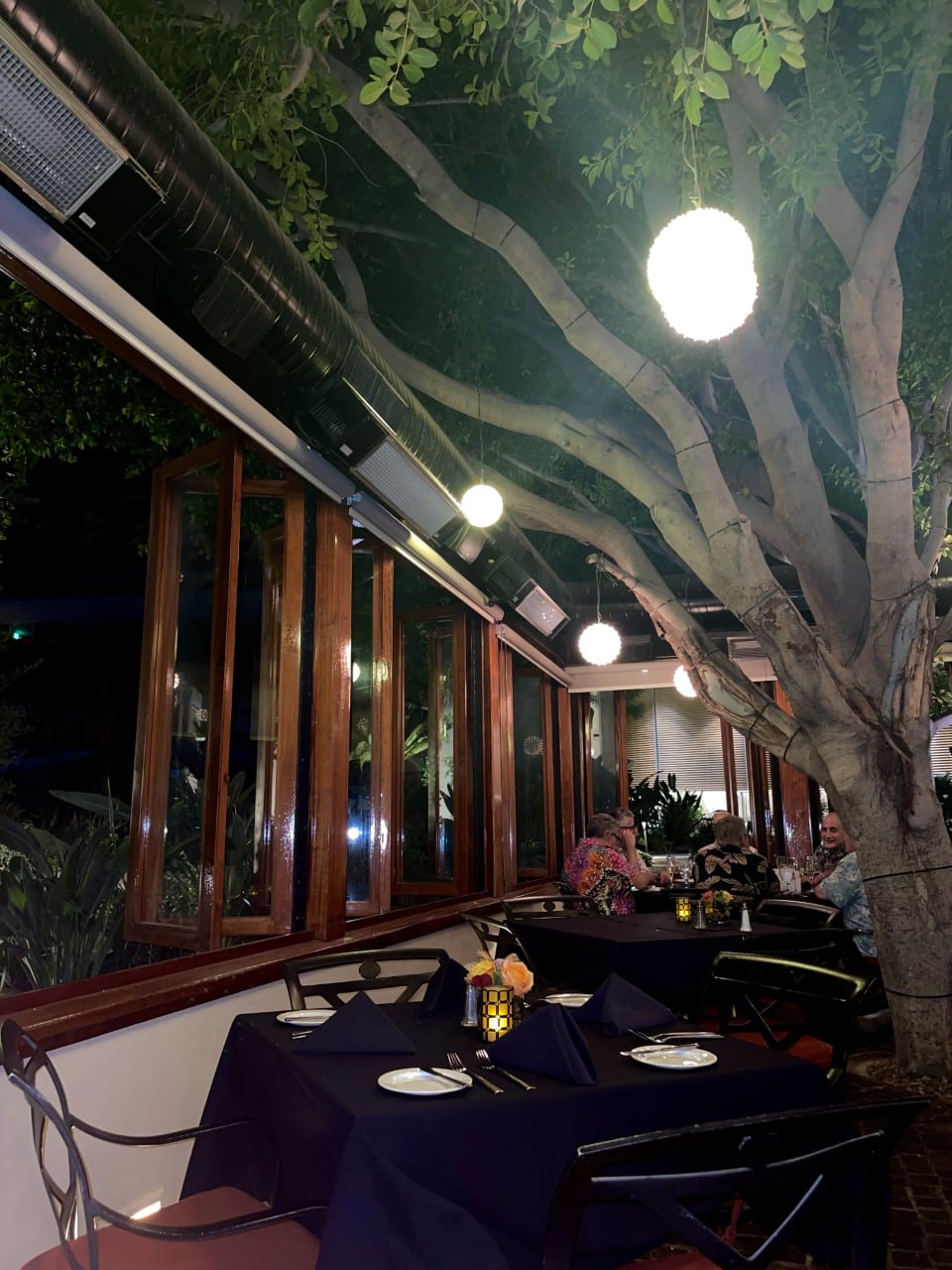 The Drinks:

Desert Sunrise

and

Pinot Noir
Desert Sunrise is a beautiful vodka drink with fruity flavors of orange, pineapple, and peach.
And of course I opted for a medium bodied wine that paired perfectly with my dishes. I got the Pinot Noir Hitching Post.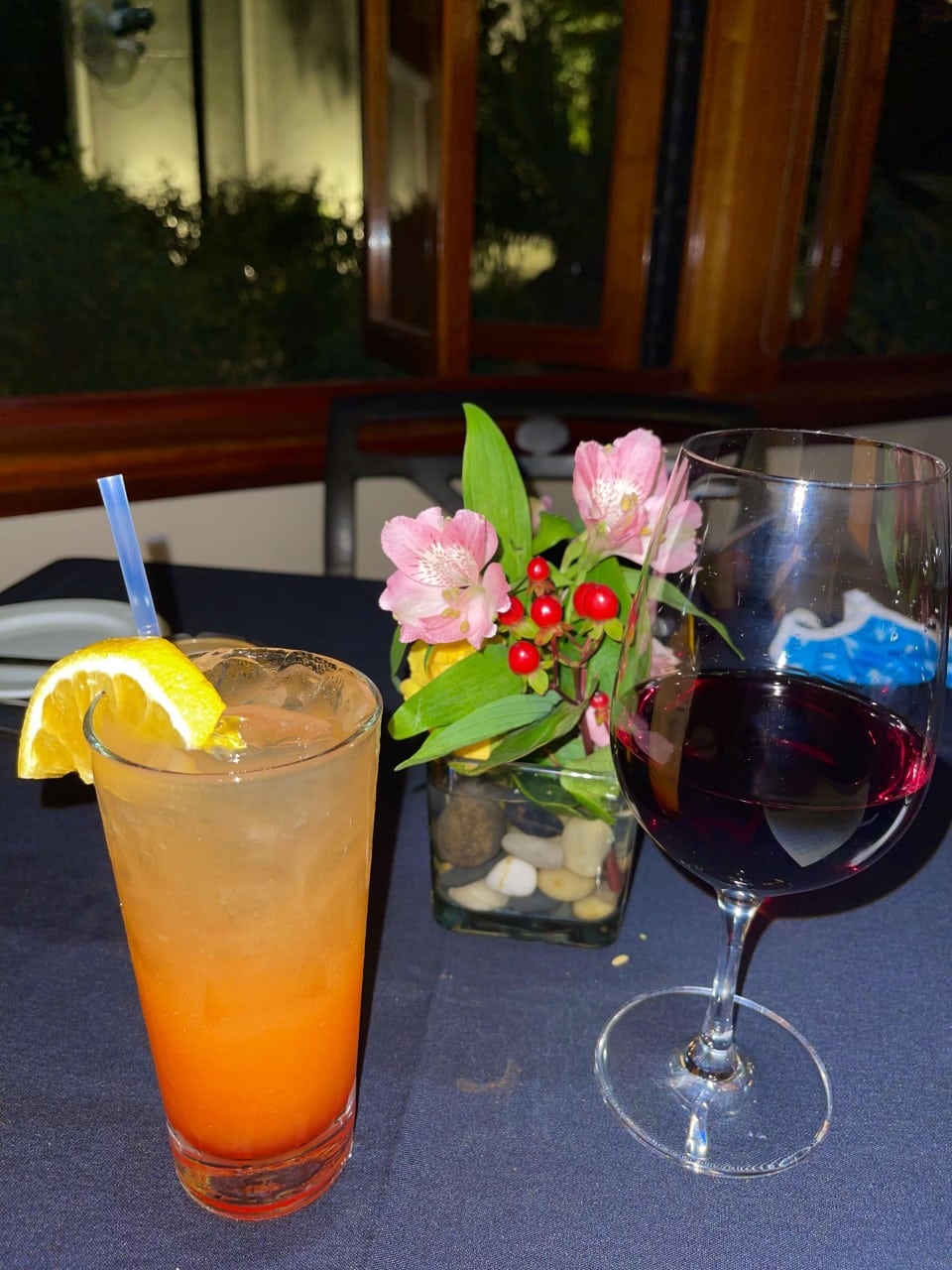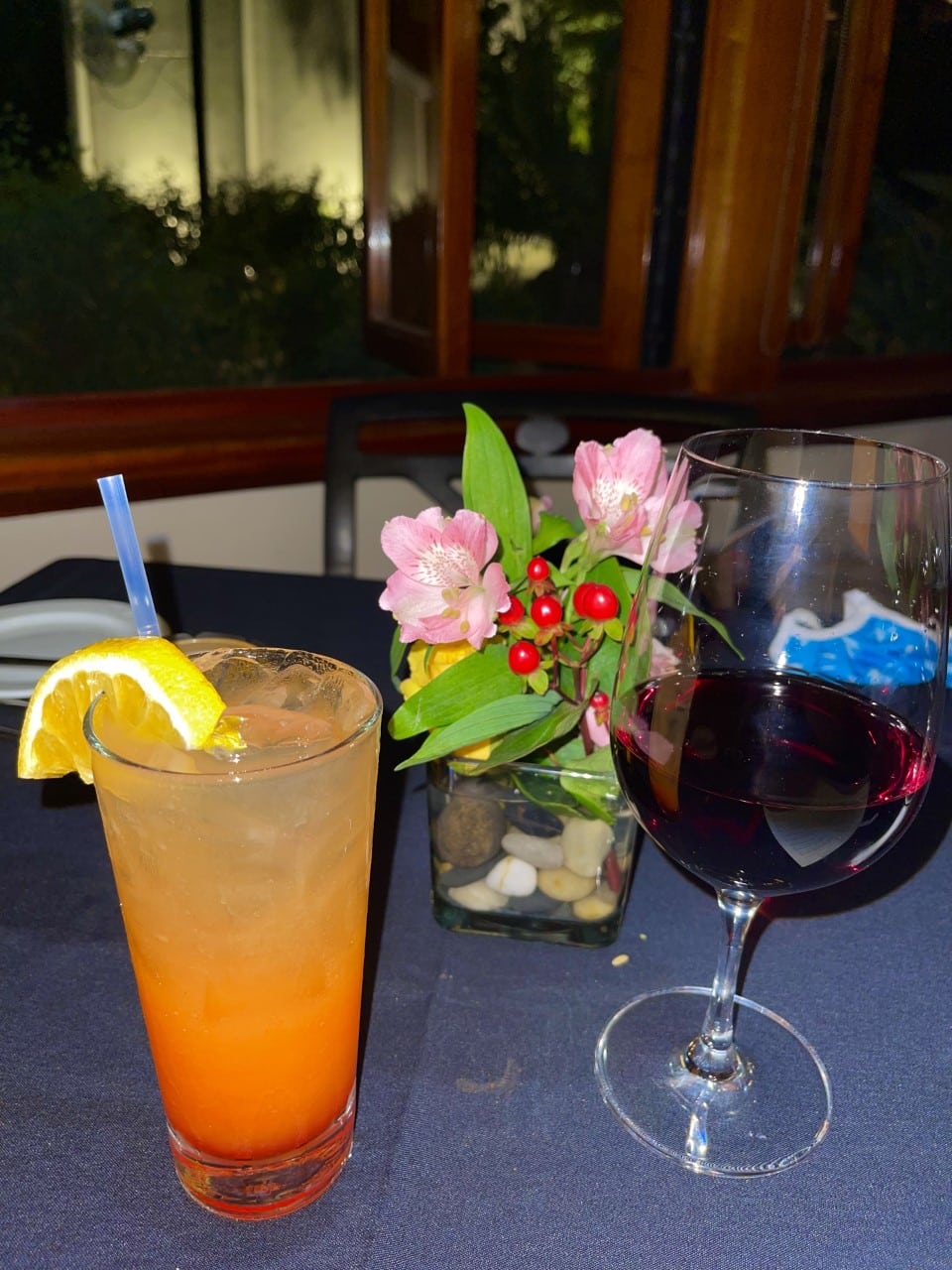 To Start:

Iceberg Wedge Salad

&

Kung Pao Calamari

This Iceberg Wedge Salad is Gluten Free, and full of flavor! Bacon, candied walnuts, tomatoes, and your choice of ranch or bleu cheese dressing.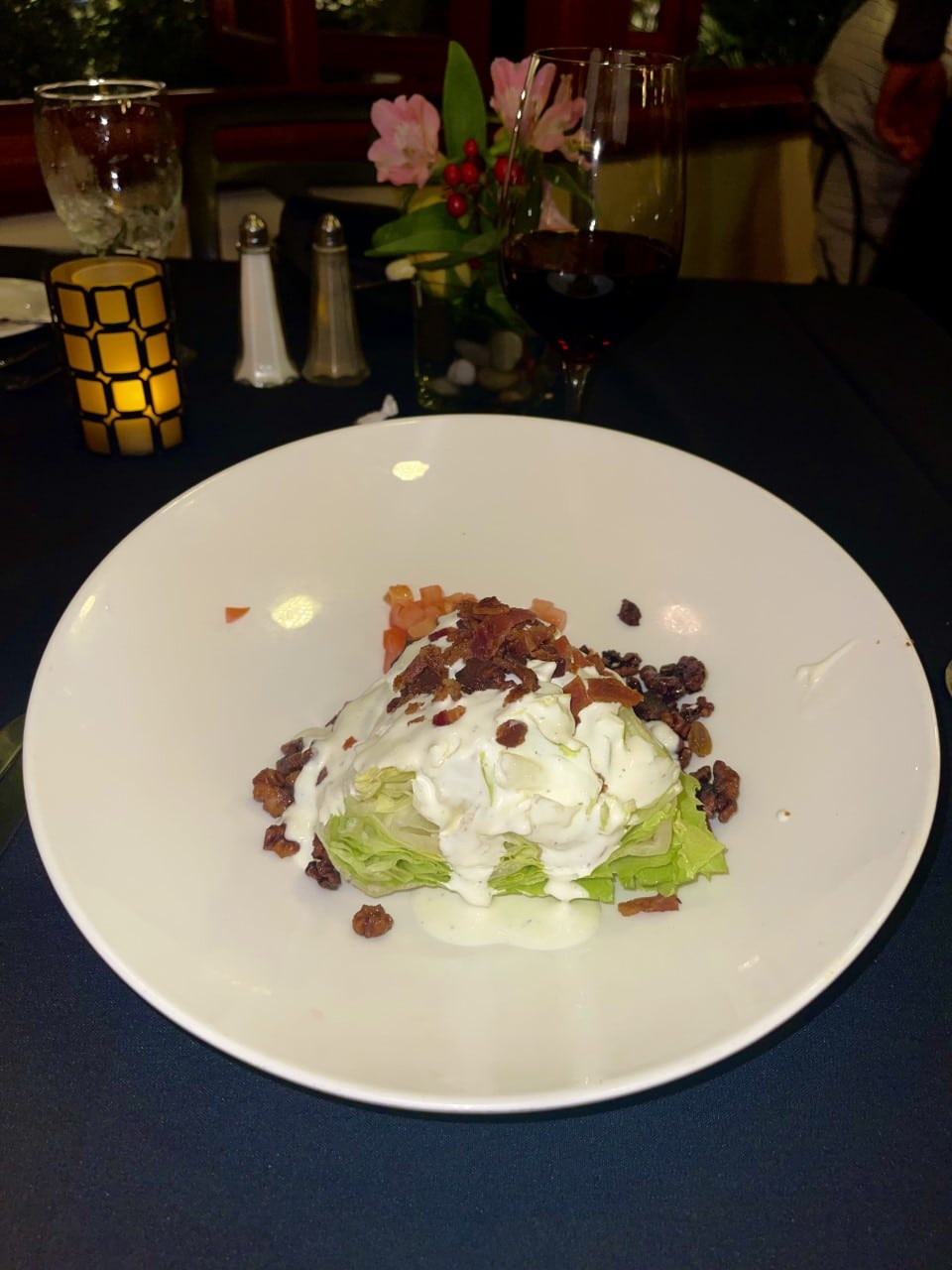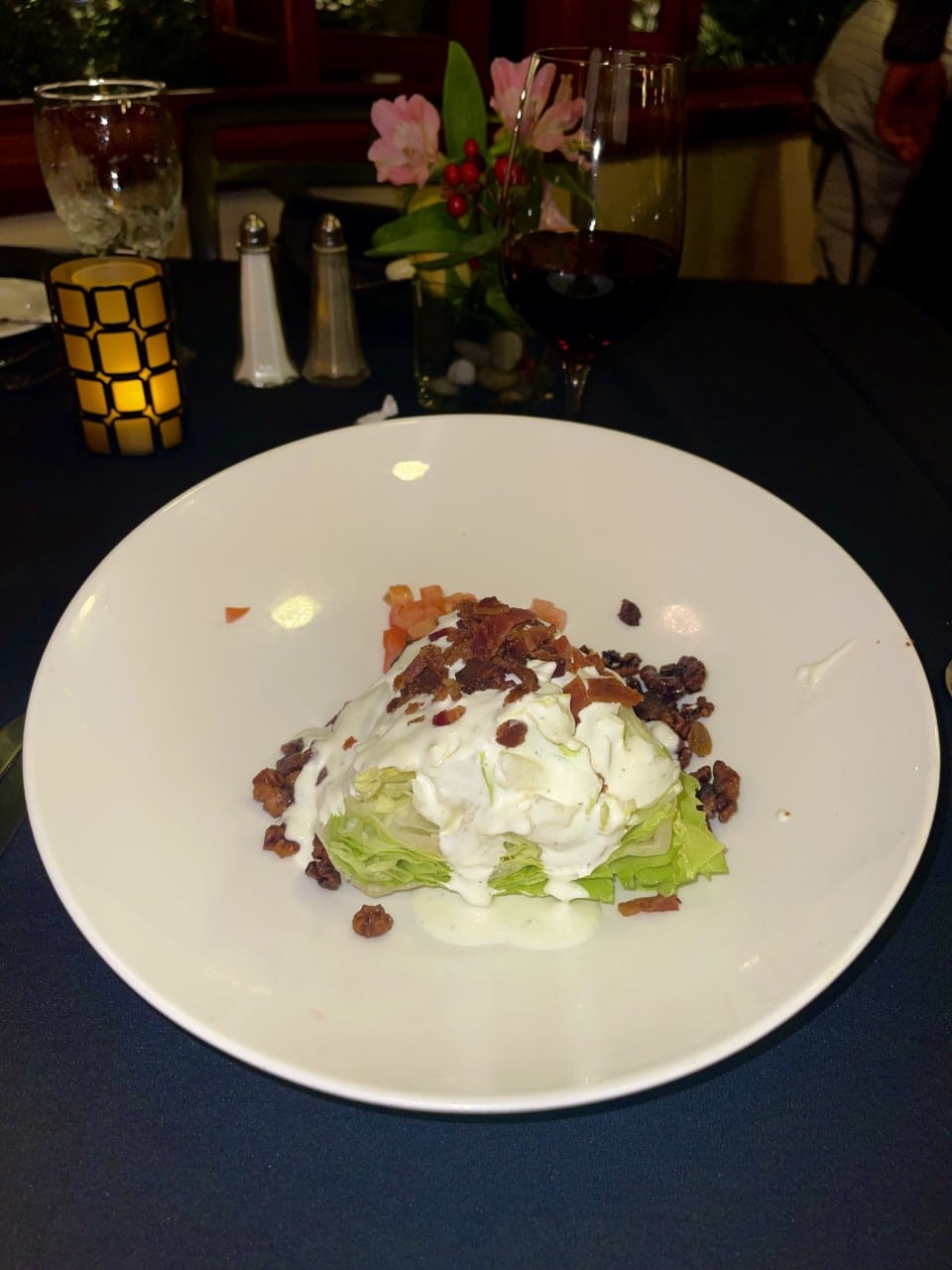 Kung Pao Calamari is the juicy, crunchy kick you need to start off the evening. These golden and delicious bites will have you begging for more.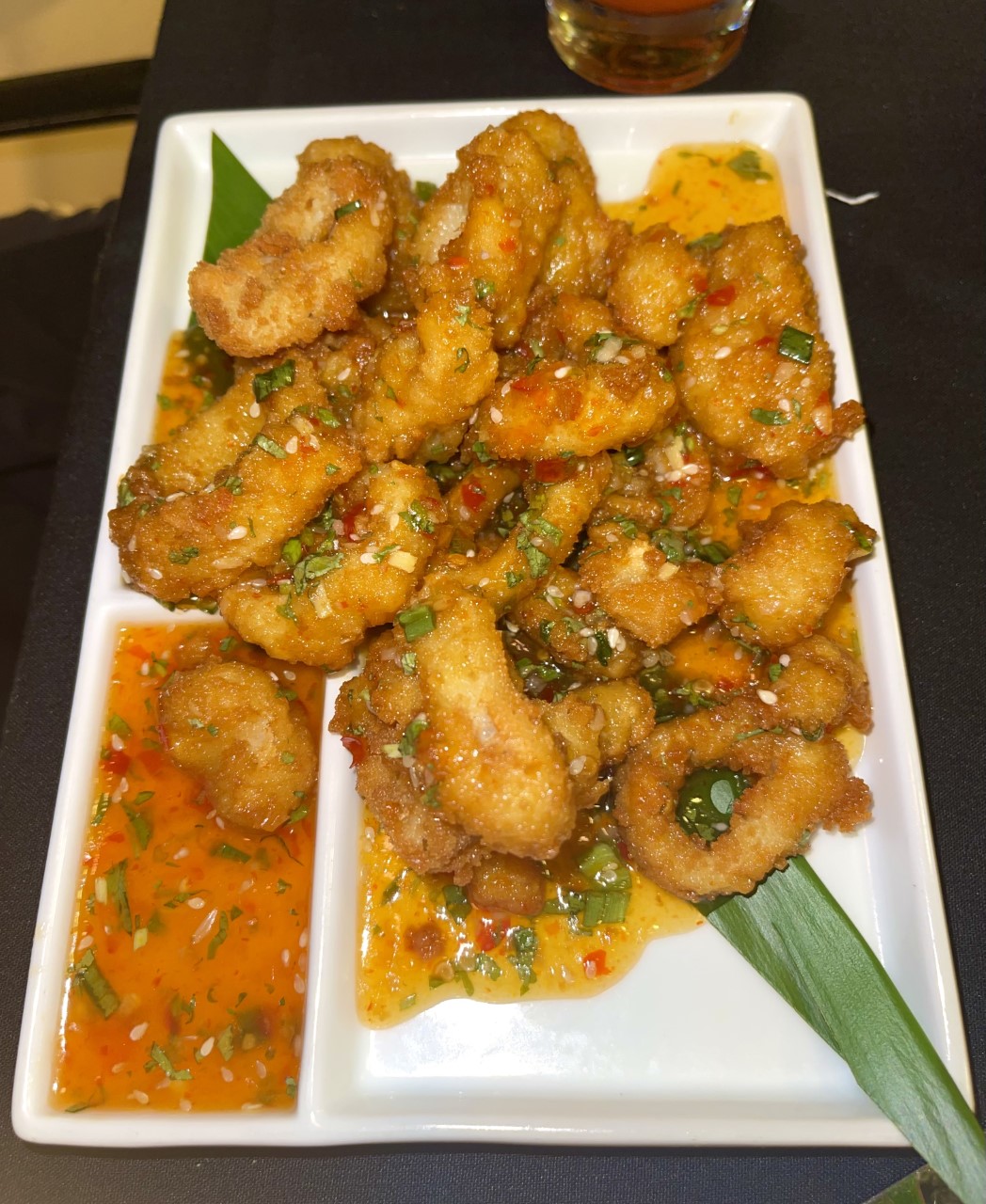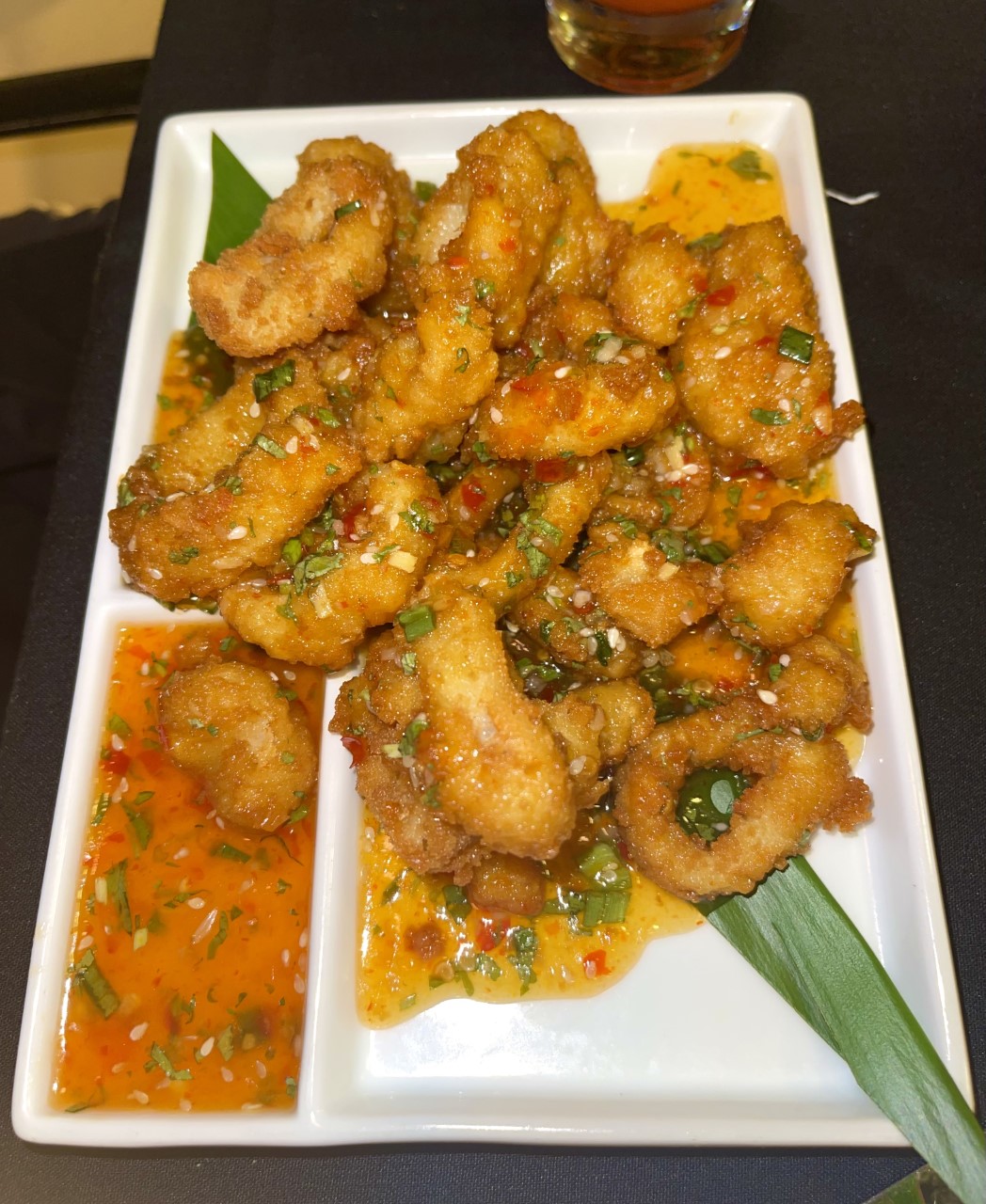 The Main:

Rigatoni Pasta

&

Grilled Chicken and Gulf Shrimp Puttanesca

The Rigatoni Pasta is cheesy, saucey, and delectable! Gluten Free fusilli is available as well! Paired with a bodied red wine, I found myself unintentionally recreating that scene from Ratatouille with the cheese and the strawberry.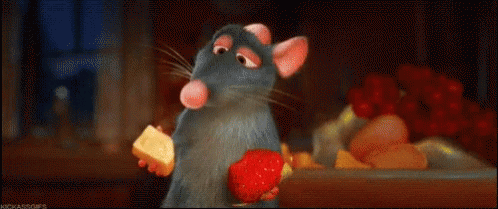 Wine + Pasta + Deliciosa!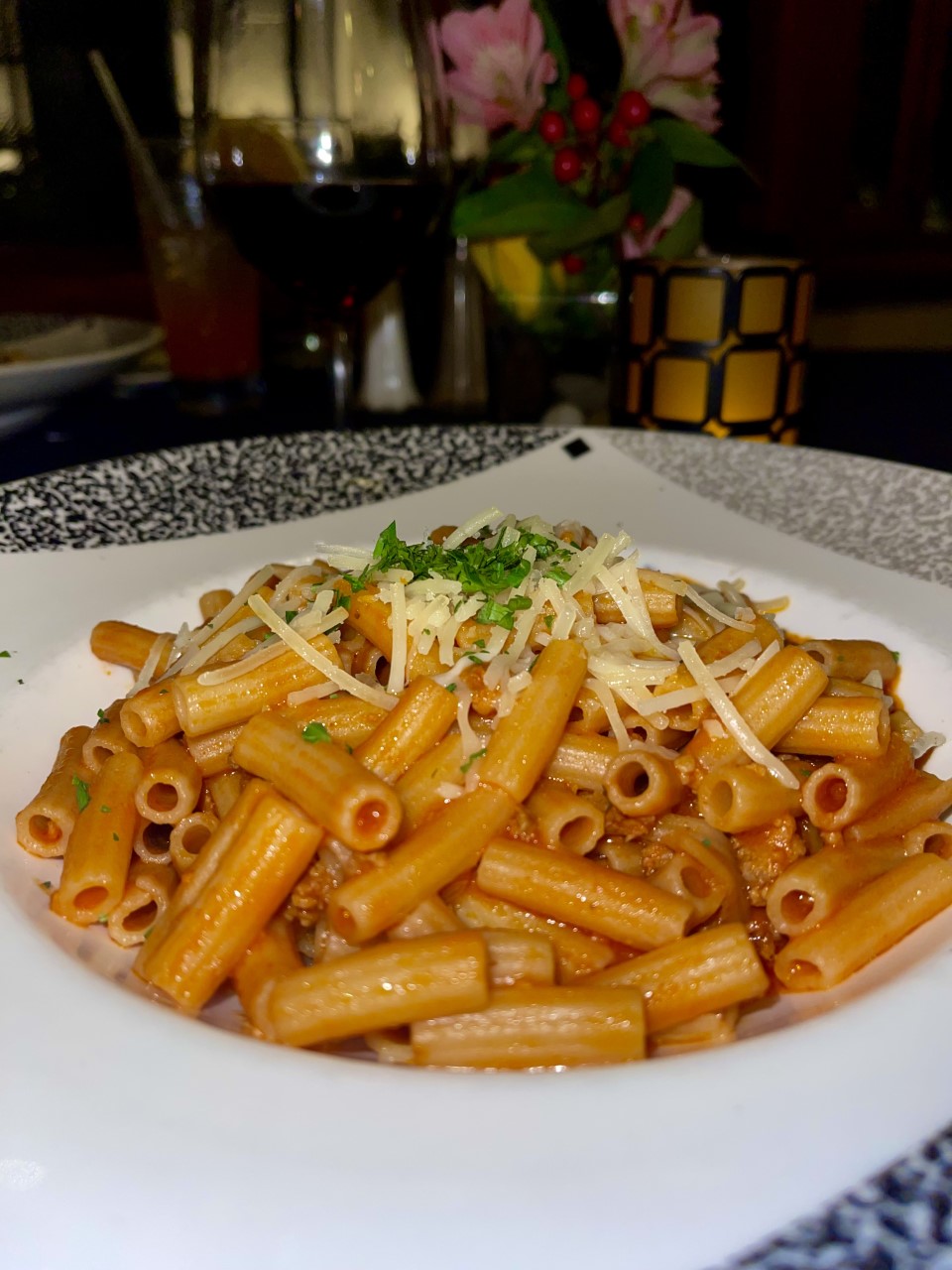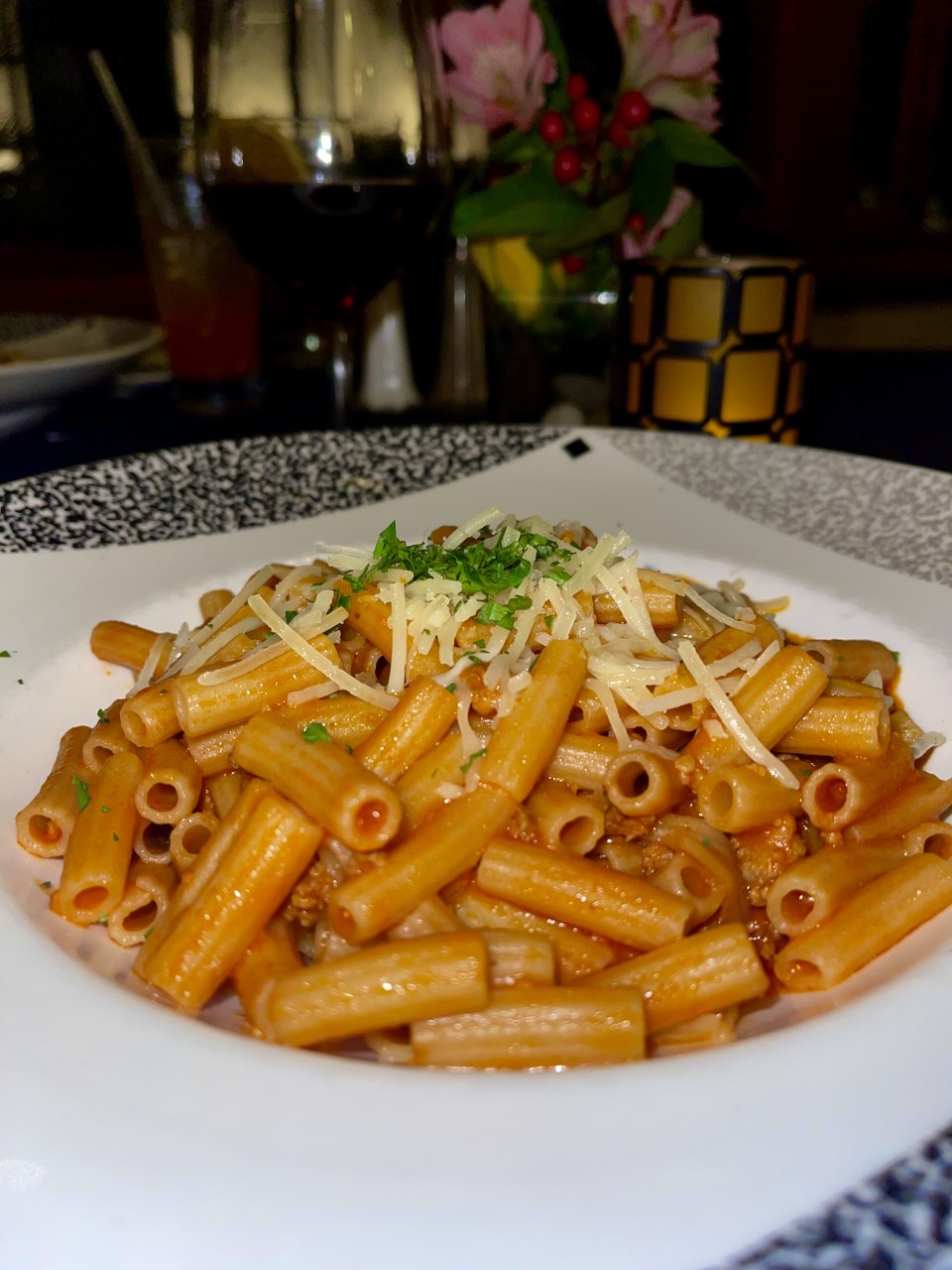 Grilled chicken and Gulf Shrimp? My boyfriend was definitely full and satisfied after eating this pasta. It's as delicious as it looks, and I almost started eating off of his plate.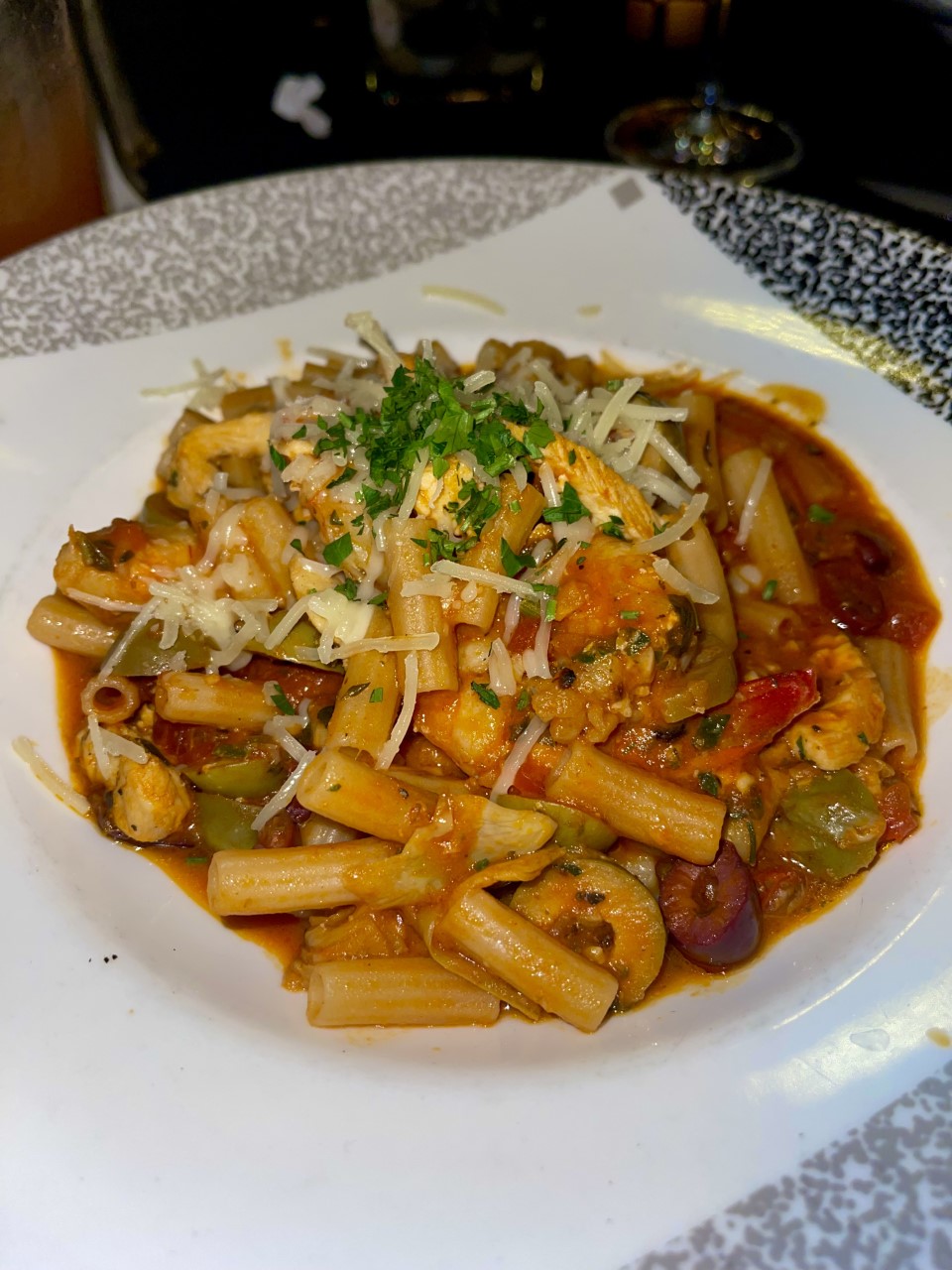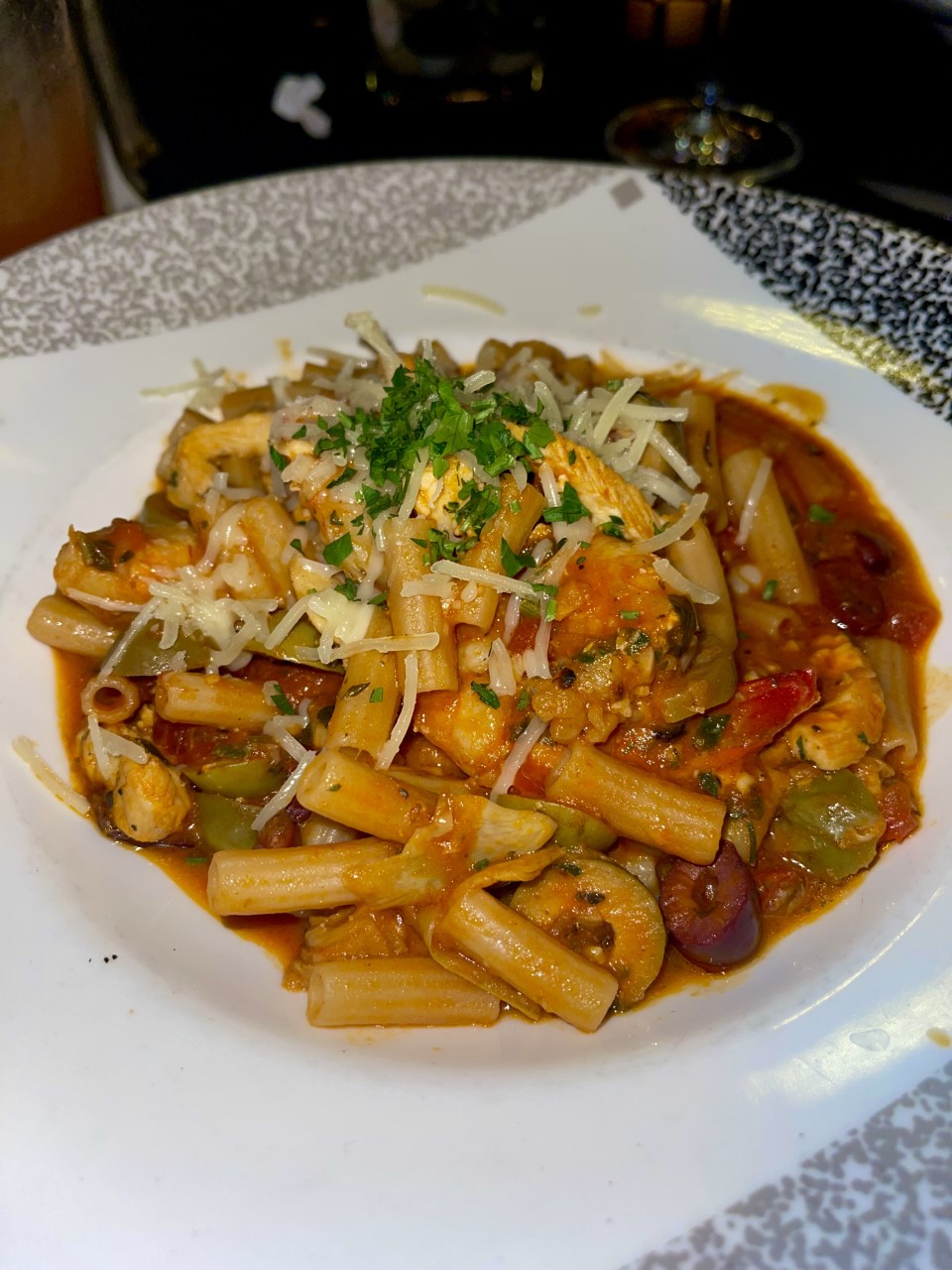 The Dessert:
Chocolate Pot de Cream
& Cookies
&
Ice Cream and Cookies
Gluten Free options available! Of course we had to get the cookies, some with ice cream and some with chocolate custard. Both were delicious. The custard was rich and creamy and smooth, and you can't go wrong with ice cream! It was the perfect finish to a perfect night.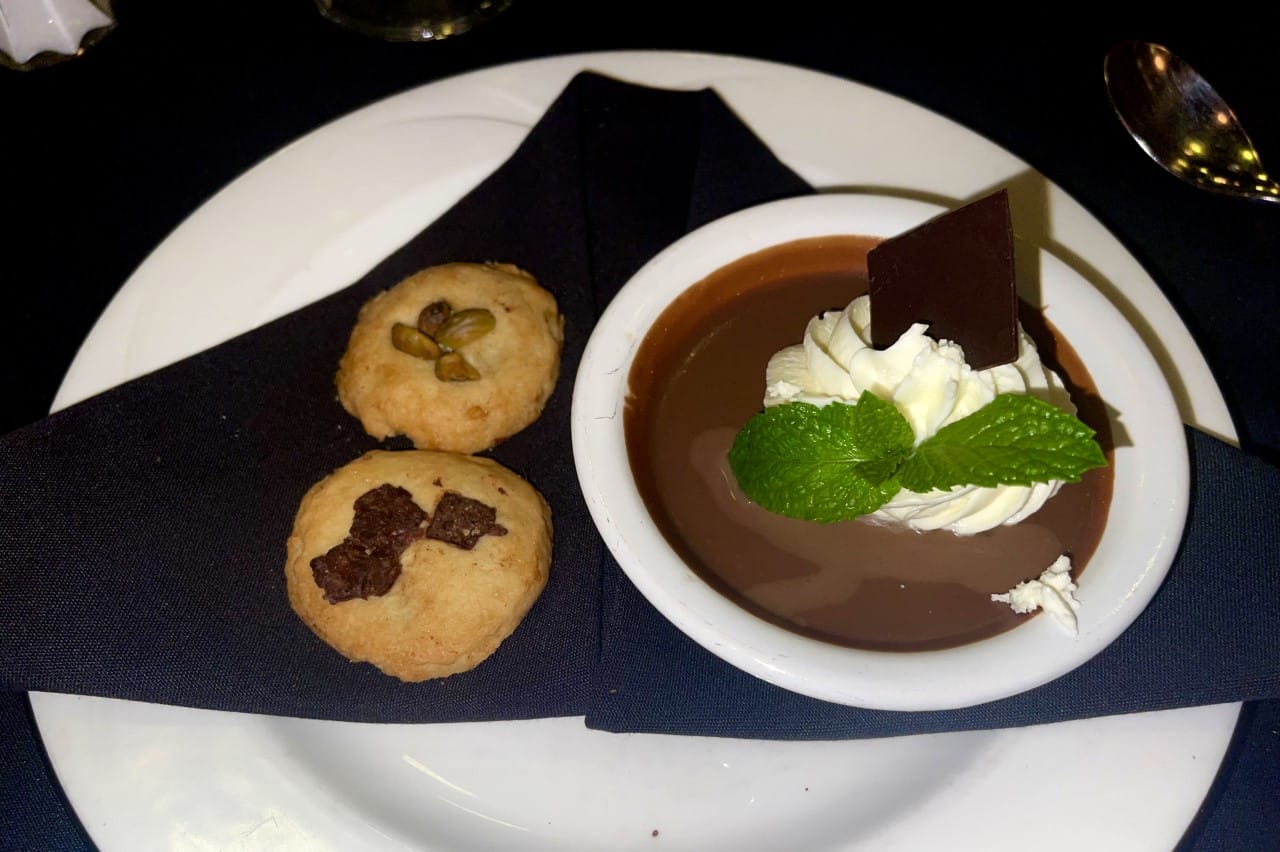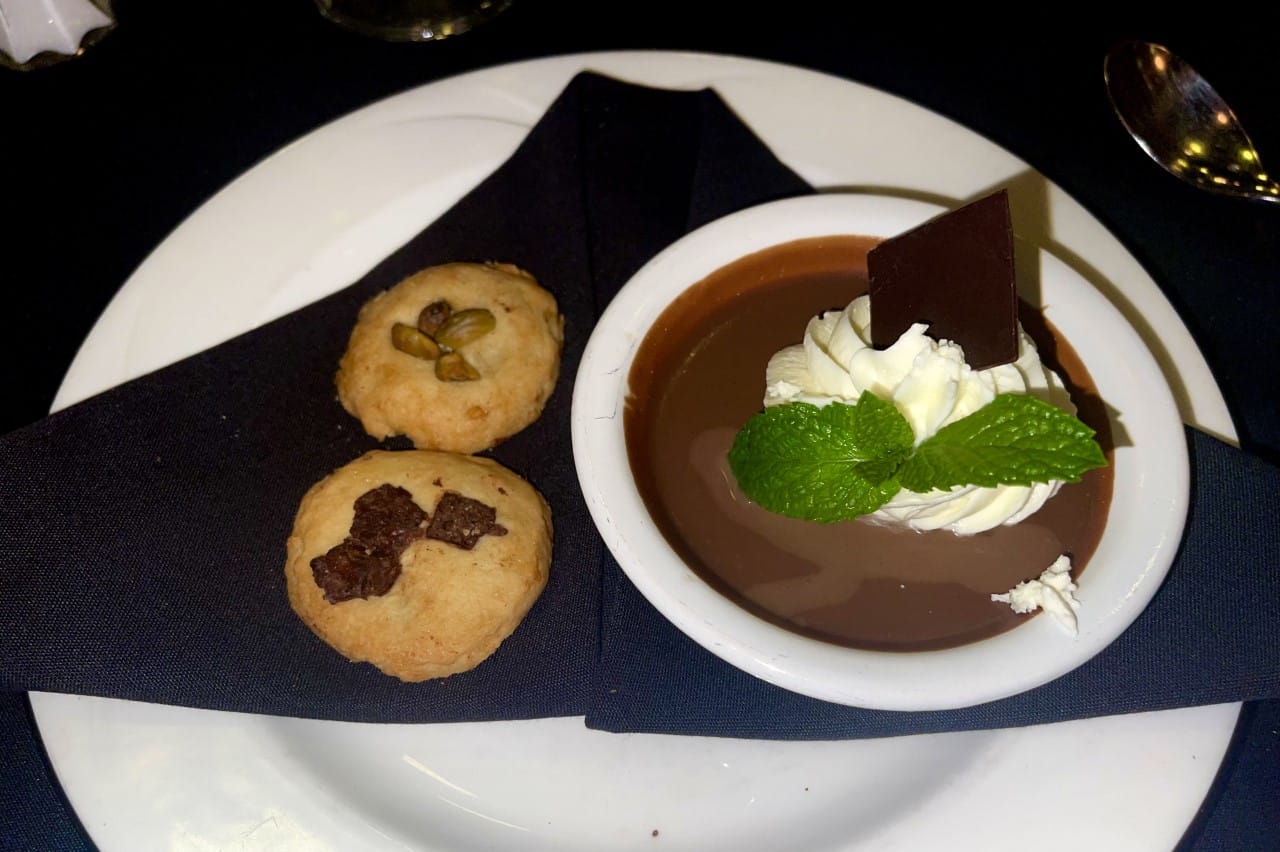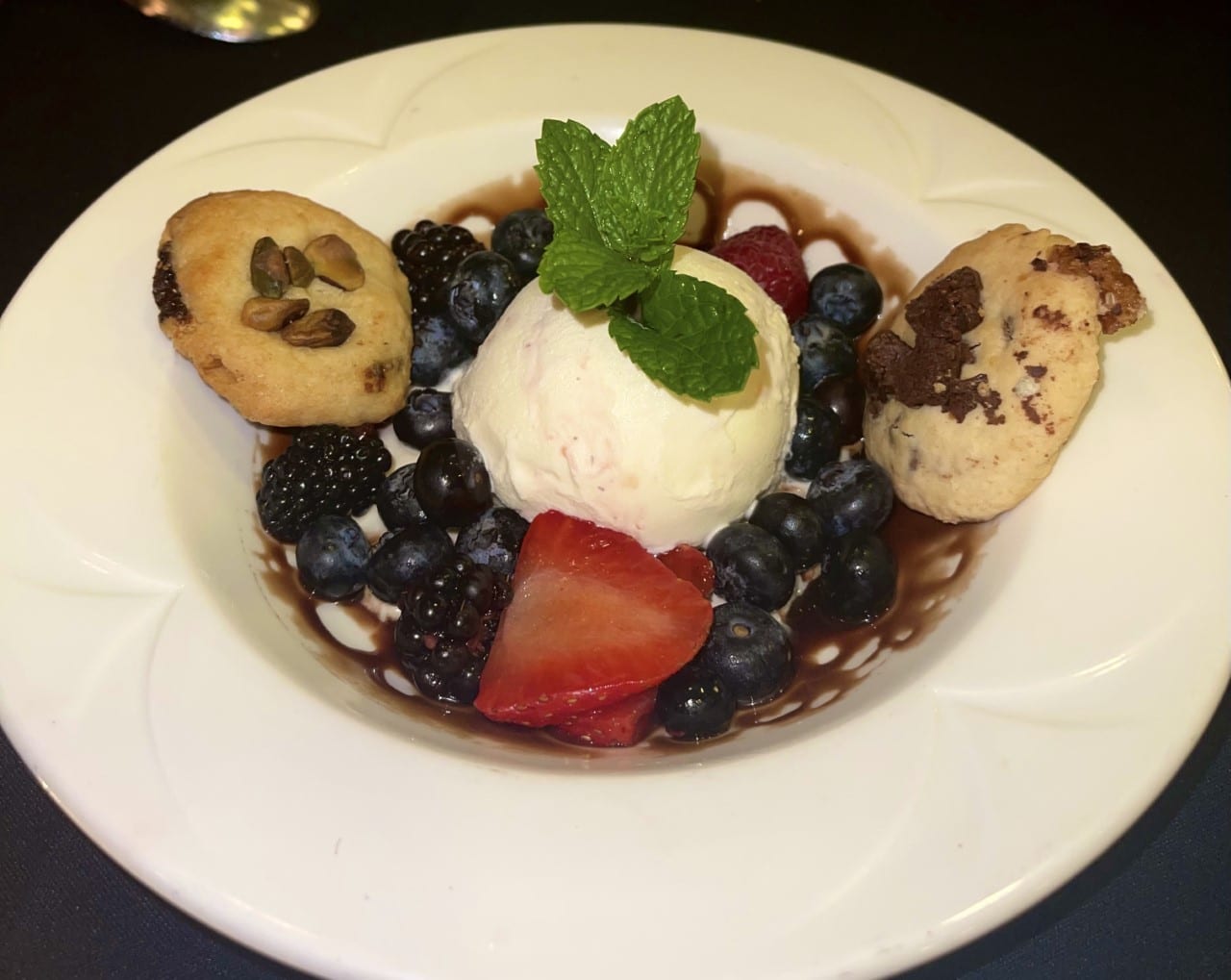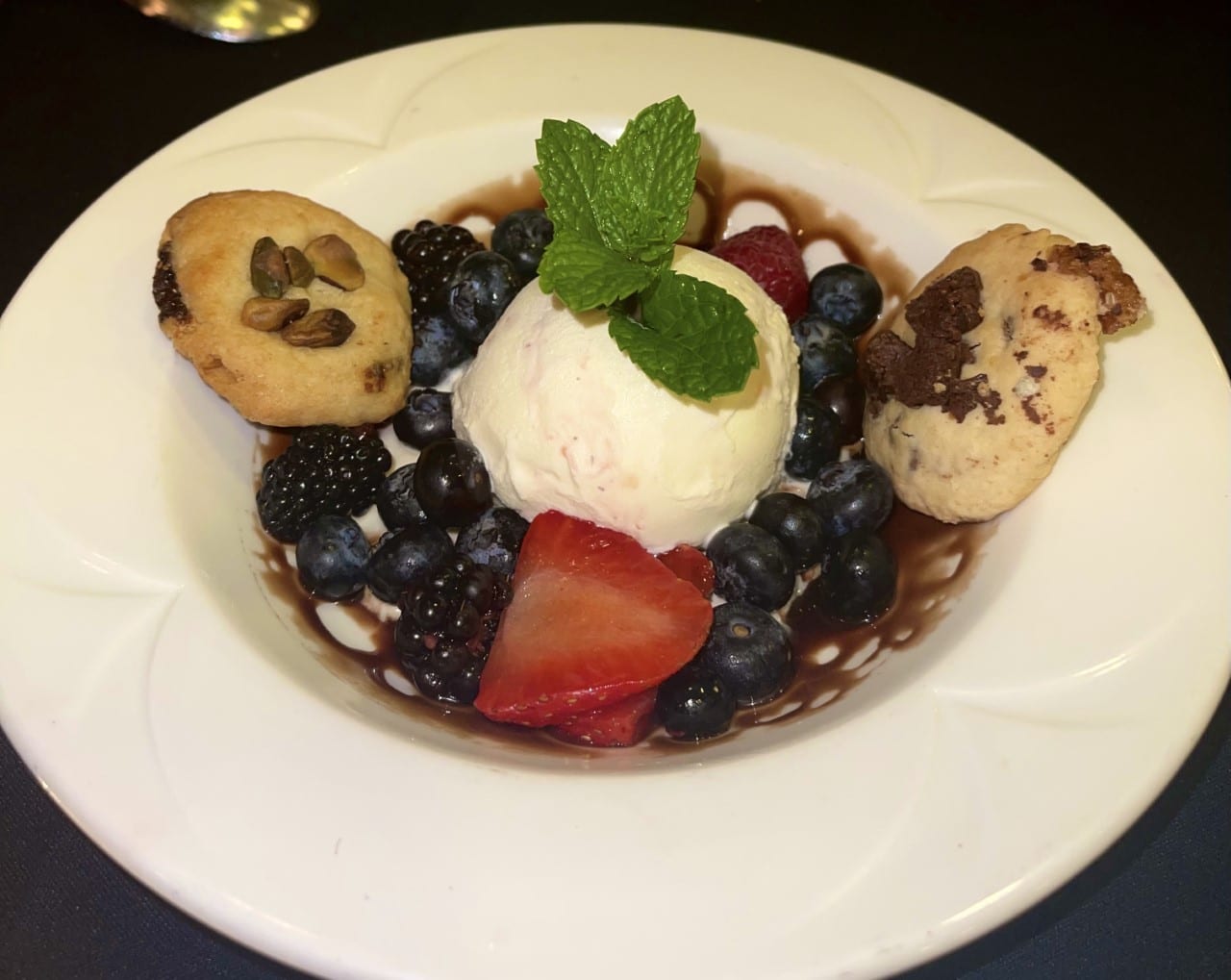 I really enjoyed my dinner under Spencer's beautiful outdoor setting and I can't wait to come back here next time!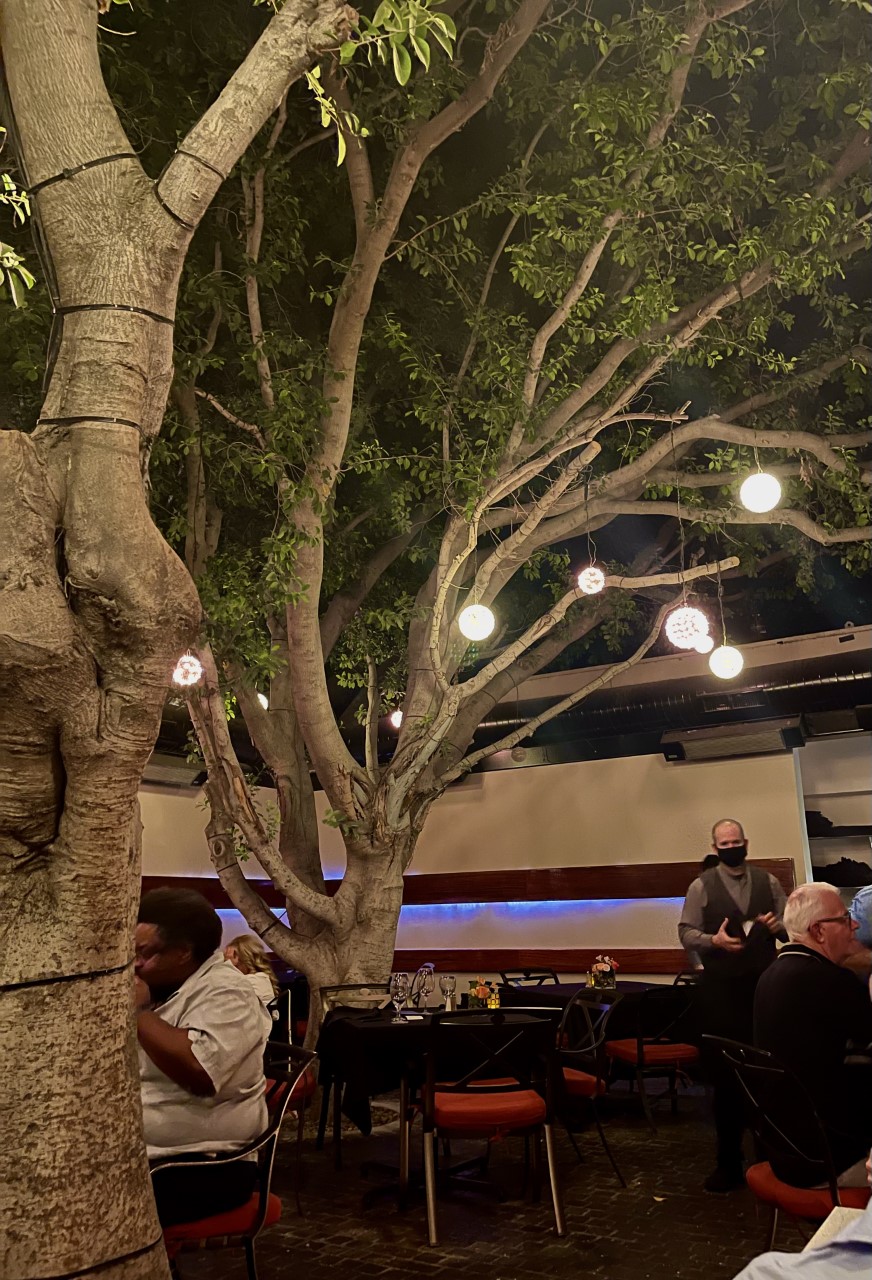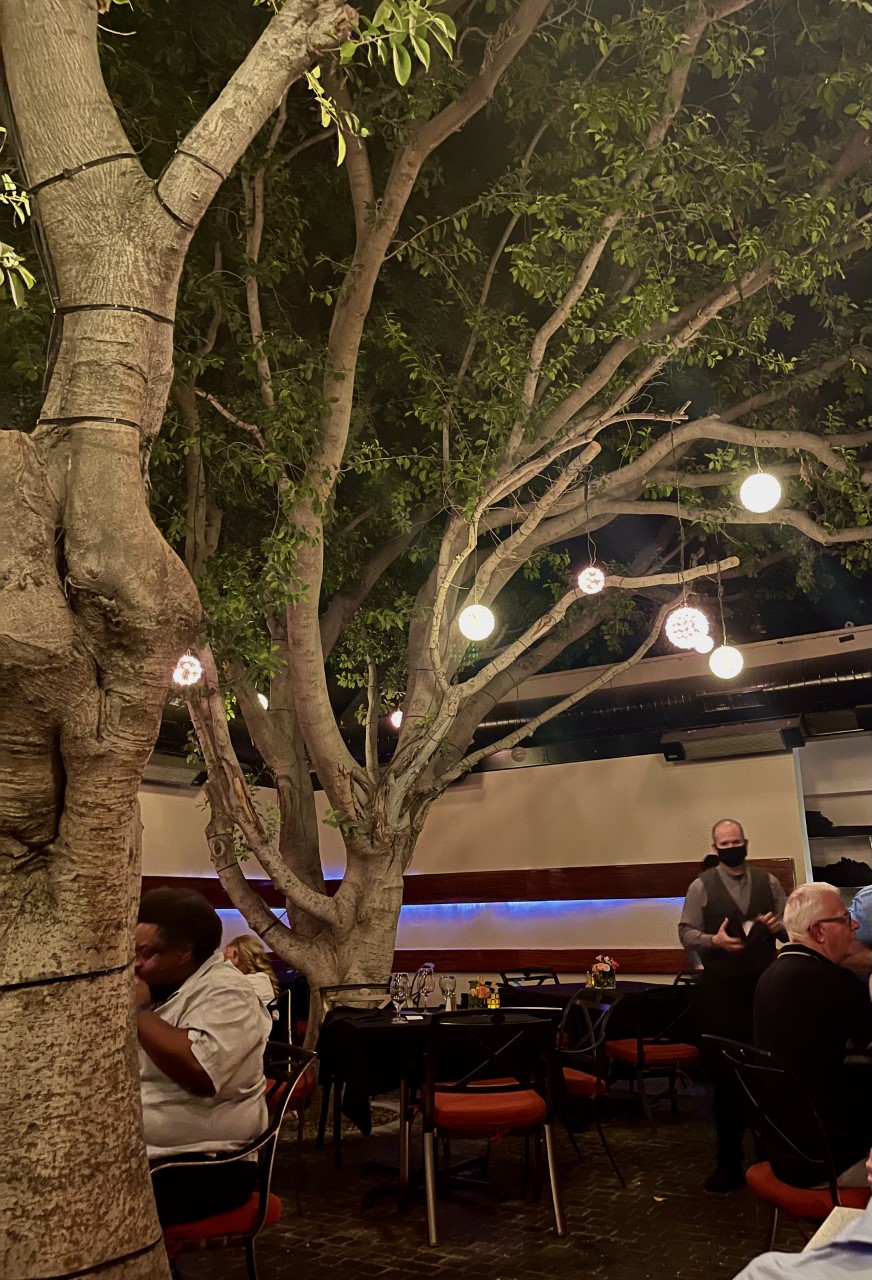 Until next time,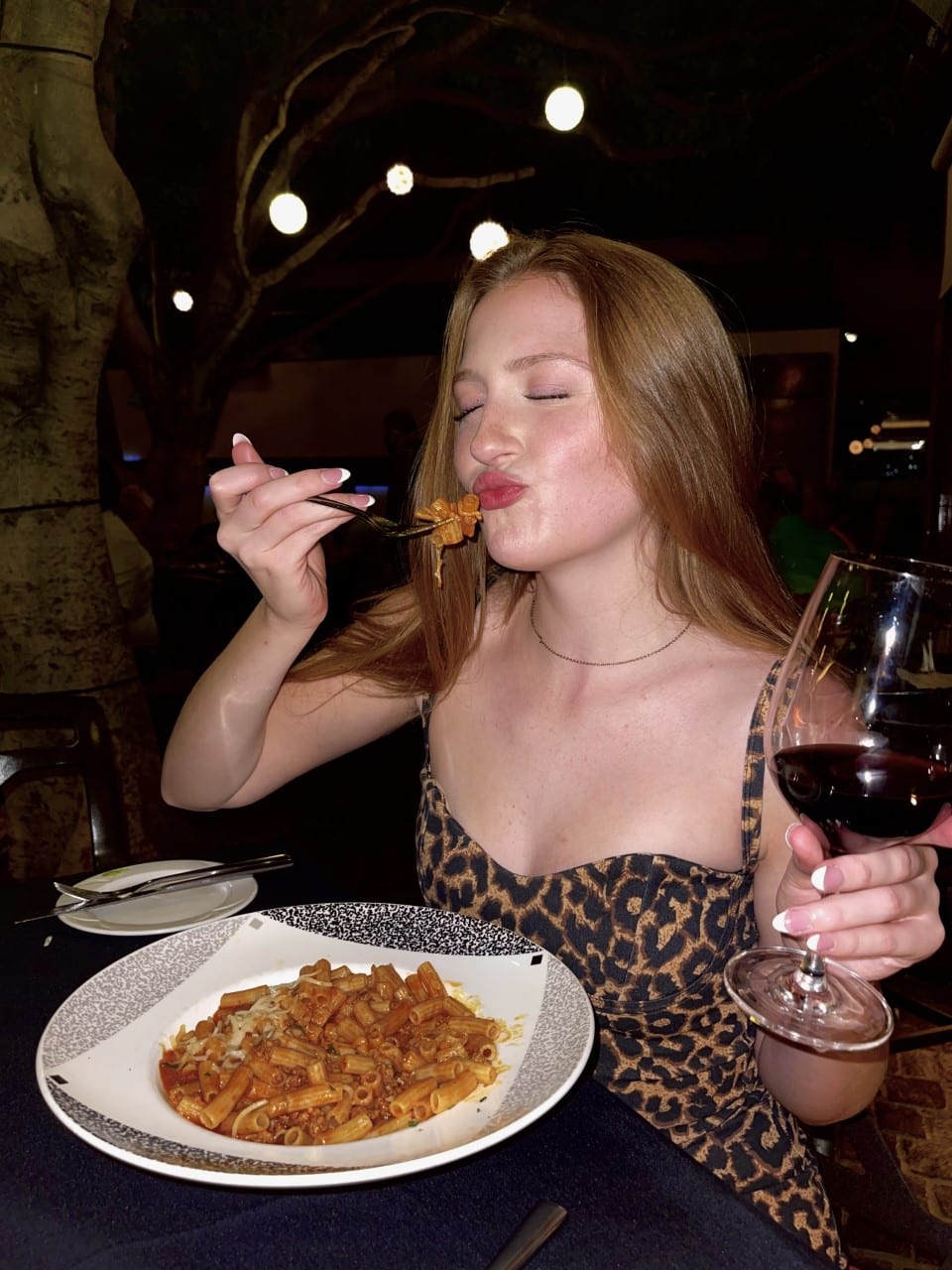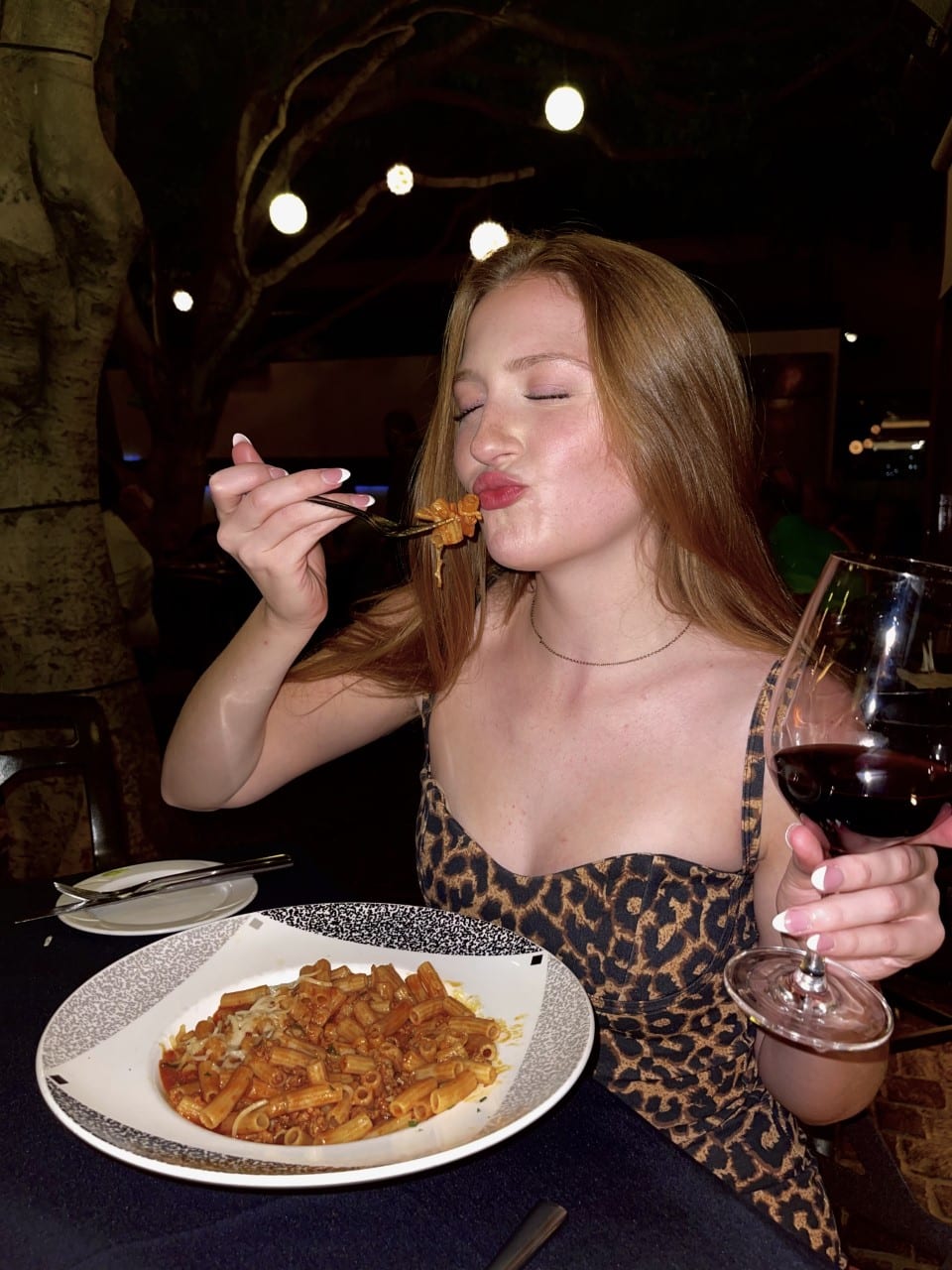 xoxo, Jess!
Spencer's Restaurant
701 W Baristo Rd
Palm Springs, CA 92262
Phone: (760) 327-3446
Hours:
| | |
| --- | --- |
| Monday | 8AM–10PM |
| Tuesday | Closed |
| Wednesday | Closed |
| Thursday | 8AM–10PM |
| Friday | 8AM–10PM |
| Saturday | 8AM–10PM |
| Sunday | 8AM–10PM |