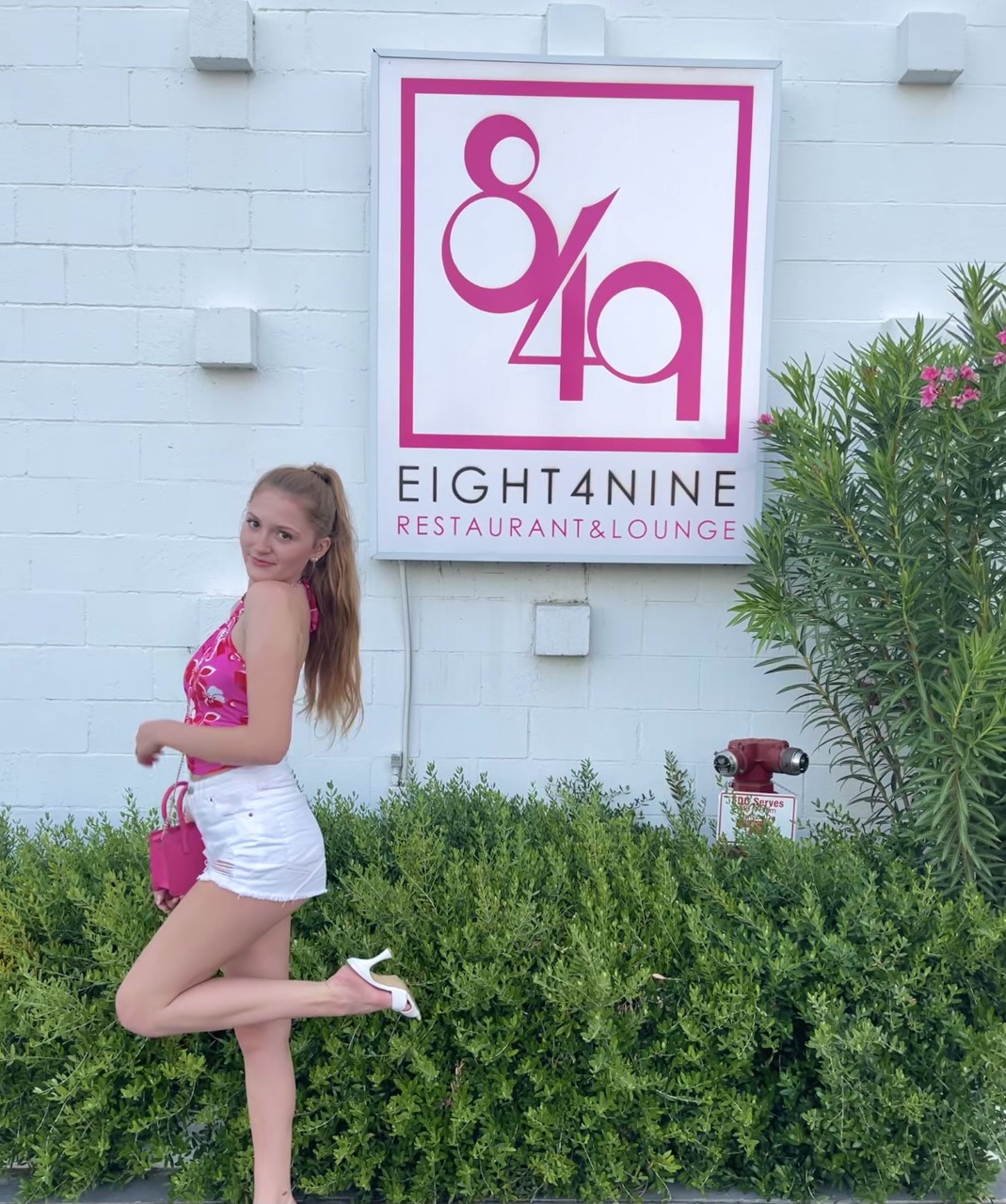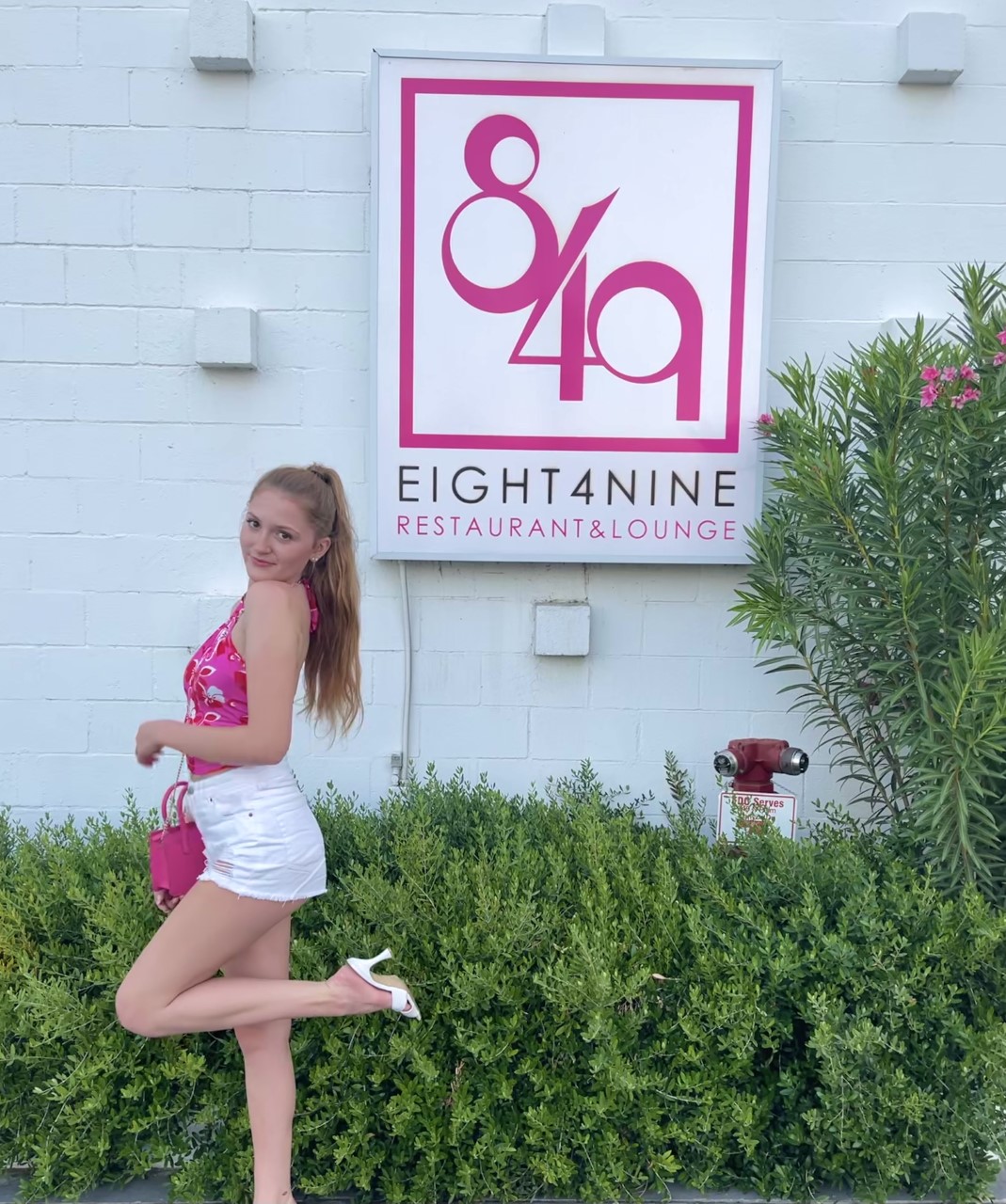 Eight4Nine – Pretty In Pink Palm Springs Restaurant
This Palm Springs Restaurant & Lounge is Pink. And not in the bubblegum, barbie toy house kind of pink. But the elegant, chic, artsy kind of pink. Eight4Nine is gorgeous and I couldn't get enough of it.
Walking up to Eight4Nine is grand. The white stairs leading to the front door is begging for the touch of a dazzling pump. Inside the doors to Eight4Nine is the first big room. Shiny and chic, and pearly white. The lights hanging from the ceiling are almost as if you are in a studio or on a movie set, and mesmerizing art cover the walls. From David Bowie to abstract art with pops of color, it'll be hard to stop looking.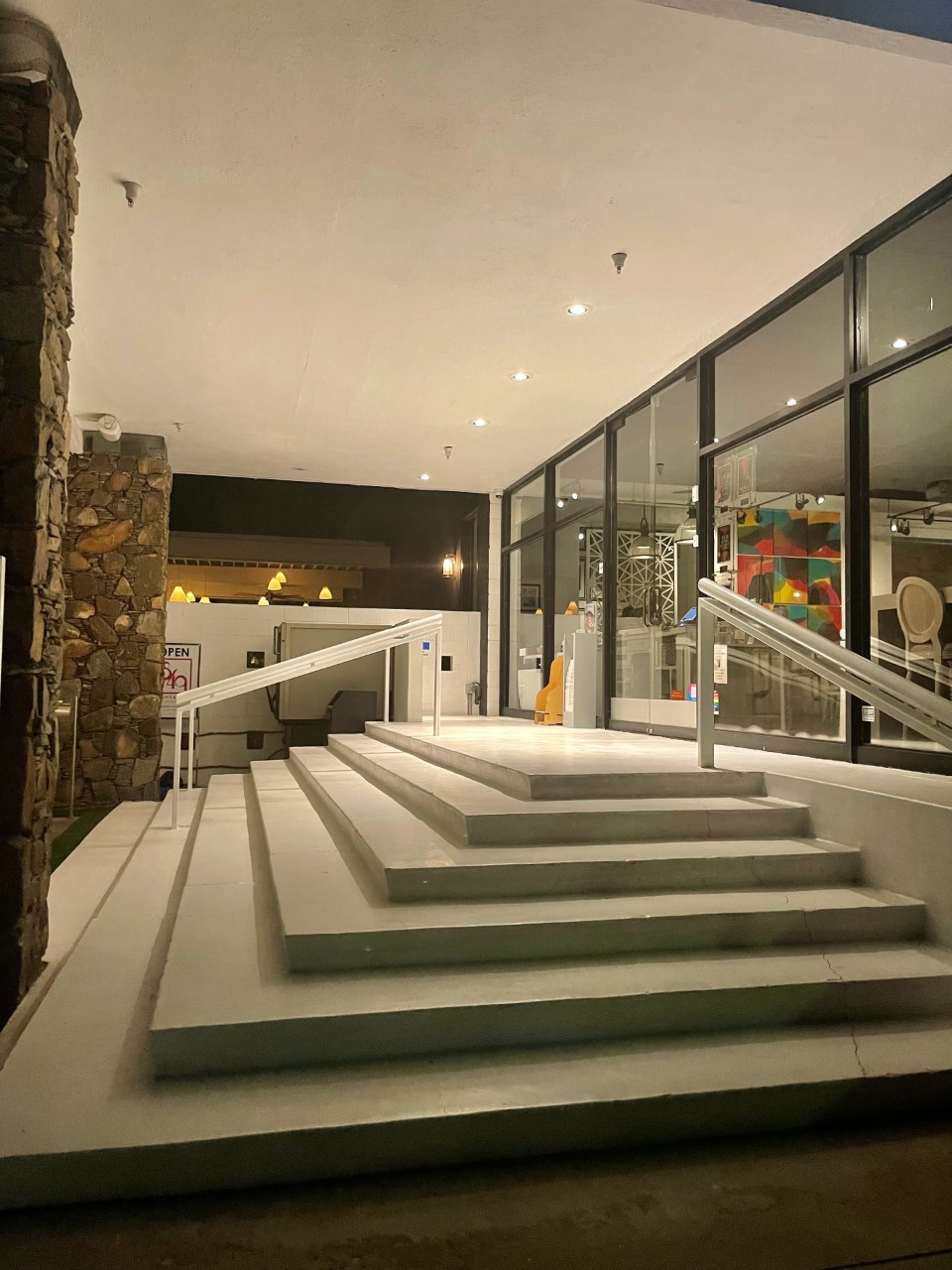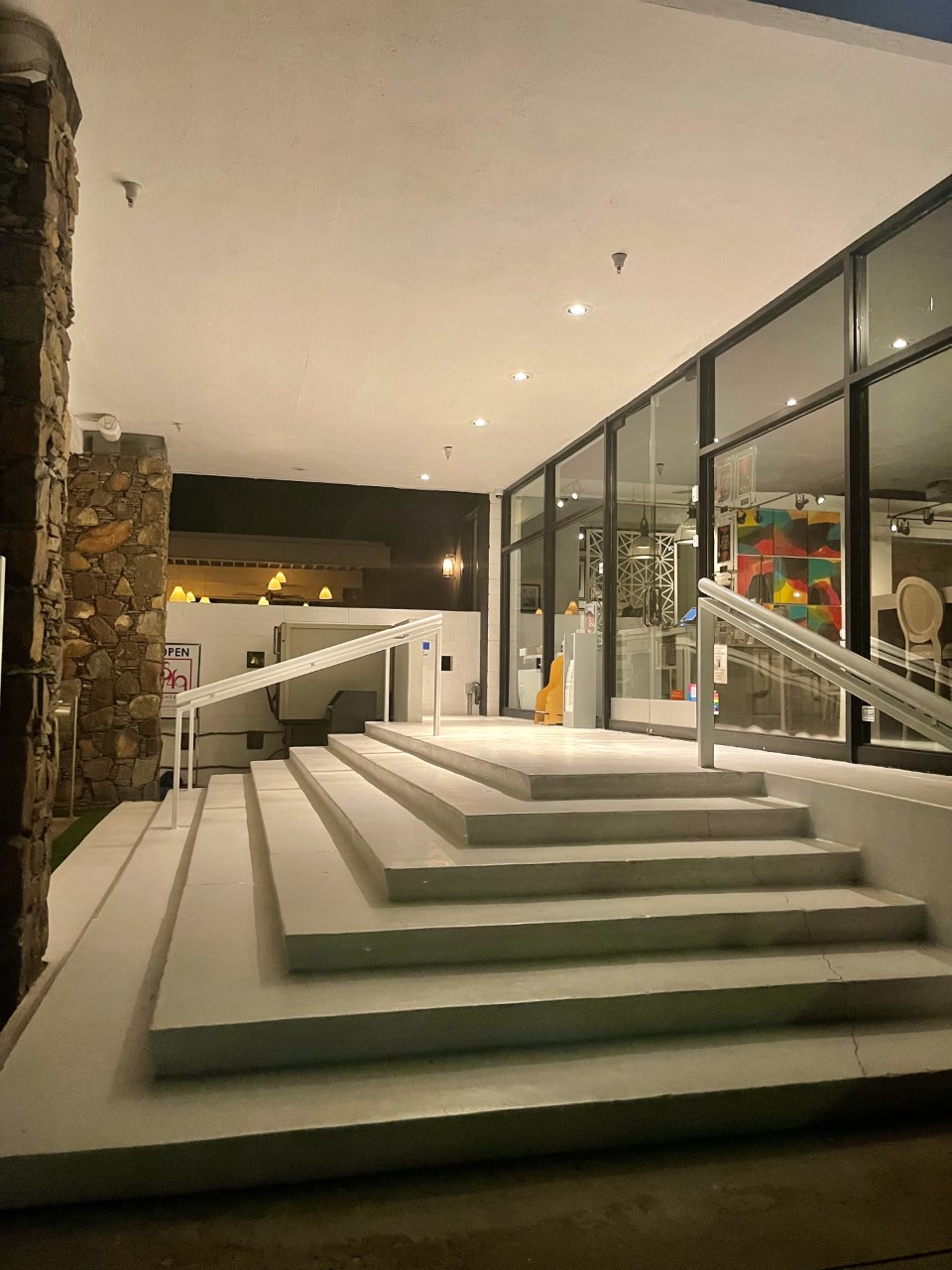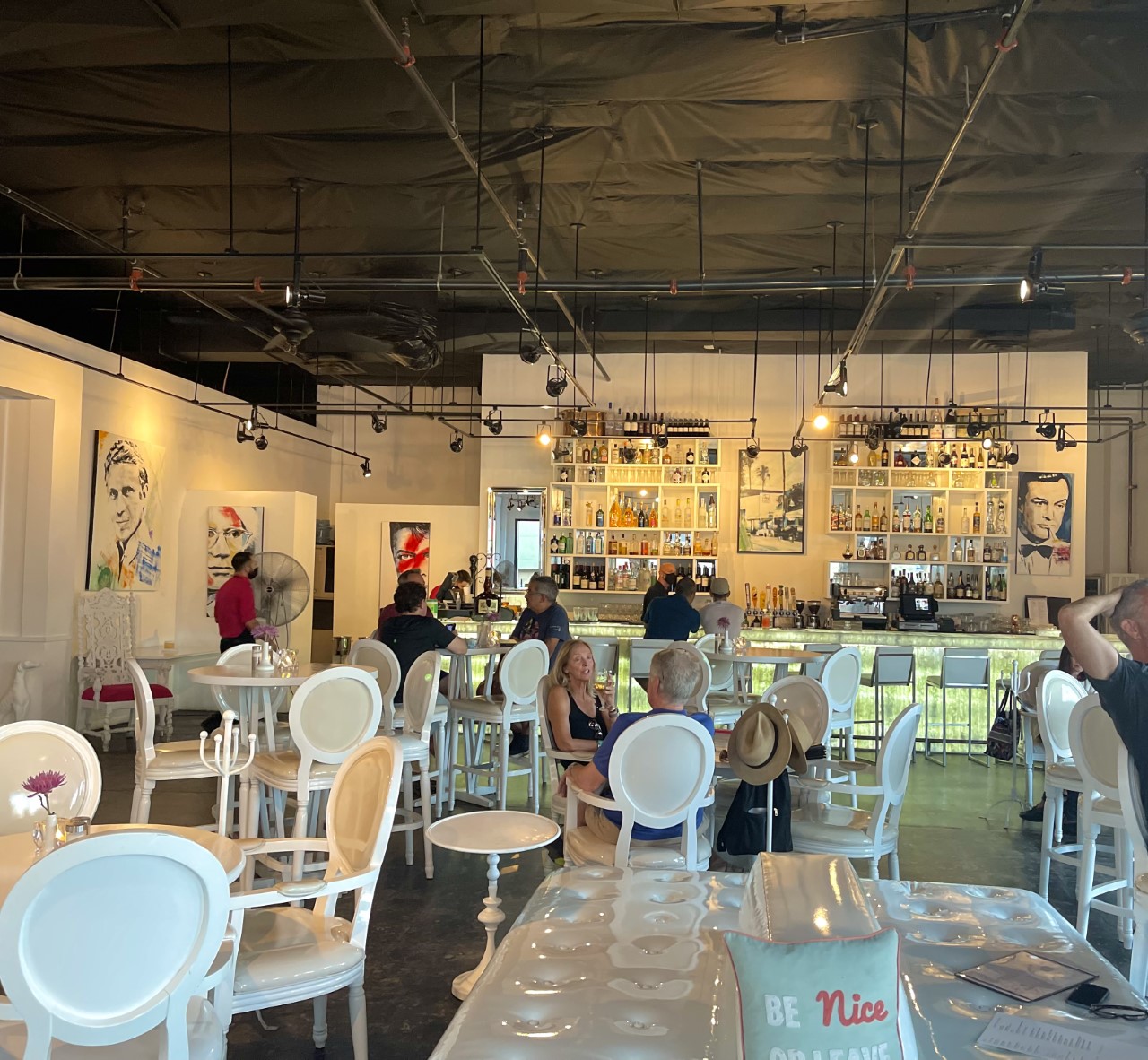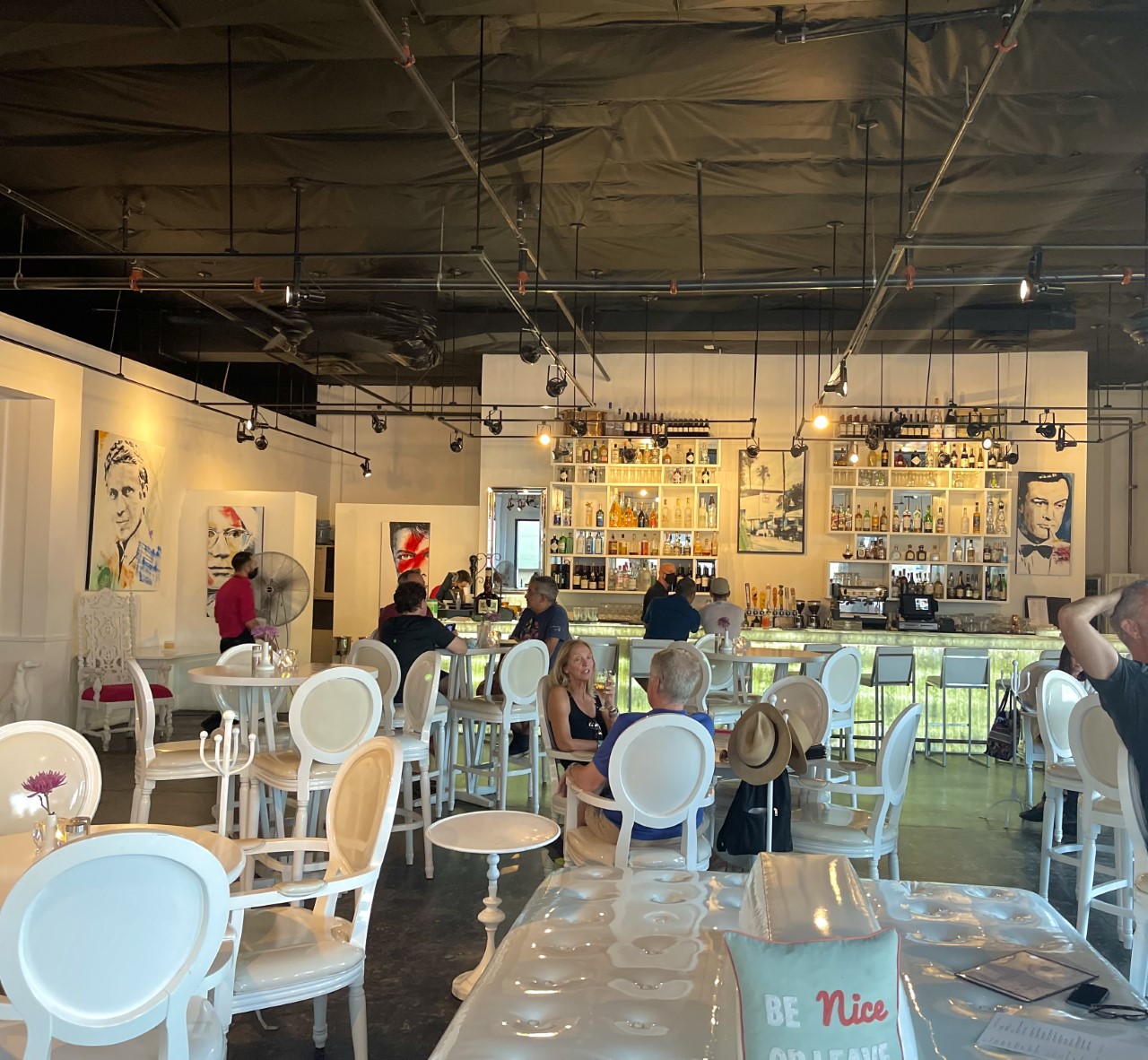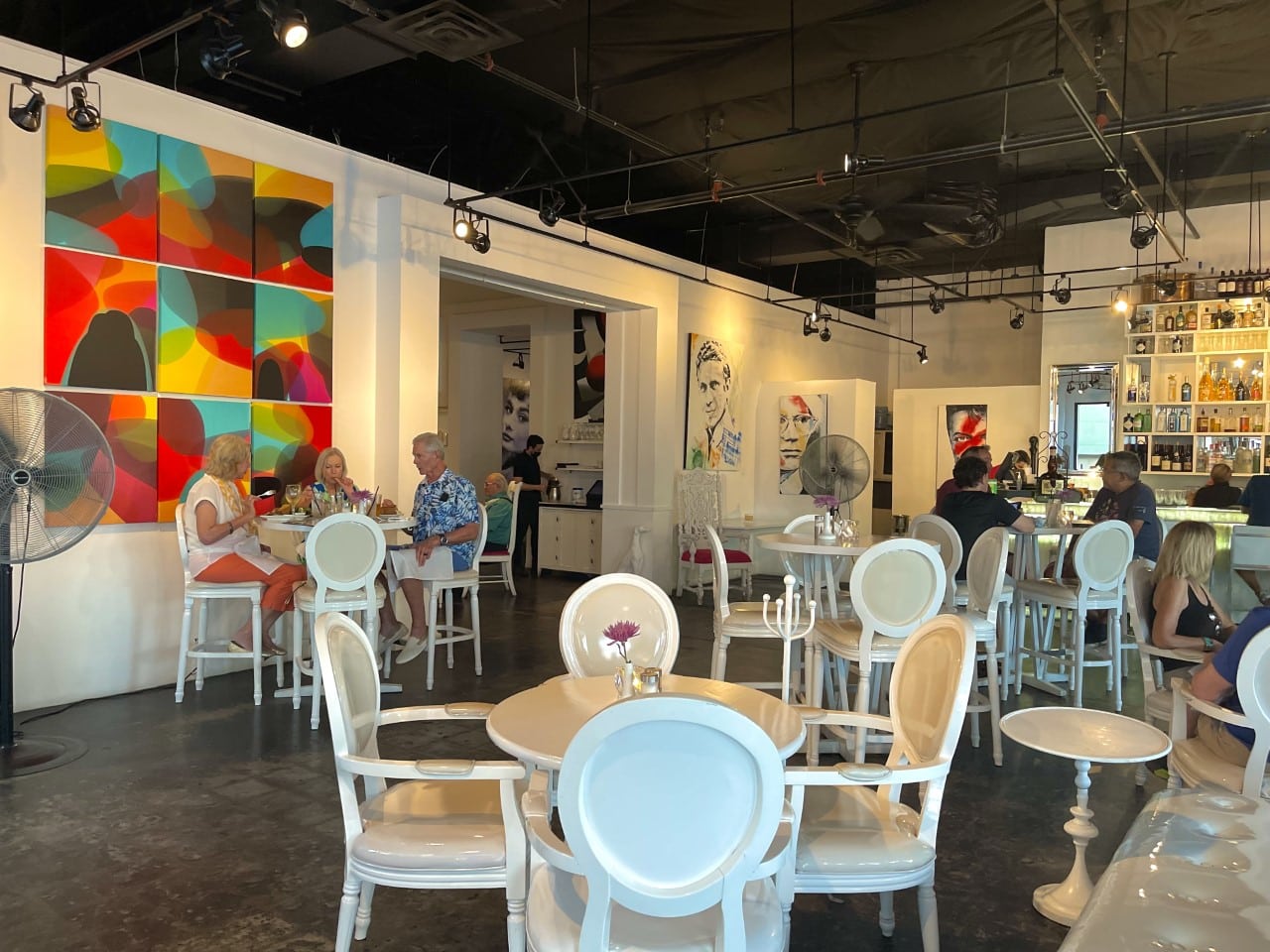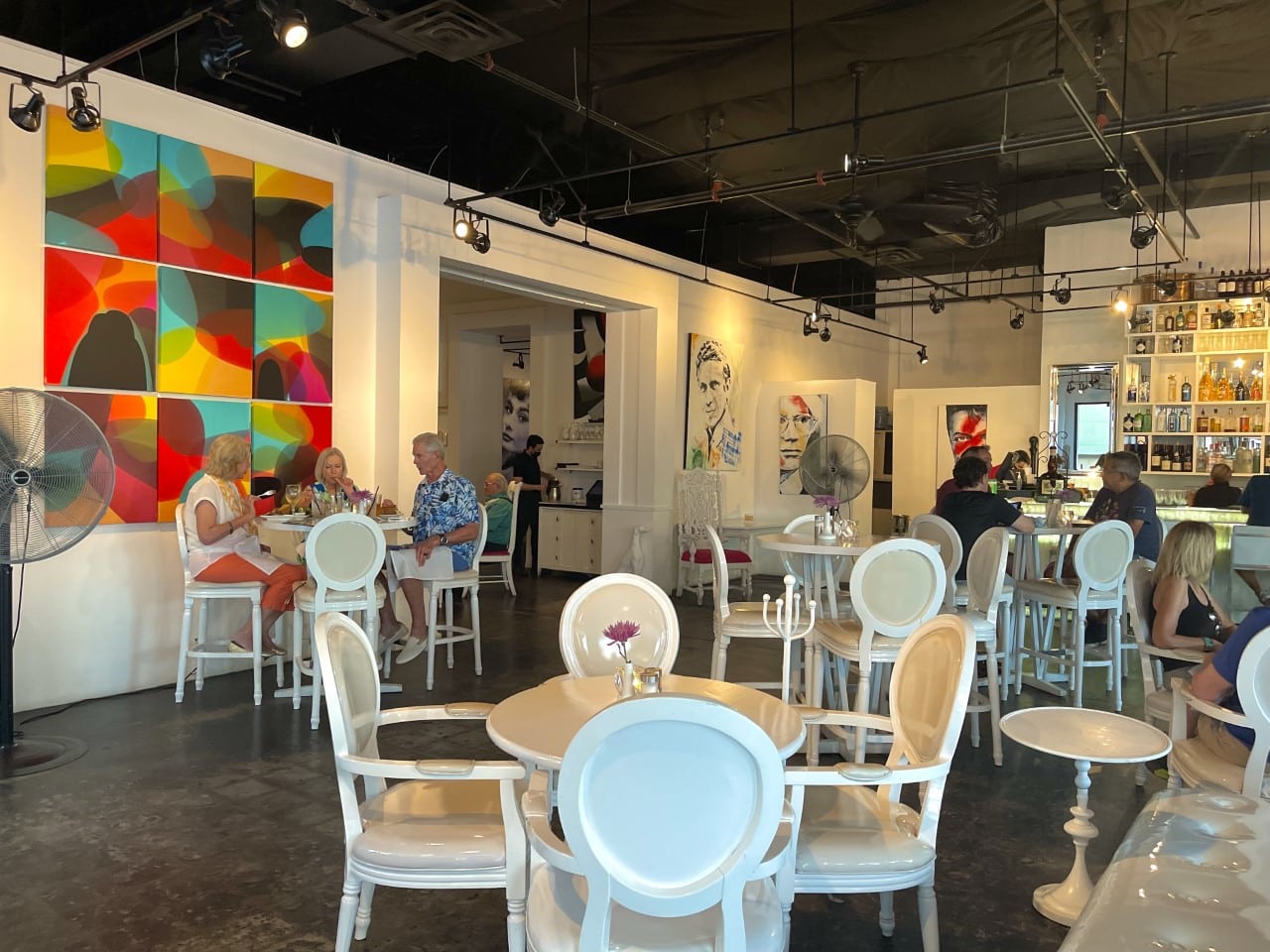 The second room is a beautiful white dining hall with touches of that seductive pink. Different kinds of unique chandelier lights hung from the ceiling, and the room was watched over by the wardrobe at the very end, leaning against an all pink wall.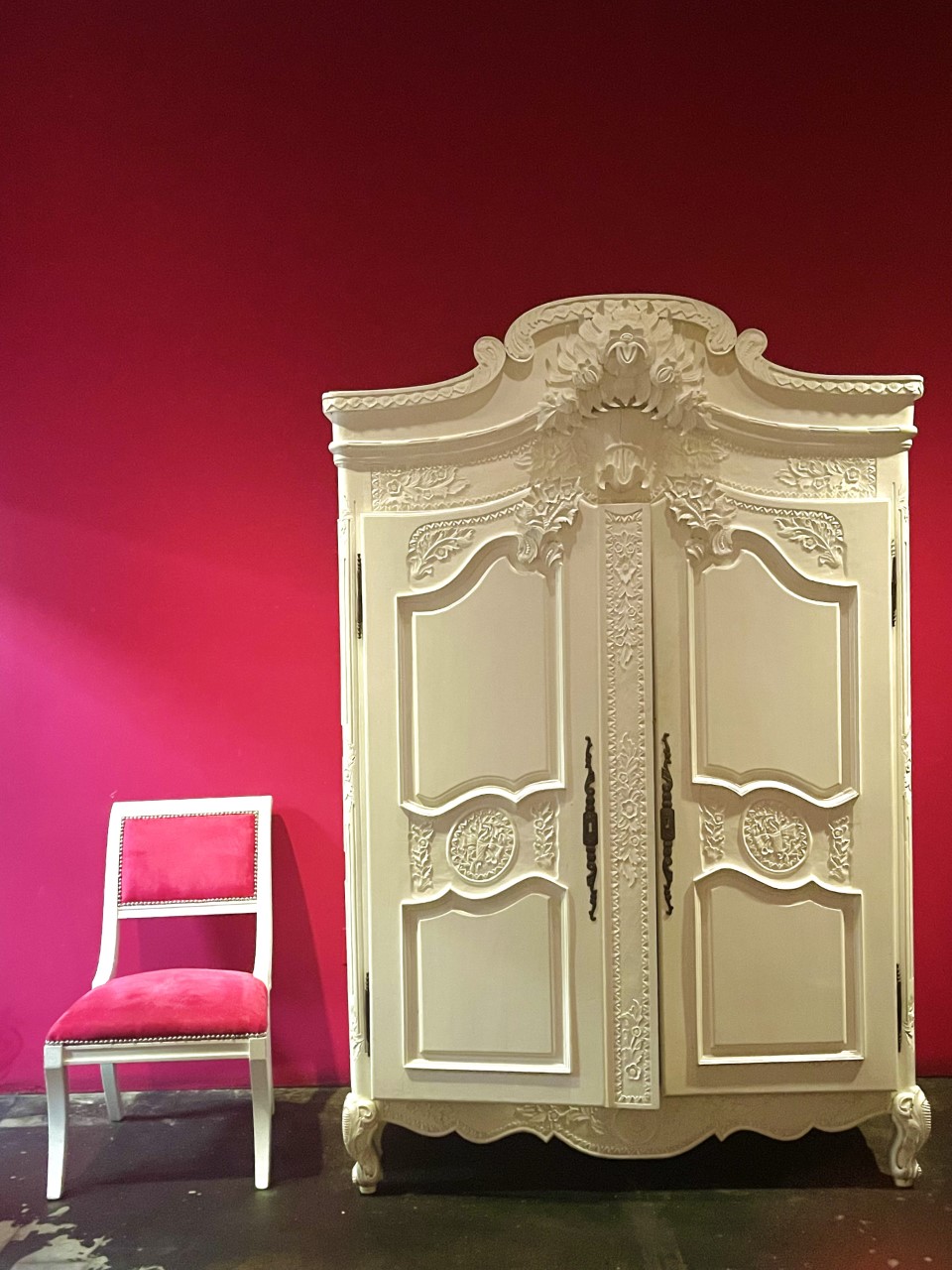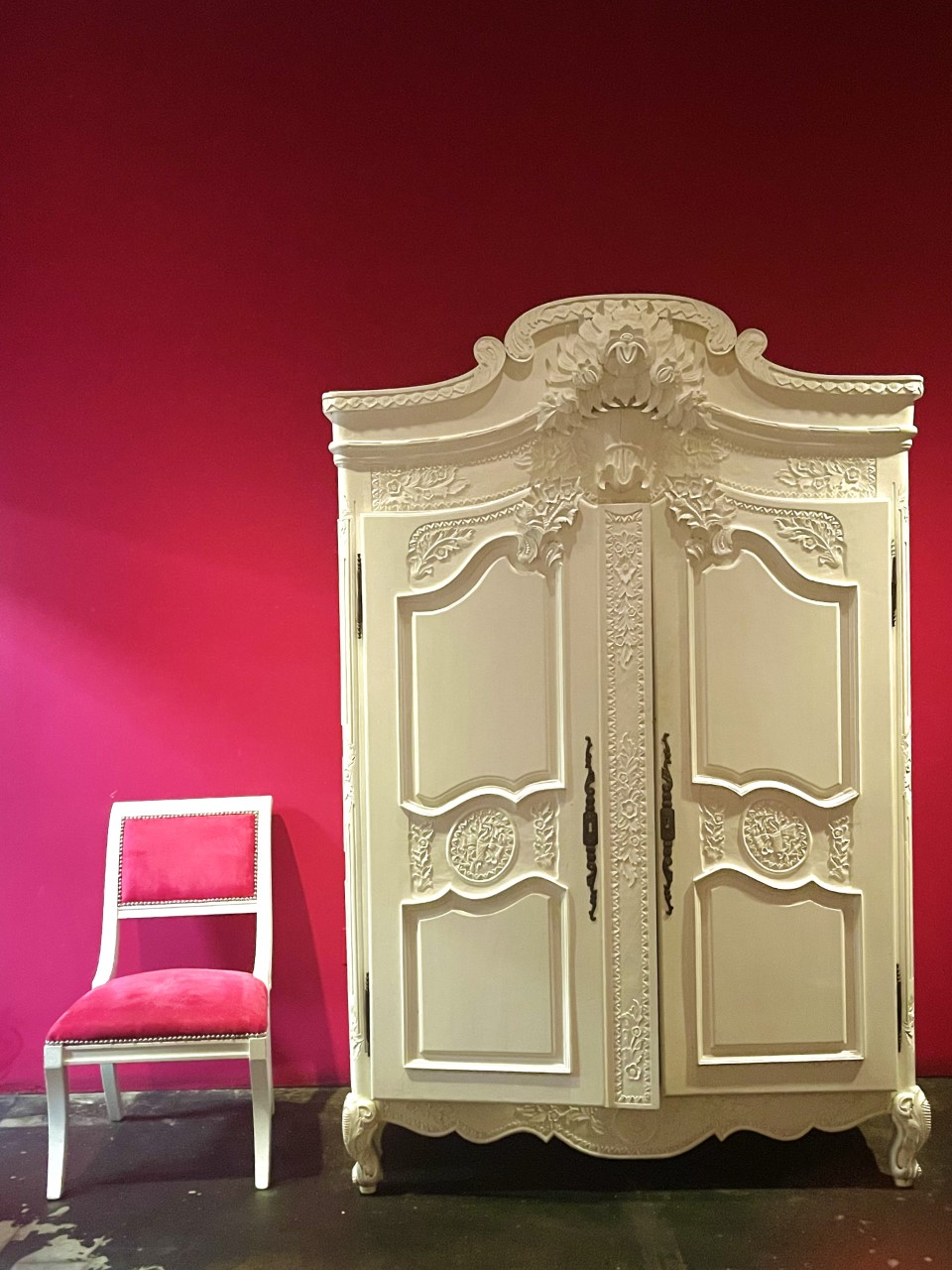 These two rooms are perfect enough, but the cherry on top is the other rooms they have that branch off from the dining hall. These rooms, filled with our favorite pink accents and fun art decor, gives a more intimate setting and is quieter than the main rooms. It is in one of these rooms that I dined in, and it was nothing short of romantic.
Eight4Nine combines art and cuisine seamlessly. The ambience is addictive. How did they master such a lavish setting whilst also being fun and bold, all at once?
Eight4Nine's Aesthetic
I took so many photos while I was here. I just need you to see as much as you can so you can try to understand how perfect the aesthetics are.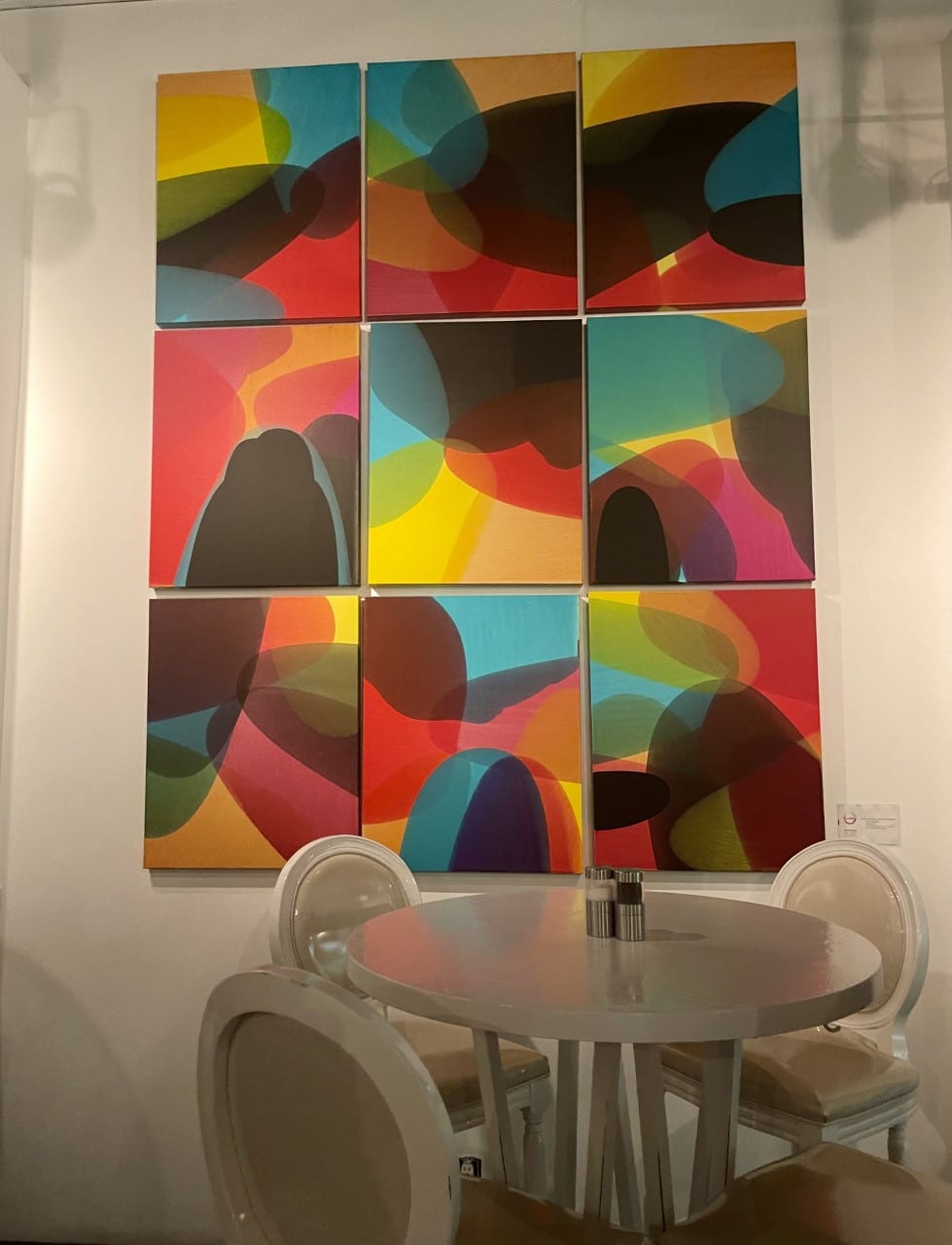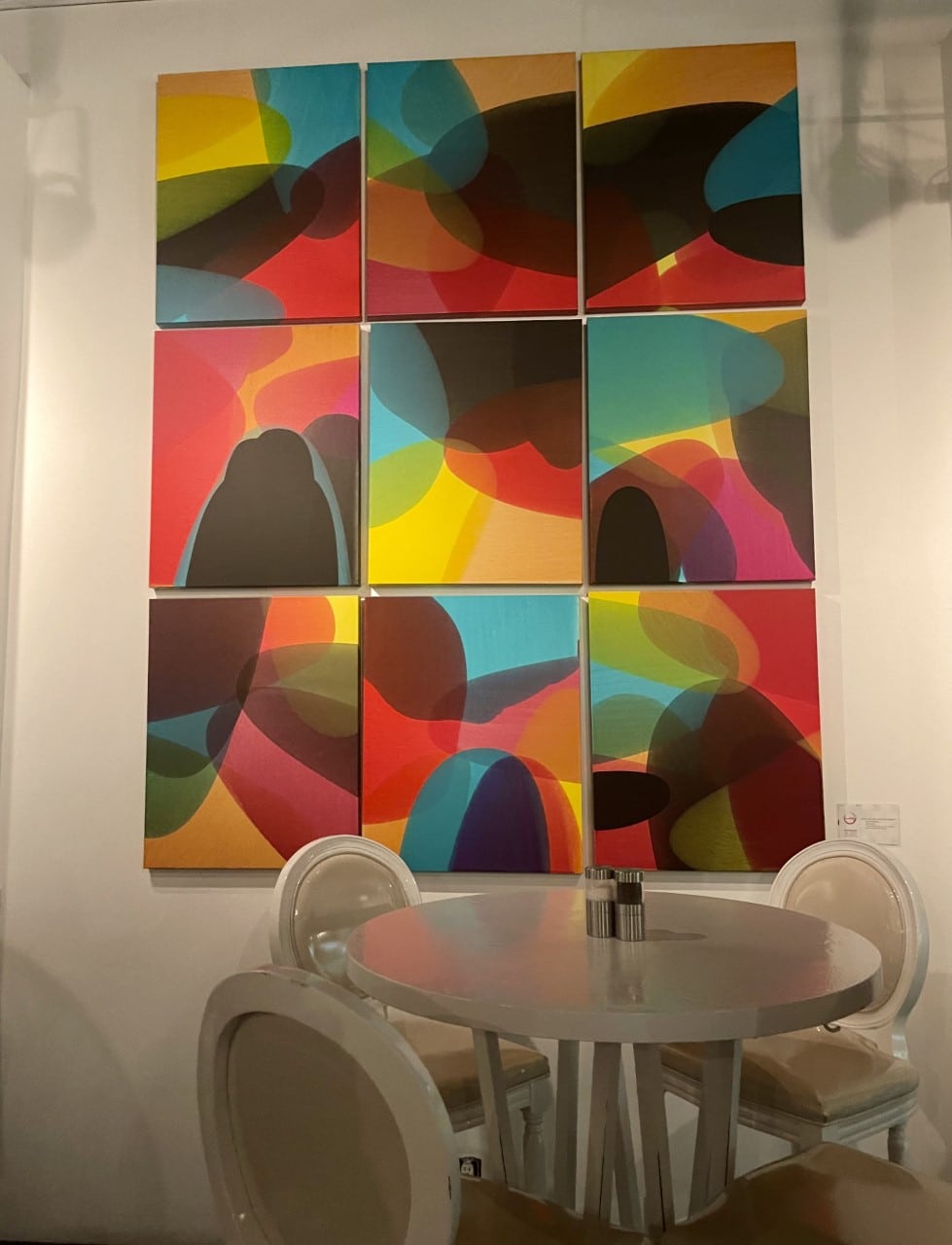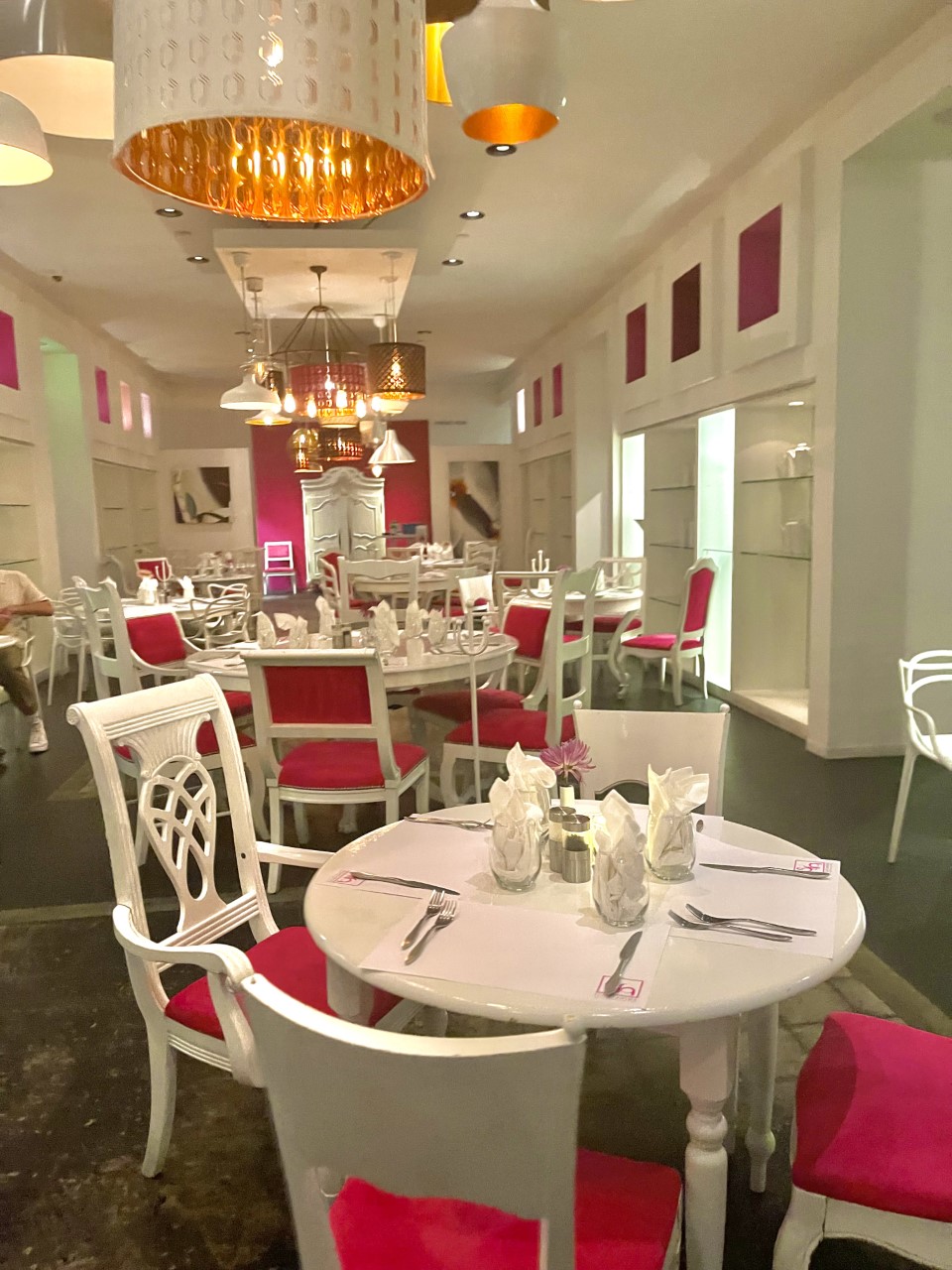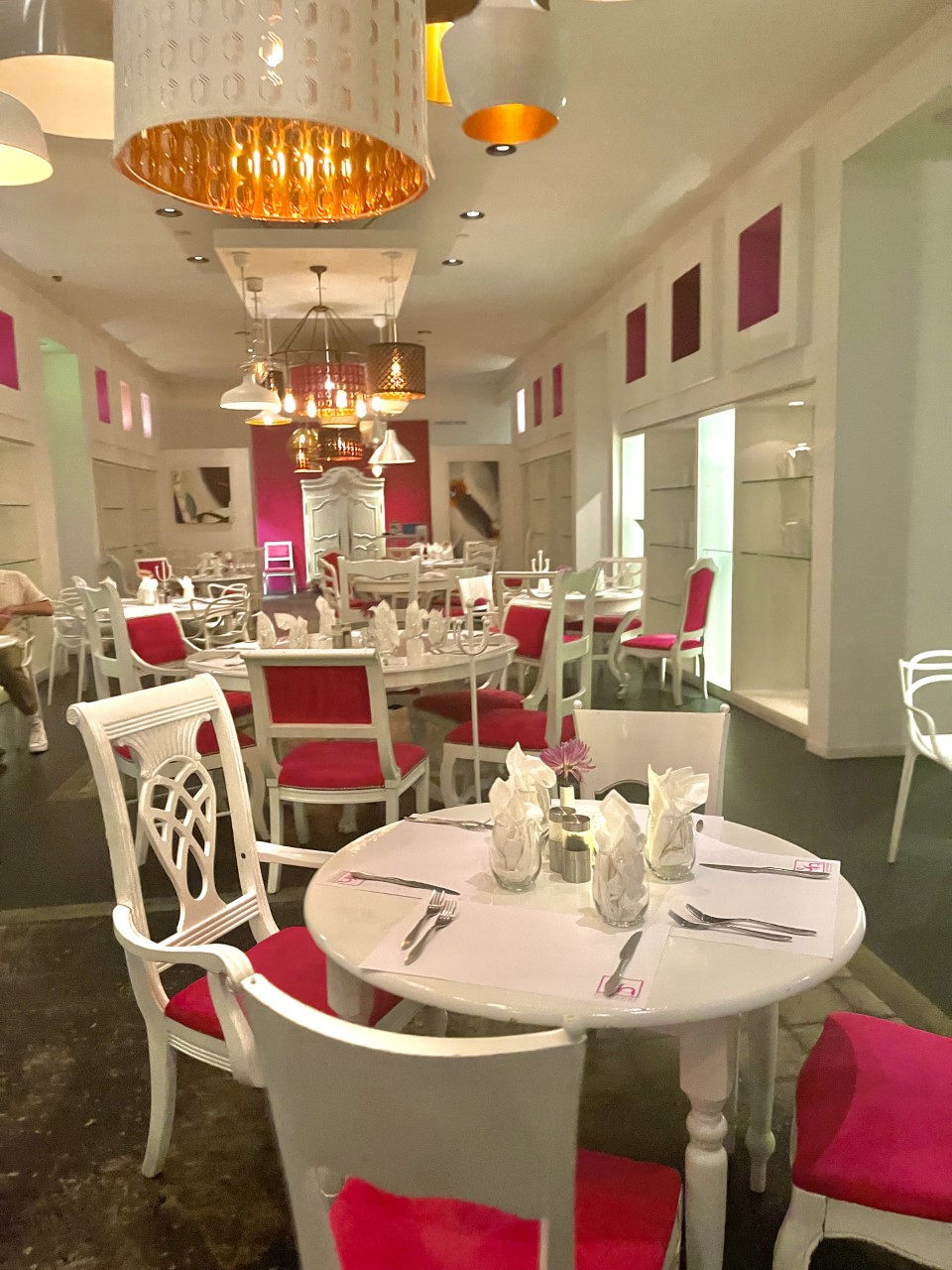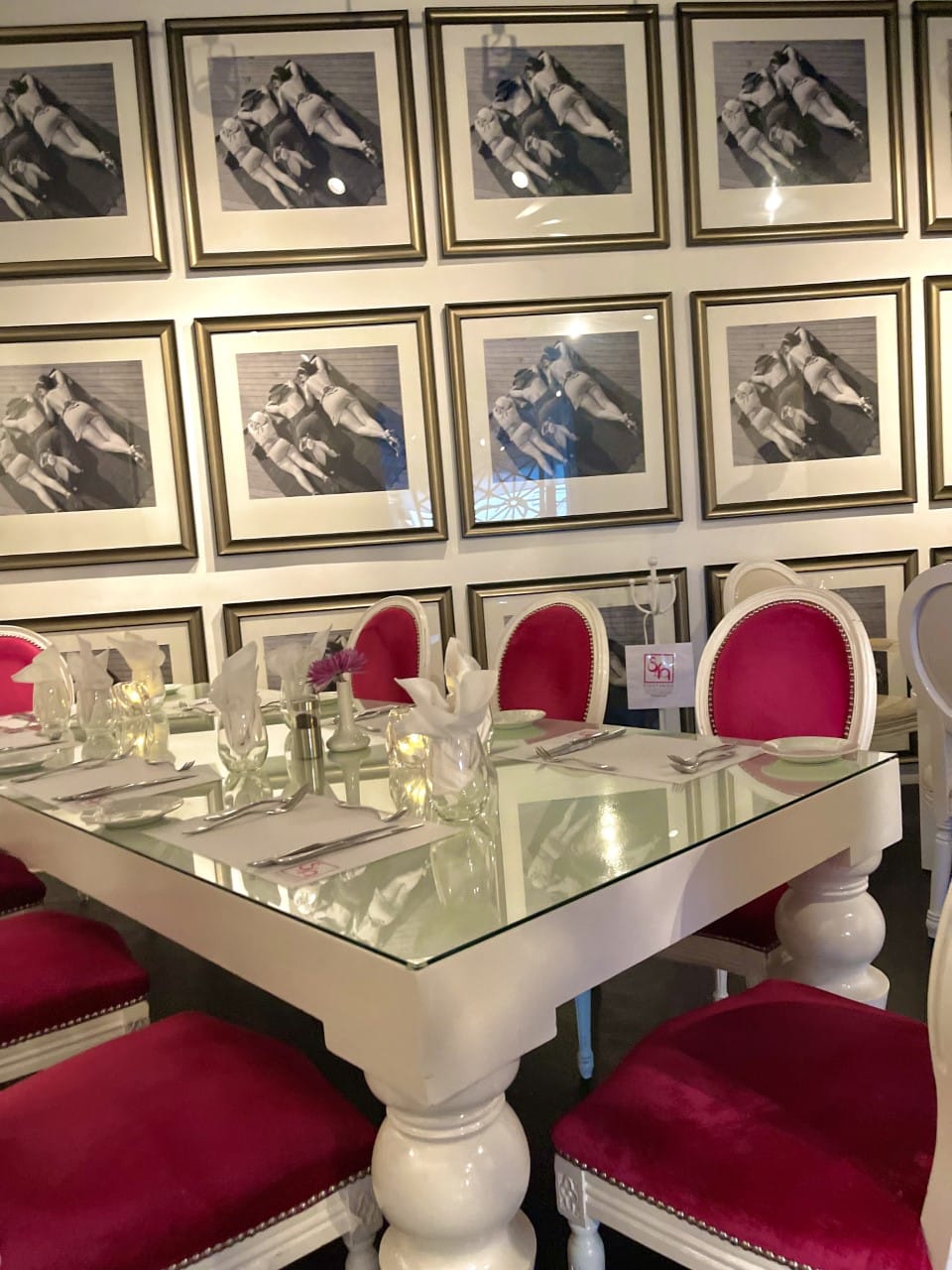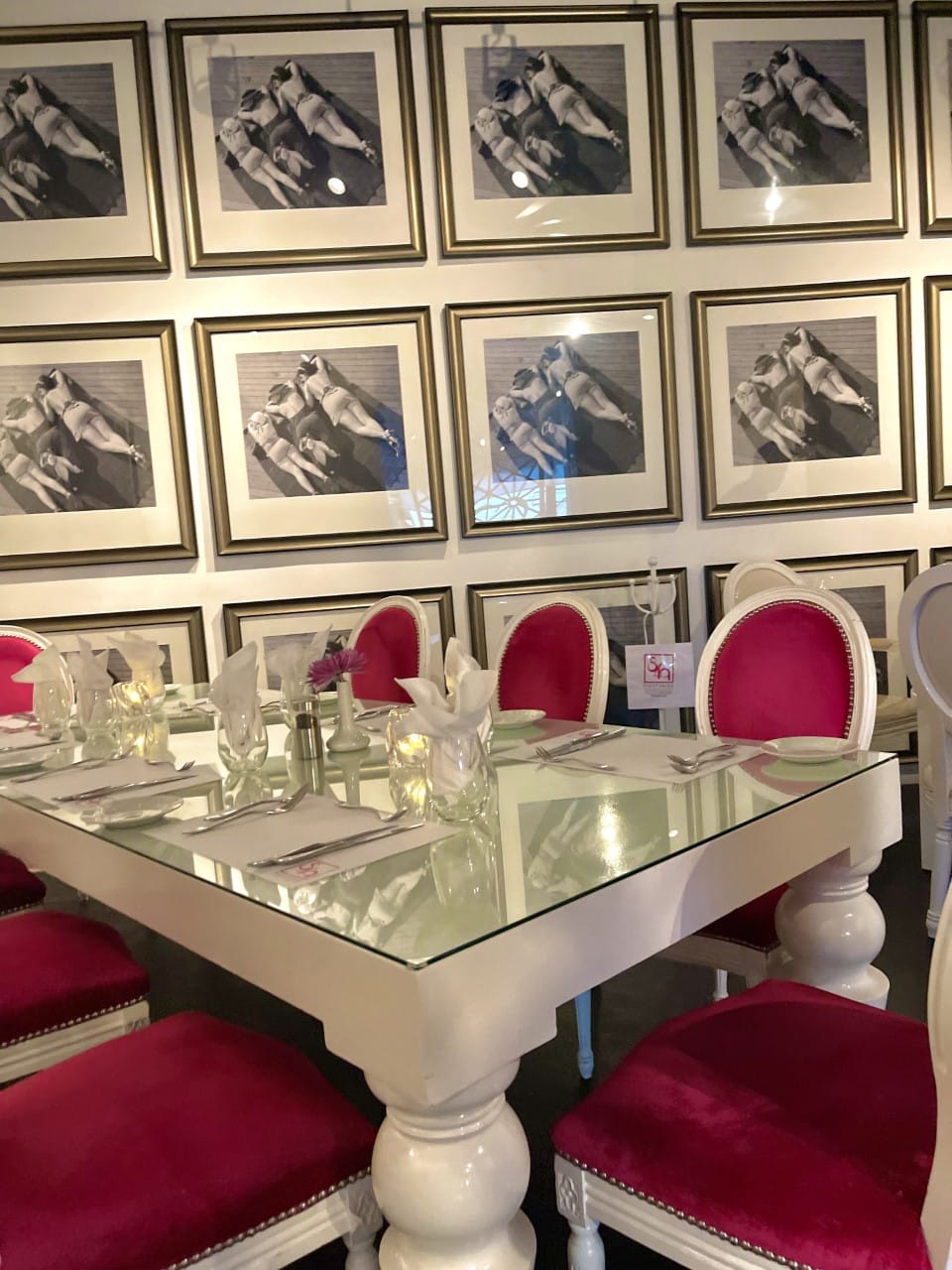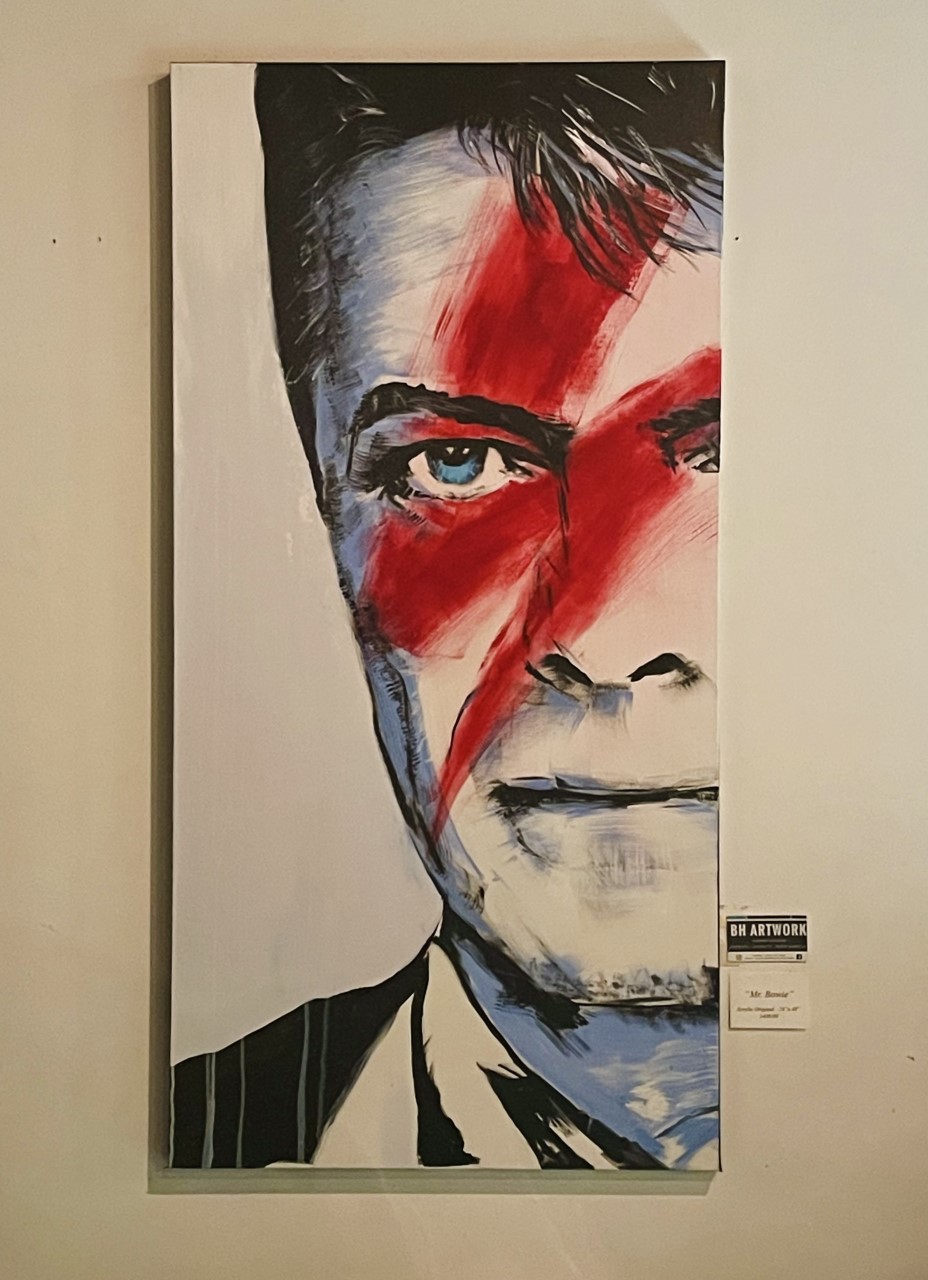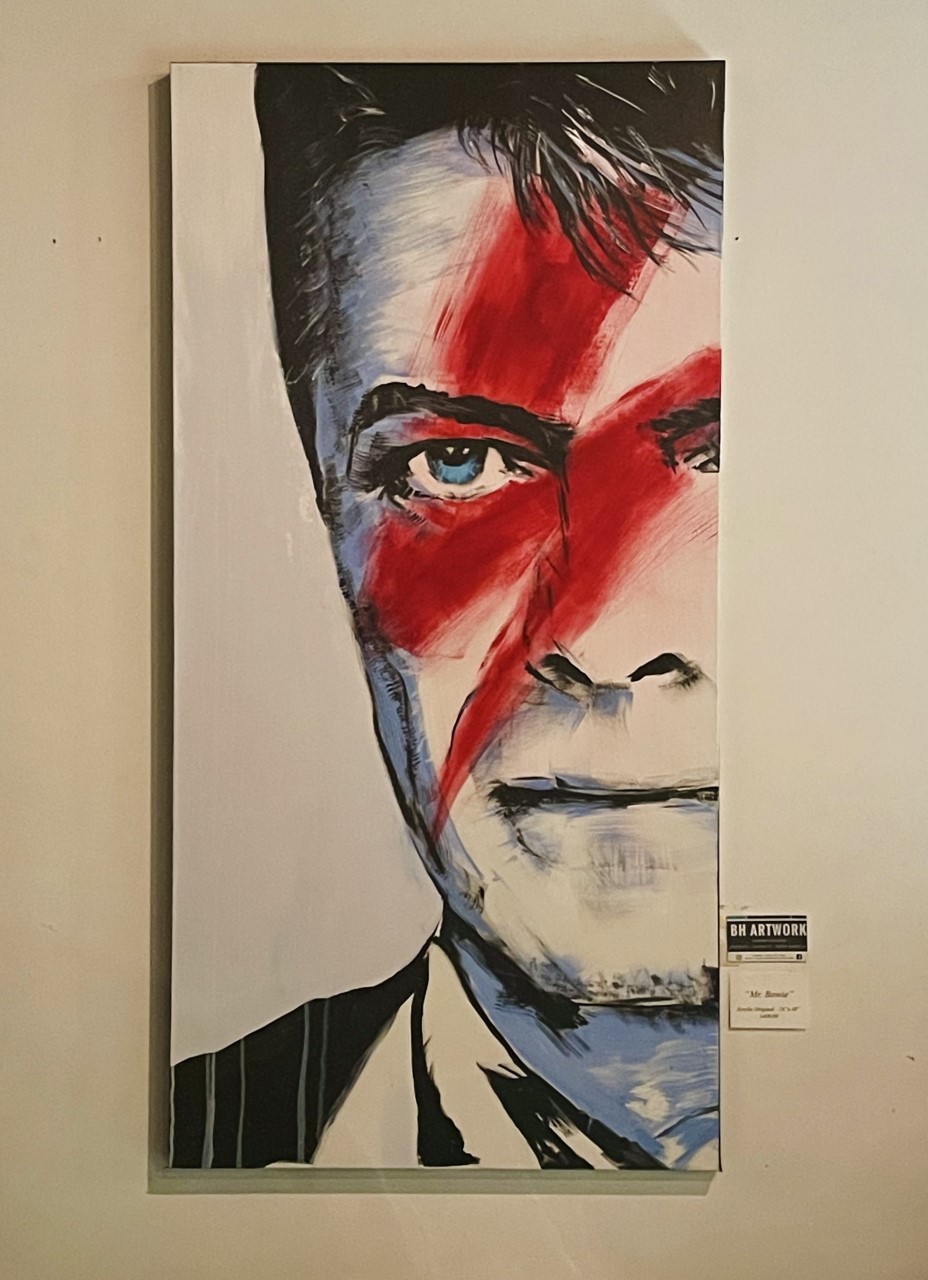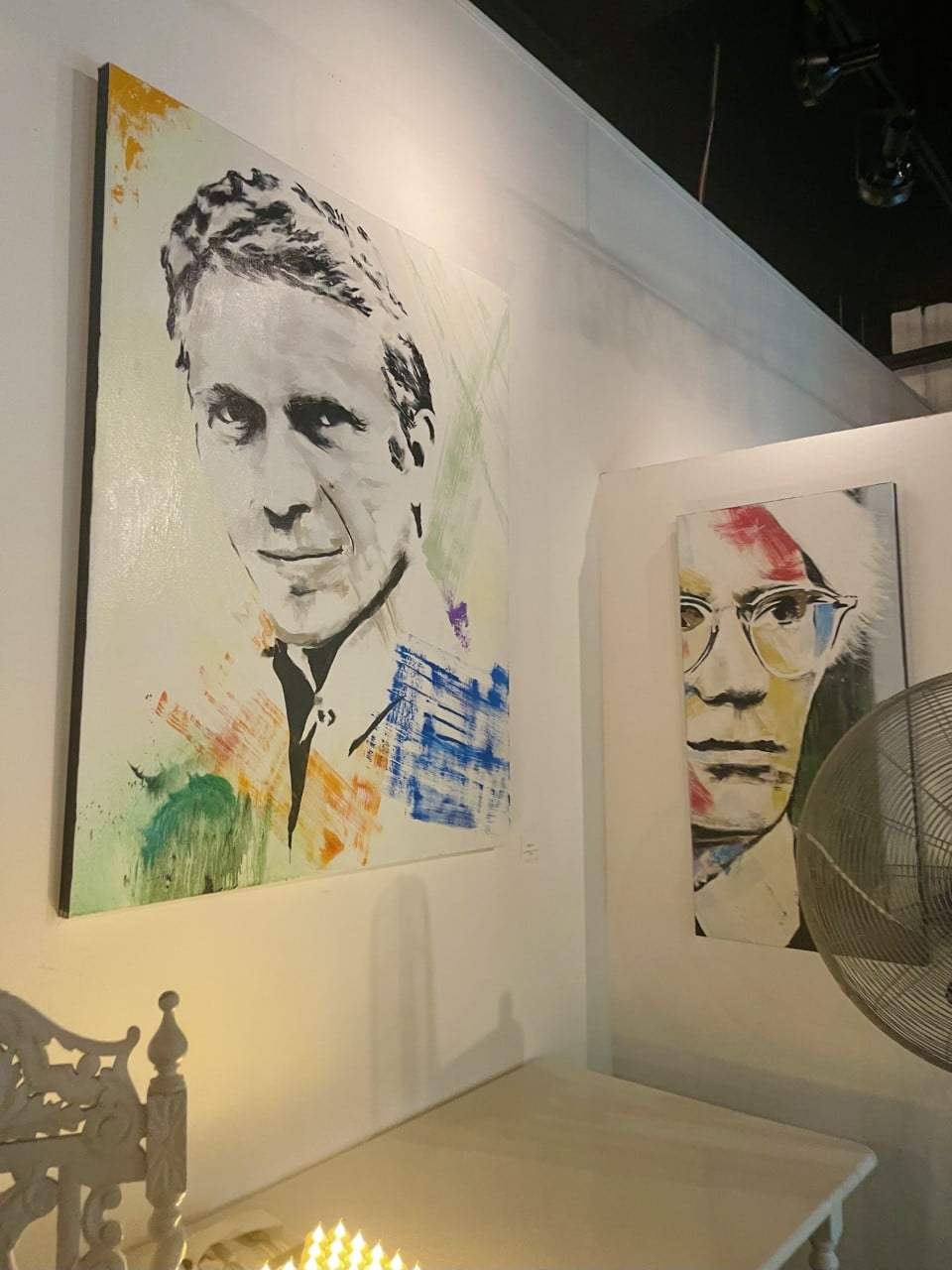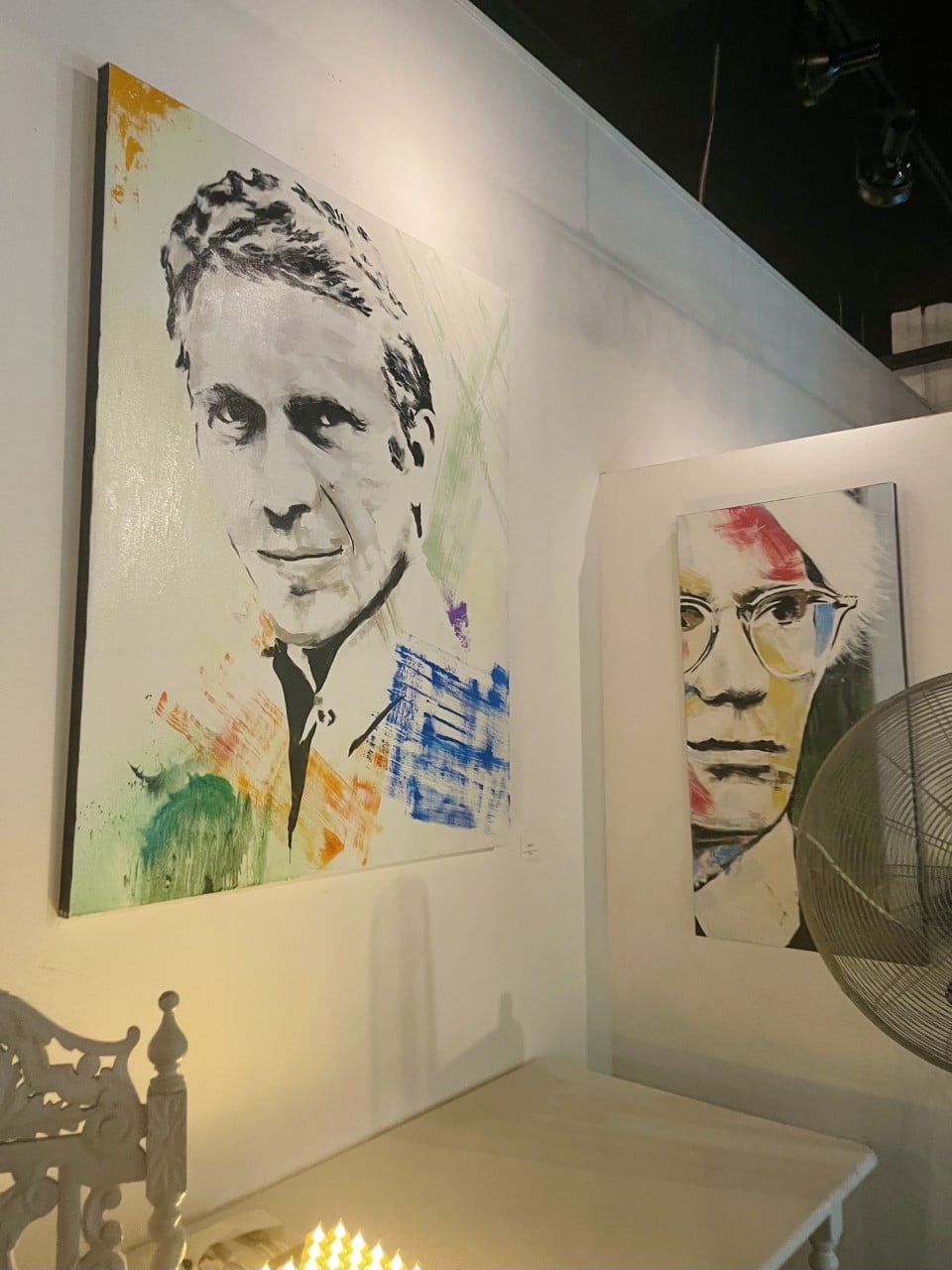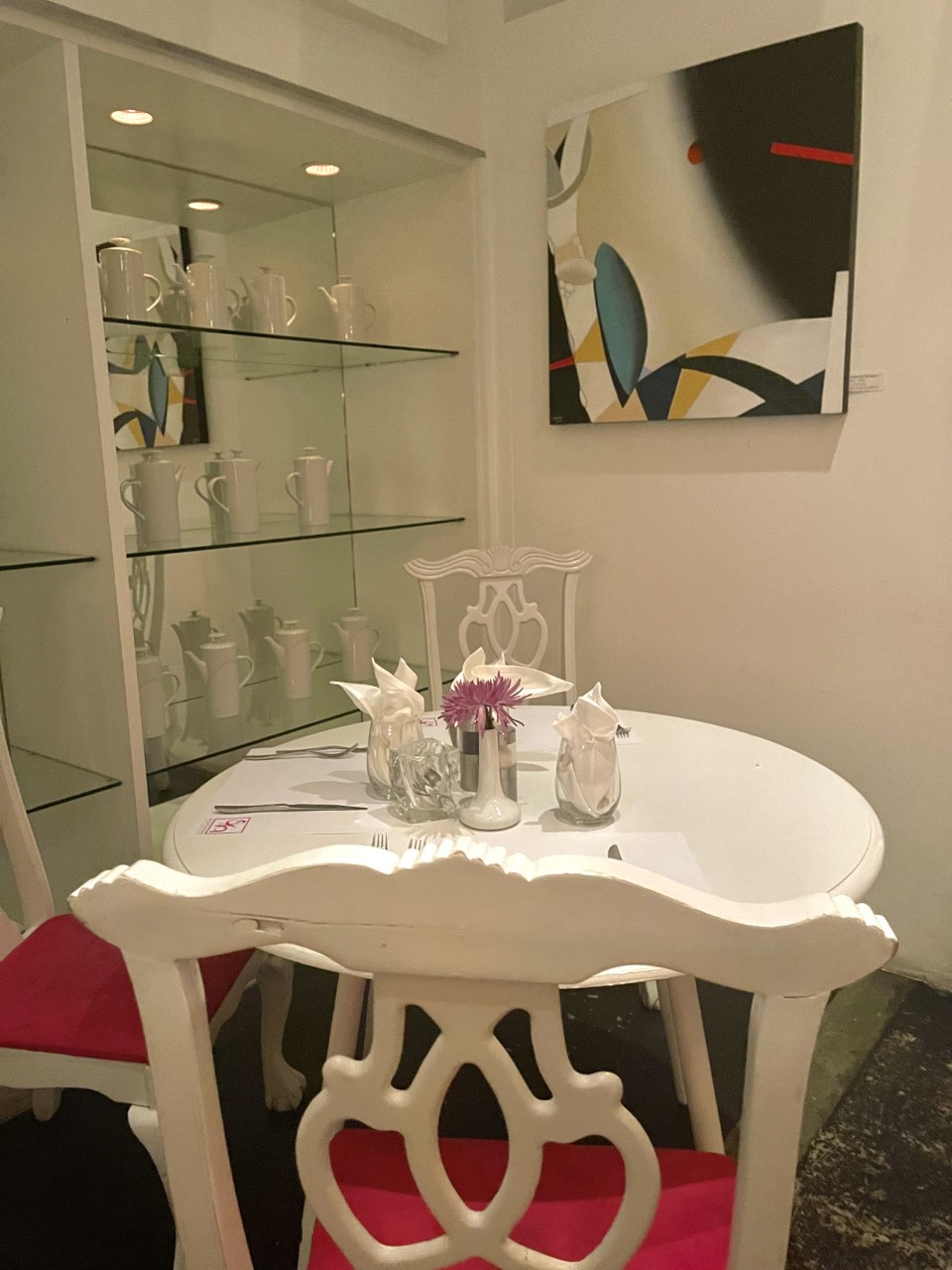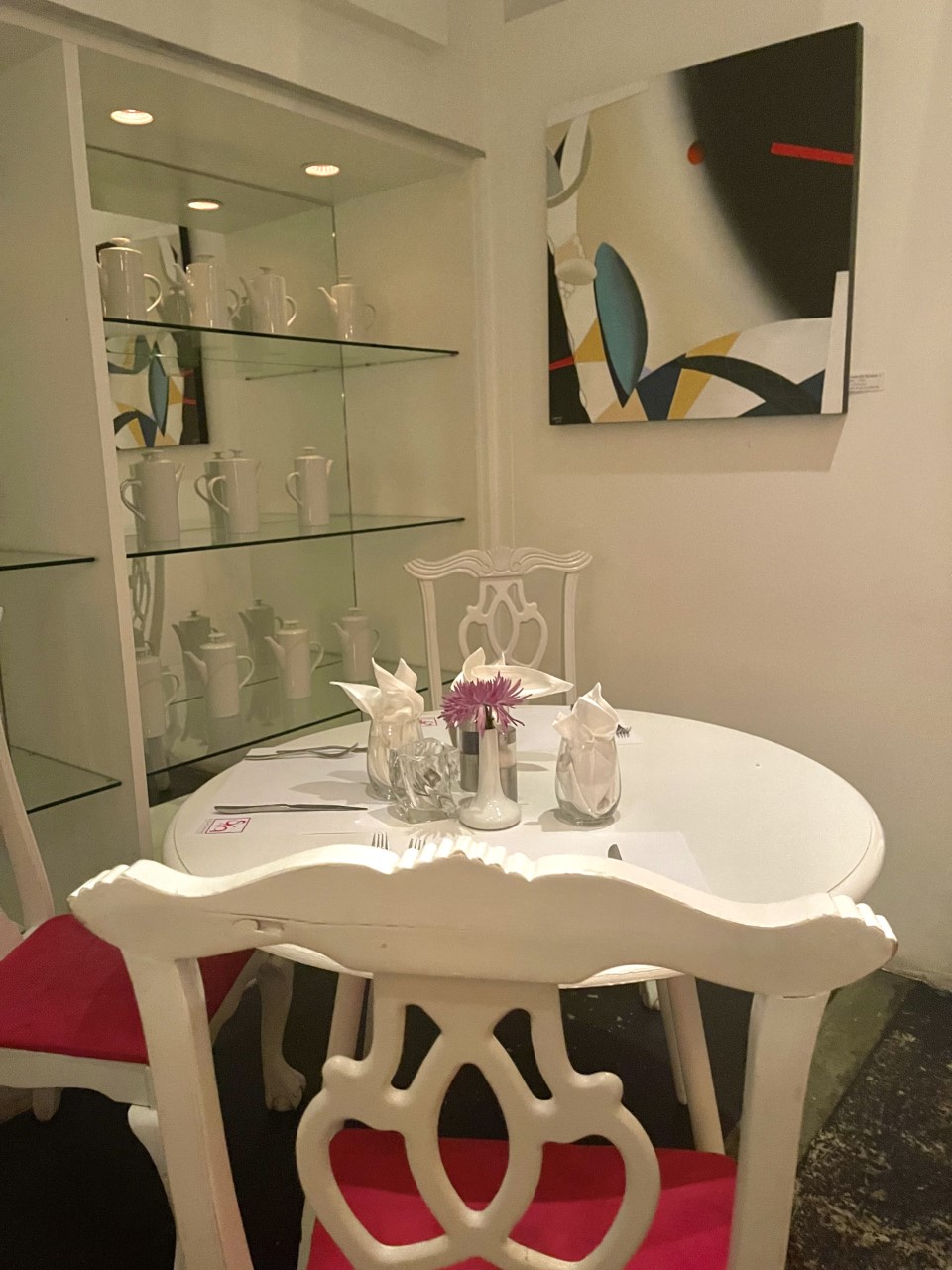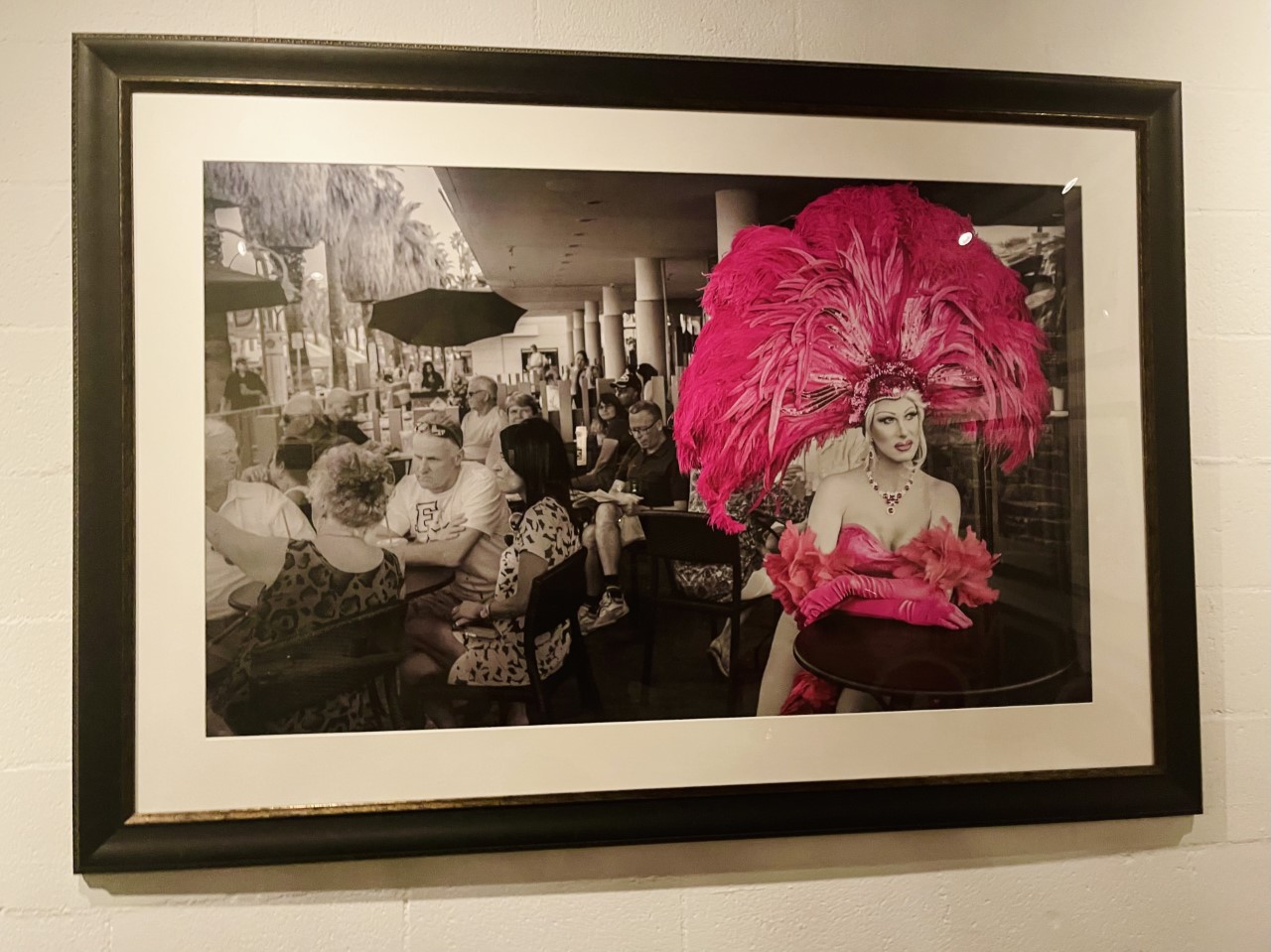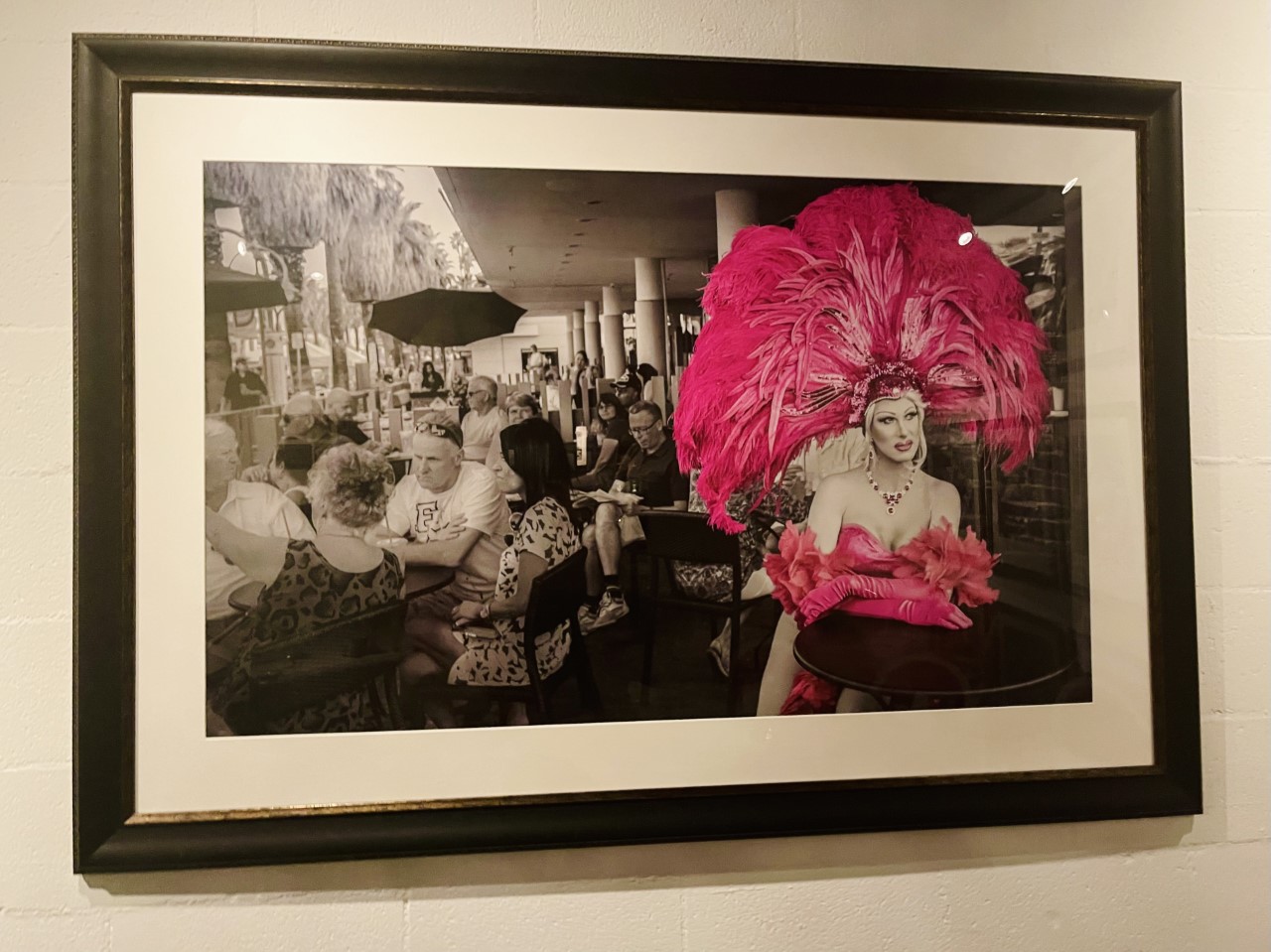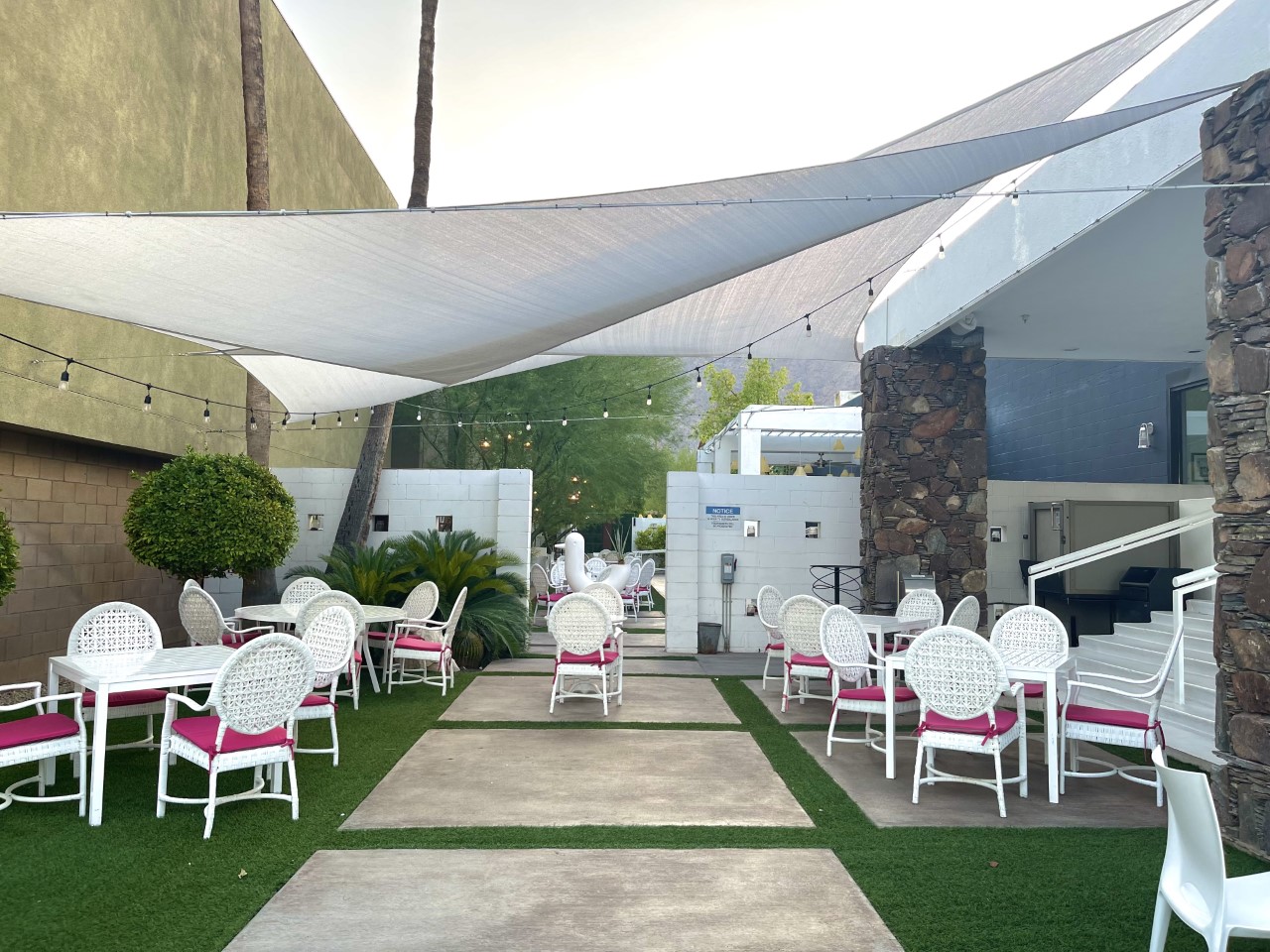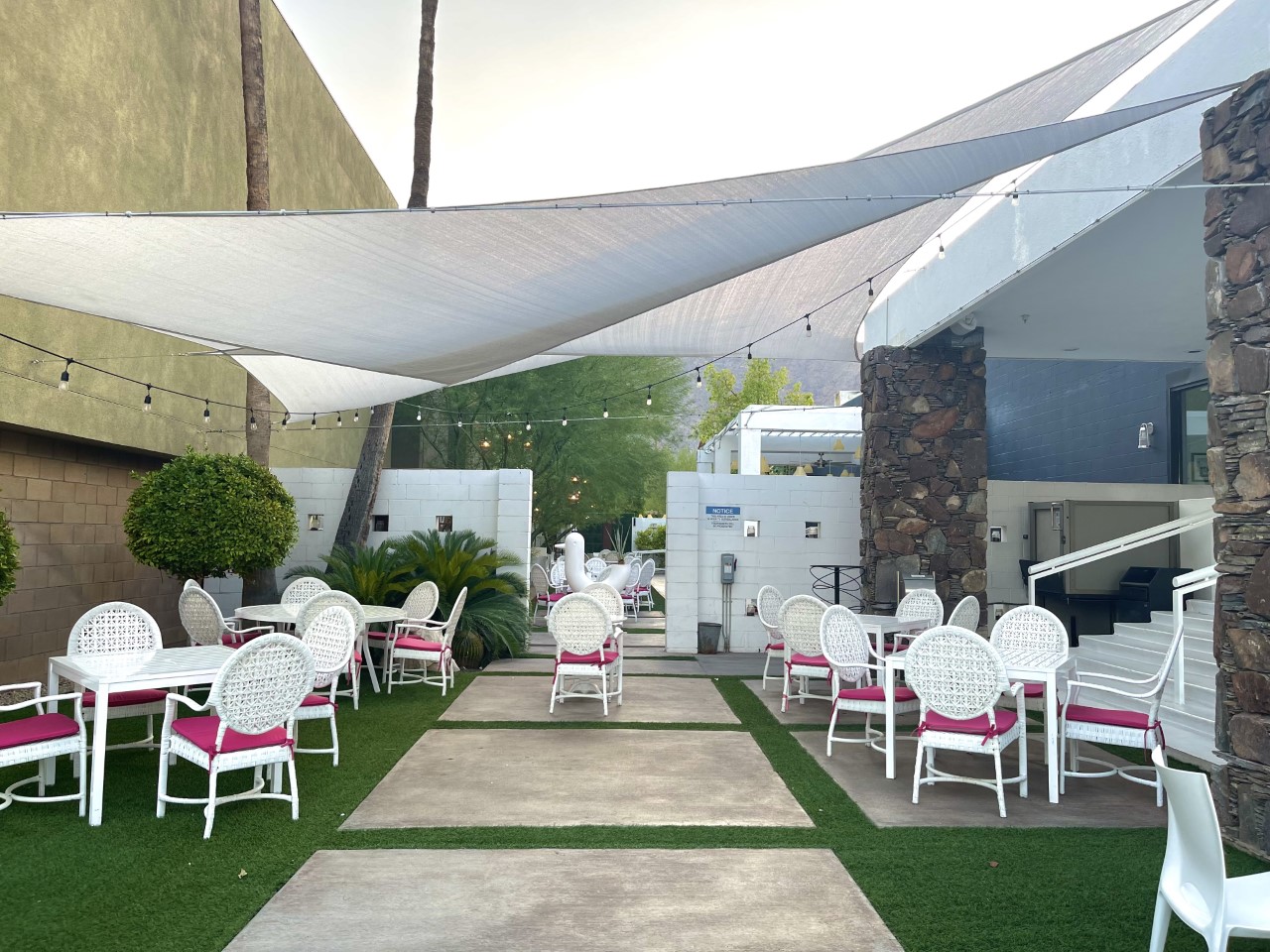 Eight4Nine's Cuisine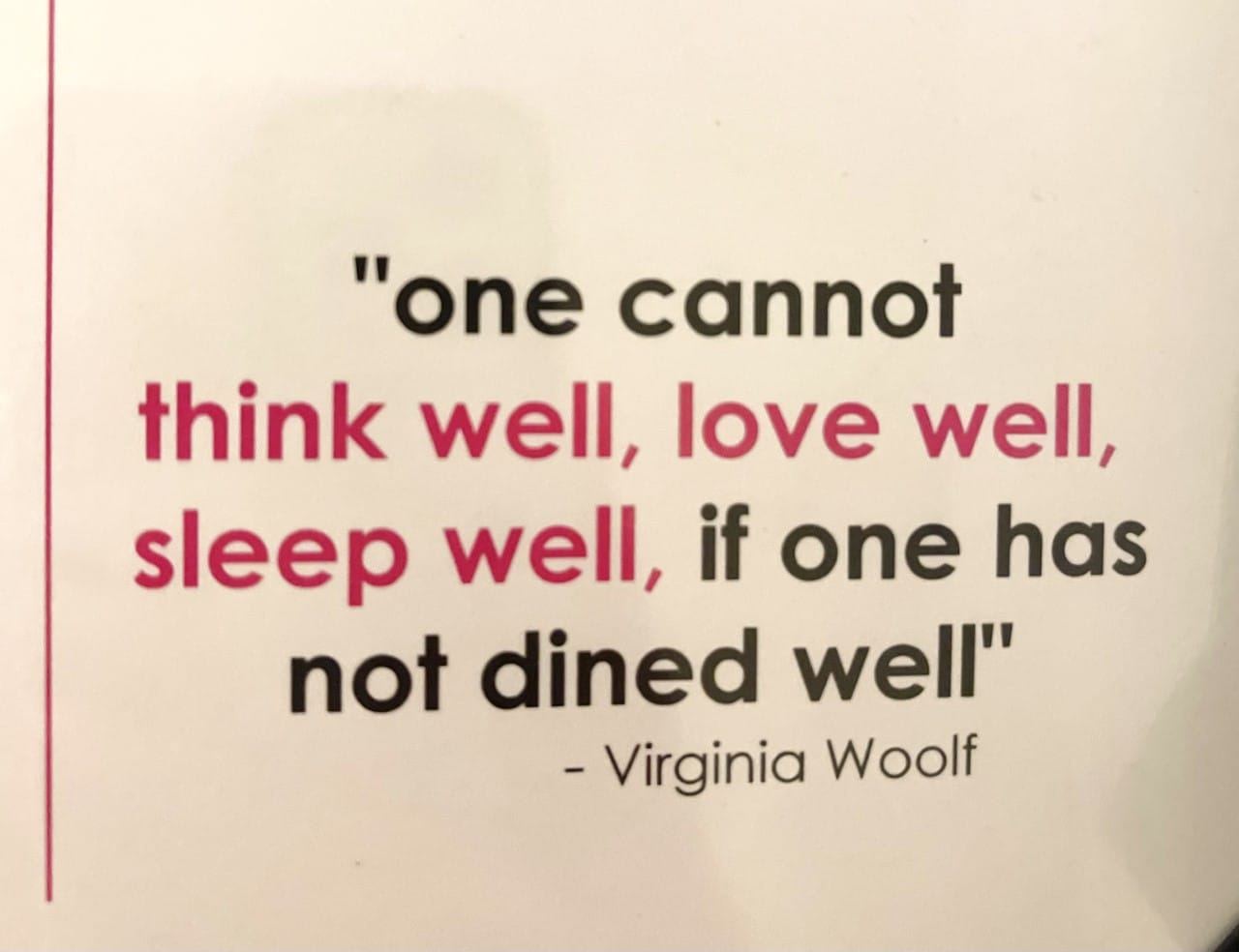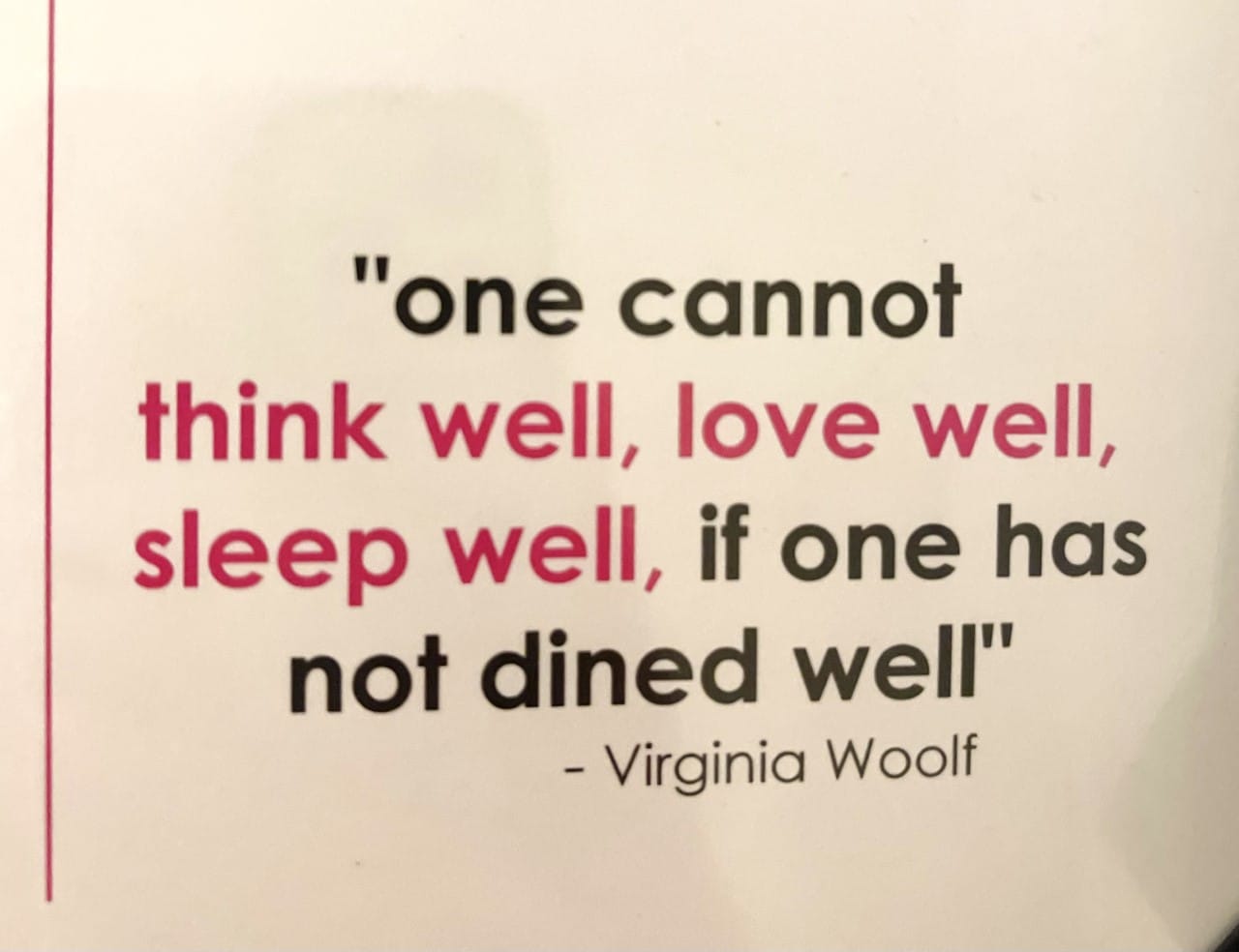 With love at first sight already a success, Eight4Nine seals the deal with the first bite.
Being Gluten Free myself, I had no problem eating at Eight4Nine. There were so many options for me, and I didn't even have to go out of my way to ask the server my options. All gluten free and vegan items are clearly marked on the menu, making it an easy read and quick pick.
Let me show you my boyfriend and I's beautiful 3 course meals.
See Eight4Nine's Full Menu here.
The Drinks – Eight4Nine Cocktail & Watermelon Lemonade
I had to get the self titled cocktail, Eight4Nine. With Vodka, Prosecco, and Limoncello.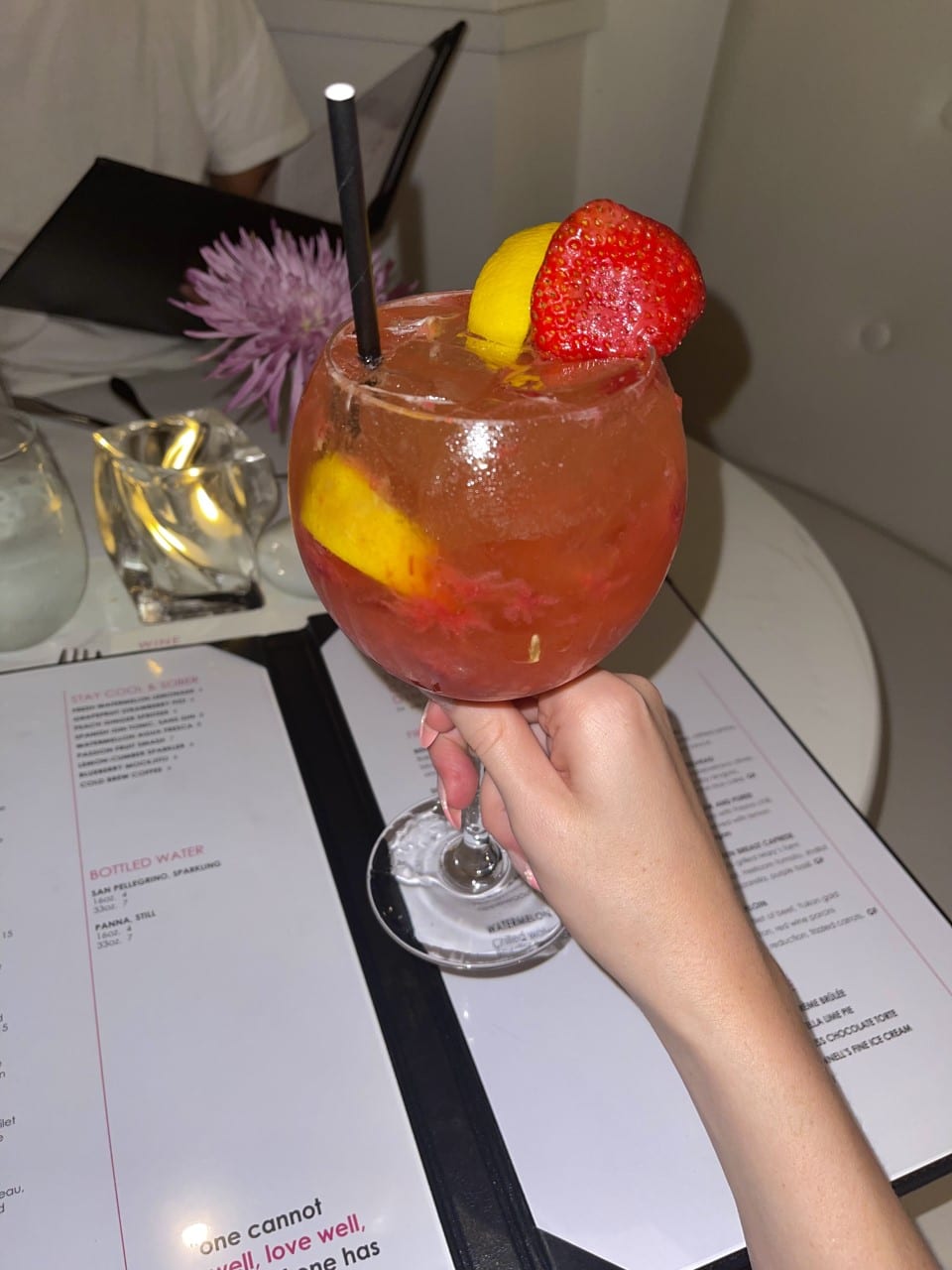 My boyfriend opted for the non alcohol choices, and got the Watermelon Lemonade. Refreshing and not too sweet, he ordered multiple!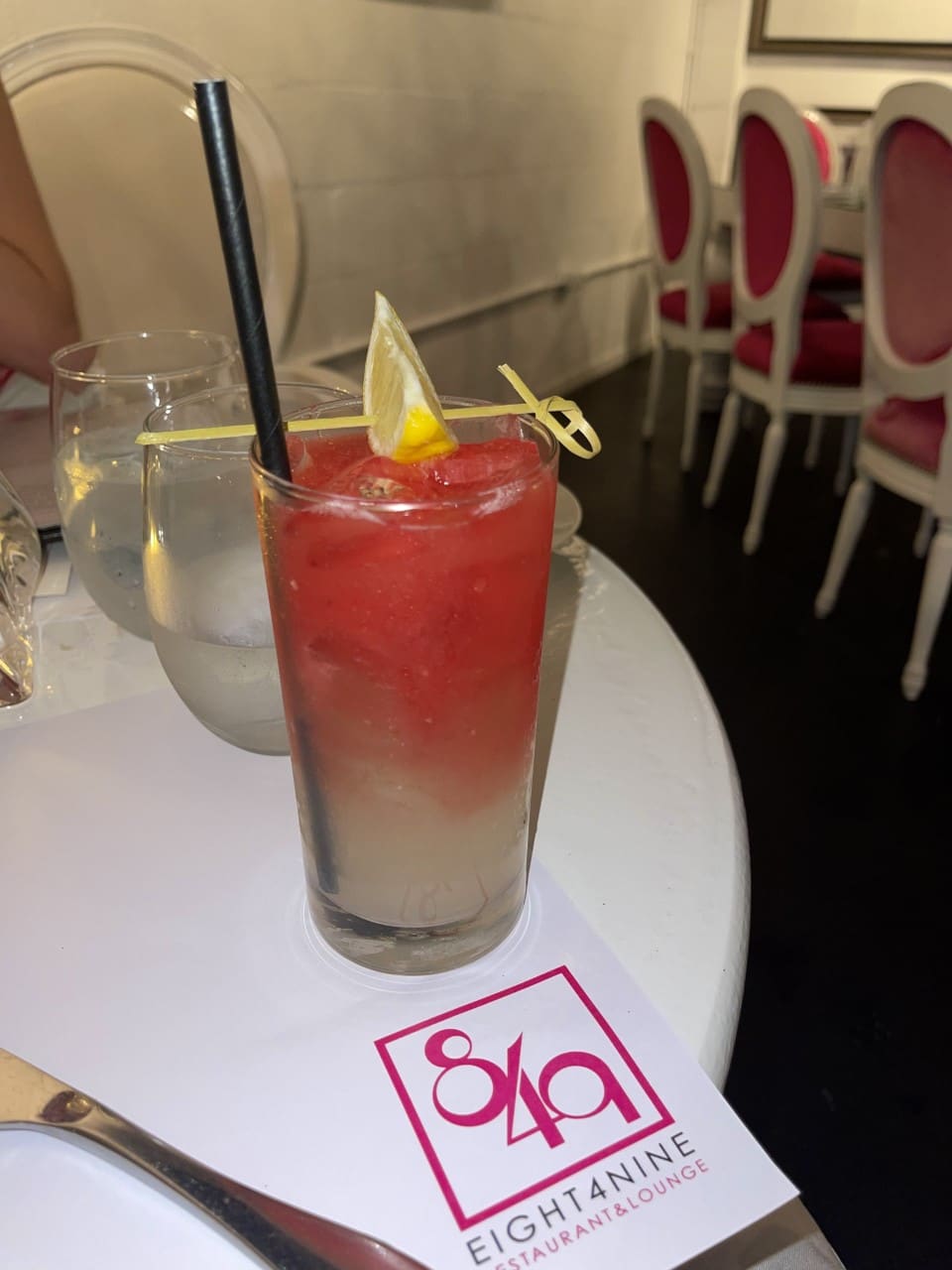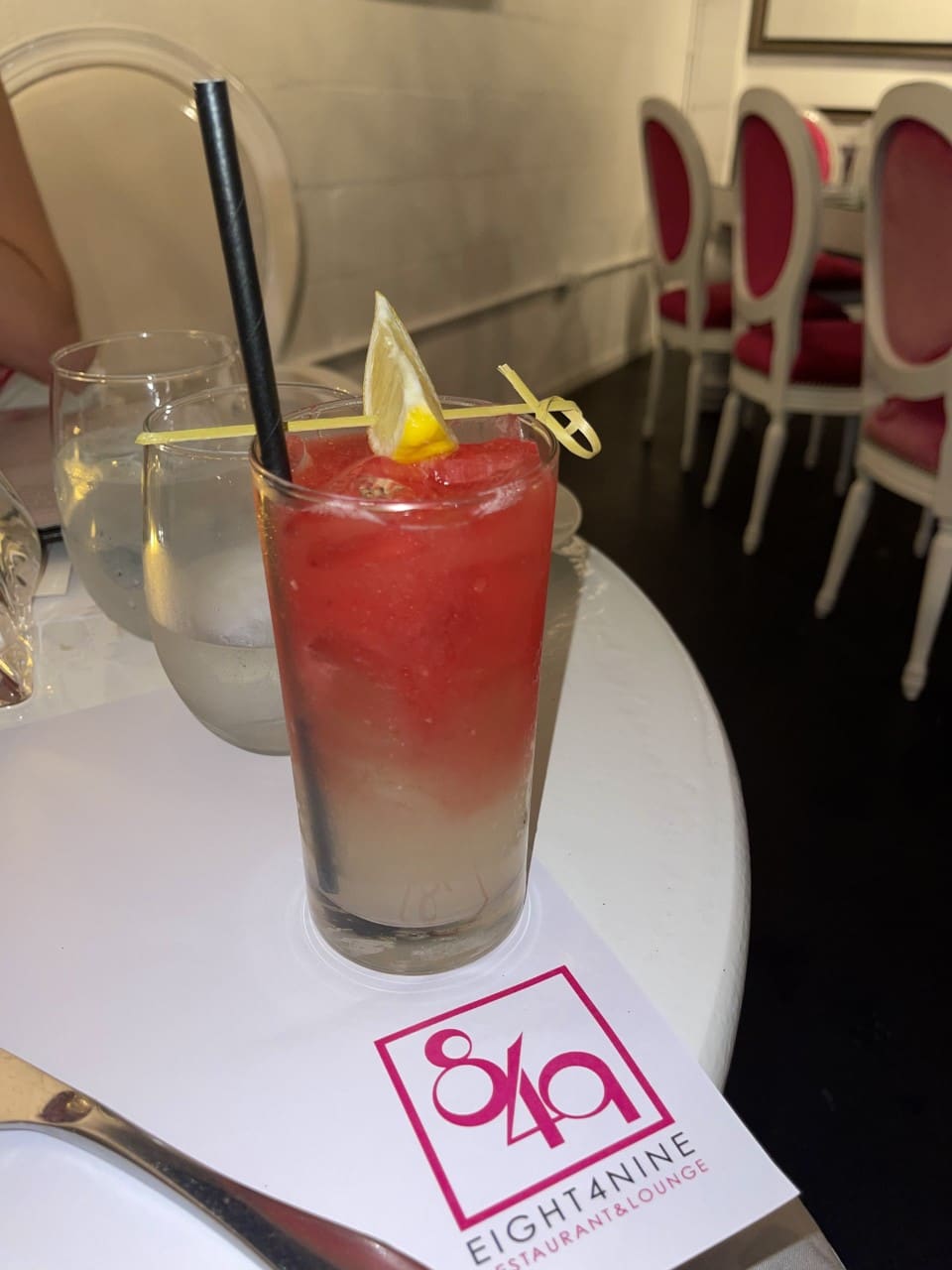 The Appetizer – Simple Green Salad
We wanted to start off light, knowing there was much more to eat. This salad was refreshing with baby lettuce, herbs, and lemon vinaigrette. Not only that, but Eight4Nine likes to decorate some of their dishes with edible rose petals. It is such a lovely touch and surprise. The salad was perfect in regards to portion: one split between the two of us.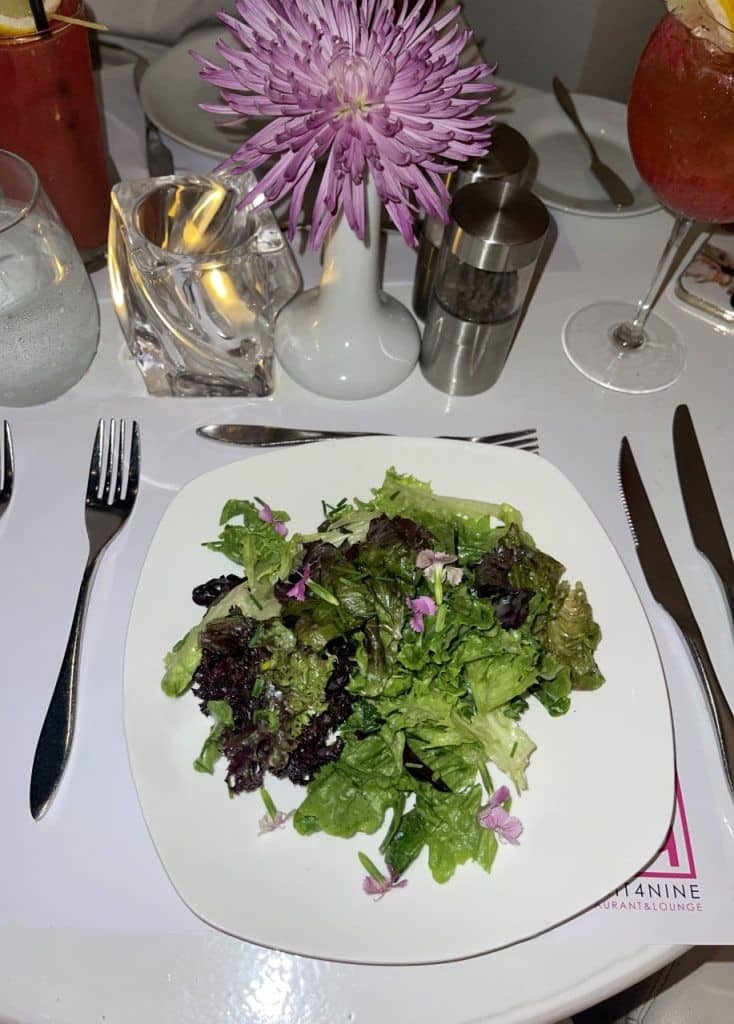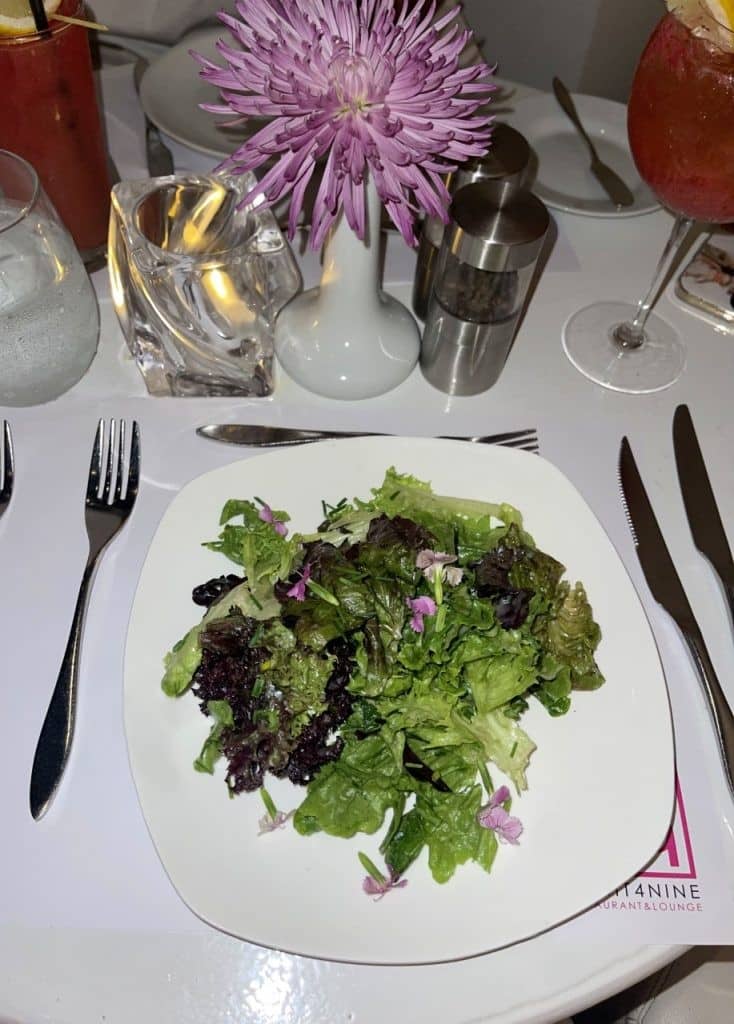 To Share – Charcuterie Board
I am such a fan of charcuterie boards, so after seeing this on the menu, mid-bite into the salad, I had to order it. A delectable and refined selection of meats and cheeses, and what made me so happy most of all- gluten free crackers.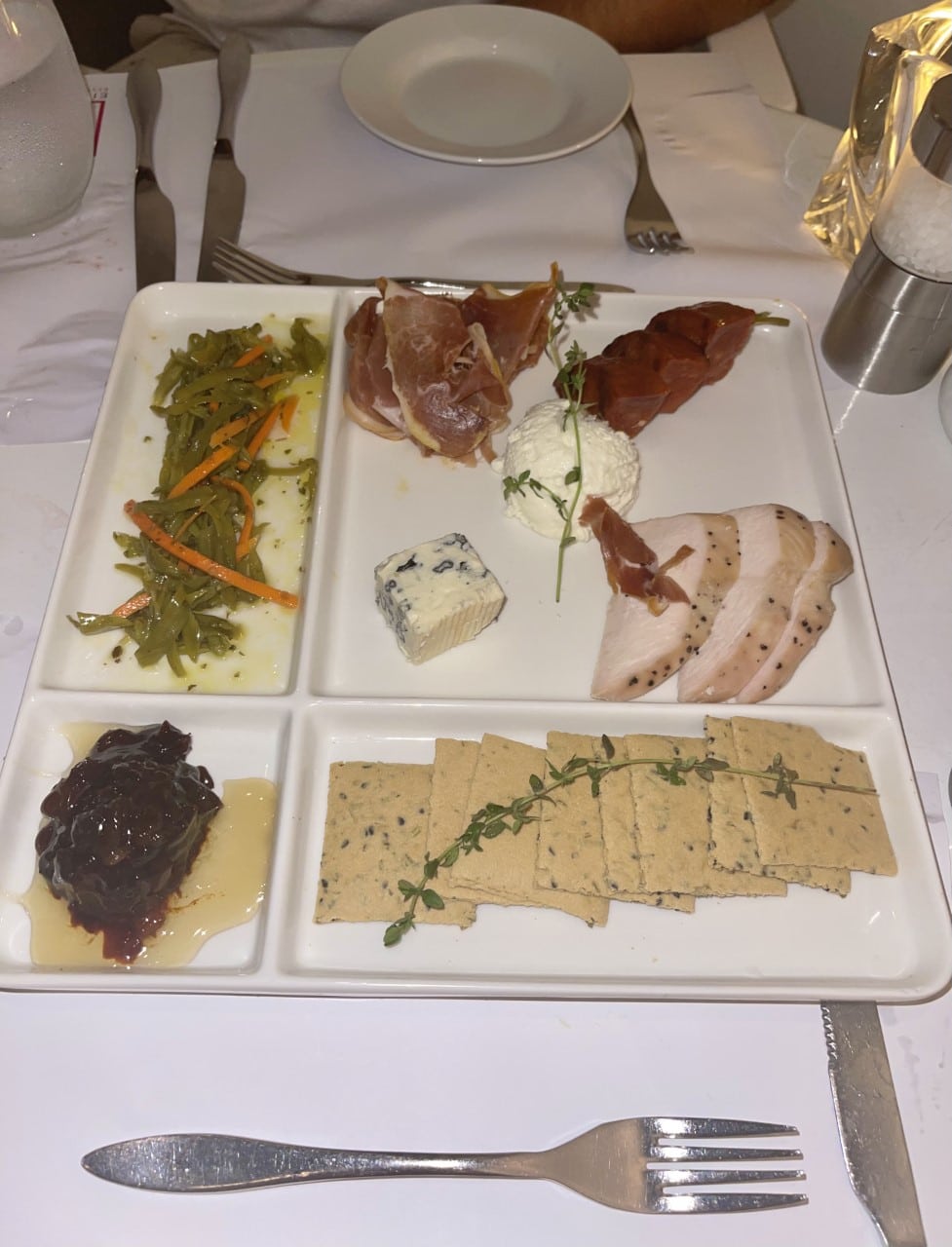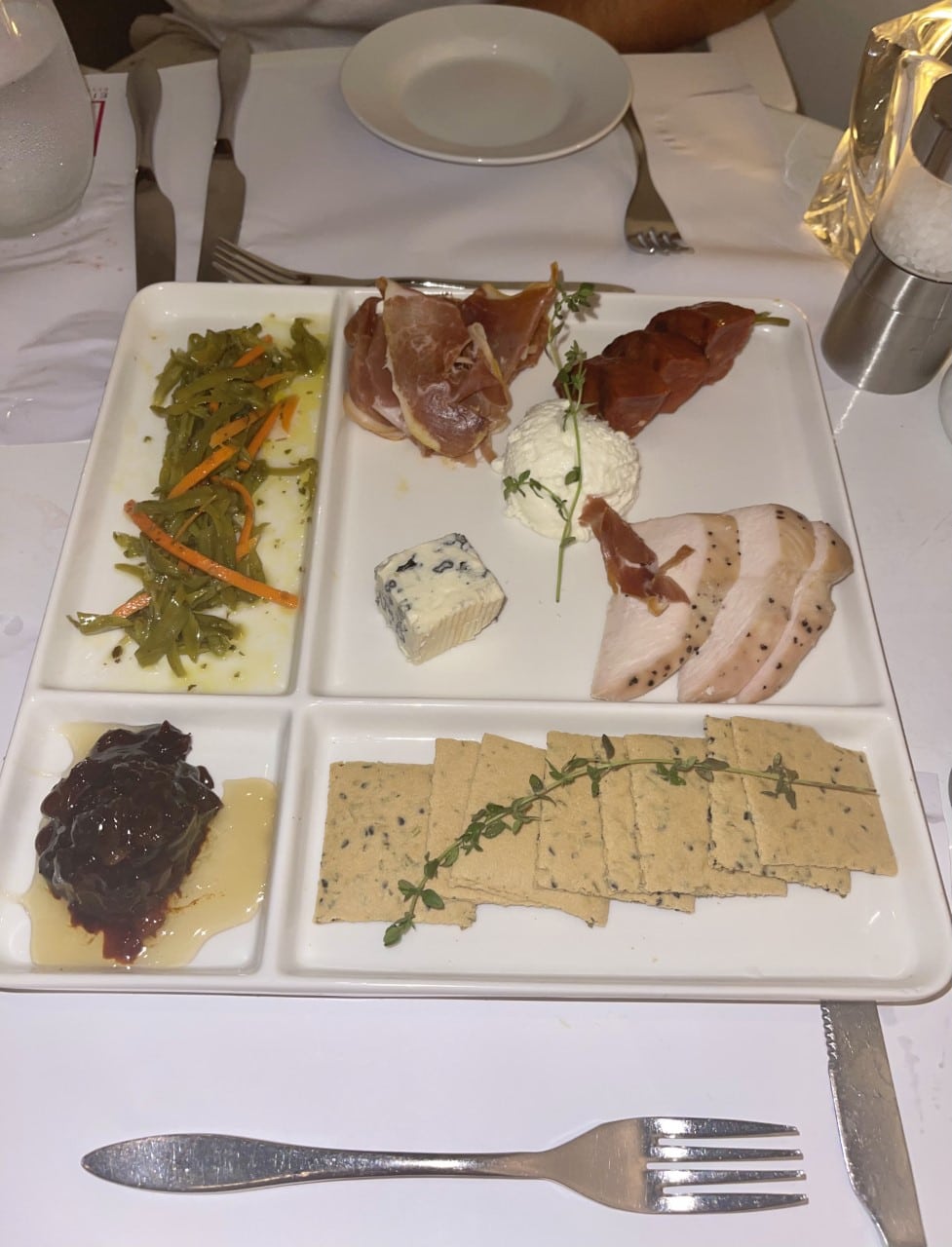 The Main Entrees – Grilled Chicken Breast Caprese & Grilled Scottish Steelhead
The Grilled Chicken Caprese was just what I needed. It wasn't heavy on the stomach at all, even after having all the other delicious food. The tomatoes and mozzarella complimented the chicken perfectly, and made for juicy bites.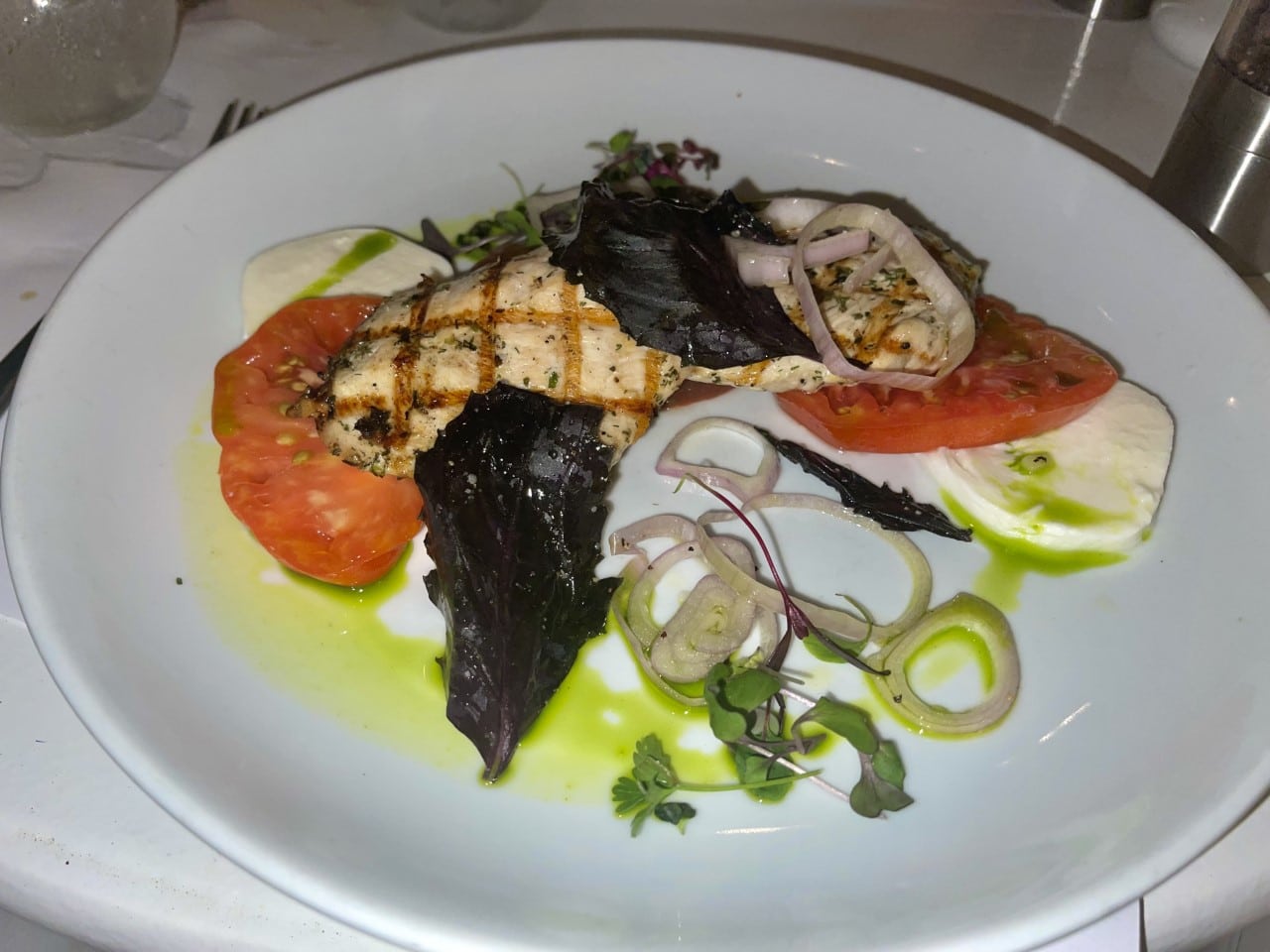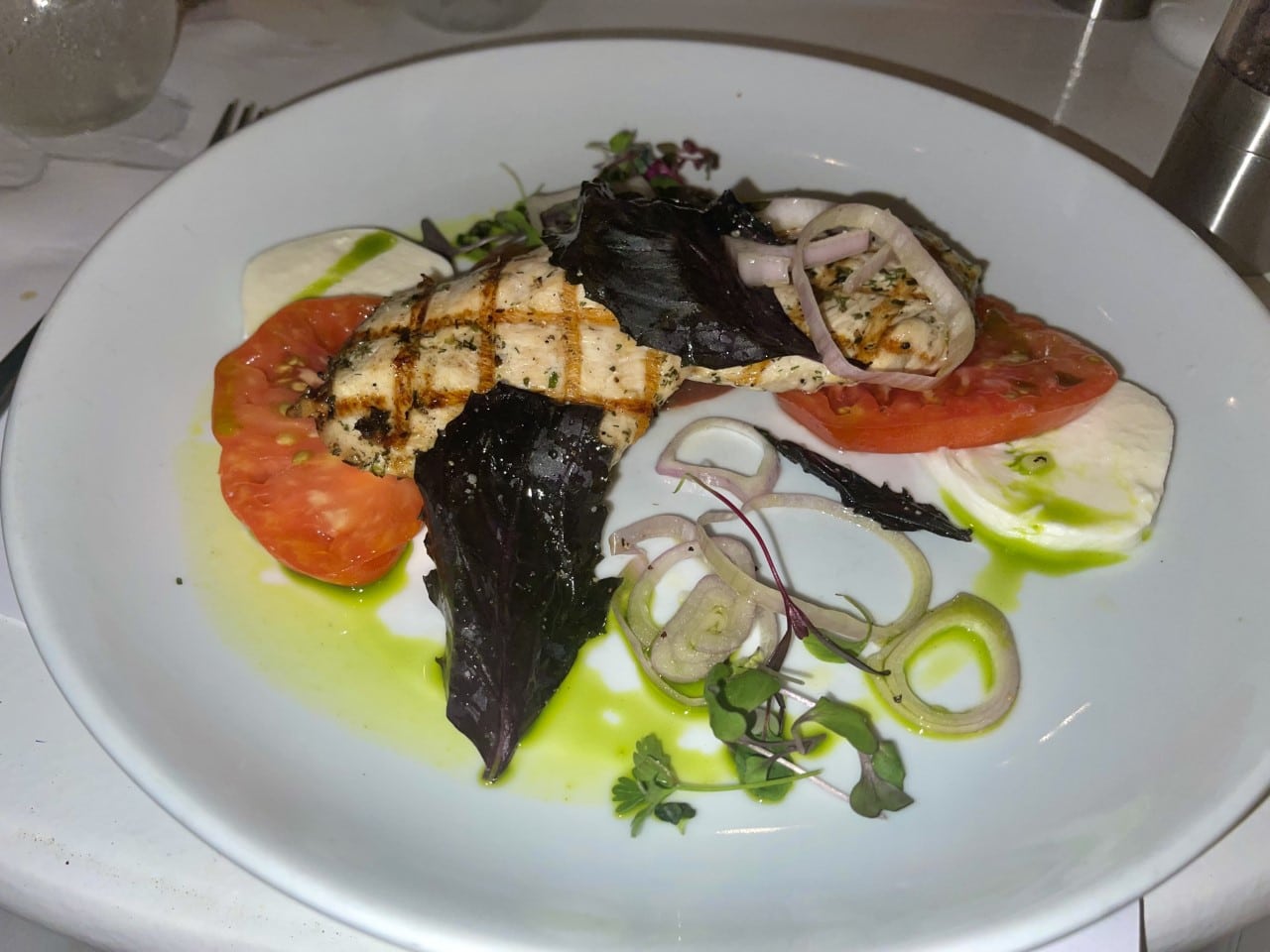 My boyfriend Andrew got the Grilled Scottish Steelhead and kept commenting on how good it was. He is a big salmon fan and was impressed with the flavor and texture of this dish.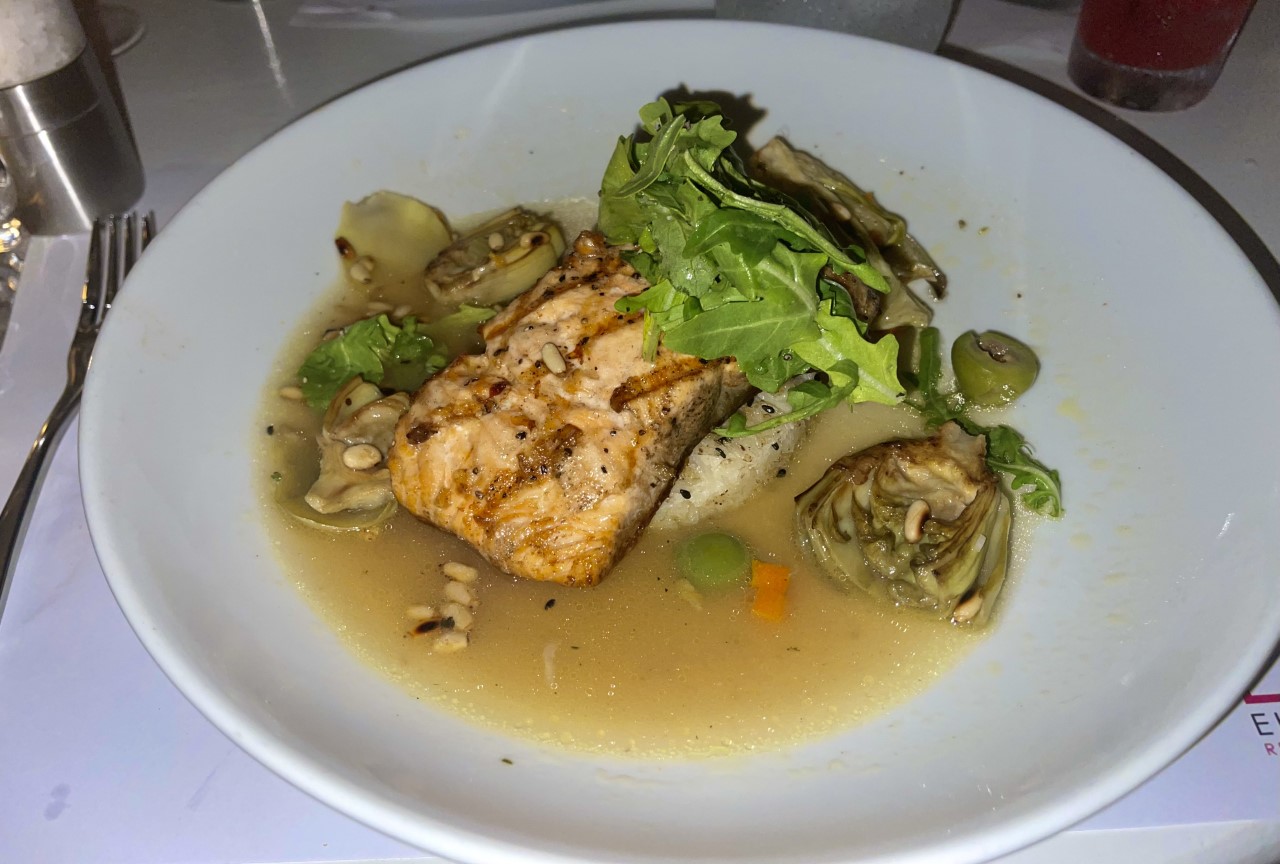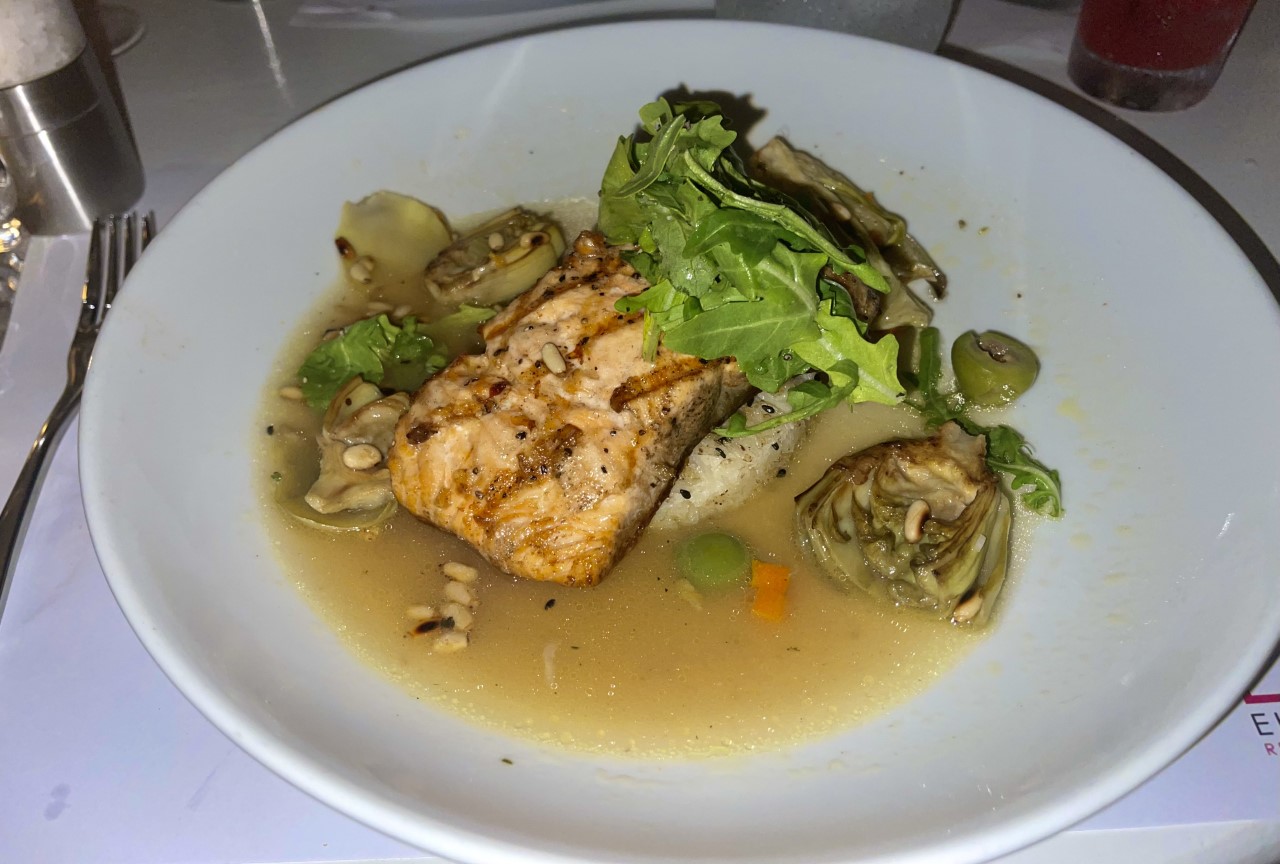 The Dessert – Flourless Chocolate Tort & Gelato
The Flourless Chocolate Tort was very much flourless. I love that they have a gluten free cake option- it is so rare to find! Drizzled all over is sweet raspberry, and once again those rose petals are the perfect addition to this pretty dessert.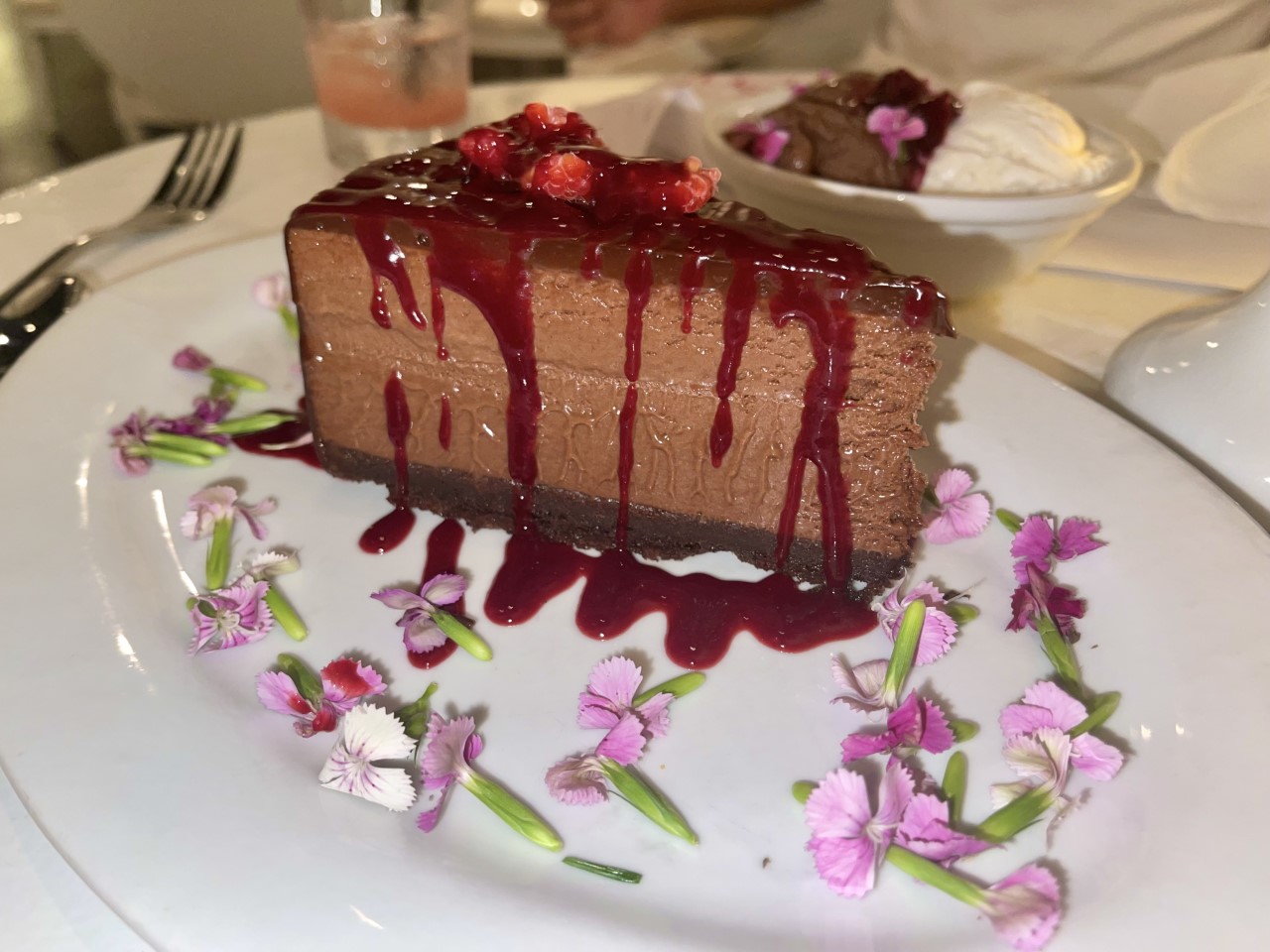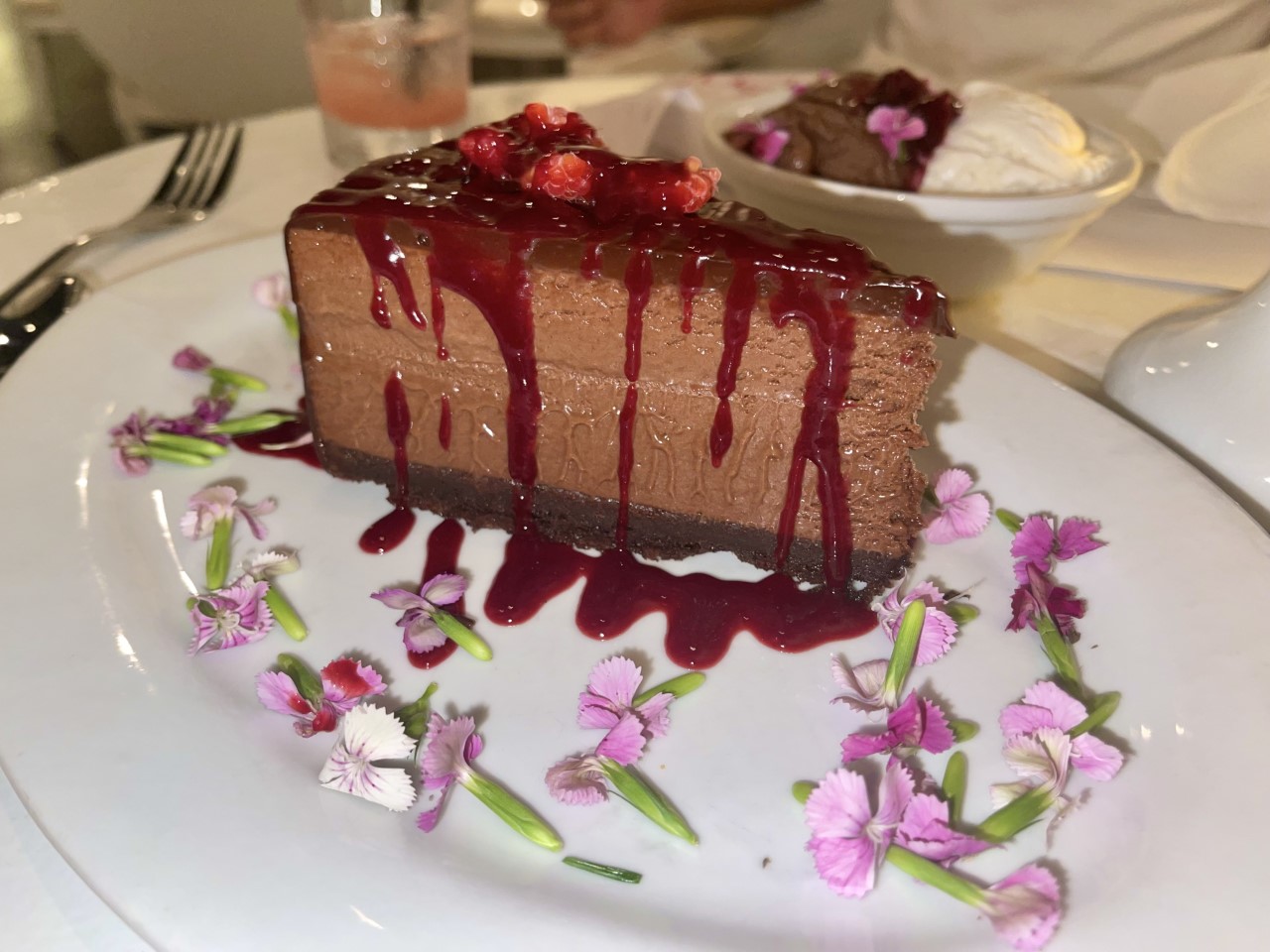 For the Gelato, we got one scoop of vanilla and chocolate. Classic and addictive. Each spoonful was heavenly and it was a perfect ending to the amazing dinner we just had.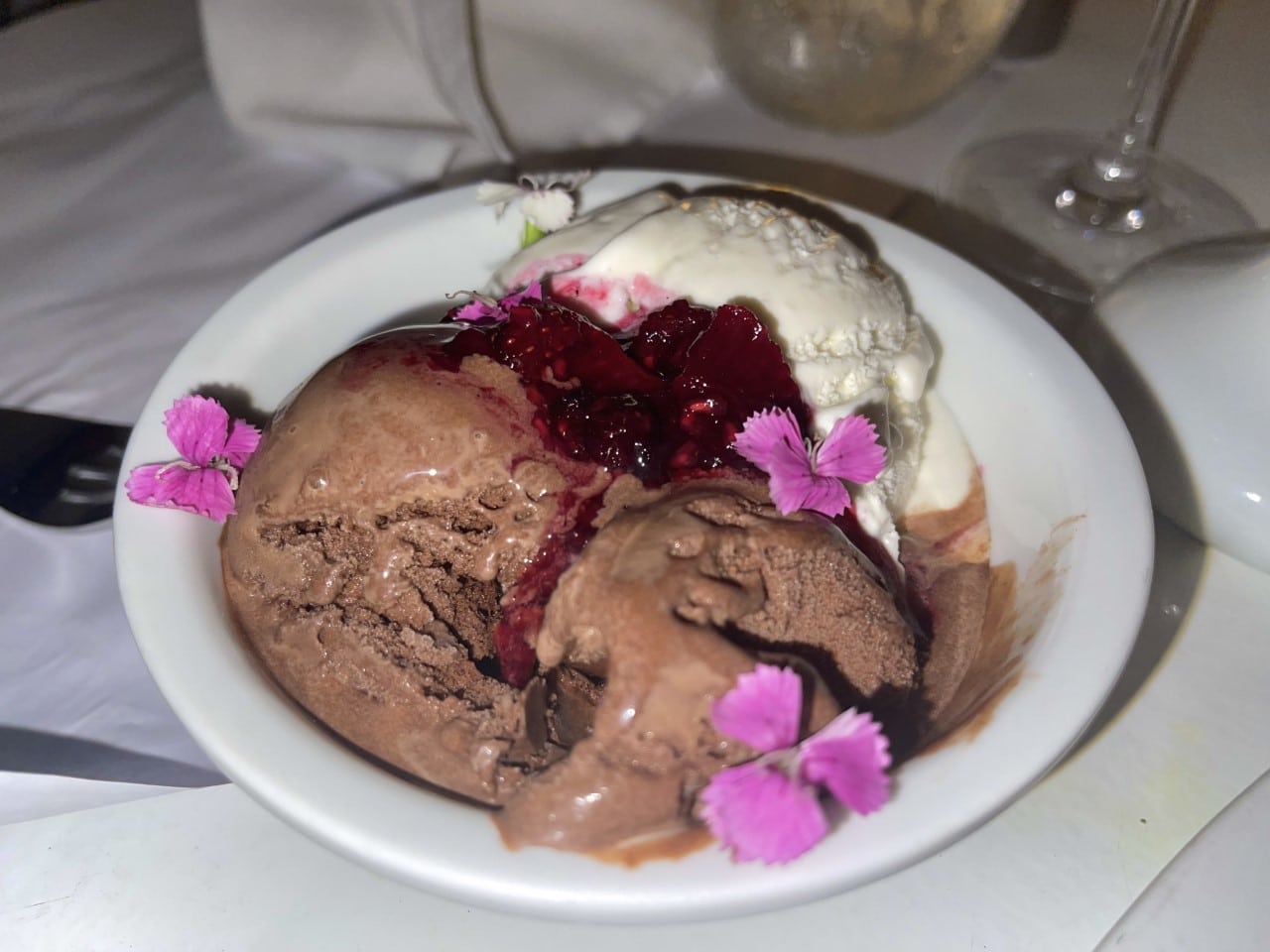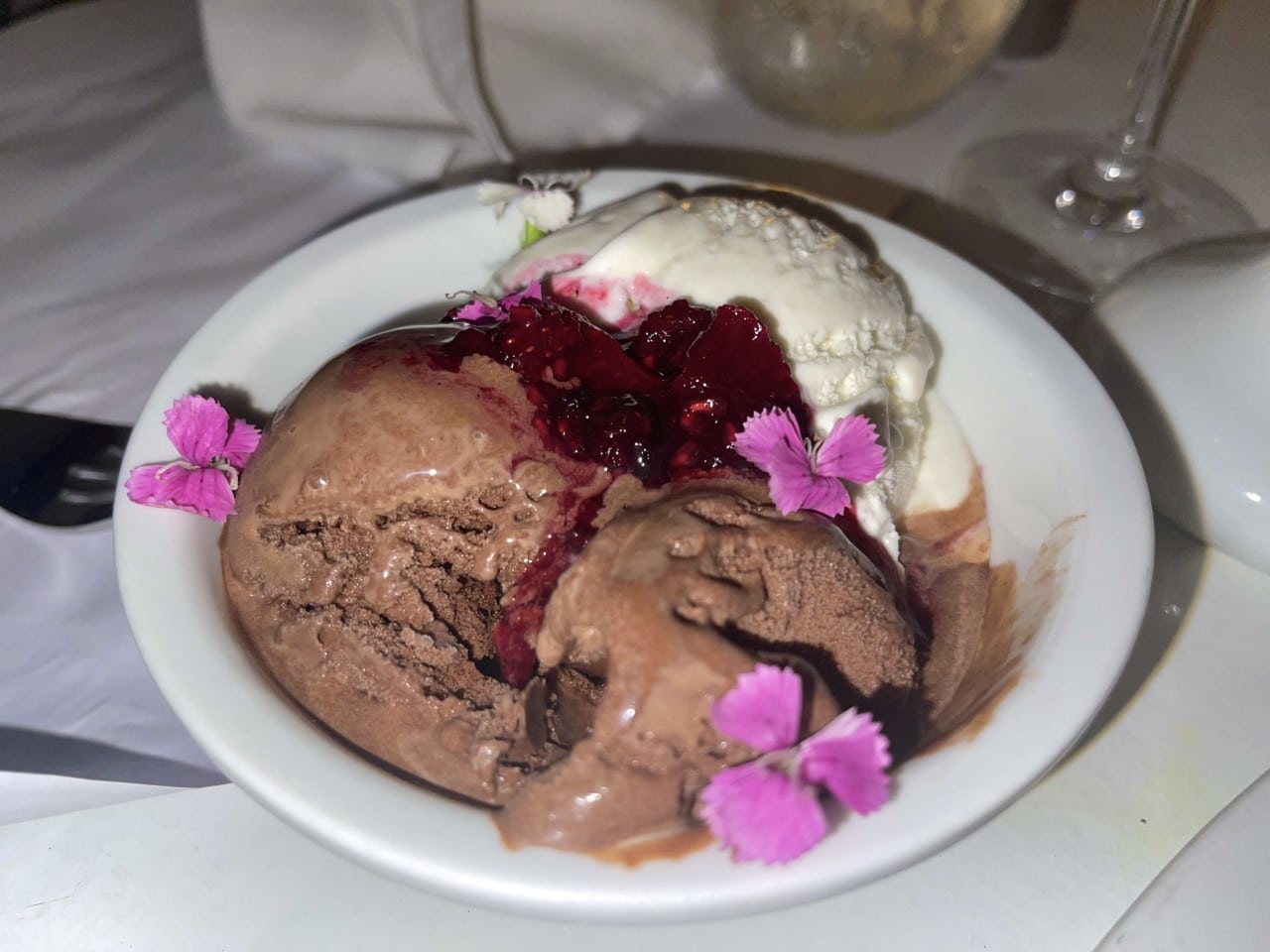 The End To The Perfect Pink Experience
We spent well over two hours eating and drinking and basking in the pink aura of it all. Eight4Nine really outdid itself and I think it might just be my new favorite restaurant in Palm Springs.
The aesthetic is executed flawlessly. The food was delicious. And the service was excellent. Our server, Sam, was charming and really made the experience smooth and enchanting. The rest of the staff was delightful, and it was a pleasure to get to know Co-Owner Willie Rhine, who has made his mark in Palm Springs.
Thank you Eight4Nine, I will be back soon, I promise!
xoxo, Jess!
*all images are mine <3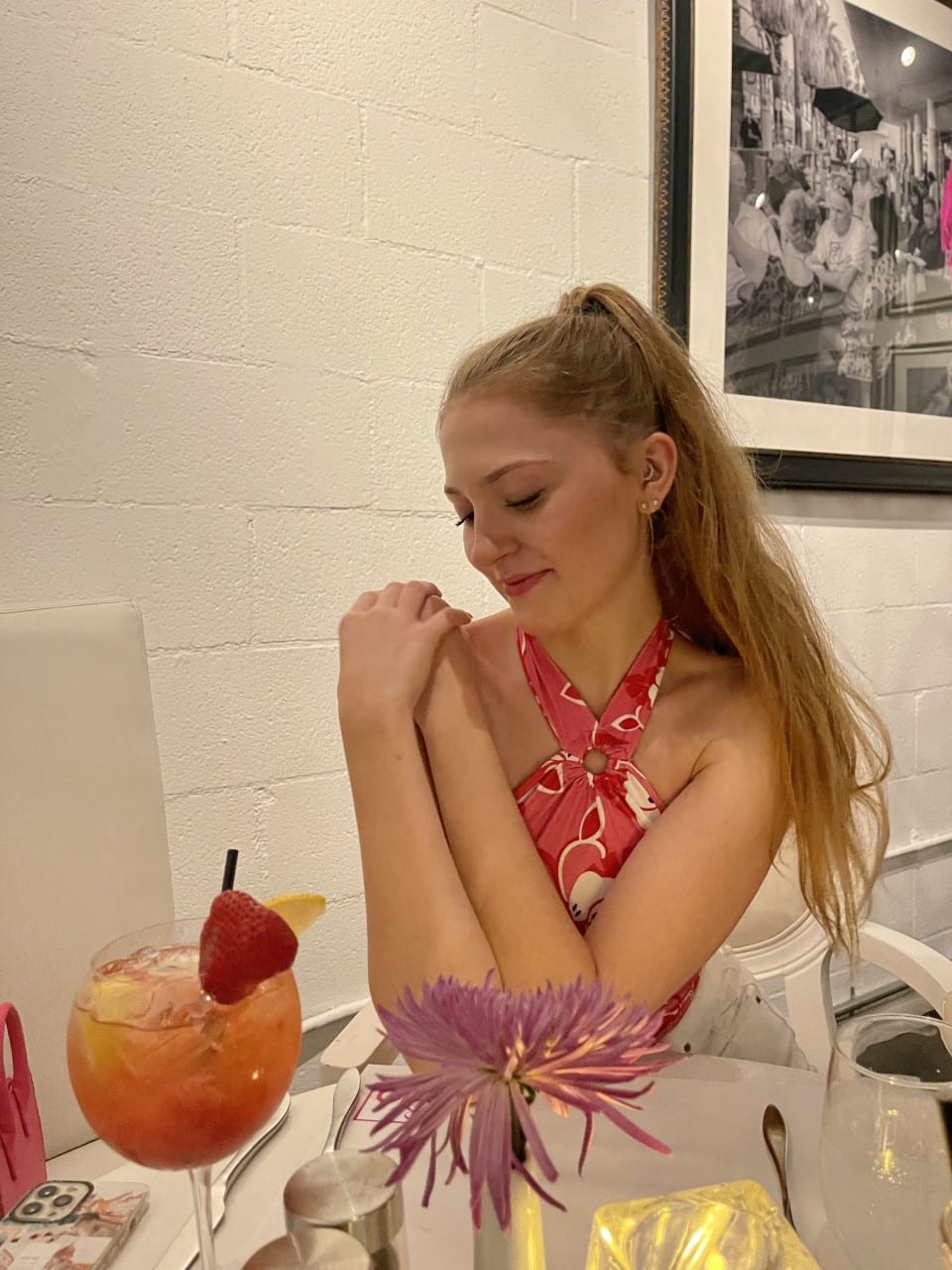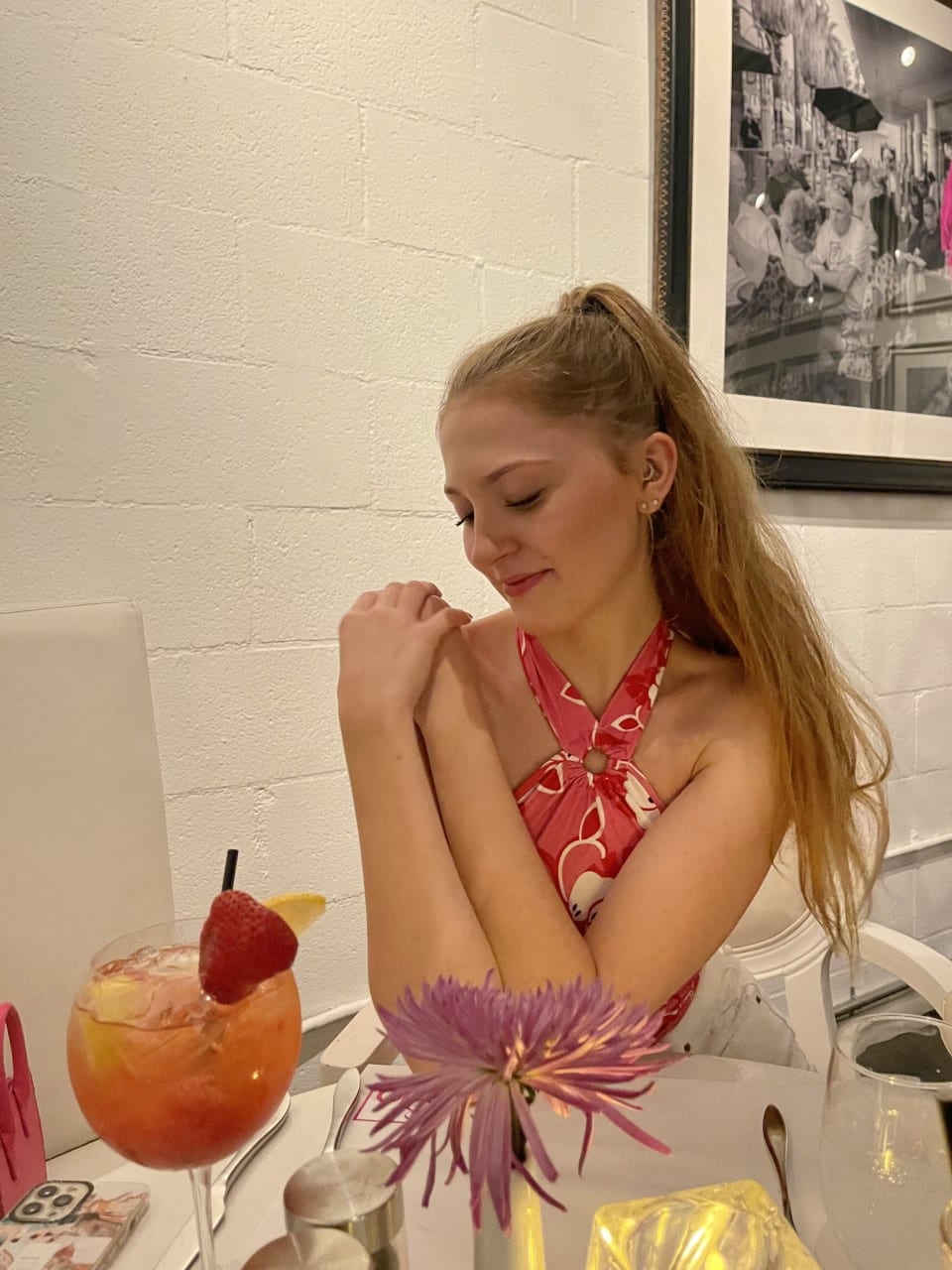 EIGHT4NINE
849 North Palm Canyon Drive,
Palm Springs, CA 92262
(760)-325-8490
Info@eight4nine.com
Sunday: 10am-2pm & 5pm – 9pm
Monday: 11am – 2pm & 5pm – 9pm
Tuesday: 11am – 2pm & 5pm – 9pm
Wednesday: 11am – 2pm & 5pm – 9pm
Thursday: 11am – 2pm & 5pm – 9pm
Friday: 11am- 2pm & 5pm – 10pm
Saturday: 10am- 2pm & 5pm – 10pm
LET'S CONNECT!
My IG: @jessicacastello
Twitter: @jessicacastello
Traveler.com's IG: @travelerlogue